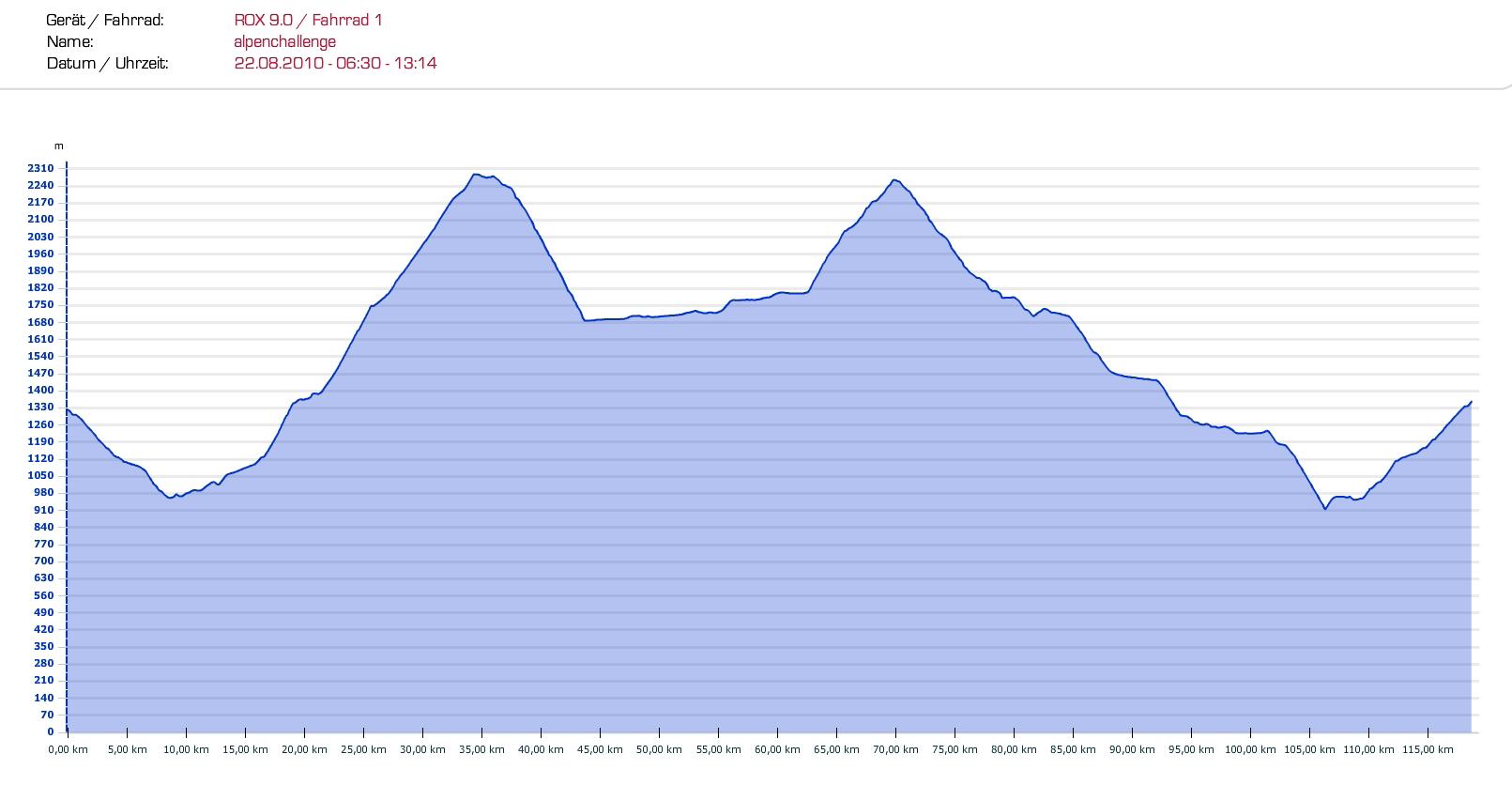 After departure in Latsch/Lenz there is a short descent to the village of Surava and afterwards a climb of 1,400 meters of altitude difference up to Albulapass (2,315m). Subsequently the cyclists have to go for 20 kilometers on a high-traffic road from La Punt smoothly uphill to Silvaplana at the bottom of Julierpass being almost as high as Albulapass (2.284m). After a 40 kilometers descent riders reach Tiefencastel and have finally to climb back to Latsch/Lenz via Surava.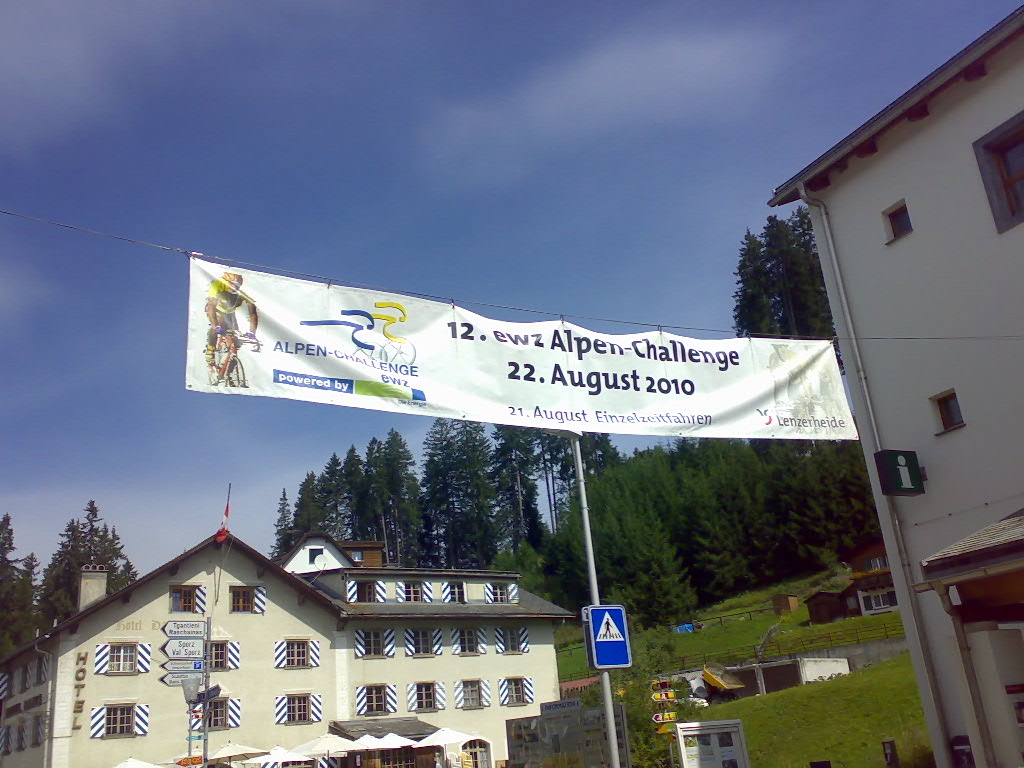 Swiss Lenzerheide region welcomes its guests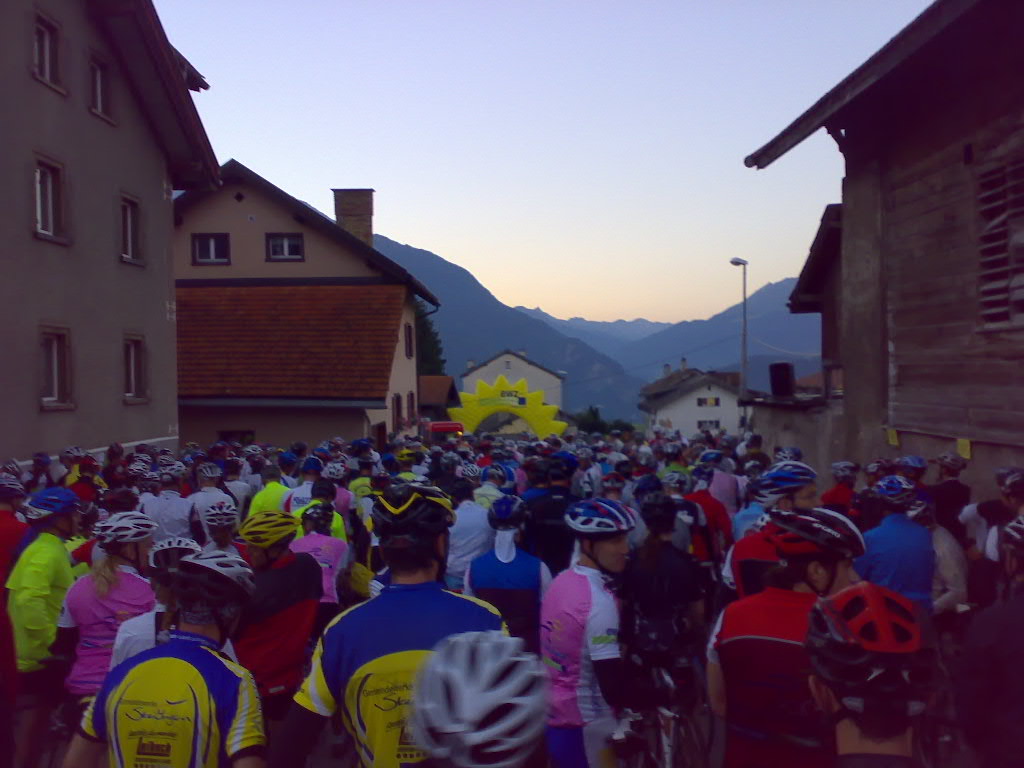 More than 1,000 participants at the start in the morning.
At first a joint ride through Albula gorge...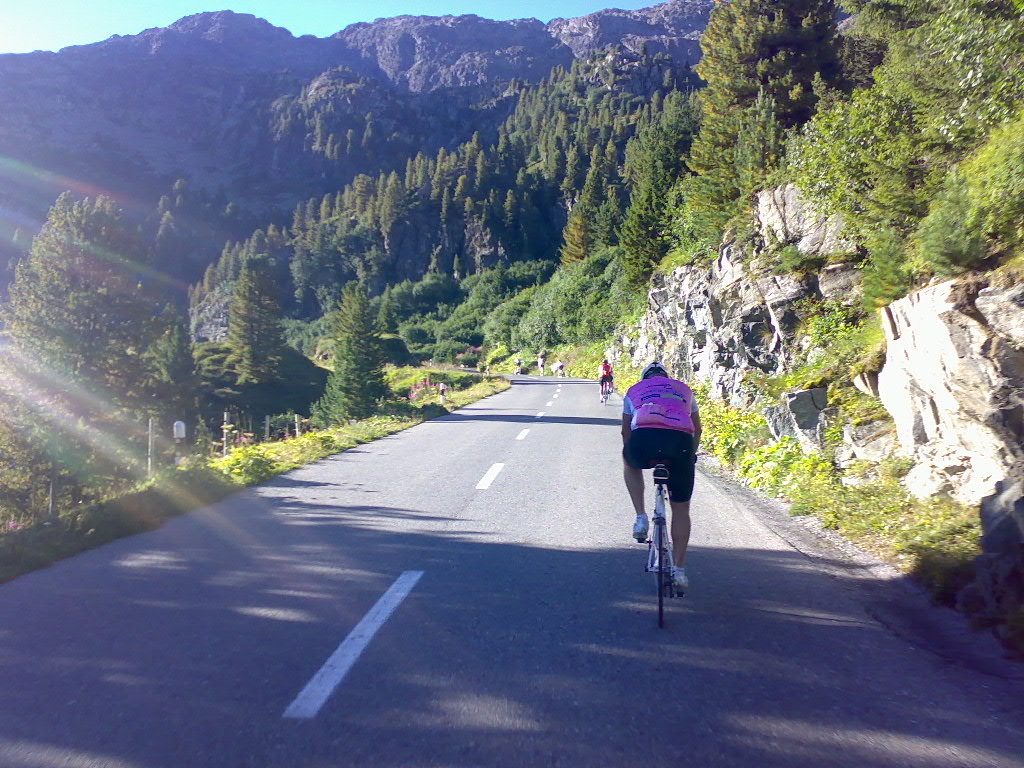 ...until first sunlight warms the participants.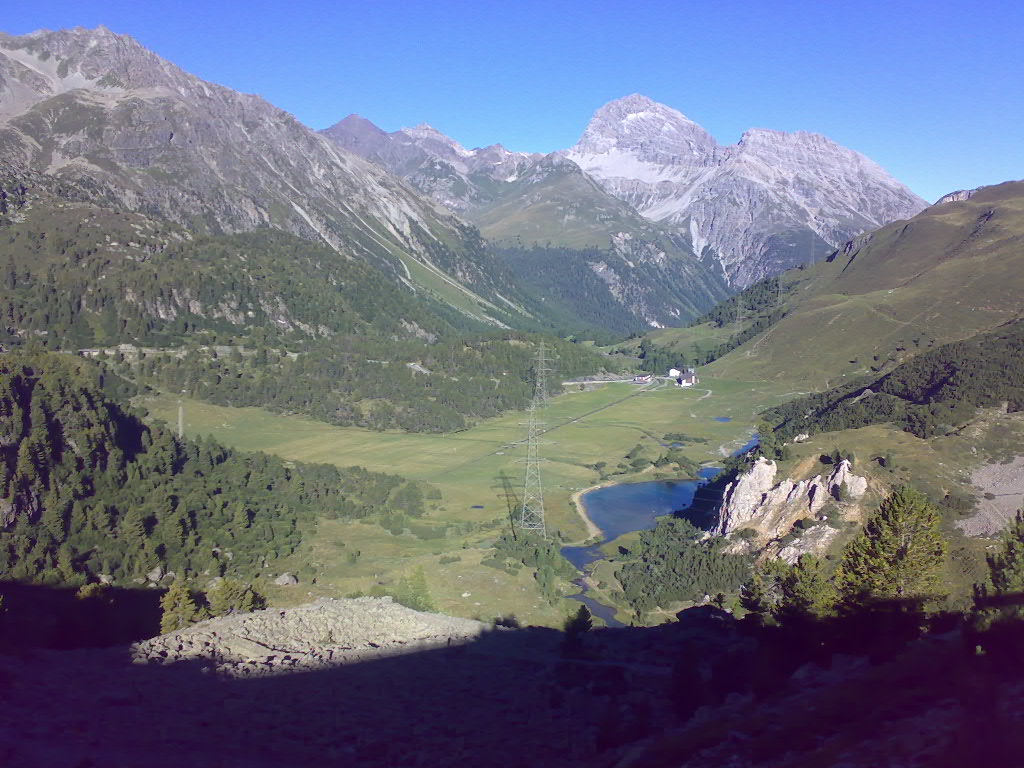 View back from the ascent to Albulapass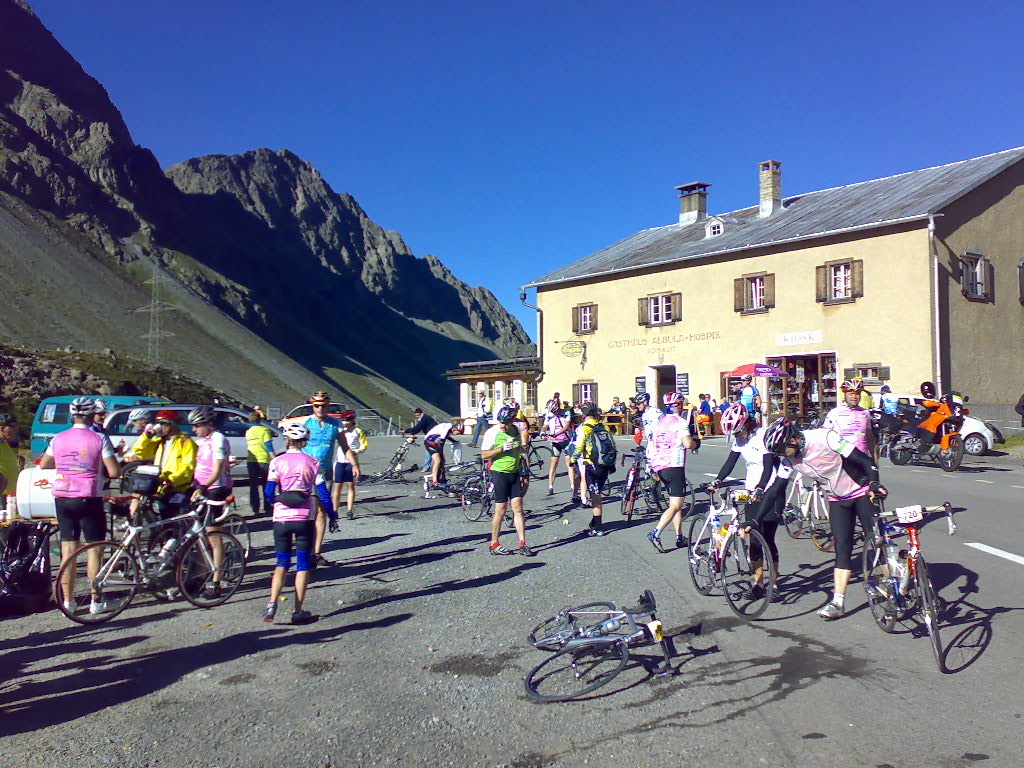 Perfect weather conditions and some refreshements on Albula summit
The view from Albula peak towards Upper Engadin provides desire for the descent ride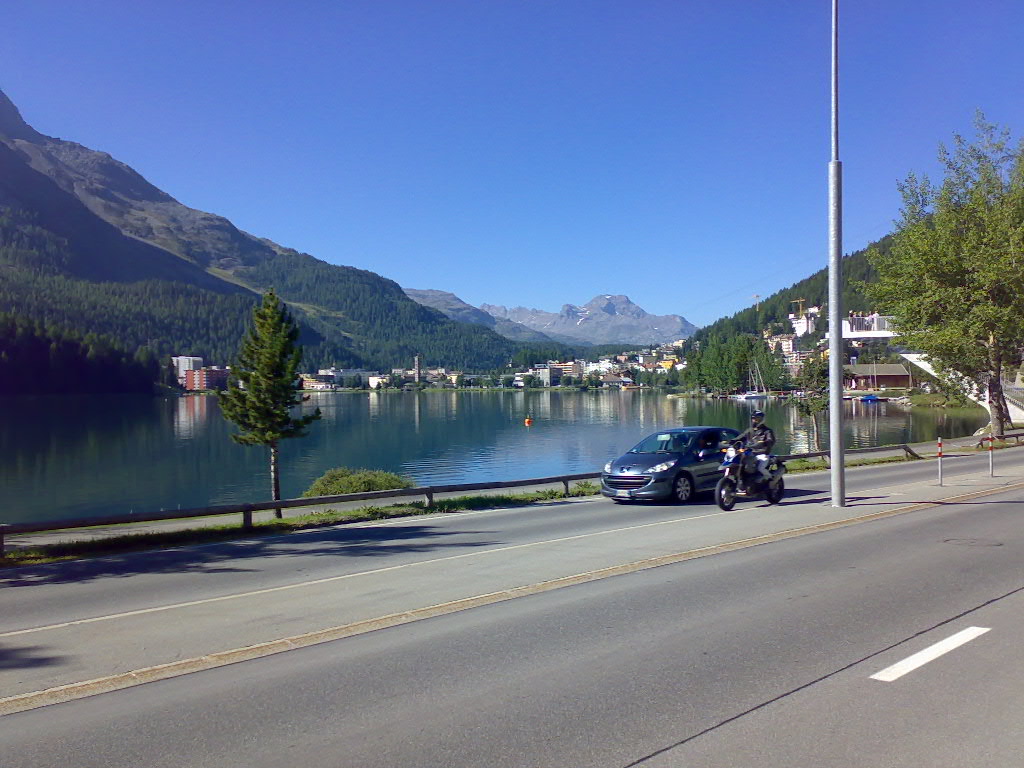 The way from Albula to Julier routes via the village of St. Moritz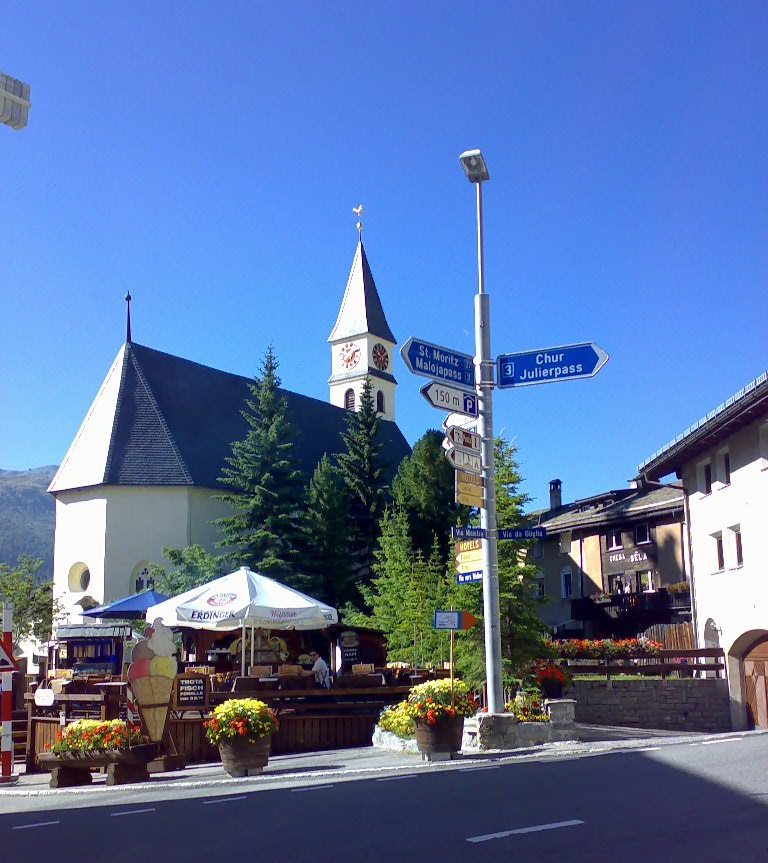 Eastern ramp up to Julier commences in Silvaplana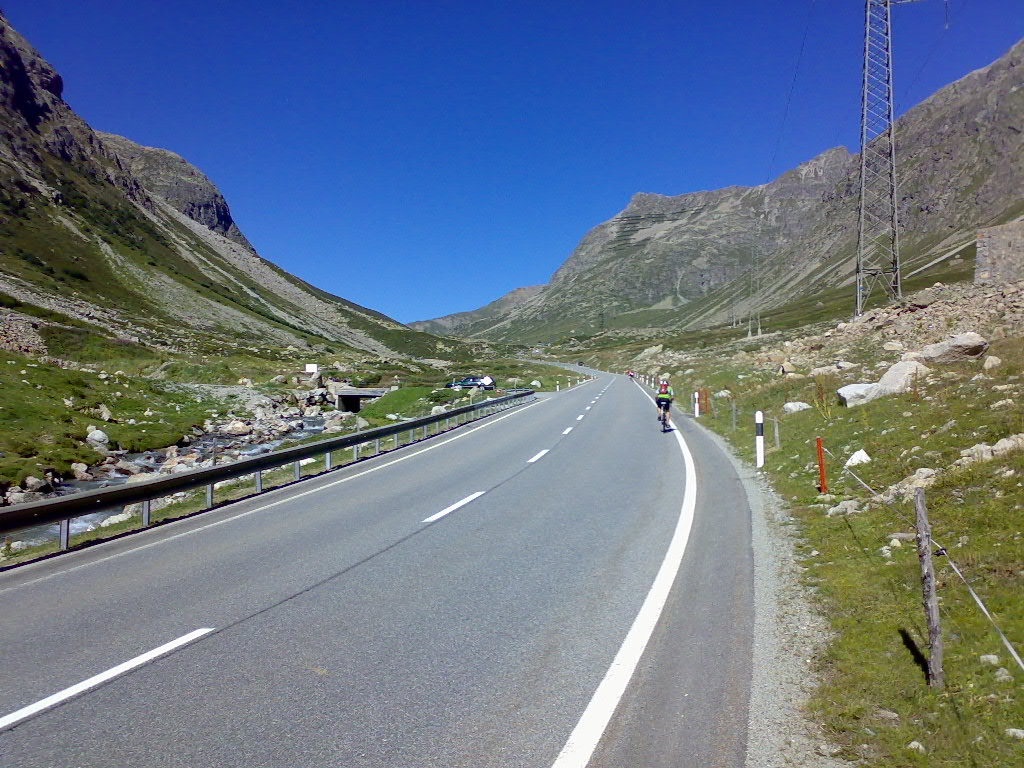 No serpentines but a long-winding uphill ride with power masts alongside the road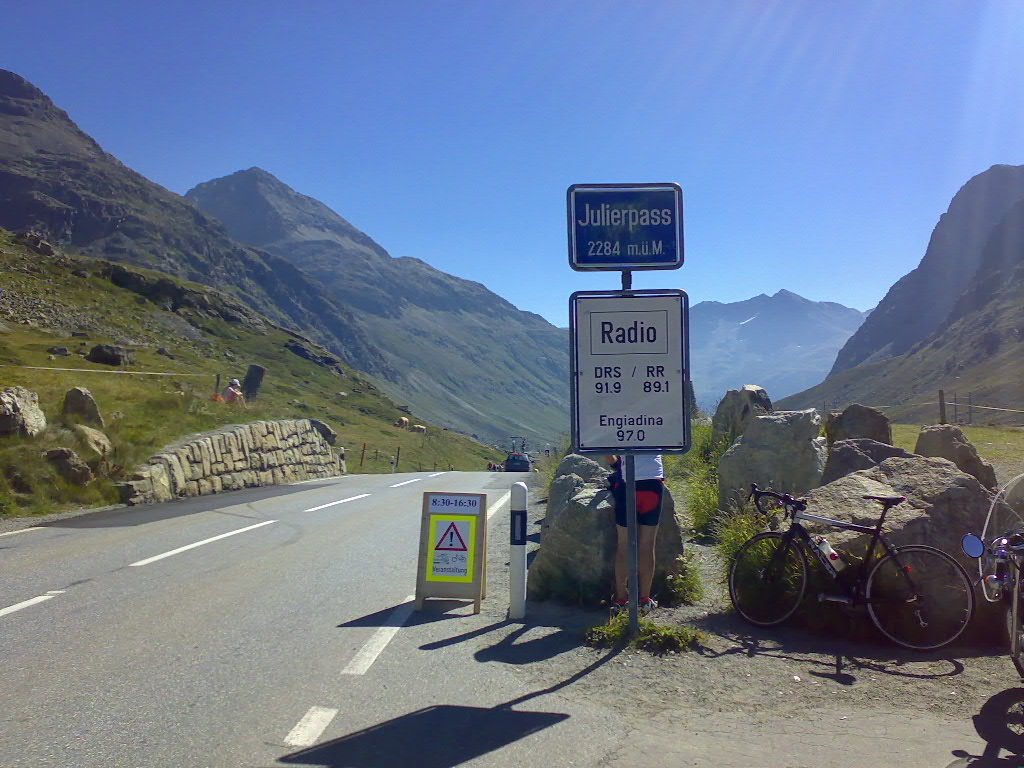 On top of Julierpass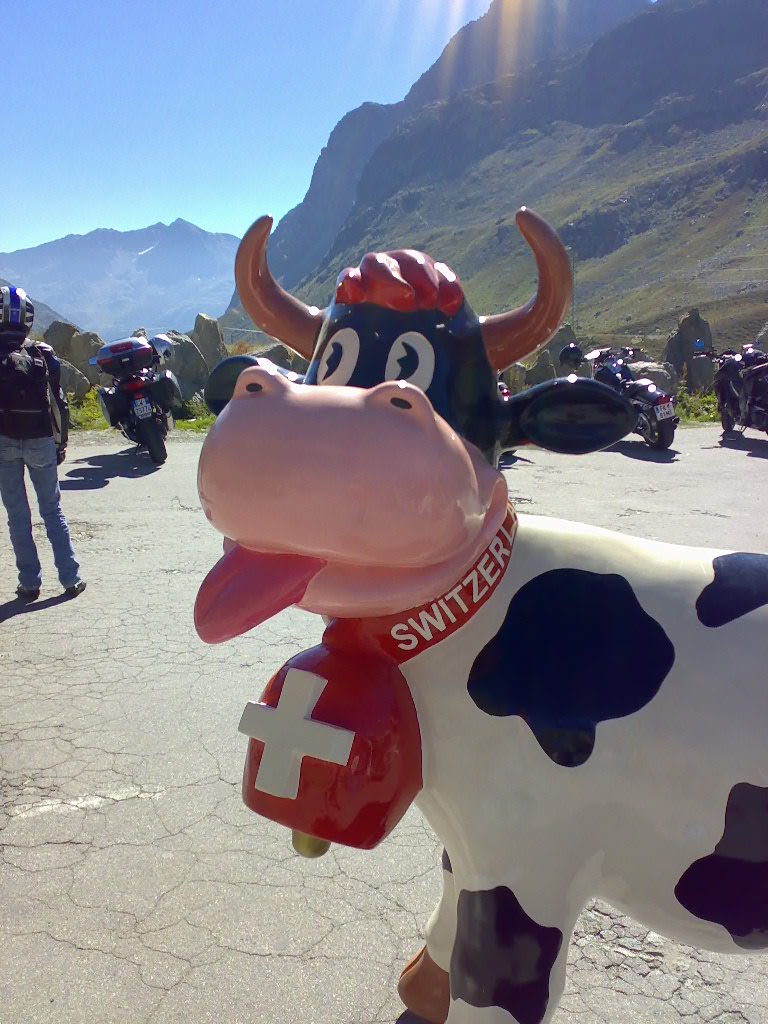 Friendly locals on pass summit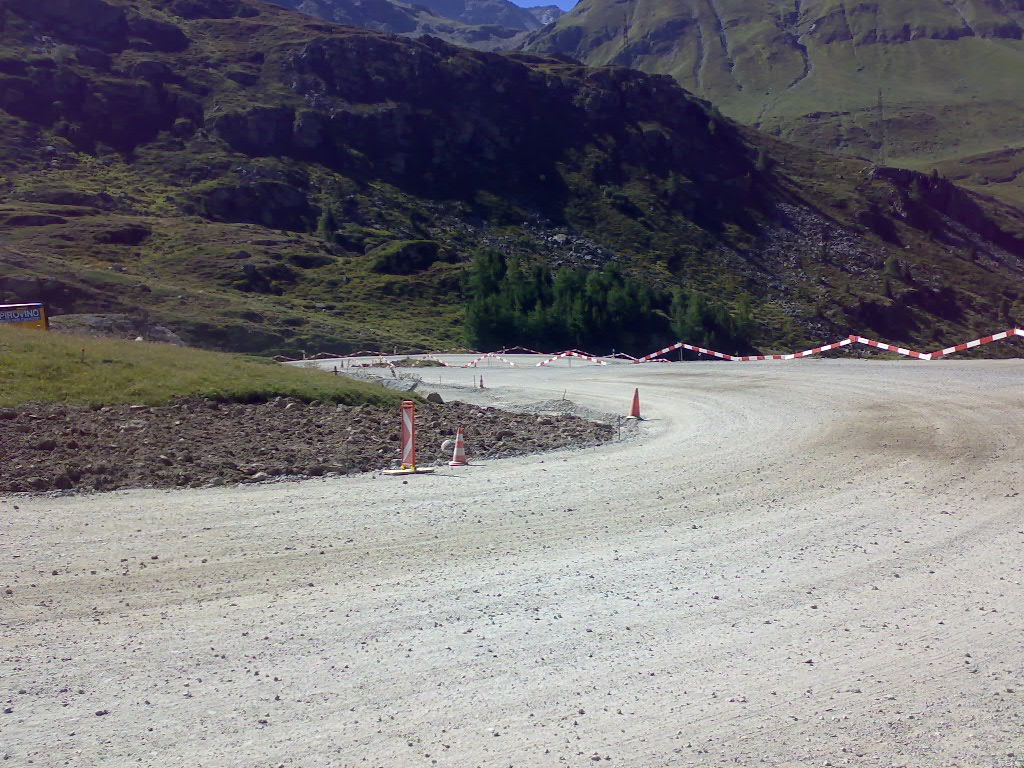 Western ramp down to Bivio becomes newly asphalted in 2010 thus providing a partly graveled road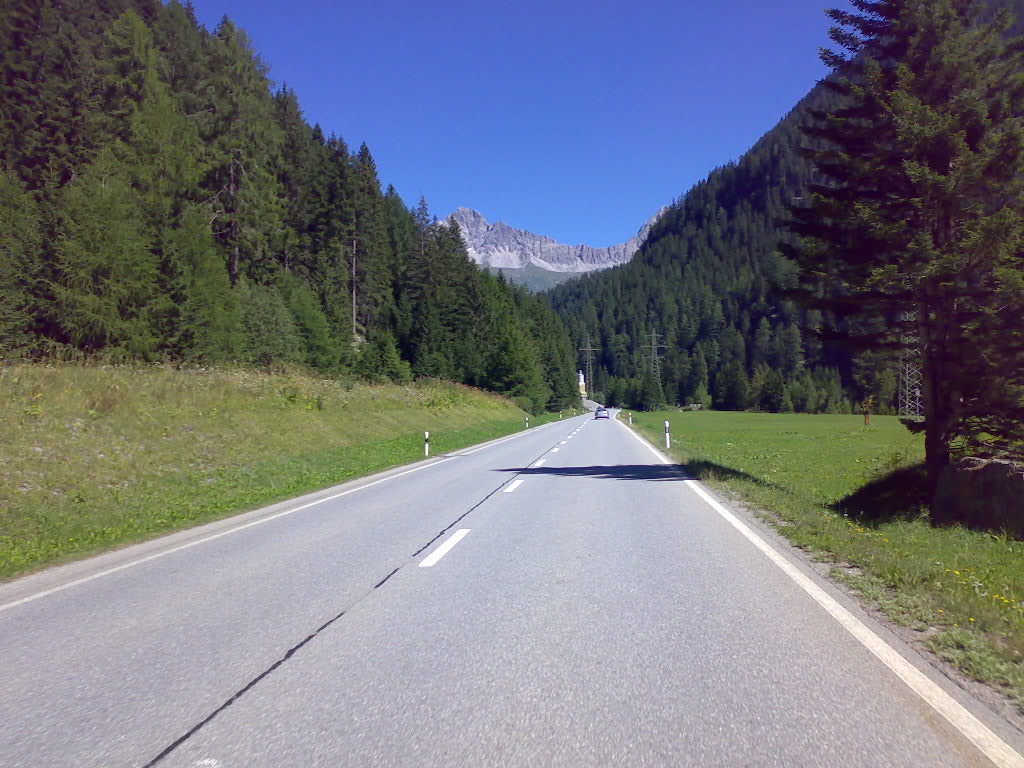 Looks like the Rocky Mountains, but only the lonesome way to Tiefencastel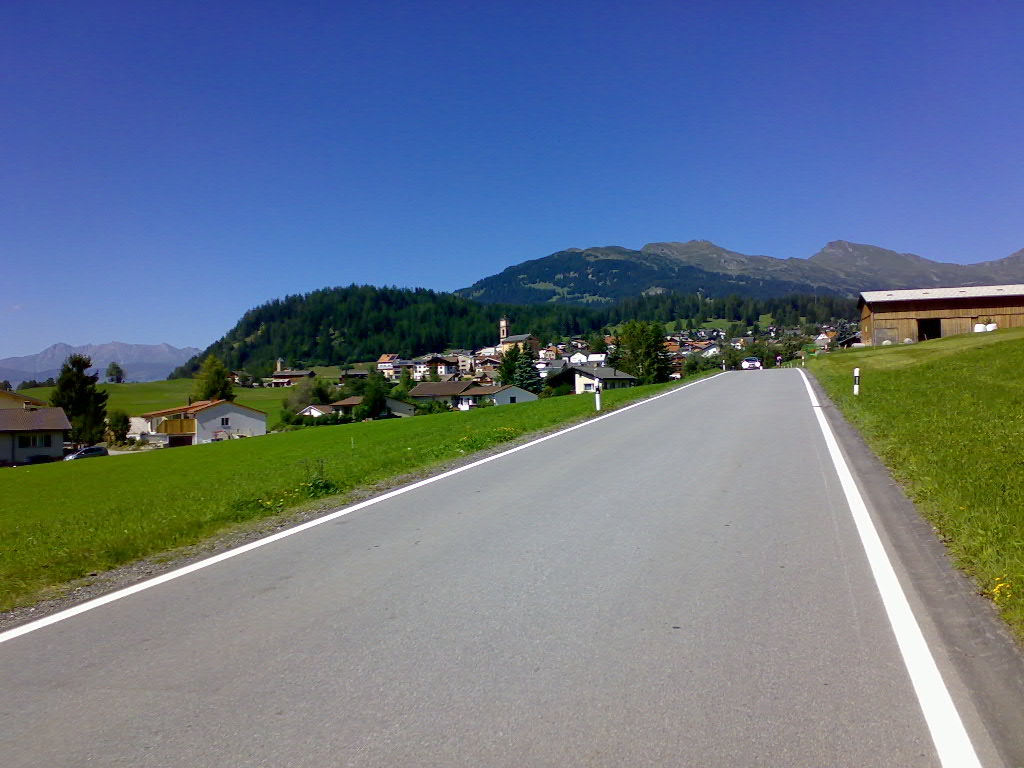 Shortly before the finish three high-speed riders suddenly get ahead of me at his point: The leading top flight of Challenge-Tour! Wow: They had to challenge 100 kilometers more (including Berninapass) than me but reach the finish faster than I do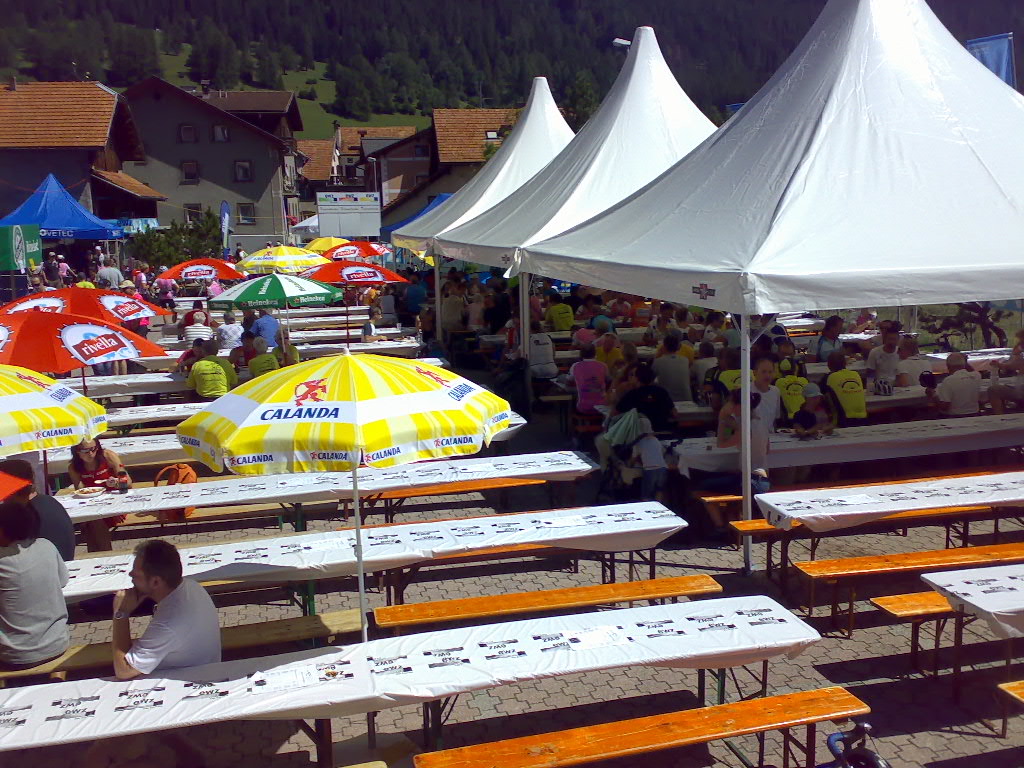 Pasta-Party at the finish. Due to temperatures of meanwhile 30 degrees Celsius the finishing riders look for shady places. Cheers!