Col de Peyresourde is a rather unspectacular pass in the French Pyrenees but well-known due to its regular Tour de France presence. Peyresourde can easily be combined with other popular passes in that area.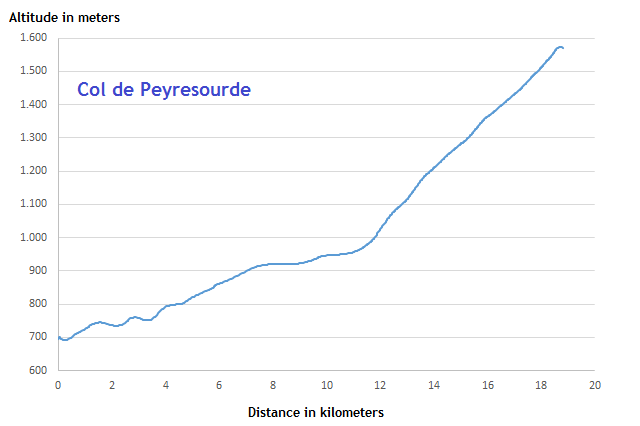 The western ascent has to parts: The final climb with its 8% average slope commences after some 12 kilometers of moderate riding.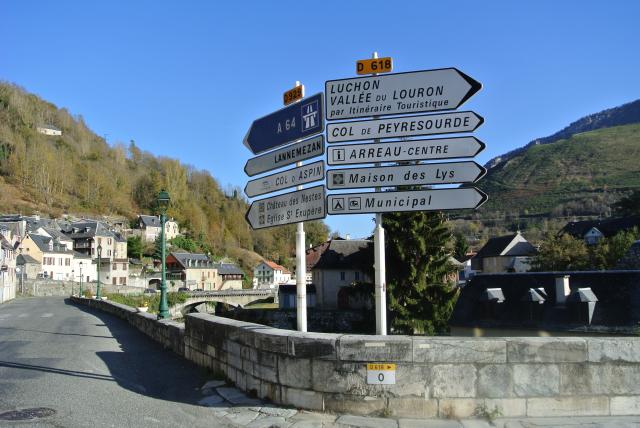 Departure in picturesque village of Arreau. Alternatively you can choose here eastern approach to Col d'Aspin.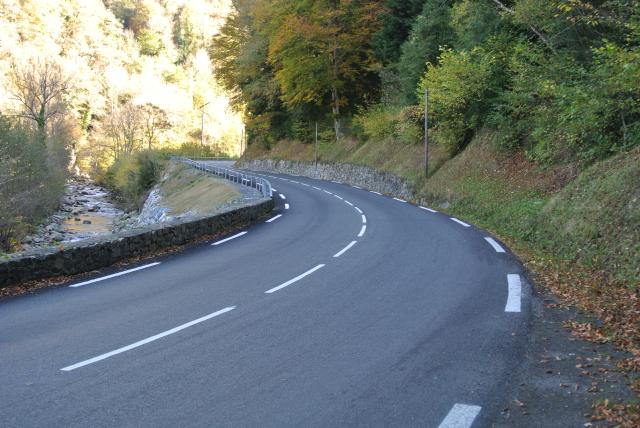 Autumnal lower part of the ascent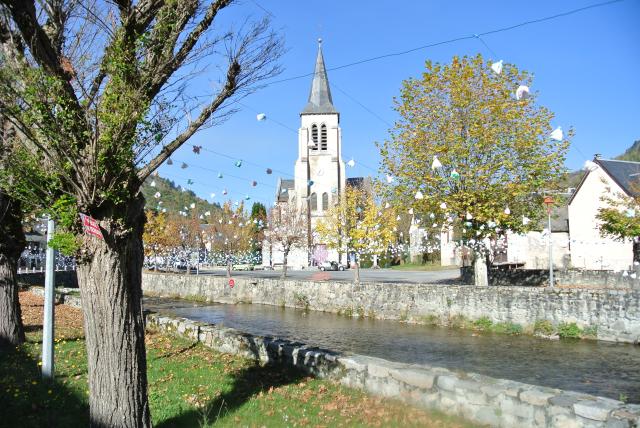 The village of Borderes-Louron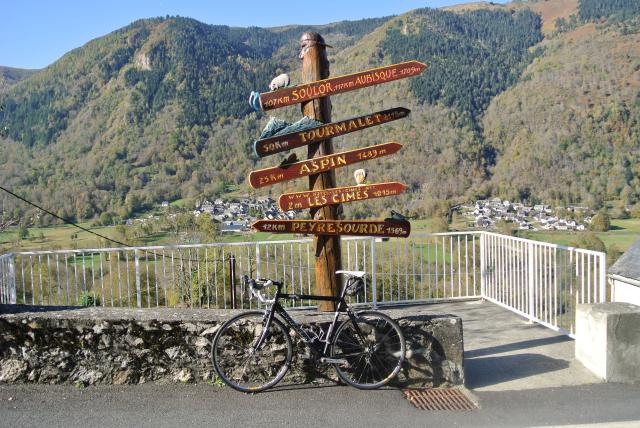 The sign names the popular passroads of the French Pyrenees: Aubisque, Soulor, Tourmalet, Aspin und Peyresourde.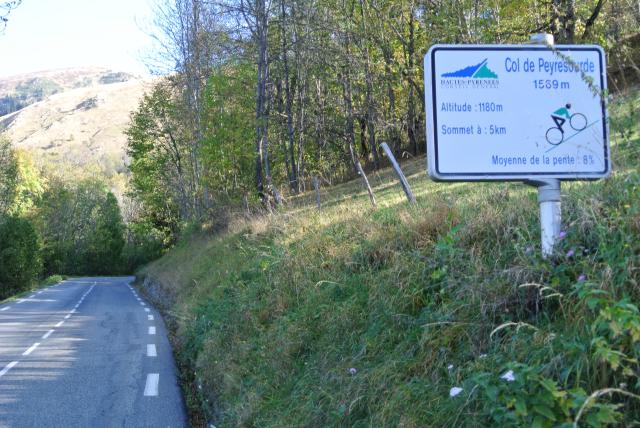 Every thousand meters such a sign indicates current altitude and remaining distance to pass summit.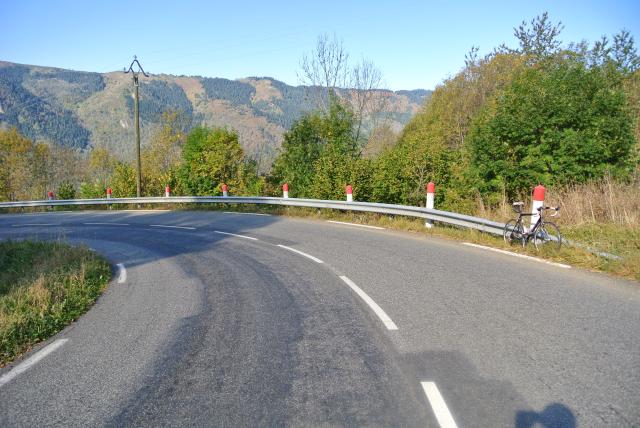 Tour history was written at this spot: In the year 2001 legendary Jan Ullrich plunged right here on his descent ride from Peyresourde into the supposed abyss. Actually, there was only some brushwood and he returned uninjured back to the street. Lance Armstrong demonstrated fairness and waited for Ulles return on track.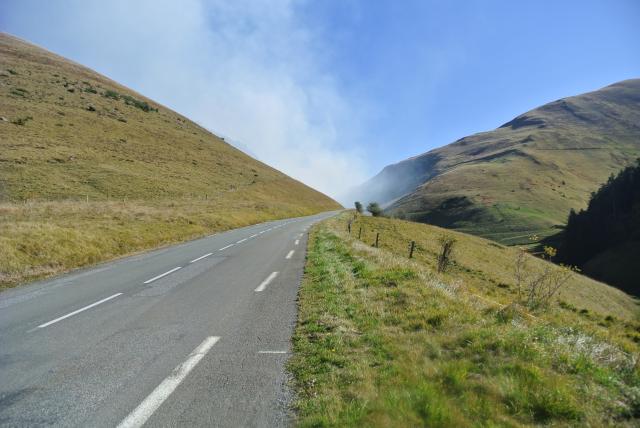 Shortly before pass summit the smell of dense smoke is in the air...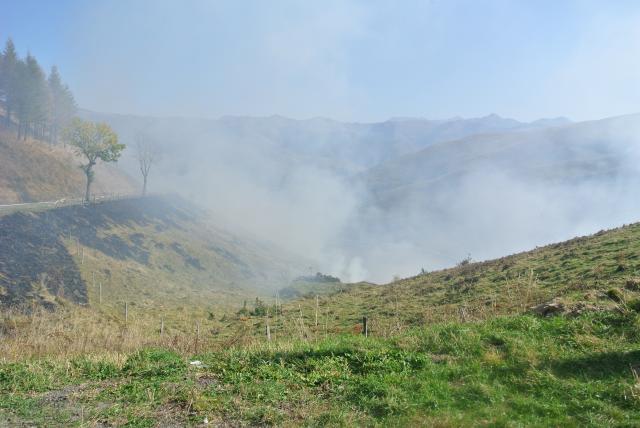 Actually there is a fire on the other side of the pass road and the Gendarmerie directs the traffic.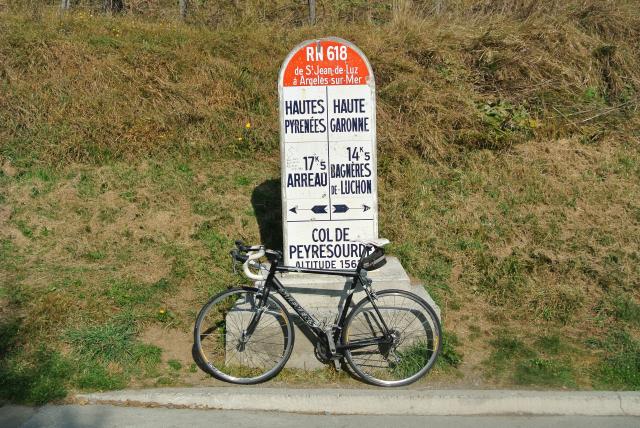 Pass summit
Pleasant scenery of the French Pyrenees