The ascent to Sveti Jure is not only Croatia's highest ramp but also a spectacular challenge in grandiose scenery. Here you can pedal over 1,700 metres in one stretch from the coast up to "St. George" with a constant view down to the Croatian Riviera.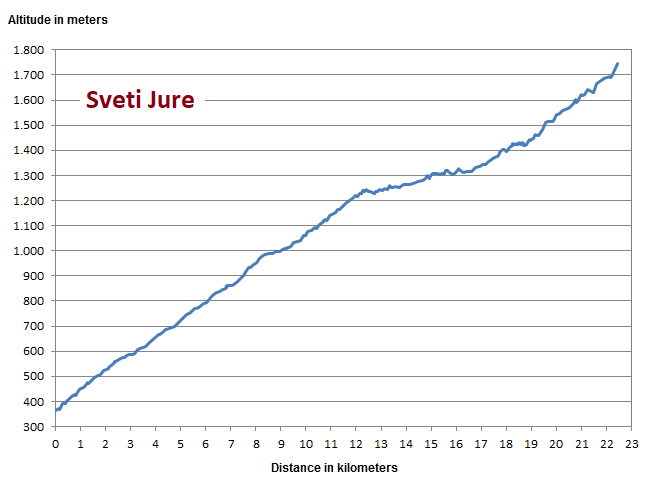 The tour shown here starts at the entrance of Biokovo National Park at about 360m altitude. However, you can also start down on the coast in the town of Makarska. At an altitude of 1,200m at the Skywalk, it flattens out for a short while before the steep finish awaits.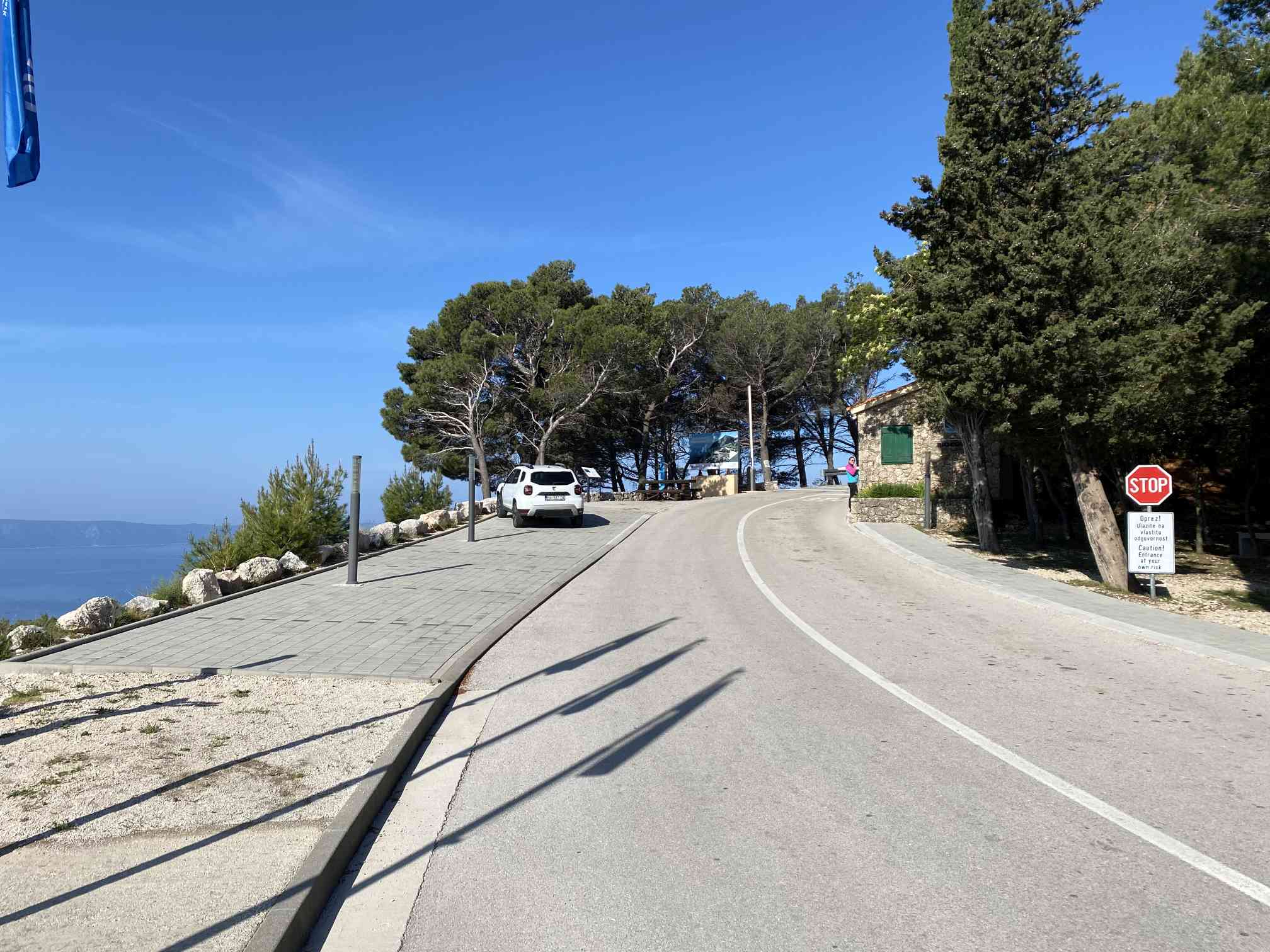 At the entrance to the national park there is a car park, which I was allowed to use because I could point to the bicycle on the back seat.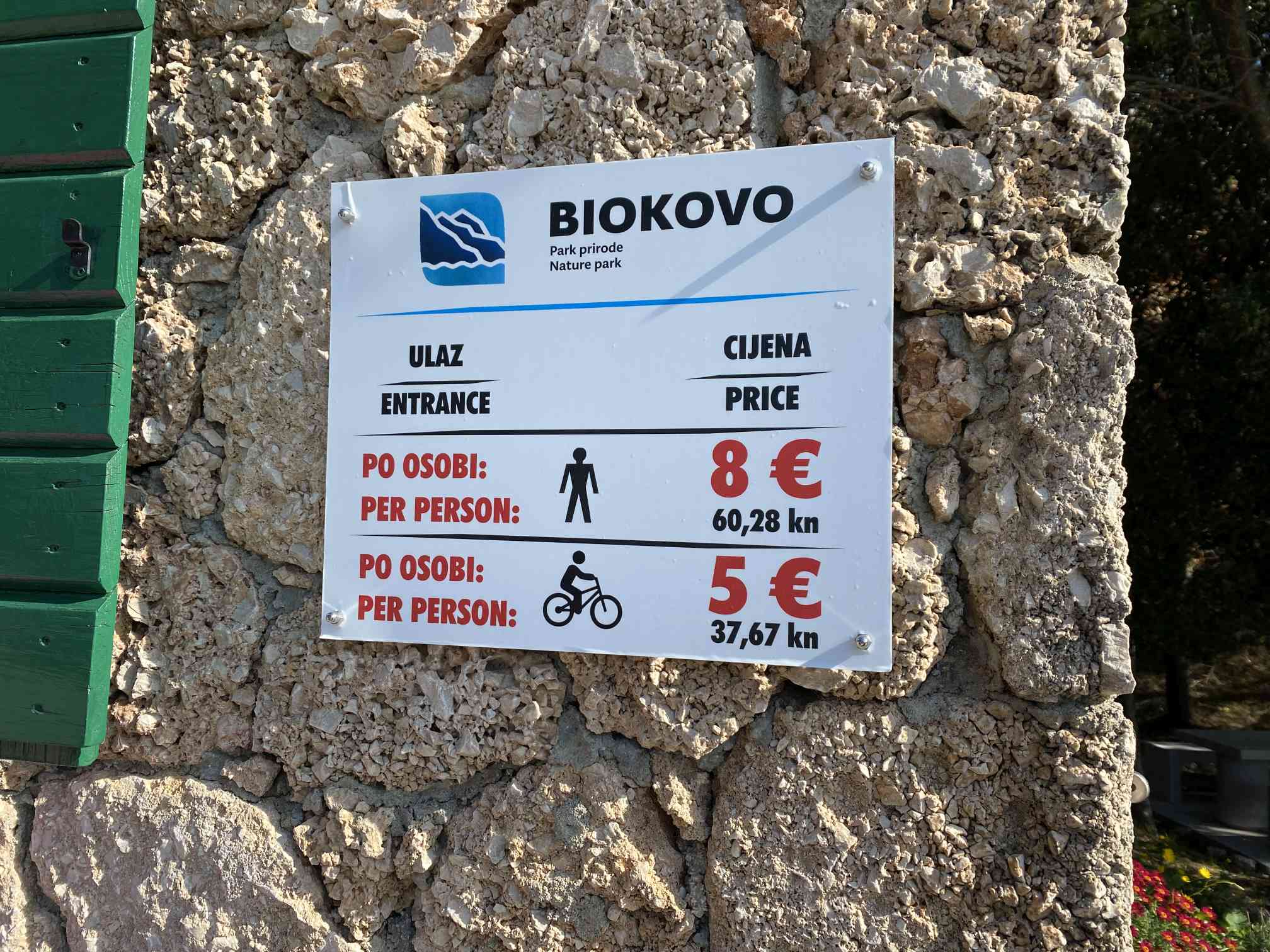 The route is subject to tolls. Cyclists pay a reduced entrance fee of only EUR 5 (since the beginning of the year Croatia uses the Euro). However, this is still the highest price I have ever had to pay as a cyclist anywhere in the world.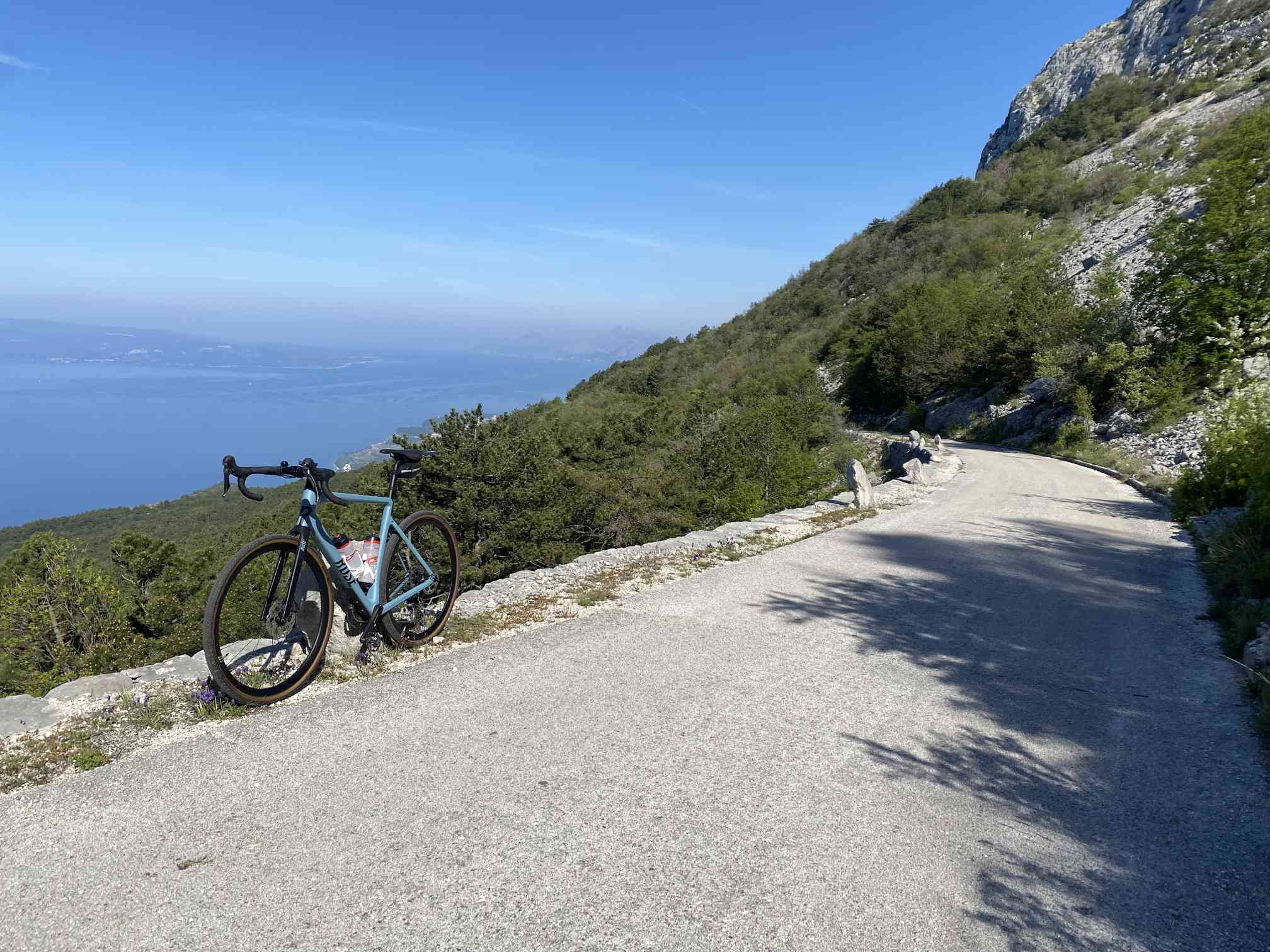 We set off in good weather with a view down to the Croatian coast.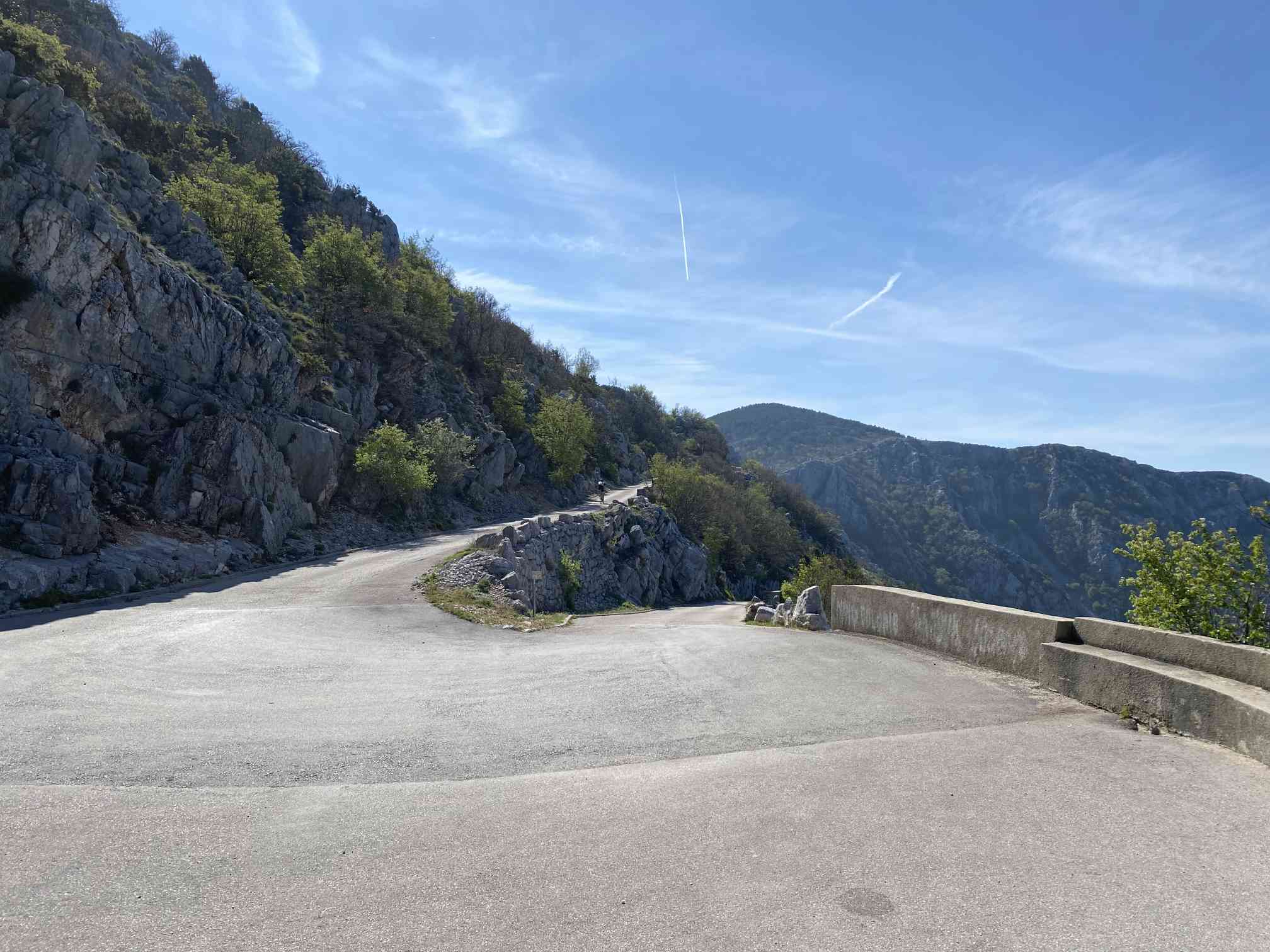 Fine hairpin bends with moderate gradients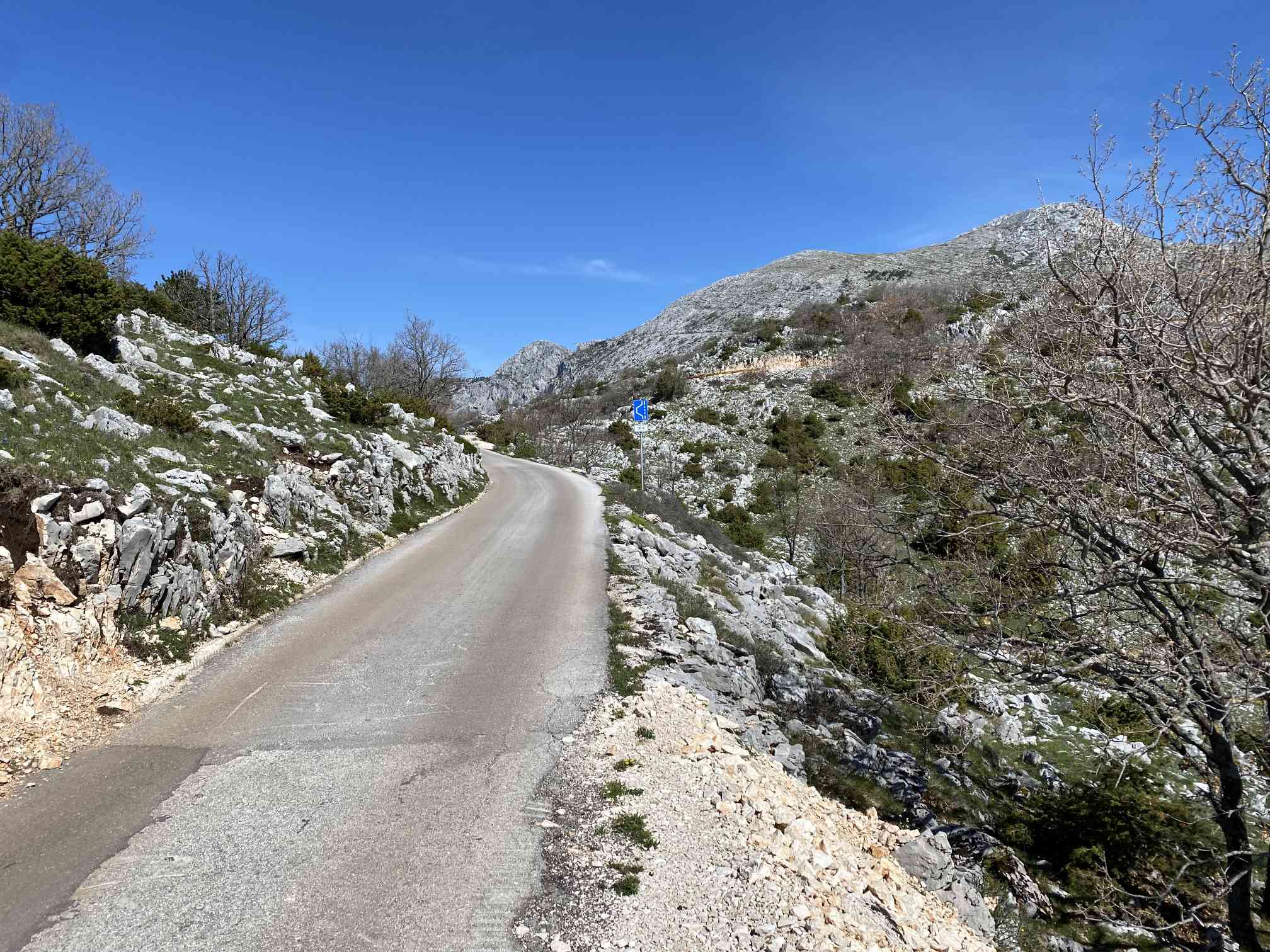 Despite the toll, the road surface is quite modest in places, but still absolutely suitable for road cycling (I'm on gravel anyway).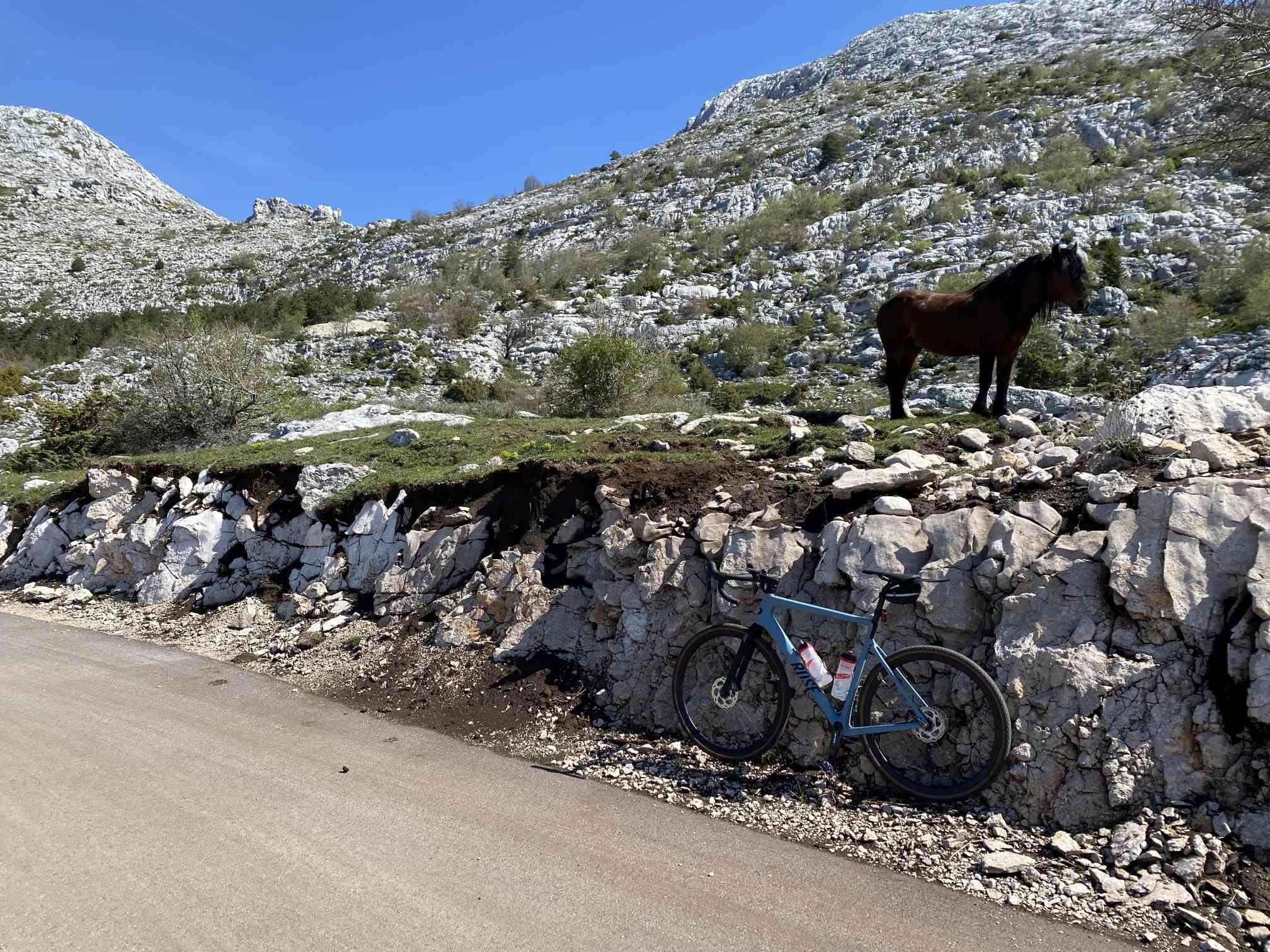 In the typical Croatian karst landscape, you occasionally come across horses. Maybe Winnetou will still turn up. Many outdoor scenes of the famous Karl May films were shot in the Croatian mountains.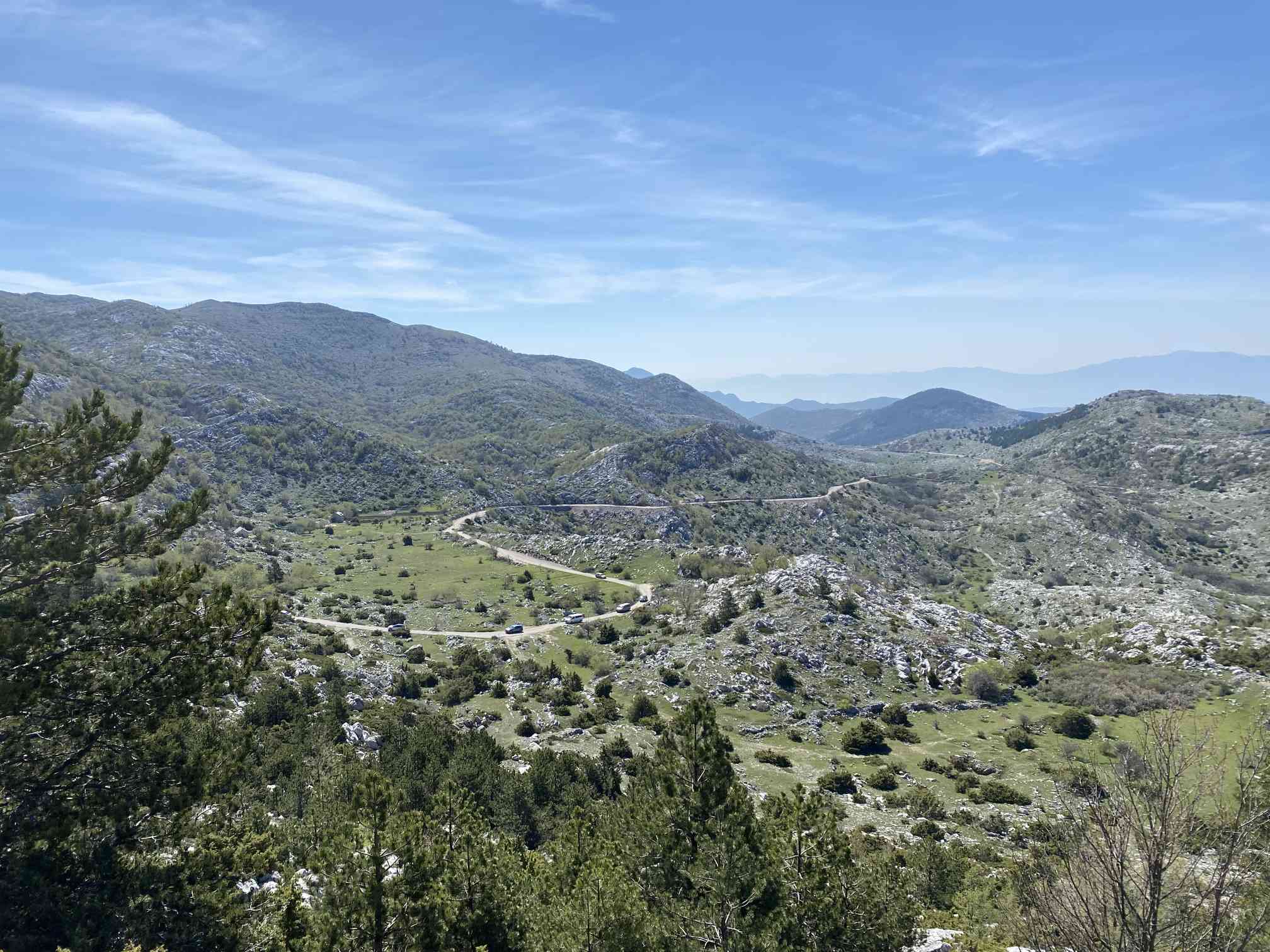 Looking back
Again and again the parallel view down to the Riviera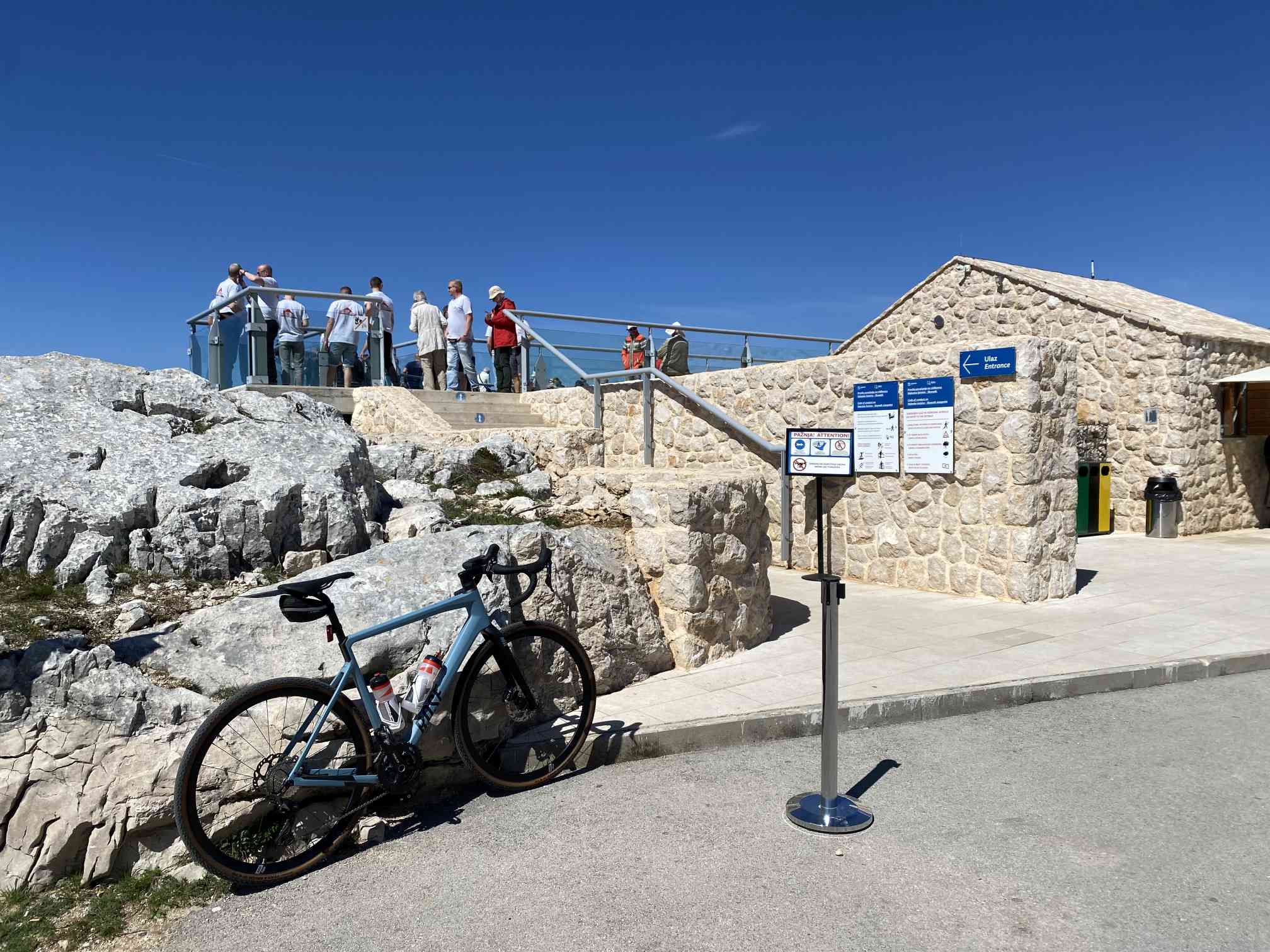 At an altitude of about 1,200m there is a new skywalk with a glass floor above the abyss.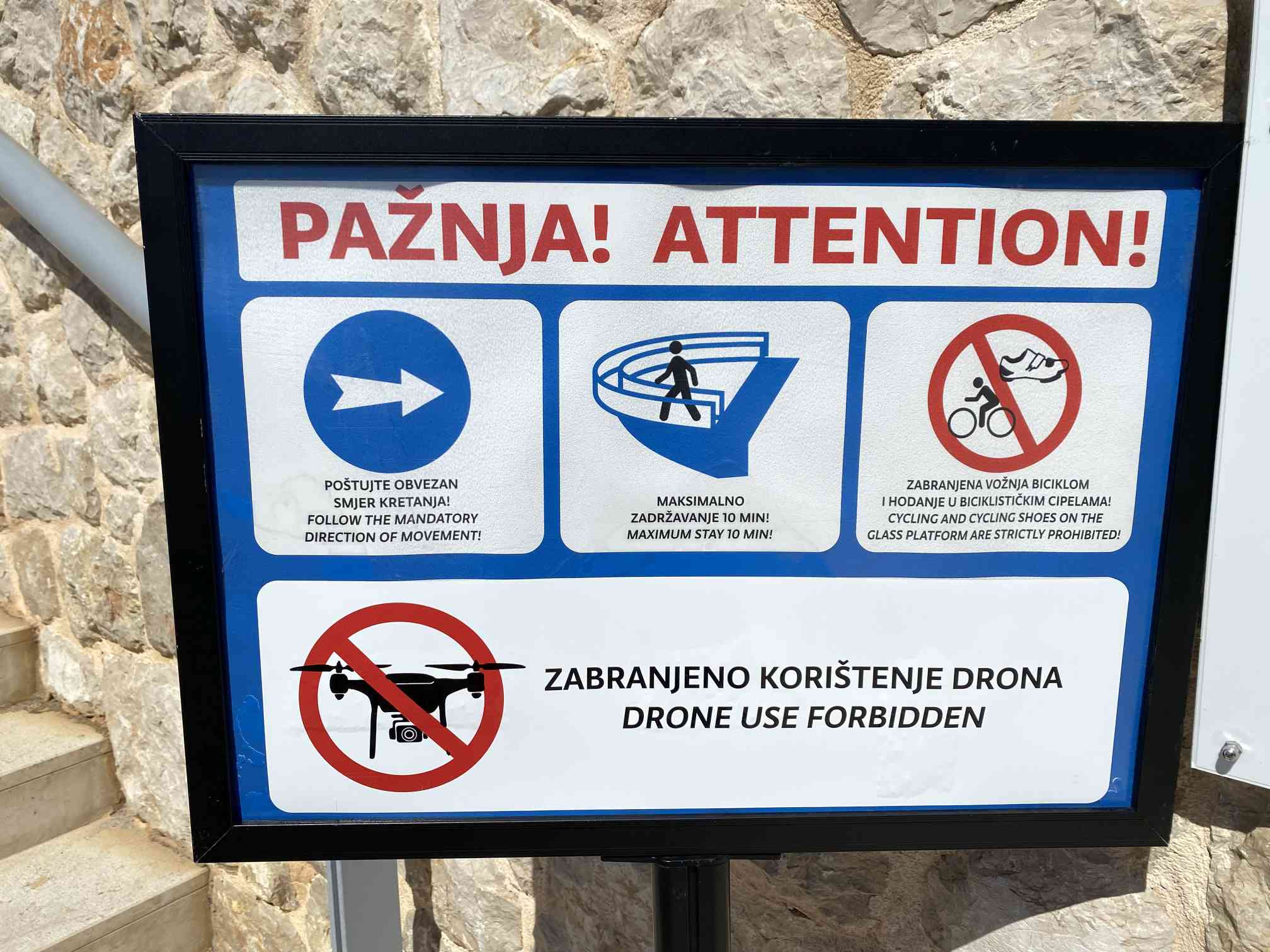 However, you are not allowed on the glass floor with cycling shoes. An eager ranger politely but firmly points this out for safety's sake.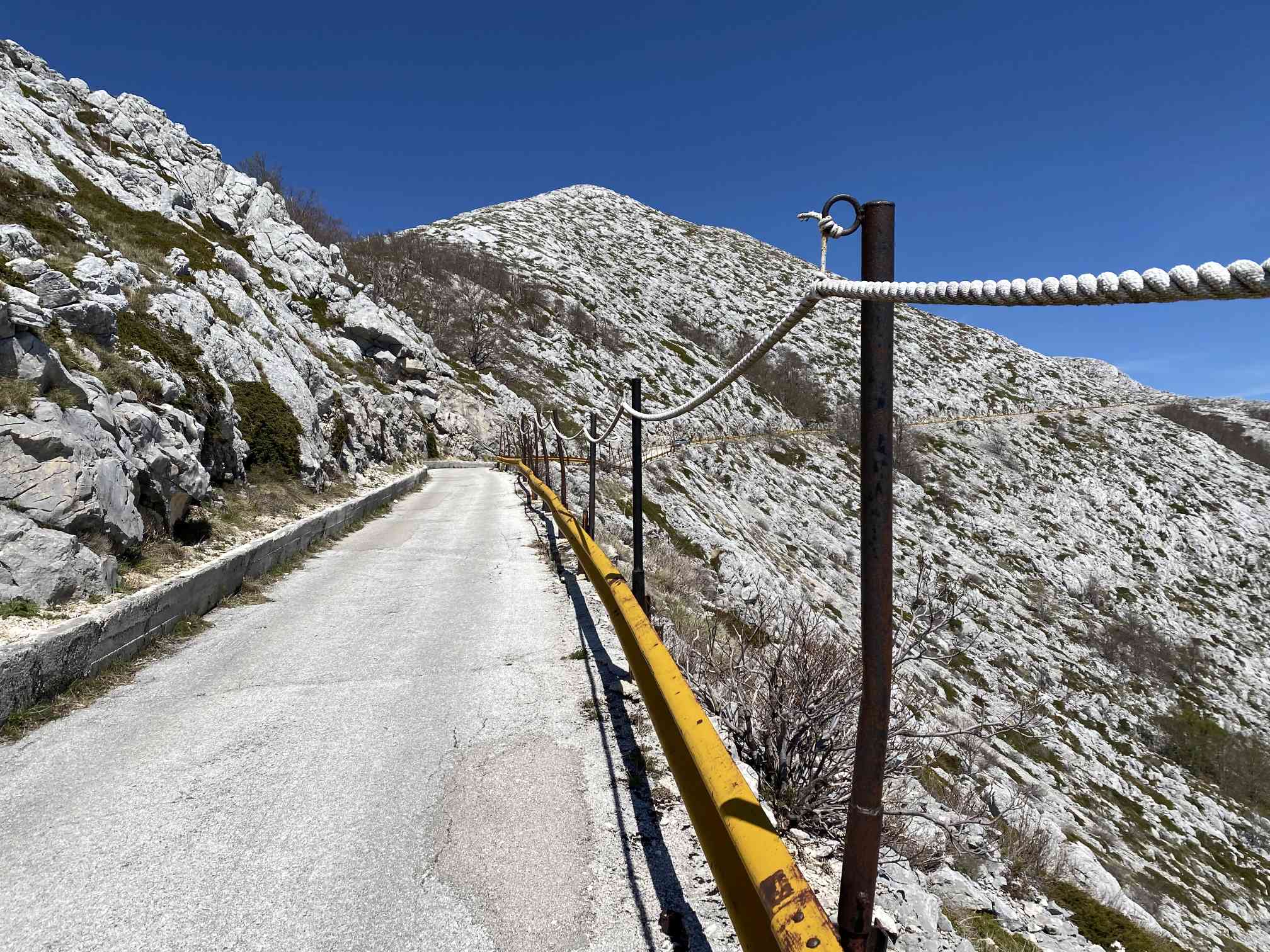 The road becomes increasingly narrow and lonely. Most of the tourists only wanted to go to the Skywalk.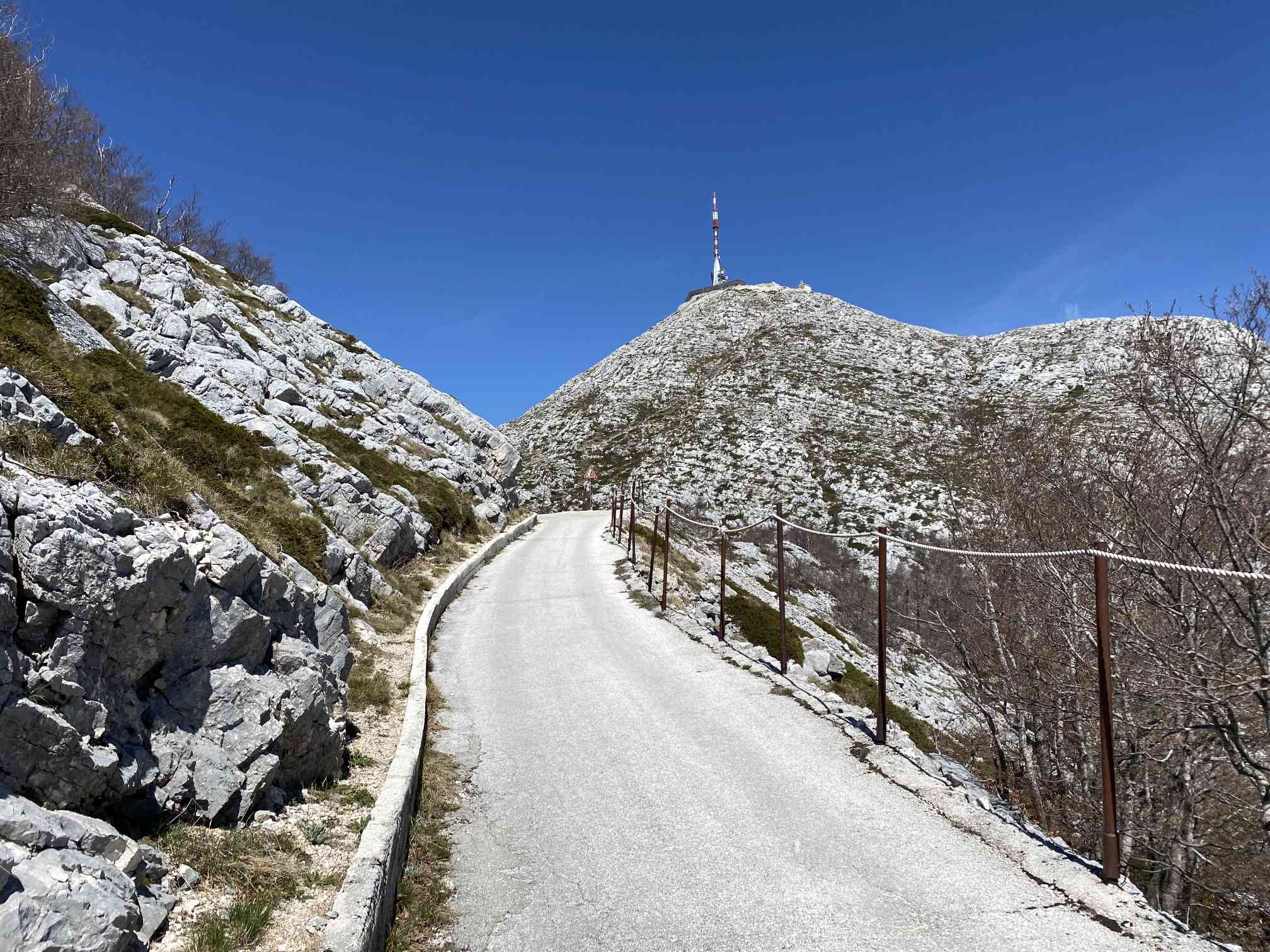 At the top, the transmission mast appears on the summit.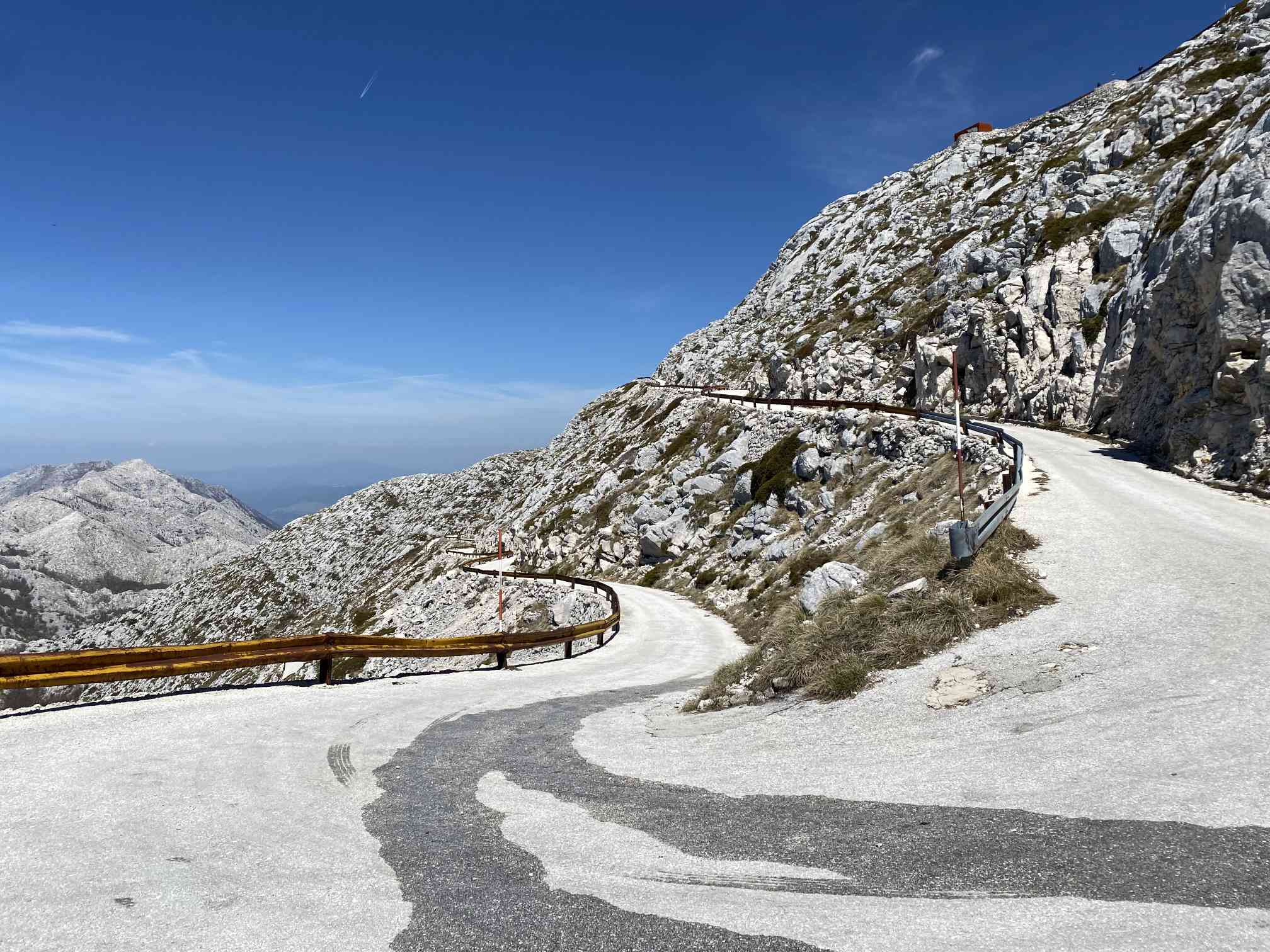 Towards the end it becomes spectacular. A beautiful group of hairpin bends leads to the top.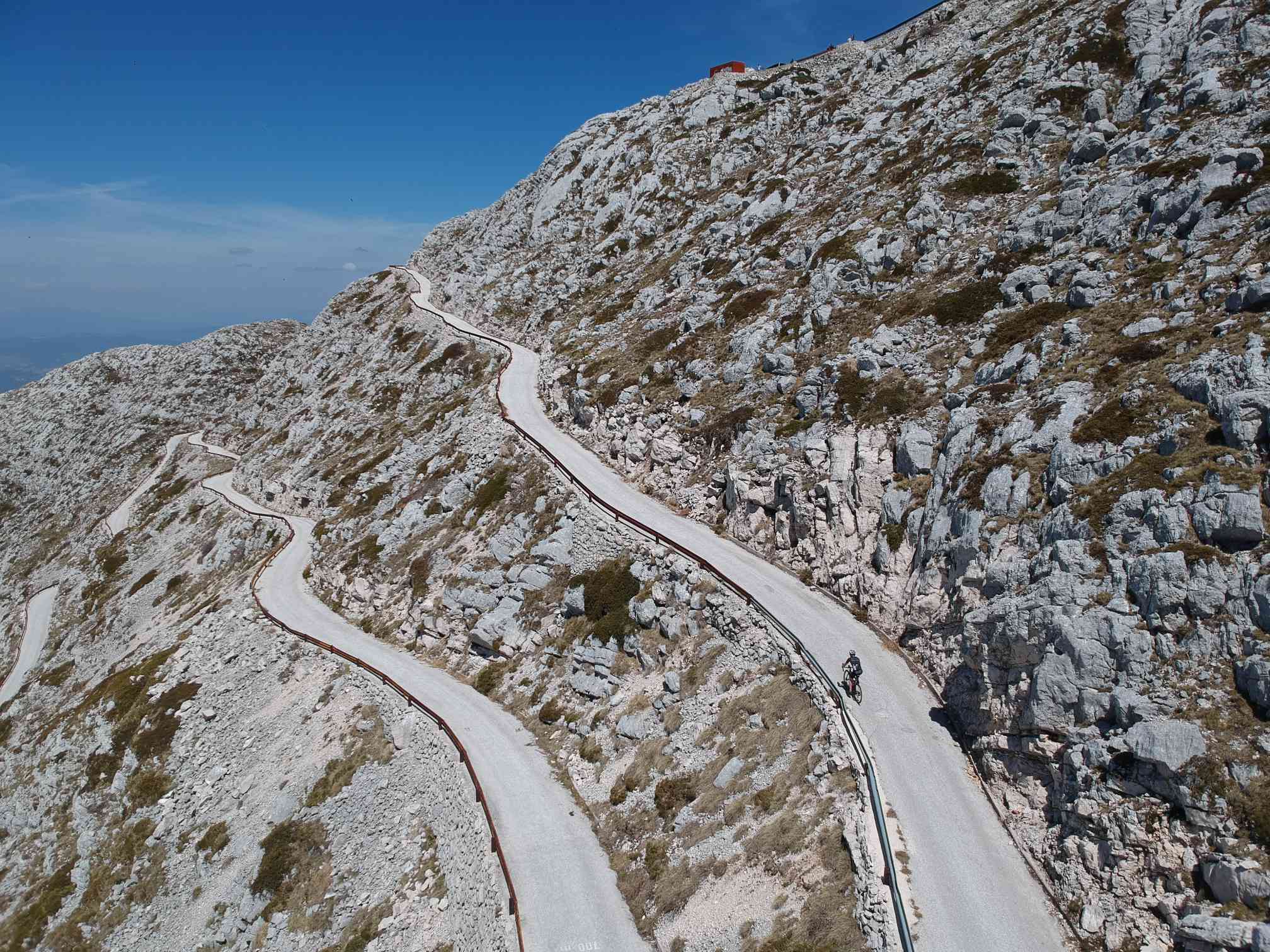 Paradise for road cyclists!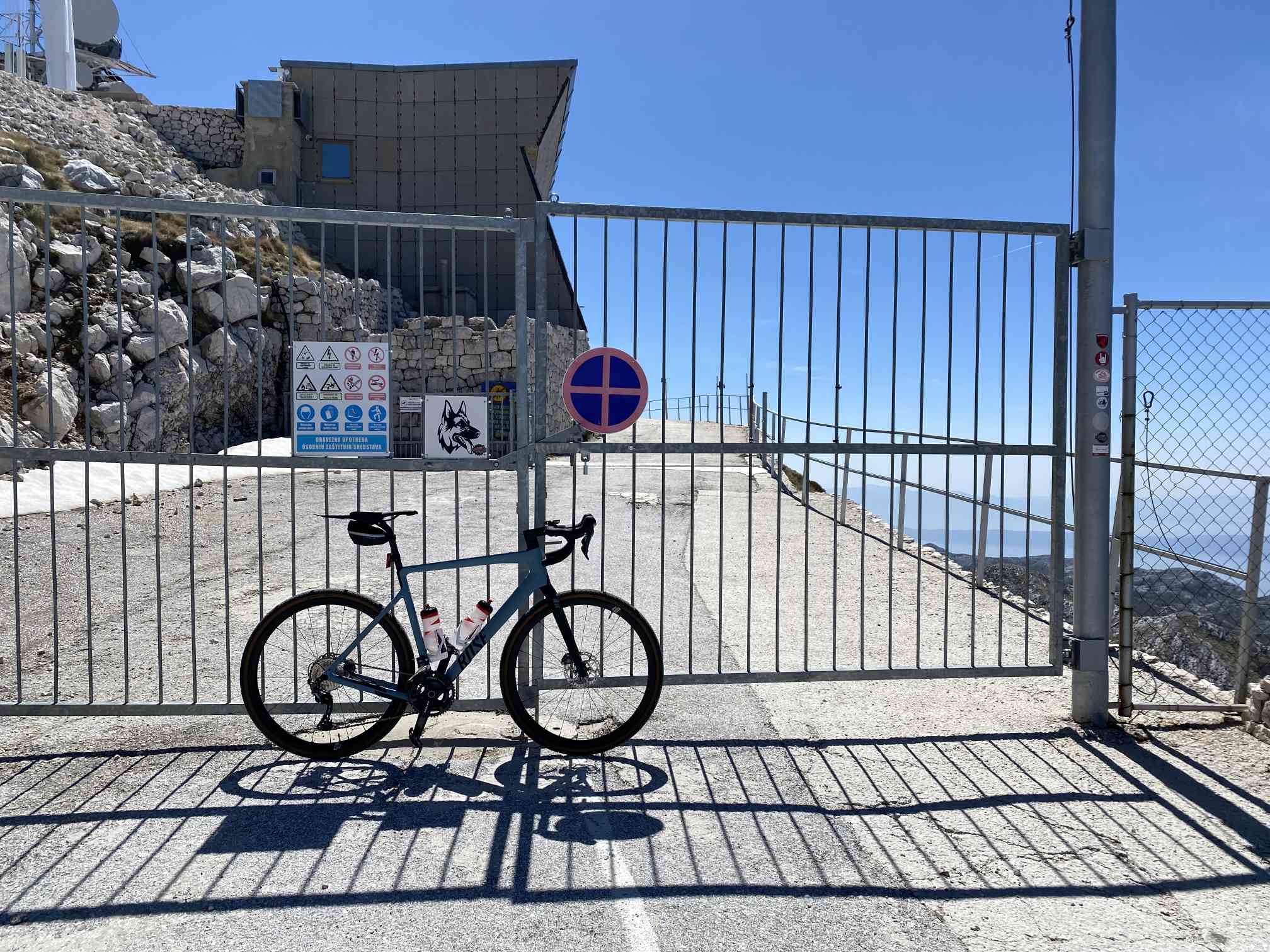 The grandiose ride up ends at this fence on the summit. The Chapel of St. George is somewhere behind it.

Two days later, we take the highest road in neighbouring Bosnia-Herzegovina.