The Rothorn is the most challenging 3,000-metre peak around Zermatt, as the trail is shorter and therefore steeper than the neighbouring trails in sight, with a similarly high altitude difference to Gornergrat (3,089m) and Hohtälli (3,286m). On the last four kilometres, a massive 20% ramp piles up, winding around the summit and hardly possible to ride by bike.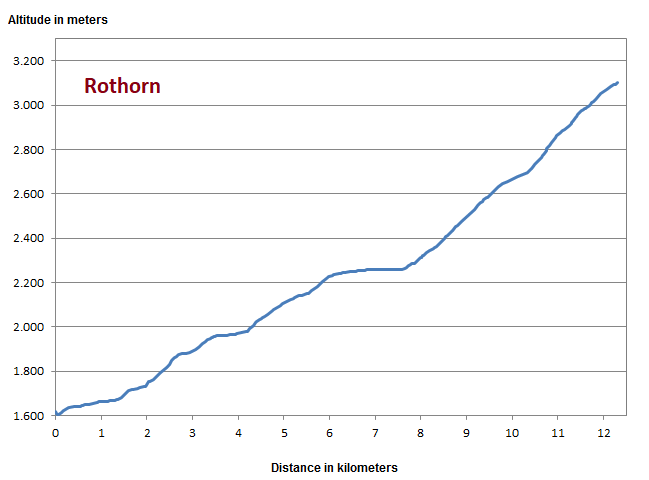 Behind the cable car station Sunnegga at kilometre seven the steep ascent to Blauherd station (approx. 2,600m) begins with the extreme finish up to Rothorn station at just over 3,100m.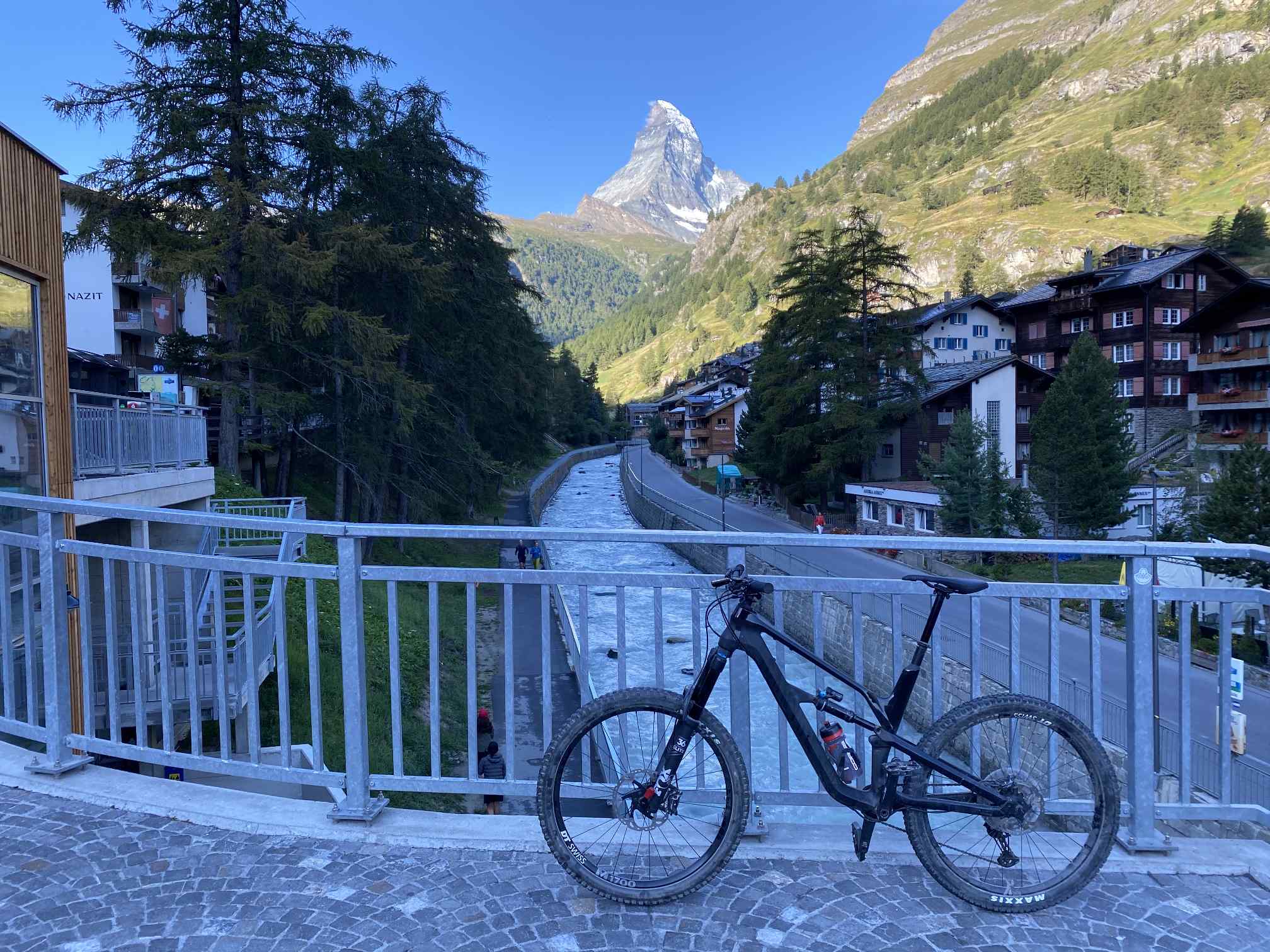 The tour starts with a view of the Matterhorn from the church bridge in the centre of Zermatt.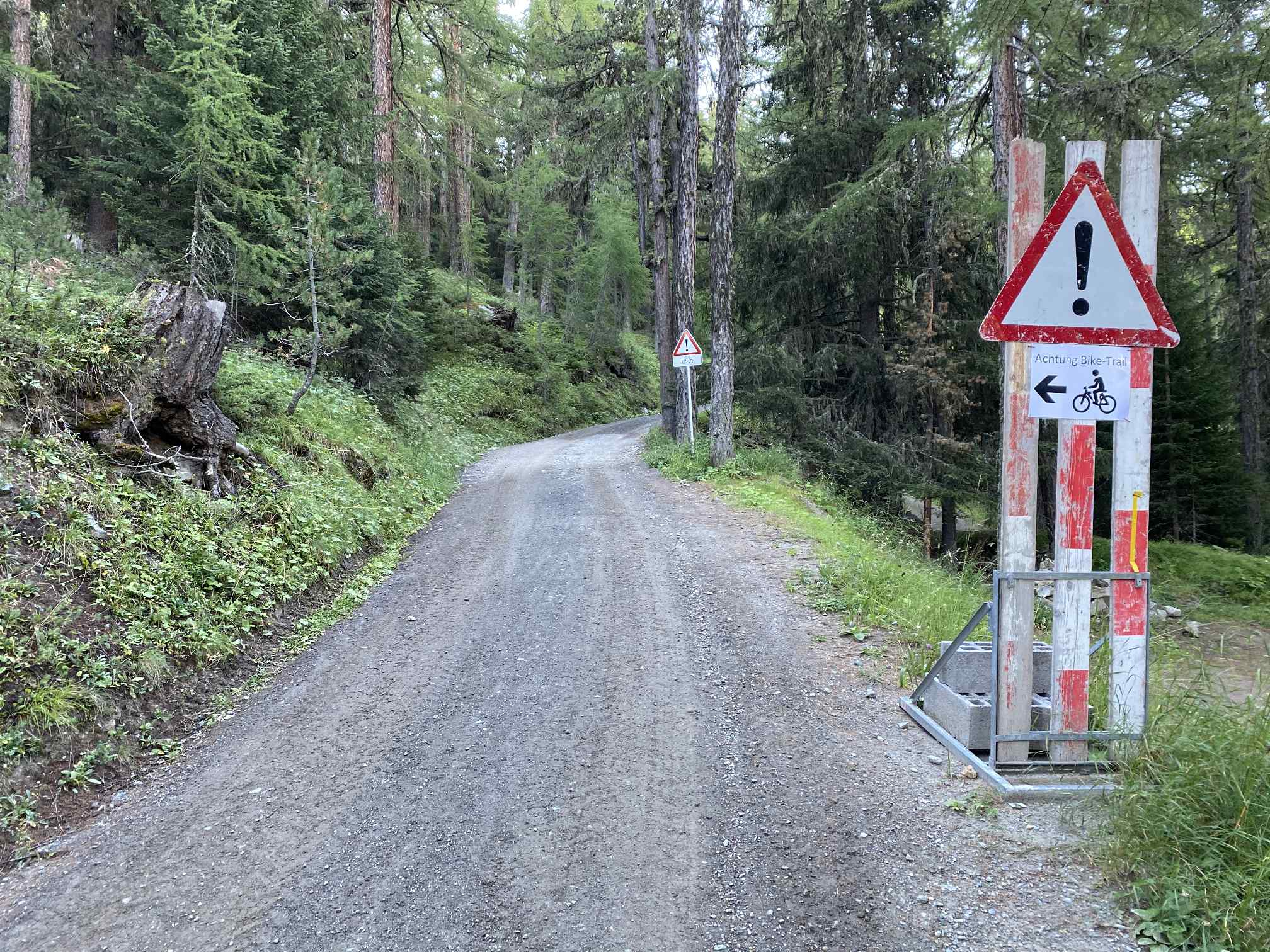 The first kilometres lead on gravel mainly through wooded areas. The Sunnegga flow trail crosses several times.
At Sunnegga station you have a clear view of Hohtälli (top left at the back) and Gornergrat (right of the brown sign).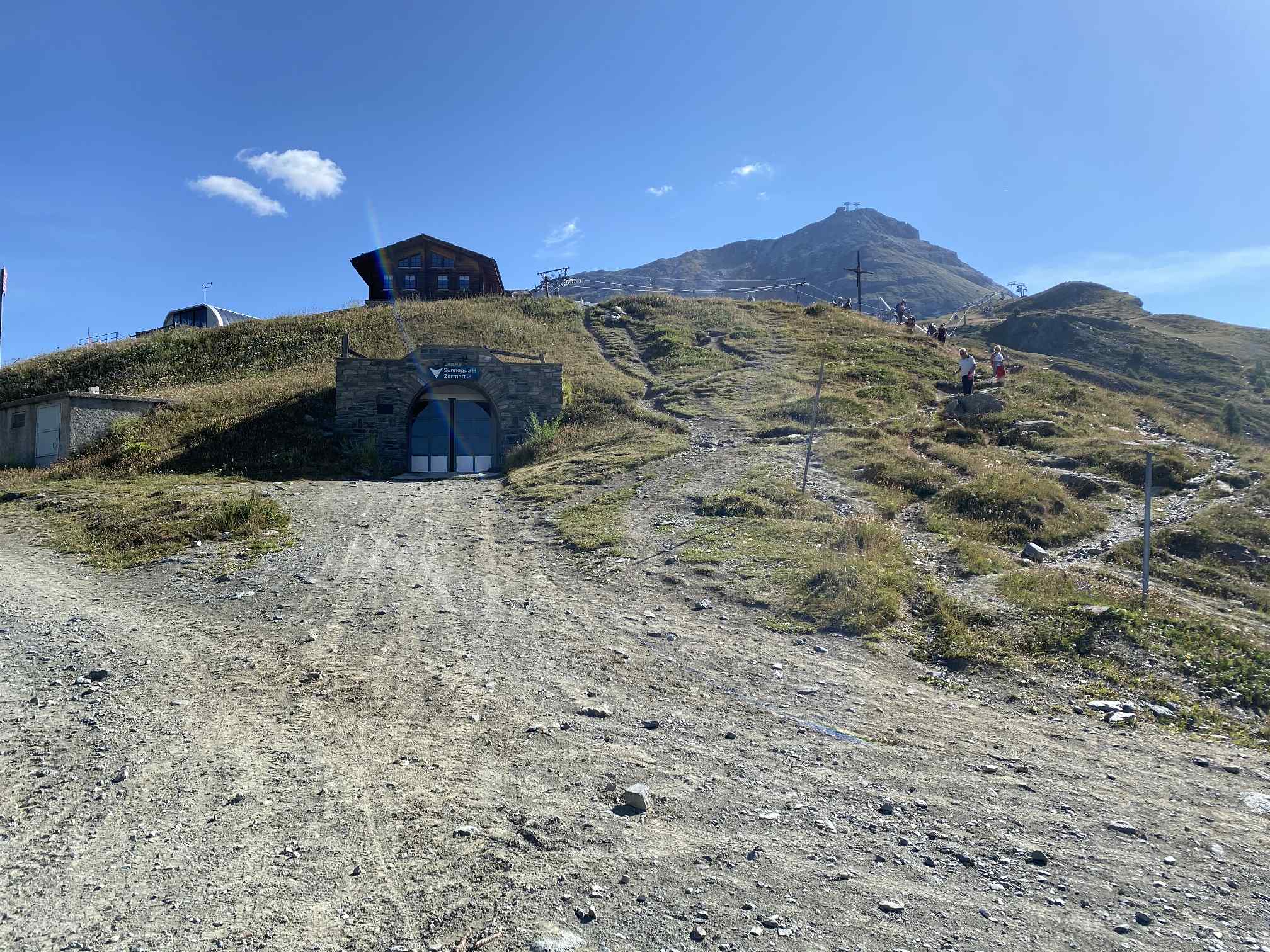 Today, however, the trail passes the station on the left. The summit of (Unter)rothorn is visible above.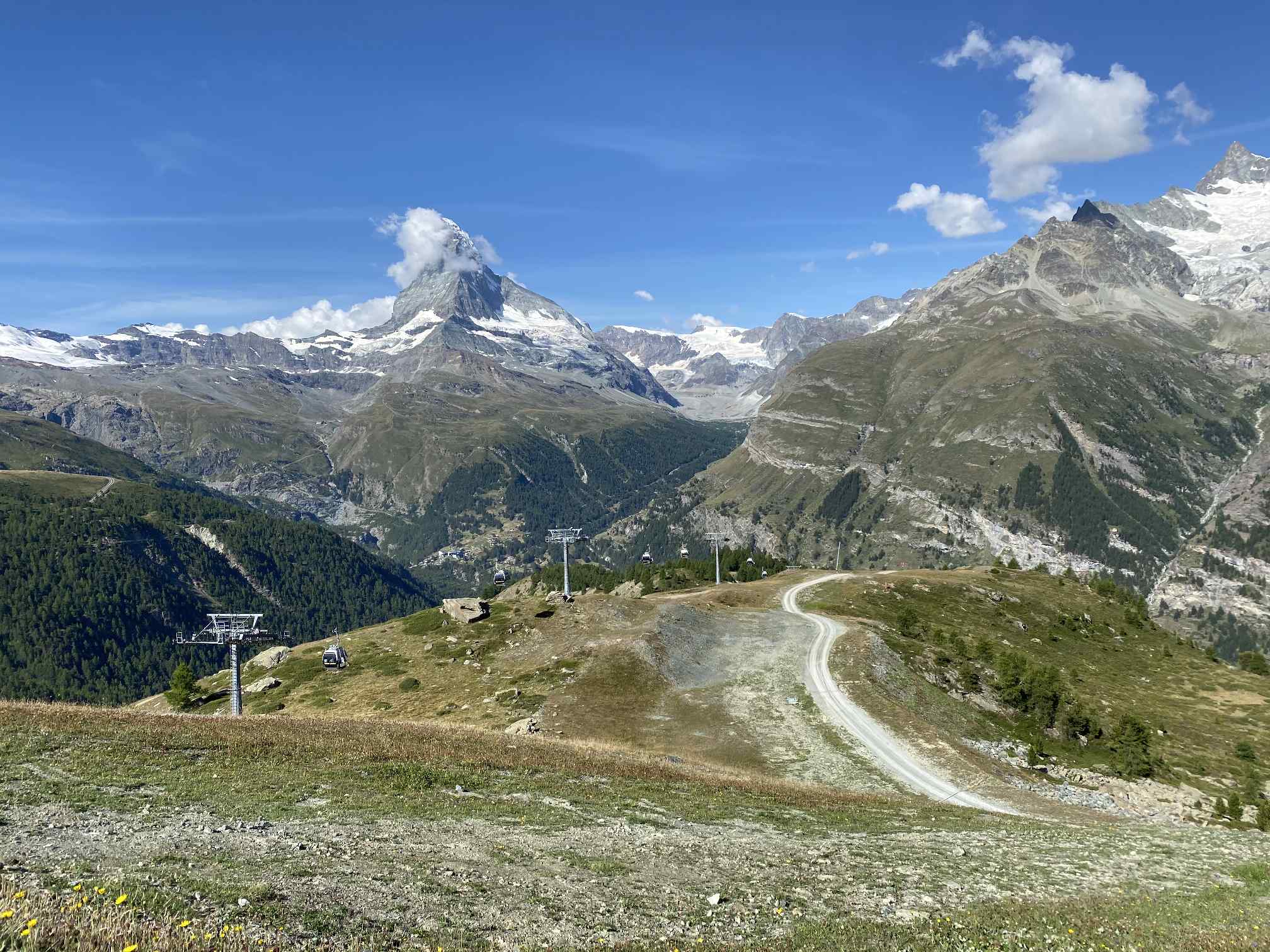 View back to the climb from Sunnegga.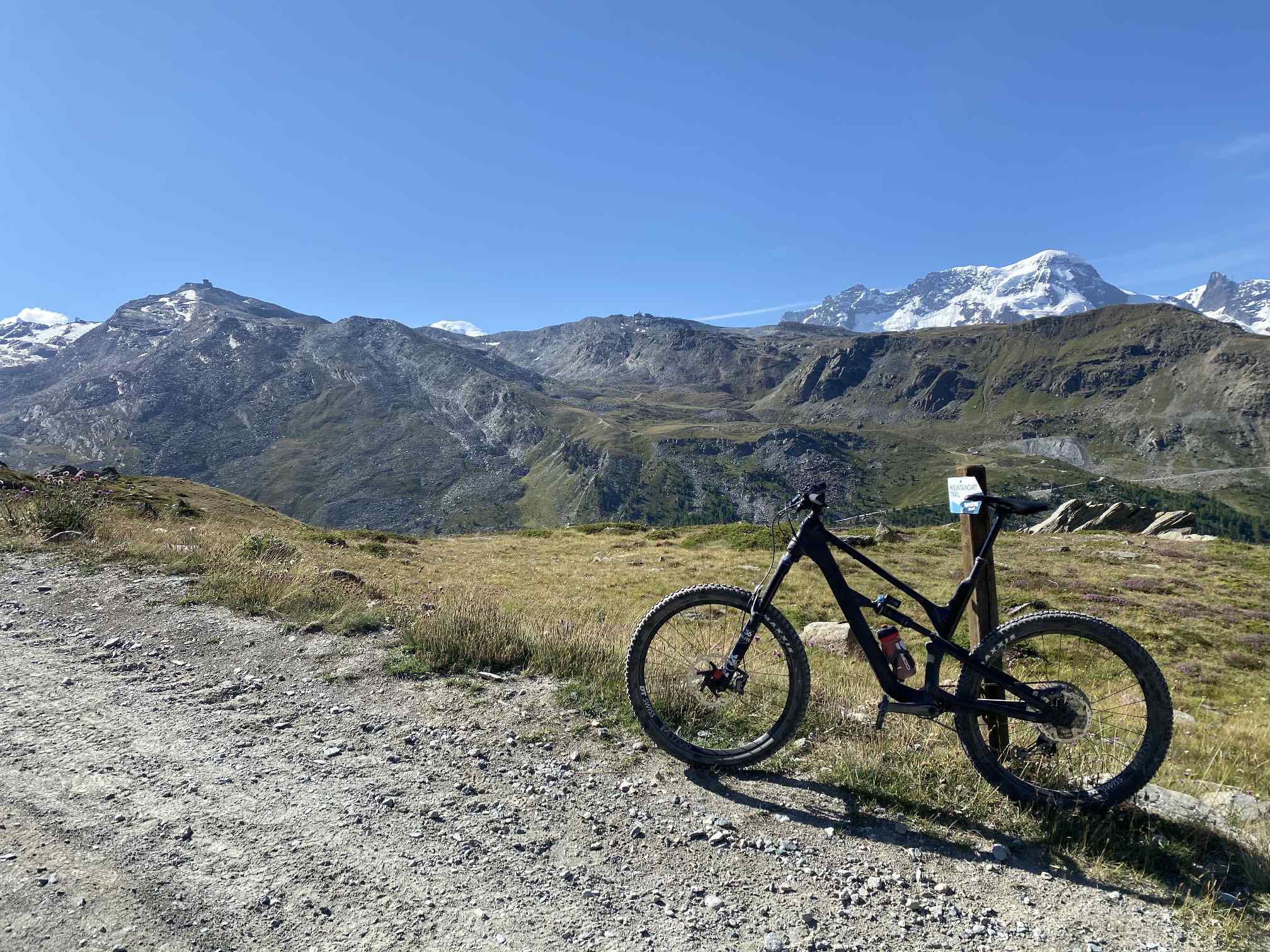 Nice view over to the Gornergrat.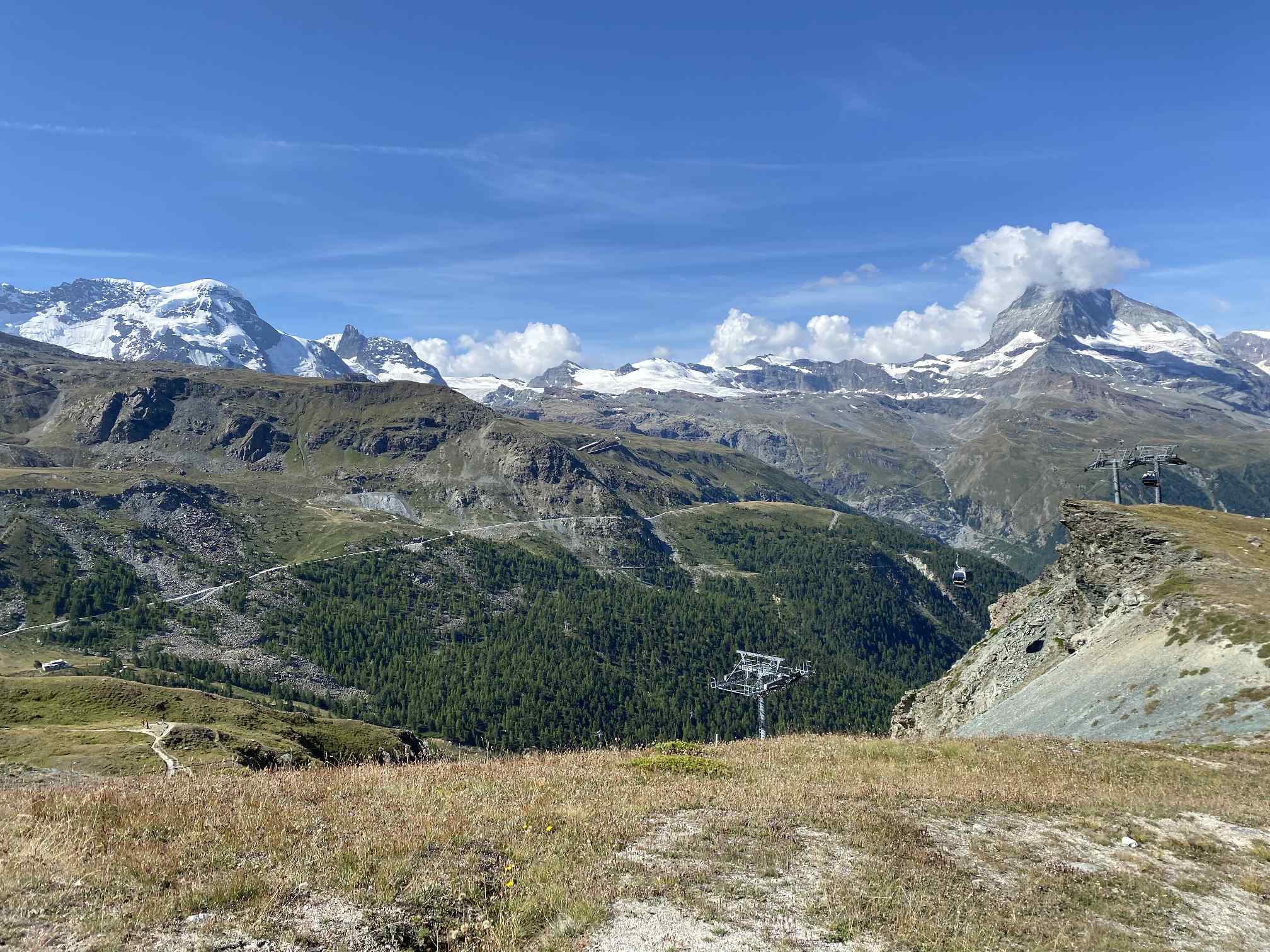 Right below the group of clouds at the far left is Theodulpass (3,332m) located. This highest pass of the Alps, which can be reached by mountain bike, is accessible from the Italian side.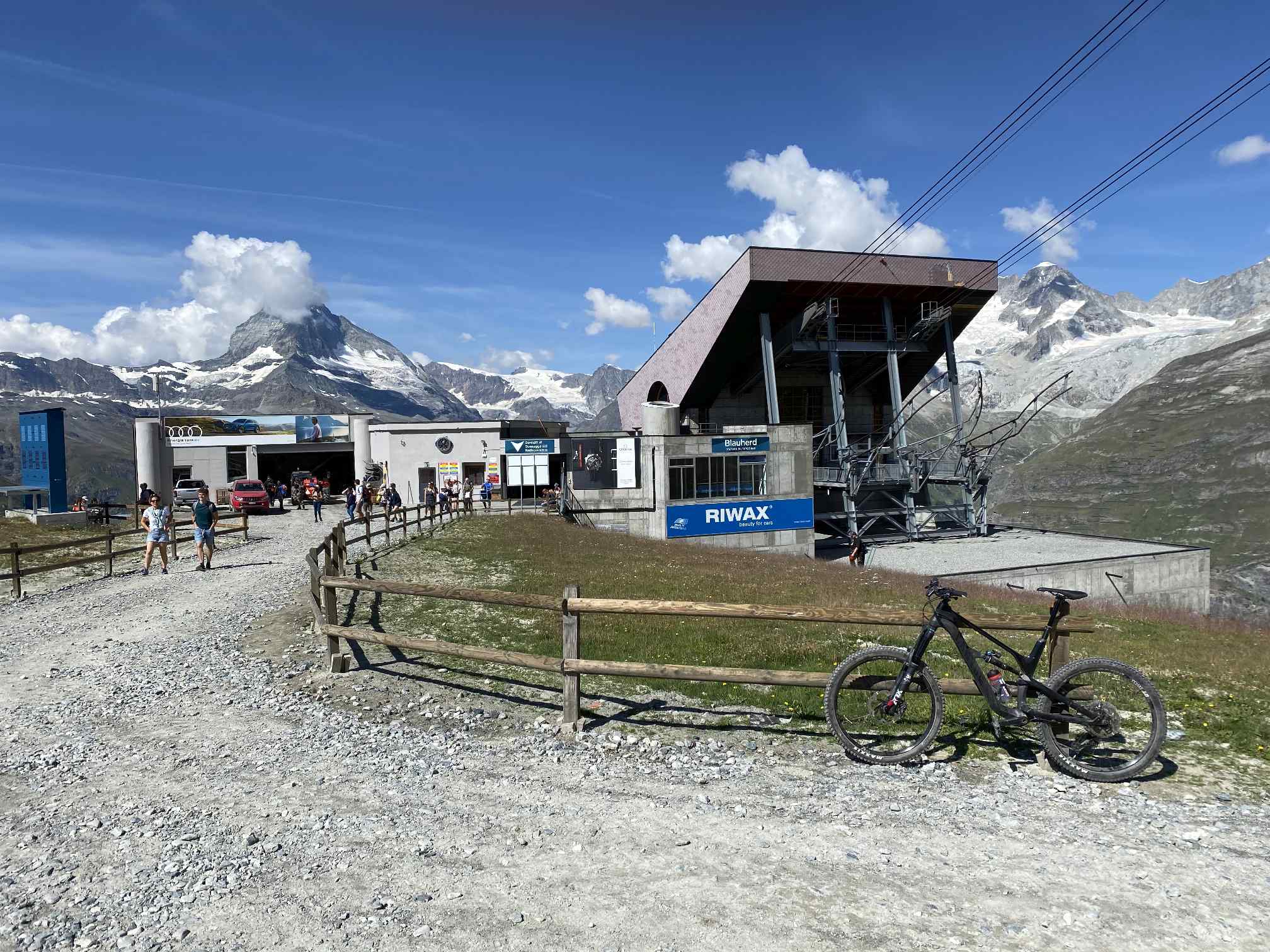 Blauherd station is reached.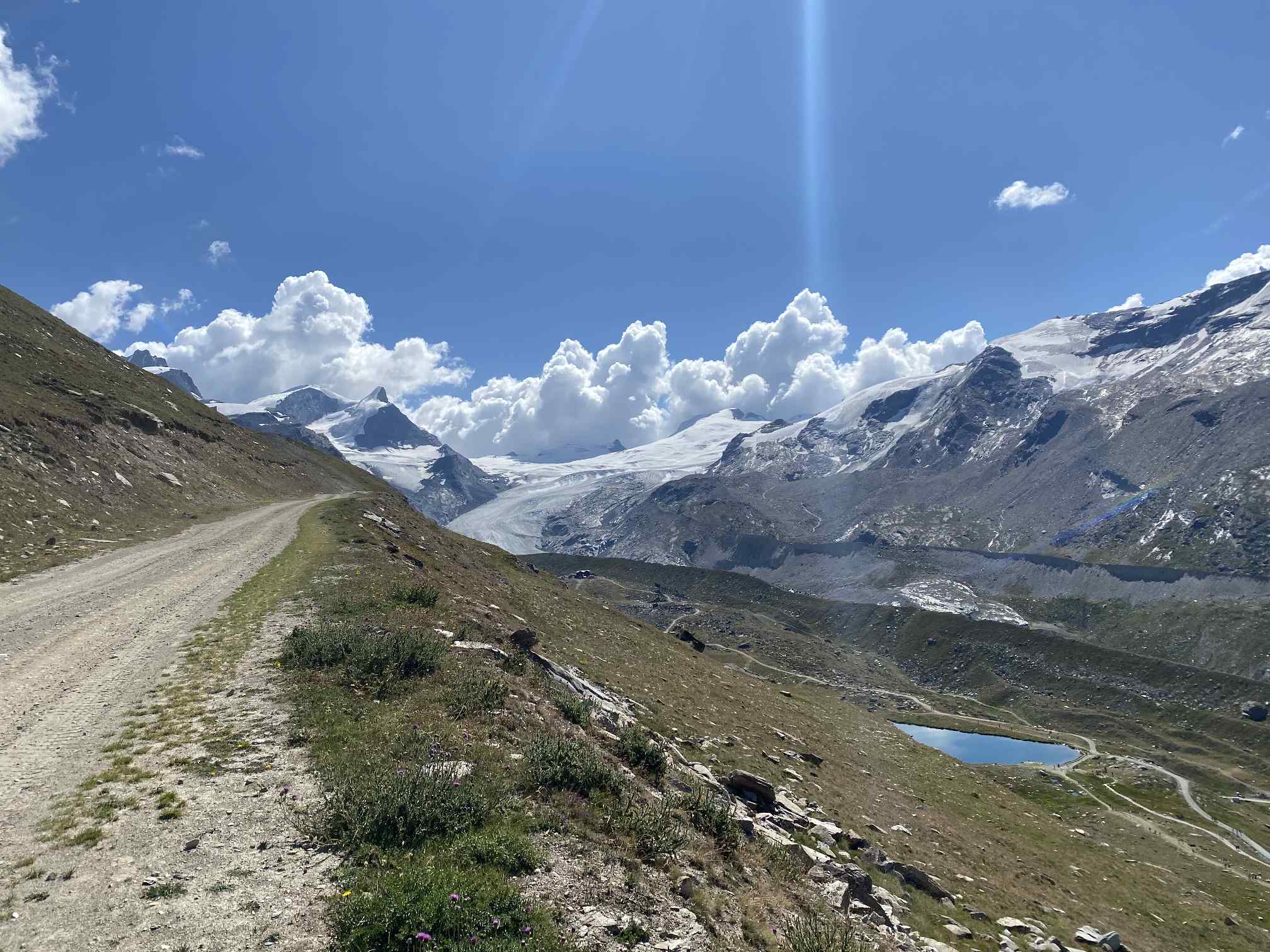 On a wide gravel path you ride towards the summit. At the far end is the (still) mighty Findel Glacier.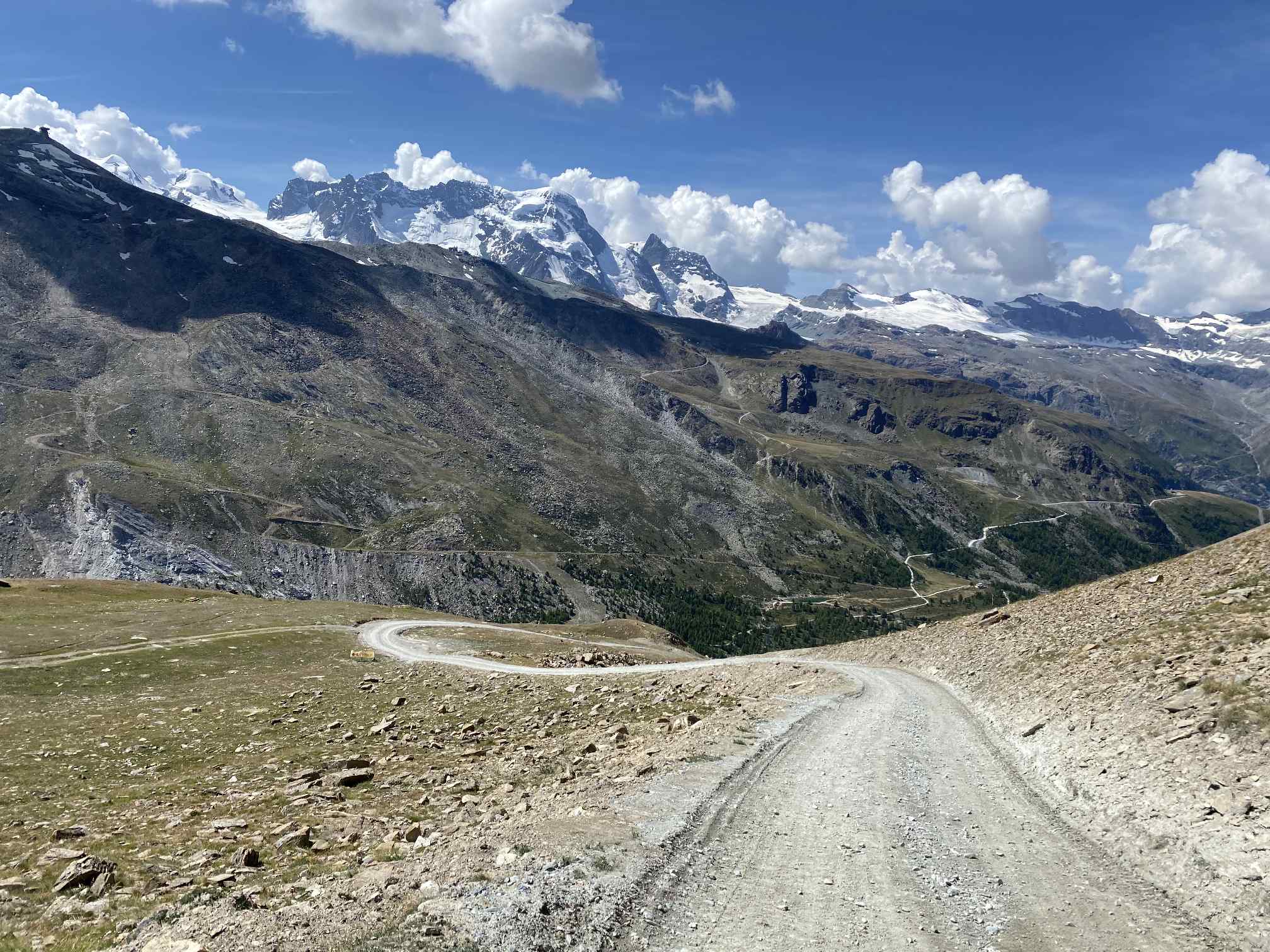 The climb is much steeper than the image can show. We proceed pushing for a long time...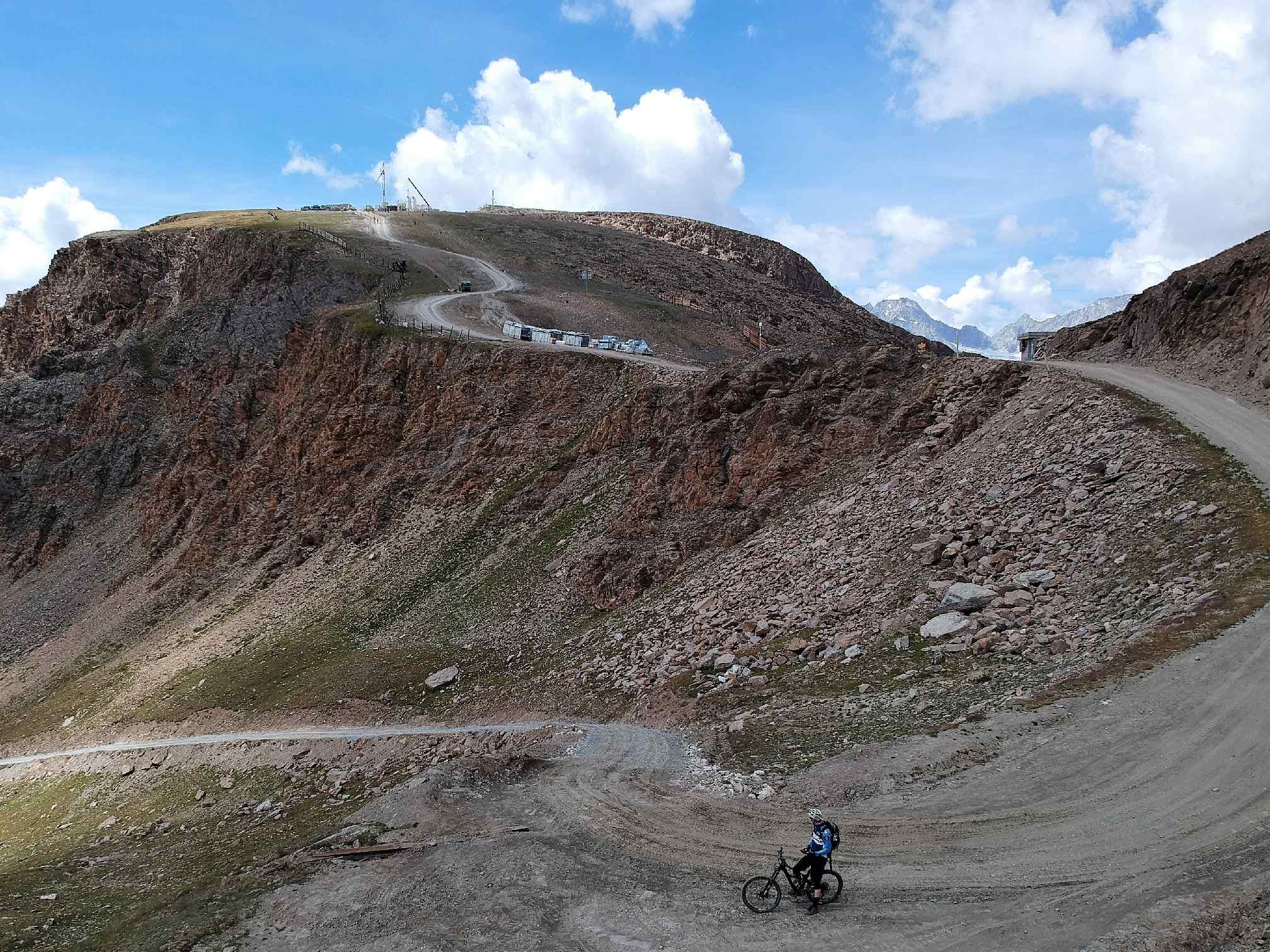 The last steep bend shows the dimensions. At the top the summit area is already visible.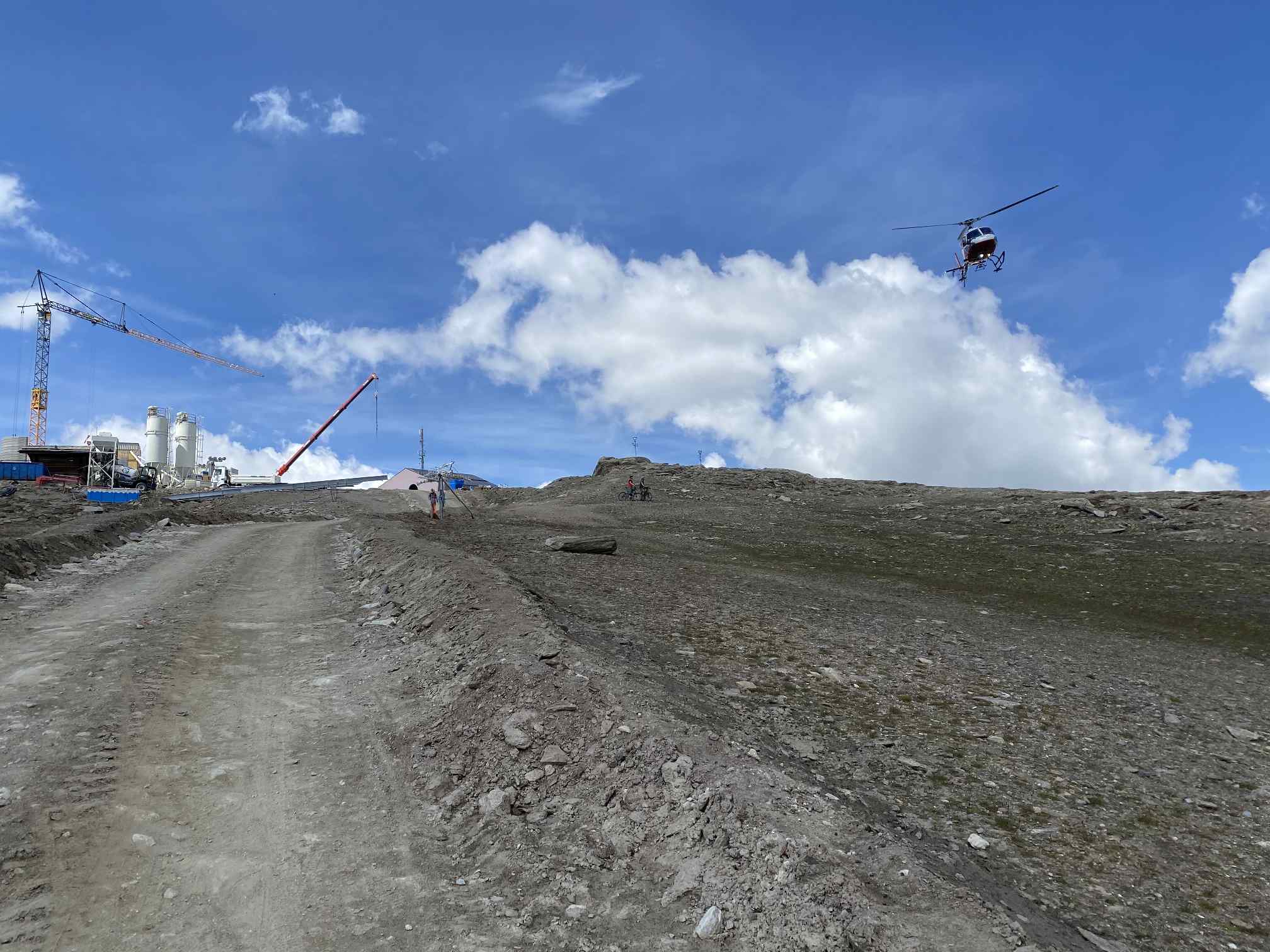 The summit is currently a big construction site, which is not very inviting.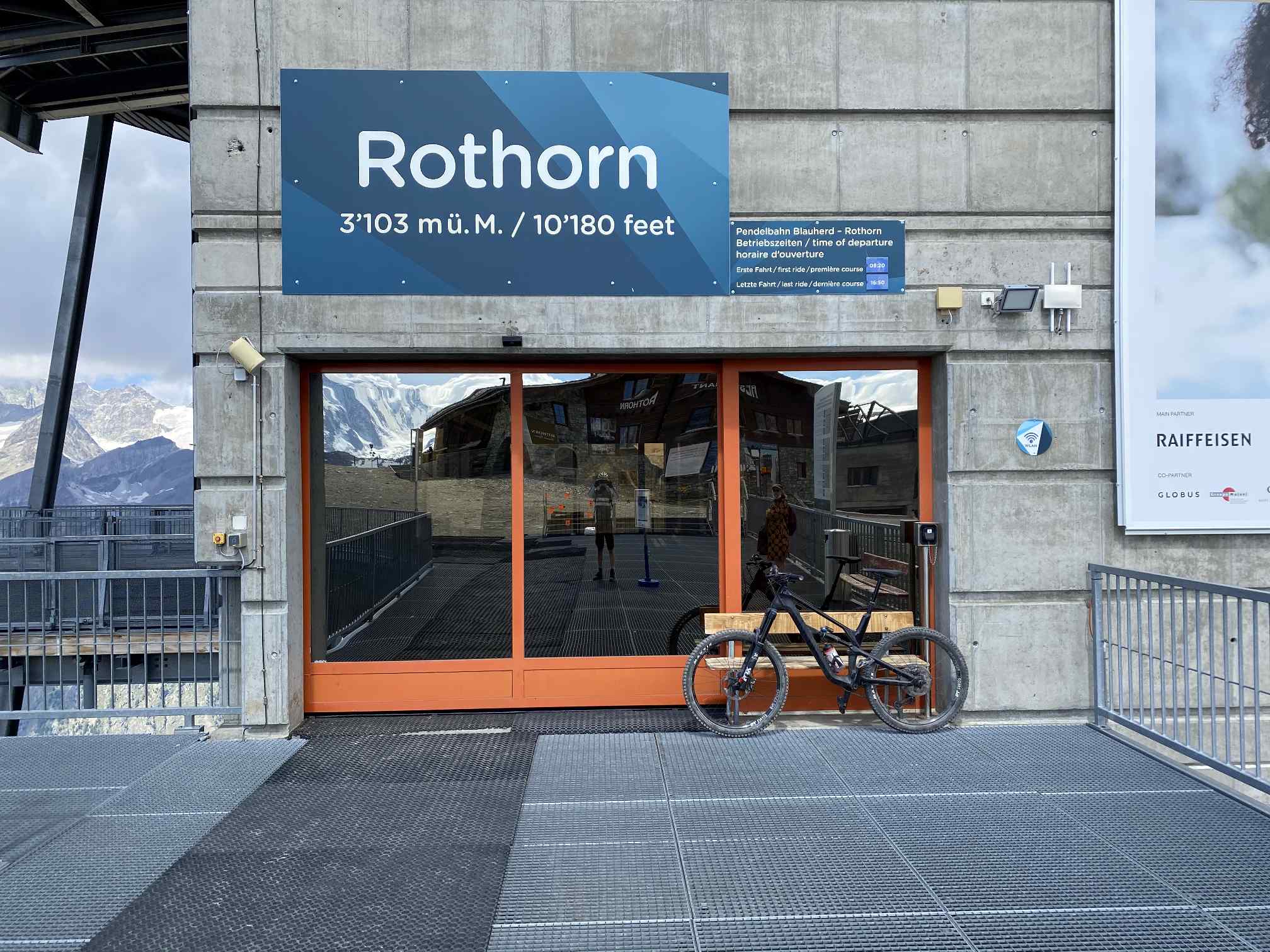 The top station of Rothorn cable way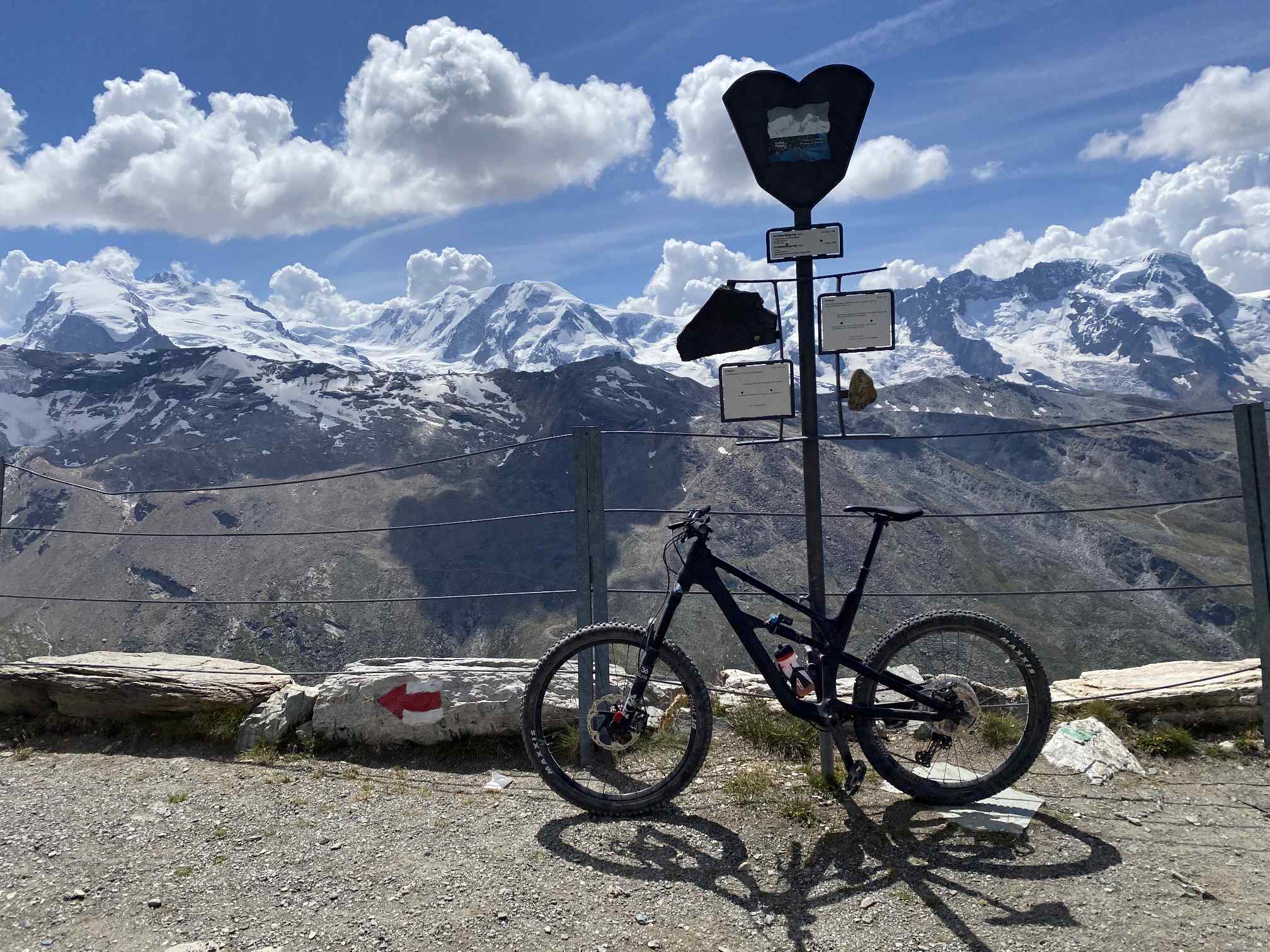 View to Gornergrat and the Monte Rosa massif