Both Coll de Sóller and Coll d`Honor (also called "Orient") belong to Majorca's most popular road bike climbs in the Tramuntana mountain range. Majorca's climbs are each not very high but become a demanding challenge if you combine them. (Do not mix up Coll de Sóller with Col du Soulor in the French Pyrenees).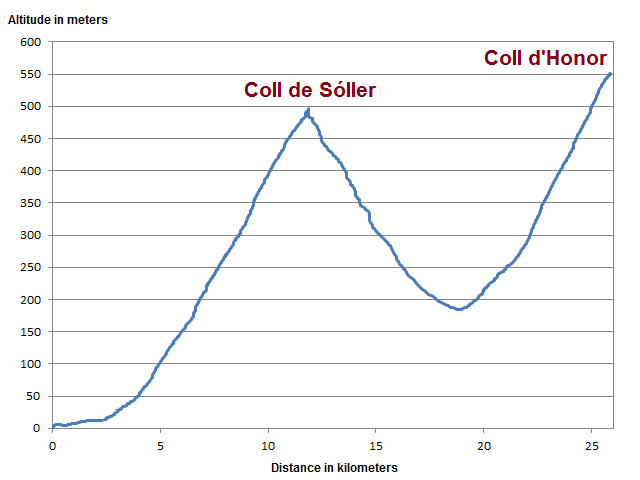 Both climbs have an average grade of less than 6% and do not cause any severe problems.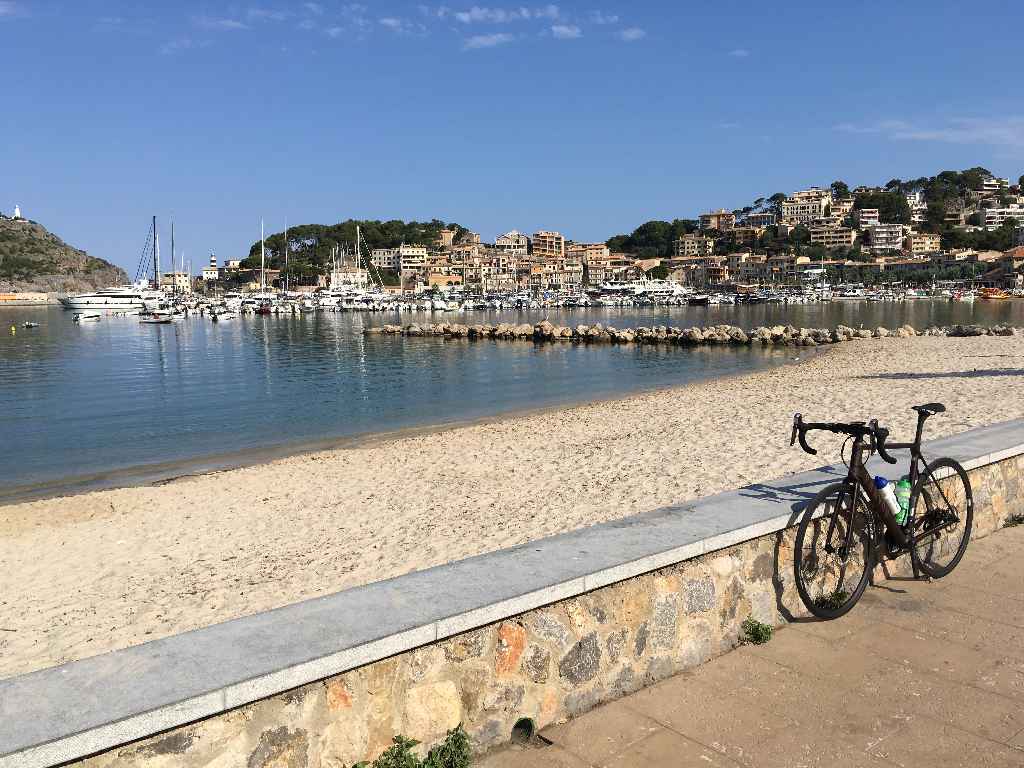 Departure at the beach of Port de Sóller
The way leads at first towards the south in direction to Palma.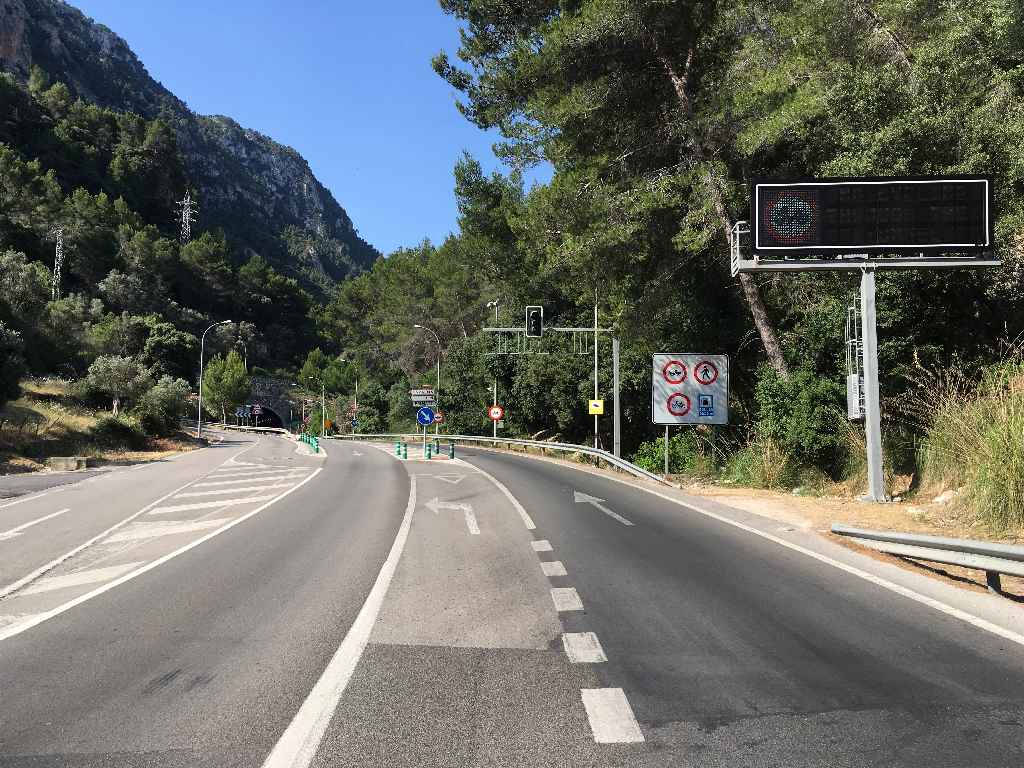 The village of Sóller at the northwestern coast of Majorca is connected through a tunnel with the main area of the island. Instead of using the tunnel we divert to the left to the ancient passroad.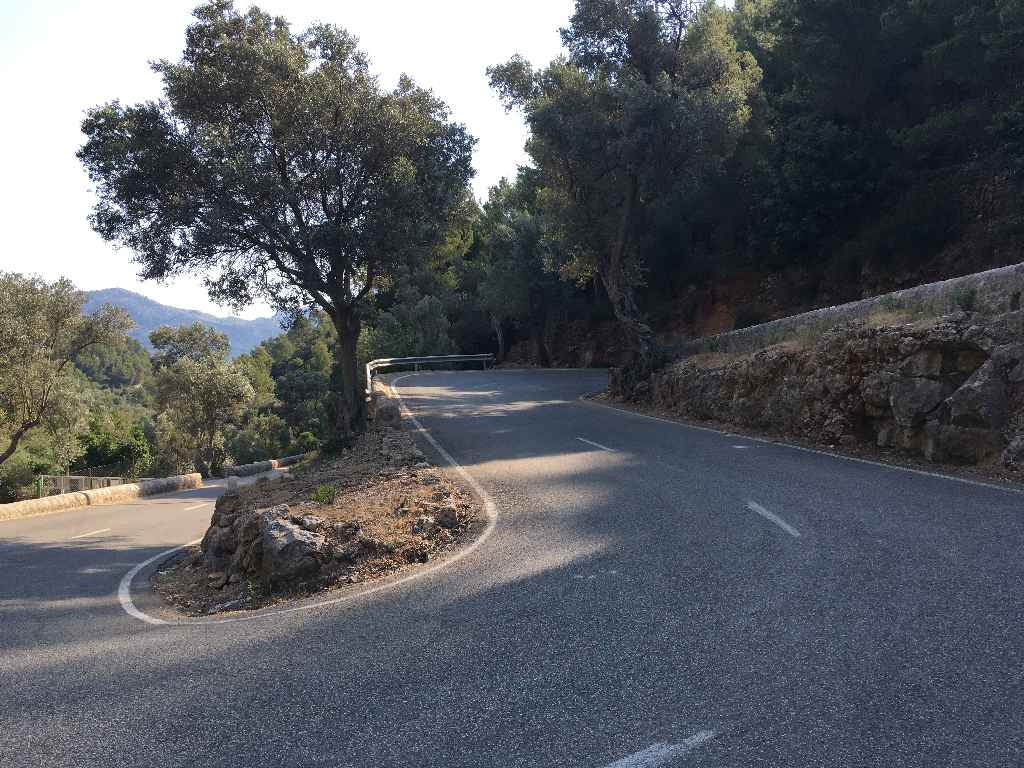 Due to the new tunnel the old road has only very light motorized traffic.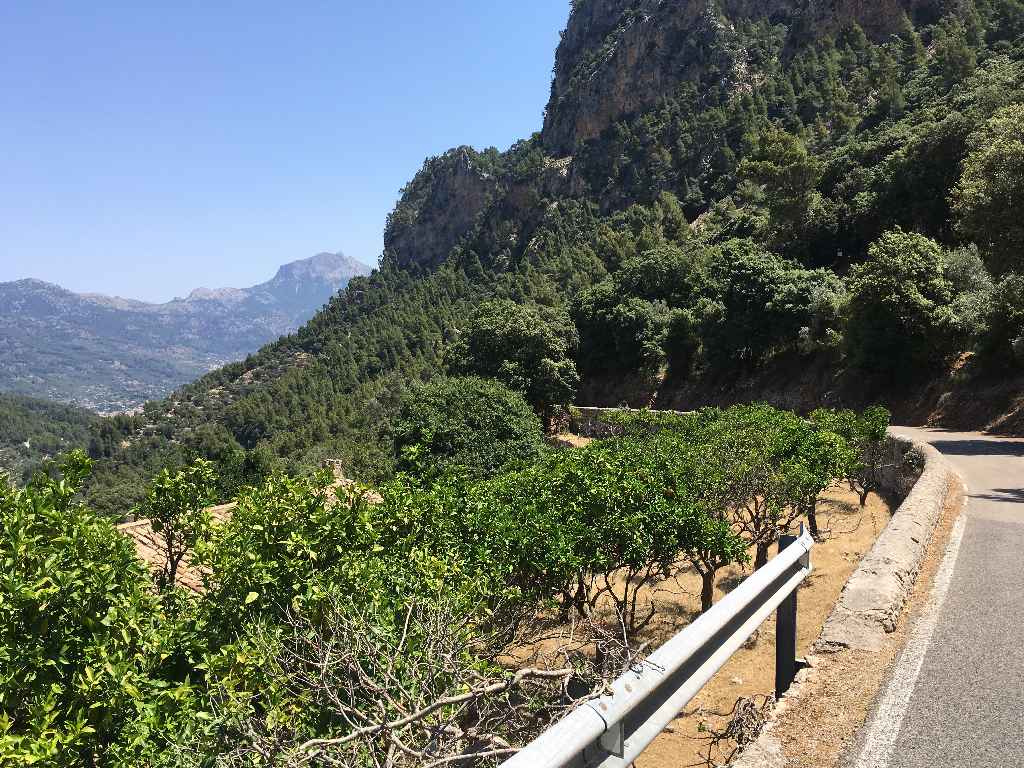 In the background the Puig Major, Majorca's tallest mountain.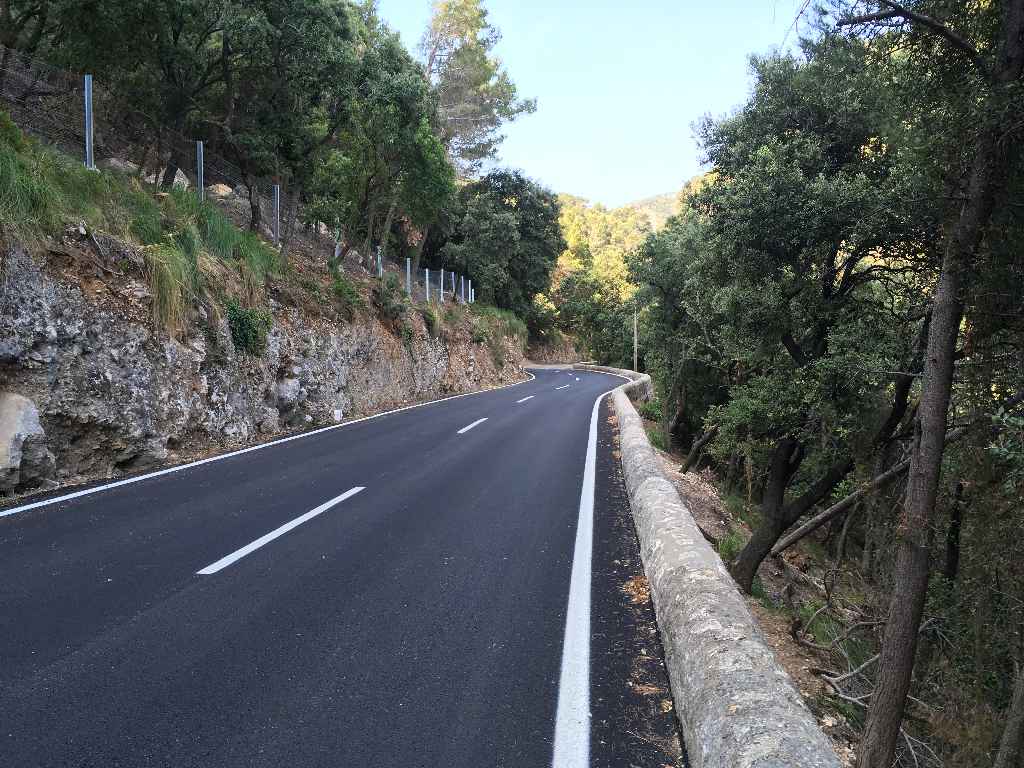 Excellent conditions for road bikers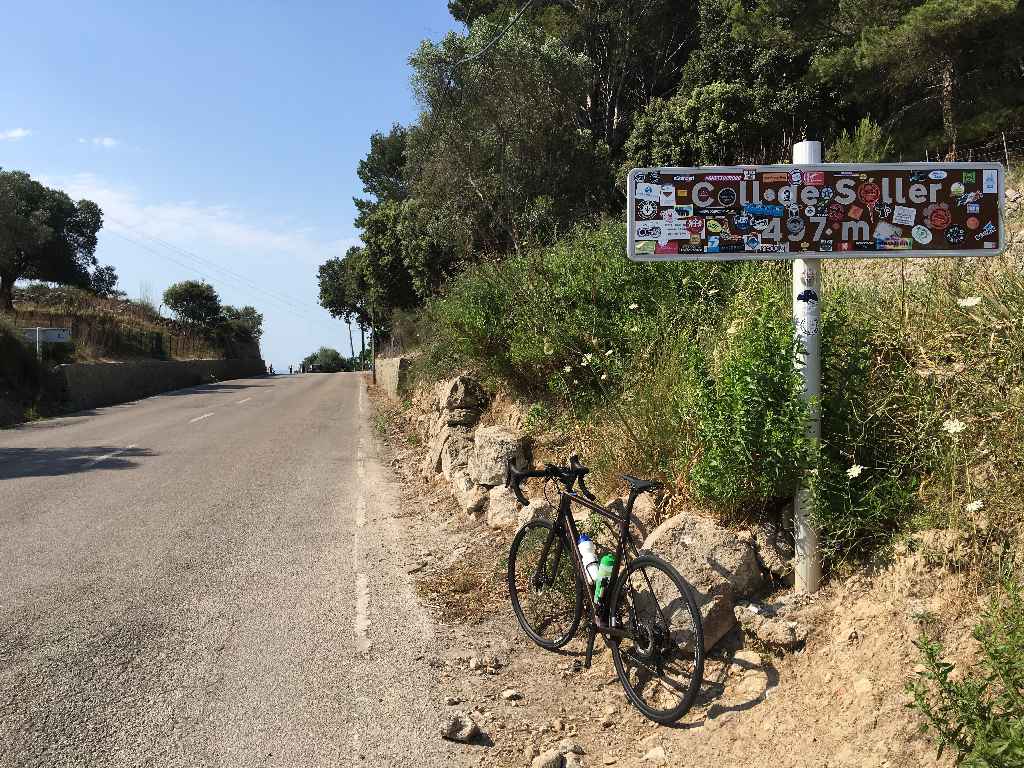 After some 12 kilometers you have reached pass summit of Coll de Sóller.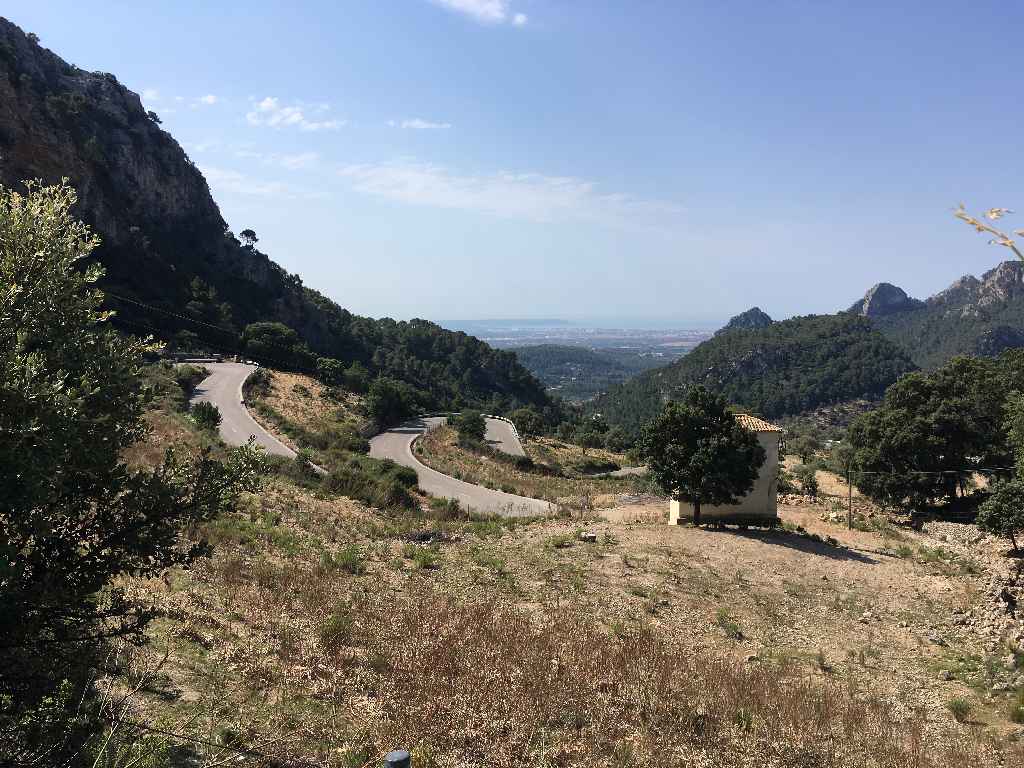 Southern part of the passroad is shorter but more scenery and has some more switchbacks to ride.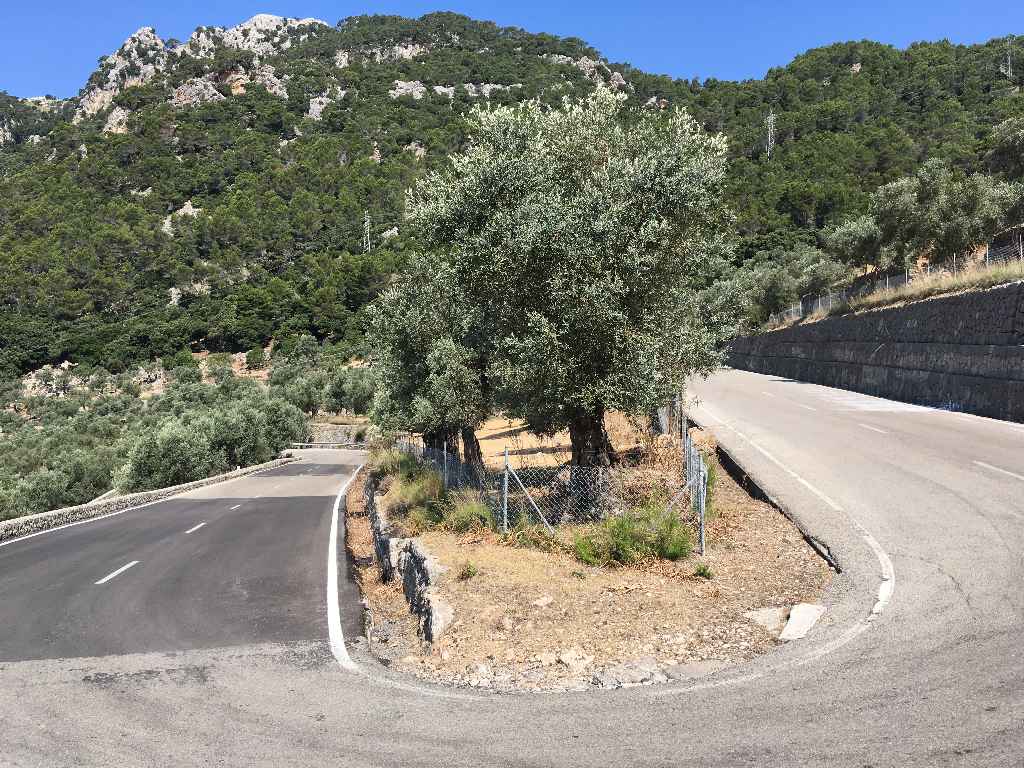 Joyful descent ride...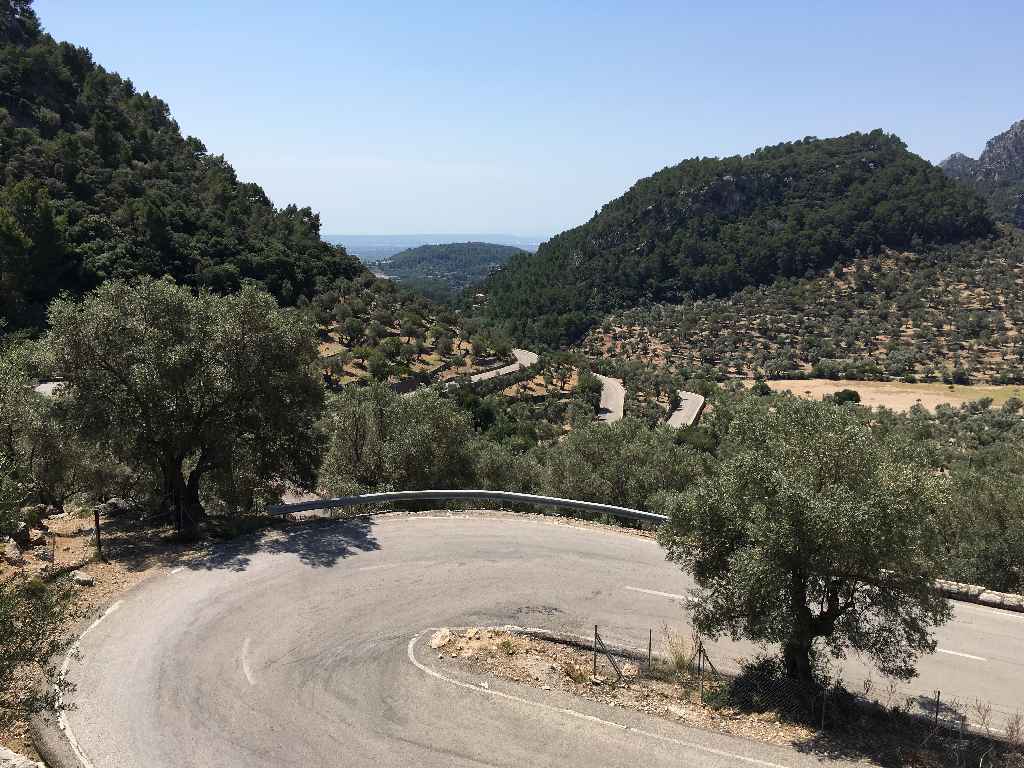 ...with pleasant views to Palma and the Mediterranean Sea.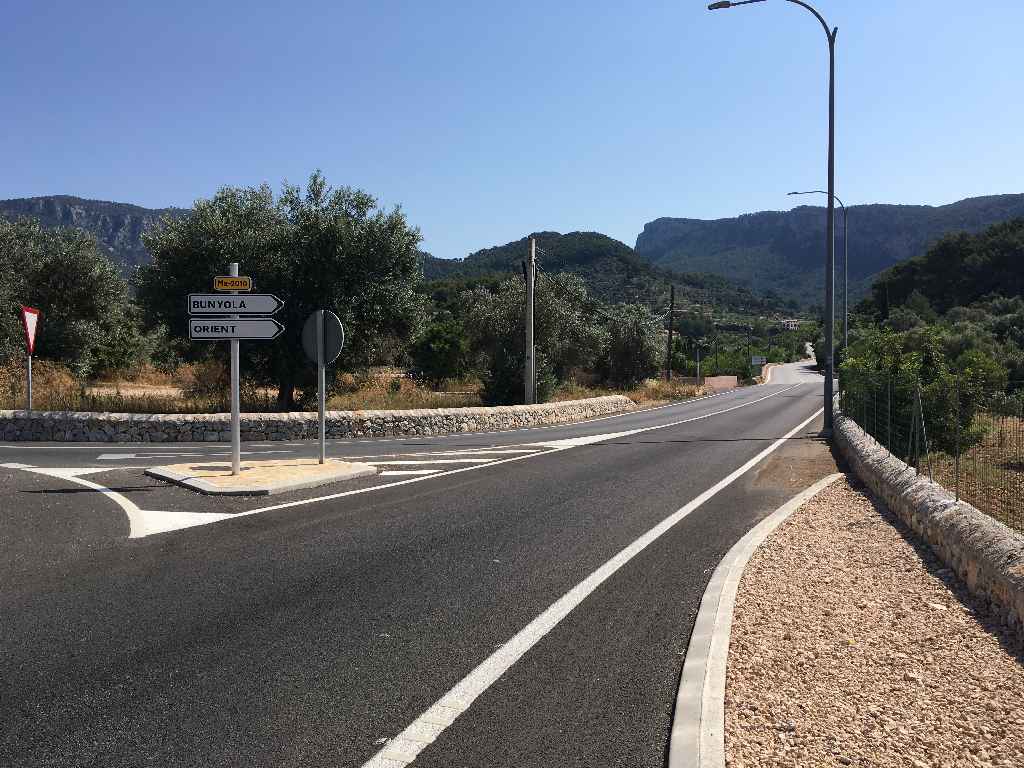 At the end of the passroad the way proceeds at this traffic circle in eastern direction.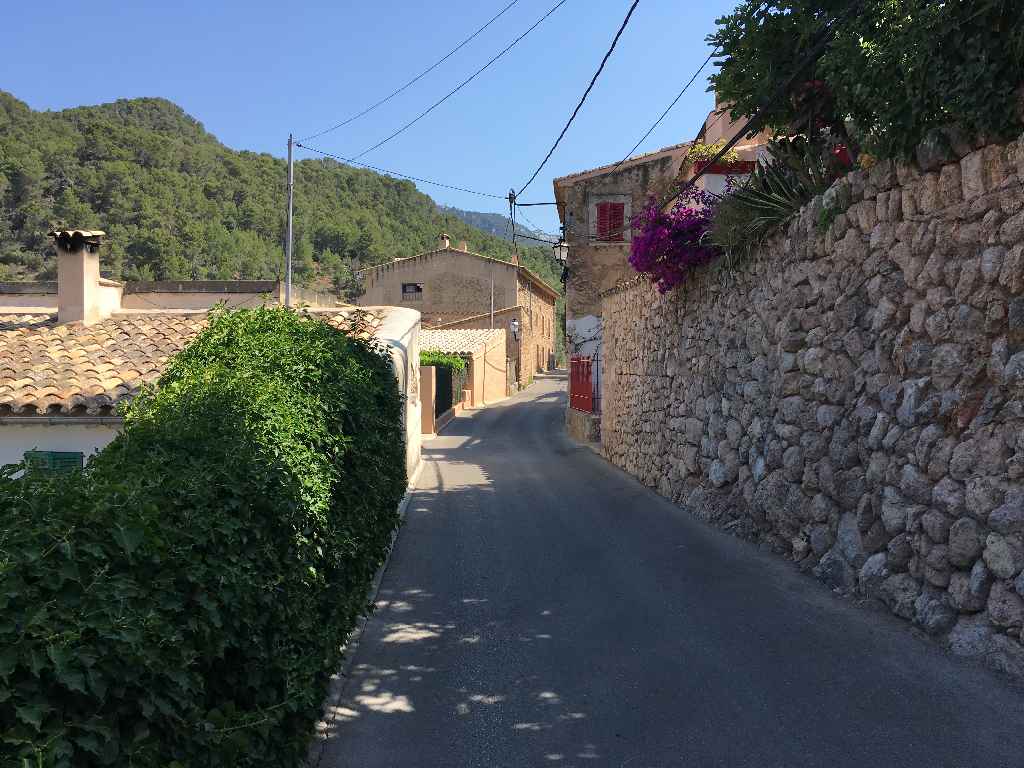 Nice village of Bunyola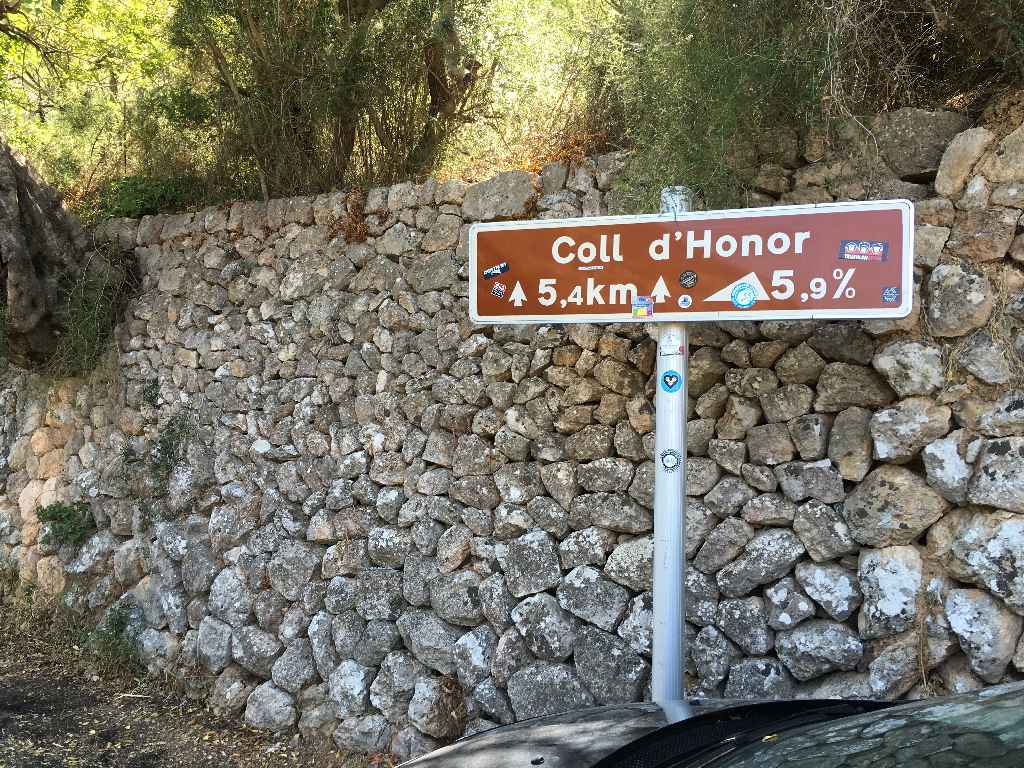 This seems to be the right way :-)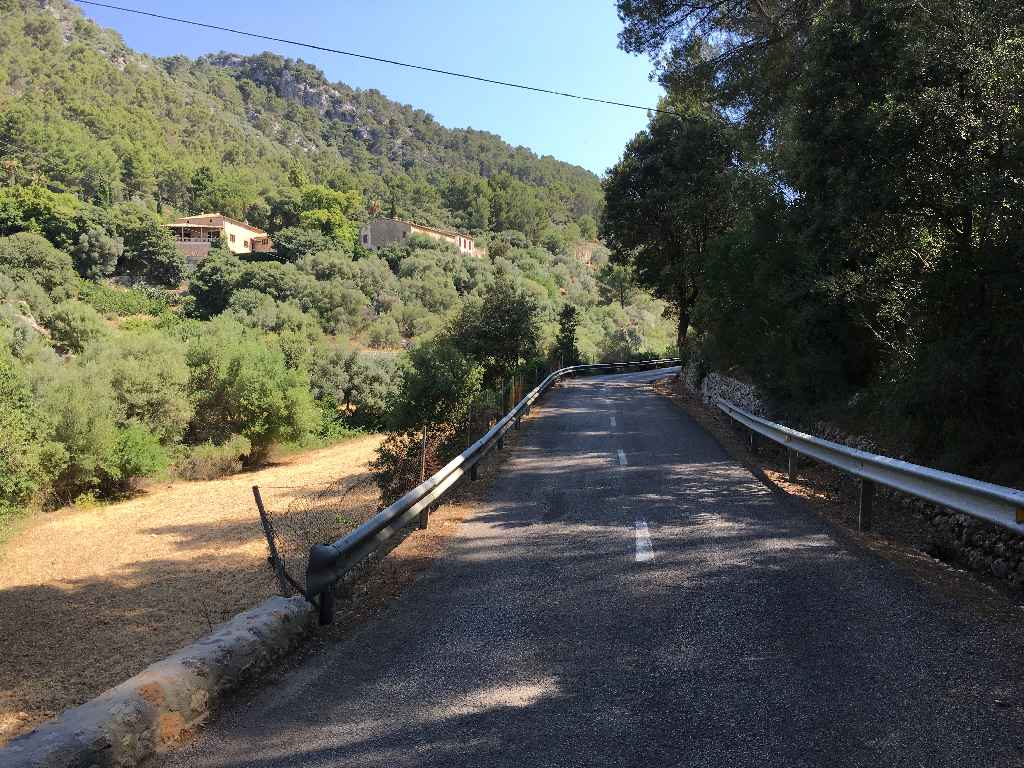 The roadway is significantly smaller than at Sóller...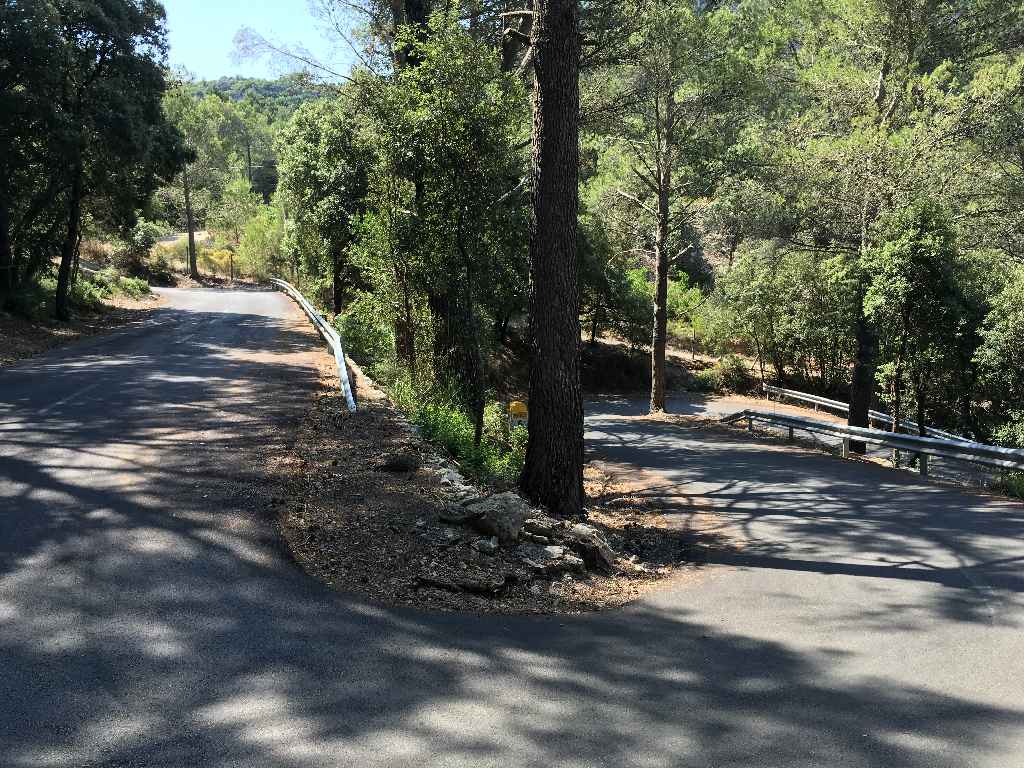 ...and has some pleasant curves in its upper part.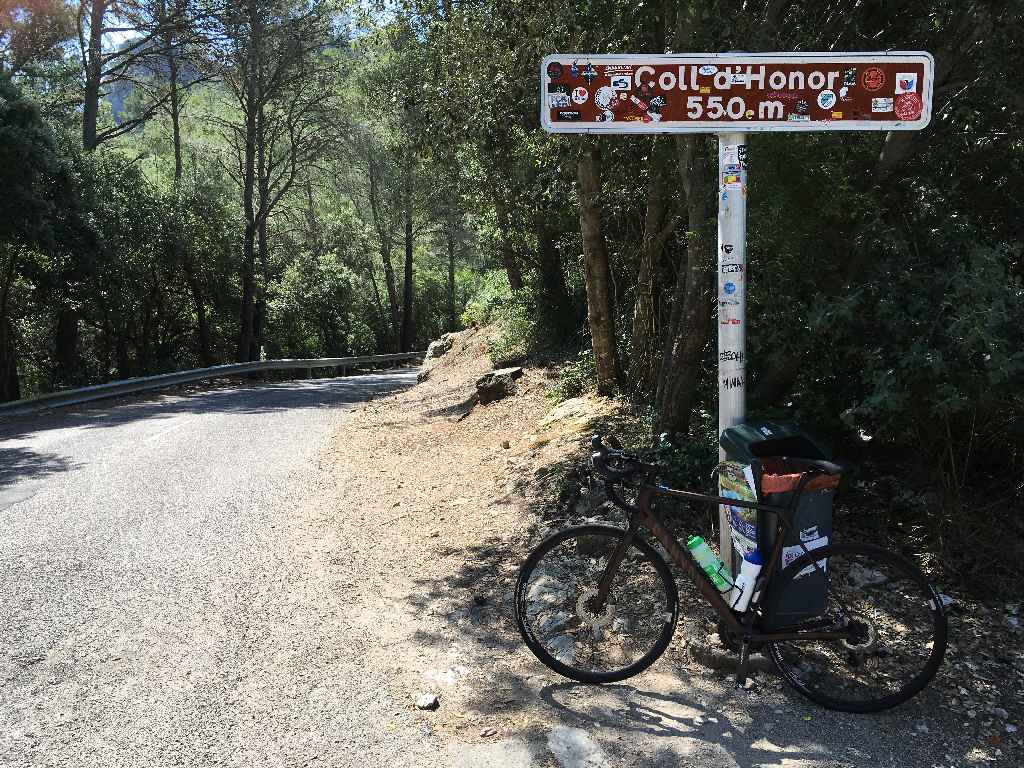 This is pass summit after some fourhundred meters of altitude difference on its western ascent.