The Italian Zoncolan competes with the Austrian Oscheniksee for the title of the toughest road bike climb in the Alps. Both overcome about 1,200 metres in altitude over about nine kilometres and represent the ultimate challenge for the demanding pass lover. According to the opinion expressed here, the ramp to Lake Oschenik is even a tad tougher than the Zoncolan.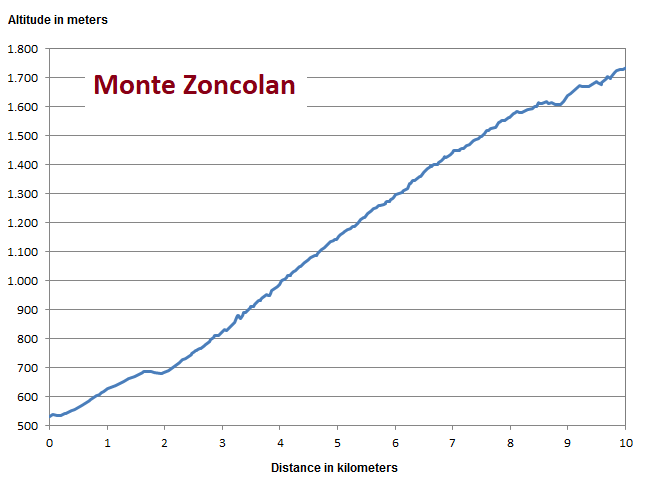 The average gradient is more than 13%, with the middle six kilometres showing 14-15% throughout. Not for the faint hearted...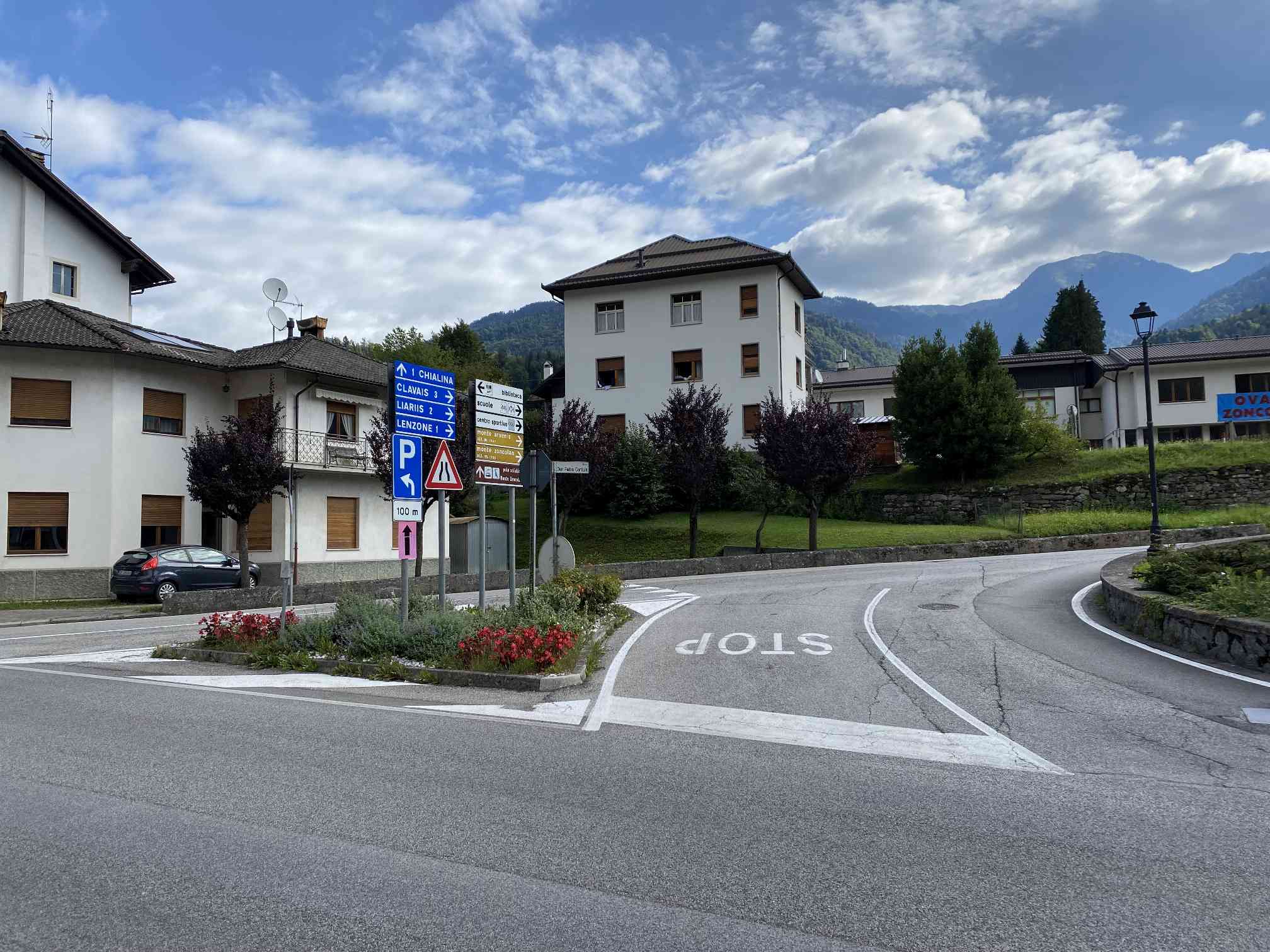 It starts at this junction in the village of Ovara. The following 8% on the first two kilometres are the harmless part of the climb.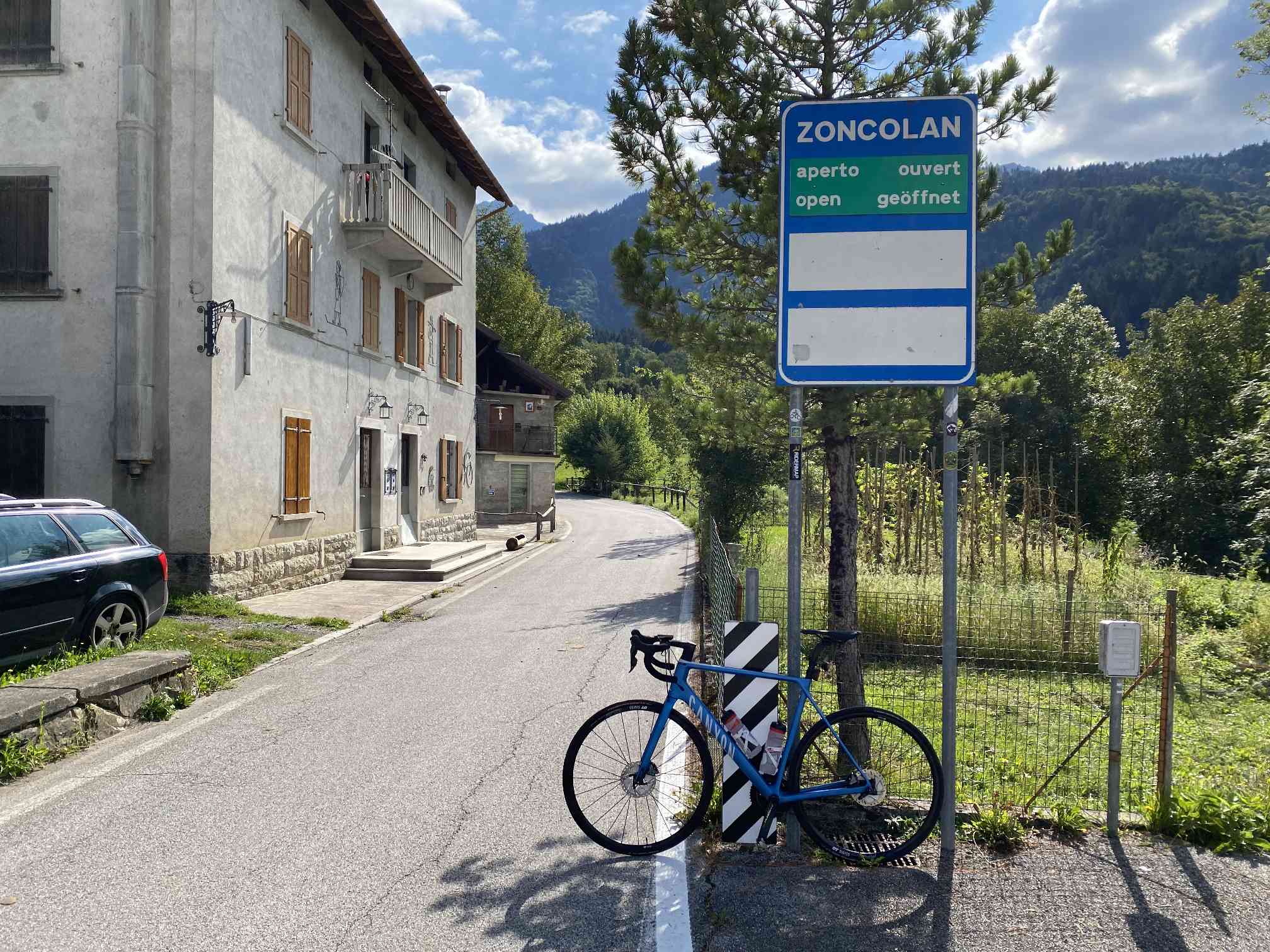 It gets brutal at the end of the village of Liariis behind this sign.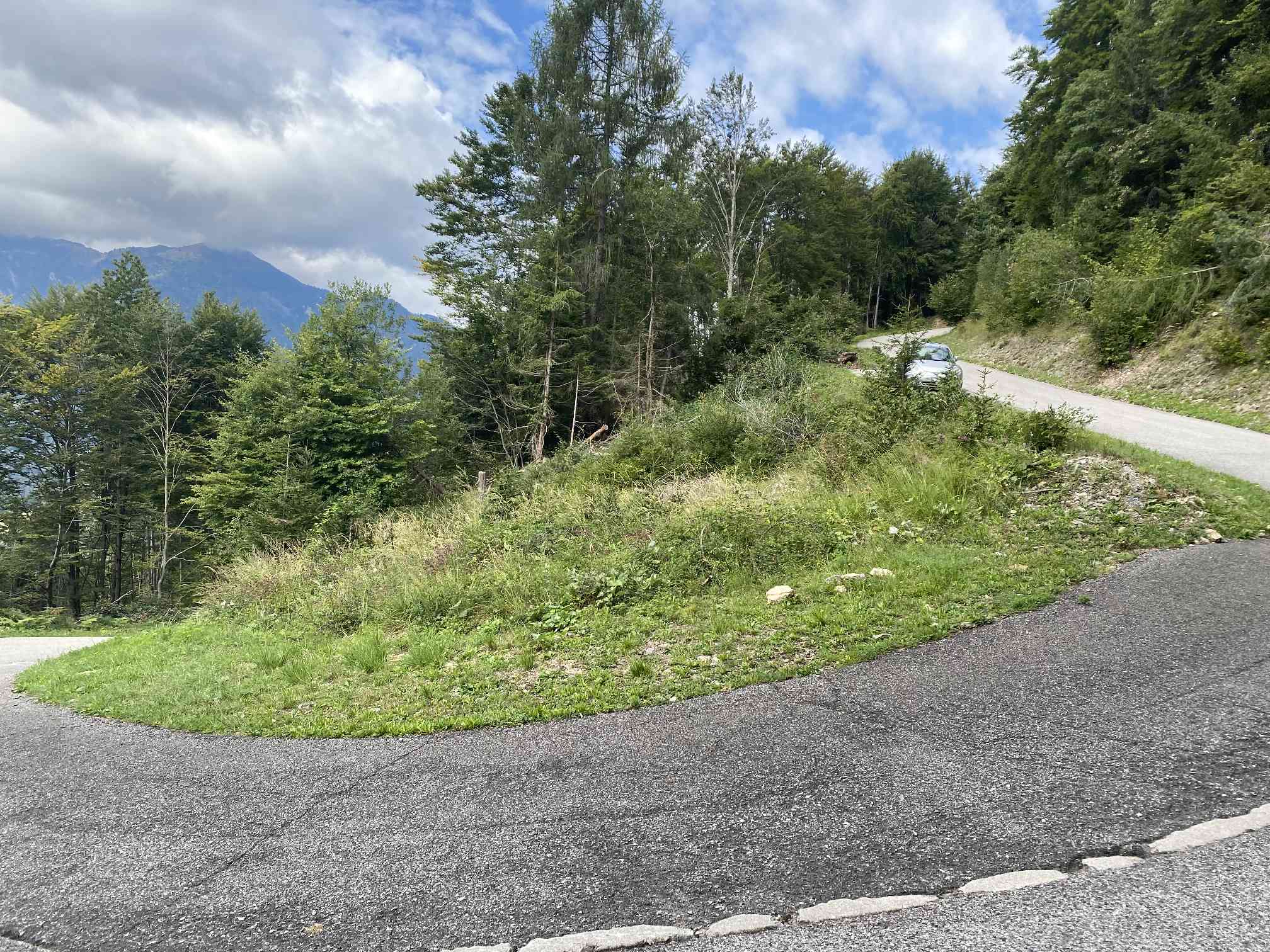 Several hairpin bends on the way up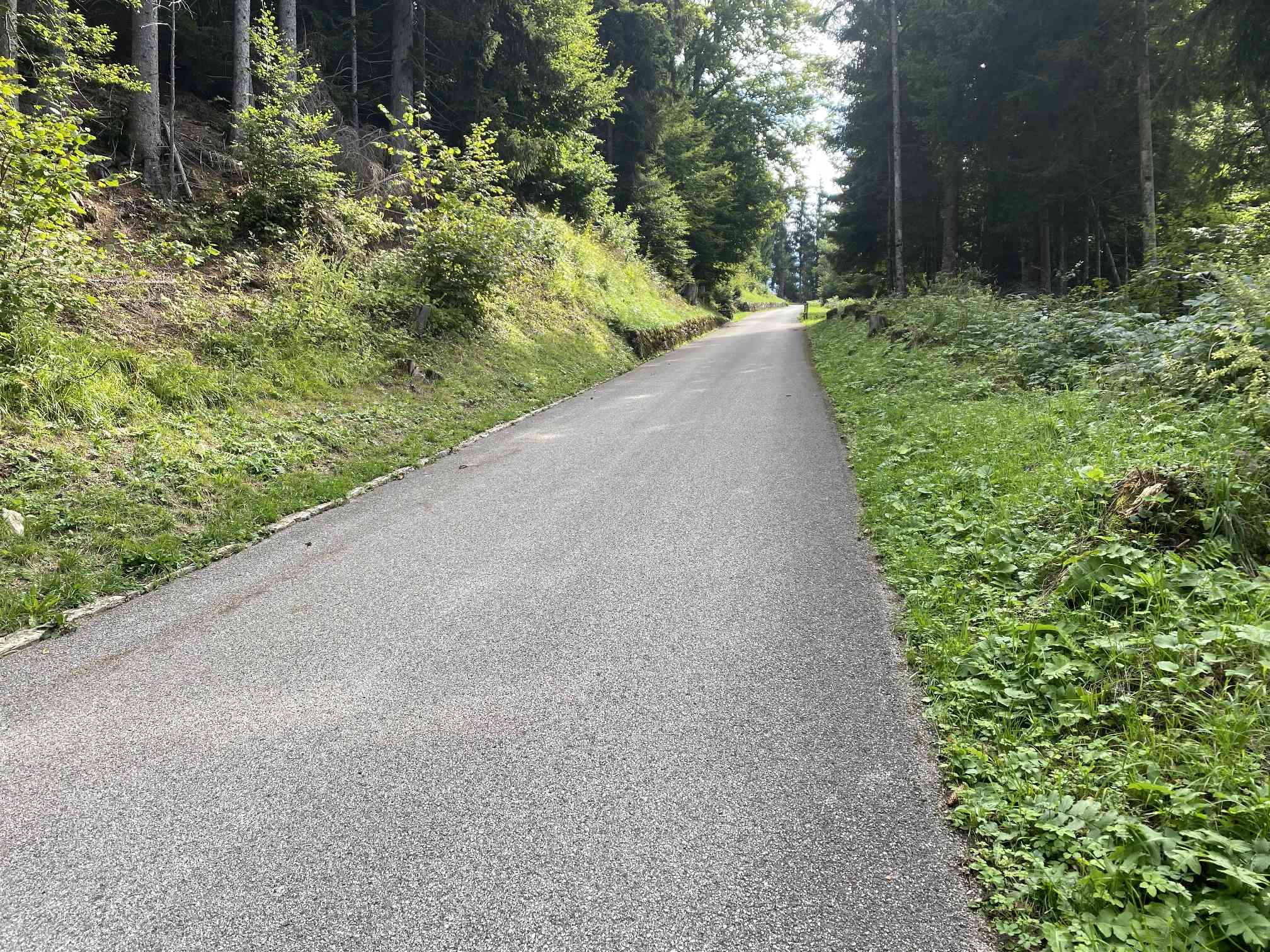 The road is clean and easy to ride - if it weren't so steep...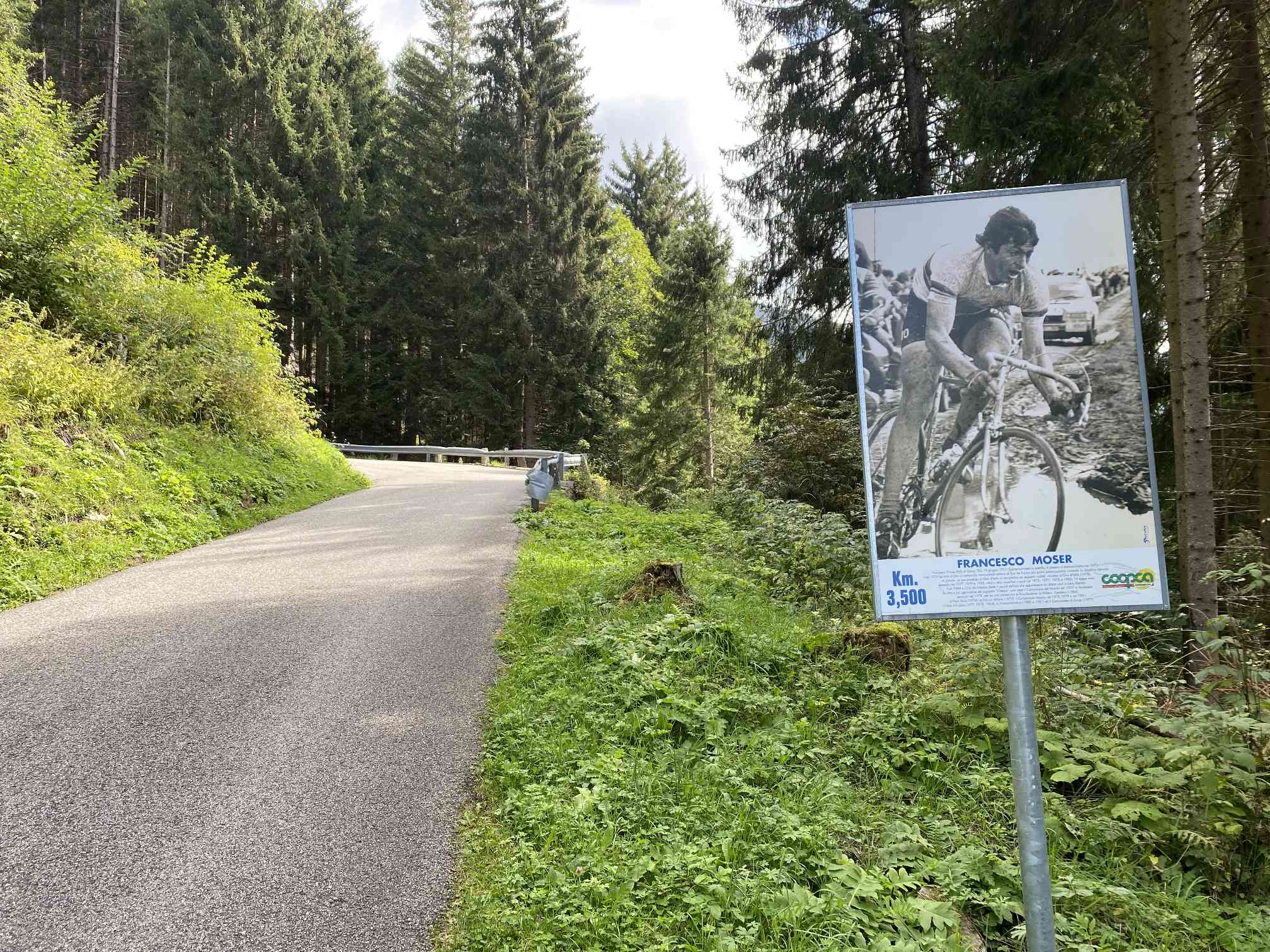 At each bend there is a kilometre marker and a portrait of a cycling legend from long ago.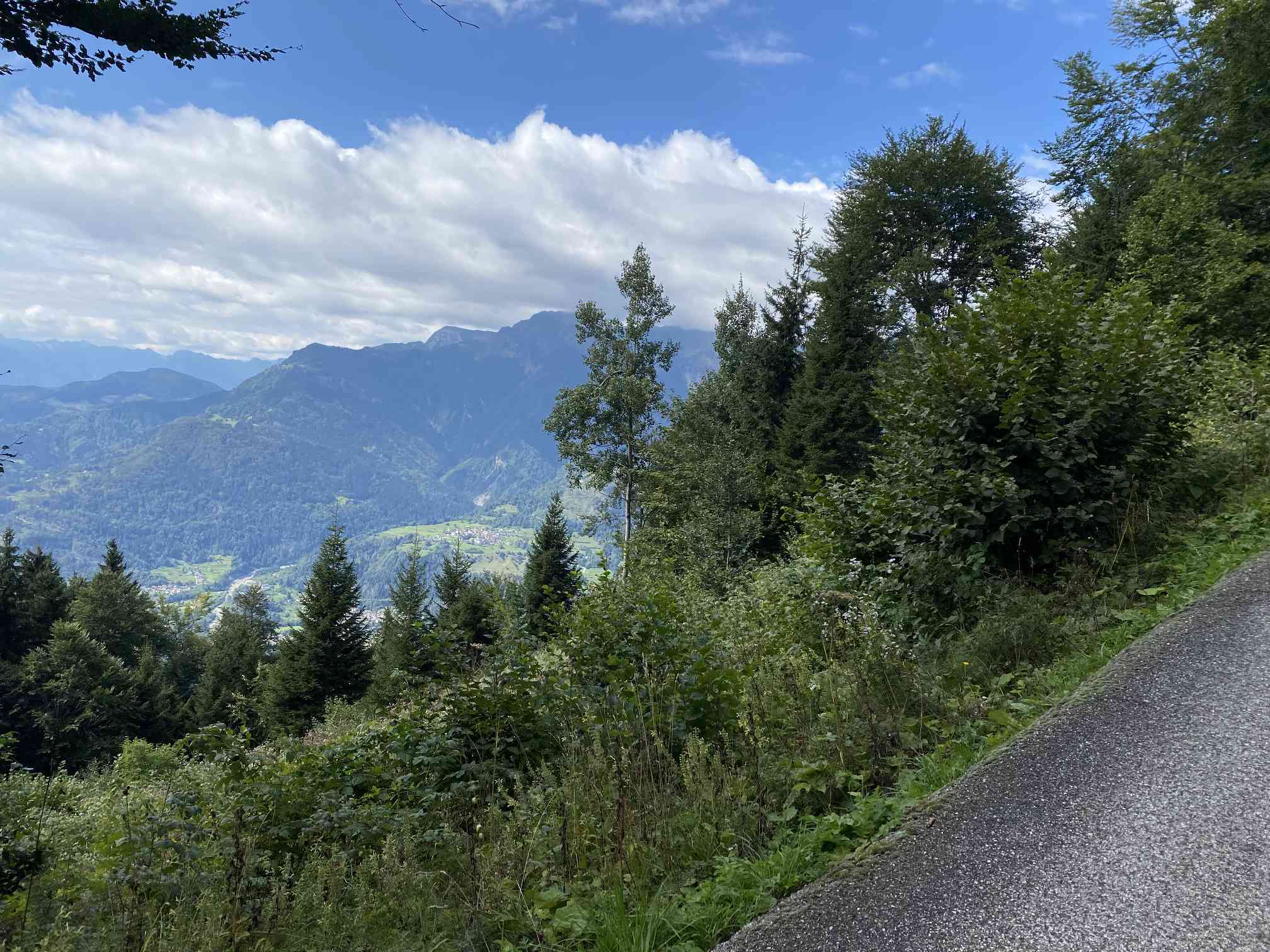 Actually, I only wanted to show the view into the valley. In fact, the asphalt on the right gives an impression of the gradient of the road.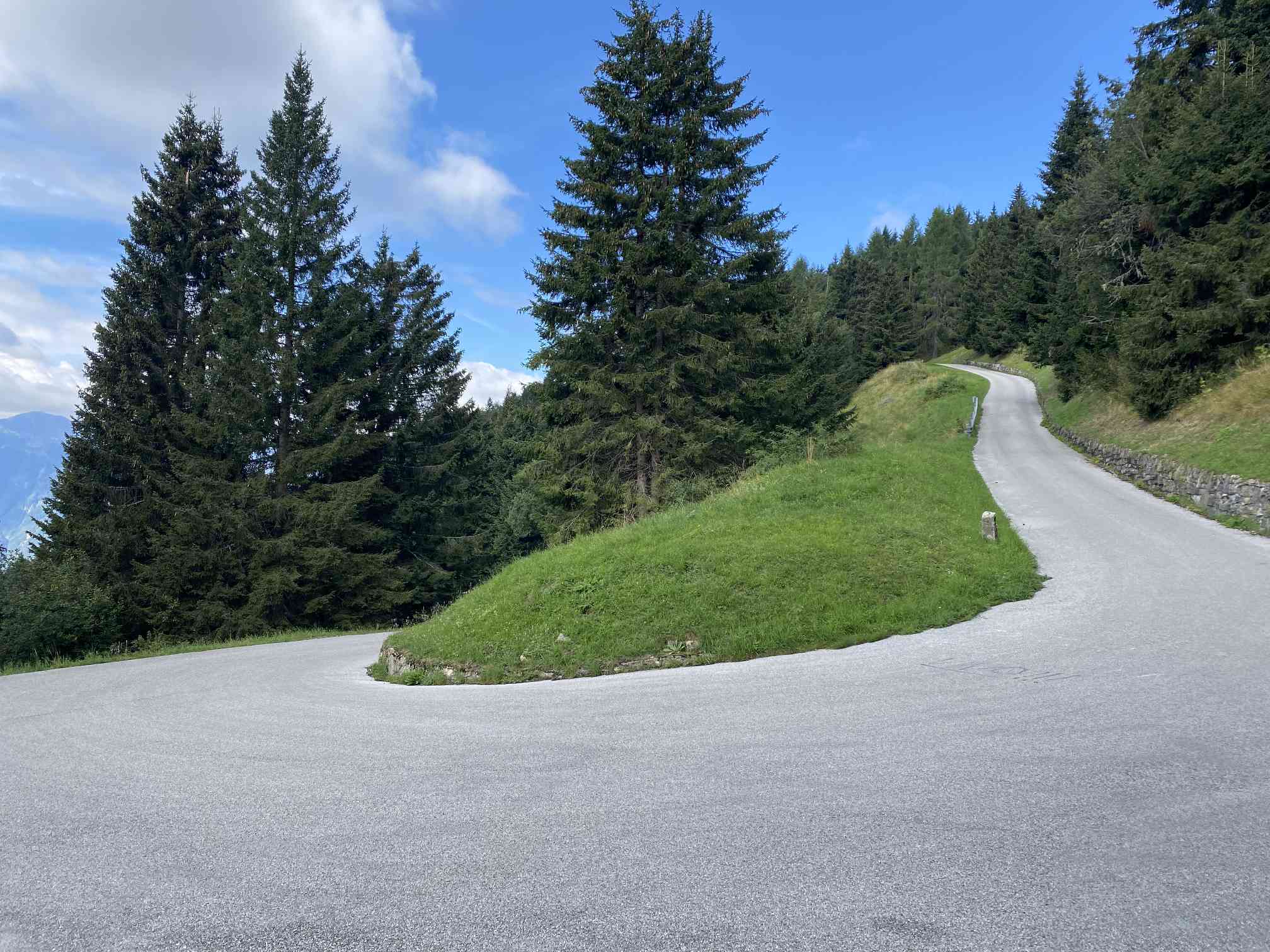 The hairpin bends swing wonderfully upwards.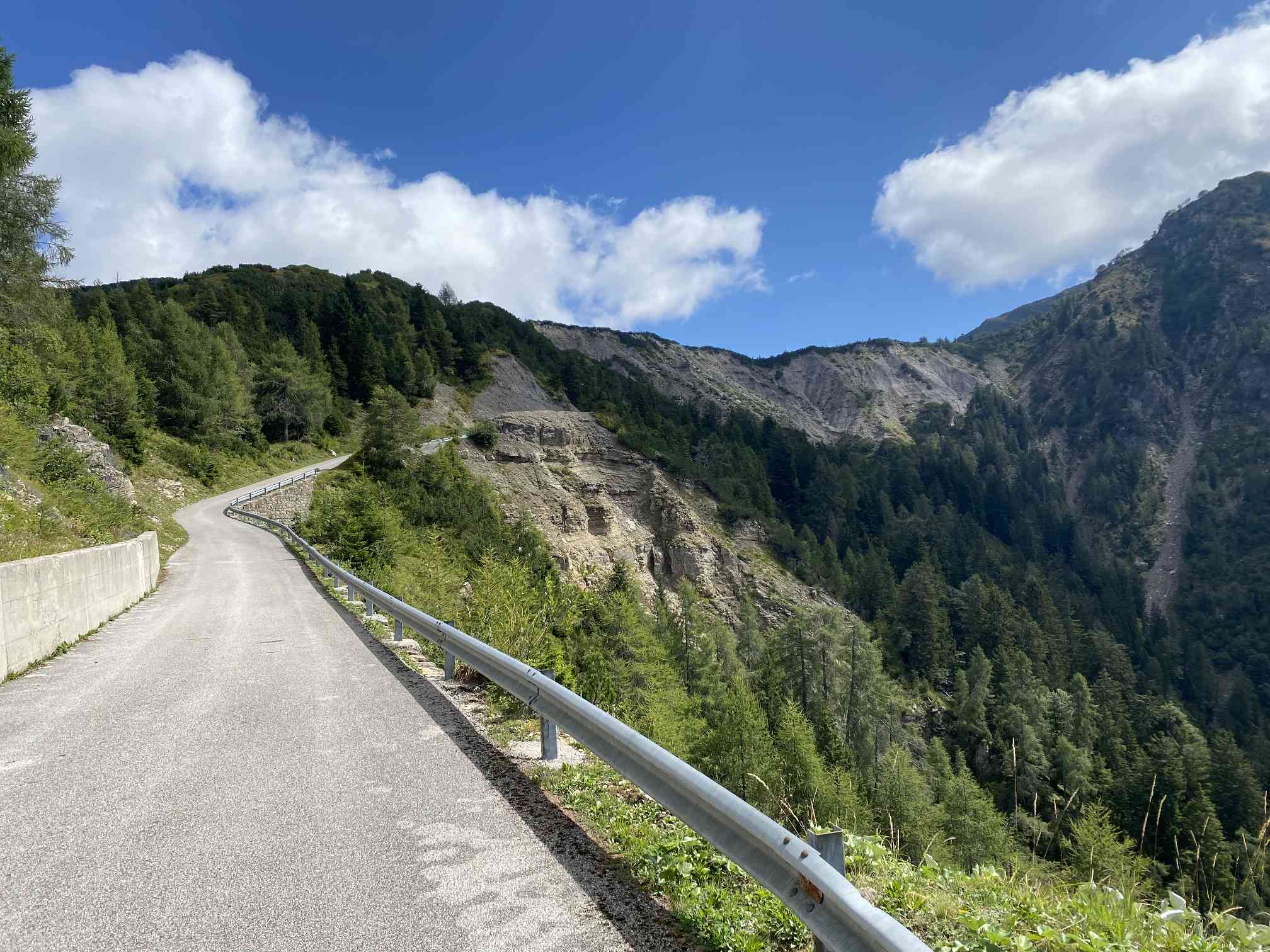 After about eight kilometres, the road flattens out briefly and the view becomes more interesting.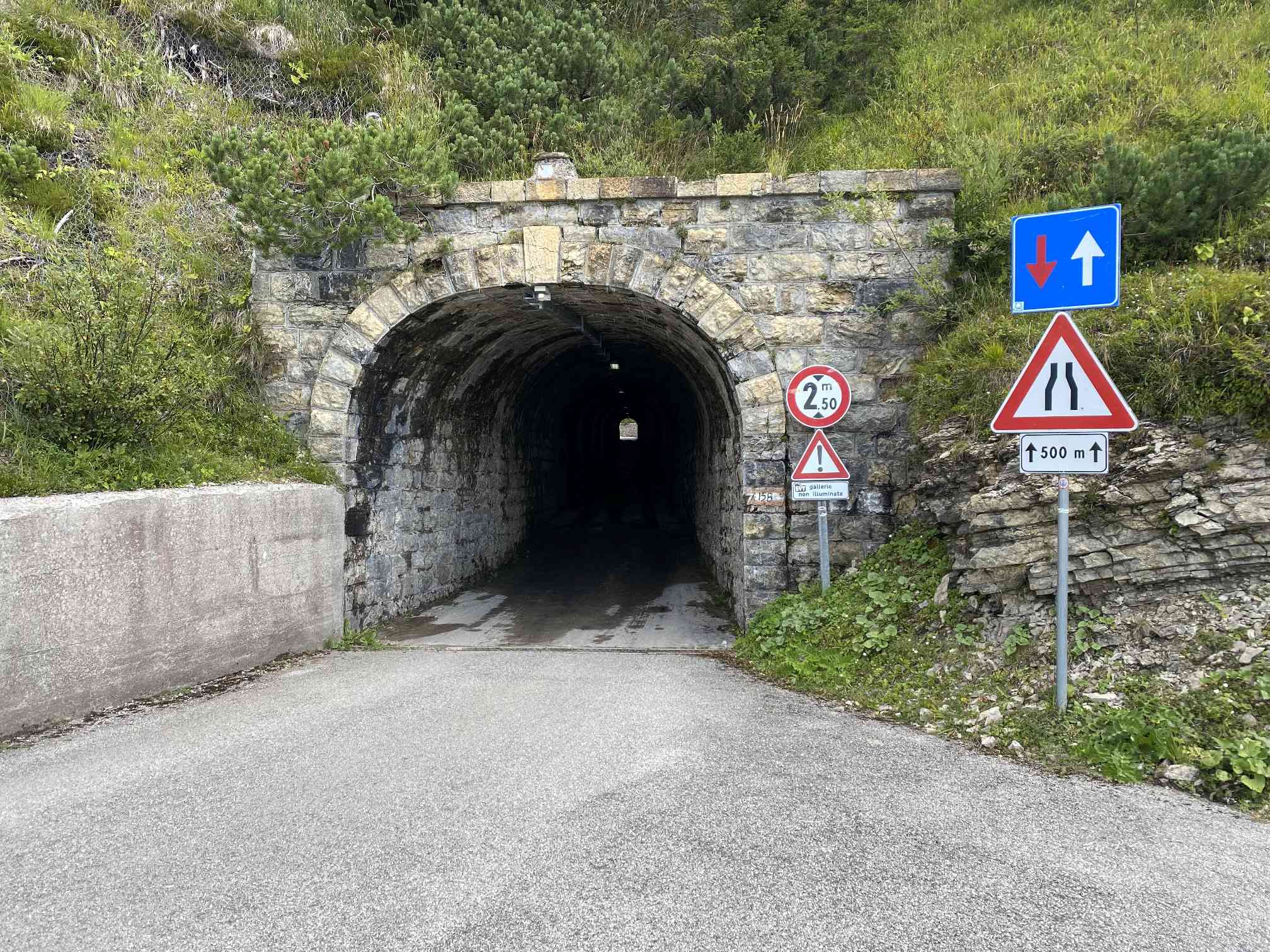 Three short tunnels follow in succession, all dimly lit, but you can see the end in each case. Single-lane tunnels are always unpleasant, it drips from the ceiling, the flooring is torn up. So: take off your sunglasses, put on your rear lights, wait for a gap and speed through.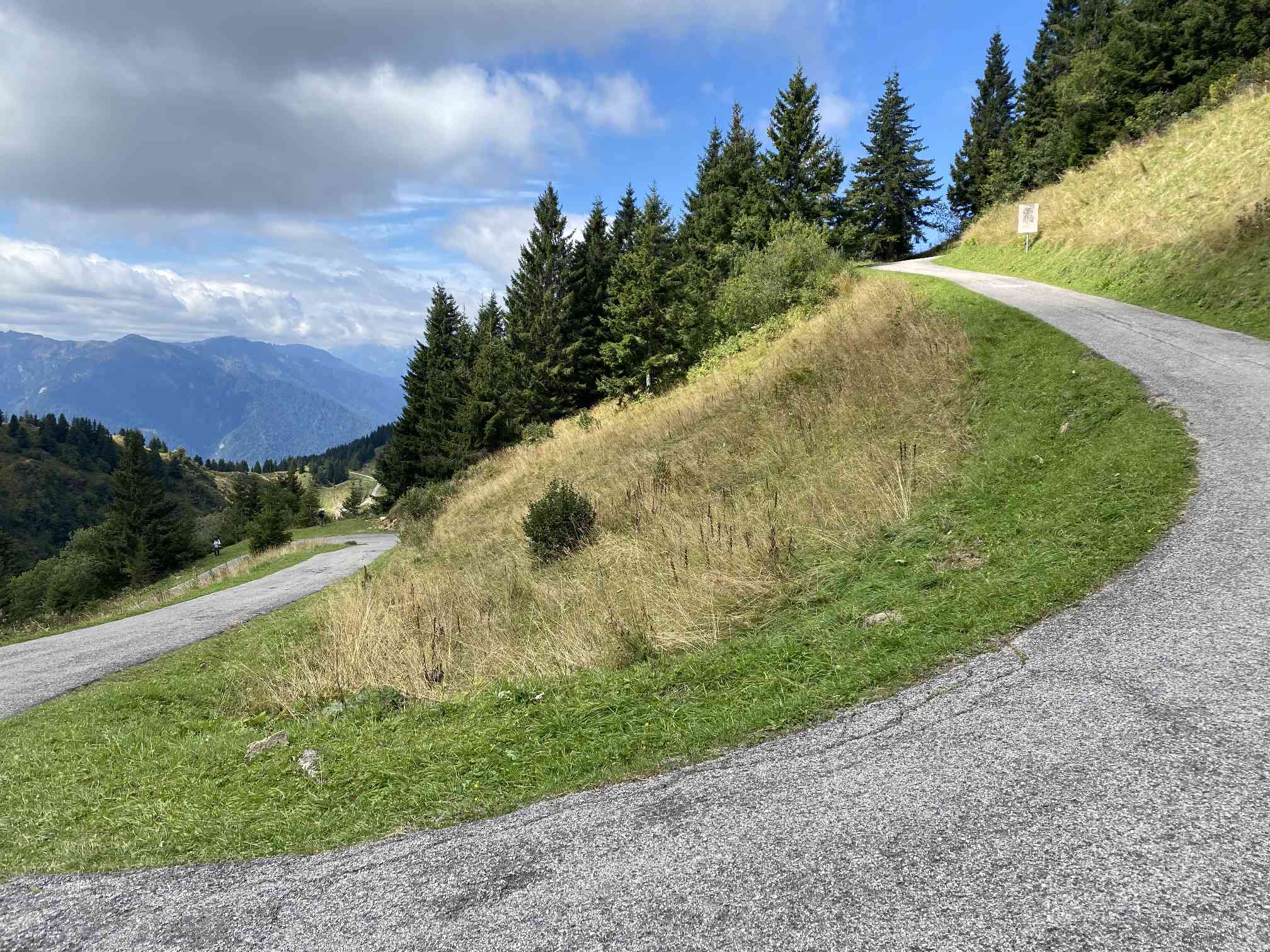 Behind, gather all your strength for the last steep bends.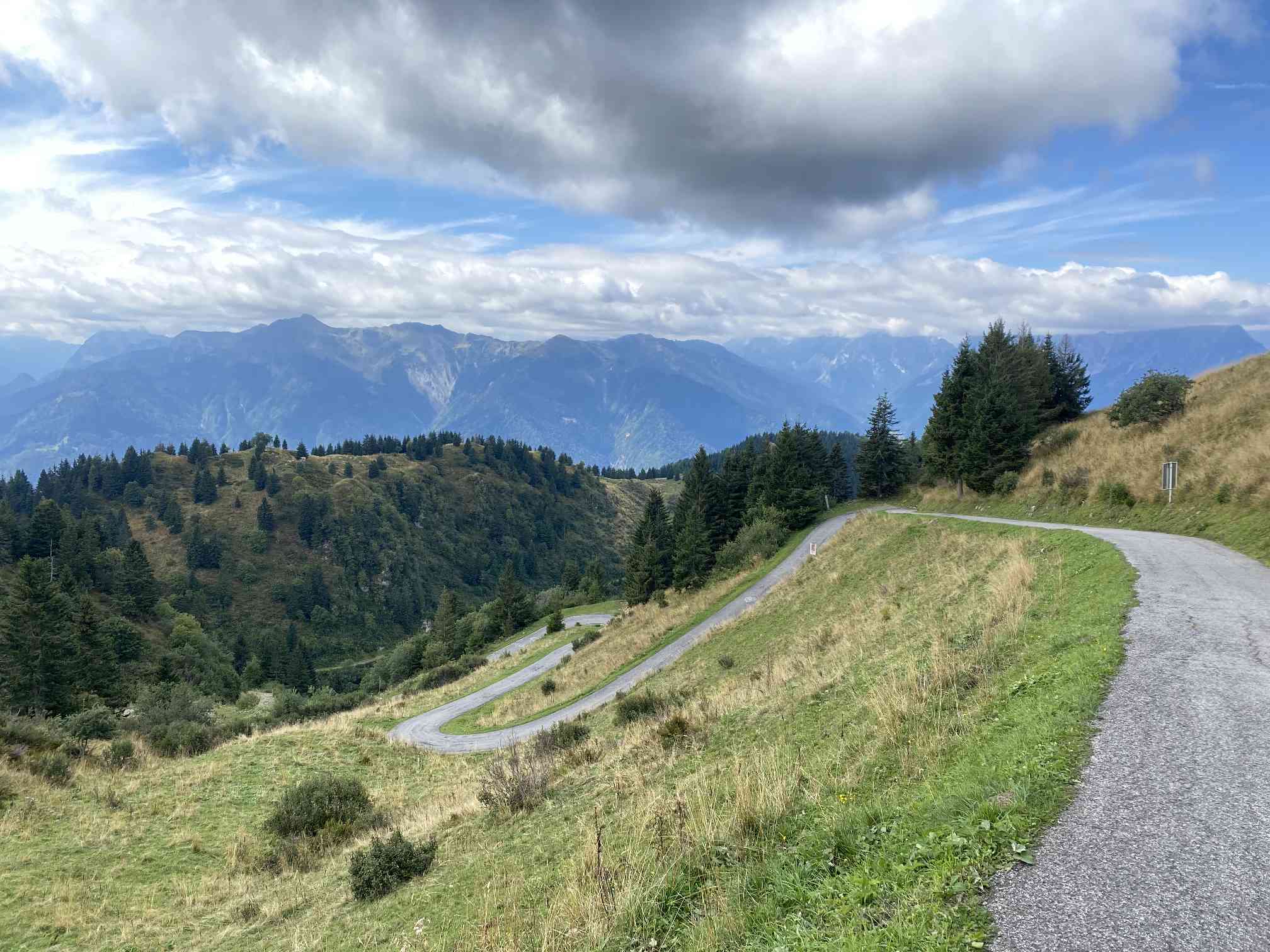 View back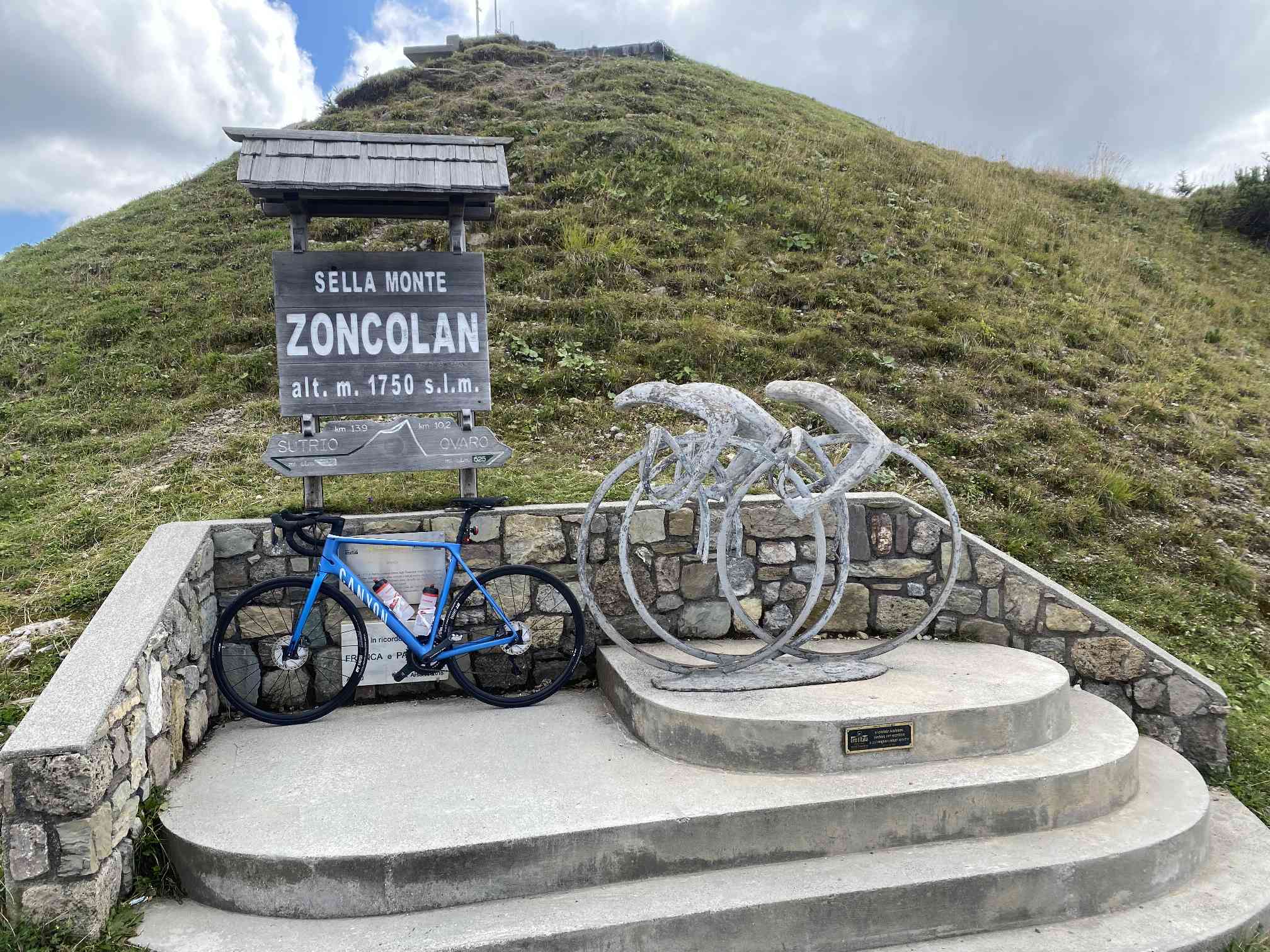 And then you've done it and conquered one of the most demanding ramps in the Alps.