Austrian Villach Alpine Road leads up to Villach's landmark mountain - the Dobratsch. The asphalted panorama road winds up to a parking slot at some 1,700m. If you want to climb Dobratsch summit (2,166m) you have to switch to a mountain bike.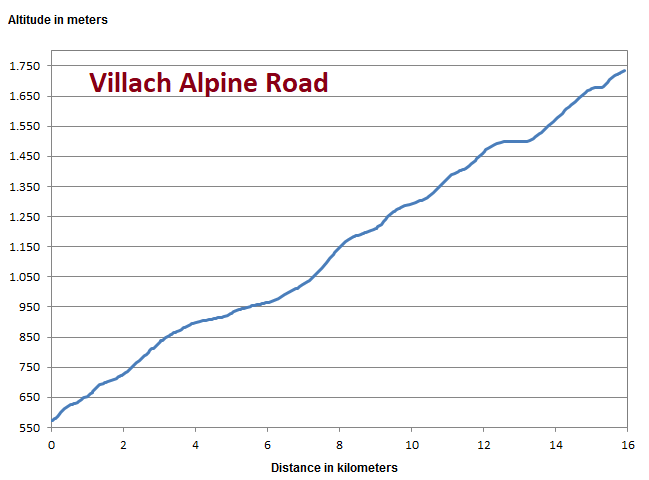 The climb has an average grade of more than 7% with more than 1,100 meters of altitude gain thus forming a Hors categorie ride.
Early morning fog mid October at the toll gate entrance
Anzeige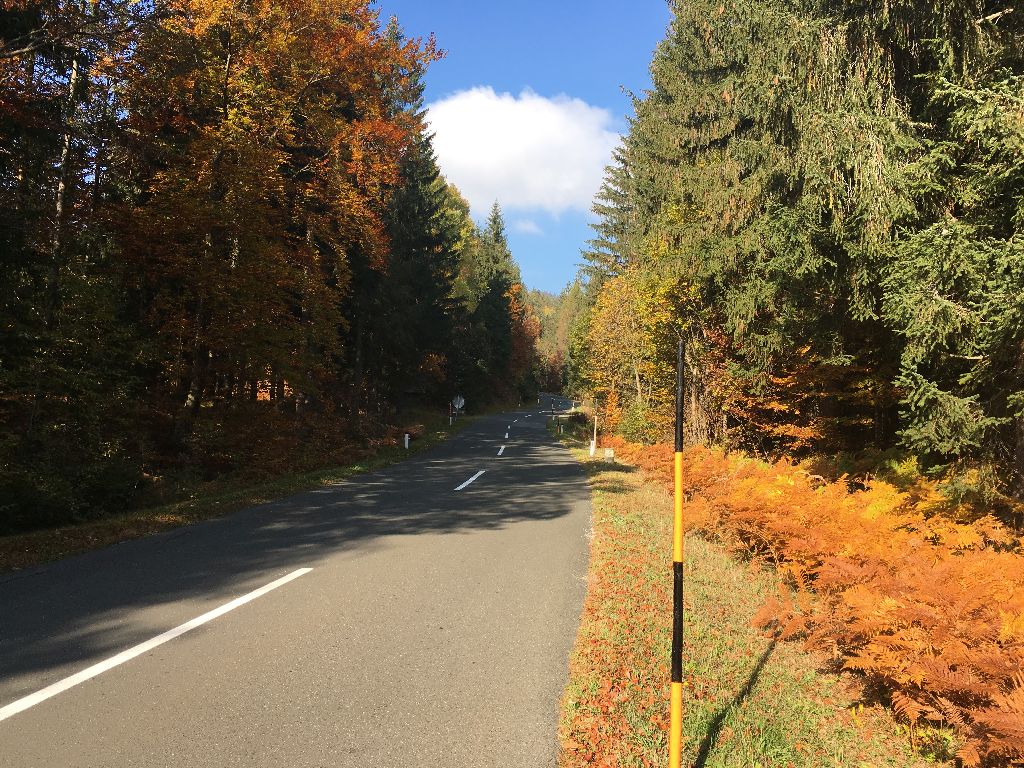 Beautiful ride through autumn coloured scenery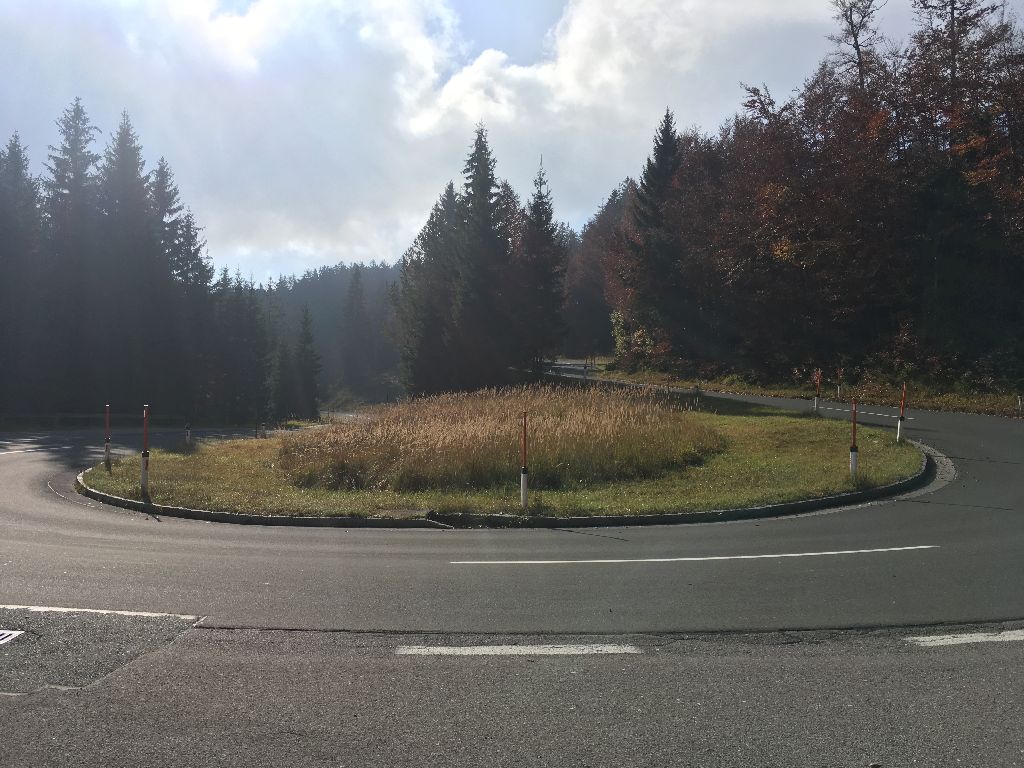 Only few flat curves, most parts go steep and straight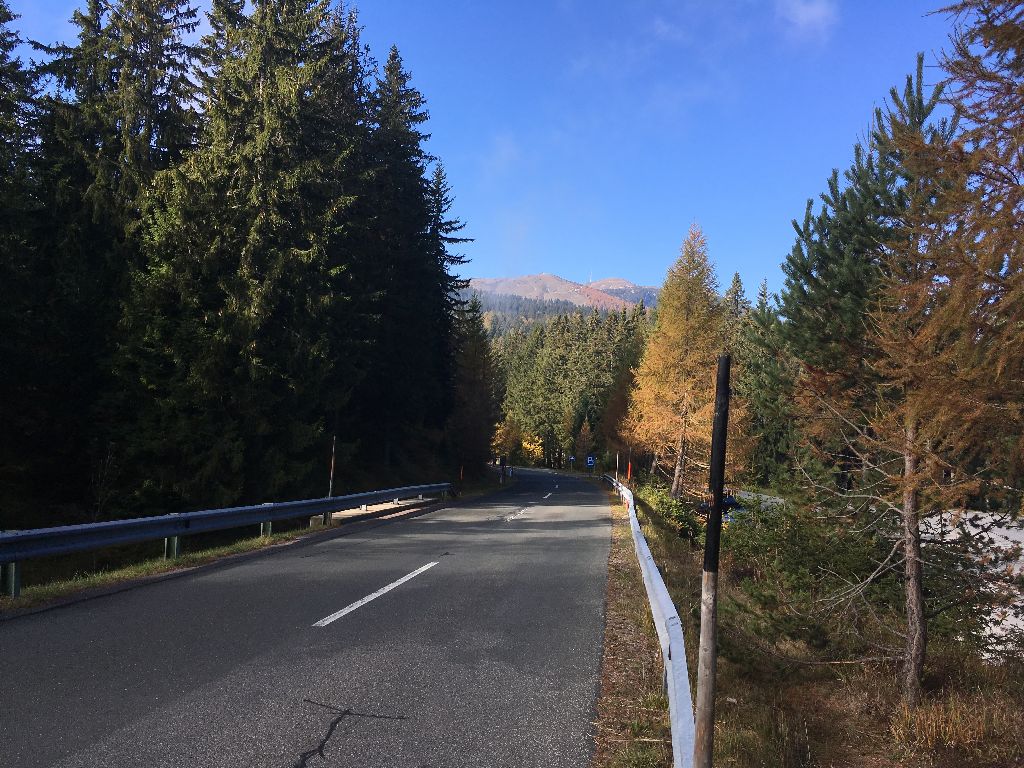 Rare view to the top. However, most parts of the climb do not provide any views - but only trees alongside the road.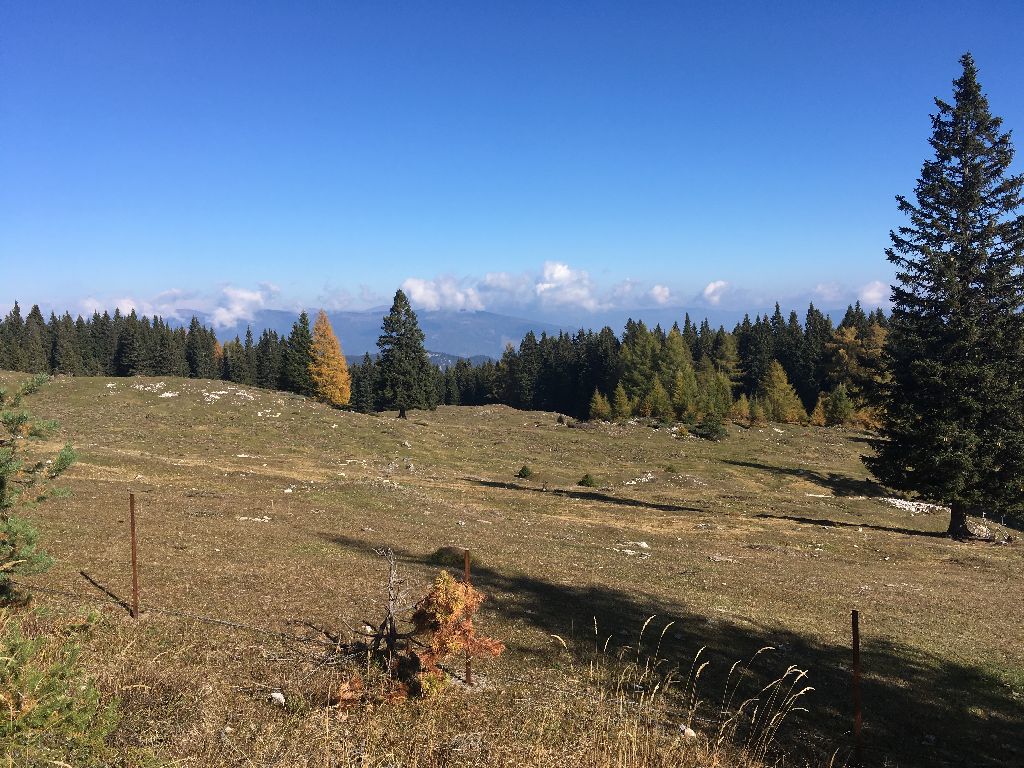 Just above timberline you have almost reached the end of the road.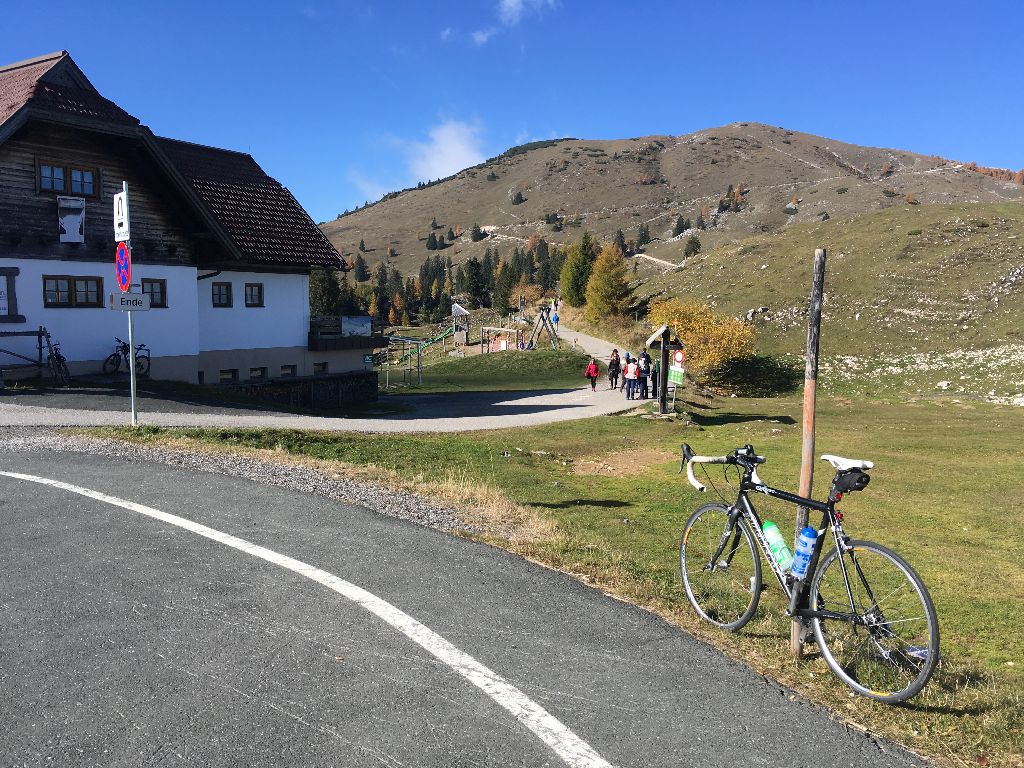 Final parking slot "Rosstratte" at an elevation of 1,732m. In the back there is a hiking path towards Dobratsch summit.
View to the Julian Alps in Slovenia: In the very right situated is Mangart mountain also being a nice destination for road cyclists.