Osterfelderkopf is situated at northern side of the Alpsitze mountain at Garmisch-Partenkirchen. Osterfelderkopf may be the highest cyclable spot in Germany - at least it is one of the most scenery mountain bike climbs in Germany. A very steep gravel road leads up to the Hochalm at some 1,700m. A narrow and very demanding hiking path follows and winds up to AlpspiX viewing platform. Only well trained cyclist may reach the top continuously riding. Others rather have to push their bikes (me too).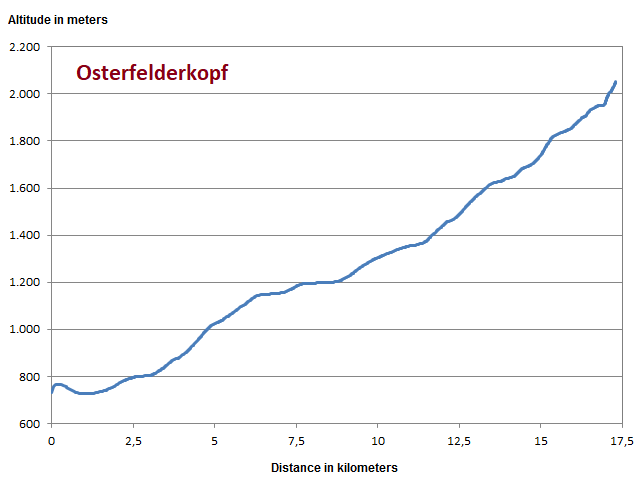 The profile reports the steepest part right behind Hochalm at an elevation of 1,700m.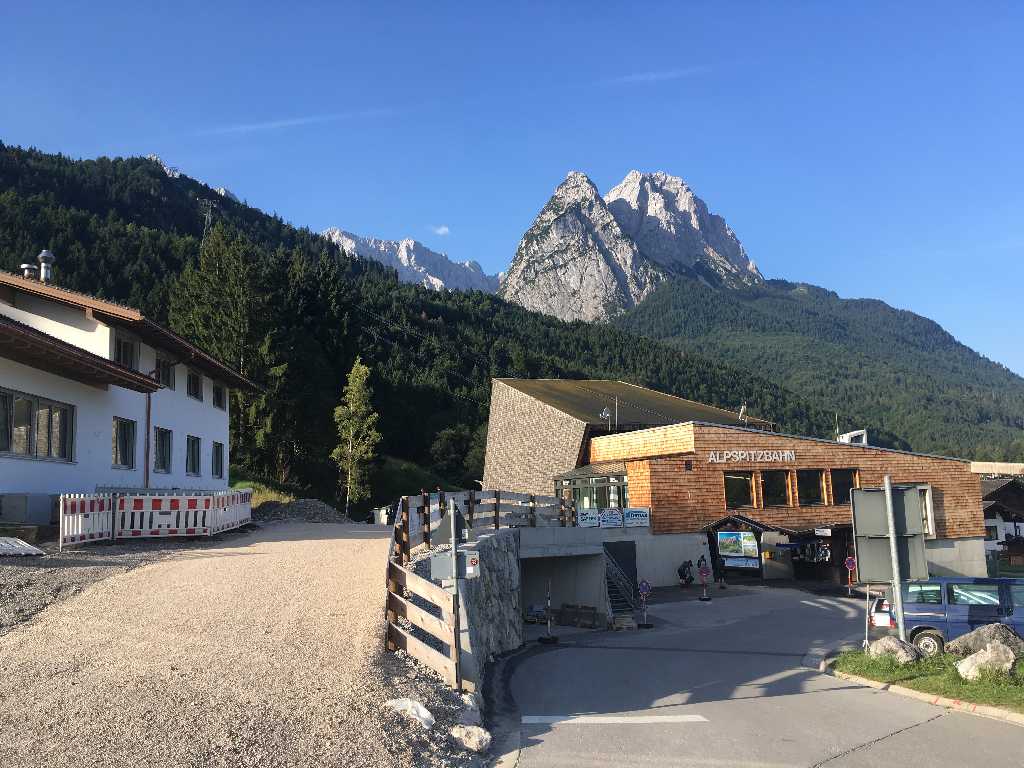 Depart at the valley station of Kreuzeck- and Alpspitz cableway. The entrance to the climb is located nearby the parking area in direction to Rießersee.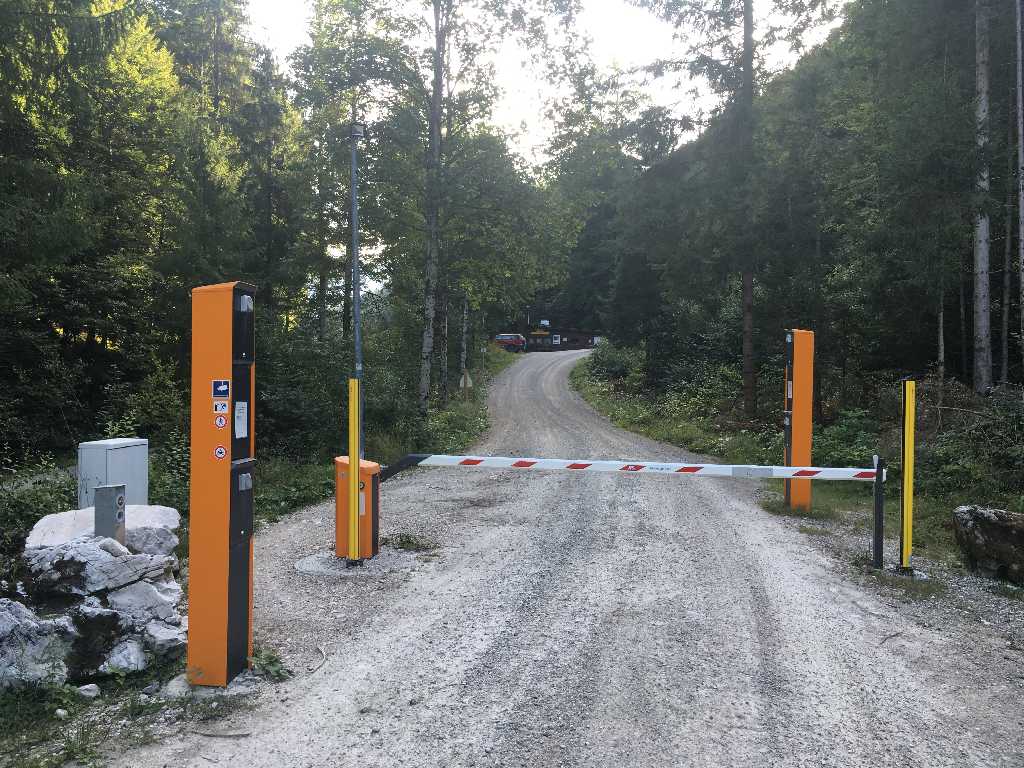 The roadway has been renewed recently and is now permitted to cyclists.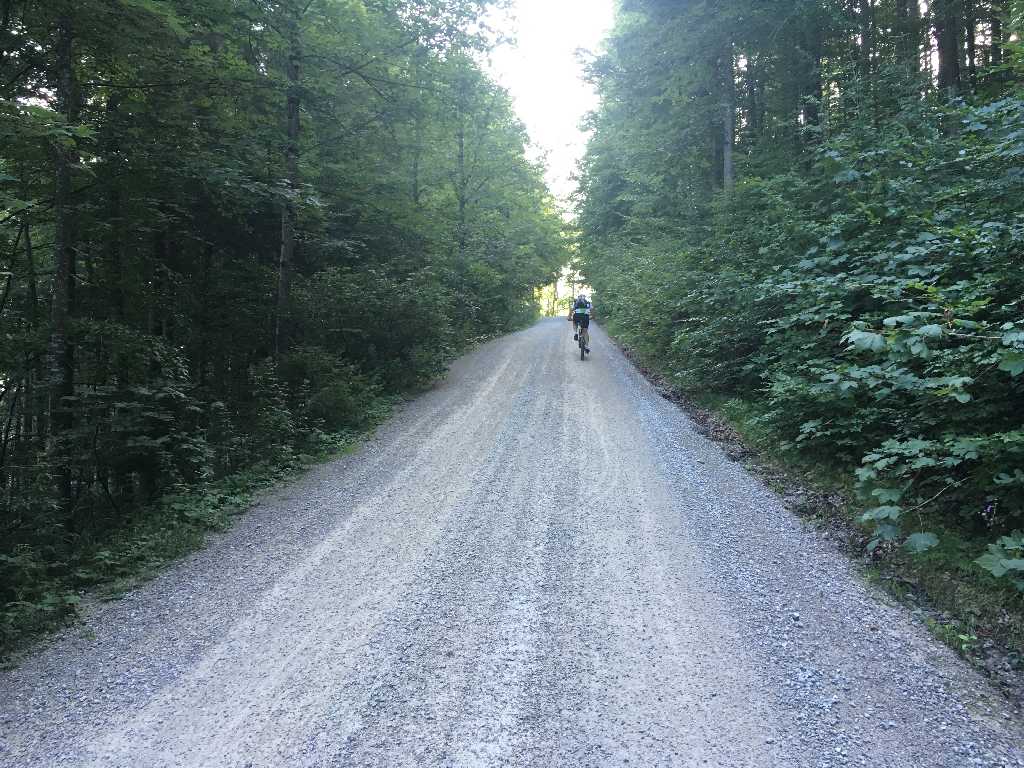 It becomes very steep on this gravel road.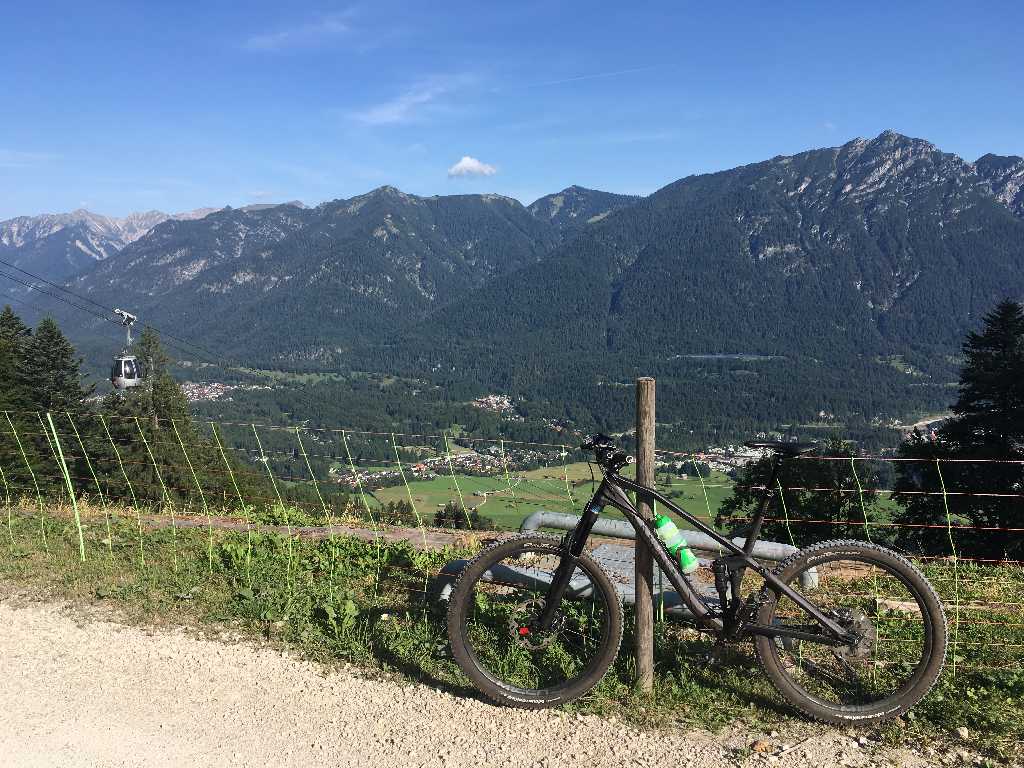 View down to Grainau and Garmisch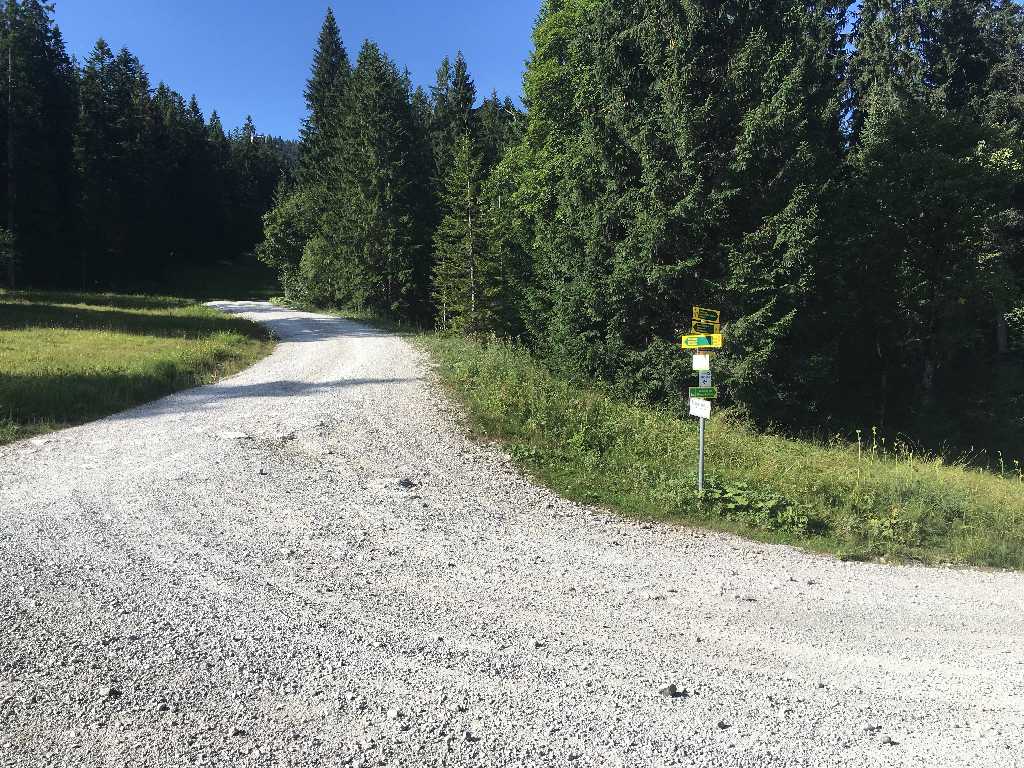 At Tröglilift (1,360m) you have to divert at this spot...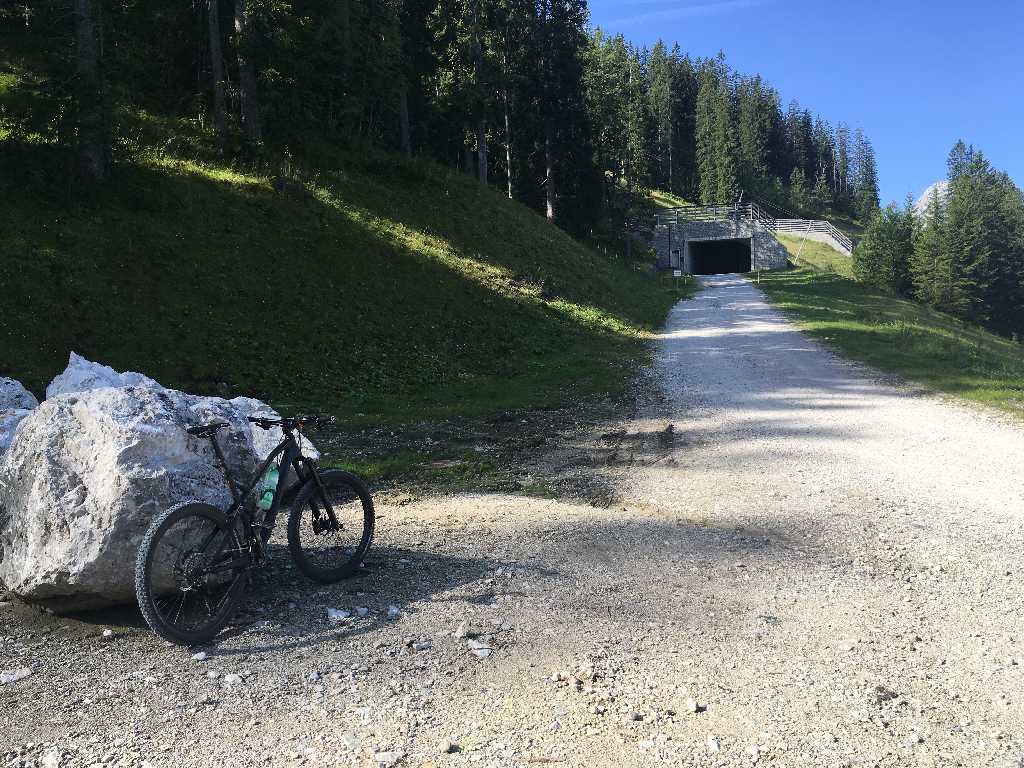 ...through a short ski tunnel...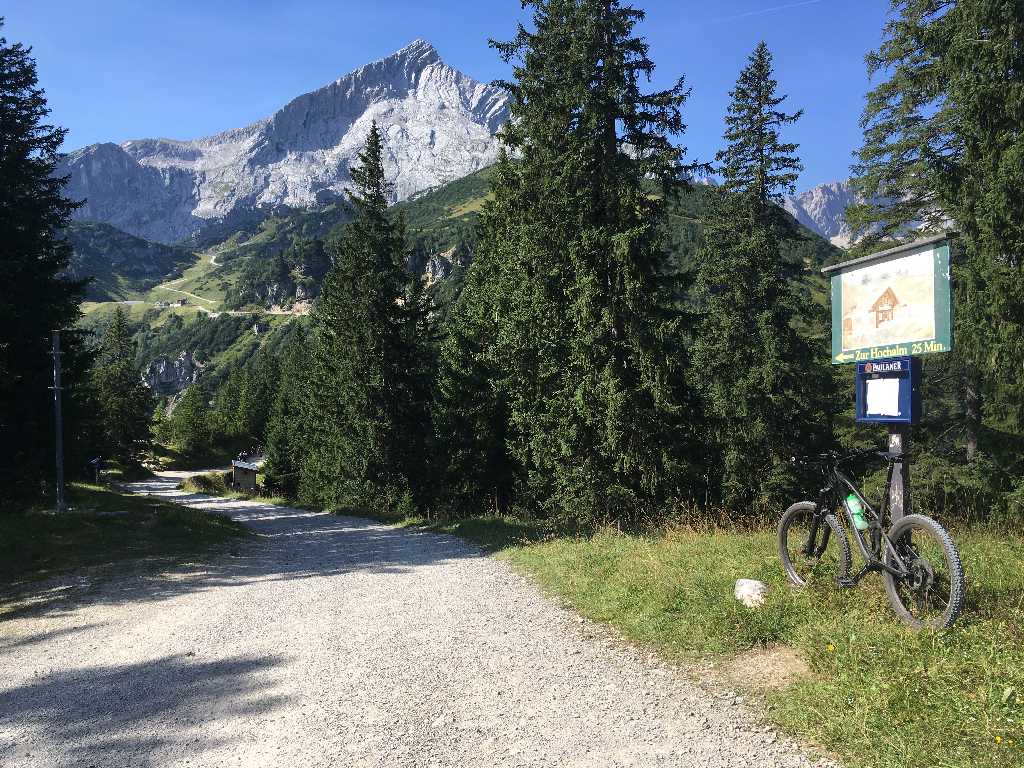 ...and at Kreuzeck cableway mountain station you can see both the Alpsitze and the Hochalm in the very left back.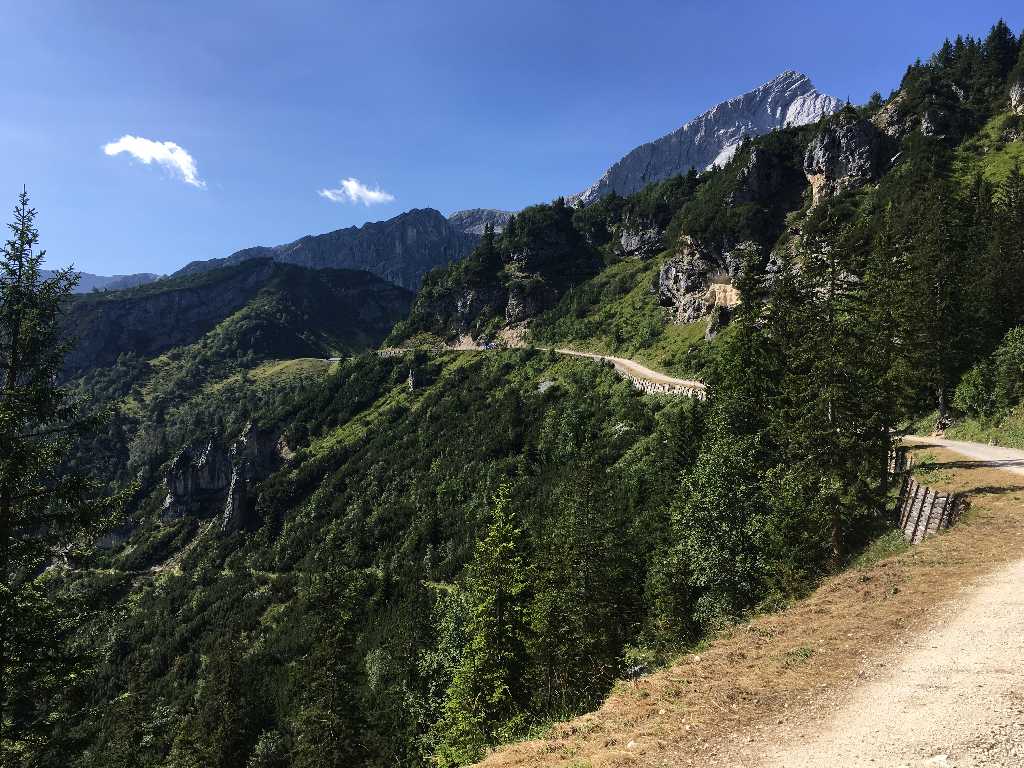 The way proceeds to Hochalm at 1,700m.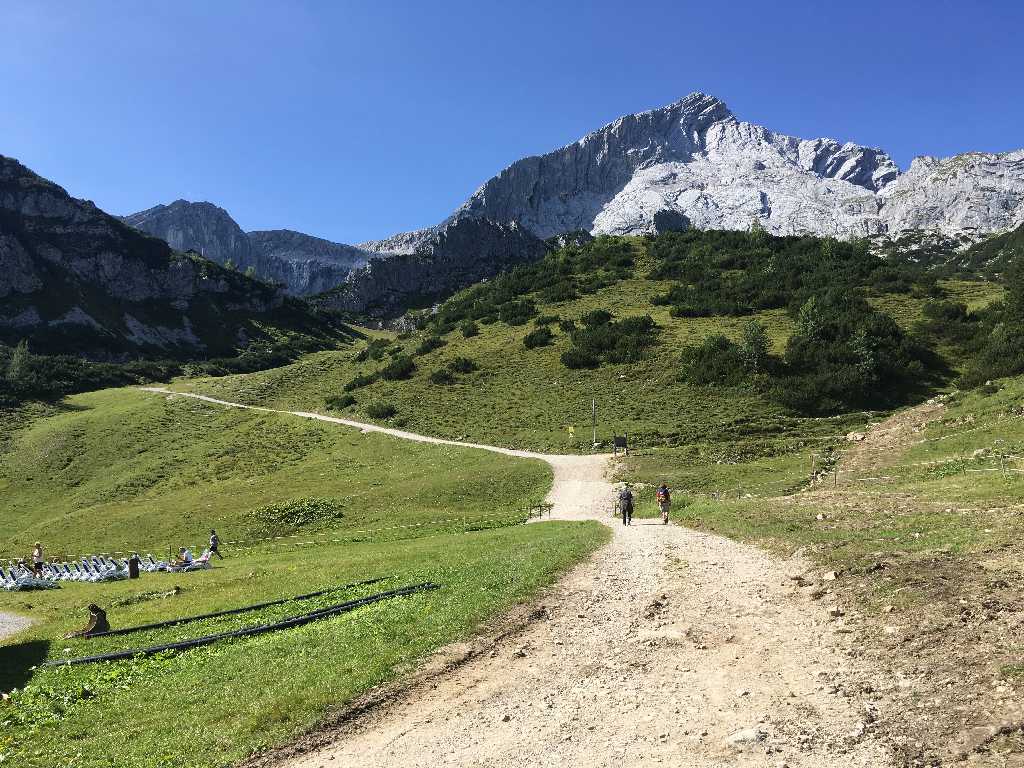 Nice scenery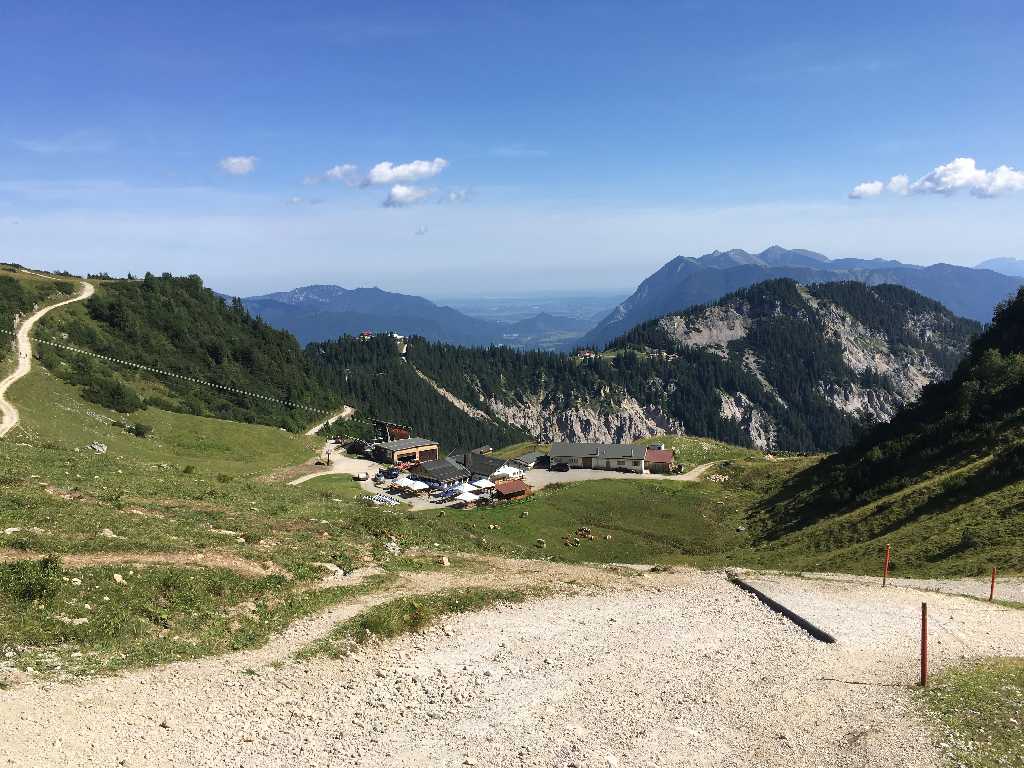 Very steep on a narrow hiking path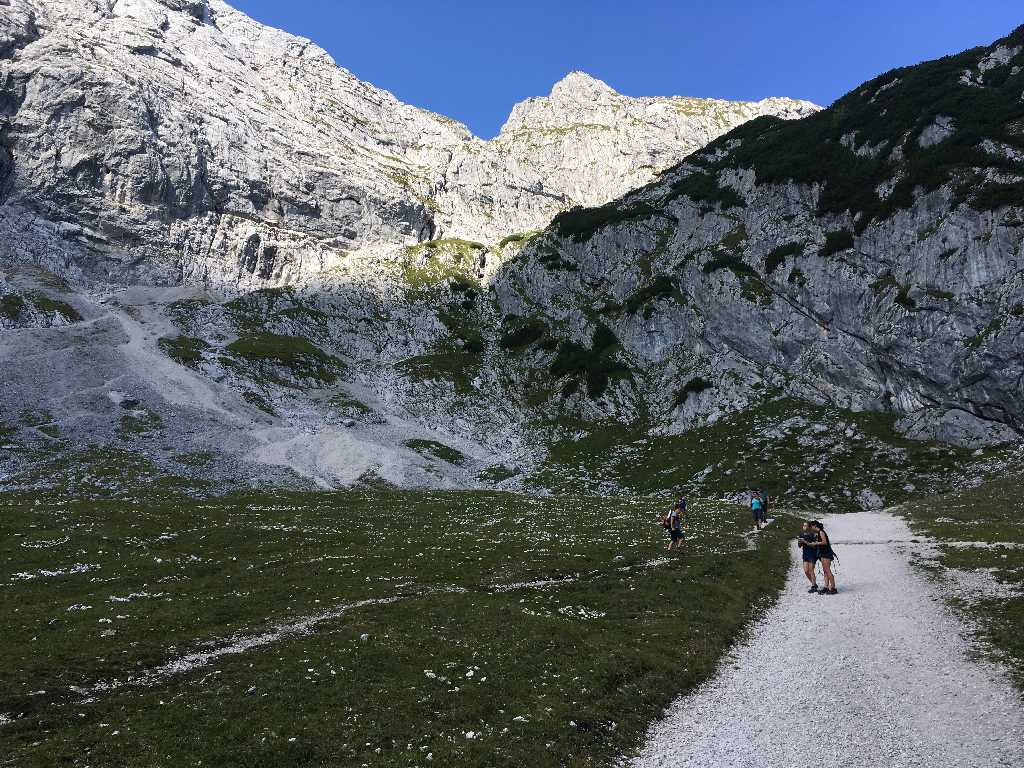 The way winds through a mountain cirque...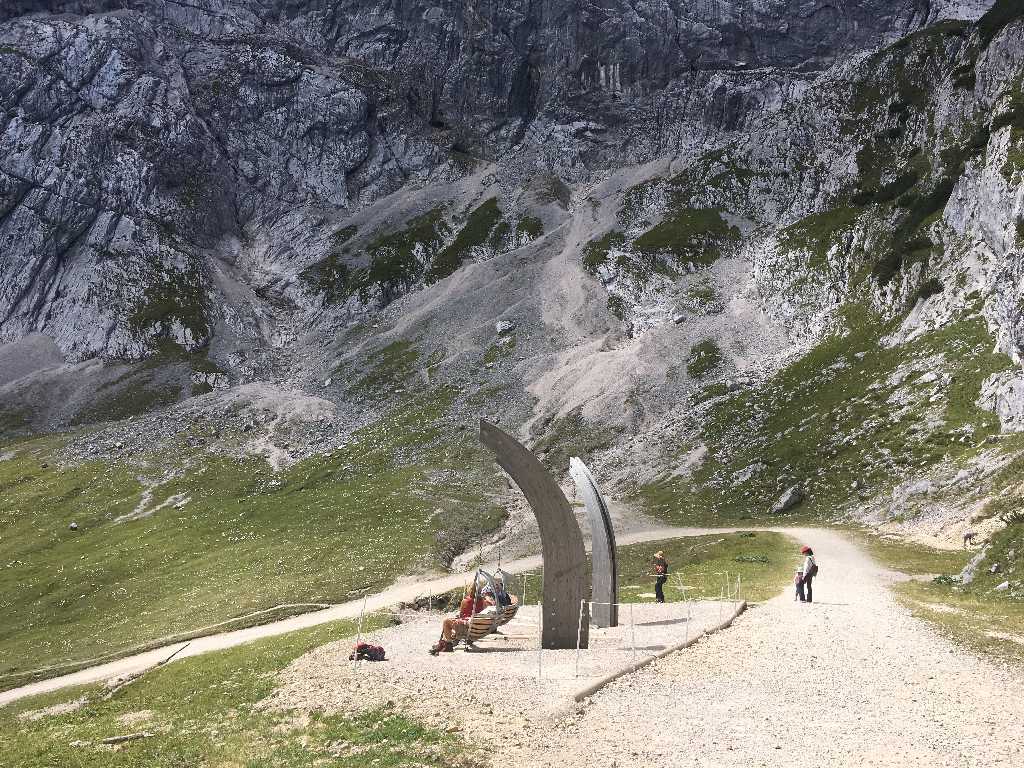 ...and leads up to a tight rocky breakthrough...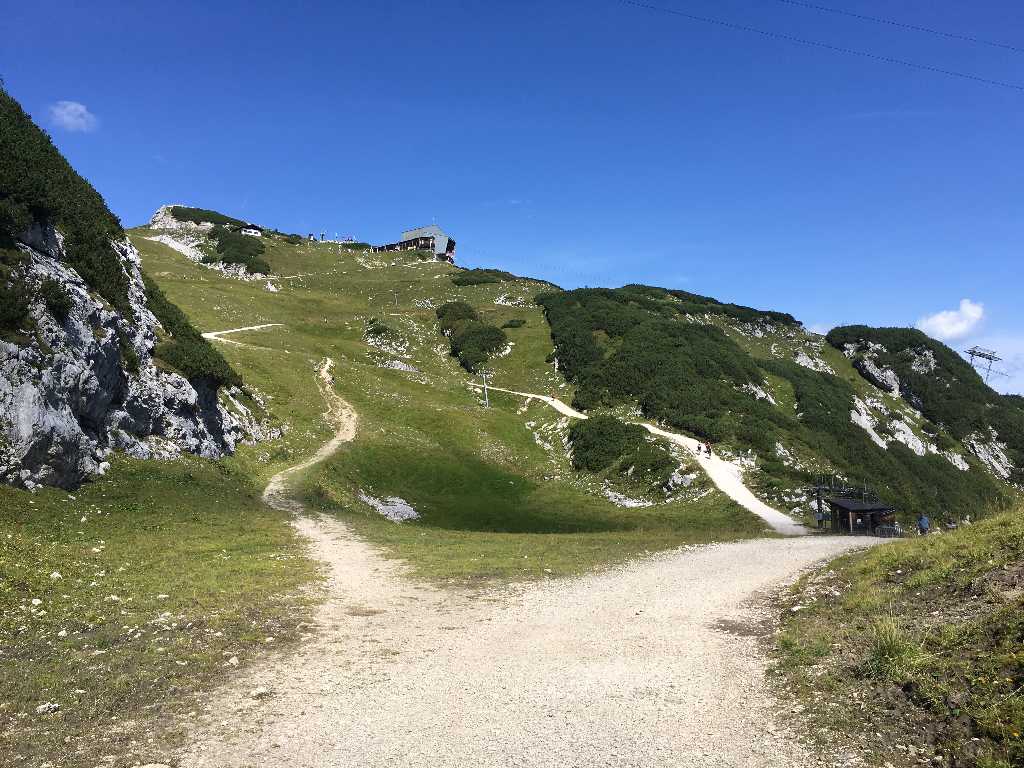 ...with this amazing view up to Osterfelderkopf with its steep final slopes to Alspitz cableway mountain station.
View down and back onto finals slopes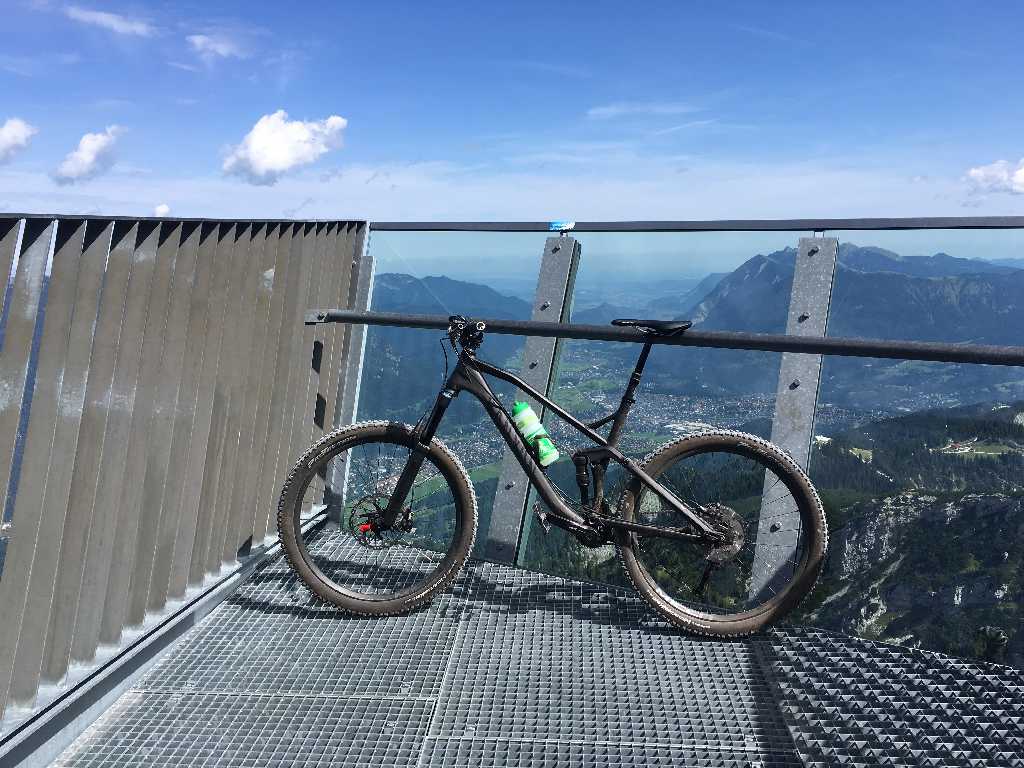 The AlpspiX viewing platform on Osterfelderkopf has a transparent grid floor and provides for a 1,000m view down into the abyss - not for the faint-hearted.