Roßfeld-Höhenringstraße 1,540m
Roßfeld-Höhenringstraße in South-Eastern Bavaria is considered Germany's highest mountain road and even beats at its peak at an altitude of 1,540m the highest German passroad, the Riedbergpass nearby Oberstdorf. Panorama-road starts and terminates in Berchtesgaden and provides more than 1,000m of altitude difference on its circuit. The rider should choose Western ramp via Unterau and Oberau to enjoy afterwards 24% grade free fall on the descent. At Obersalzberg a short visit to the museum or a bus ride up to even higher situated Eagle's Nest is recommended (unfortunately, road is closed for road cyclists, but there is a hidden alternative runway for mountain bikers). However, the asphalted runway up to Alpe Schlappold at Fellhorn Mountain in Oberstdorf even leads to an elevation of some 1,740m and is said to be Germany's highest paved road.
Start: Berchtesgaden 573m
Altitude difference: 1,008m
Distance to summit: 15km
May 2008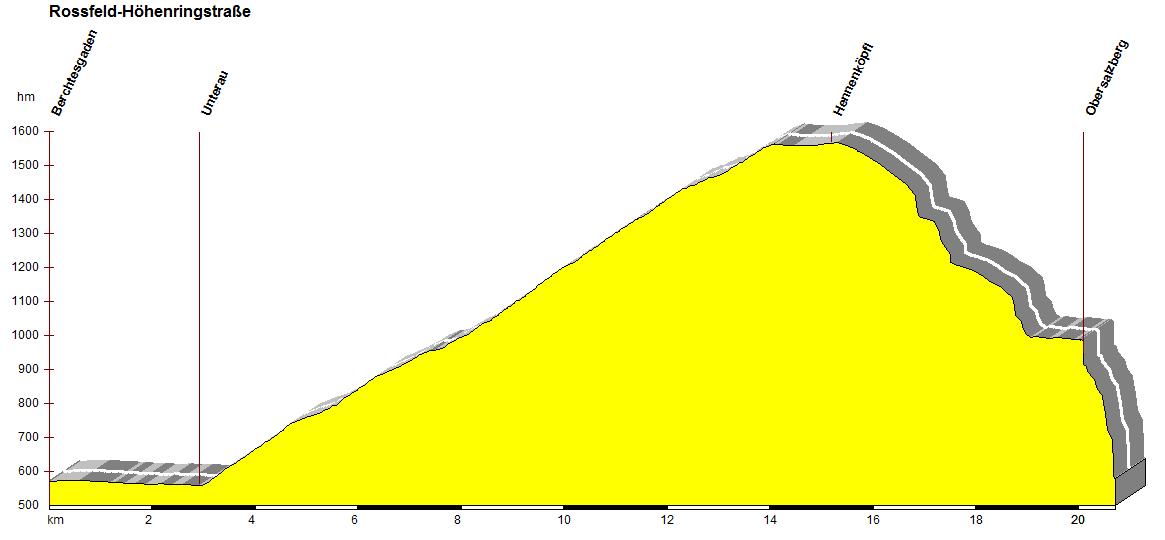 Free fall at the end of the route...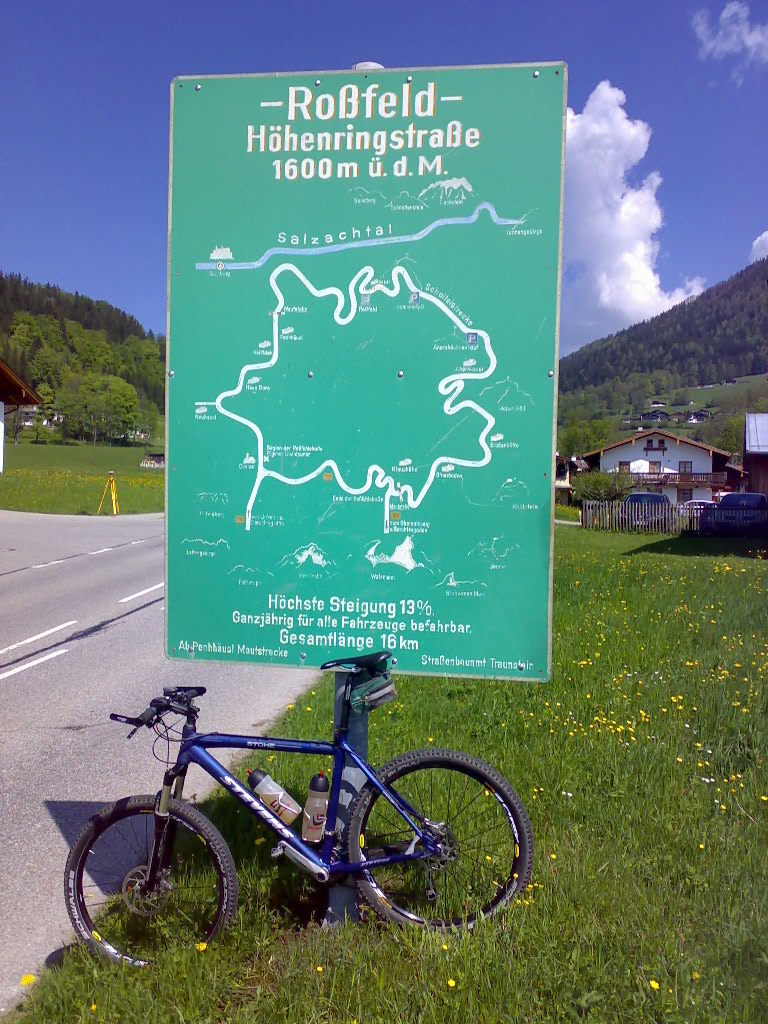 At first the ramp leads steeply uphill from Unterau to Oberau. There you can find this description of the circuit.
Typical Bavarian idyll alongside the road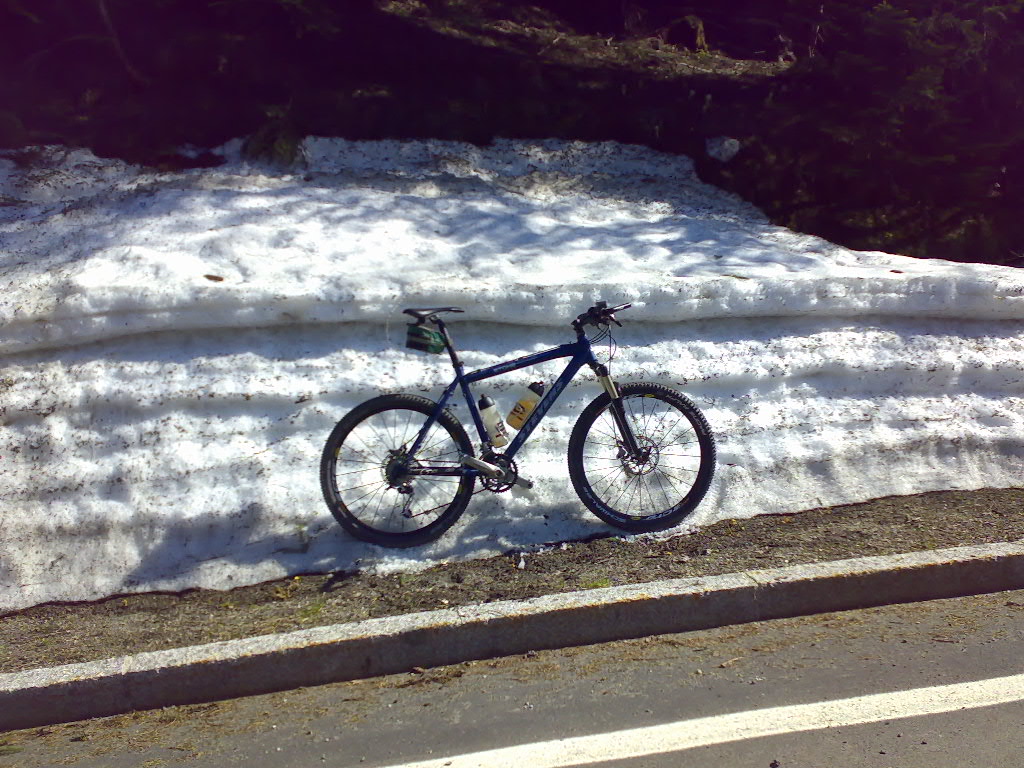 Mid of May last snow at approx. 1,500m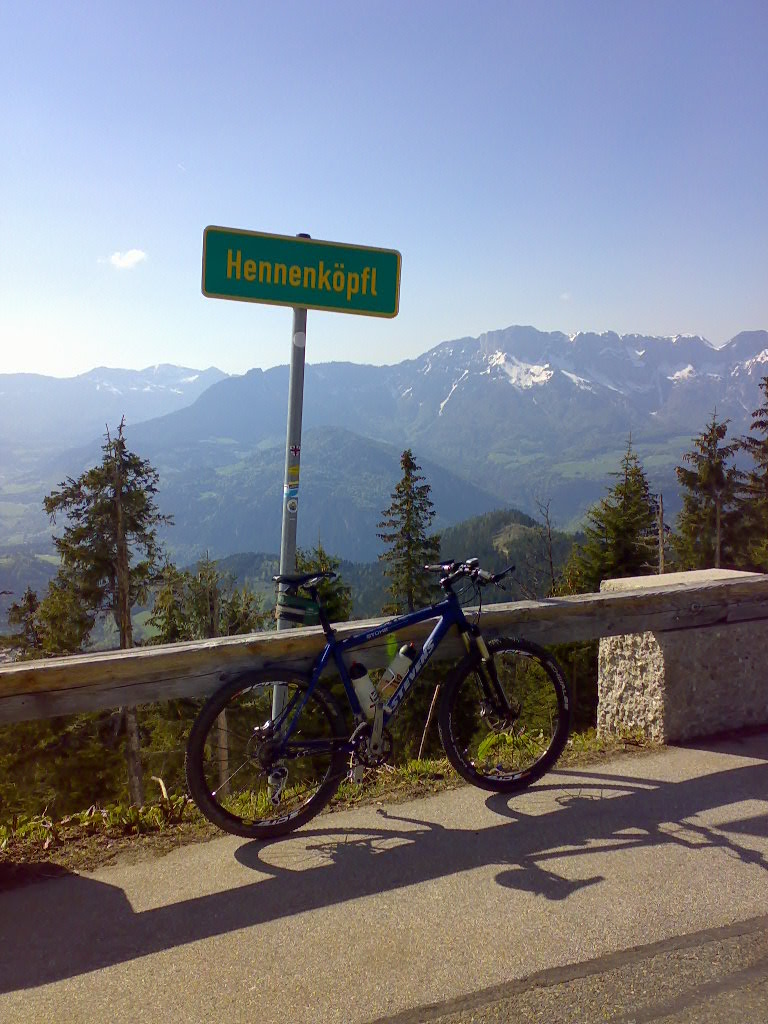 Hennenköpfl is peak of the mountain road at an altitude of 1,540m
Steep ramps provide enjoyment on the downhill ride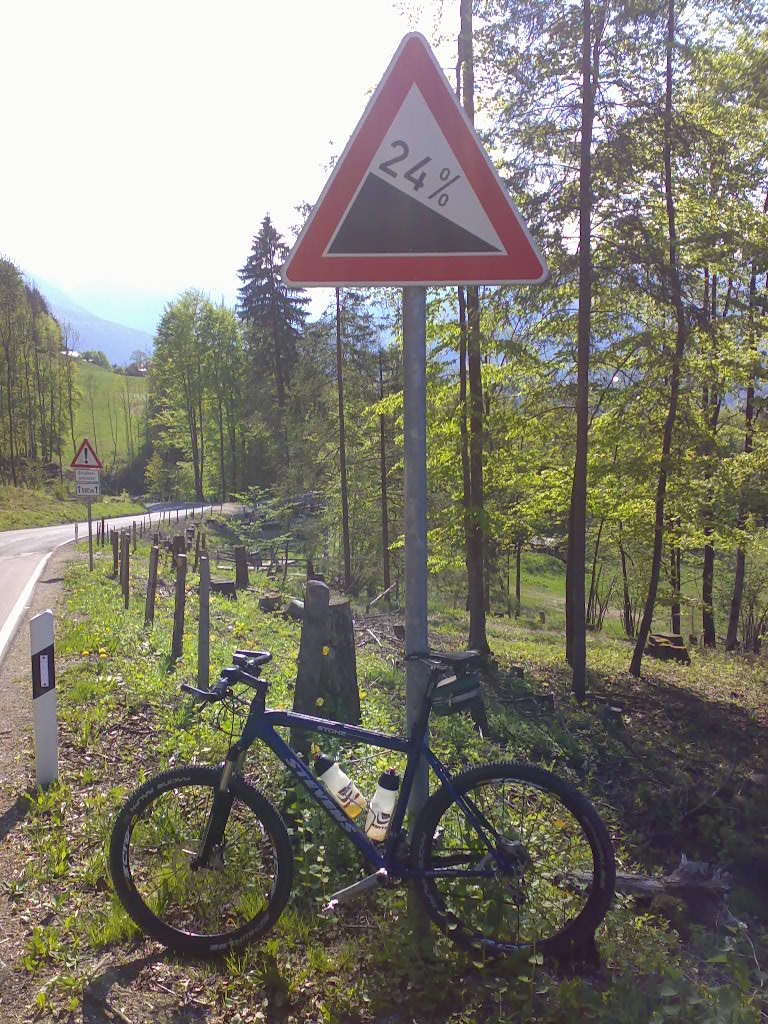 Famous 24%-grade ramp on the descent from Obersalzberg down to Berchtesgaden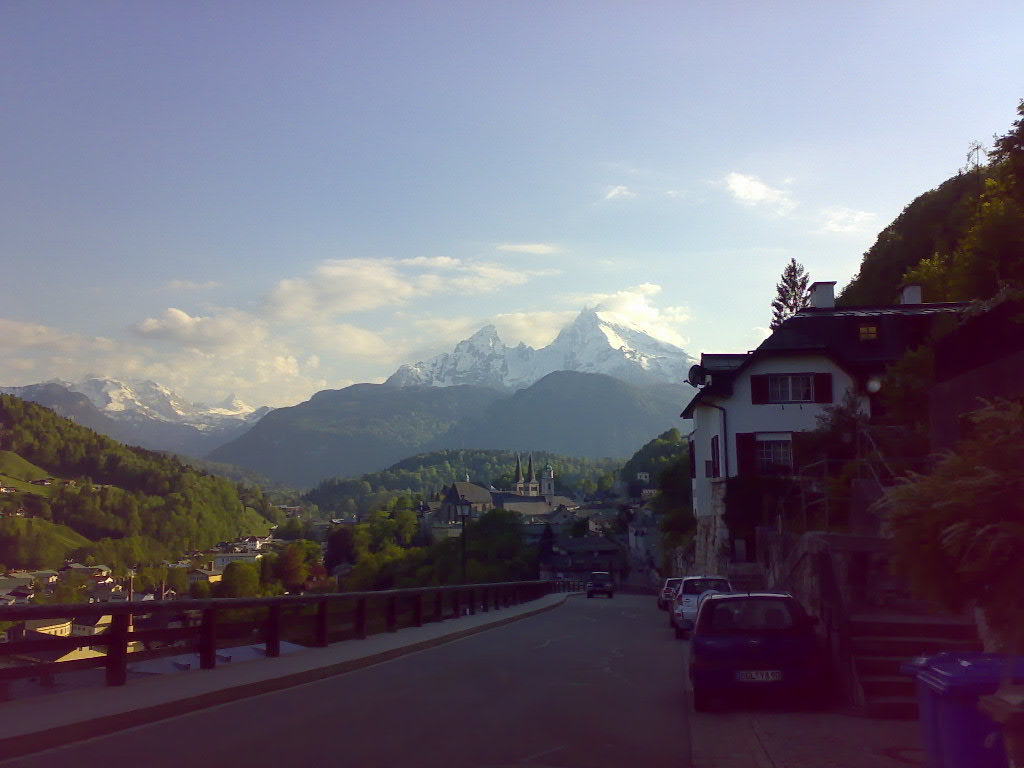 Village of Berchtesgaden with Watzmann in the background - second highest mountain of Germany