In the High Tatras, there is an asphalted road on the Slovak side up to Sliezsky Dom ("Silesian House"), which regularly appears in overviews of the most beautiful climbs in Europe. However, it remains unclear why. The path leads with a constant gradient only through forest and only becomes interesting on the last metres. The hotel Sliezsky Dom is idyllically situated by a mountain lake in a high mountain landscape.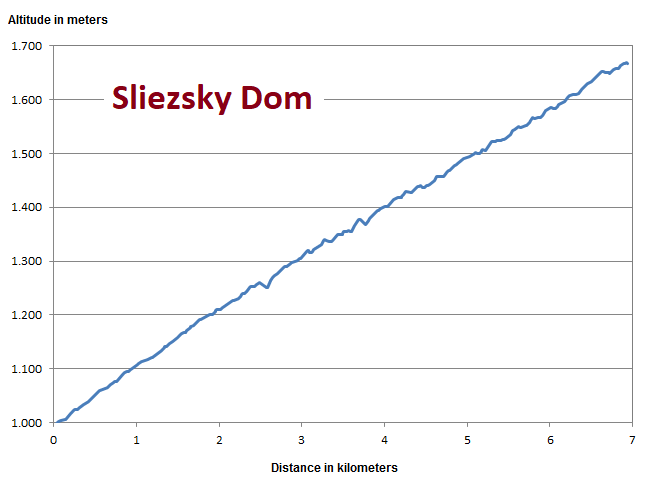 The trail is quite short, but has almost 10%.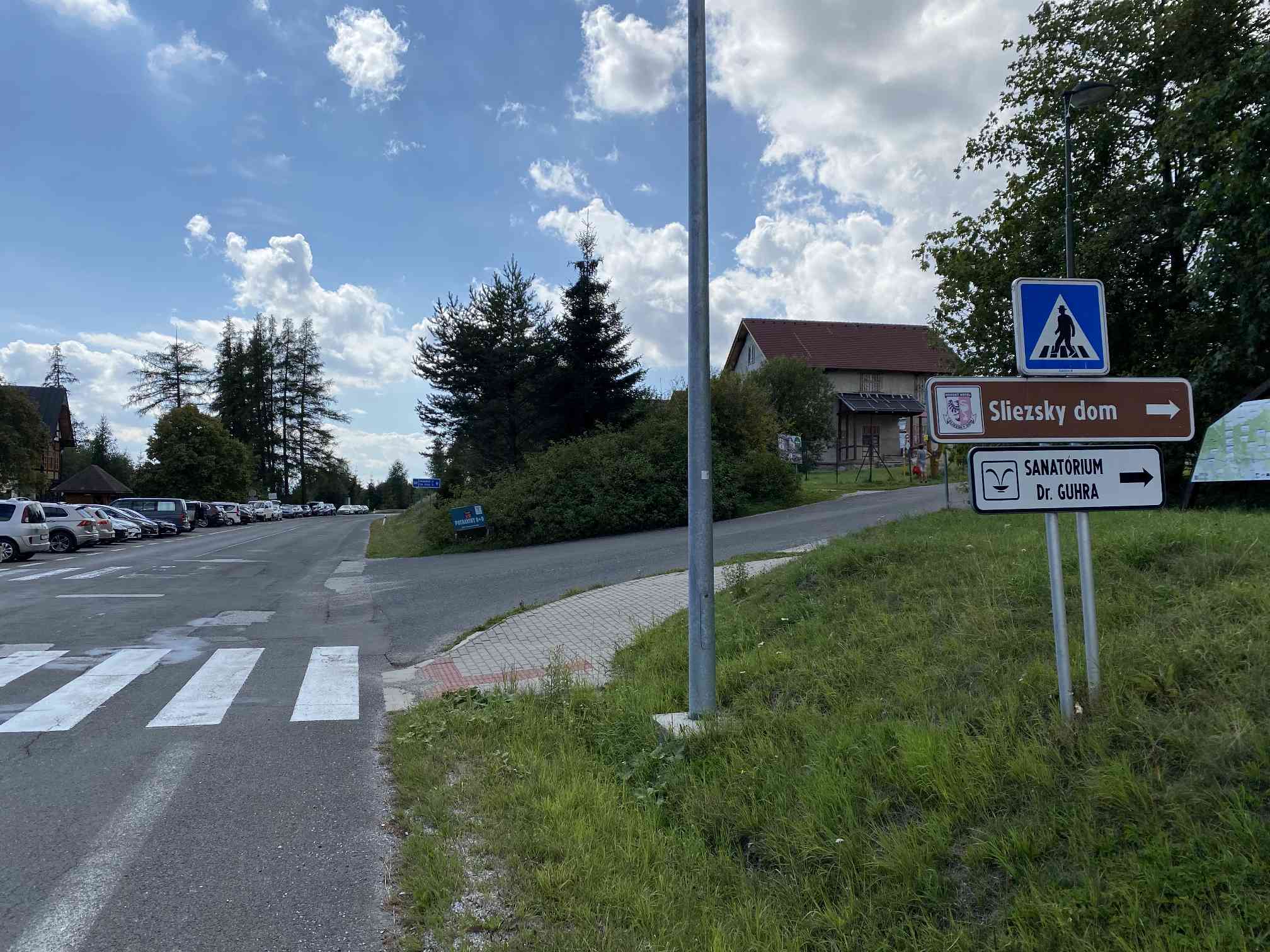 Start in Poliankovo. There are parking spaces and a station for the many hikers who stream into the High Tatras from here.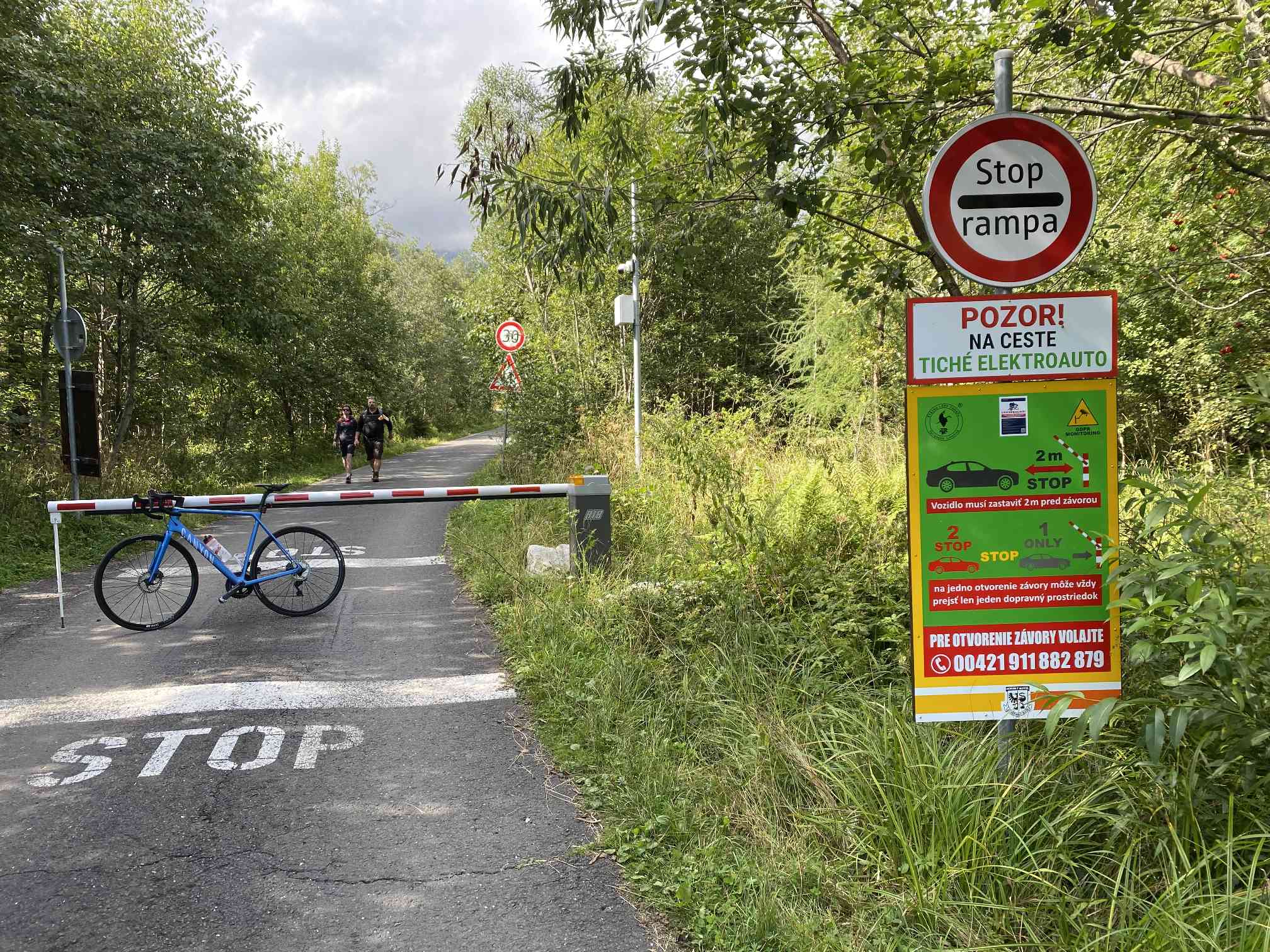 Behind the upper car park, the trail really gets going.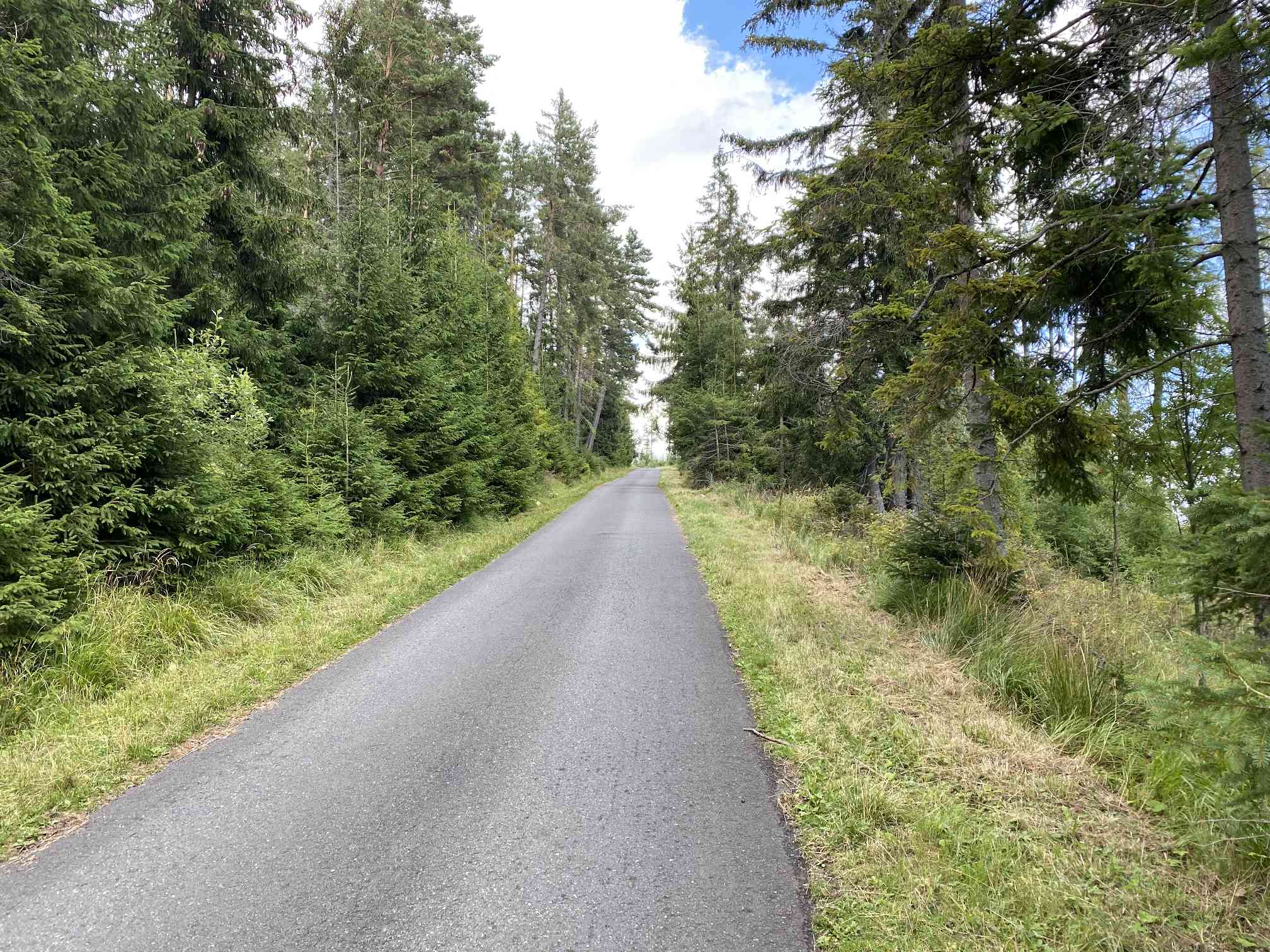 Steep and steady...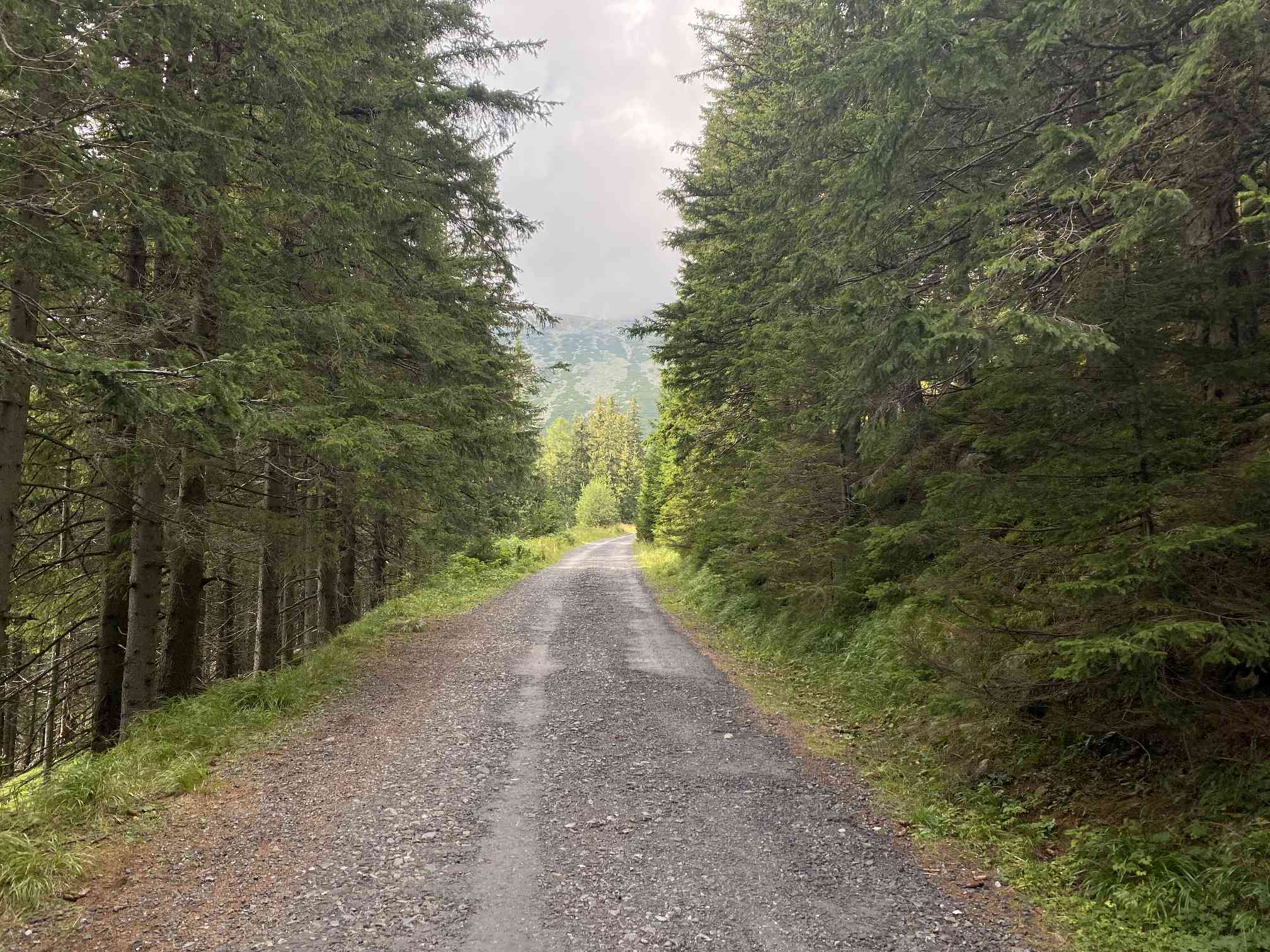 ..but partly with not so good path conditions.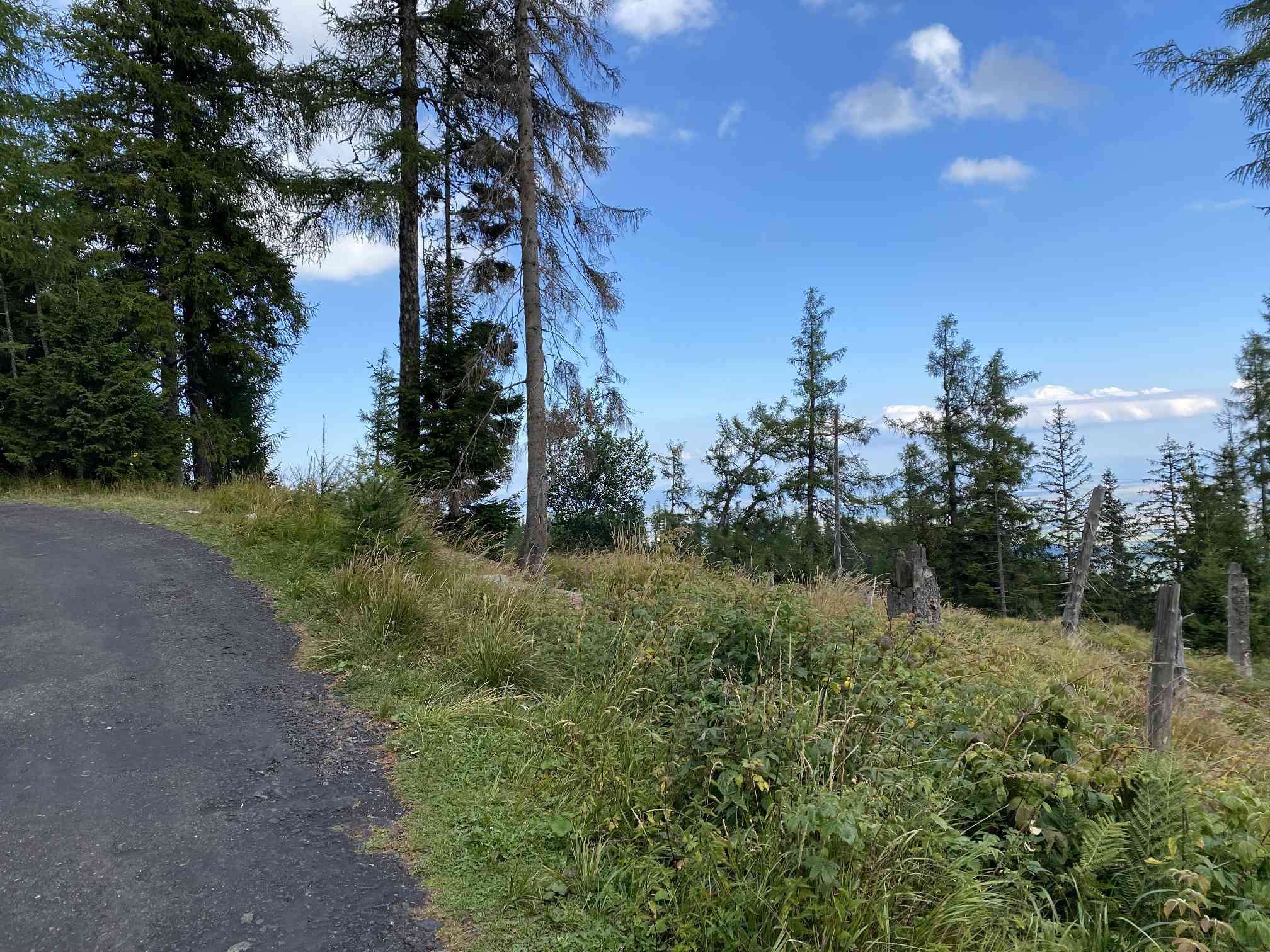 Only rarely is there a sideways view through the trees.
There are a few nice hairpin bends.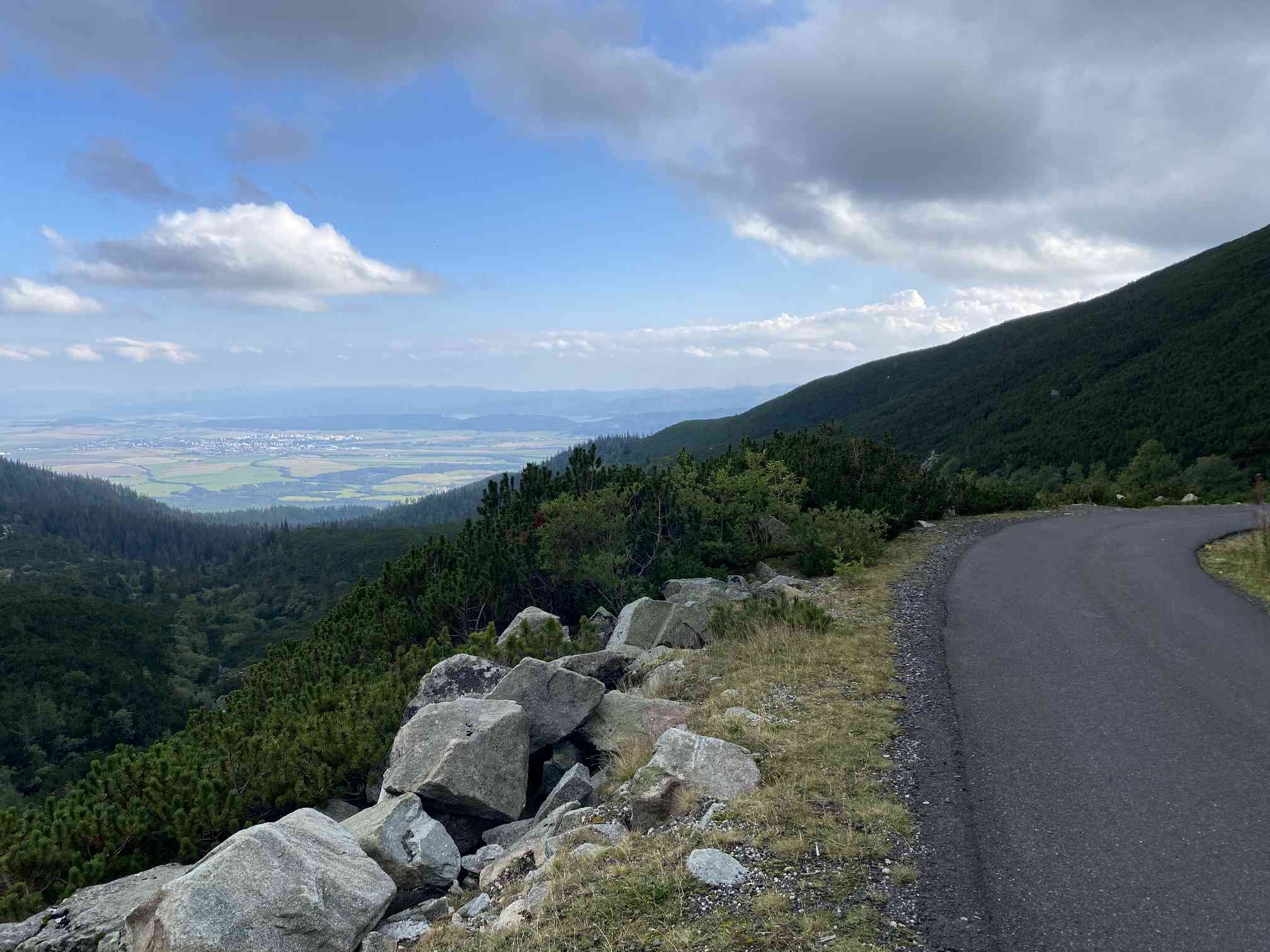 Only shortly before the finish above the tree line does the landscape become interesting.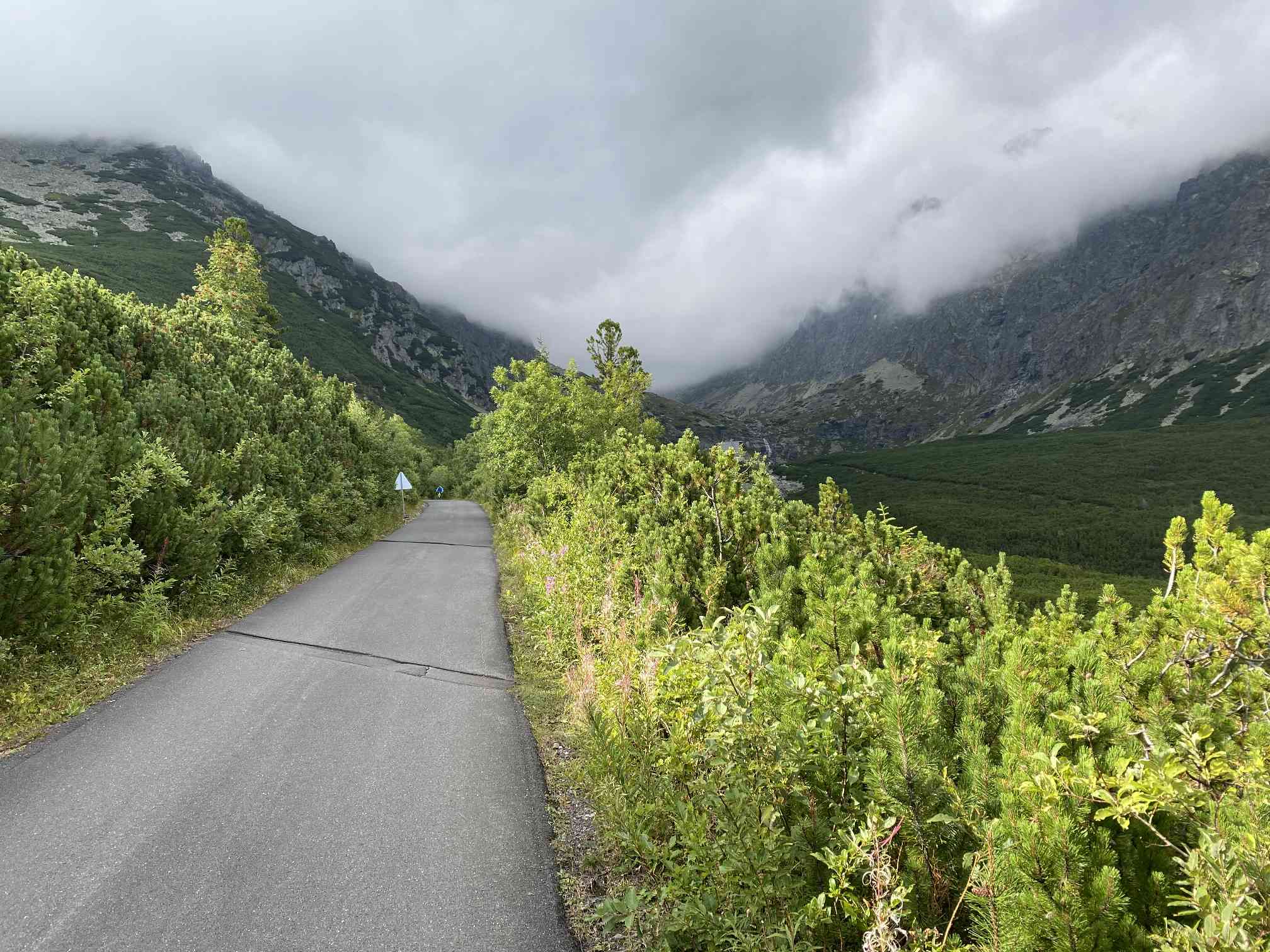 View up the last few metres to the finish.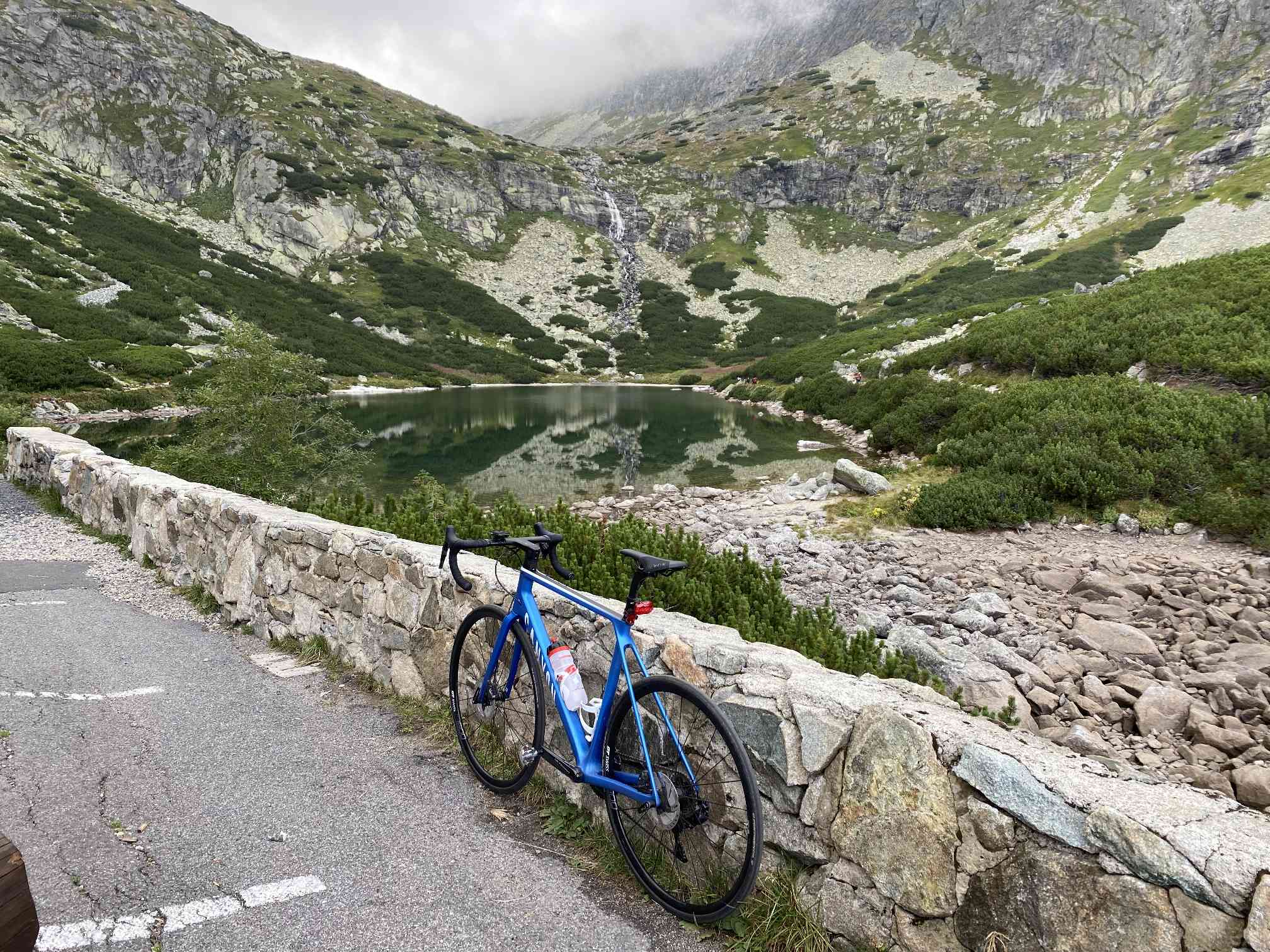 The mountain lake at over 1,650m is reached..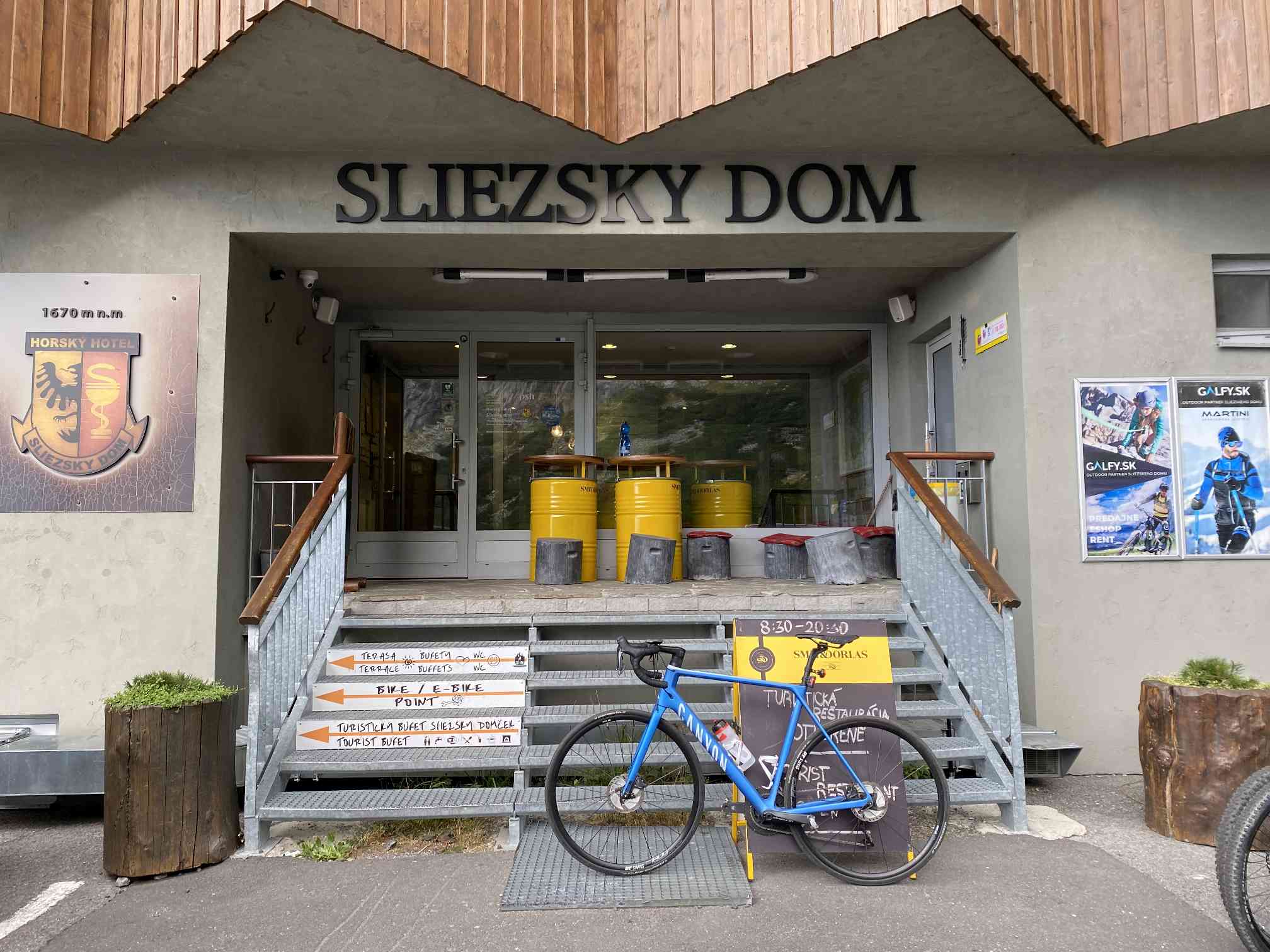 At today's destination