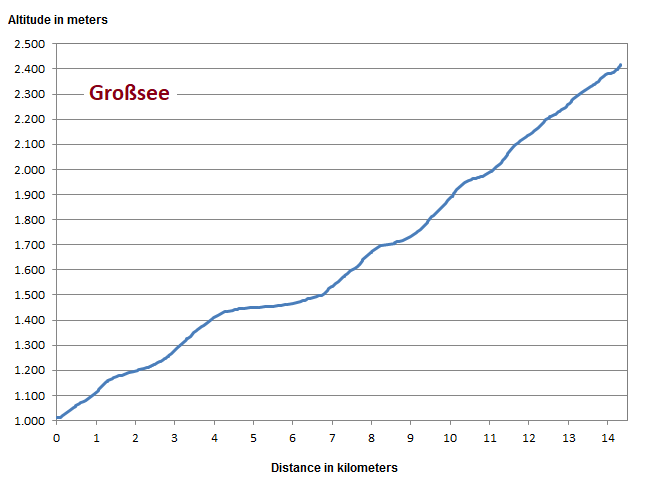 The profile of the climb provides for alternating flat and steep sections, and it gets steeper towards the end.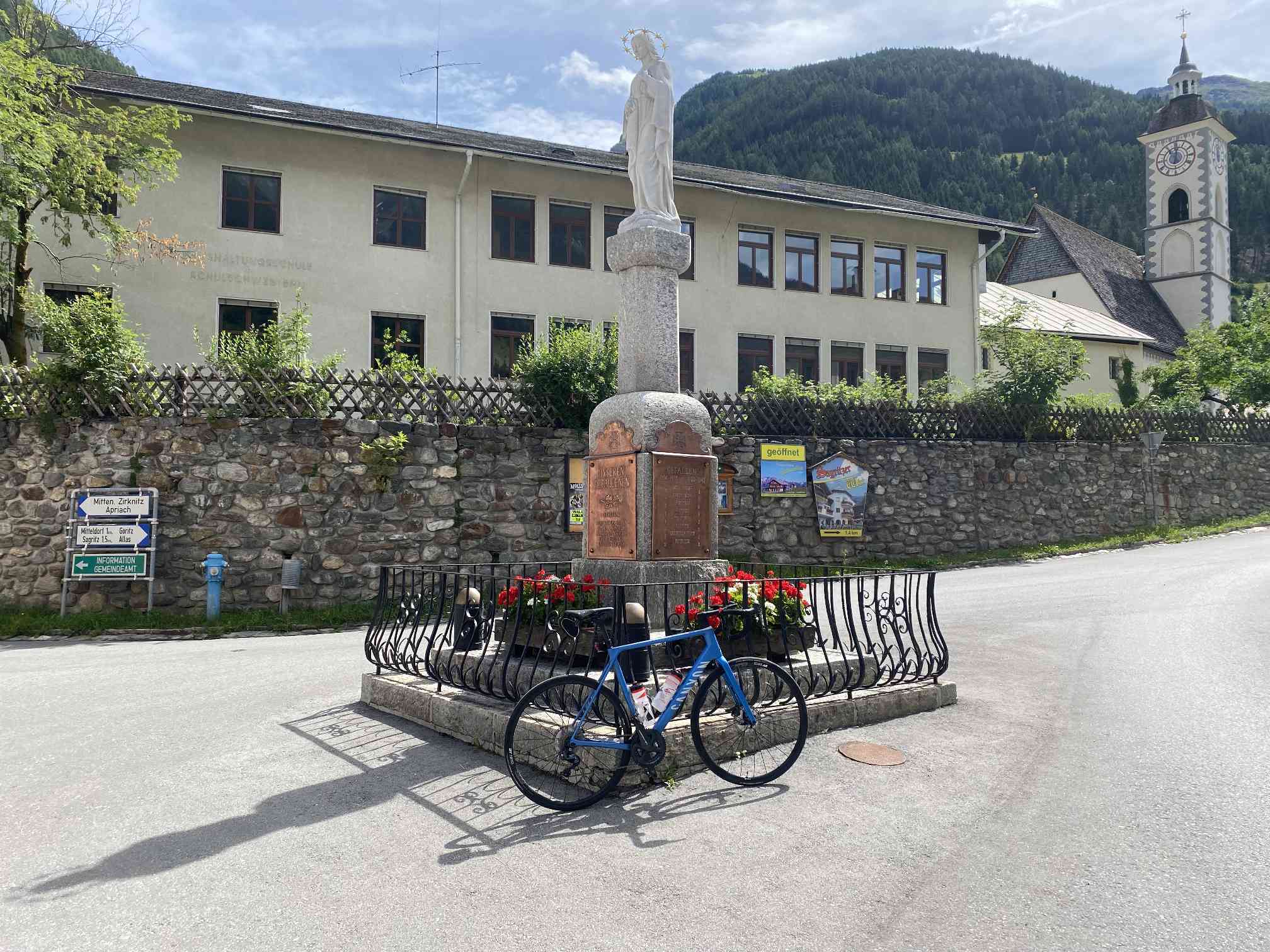 It starts in the village of Döllach and turns left towards Zirknitz.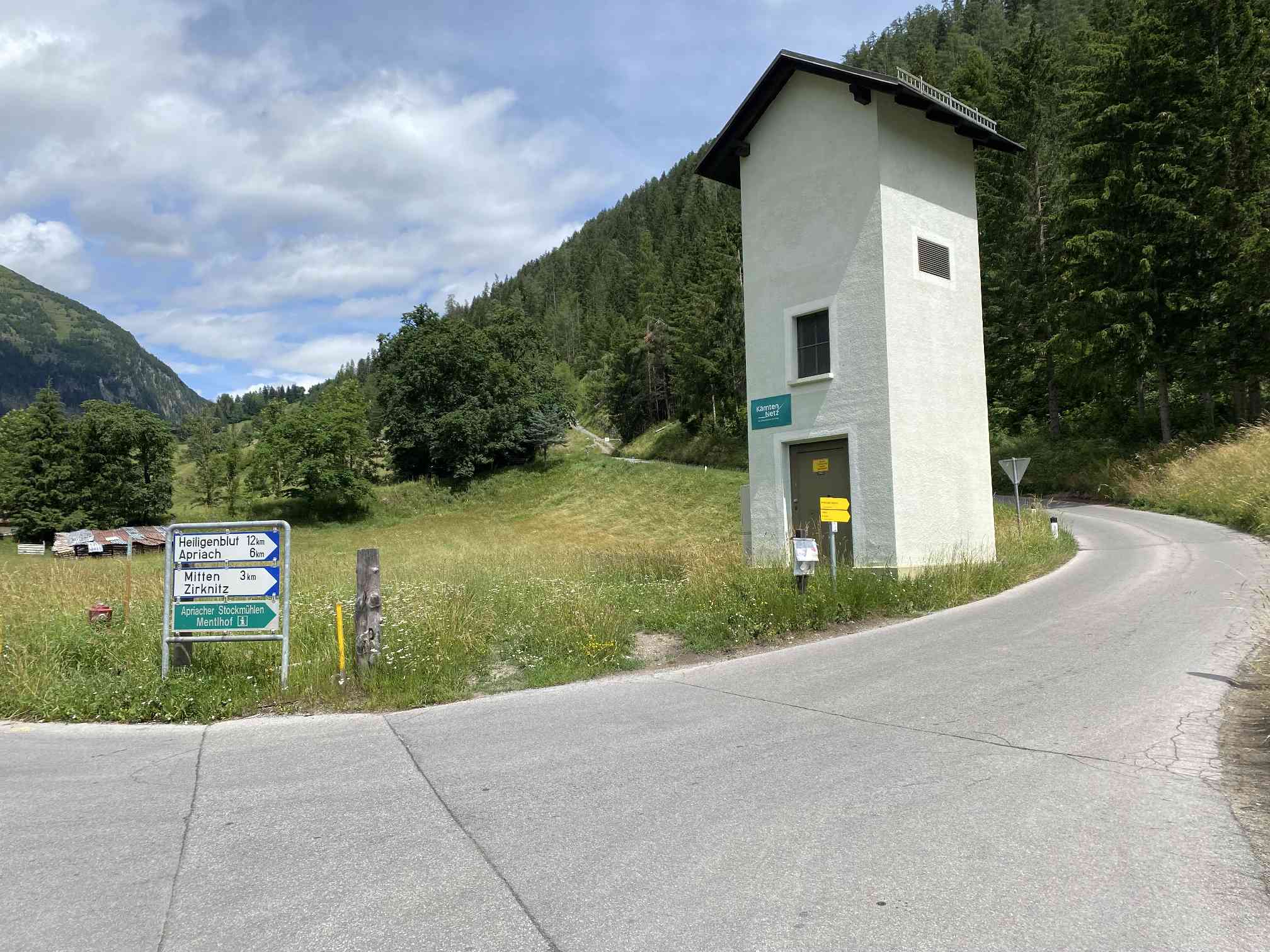 At the end of the village the climb begins after a turn right.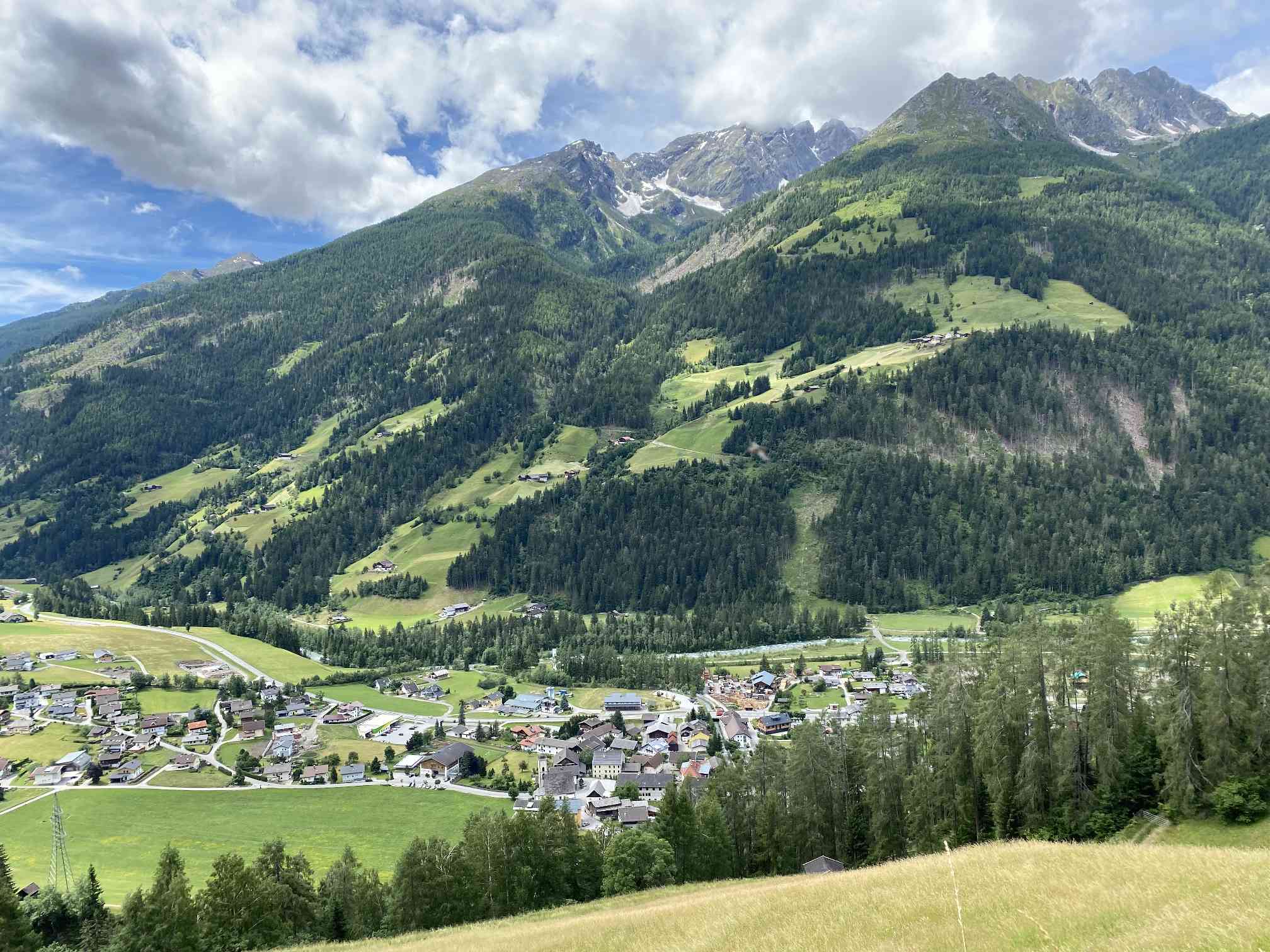 A quick gain in altitude with a view back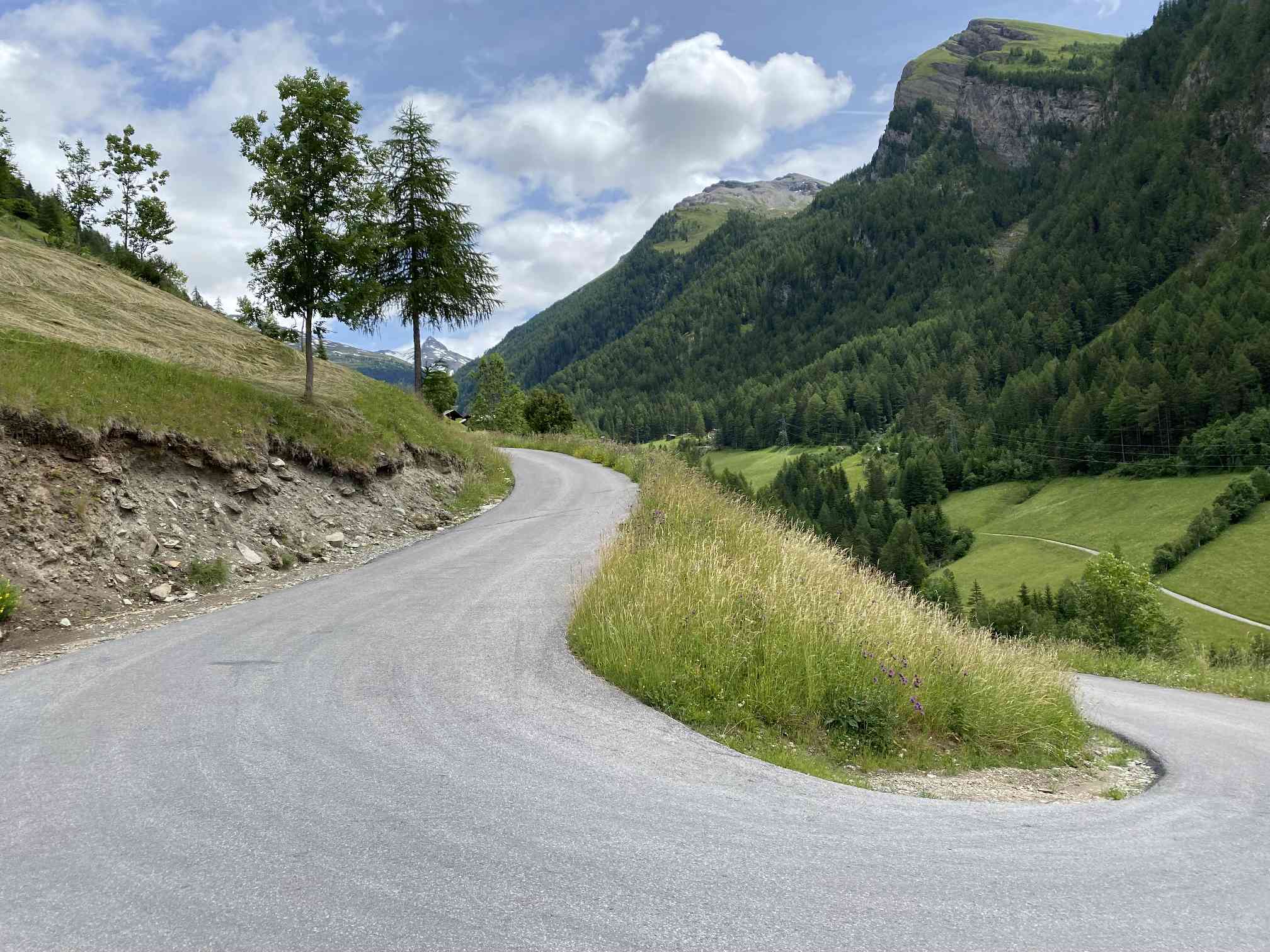 A few nice hairpin bends in the lower part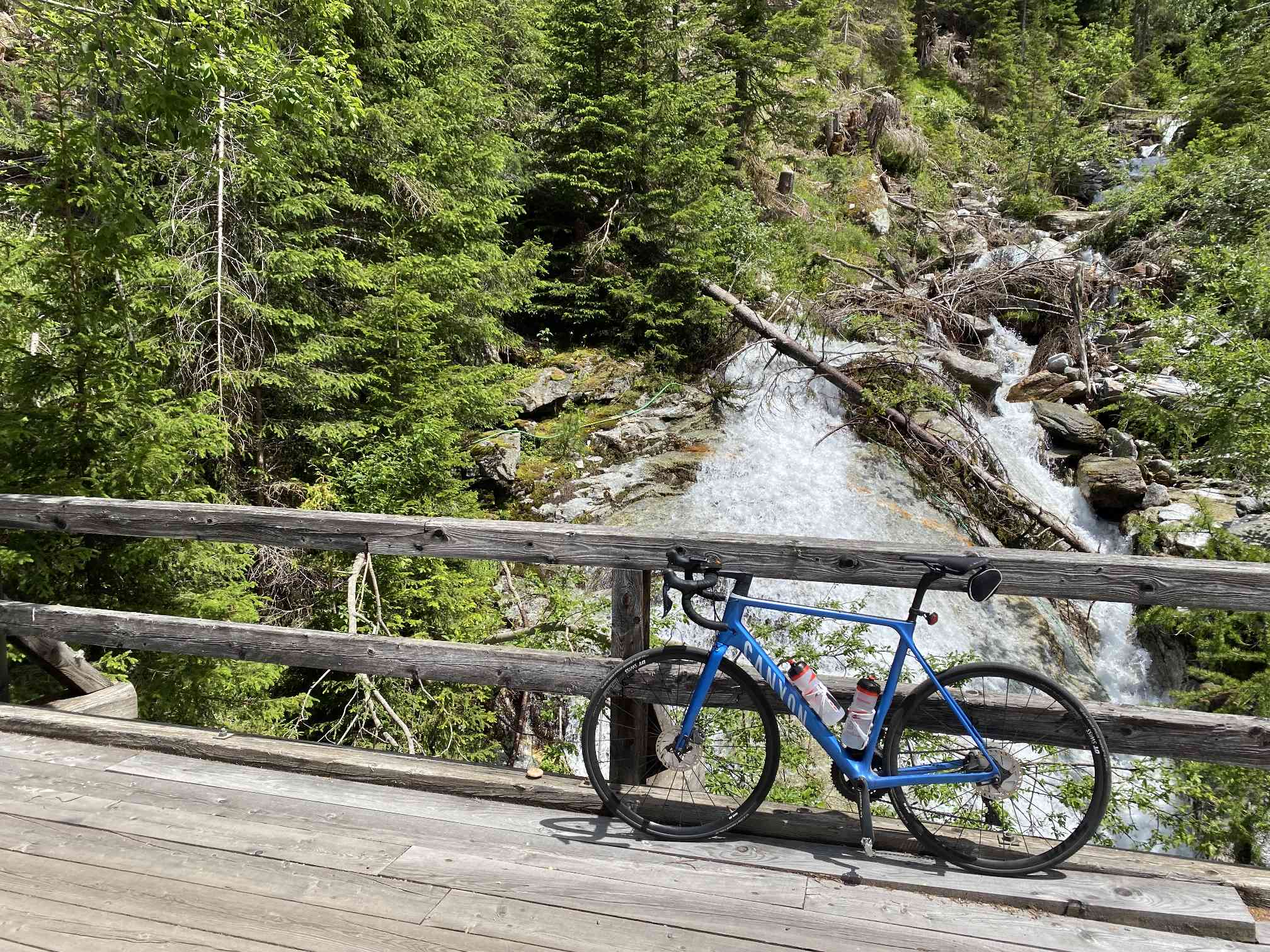 Always along Zirknitz creek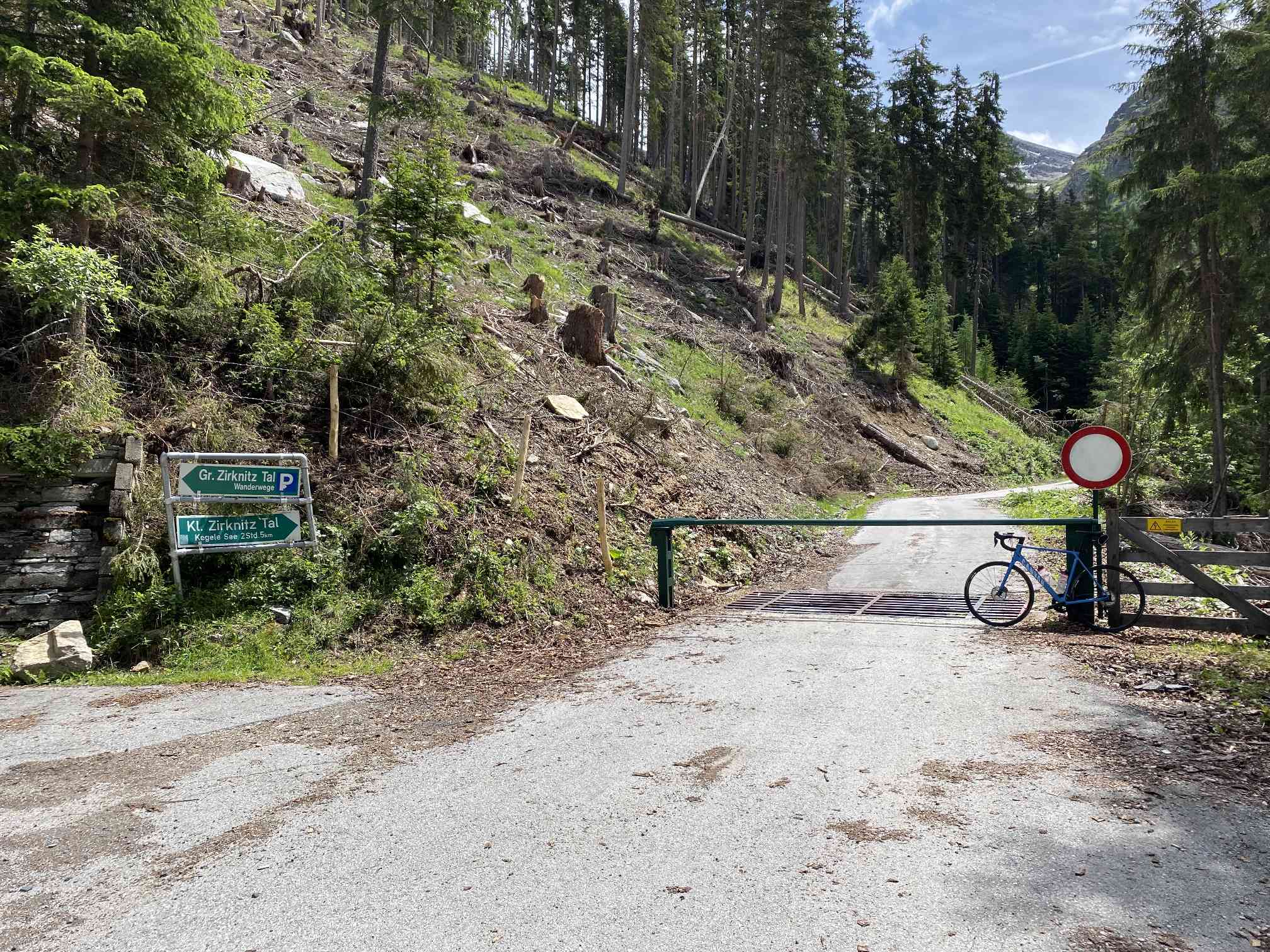 Here the path divides. We continue behind the barrier in the direction of Klein Zirknitz valley - from now on completely free of motorized traffic.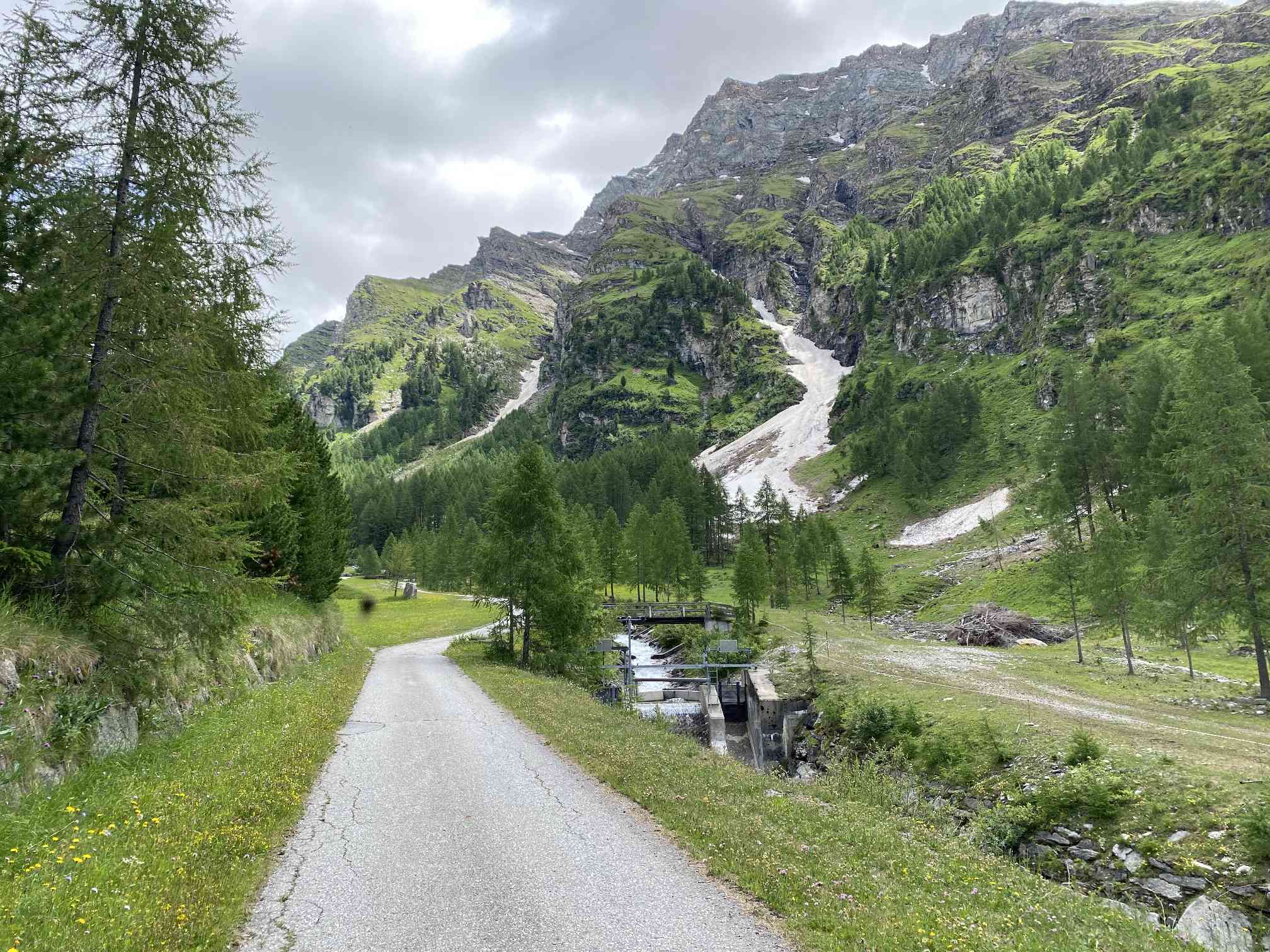 The path continues upwards in an idyllic, moderate manner.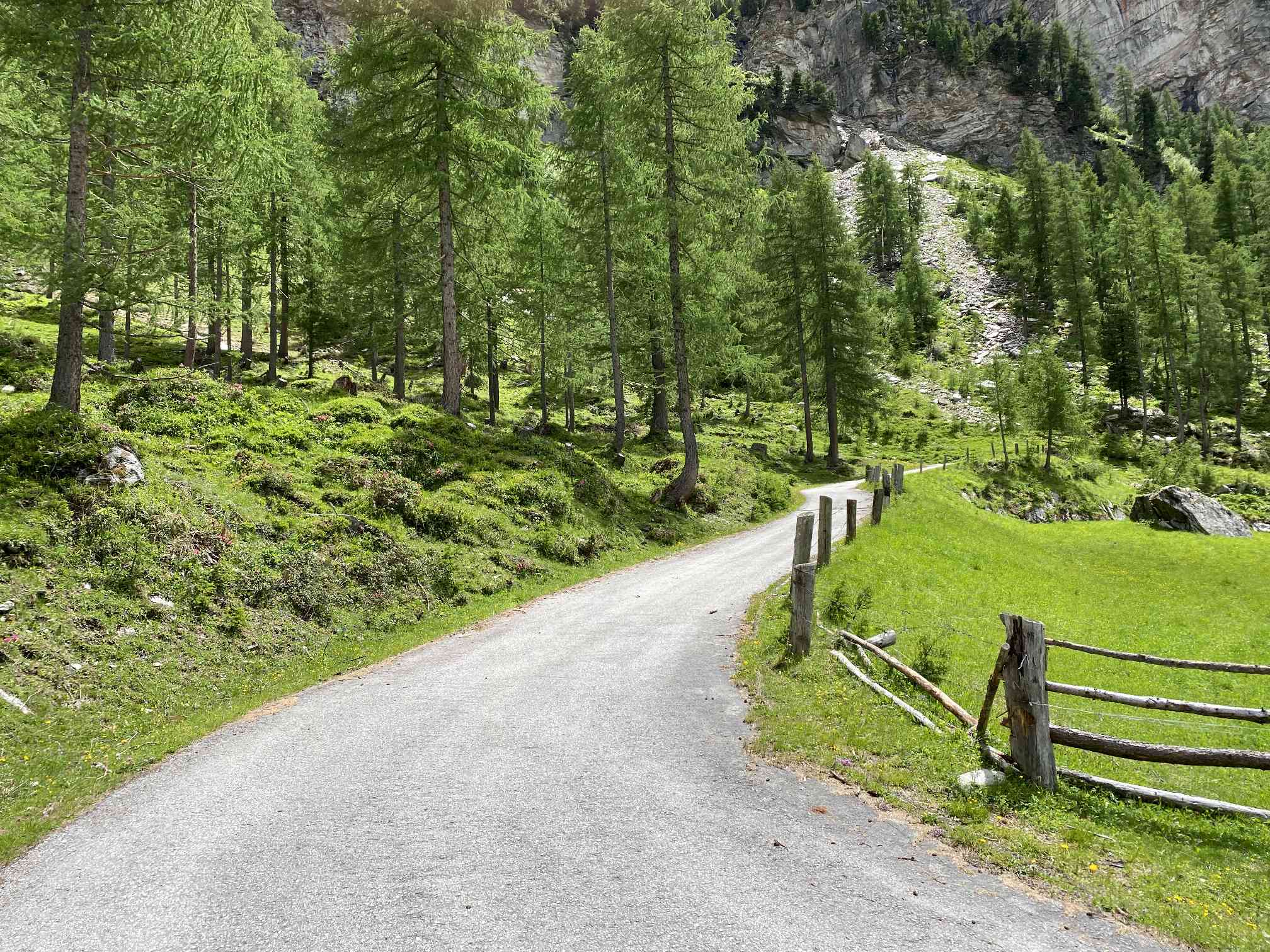 The path becomes narrower and more winding.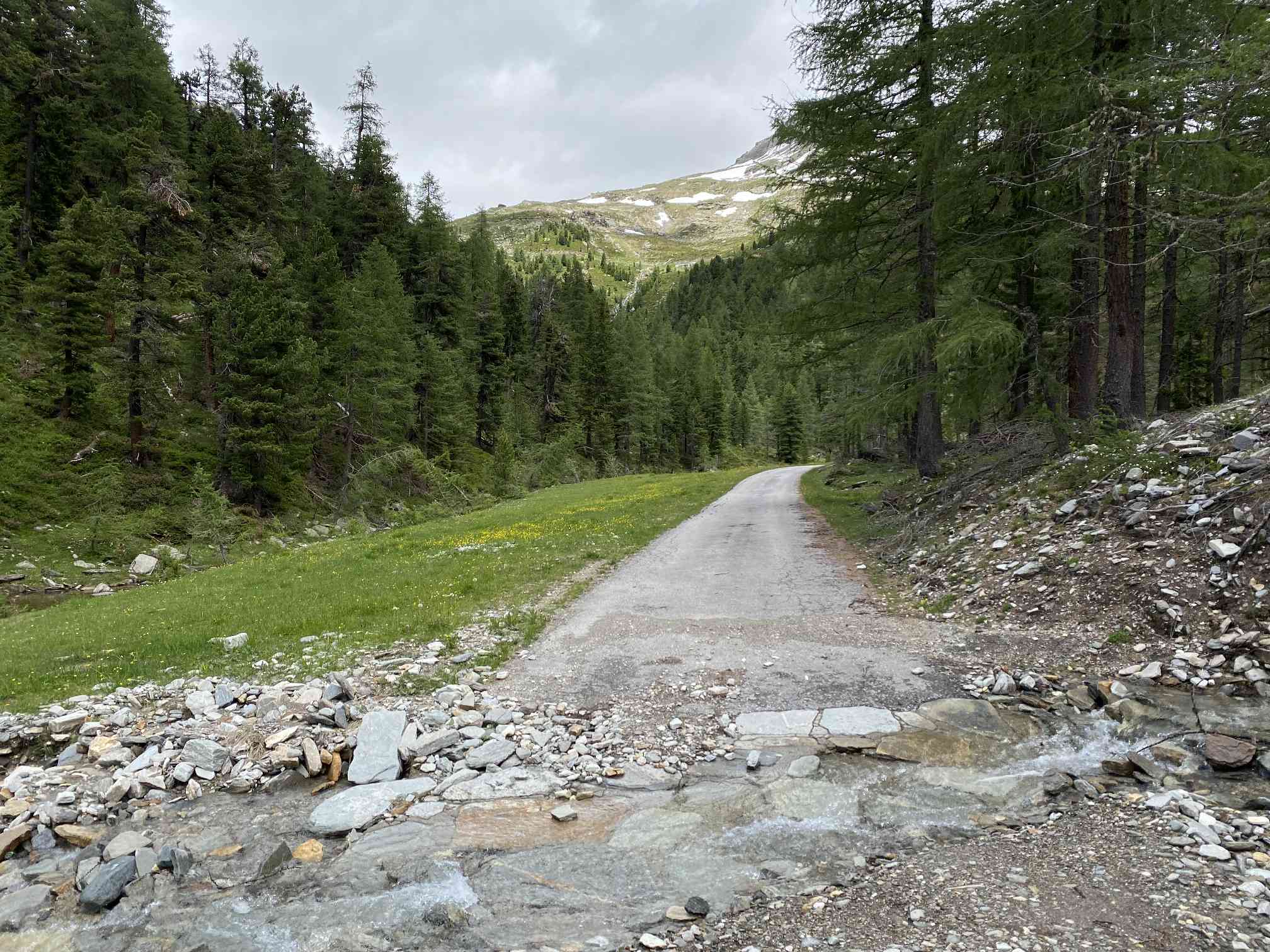 Some adventurous places for the road bike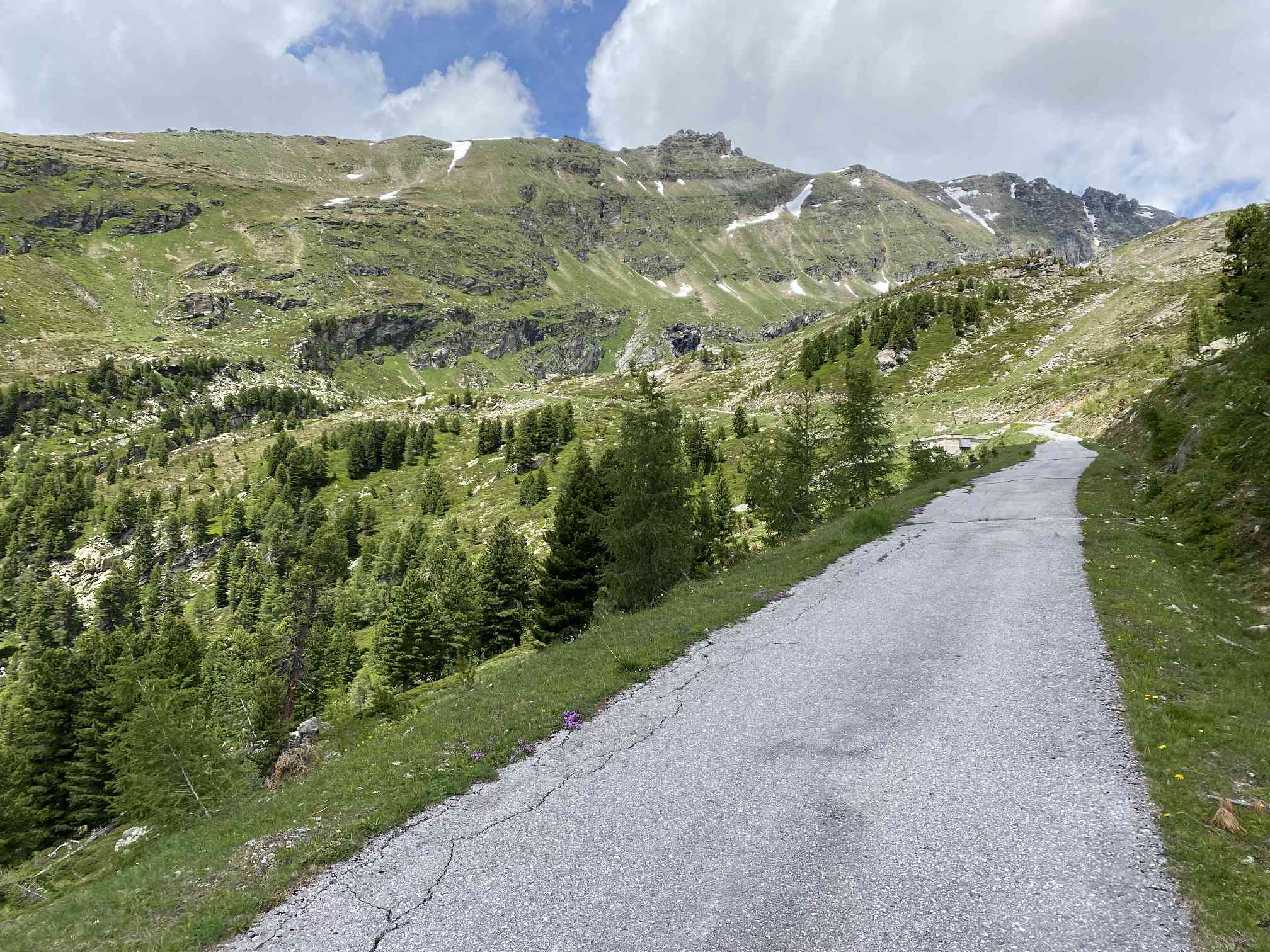 As always in the Alps: Above tree line it gets much more interesting.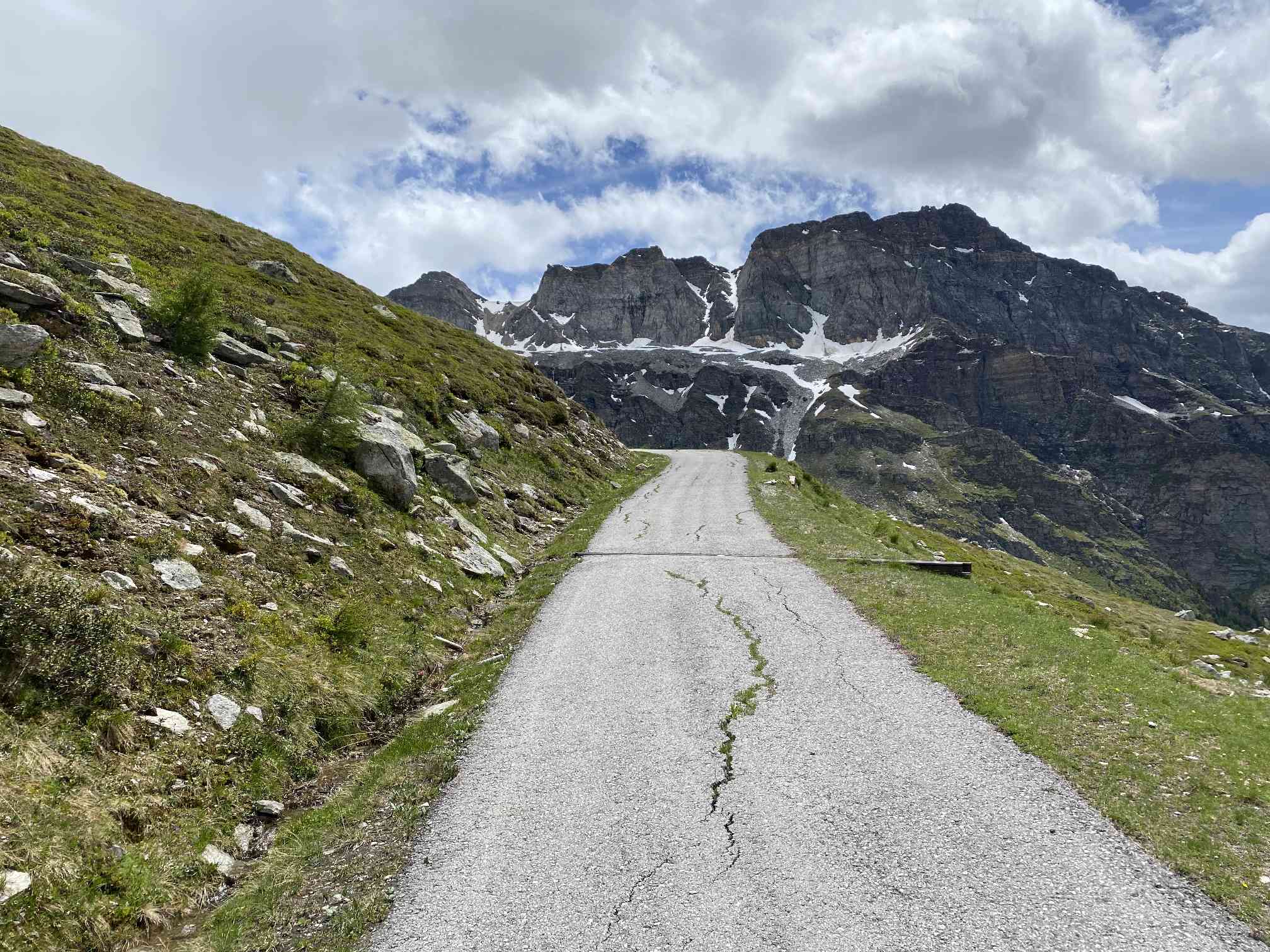 Great view ahead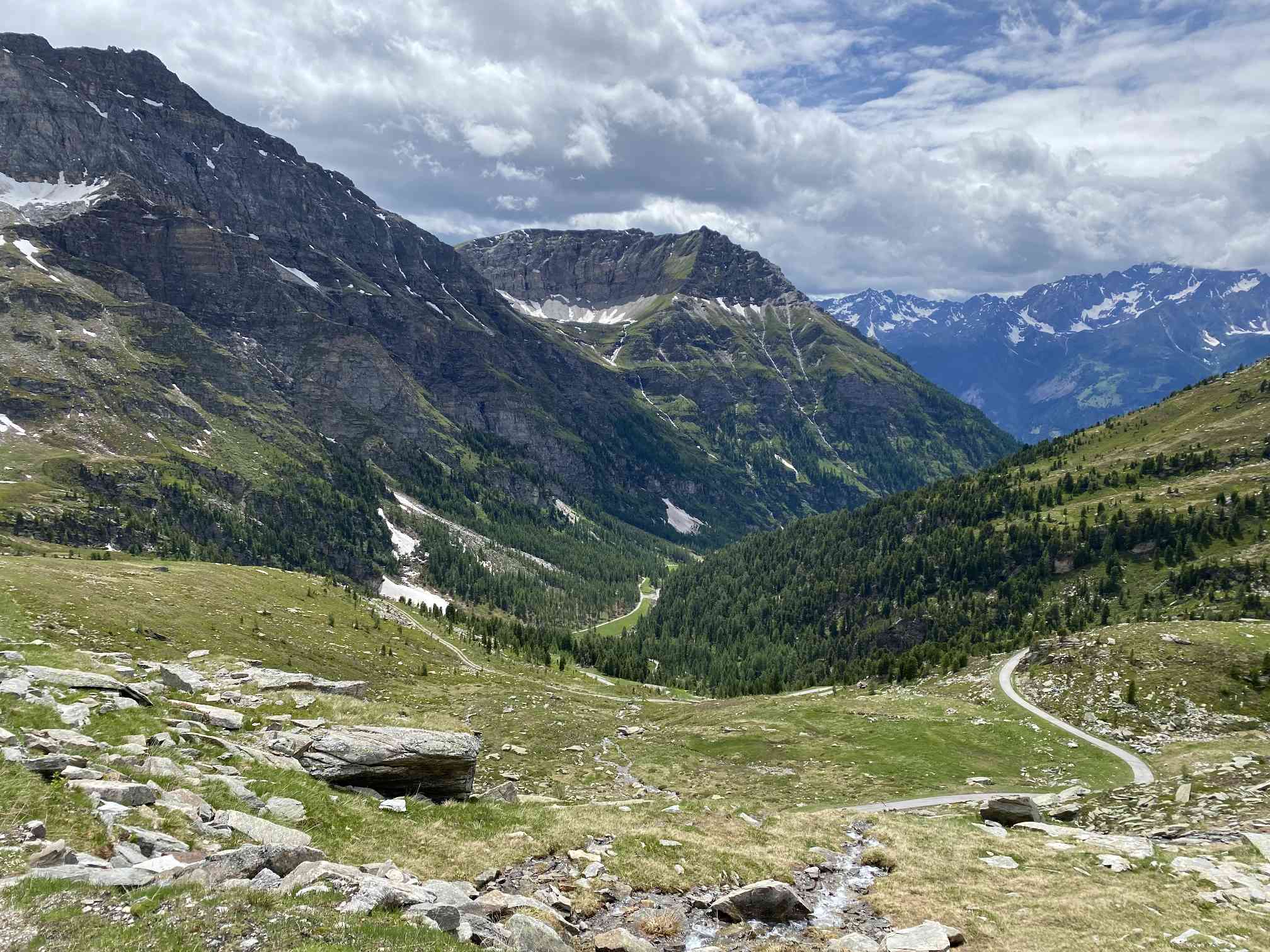 And view back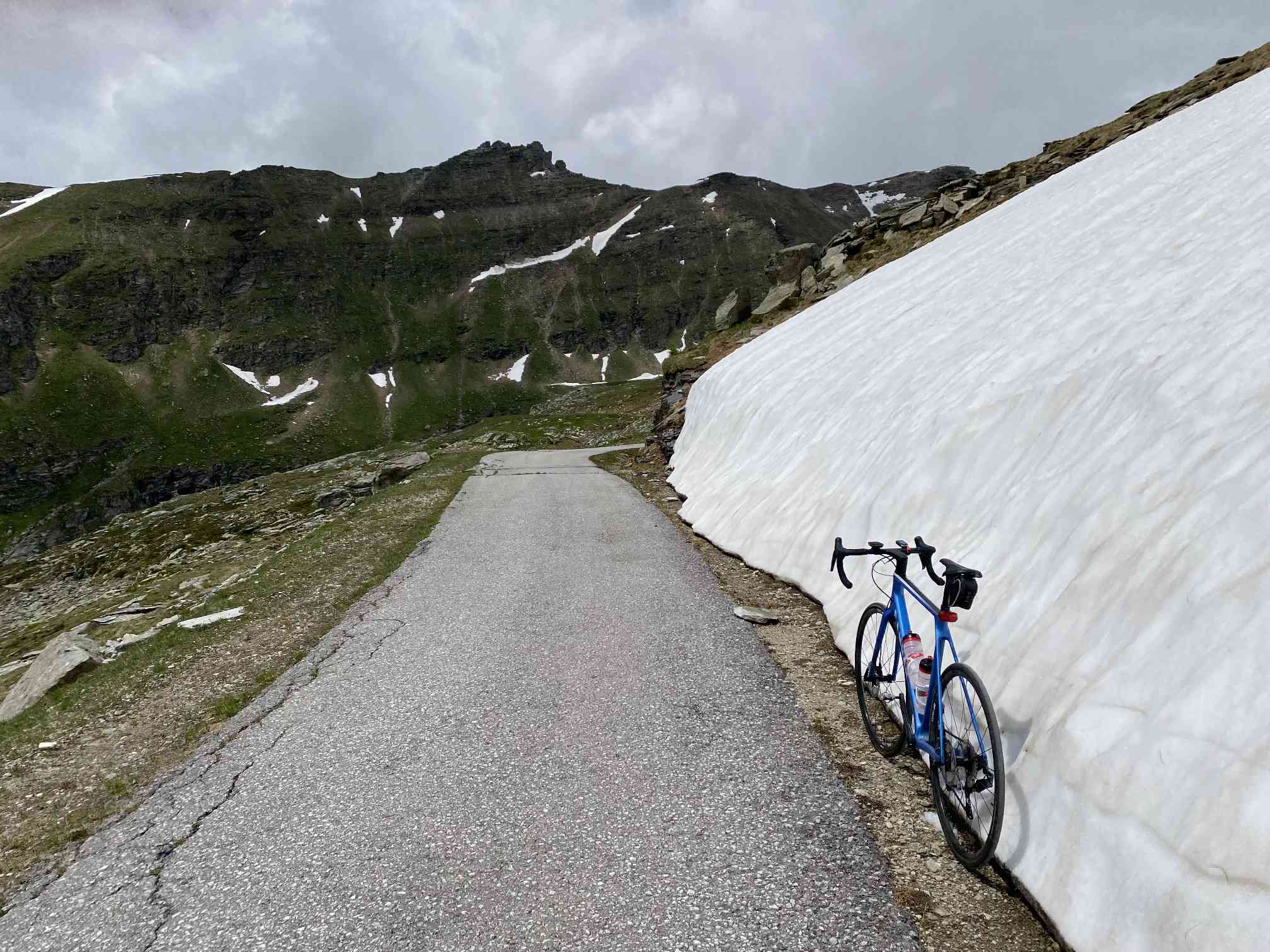 Remnants of snow at 2,000m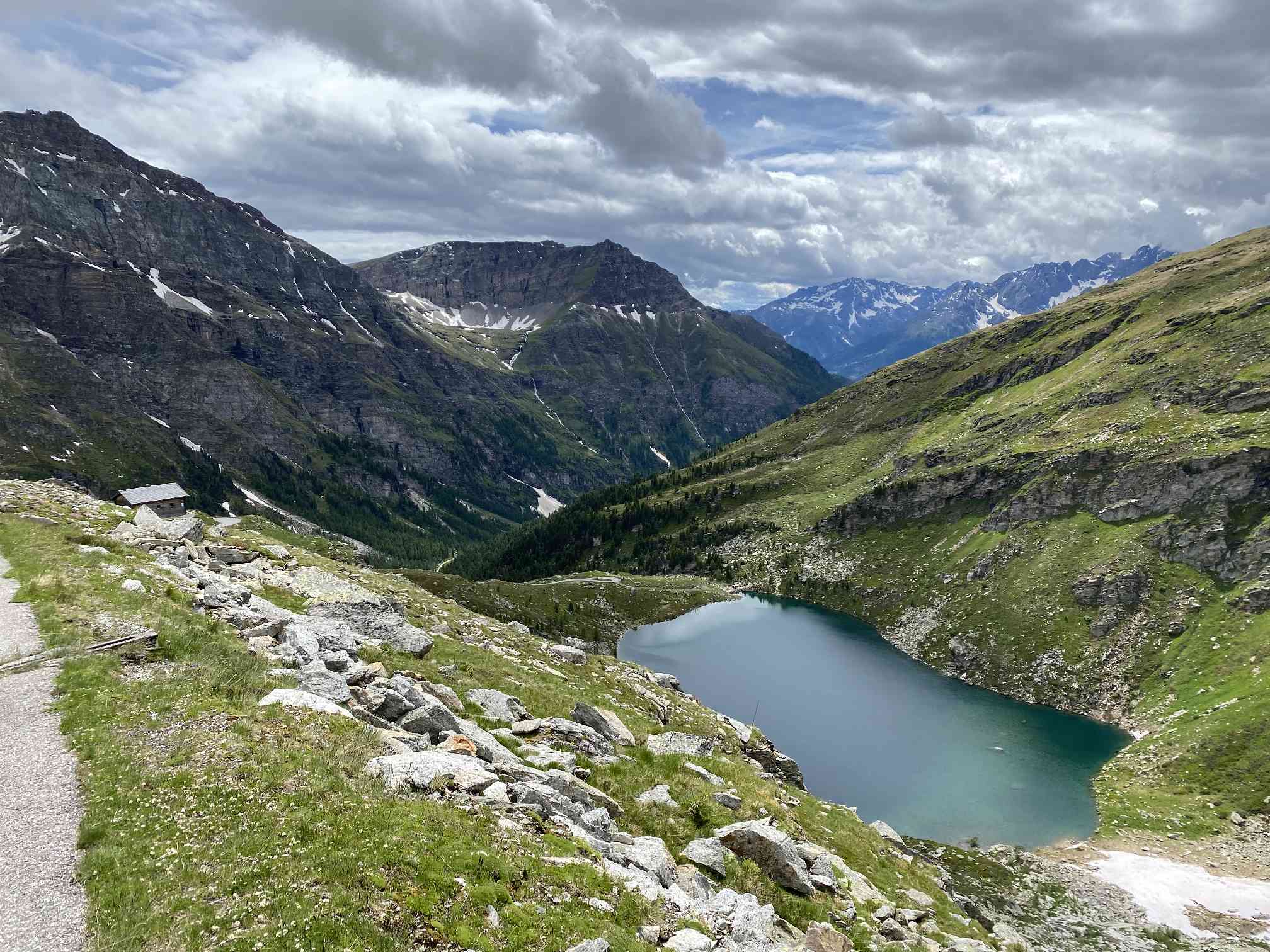 Shortly before the dam wall of the Großsee, the Lake Kegele lies embedded in the Alpine panorama.
At the dam wall the path splits. On the left, the path actually goes a little higher to a tunnel entrance. But considerable snow remains prevent us from continuing. So up to the right.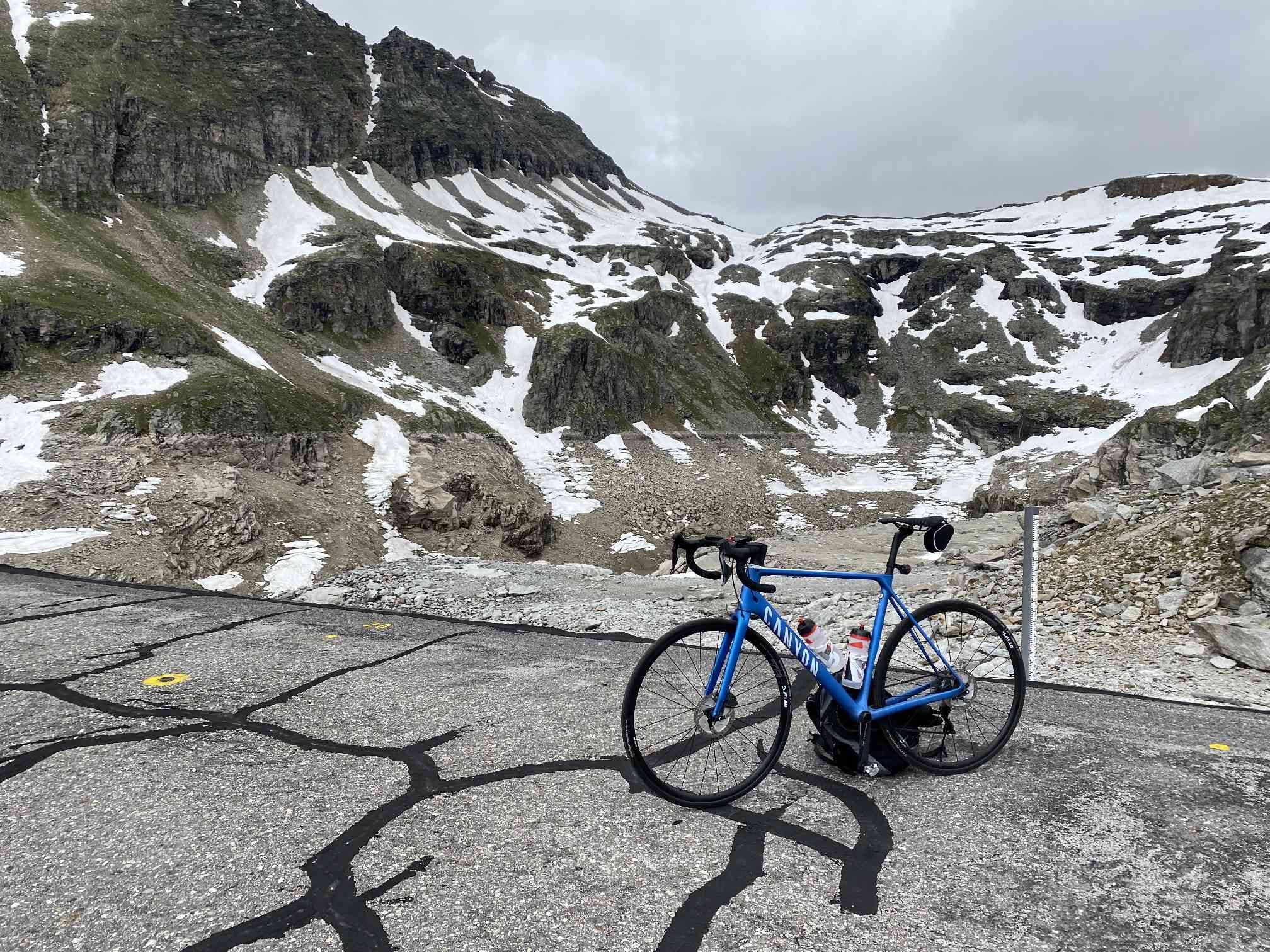 And then you stand at the right end of the dam wall and see nothing behind it. The lake is empty!