Northeastern ascent of Passio Stelvio is one of the most viewy and spectacular climbs of Europe. Several thousands of road cyclists (and motorbikes) populate this ascent in summer to conquer one of the highest asphalted passes in the Alps with its distinguished 48 hairpins up to the summit. Below images date from three different climbs in 2006 (Stelviobike), 2010 (Dreiländergiro) and 2015 from a ride to even higher Ortlerhaus.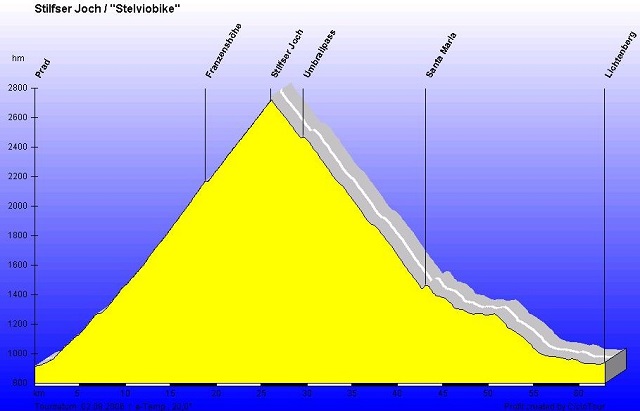 The outline shows the way from Prad to pass summit and subsequent descent ride via Swiss Umbrailpass back to Prad.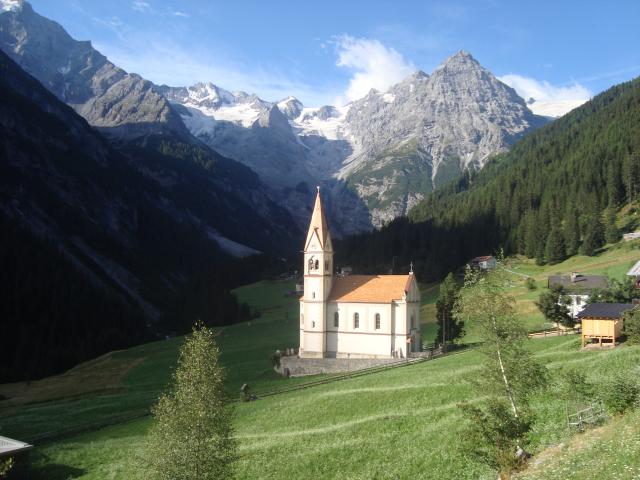 At the village of Trafoi you have already gained an altitude difference of 600 meters but still have to climb additional 46 (of total 48) hairpins.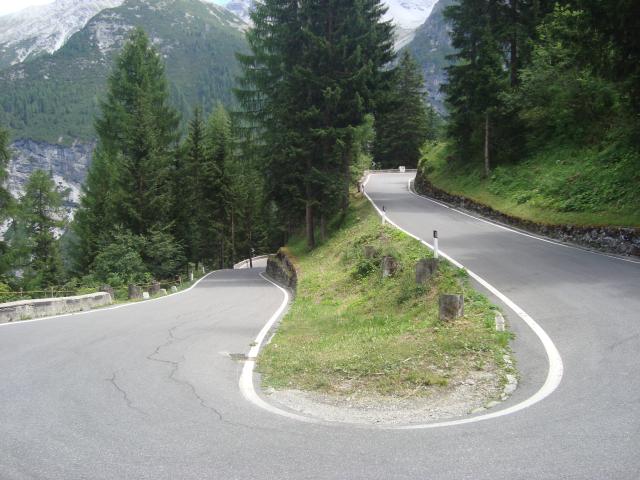 Lower part of the way is still below tree line.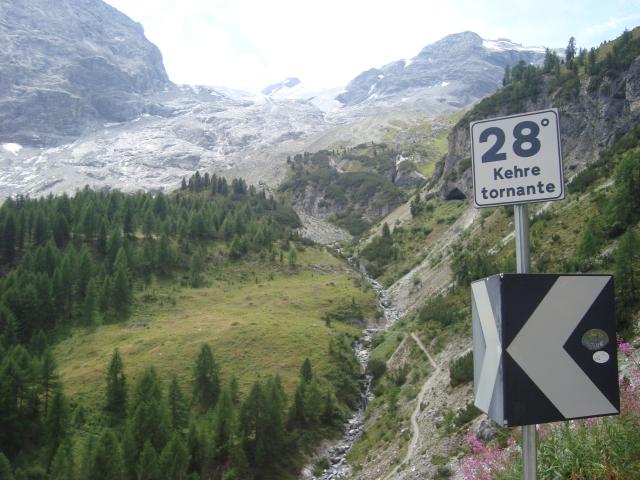 The 48 curves are numbered in reverse.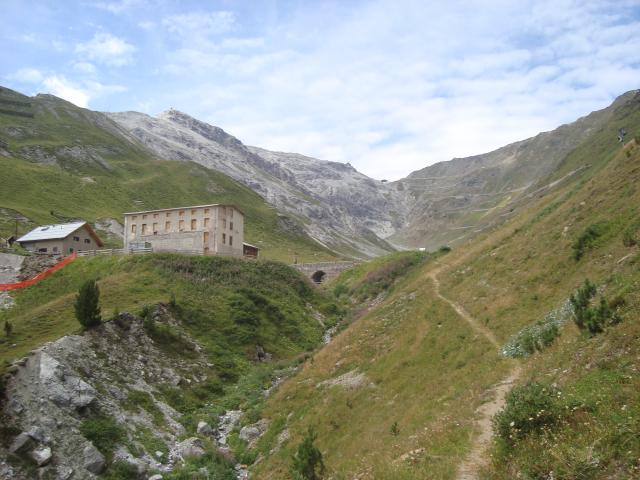 At Hotel Franzenshöhe (2,200m) the ascent becomes a high alpine spectacle.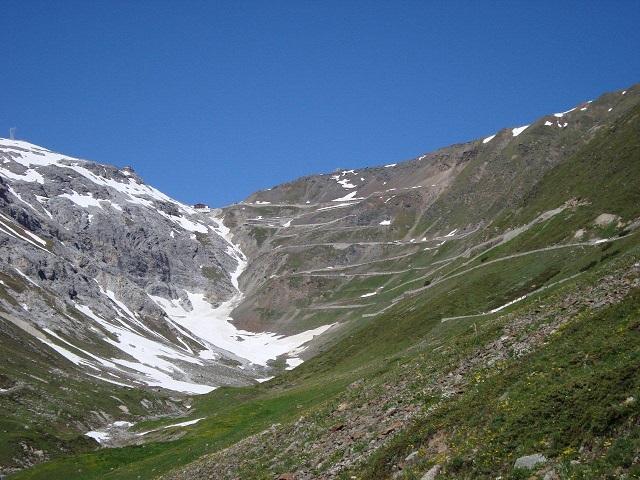 Terrifying view up to the remaining last 20 hairpins
Pass summit in the center of the image. Left hand side the even higher Tibethut.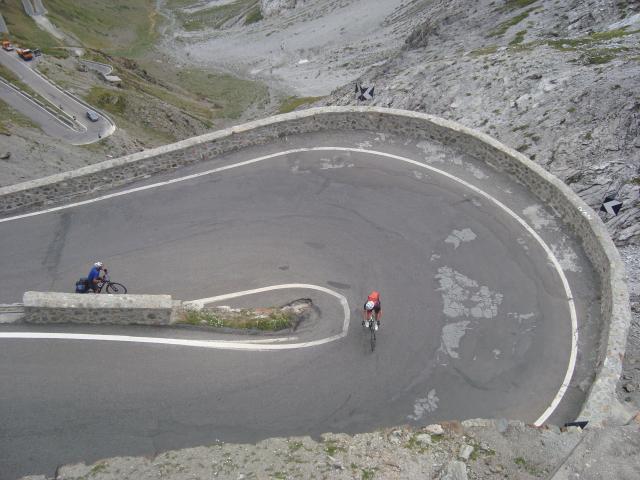 Fantastic road conditions for every cyclist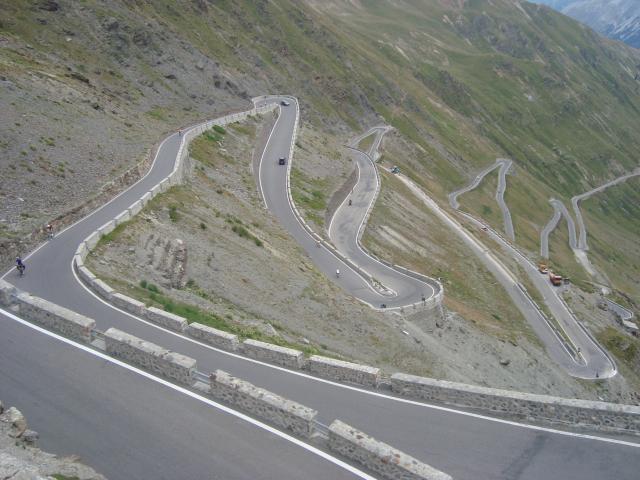 View down to neverending spectacle of curves...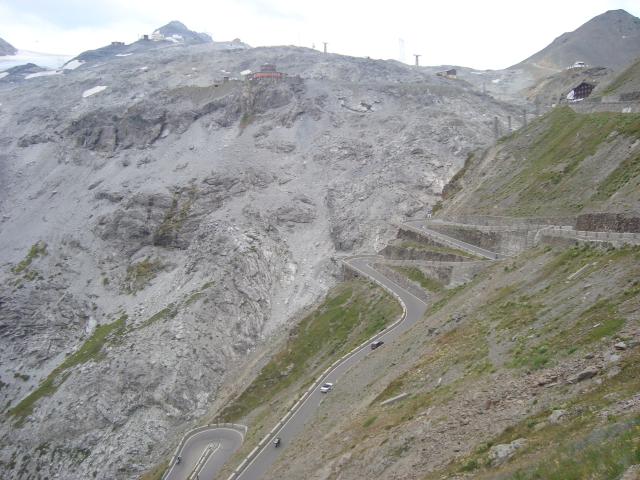 ...and desperate view up to the top...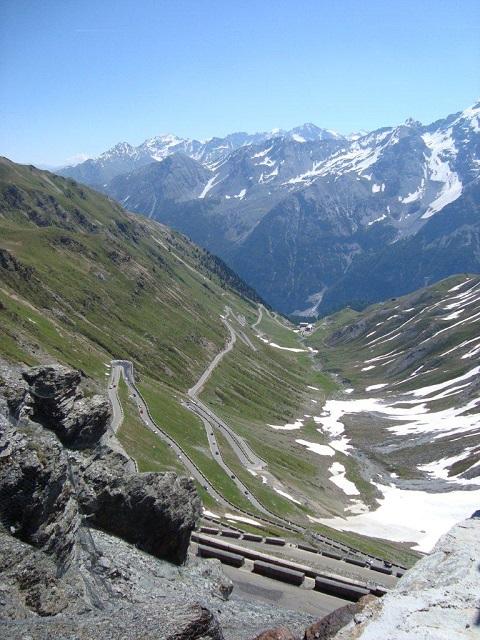 ...and back again to Franzenshöhe...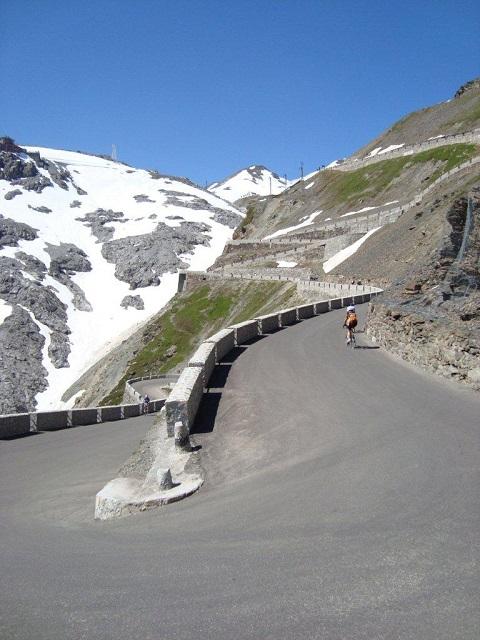 ...and up again.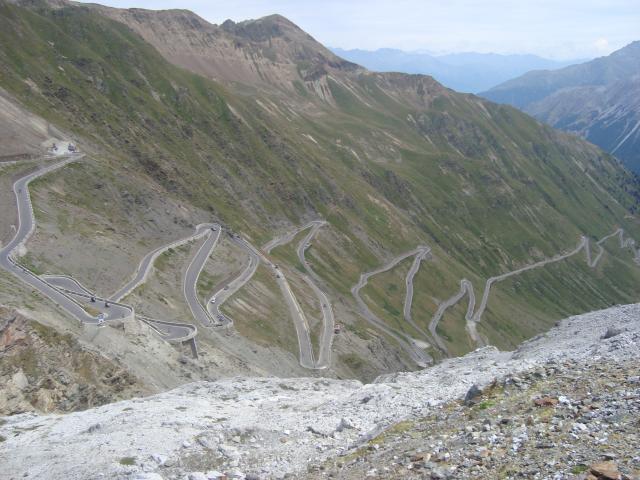 Summer 2015...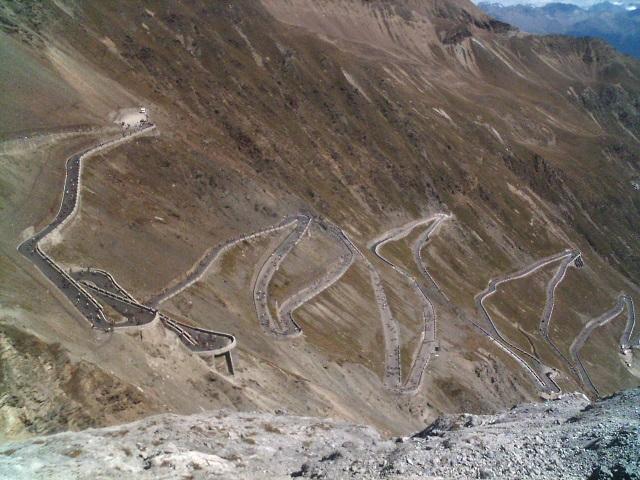 ...and from the same spot in autumn 2006.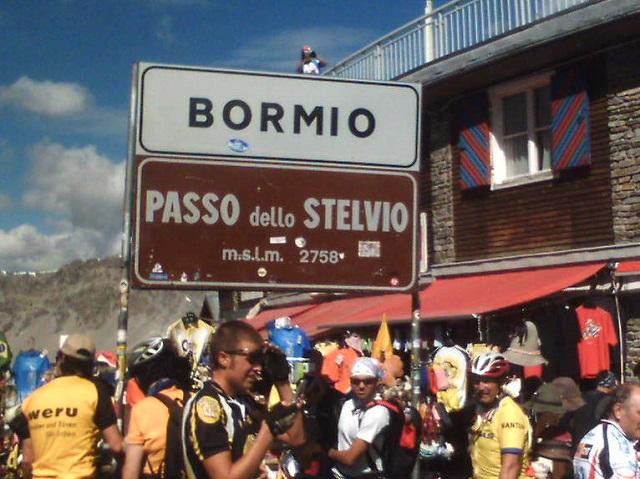 This used to be the official pass sign reporting an elevation of 2,758m.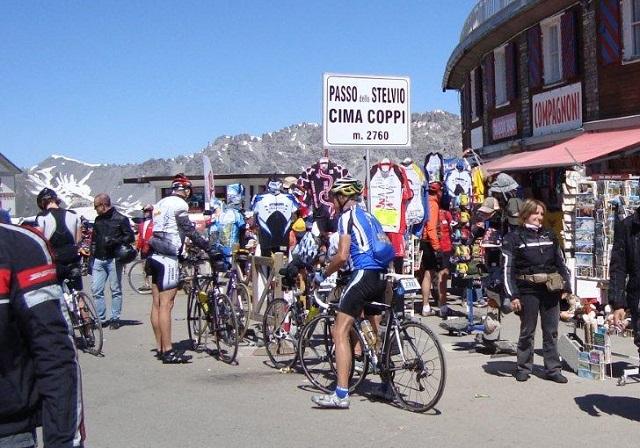 Today's sign reports at the same place an altitude of even 2,760m.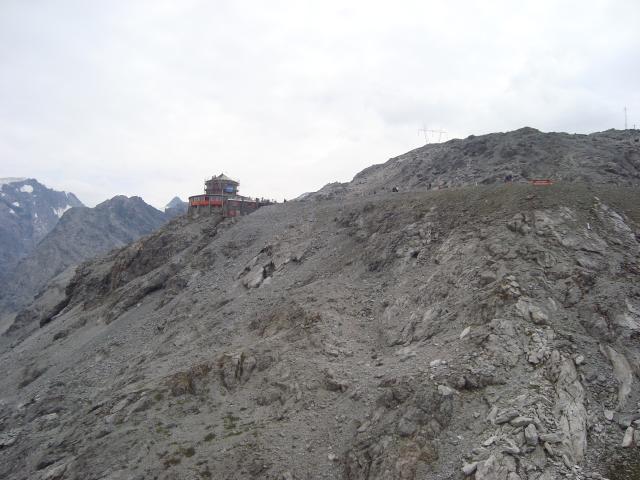 Road cyclist are advised to pedal up the paved runway to even higher Tibethut. This spot is some 30 meters higher than pass summit and thus overtakes Col de l'Iseran as third highest accessible asphalted spot in the Alps (behind Ötztaler Glacier Road und Cime de la Bonette).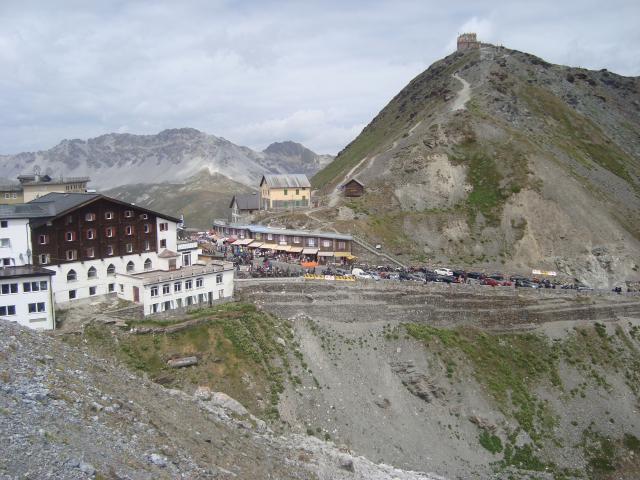 View from ascent to Tibethut down to pass summit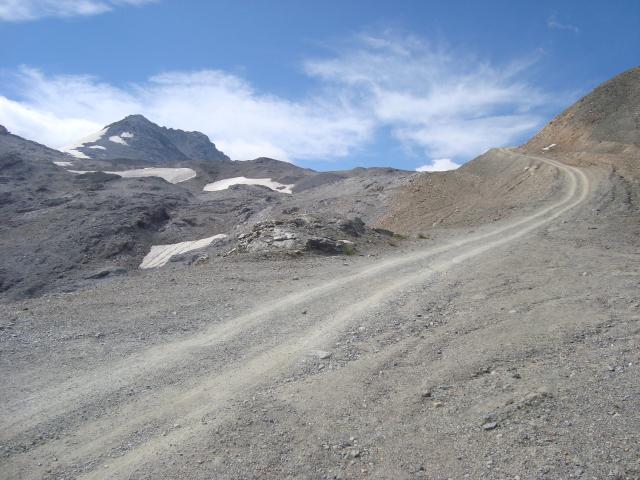 Finally a real goody awaits the few mountain bikers that have reached pass summit: The unpaved runway to Ortlerhaus at an elevation above 3,000 meters.