An asphalted road leads up to the parking area at Eagle's Nest Kehlsteinhaus. However, this road is prohibited to cyclists and is only used by buses for tourists. But there is another old military road of the thirties which can be cycled with a mountain bike. Latter road is described below.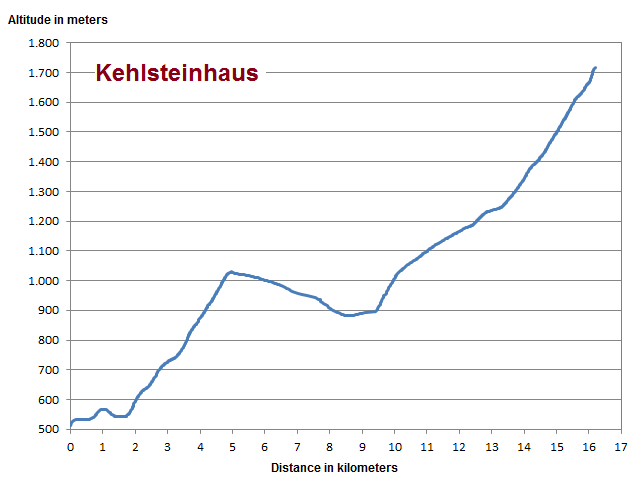 The outline shows at first the wandering odyssey from Berchtesgaden through the forest up to Obersalzberg at some 900 meters. After that follows the ascent on Roßfeldstraße and subsequently the way on the old steep military road reaching a maximum grade of 17% at its end.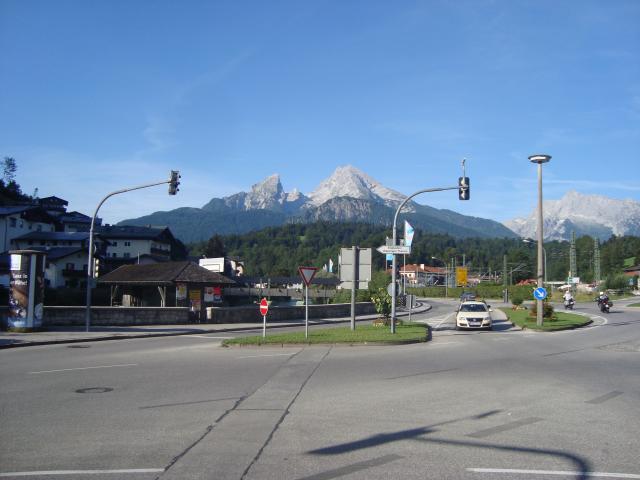 Departure in the center of Berchtesgaden with Watzmann mountain in the back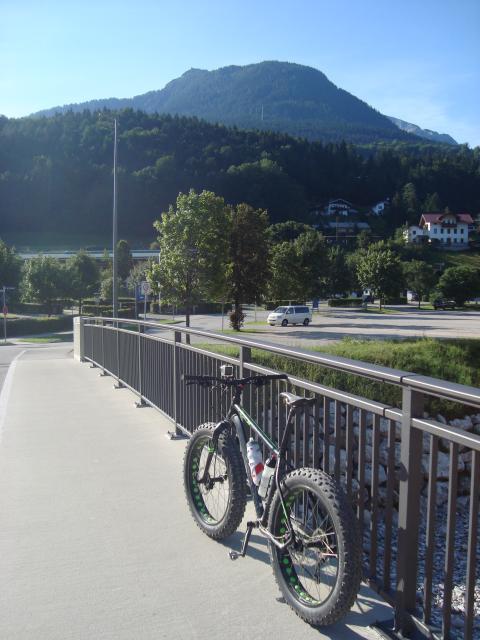 The route crosses the Berchtesgadener Ache with Kehlstein mountain in the back.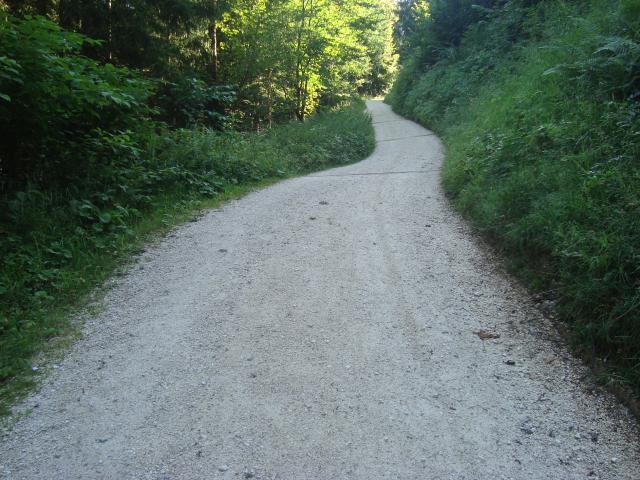 The first kilometers lead through wooden area on mountain bike route no. 8. However, this seems to be the wrong way...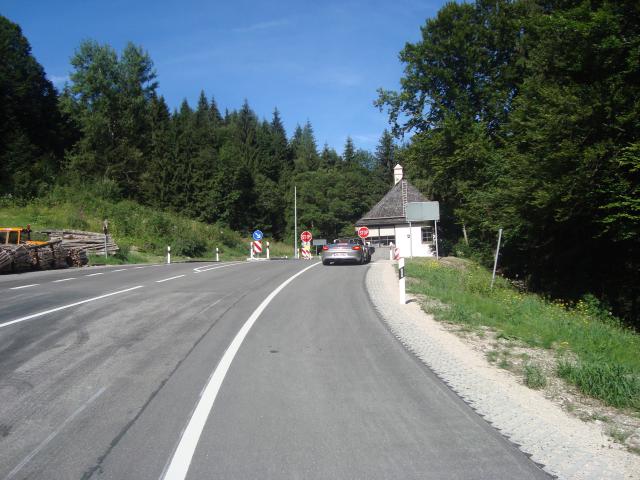 Anyhow, we reach a stopover at Obersalzberg and at this spot the toll gate of Roßfeld-Höhenringstraße.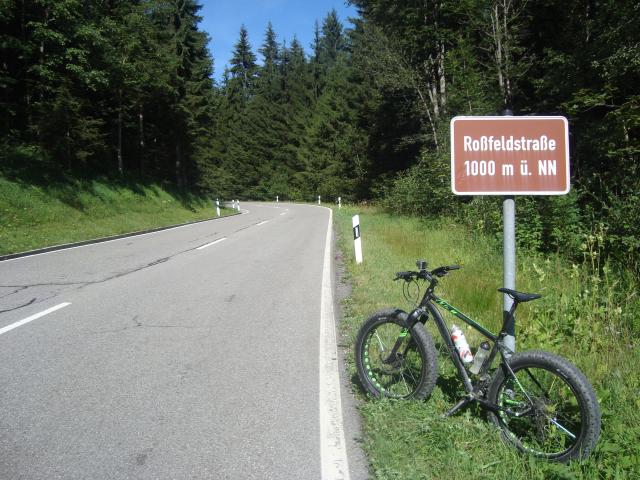 Asphalted road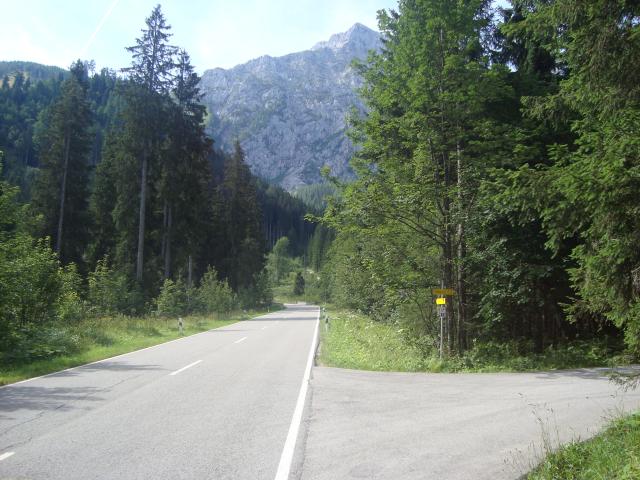 The old military road diverts at this hidden spot from Roßfeldstraße.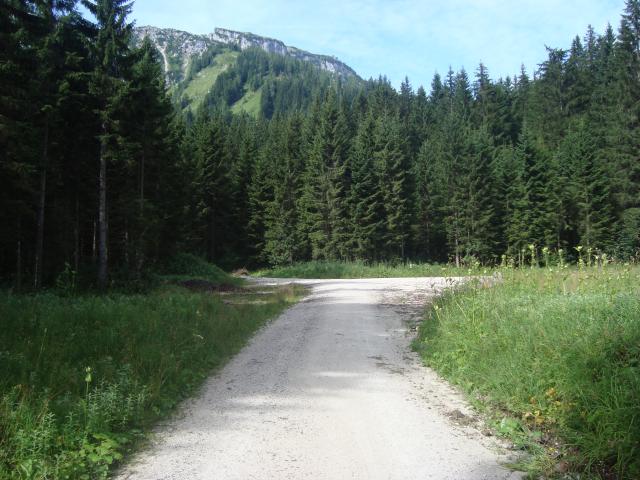 First two kilometers of the road are graveled forcing the cyclist to ride a mountain bike. At the very top Eagle's Nest becomes visible.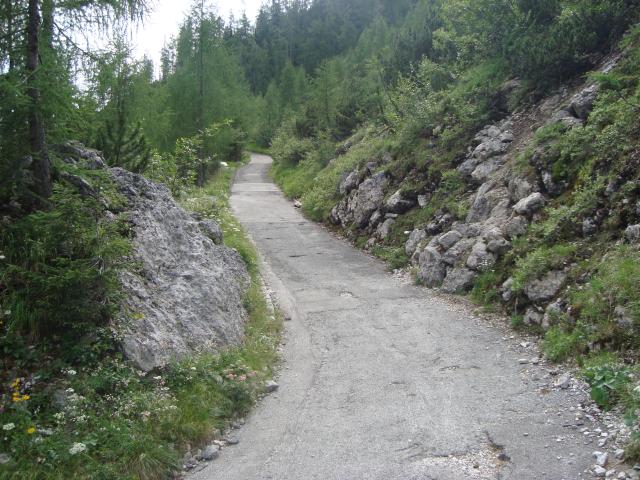 After that the old asphalted ascent routes only little attractive at northeastern side of Kehlstein.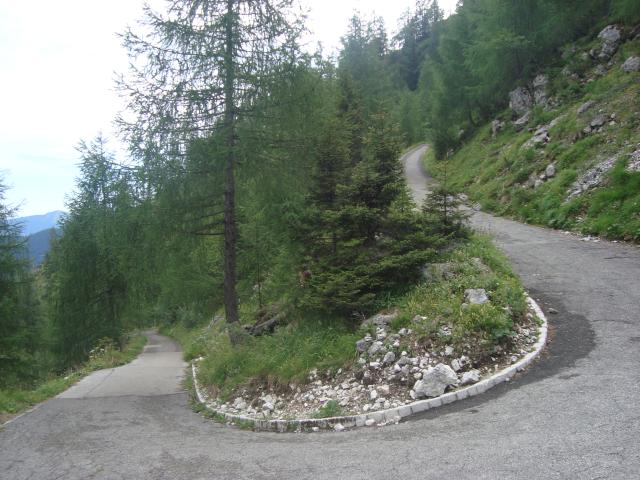 Very steep at its end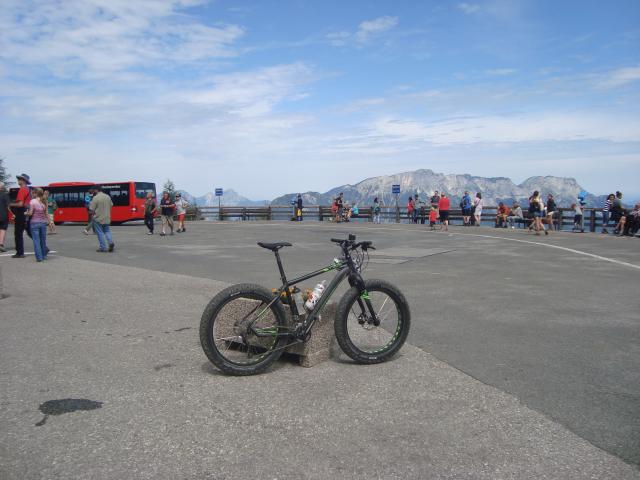 Finally you reach the parking area at Kehlstein and you meet with thousands of tourists having used the coaches on the new road.