Off topic - but grandiose: 10,500 squarekilometers sized saltlake inwardly Bolivia is world's largest of its kind and you can ride a bicycle on it! This tour starts at the northern bank of the lake in the small village of Tahua beneath volcano Tunupa. At first the way leads 10 kilometers at the lakeside to the neighbouring village Coqueza and subsequently towards the south to the island of Incahuasi situated right in the midst of the saltlake.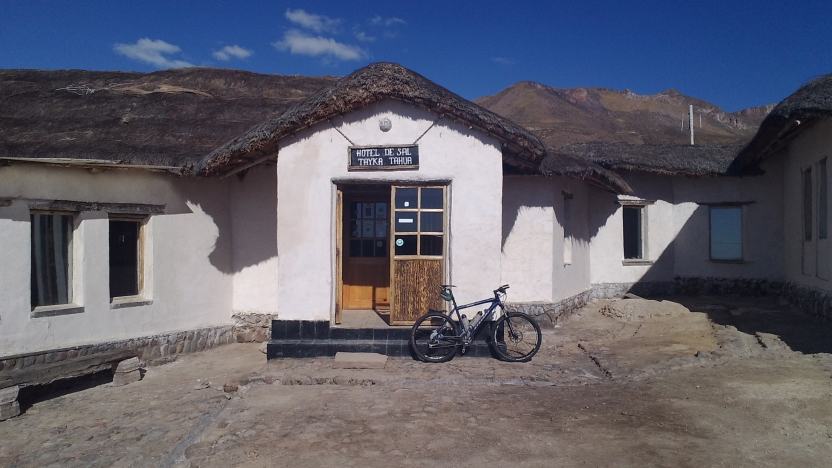 Departure at the salt hotel in Tahua. The building is entirely made of salt directly digged from the lake.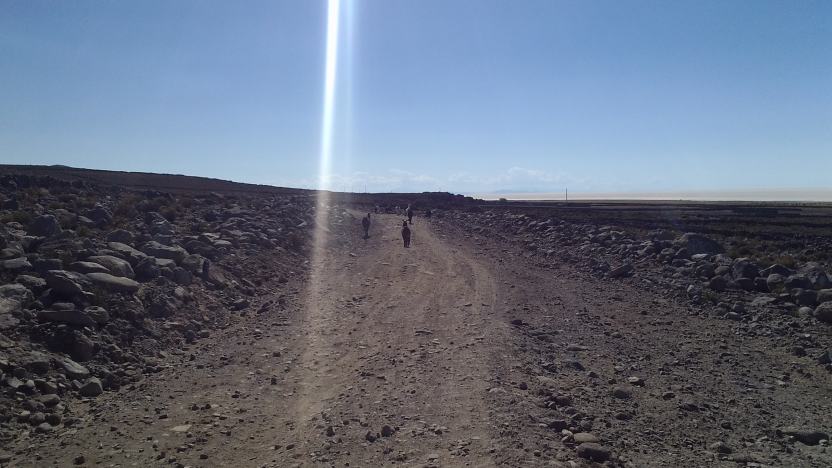 Stony way to the nearby village with llamas crossing. In the right back the saltlake can be identified.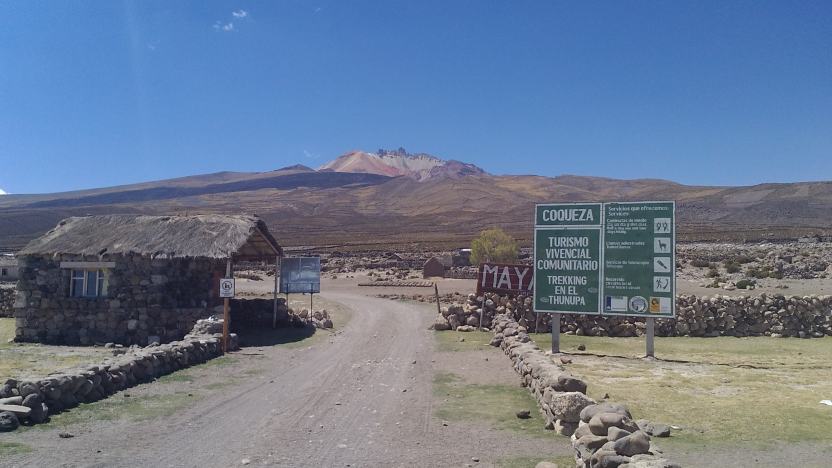 Village Coqueza welcomes its few guests arriving from the lake with this amazing view to volcano Tunupa exceeding 5,400 meters.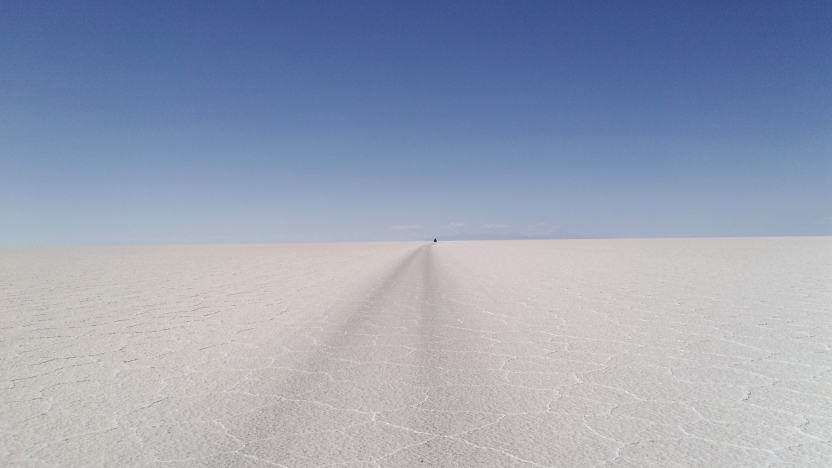 White out! The tiny black spot at the horizon is my support car. The tire friction of the tourist's jeeps reveal a traffic line. Next to the line the surface becomes very coarse and reminds of frozen snow on ice. Sun and salt burn all chinks of both bike and rider. Sunscreen 50+, snow goggles and brimmed hat are compulsory.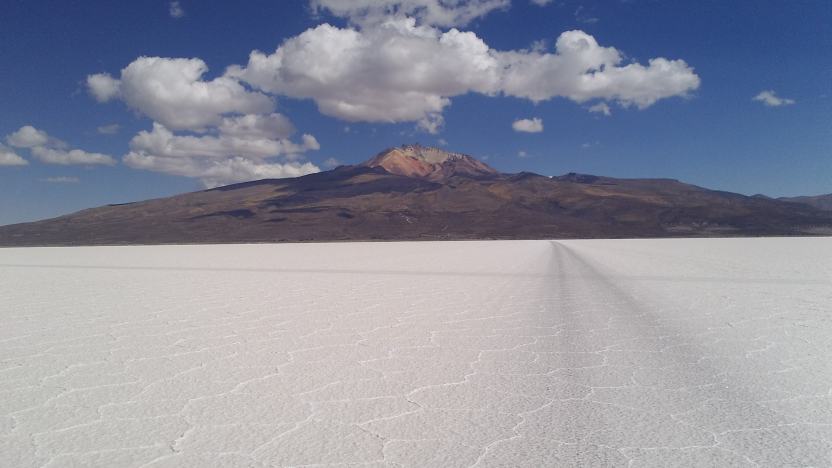 View back onto Tunupa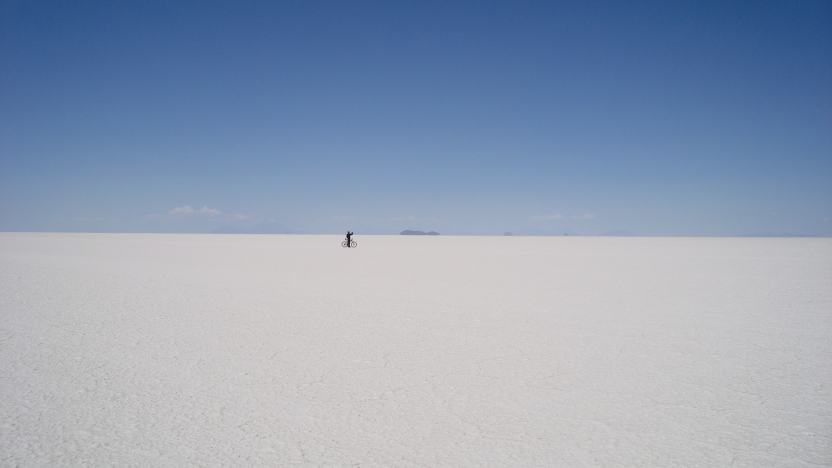 Nothing but salt...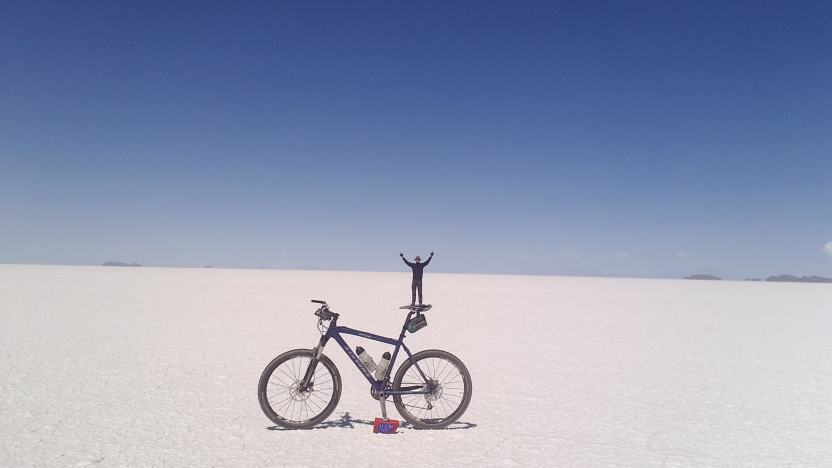 Mandatory perspective image views must not miss...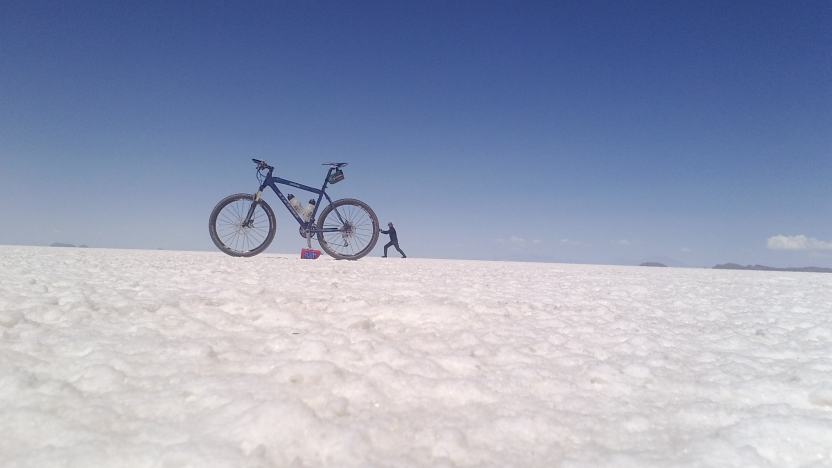 ...one more.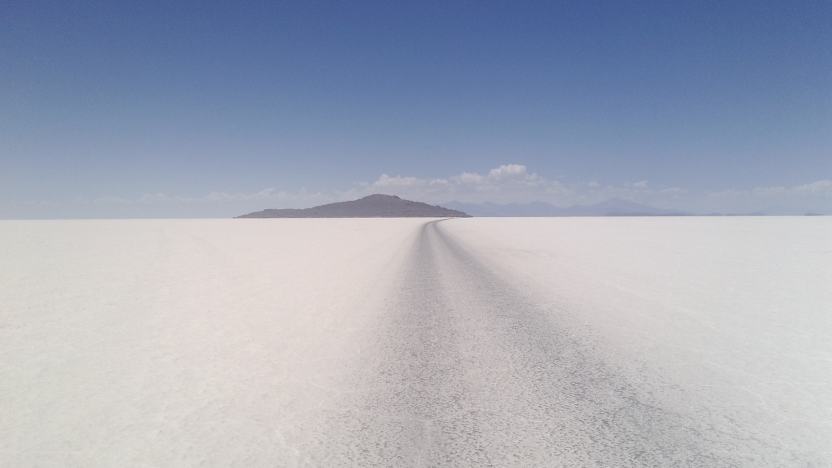 Total distance on the lake to Isla Incahusi is some 37 kilometers and becomes a very demanding challenge: The way only leads straight on!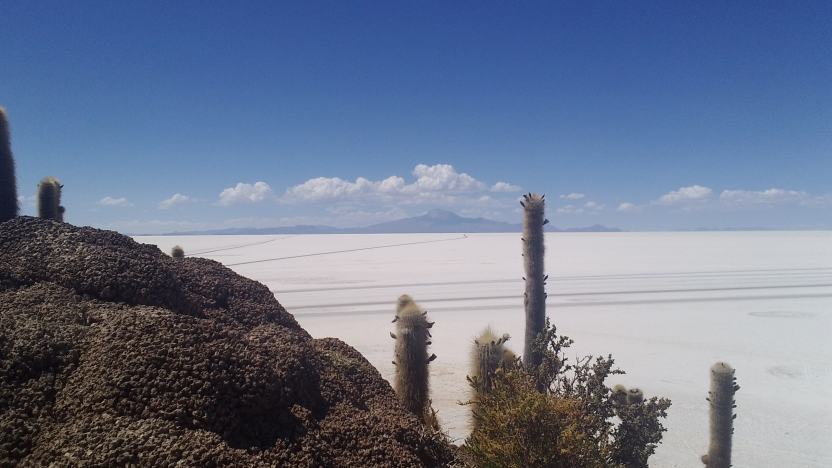 Hundreds of cactuses cover the island, some of them 900 years old. In the very back volcano Tunupa.