A highly attractive 3,000m target for any uphill cyclist is Hotel Baita Ortler above famous Stelvio pass. The Hotel is located directly at a glacier with a summer ski area. If you have succesfully conquered the climb to Stelvio pass (Stilfser Joch) you can additionally ride on a mountain bike a very steep gravel road up to the hotel.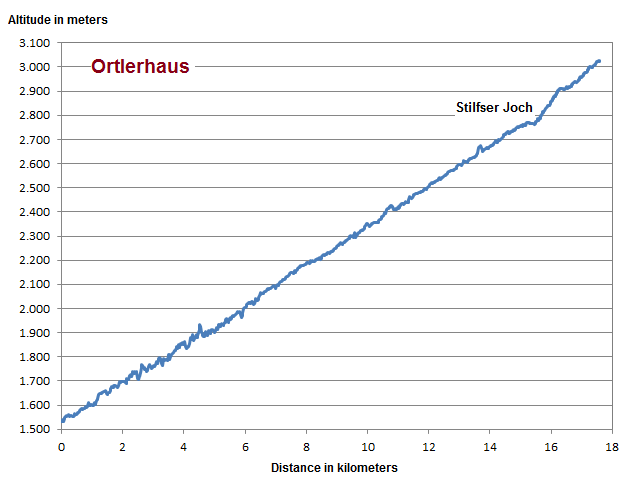 The way to Passo Stelvio/Stilfser Joch (2,760m) has an average grade of 8% and is smoothly cyclable using a mountain bike. Afterwards the steep climb with 17% peaks leads up to Hotel Baita Ortler.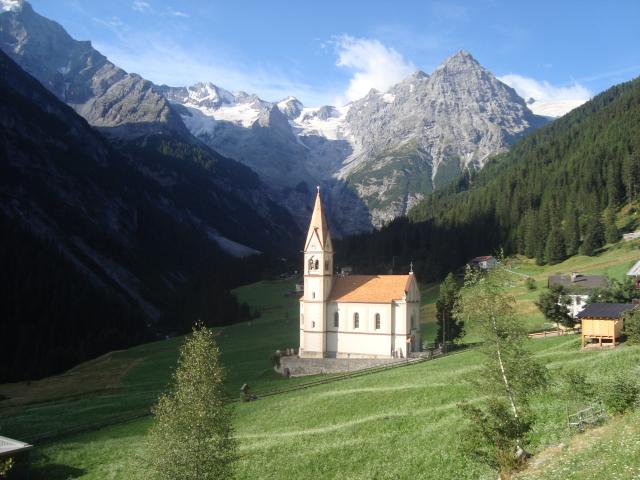 Today's departure in Trafoi. The climb to Passo Stelvio usually starts considerably lower in the small village of Prad. Anyhow, the famous 48 switchbacks of the stelvio climb only commence right here in Trafoi.
View to Ortler mountain at turn no. 31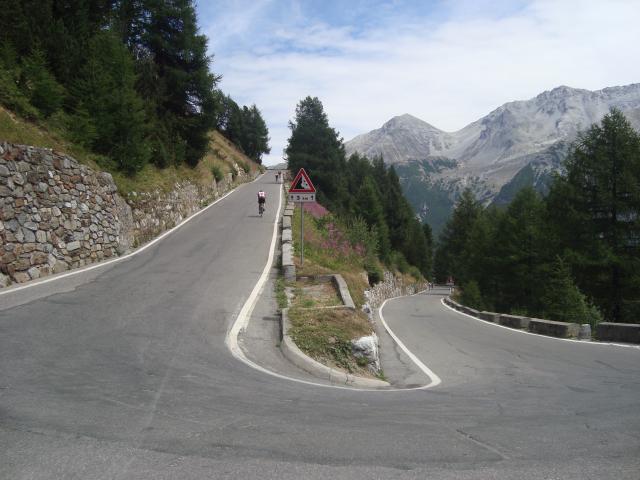 Lower part of the accumulation of switchbacks is beneath the tree line.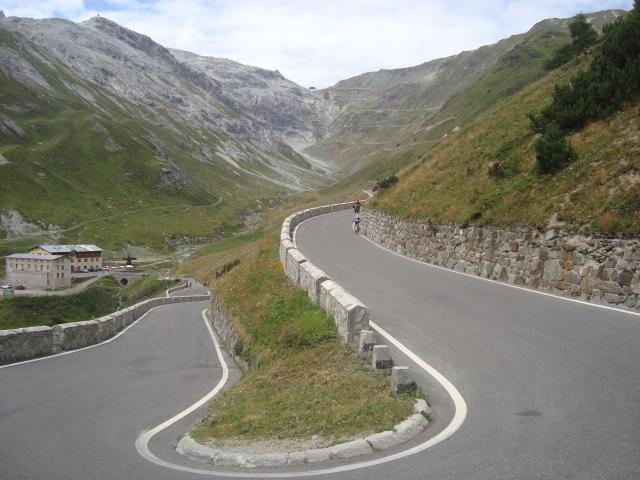 Amazing view from Hotel Franzenshöhe (2,200m) to pass summit and the remaining 20 curves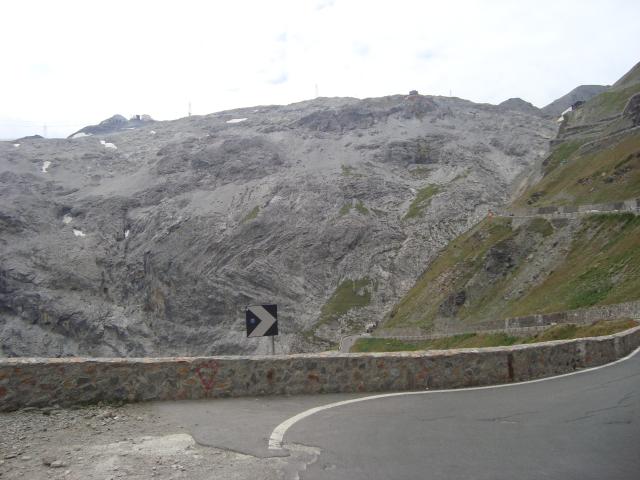 Pass summit in the very right of the image, to the left Tibethut and at the very left in the back Hotel Baita Ortler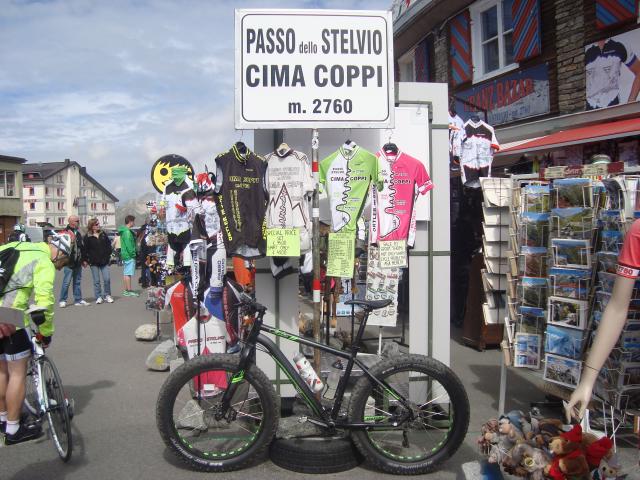 Stopover at the summit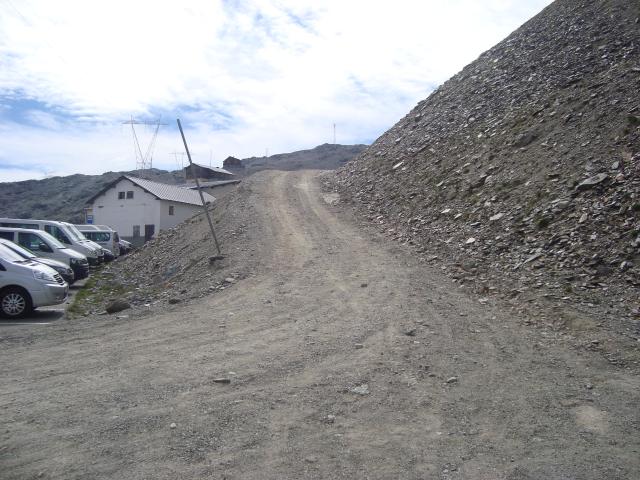 The somewhat hidden entry to the gravel road is at the parking area at the cable car station.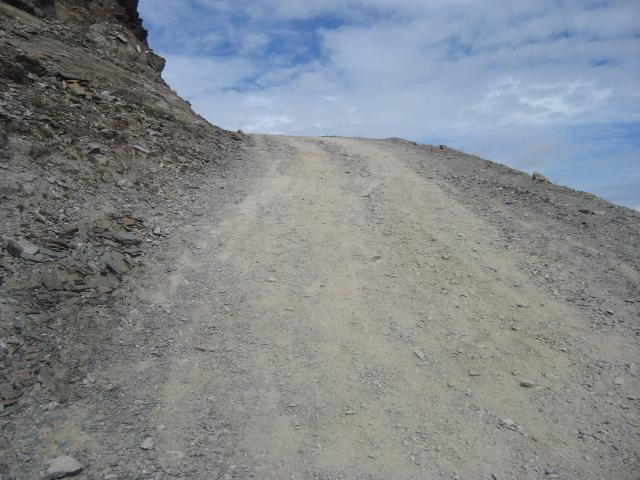 Unfortunately, this road becomes very steep already at its first turn.
The runway conditions vary from flat passages to other hardly rideable steep sections.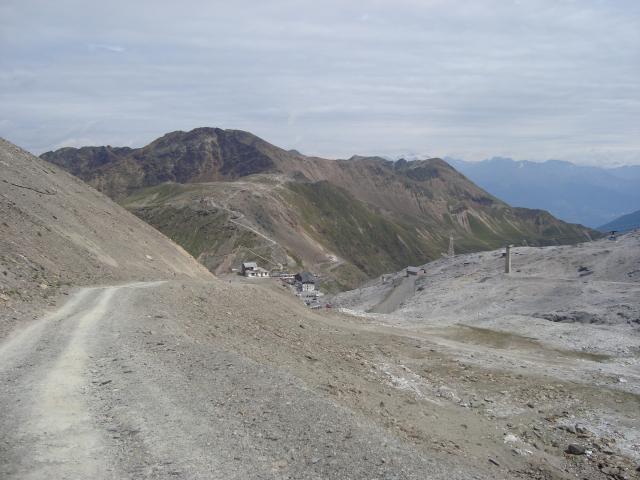 View down to Passo Stelvio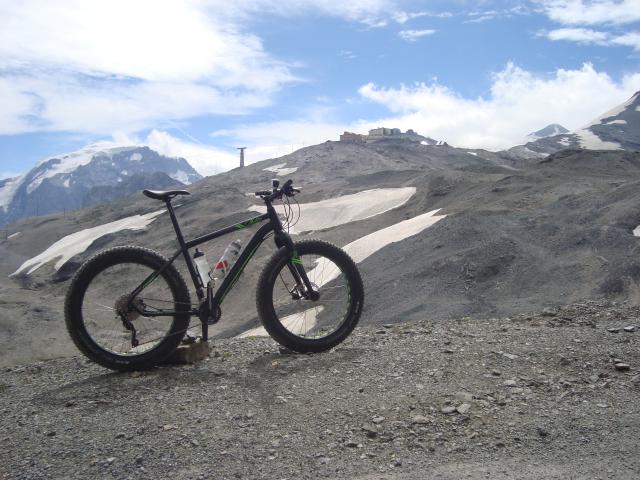 Today's target in the back. Due to the exposed location it becomes very windy and accordingly cold.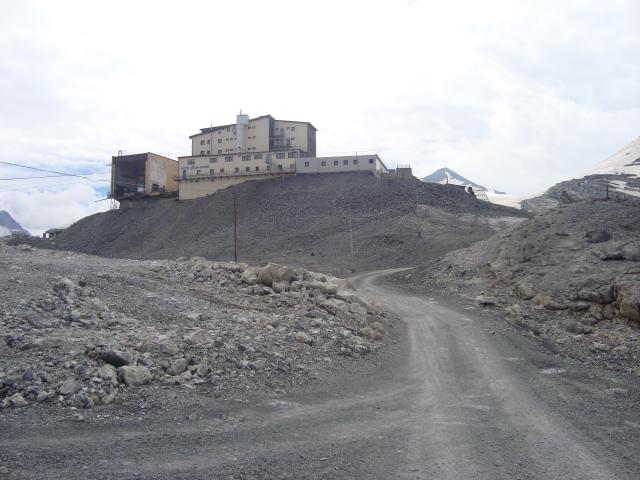 There are more pleasant areas in the Alps than this awful sight.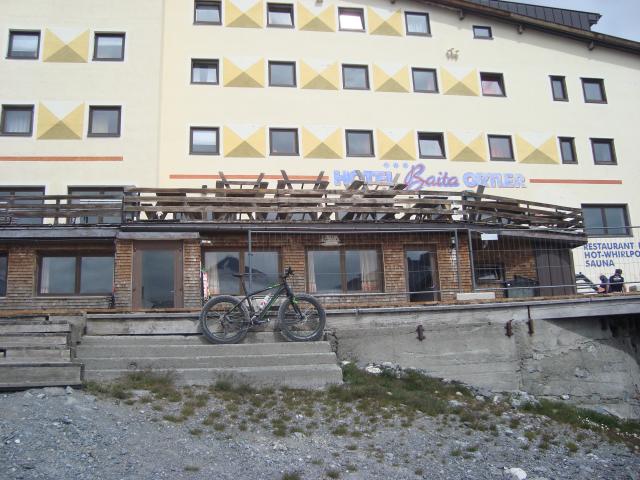 GPS measures 3,025 meters at this deserted surroundings. However, several cars of Skiteam Austria park on-site.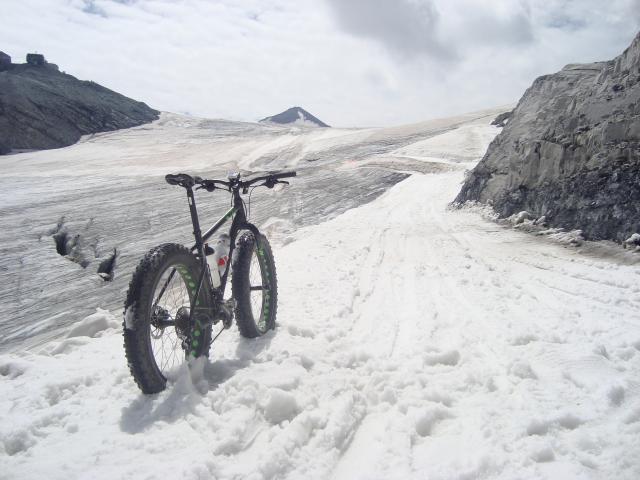 Tremendous panorama view at the extension of the glacier ski slope