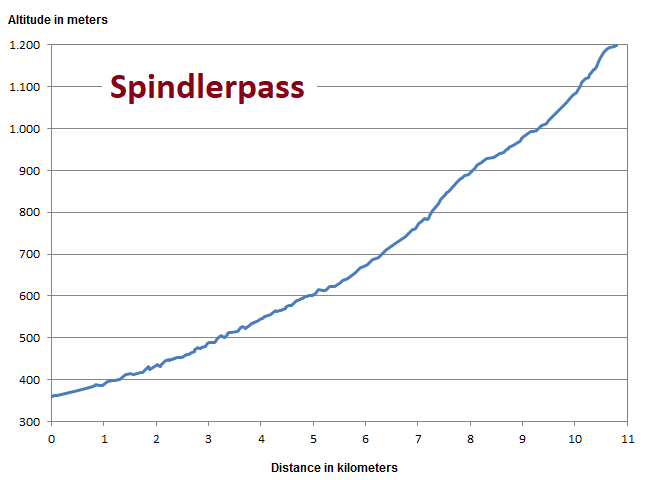 Between kilometre 7.5 and 8.0 you climb 100 metres - 20%. It is just as steep at the end.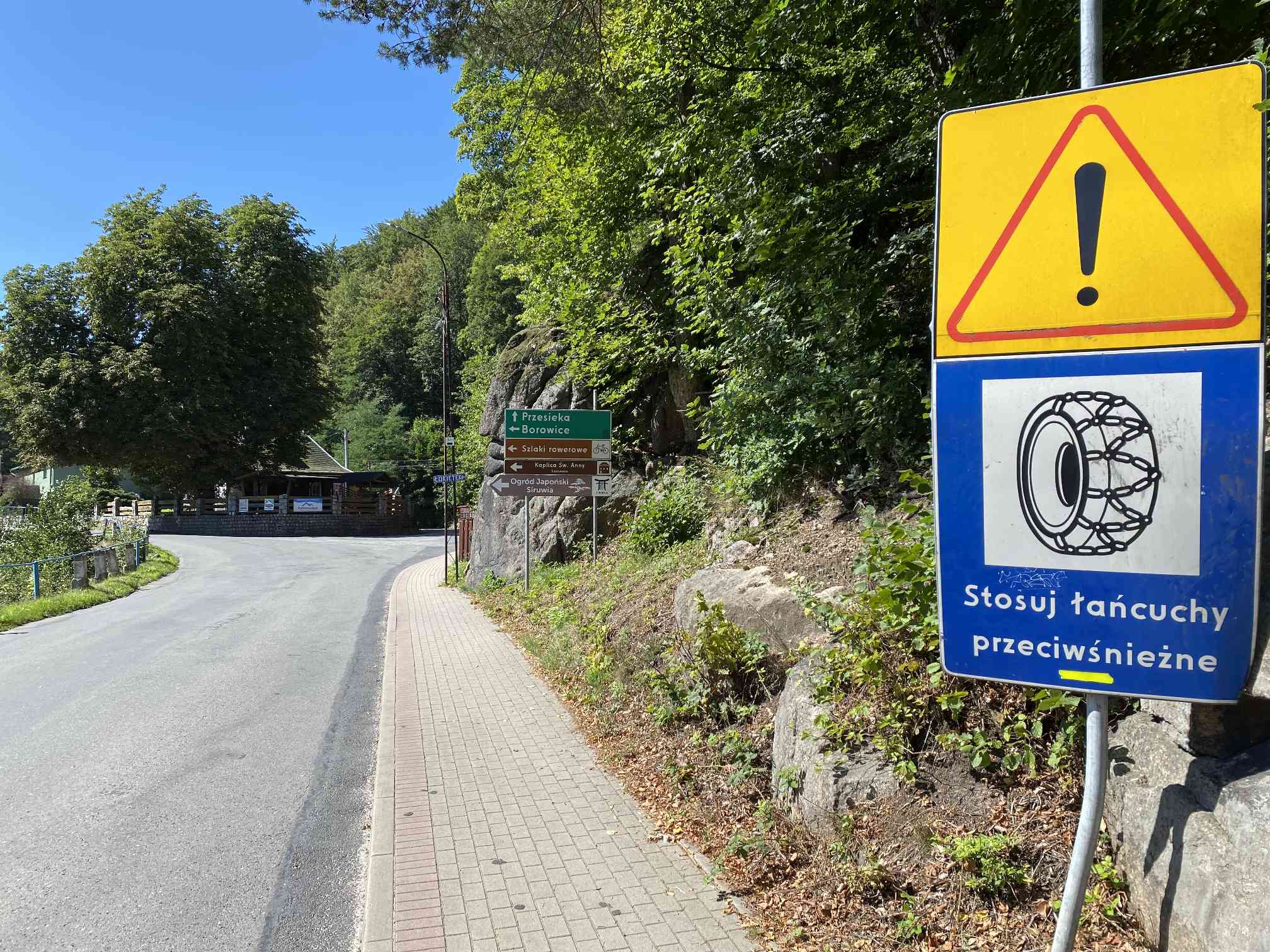 In Podgorzyn, the starting point, you simply follow the road to Przesieka.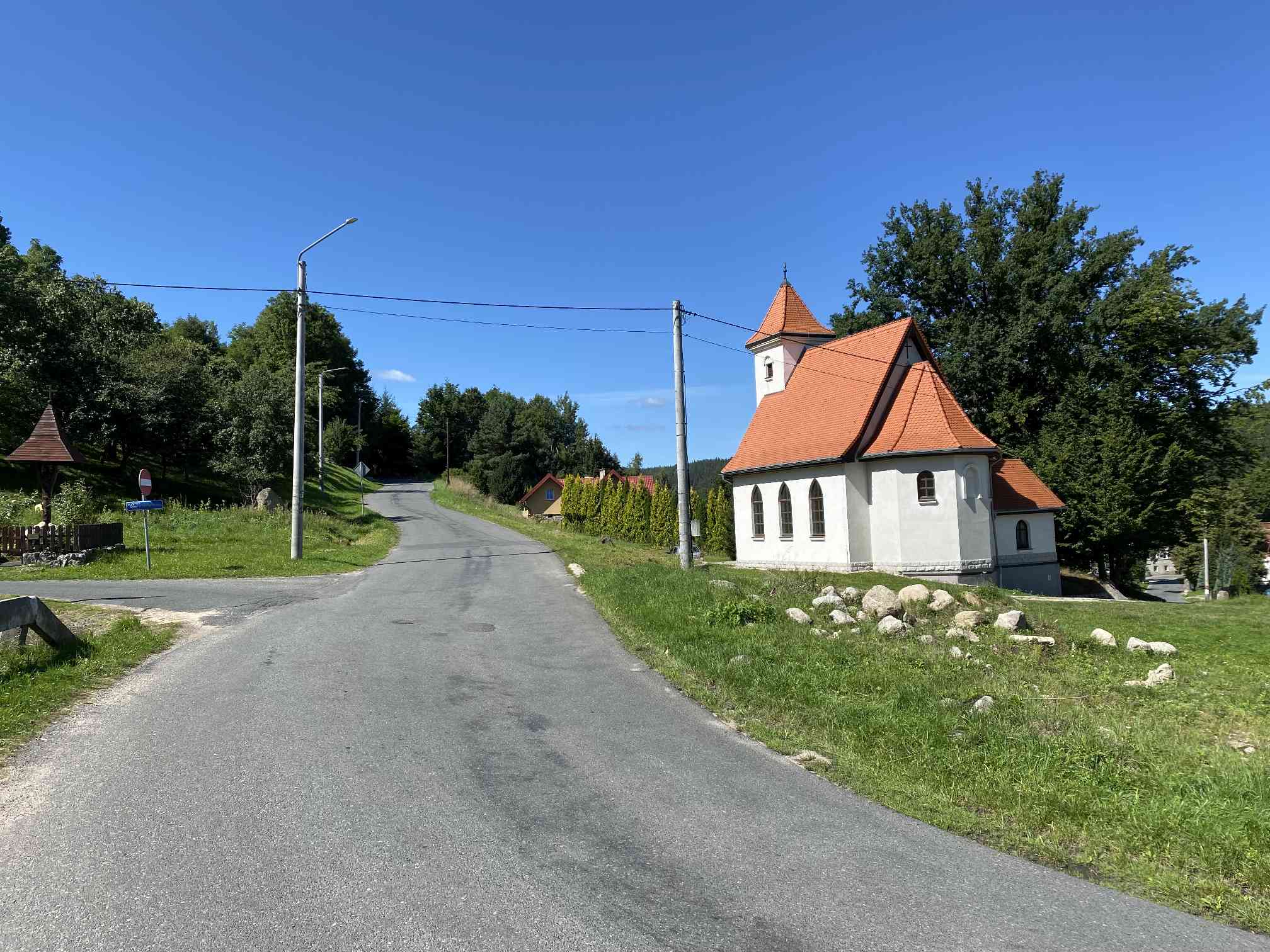 The path is unproblematic in the lower part.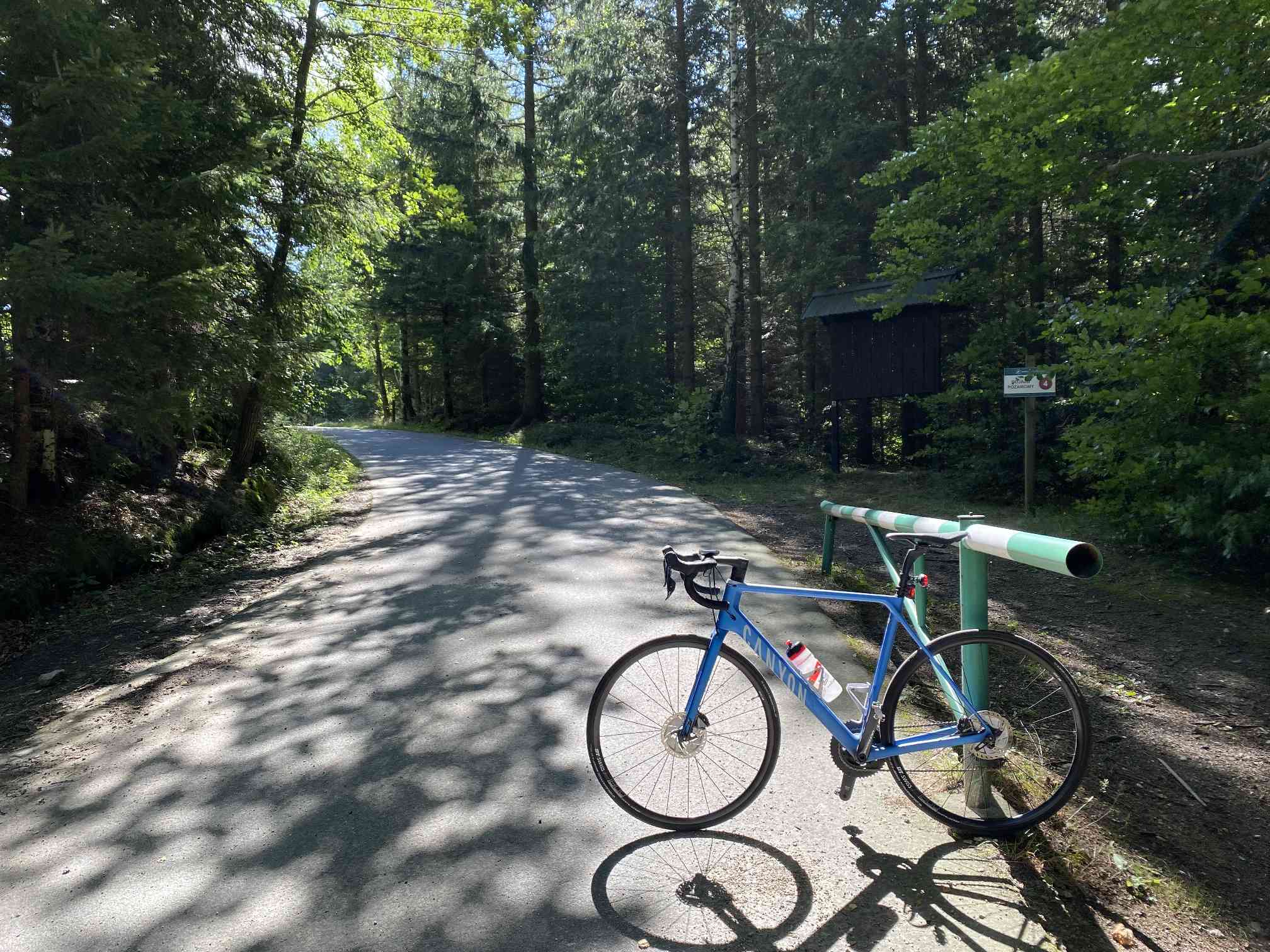 Until you come to this barrier at the end of Przesieka. Cars are not allowed here.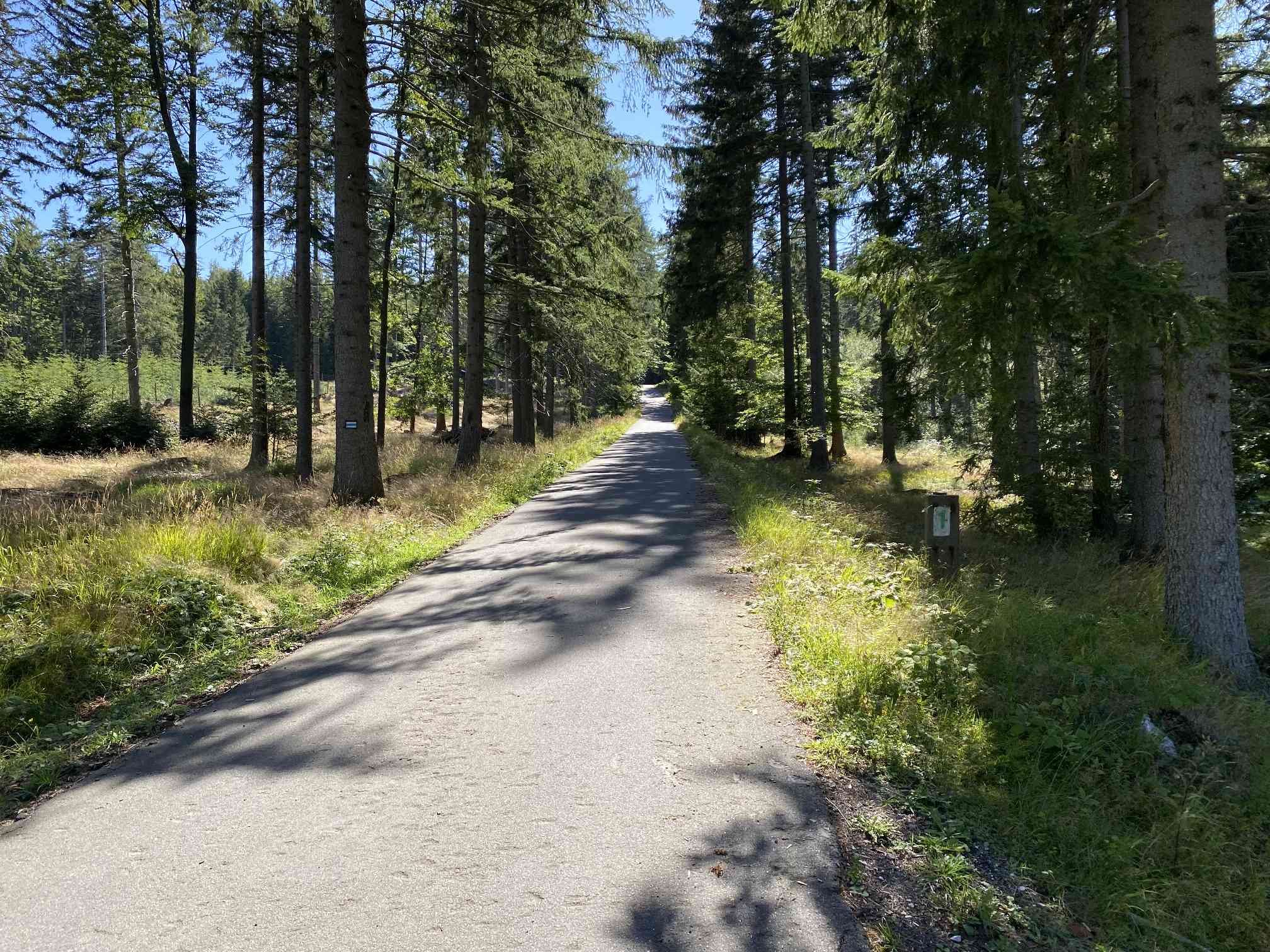 It becomes more demanding.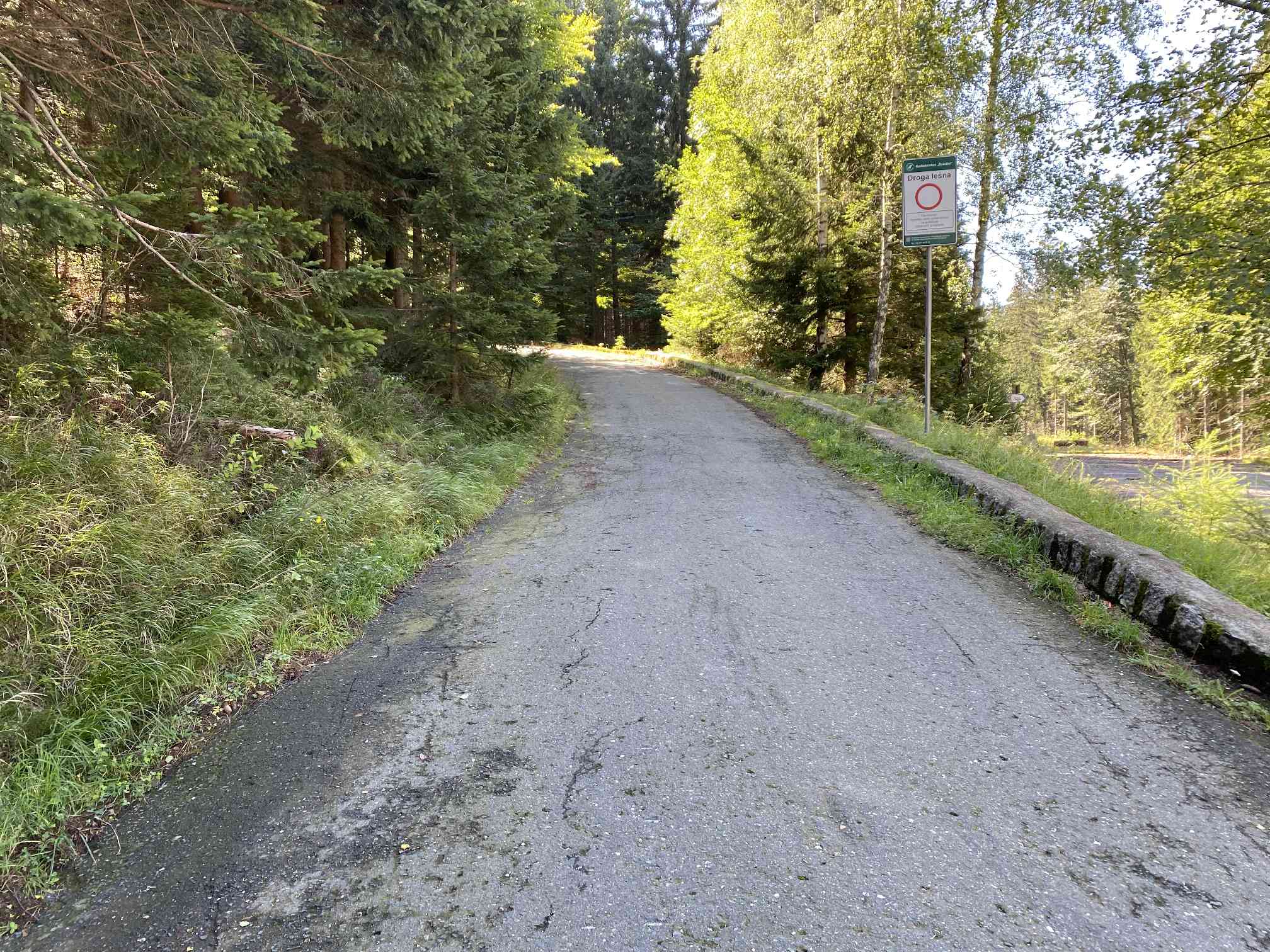 From kilometre 7, not only the road surface gets worse. It becomes very steep.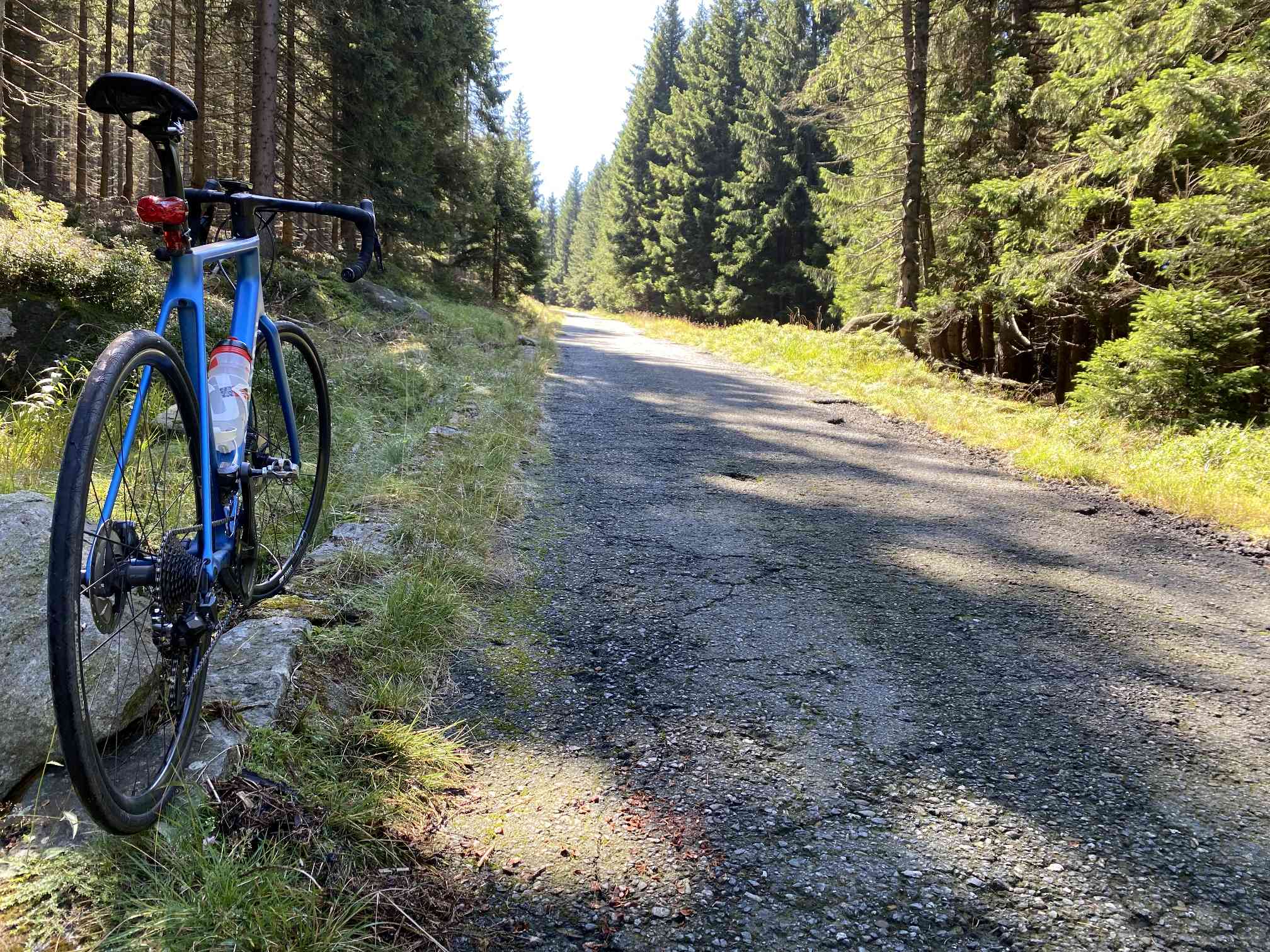 A short 20% passage forces you to take a break, if not to push.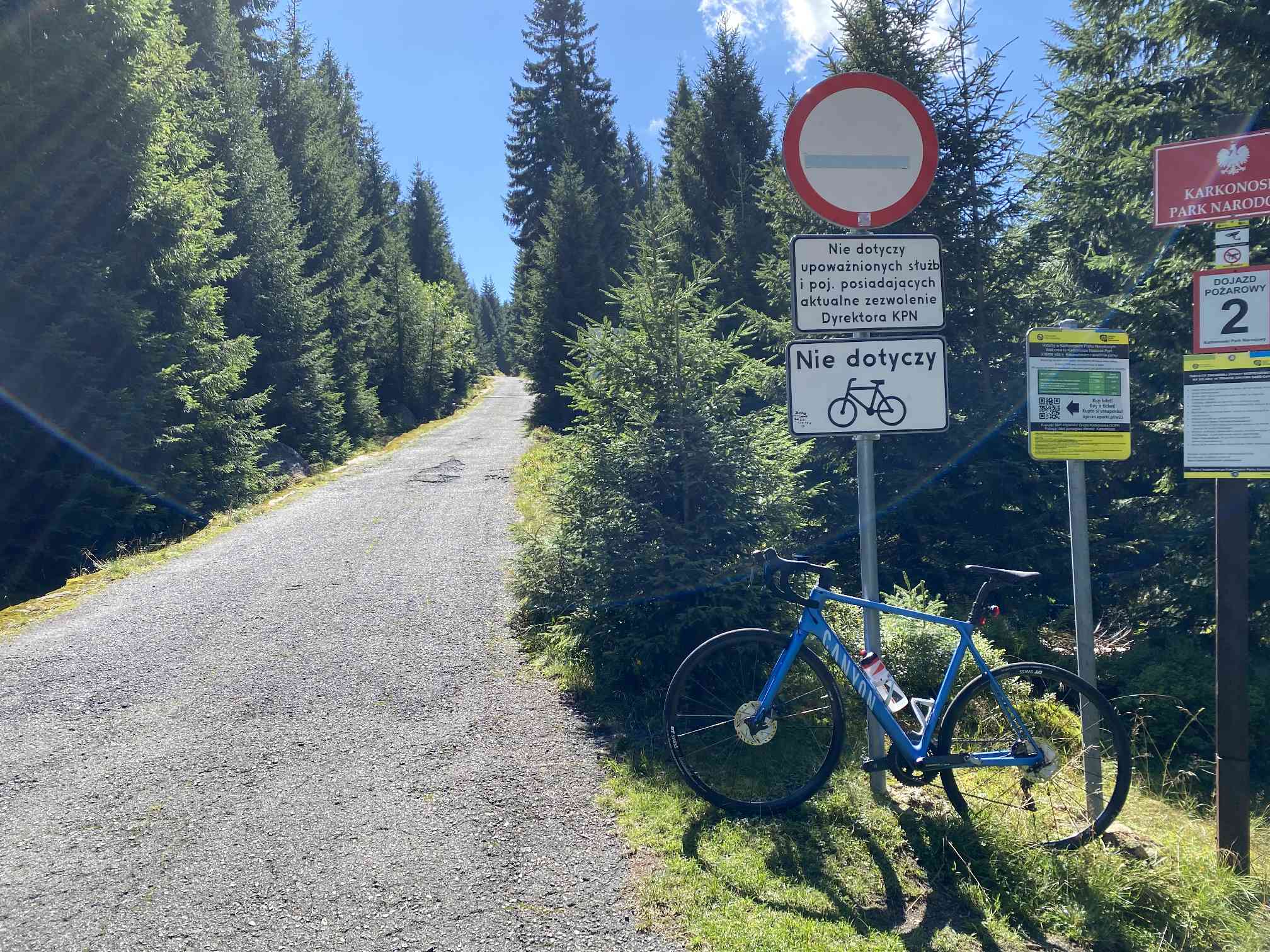 Funny traffic sign that allows cyclists to pass through. Normal cyclists certainly can't get up here...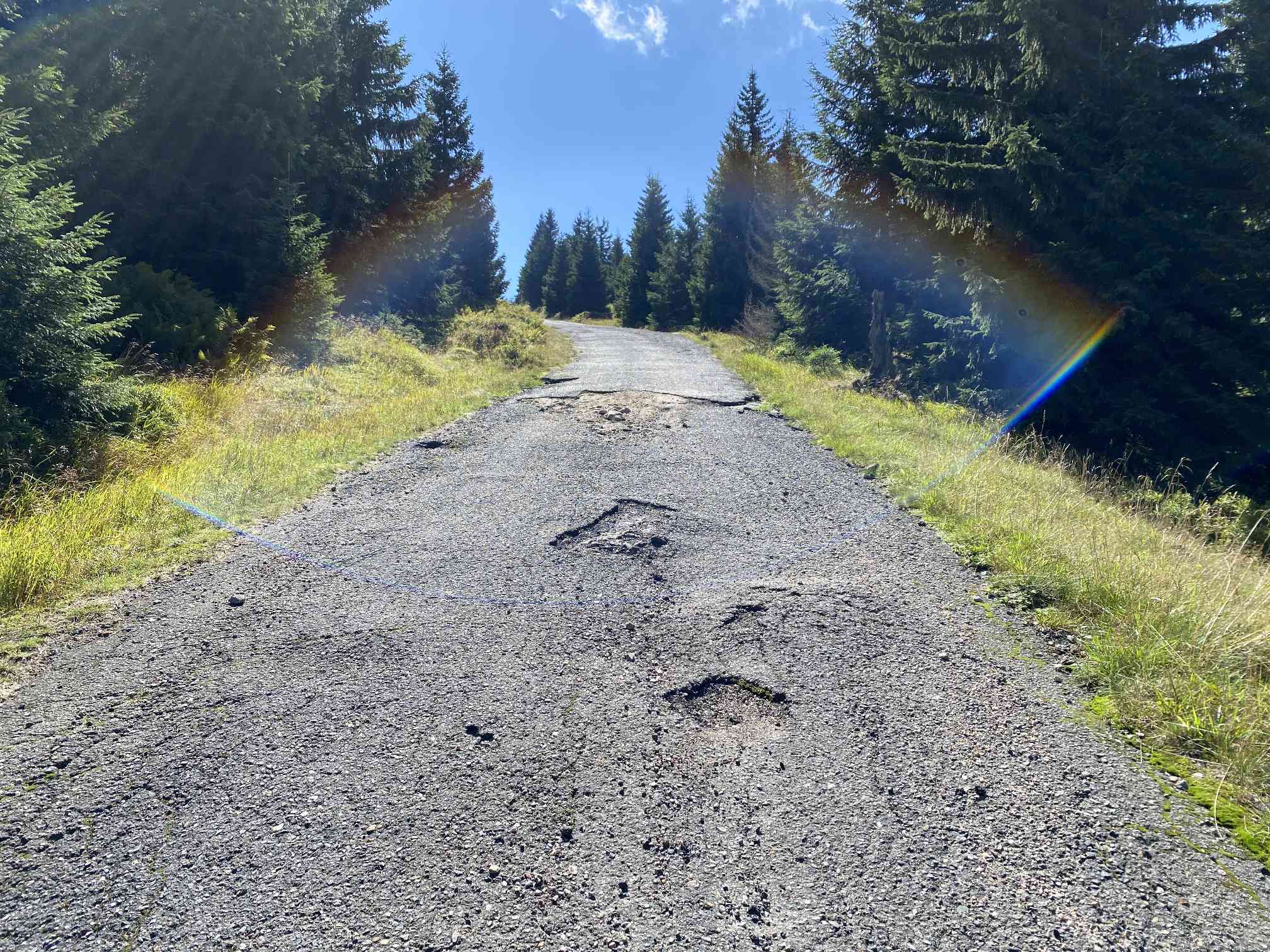 The poor road surface doesn't make it any easier.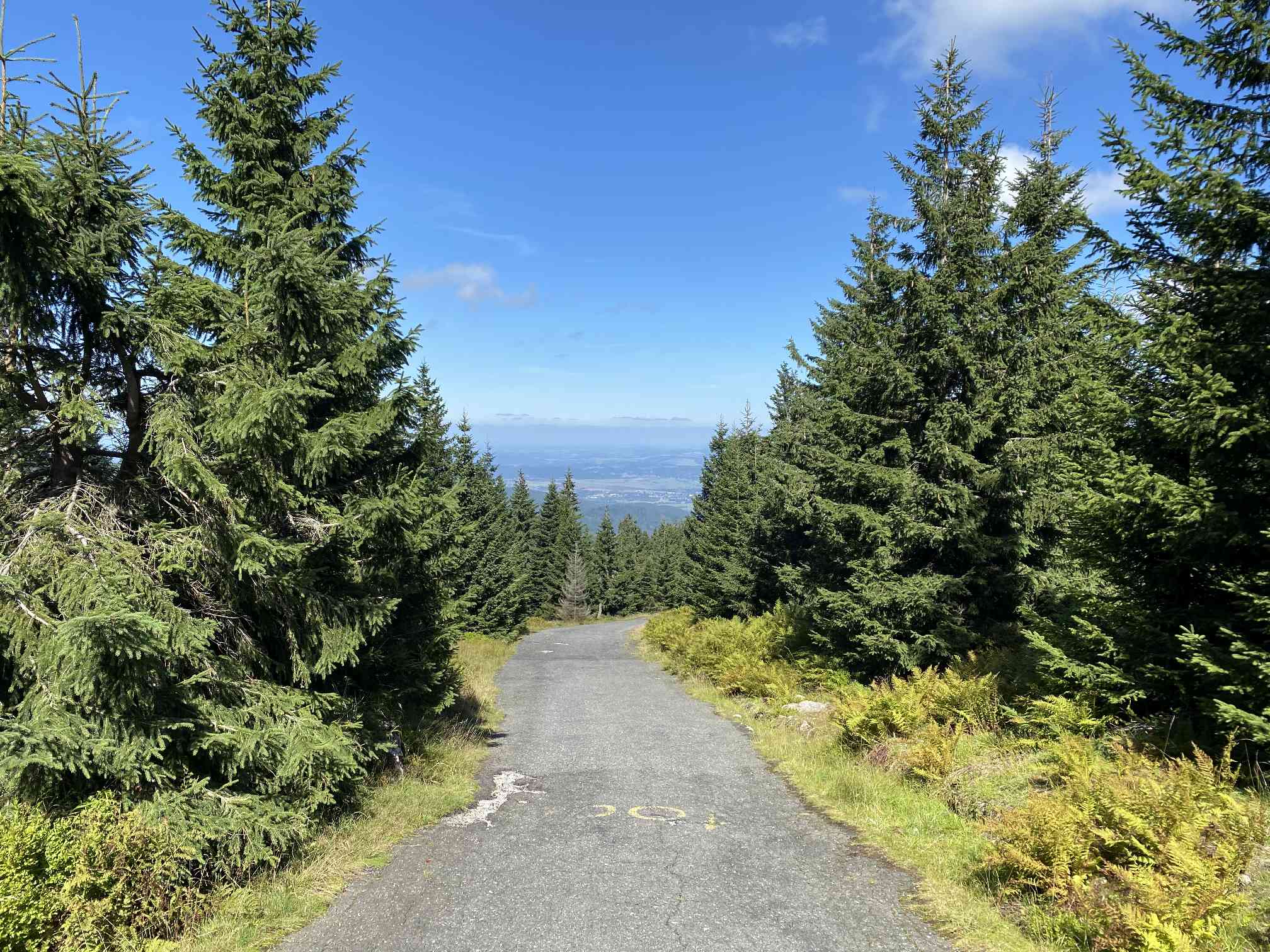 Only shortly before the finish does the view back down into the Polish lowlands open up.
Then you are on a large car park on the top of the pass, which can be reached by car from the Czech side (and of course much more comfortably than by road bike from the Polish side).
The Spindlerova Bouda Hotel is located on the border ridge.