The Ötztal Glacier Road leads to the highest spot accessible on an asphalted road in the Alps. The climb provides a very demanding gradient with a challenging average of more than 10%. The road with its excellent surface conditions has very low motorized traffic in summer and thus becomes a must-do for every amateur cyclist.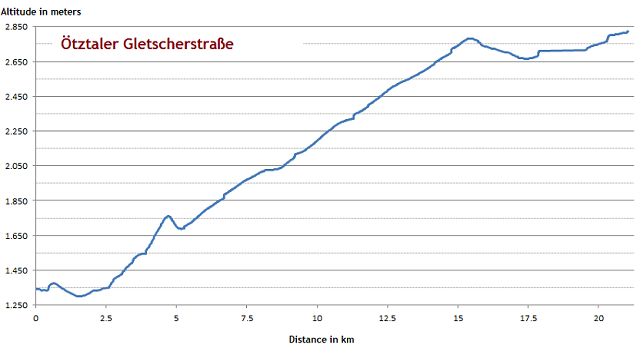 The profile shows a very steep climb right after departure in Sölden. After some five kilometers the toll gate is reached and the gradient subsequently stays more than 10% until Rettenbach Glacier at 2,670m where you can proceed to an upper parking area at an elevation of almost 2,800m. From Rettenbach Glacier a short tunnel (at 18km) leads to Tiefenbach Glacier with a parking area having its peak at 2,822 meters.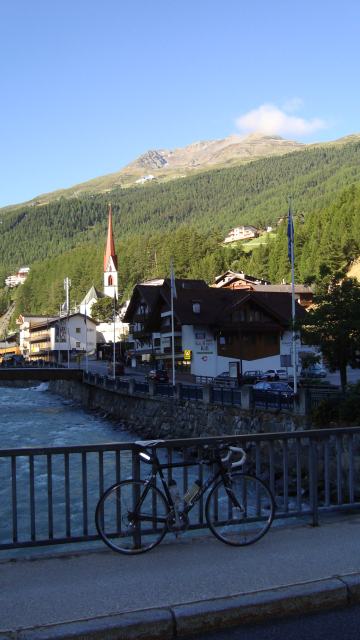 Deaprture early in the morning in Sölden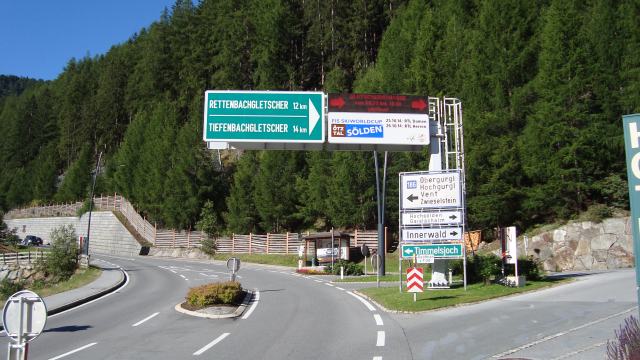 At the end of the village the road diverts to the right to the Glacier Road and to the left to Timmelsjoch.
Road is demanding steep right after the start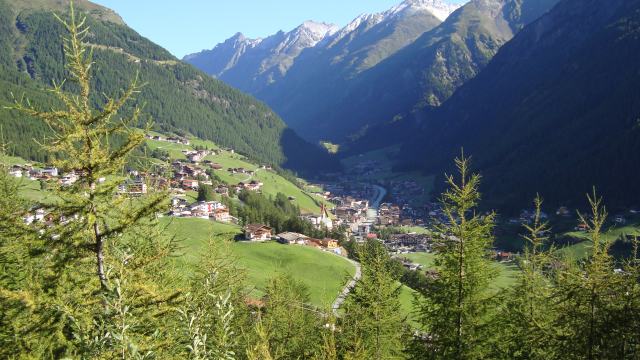 Fast altitude gain provides a nice view down to the village.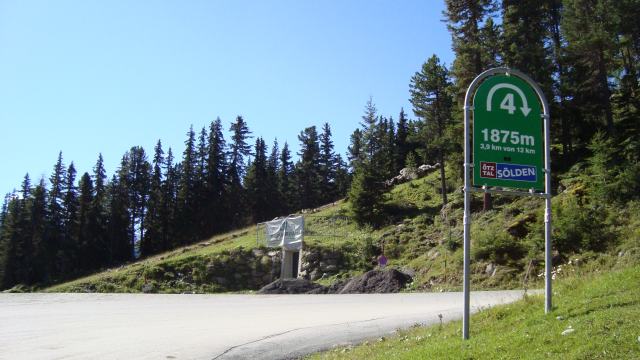 The slopes are numbered and report altitude and distance.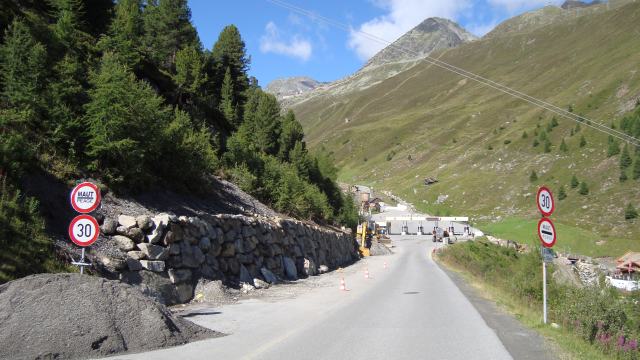 Toll gate at 1,700 meters (toll-free for cyclists)
Same image like seven years before (see below). In the back Rettenbach Glacier.
At the left a ski slope down from Rettenbach Glacier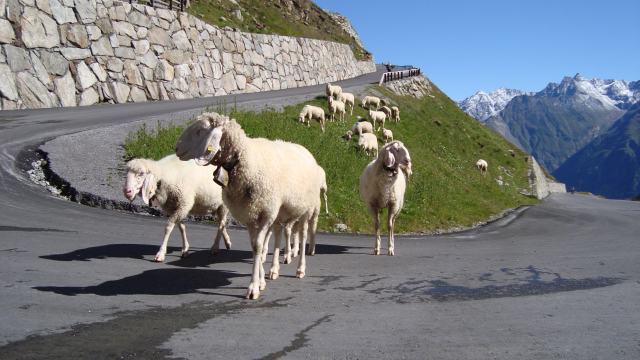 Some locals alongside the road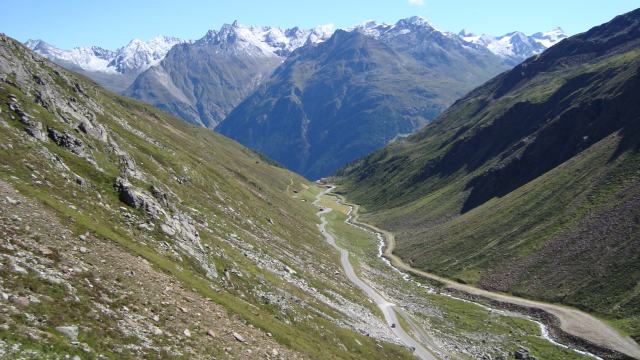 View down to the already passed way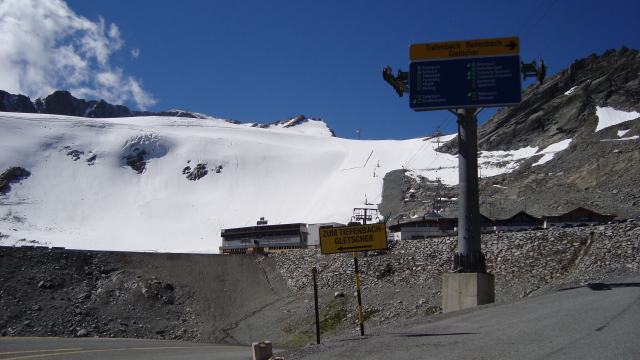 At 2,670 meters the way diverts to the left to Tiefenbach Glacier and straight on to Rettenbach Glacier. At the right the way proceeds some further 120 meters of altitude gain up to a parking site.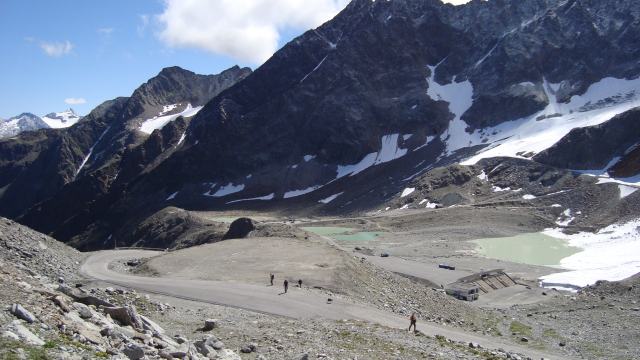 View down from this parking area. GPS reports 2,793 meters.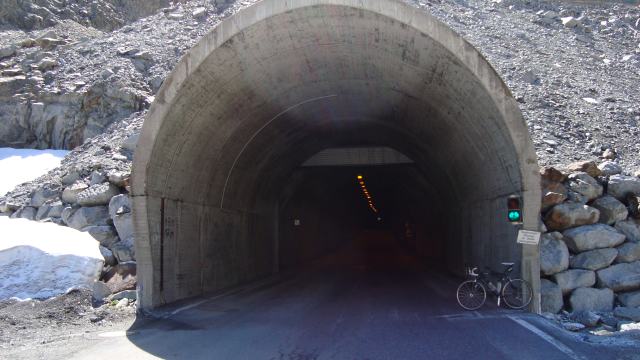 Crossing the lower parking site you get to the entrance of Rosi-Mittermeier-Tunnel leading to Tiefenbach Glacier.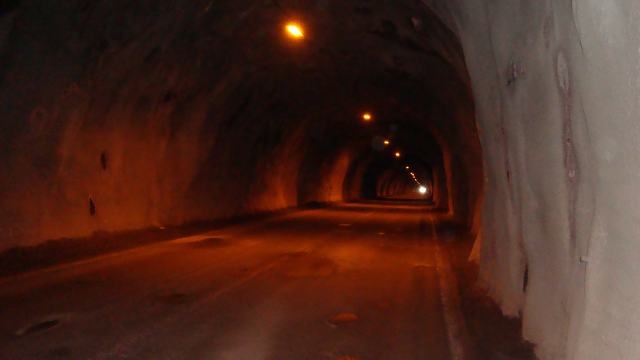 Tunnel has very low light on its two kilometers length.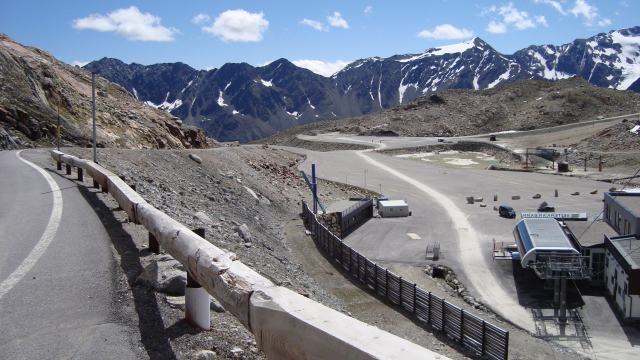 View down to the facilities at Tiefenbach Glacier at the end of the tunnel.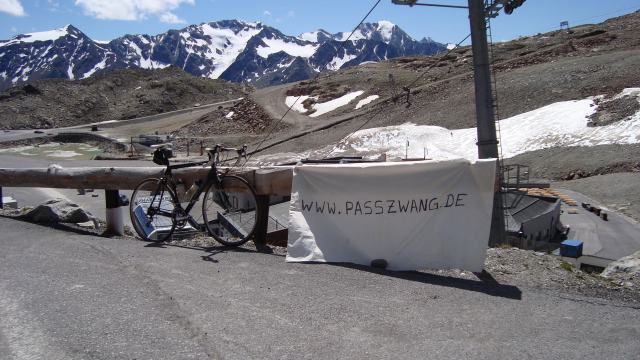 This spot is the highest one reachable on an asphalted road in the Alps. GPS exactly reports 2,822 meters.

-------------------------------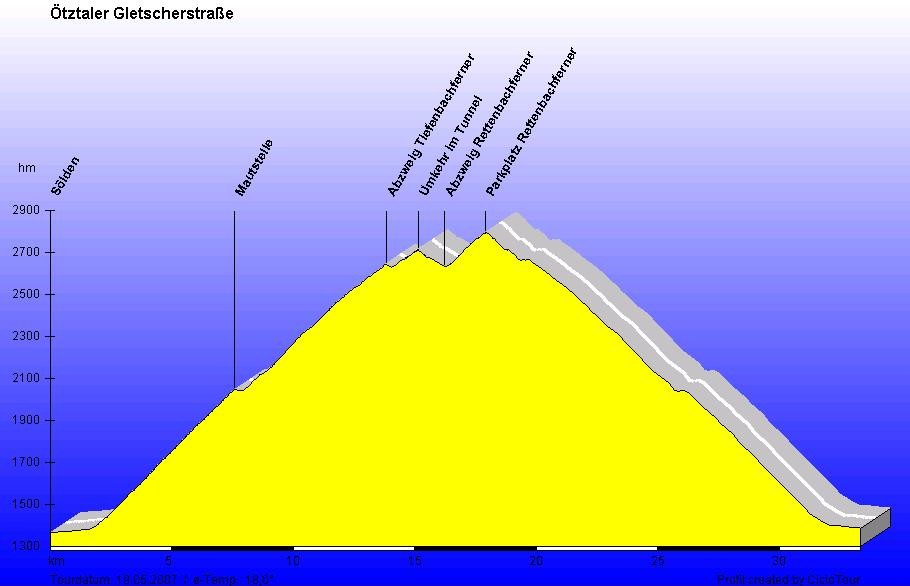 Elevation profile including return way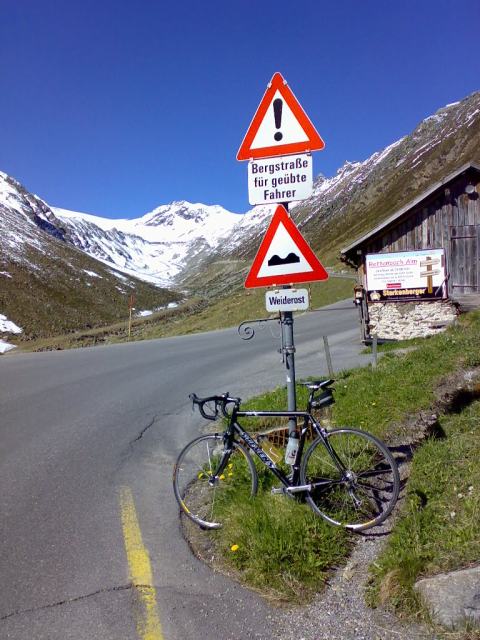 Shortly behind the toll gate a reference that it will become hard work.. In the background the Rettenbach Glacier.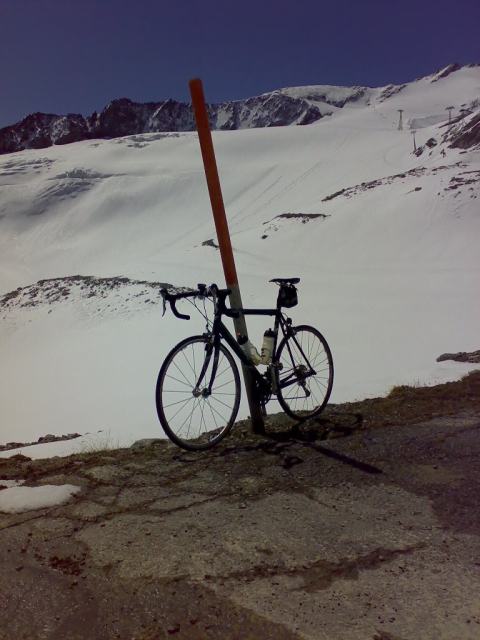 Exquisite silence at upper parking site at Rettenbach Glacier: Winter season already finished and summer guests not yet arrived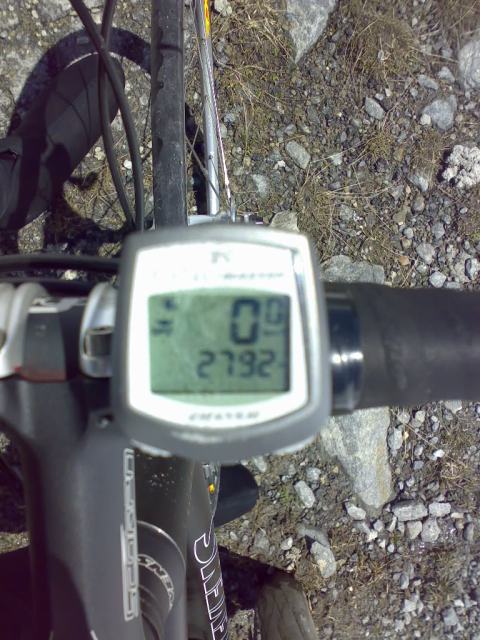 Almost beaten 2,800m. However, no way to get higher from here...