The climb to French Les Deux Alpes is a popular road bike route close-by even more popular Alpe d'Huez and Col du Galibier. This route climbs to Les Deux Alpes and afterwards using a mountain bike up to the local mountain Vallee Blanche to an elevation of almost 2,100 meters. Total distance of this ride is more than 1,000 meters of altitude gain with an average grade of more than 7% - thus being a "Hors Categorie" climb.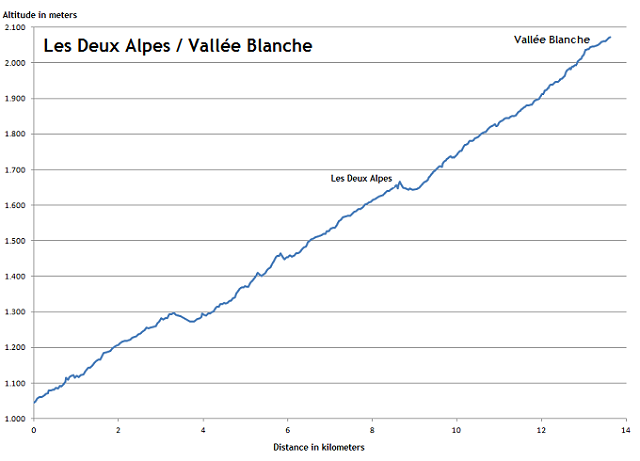 Asphalted road to Les Deux Alpes overcomes some 600 meters of altitude difference on nine kilometers. Using a mountain bike you can additionally ride some more 400 meters of altitude gain on an unpaved way up to Valee Blanche.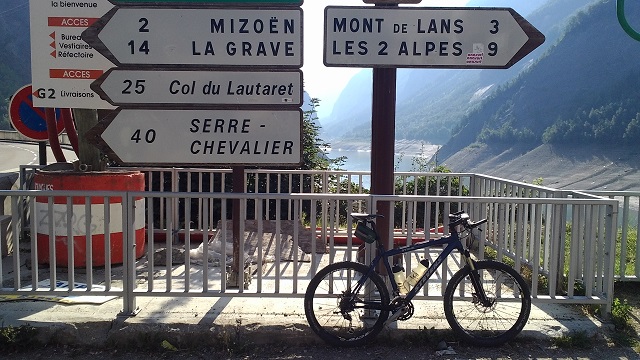 Departure at an elevation of 1,044 meters...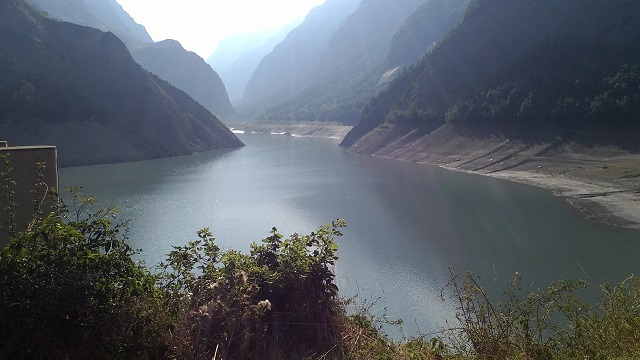 ...at Lac du Chambon.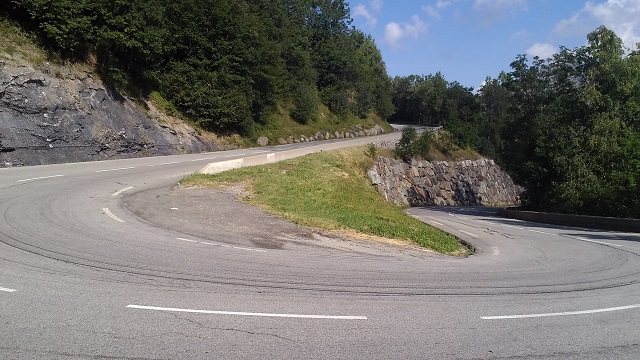 The road winds up in ten switchbacks.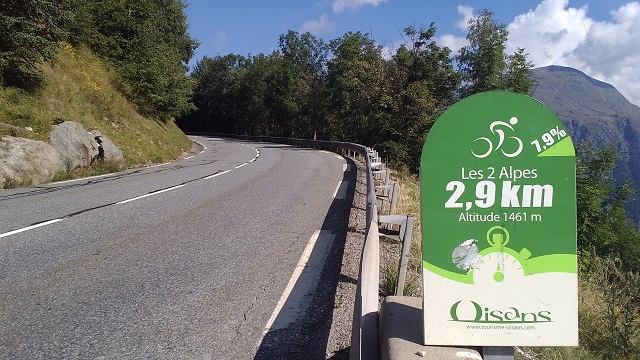 The curves are numbered and sometimes you can find such signs alongside the road.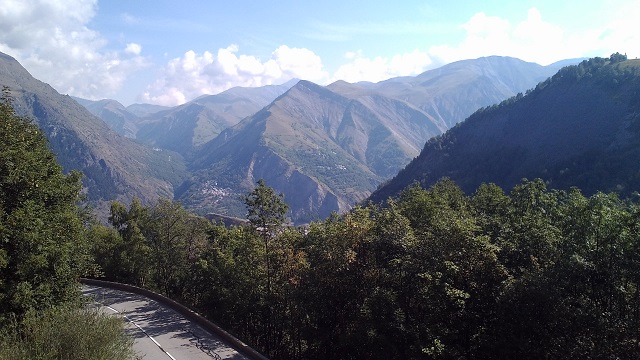 The way provides pleasant views to the mountain scenery of Oisans.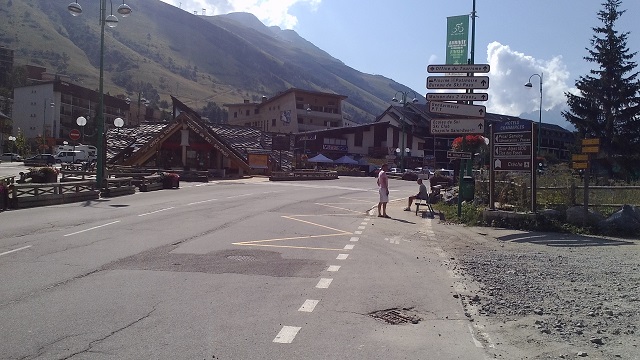 After a nine kilometers ride the village of Les Deux Alpes is reached. The way to the rght leads up to Vallee Blanche.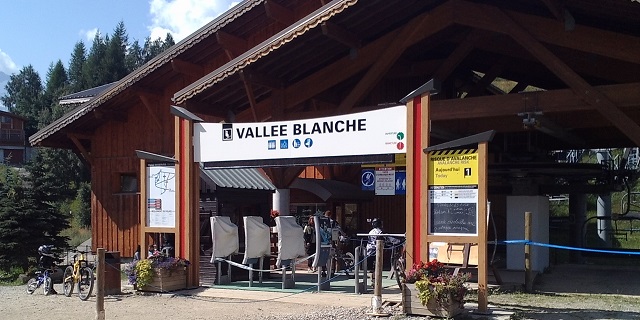 Valee Blanche is part of the huge mountain bike area of Les Deux Alpes.
At first the way is graveled...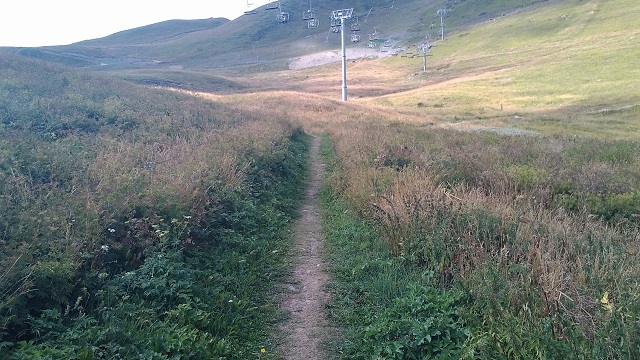 ...becomes very tight...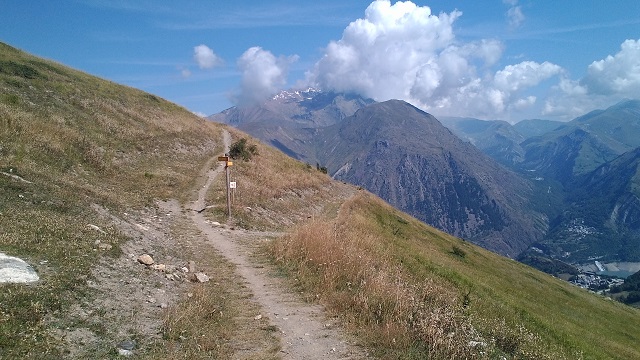 ...leading to the back of the mountain.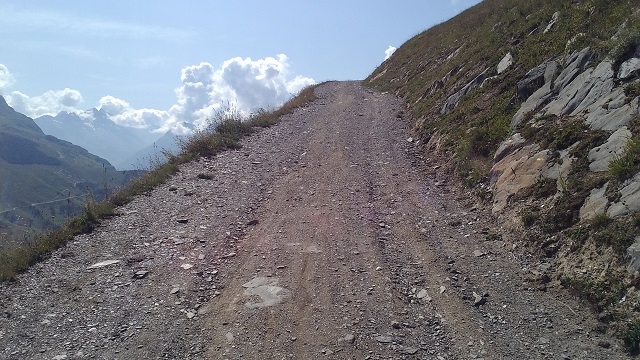 Shortly before the summit the way becomes demanding steep.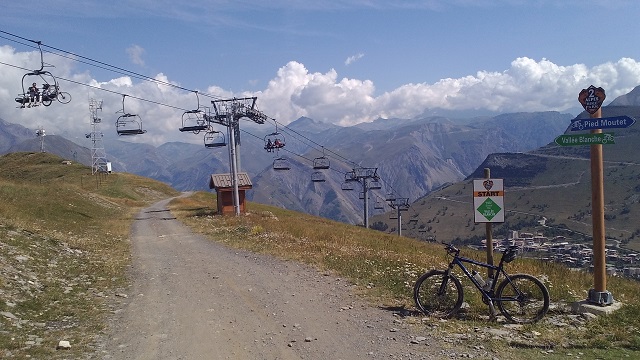 On top you can witness other (downhill) mountain bikers using the cable car to reach the summit.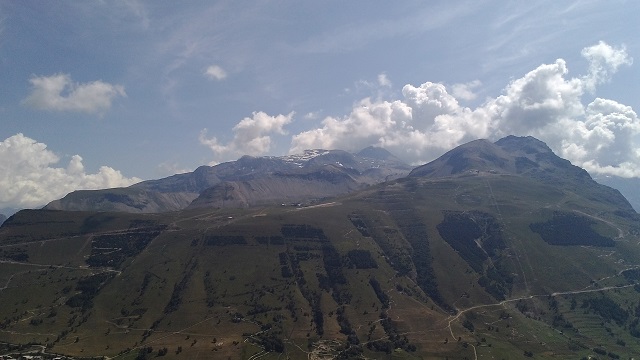 Vis-a-vis the lower part of the climb to Col du Jandri. One of the highest mountain road in the Alps leads to an elavtion of some 3,150 meters.