Champions League of uphill cycling! Due to current building measures for a new cable way the runway up to the glacier has recently been refurbished. Thus, the road is broad and very solid and provides a tremendous and very steep challenge for any mountain bike uphill enthusiast.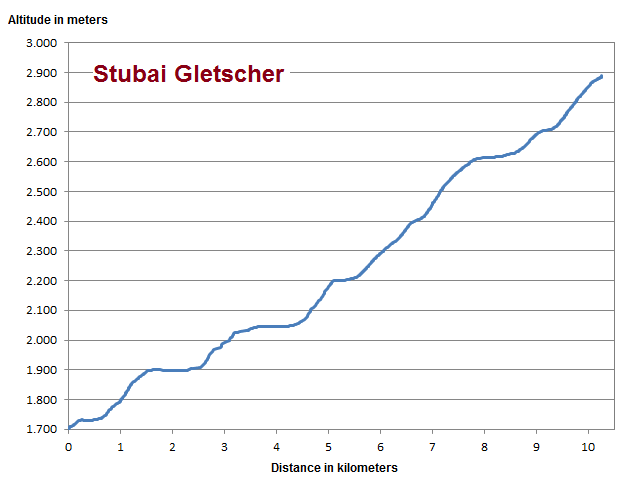 Average grade of the climb is "only" 12%. Anyhow, the outline shows alternating flat passages and extremly steep parts with more than 20%. The way is generally cyclable but rider's fitness level determines if pushing parts become necessary.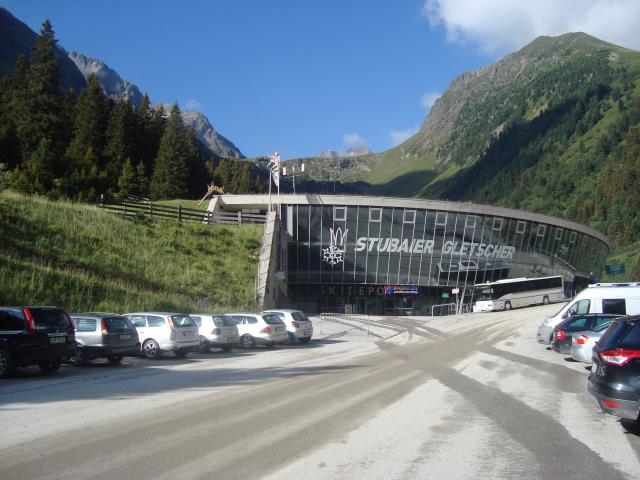 Today's ride starts at valley station Mutterberg of the Glacier cable way. You can even ride entire Stubai valley from Innsbruck at first.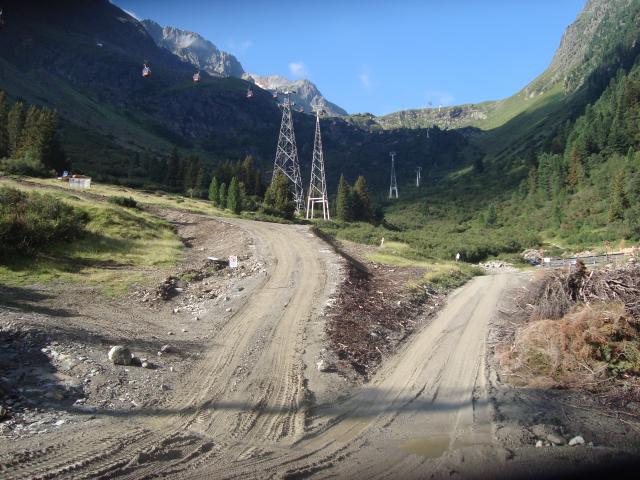 Two ways divert behind the valley station: The left runway (construction site in summer 2015) leads directly below the cable car up to its middle station. Our way is the right one leading through so-called "Wilde Grub'n" up to the cable way station Gamsgarten.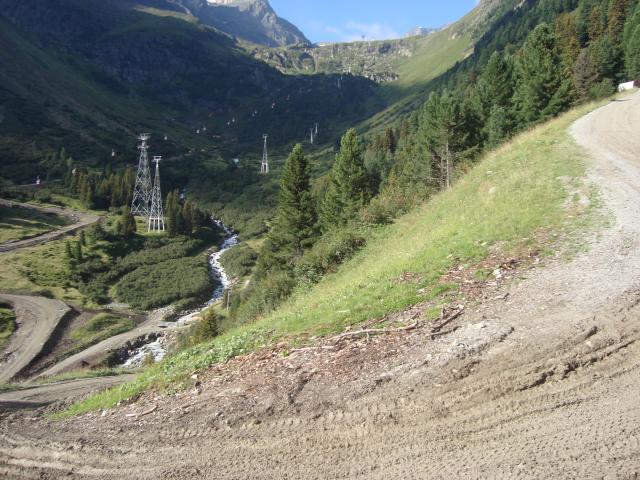 The first steep curves demonstrate that this will not become a smooth and pleasant ride...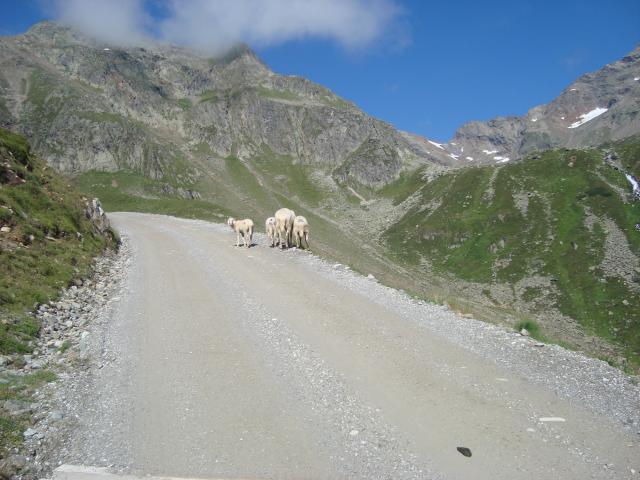 Some sheep alongside the road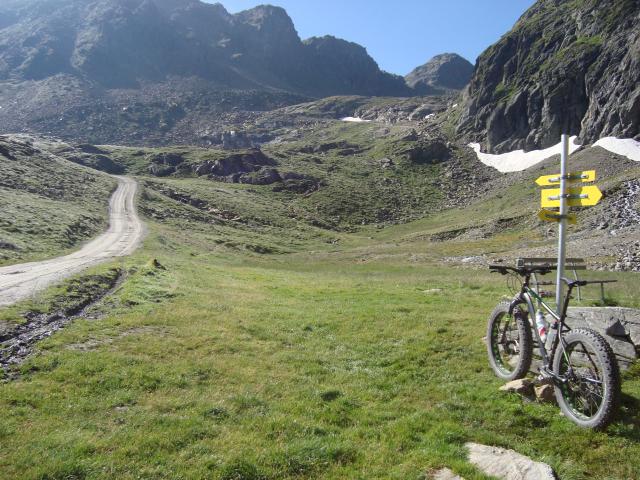 Glowing thighs after a few kilometers force the rider to push the bike.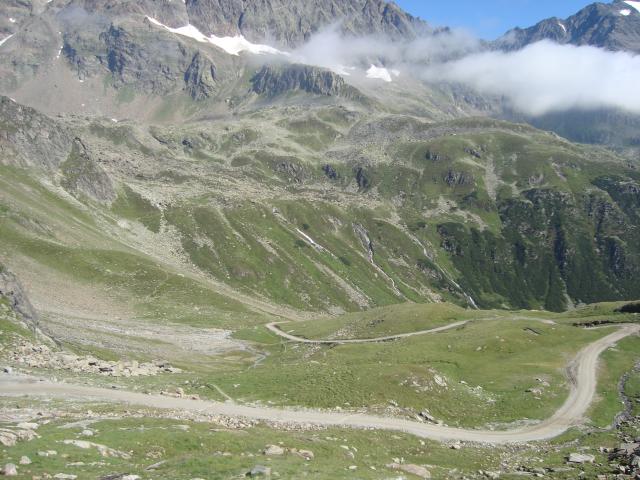 View back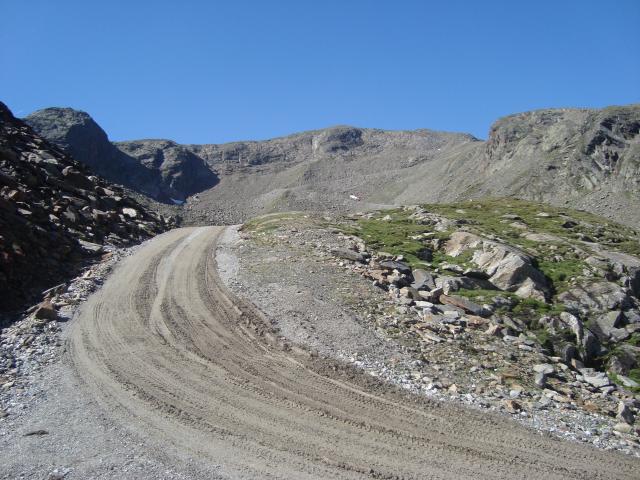 Some short steep parts are still cyclable...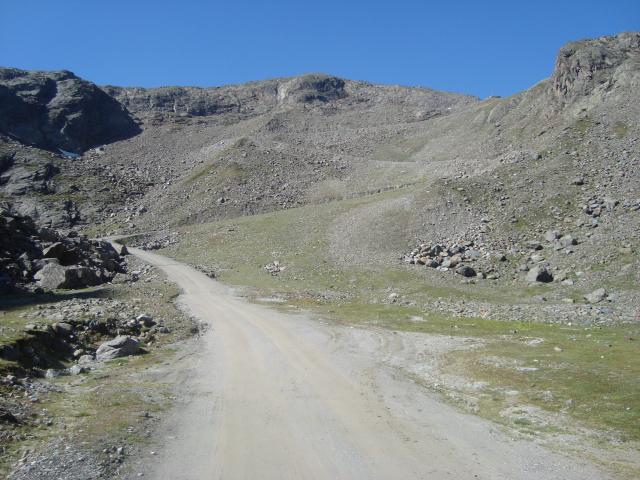 ...but in the background there is a massive wall awaiting the cyclist.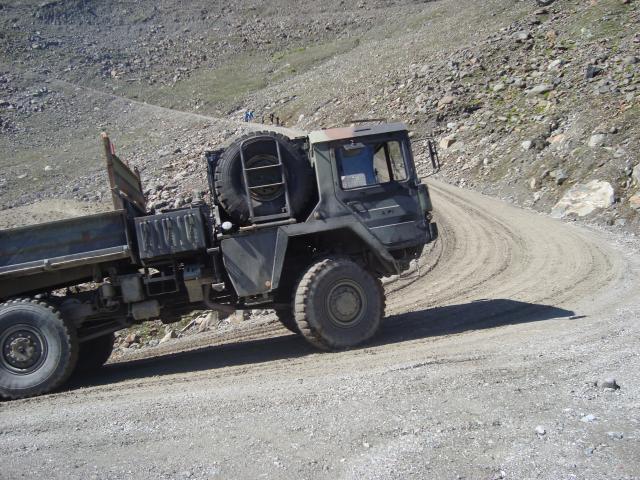 Few heavy motor trucks on the road up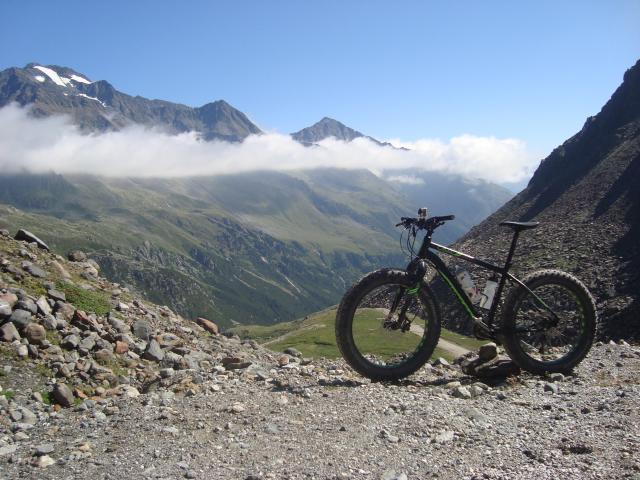 Pleasant view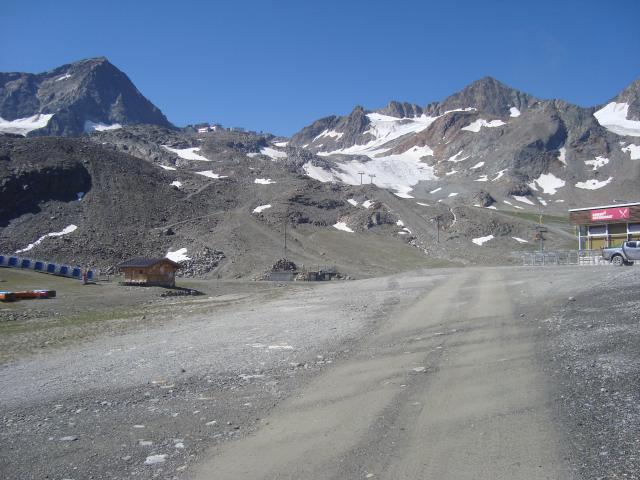 The remaning way to cable way station Eisgrat becomes visible at station Gamsgarten.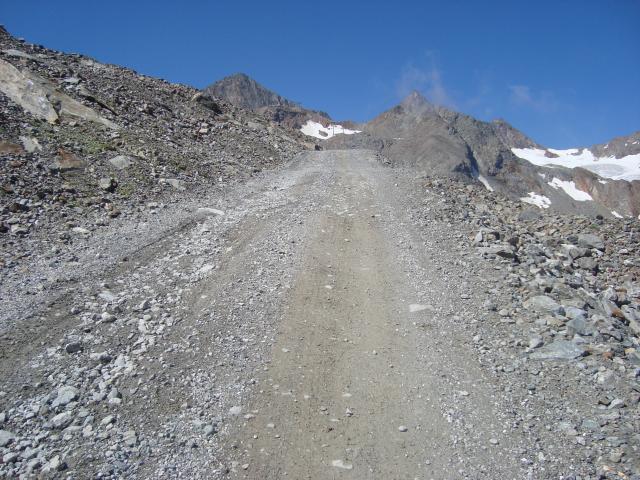 Oops! Hard work in an altitude of some 3,000 meters...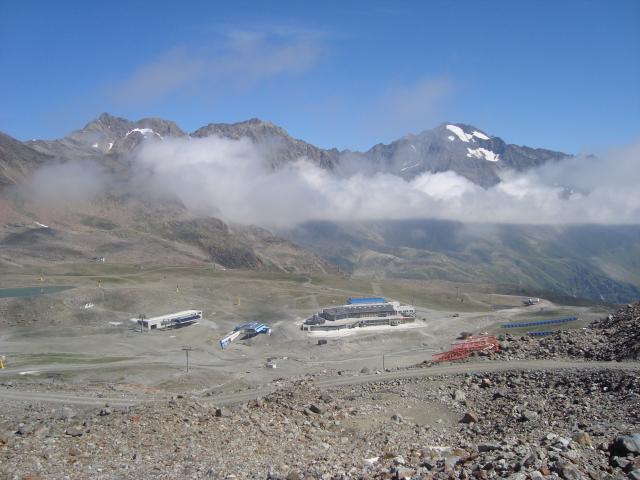 View down to station Gamsgarten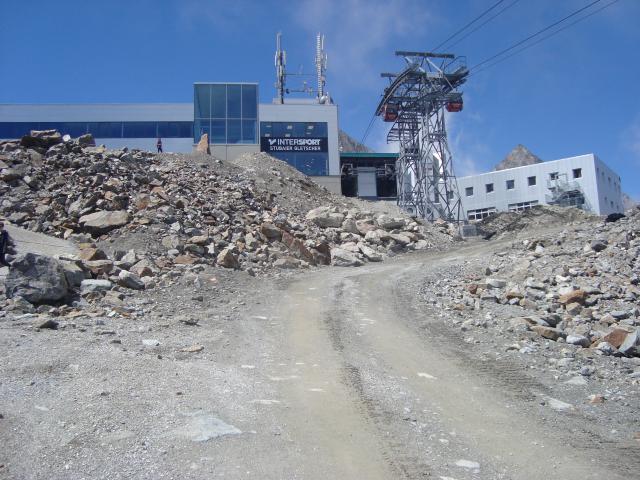 The way for cyclists diverts to the right. Hikers turn to the left.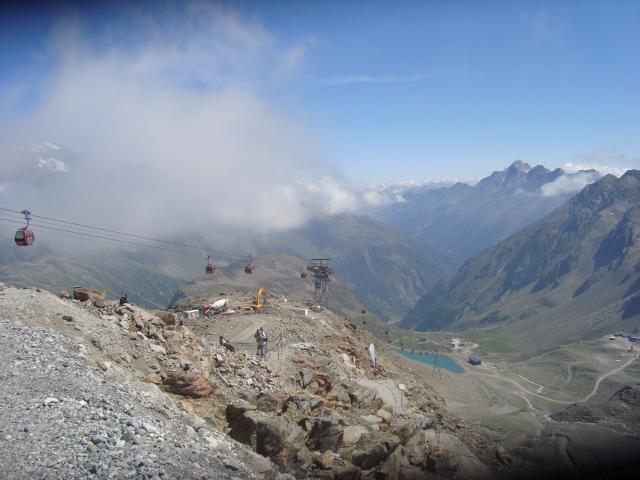 Grandiose view back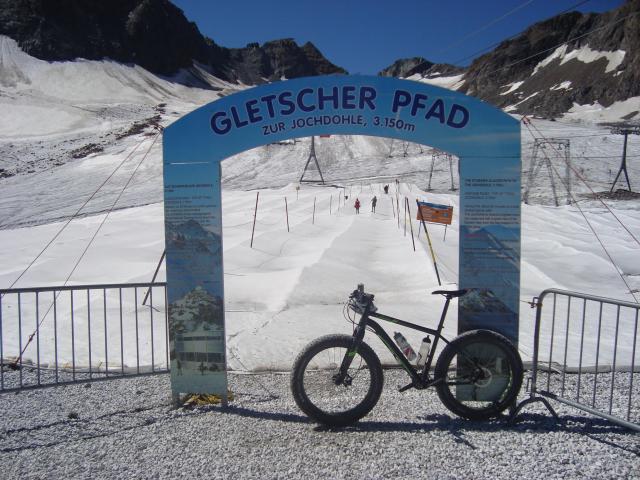 Summitted :-)