Col d'Aspin 1,489m
Col d'Aspin is one of the lower well-known passroads in the French Pyrenees but provides a panoramic scenery on its summit. Western ascent overcomes a moderate altitude gain of 650 meters on 13 kilometers. This passroad easily fits in a more demanding course including Col du Tourmalet or Col de Peyresourde.
Start: Ste-Marie-de-Campan 857m
Altitude difference: 650m
Distance: 13km
November 2014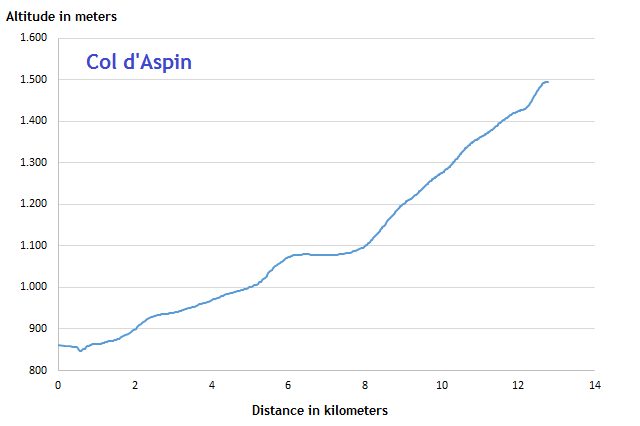 After half of the distance the western approach shows a short flat passage and afterwards the steep 8% climb through a wooden area to the pass summit.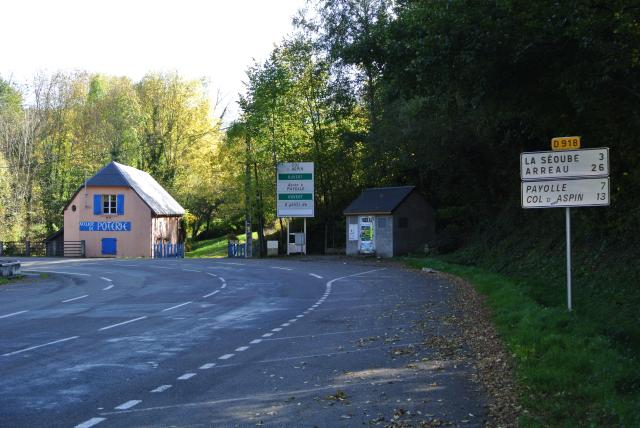 The climb commences at a parking site outside of Ste-Marie-de-Campan.
Signs alongside the road report remaining distance, average gradient of the following kilometer and current altitude.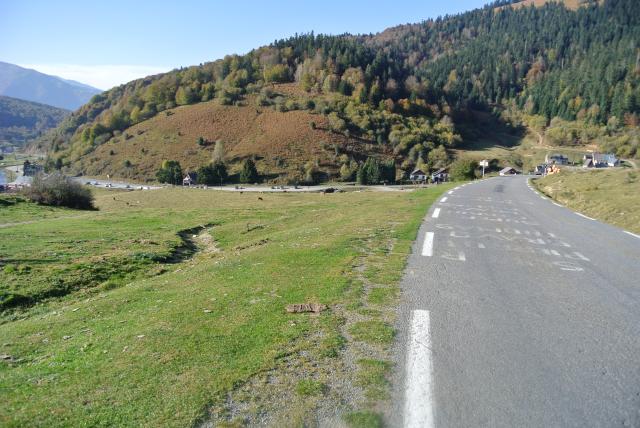 View back onto the short flat passage part after half of the climb.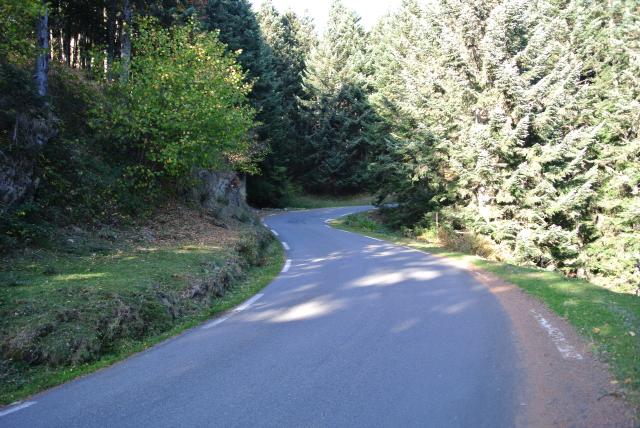 The ride leads on its last kilometers through a wooden area with some nice curves.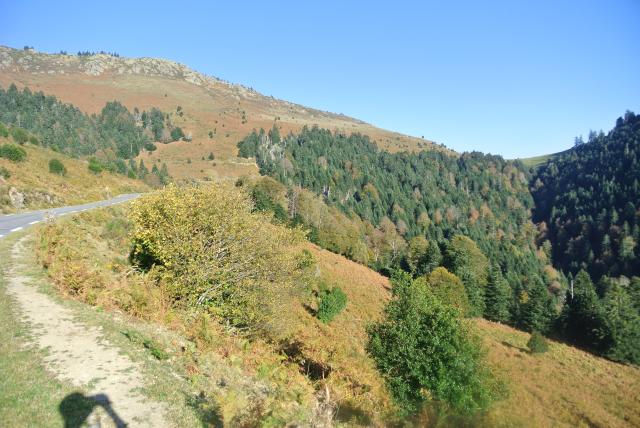 Pass summit becomes visible in the right back.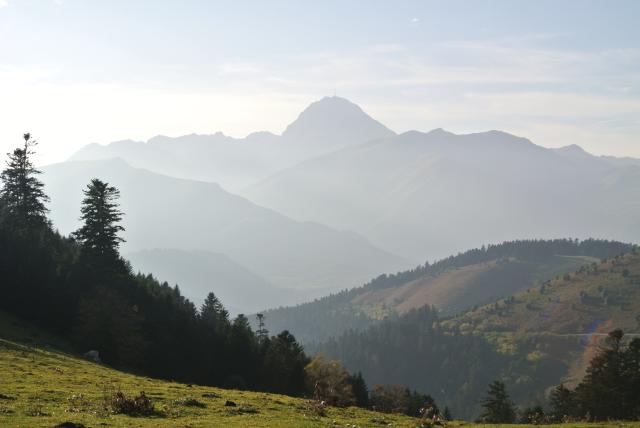 The scenery provides a formidable view onto the highest mountain of the area - the Pic du Midi de Bigorre. (Actually here only in the backlight of the late afternoon.)
Pass summit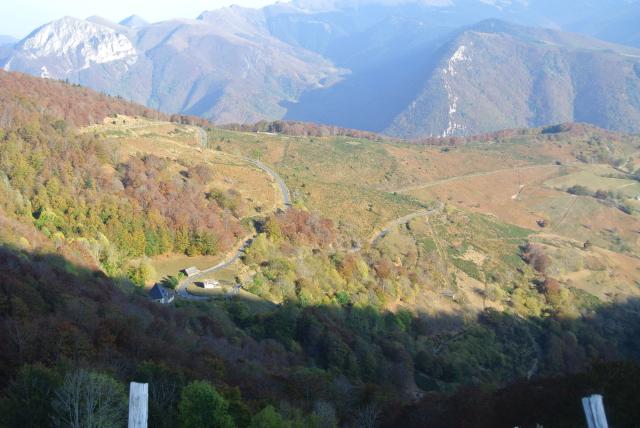 View down onto the other side to the eastern ascent.