Majorca's highest spot reachable by road bike is located in a tunnel in the Tramuntana range beneath Puig Major. Departing from the Mediterranean Sea you have to conquer 900 meters of altitude difference on the Ma-10 roadway. Unfortunately, it is not permitted to climb the road onto Puig Major due to a military restricted area there. The ride becomes even more demanding if you combine it with a trip to Sa Calobra and to Coll dels Reis.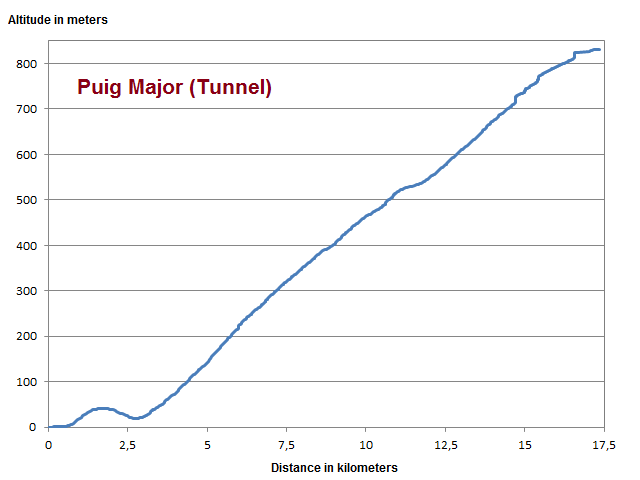 Western ascent to Puig Major starts in Soller and winds with a moderate slope of some 6% up to the tunnel at an elevation of almost 900m.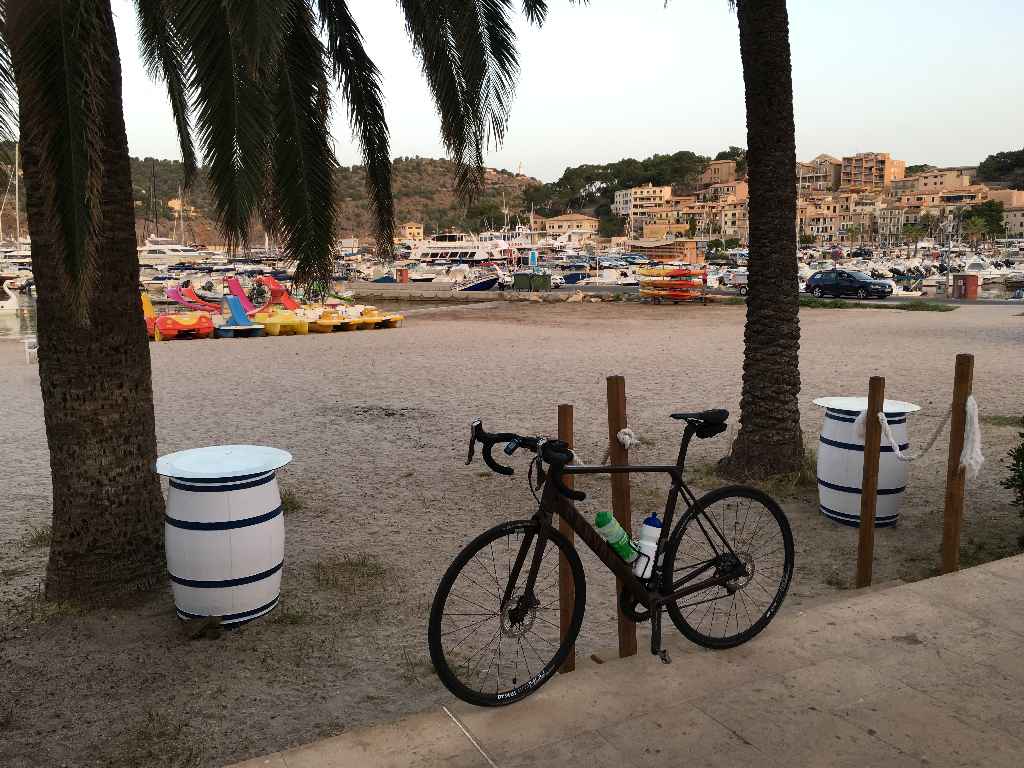 Departure of our today's ride in the very early morning at the beach of Port de Soller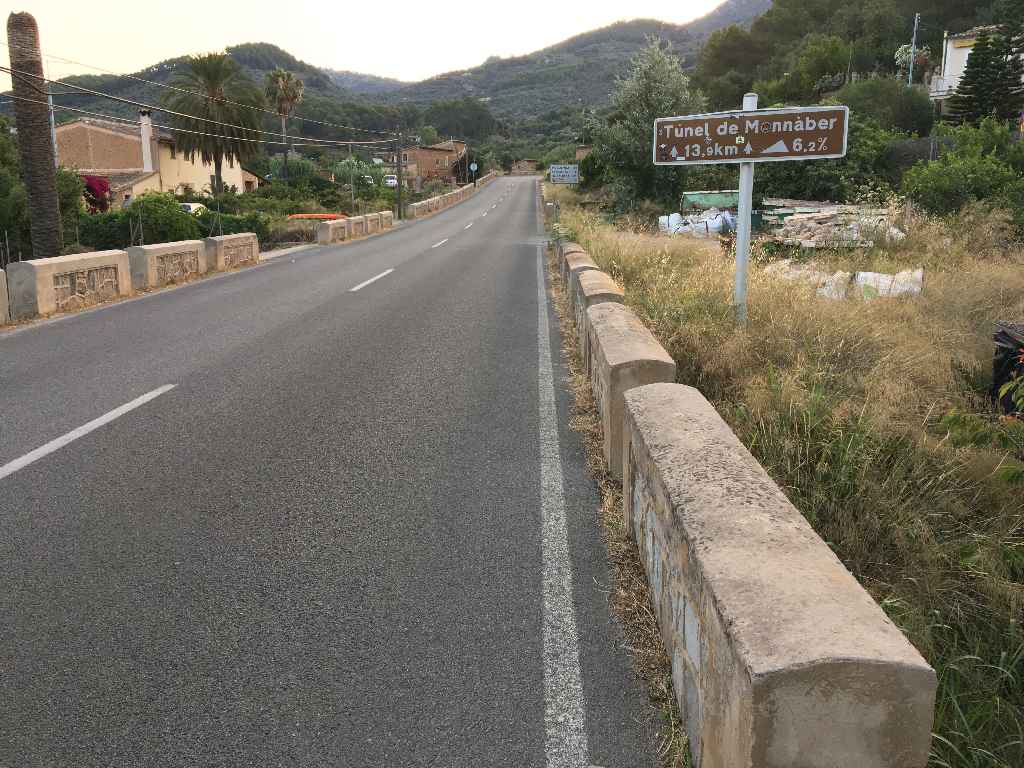 The climb commences right here.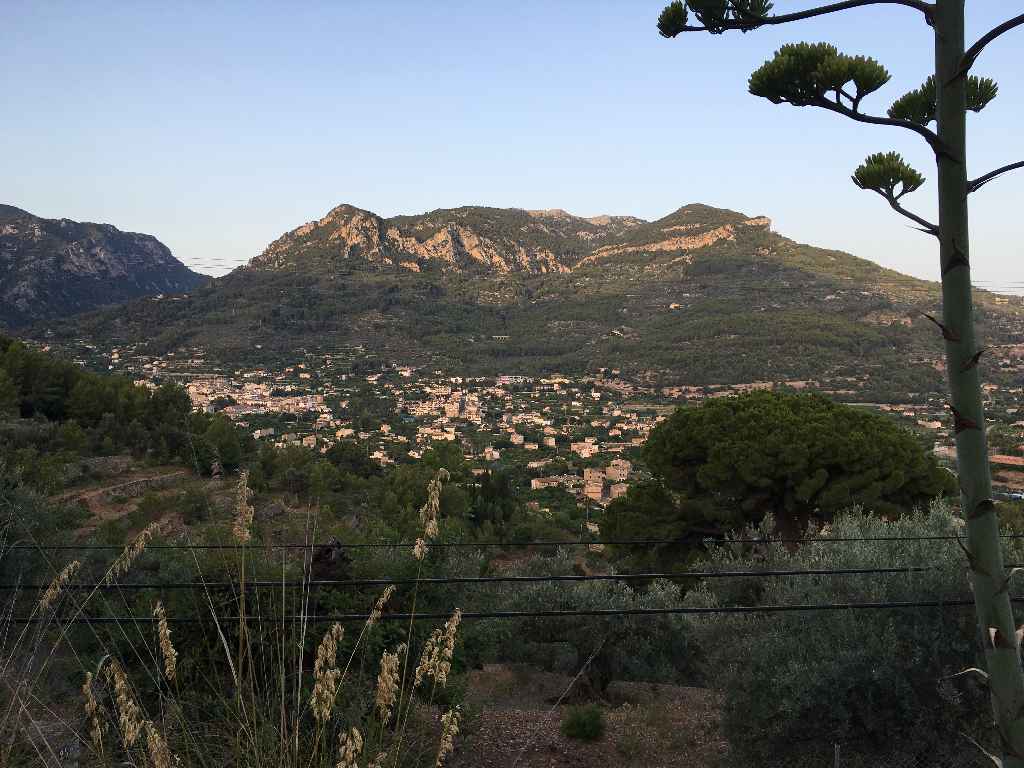 View down to Soller with first sunlight on the mountains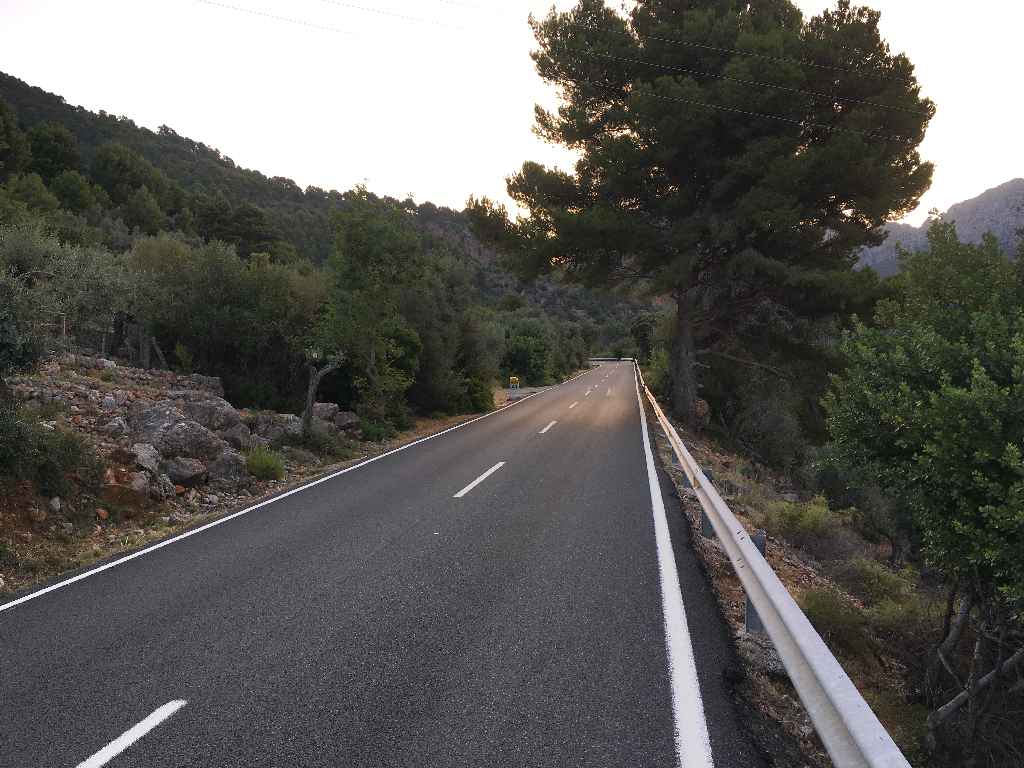 Excellent road conditions in June 2017 (used to be worse in the past)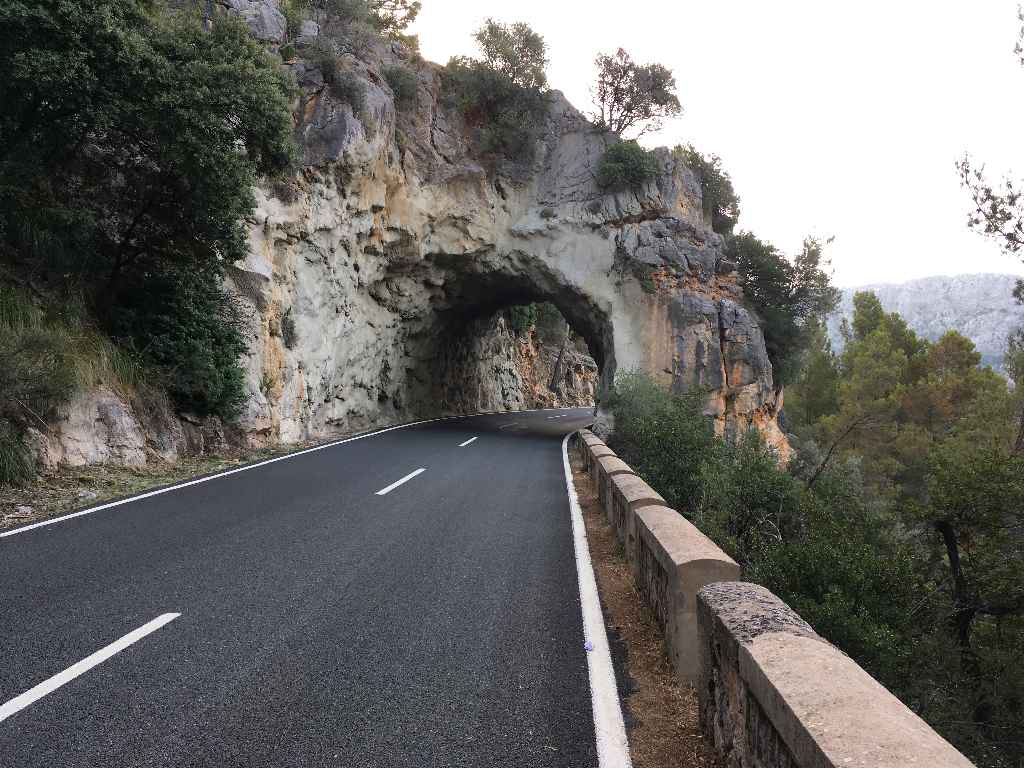 A rocky breakthrough...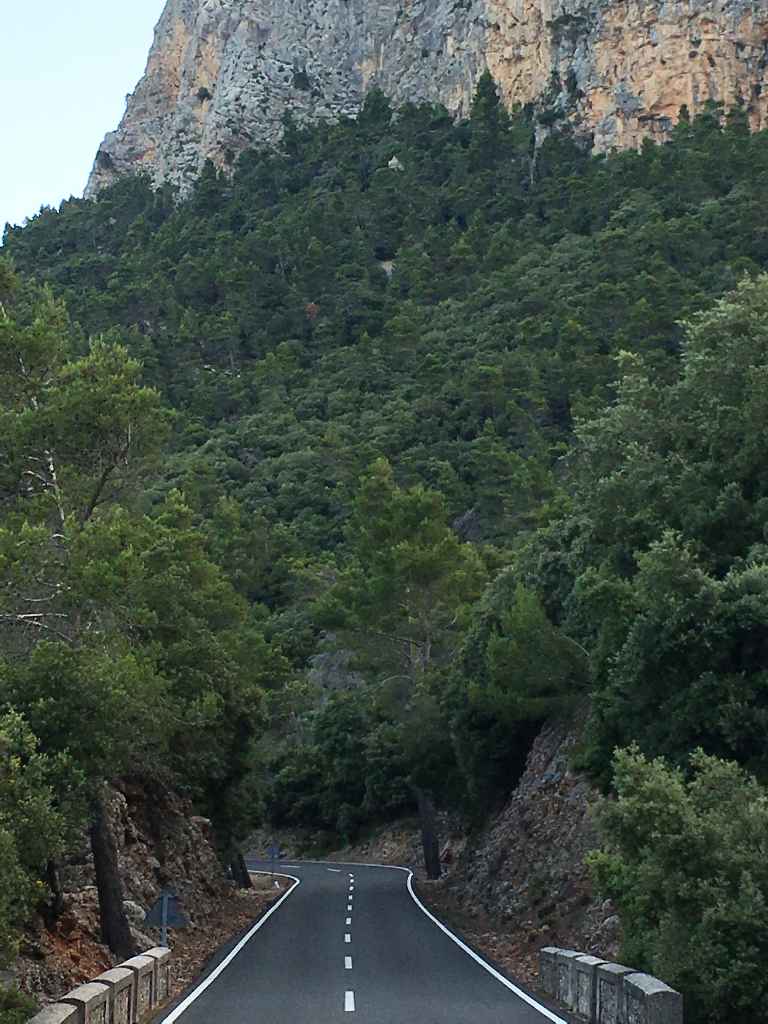 ...leads up the Ma-10 road.
Mediterranean Sea in the very back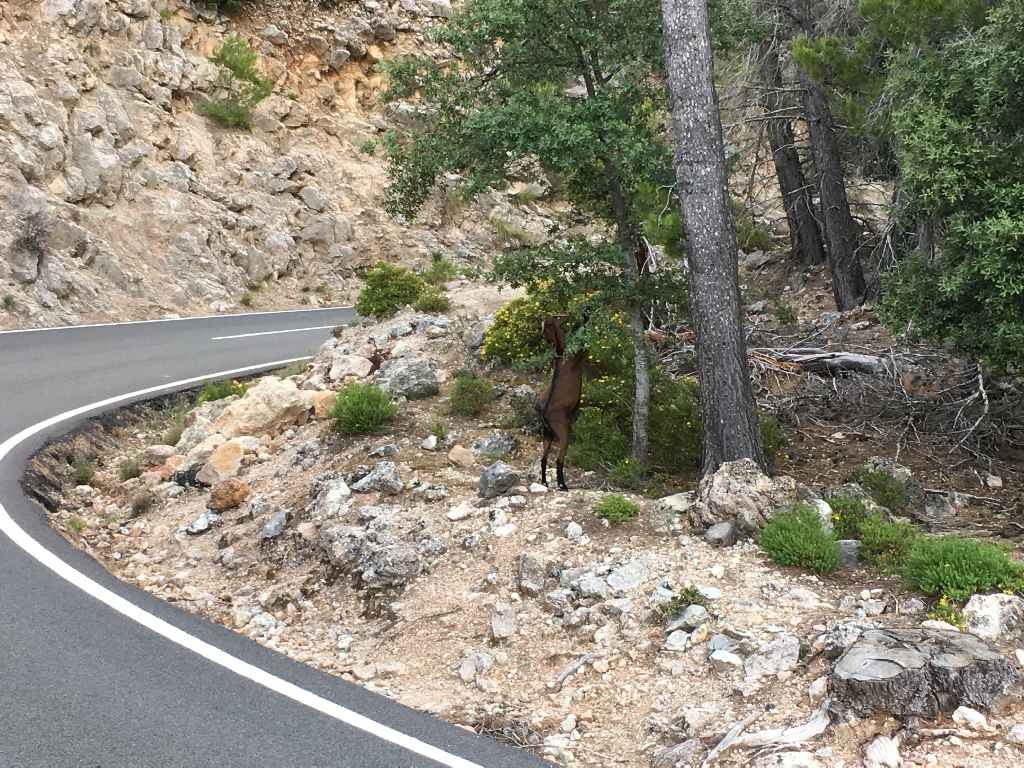 Funny goats alongside the road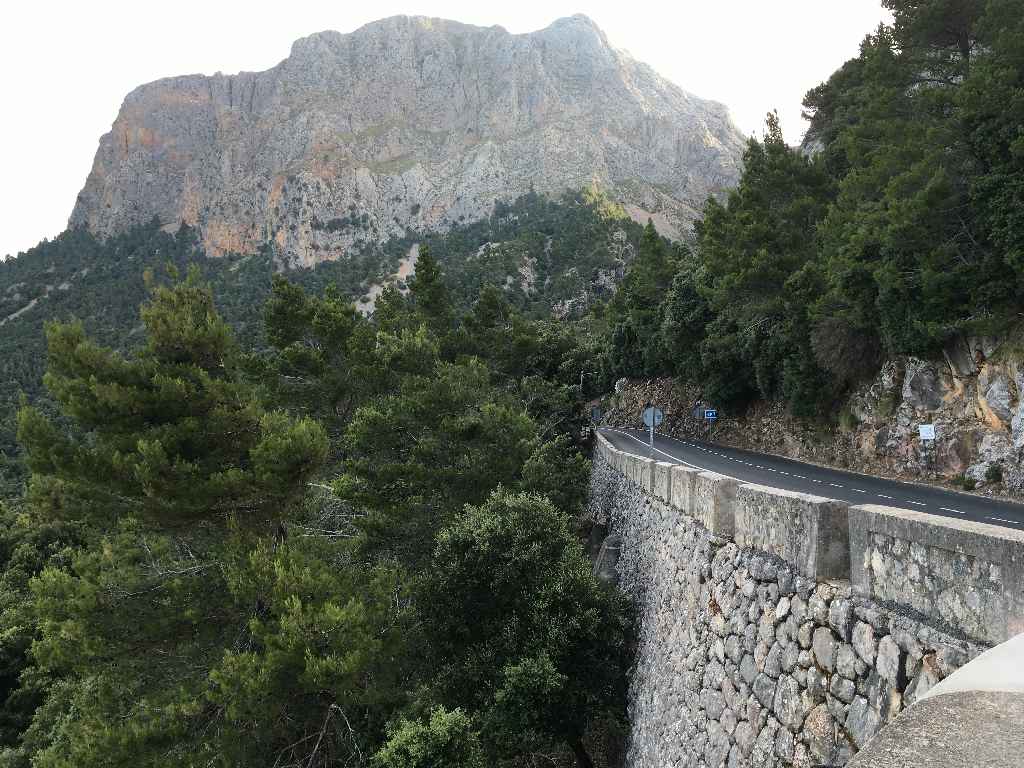 Pleasant route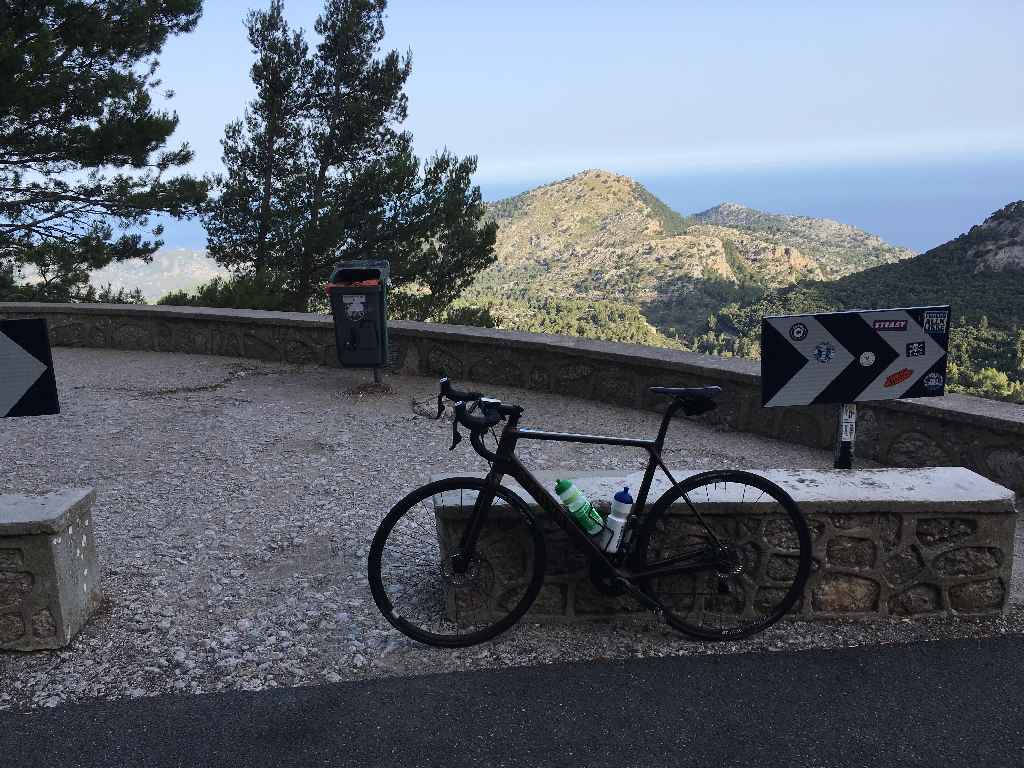 Finally you have reached the tunnel entrance.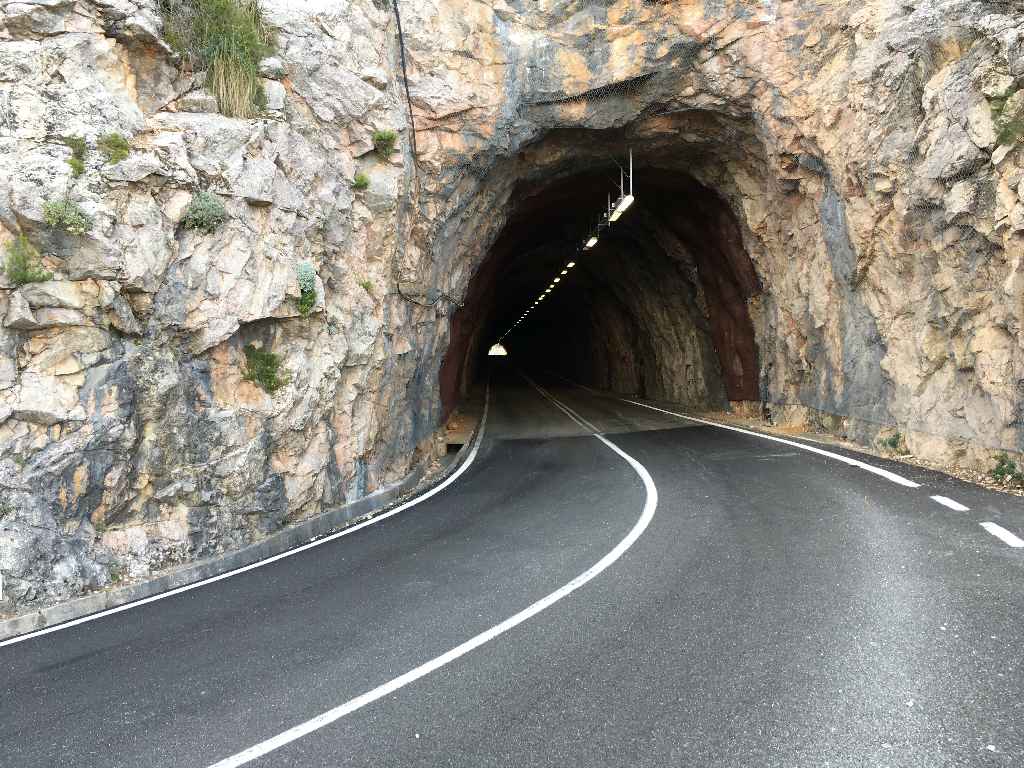 Well-tried in poor lit tunnels:
Taking-off sunglasses, waiting for a motor-car gap and then passing through with high pace.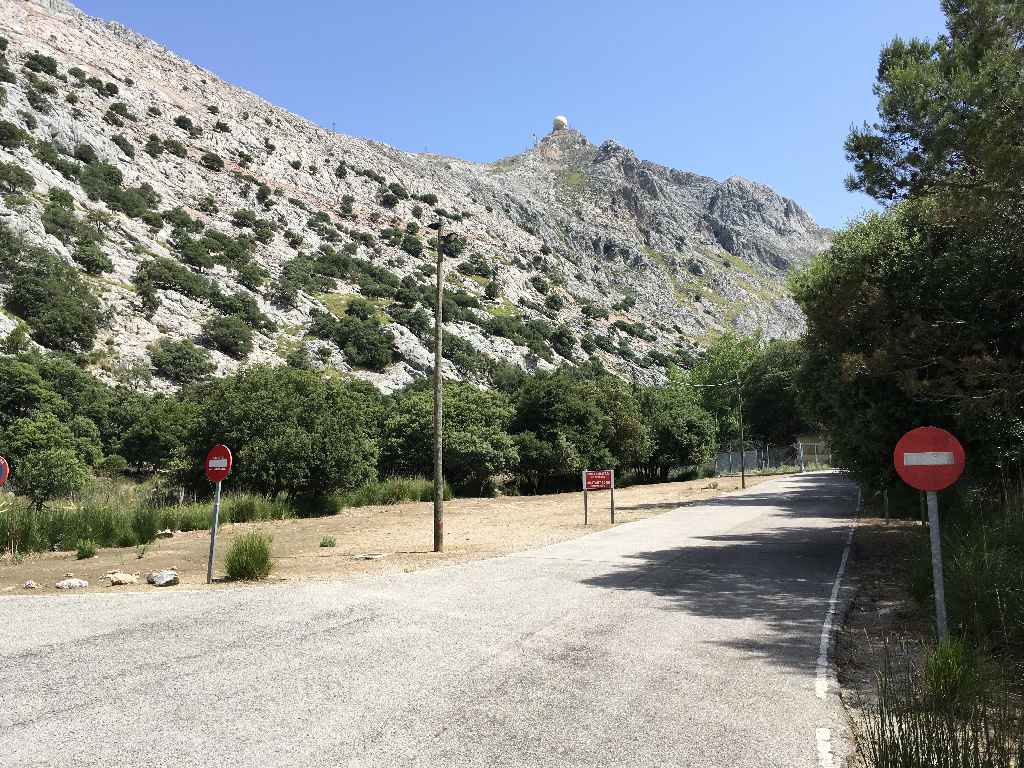 Shortly behind the tunnel there is the closed way to the military radar facility on Puig Major summit.
The prohibited way winds zigzaging to the top.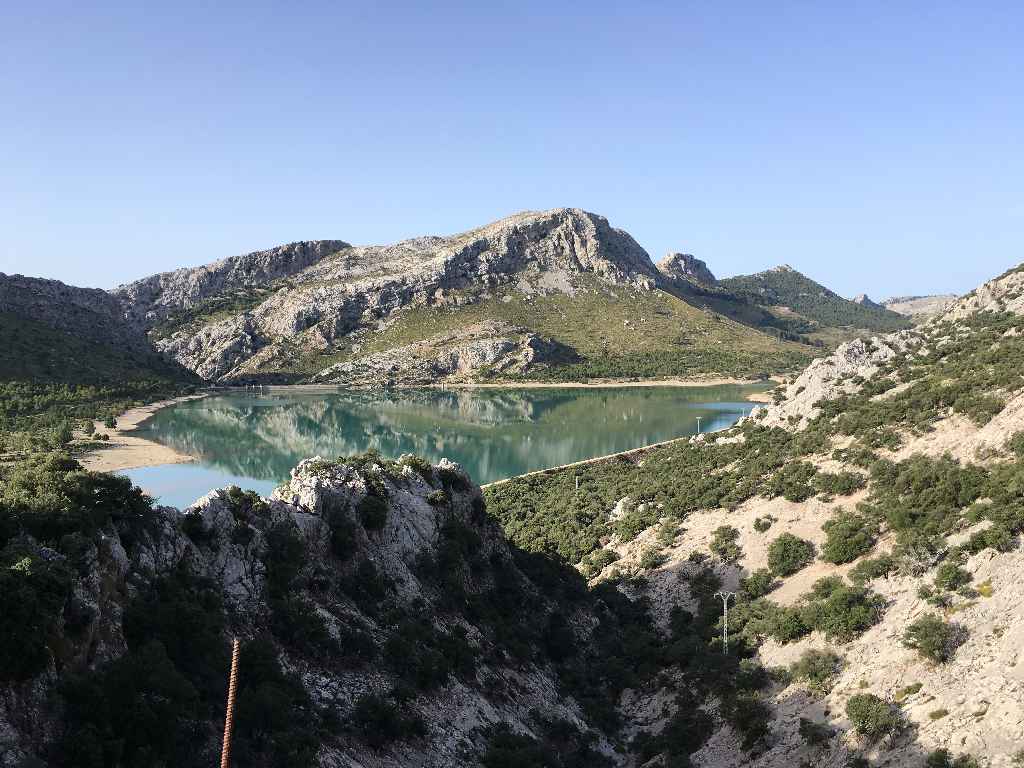 When proceeding to eastern direction you pass Embassament de Cober...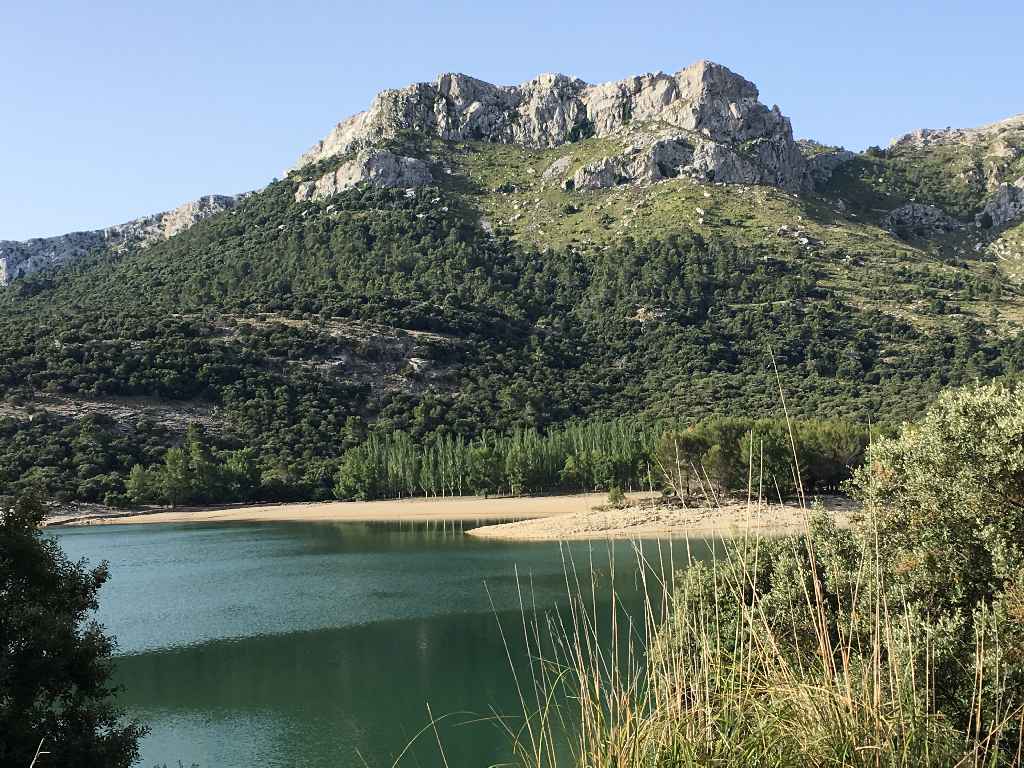 ...and Panta de Gorg Blau...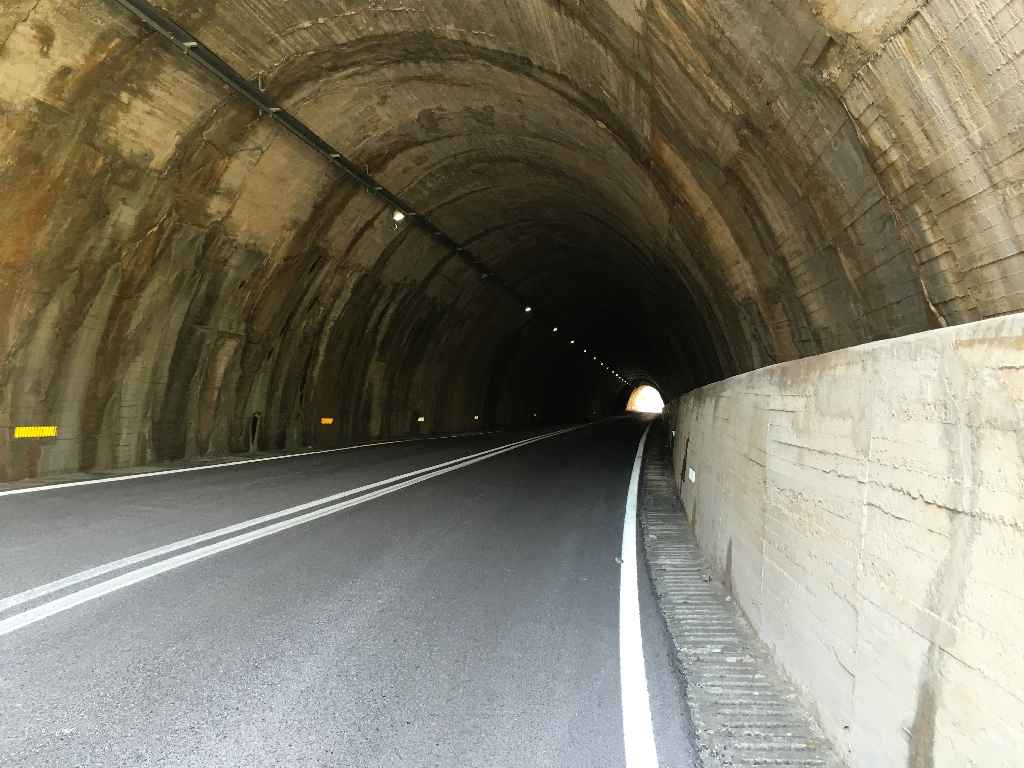 ...and behind this second tunnel the way diverts to Coll dels Reis and down to Sa Calobra.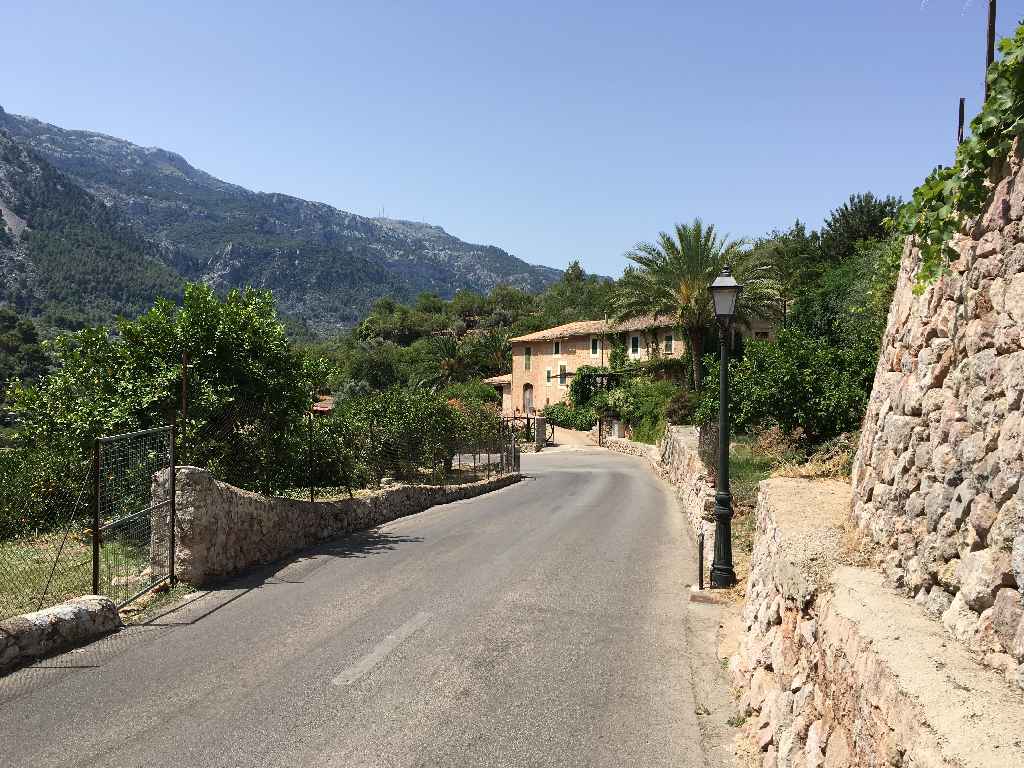 Alternative western approach via Fornalutx...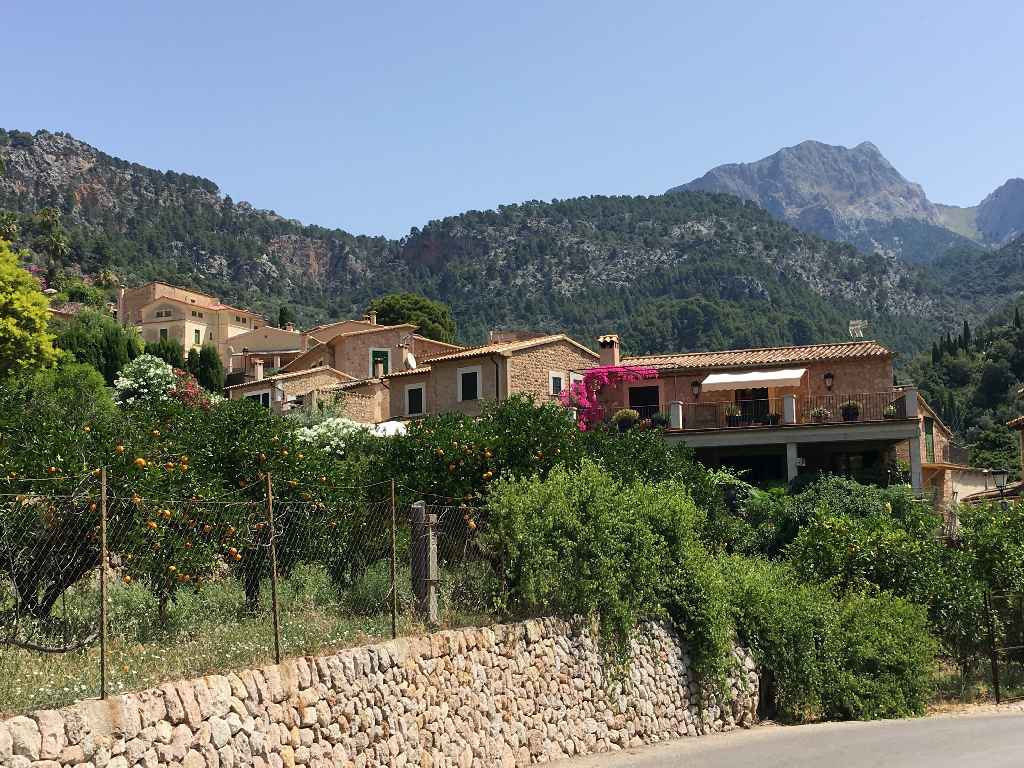 ...and Biniaraix, both belonging to Majorca's most beautiful villages.