One of the most popular sites in Georgia is Gergeti Trinity situated in amazing scenery of the Great Caucasus Range. The church is located in an altitude of some 2,200 meters with majestic 5,000m+ Kazbek mountain in its back. The picture of Trinity and Kazbek does not miss in any Georgian travel guide. The way up to the church can be challenged by mountain bike on a rough dirt track .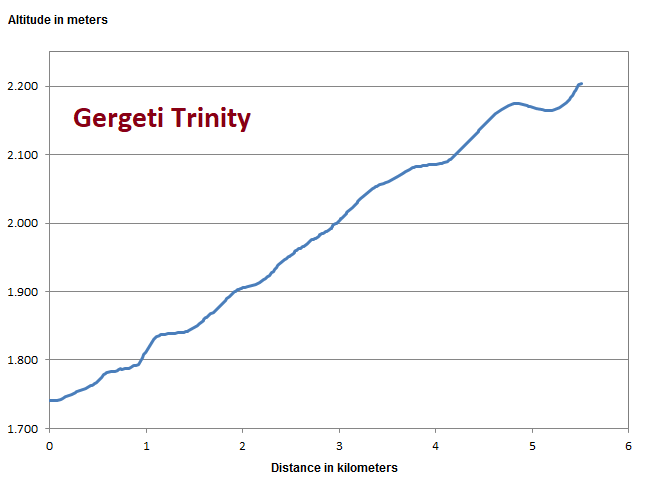 Short but steep way commences in the small village of Stepantsminda.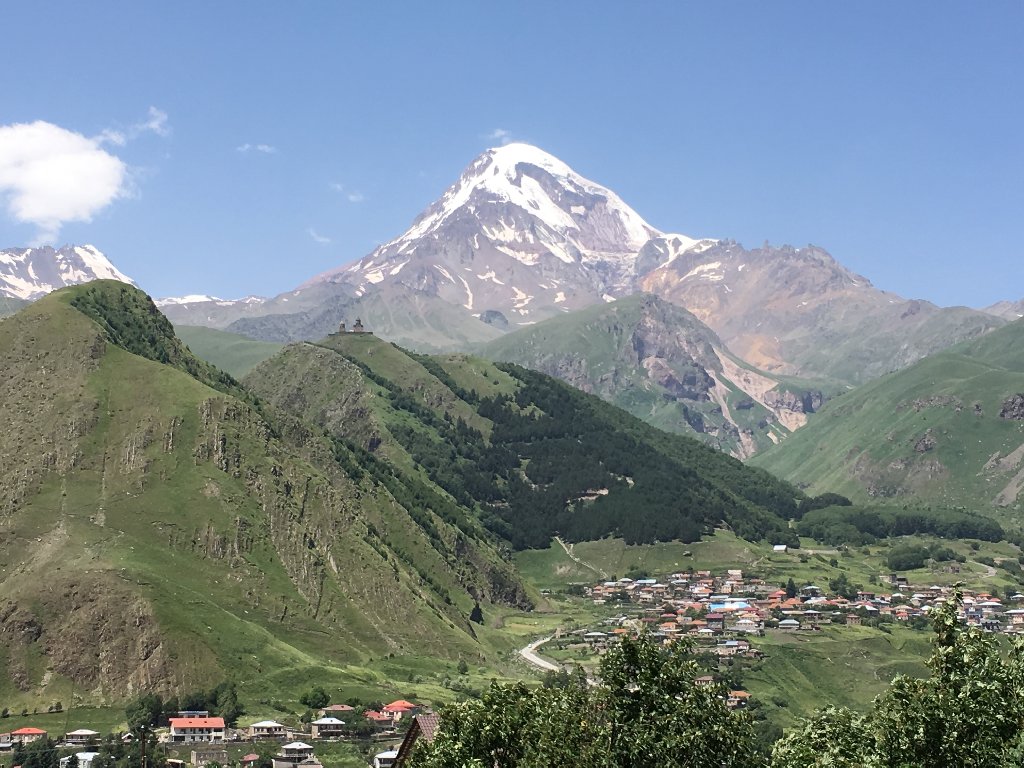 Day before: View from the opposite hill towards Mount Kazbek and Trinity church (on top of the mountain range in the front left of Kazbek)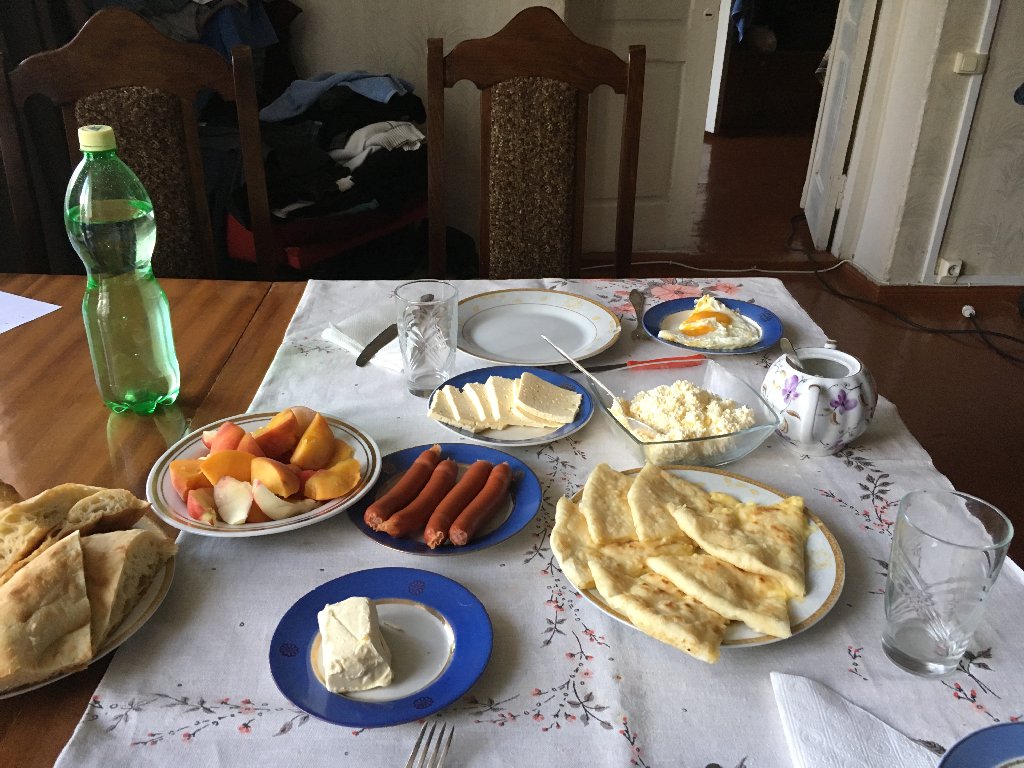 Georgian breakfast on day of the ride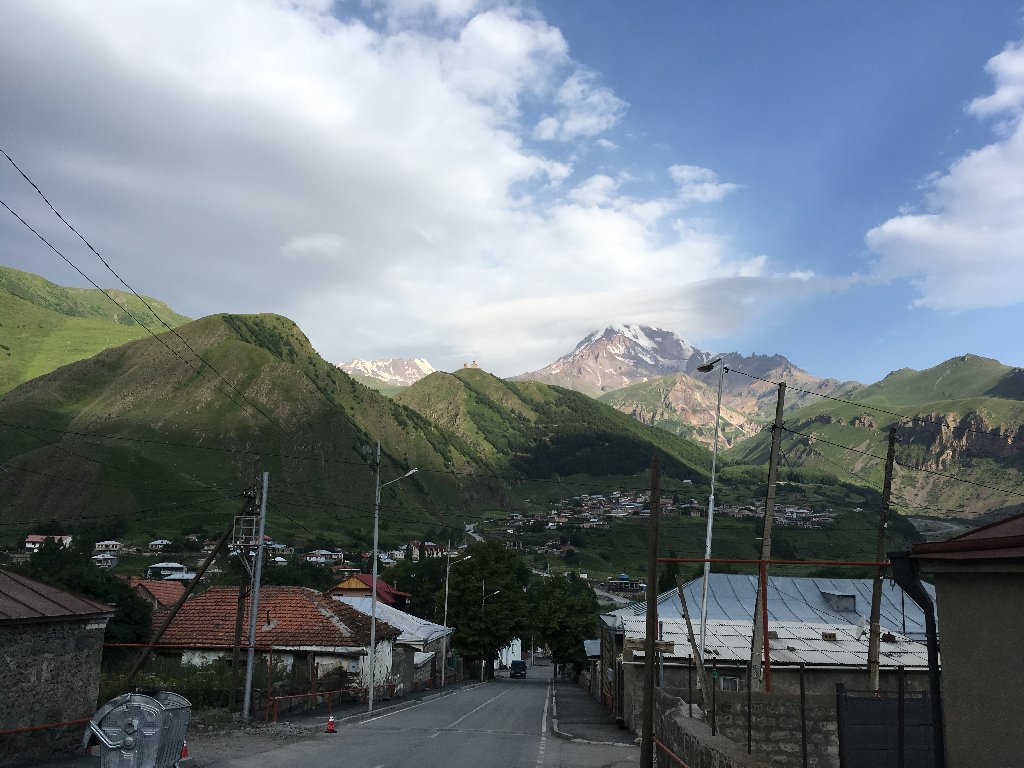 Weather conditions worse than yesterday with clouds approaching from the left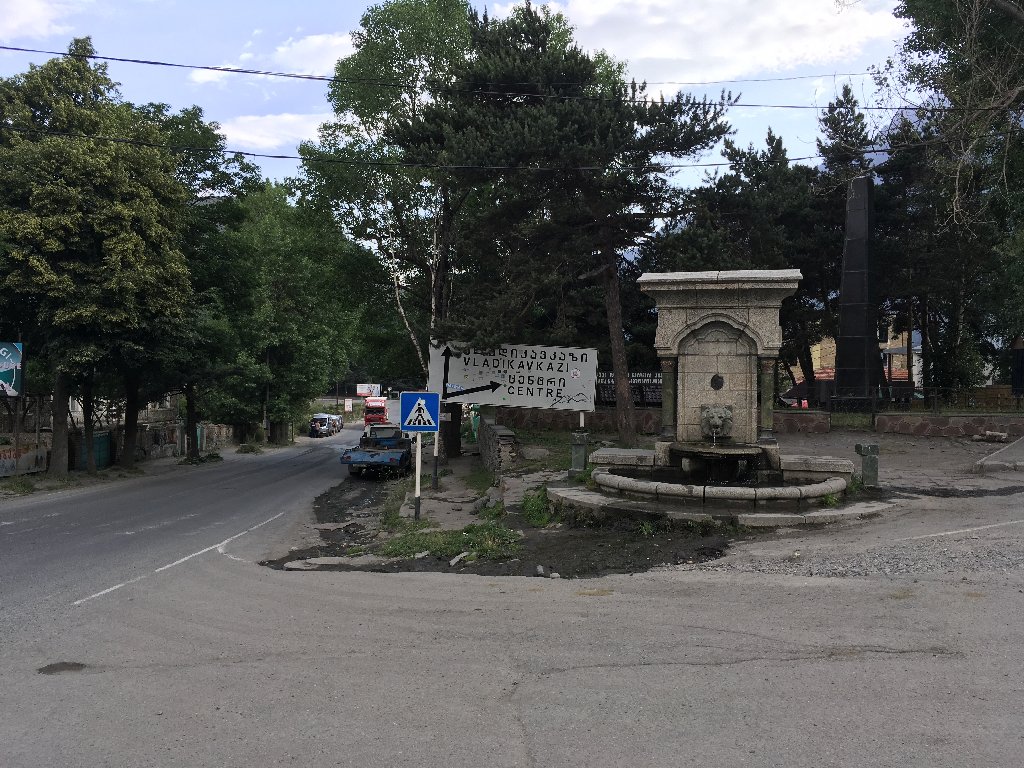 Ancient Georgian military road leads through the village of Stepantsminda nowadays being an important economic connection between Russian Vladikavkaz and Georgian Tbilisi and Aserbaidzhan capital Baku. Every day many thousands trucks from Russia, Azerbaidzhan, Armenia and Georgia traverse 2,300m high "Cross pass" in both directions.
The sign reports a clear direction. However, this is no longer correct as a new road is currently being built. The old way leads through old narrow village of Gergeti while (not yet signposted) new road finds its way outside of the village.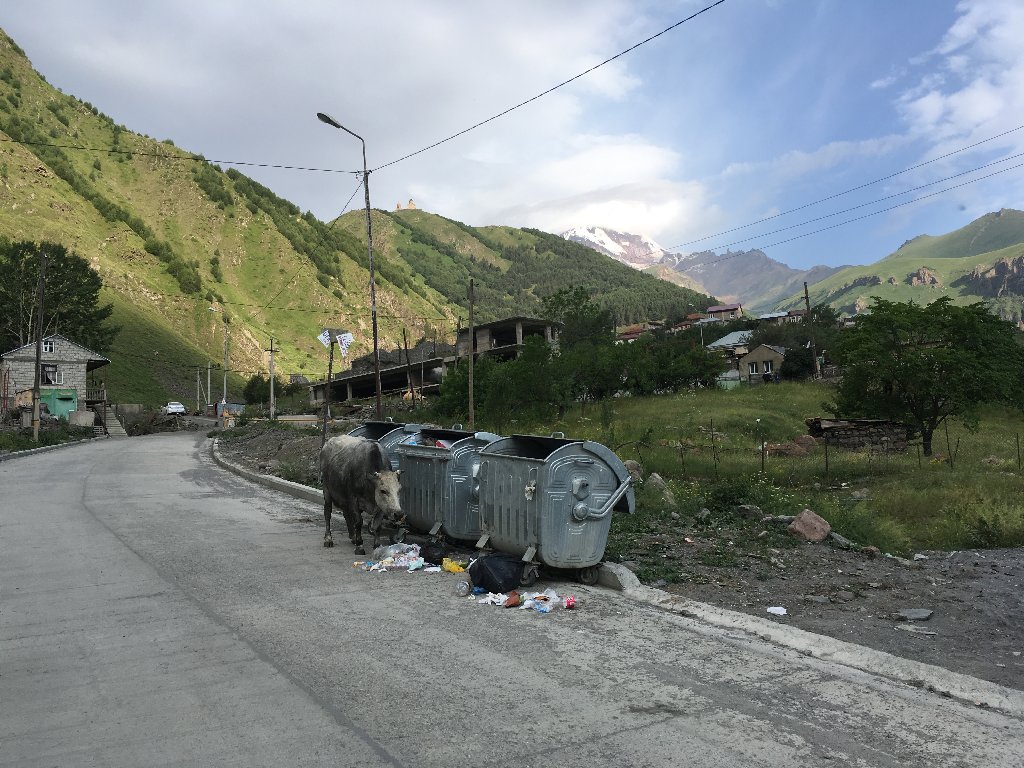 Beakfast for a local cow alongside the old road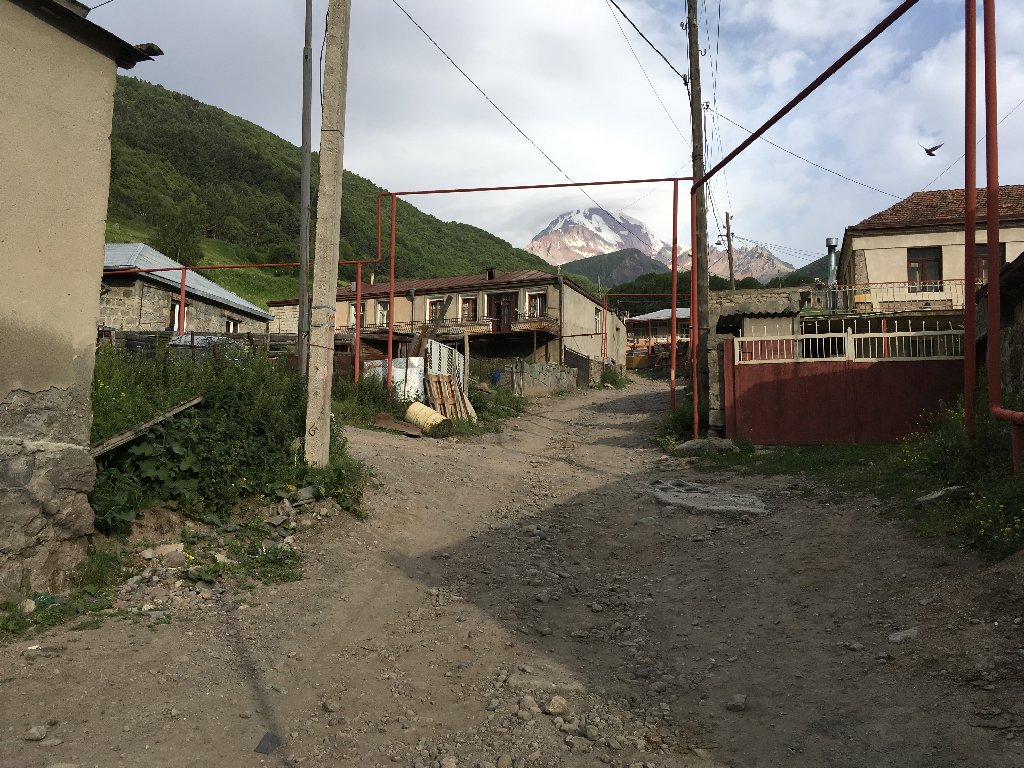 We take the old way through dozy village of Gergeti. A little yapping dog joins me - seems peaceful...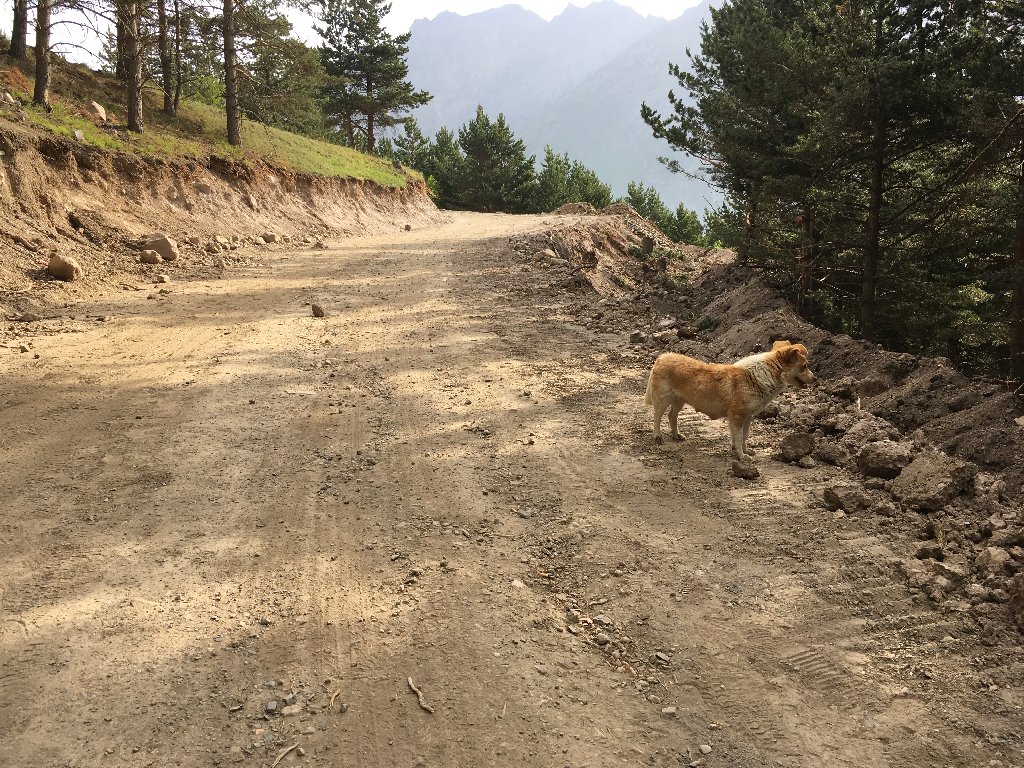 Friendly girl will not leave my side for the next five kilometers.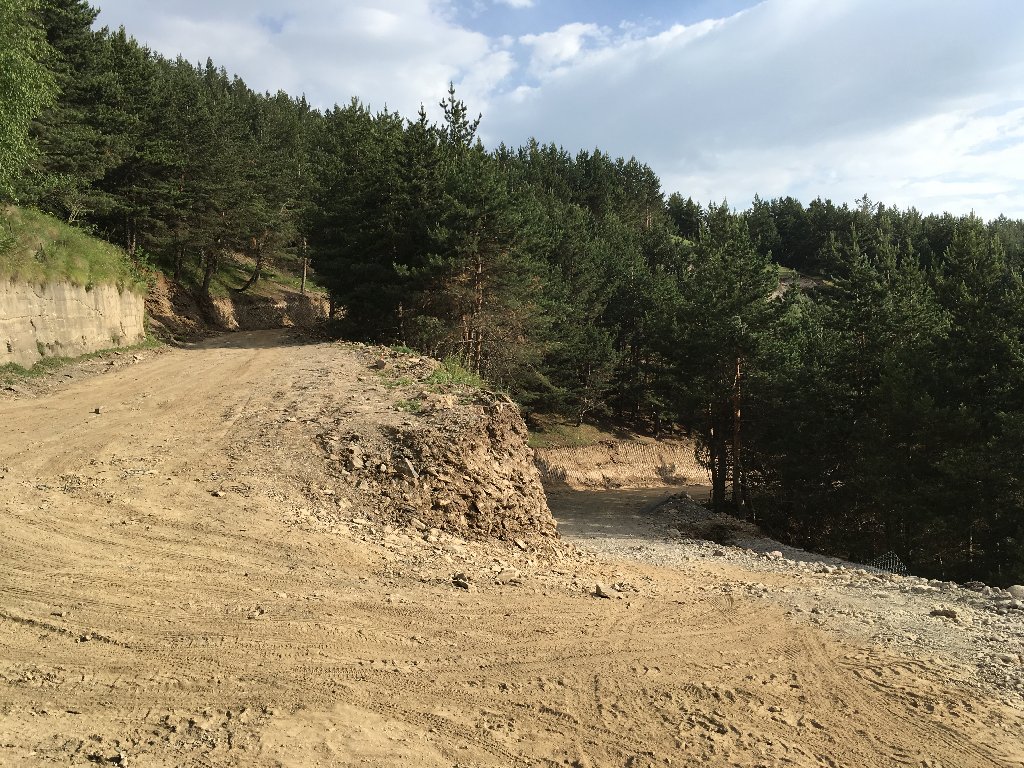 Behind the village the way is currently being refurbished for increasing numbers of tourists (like me).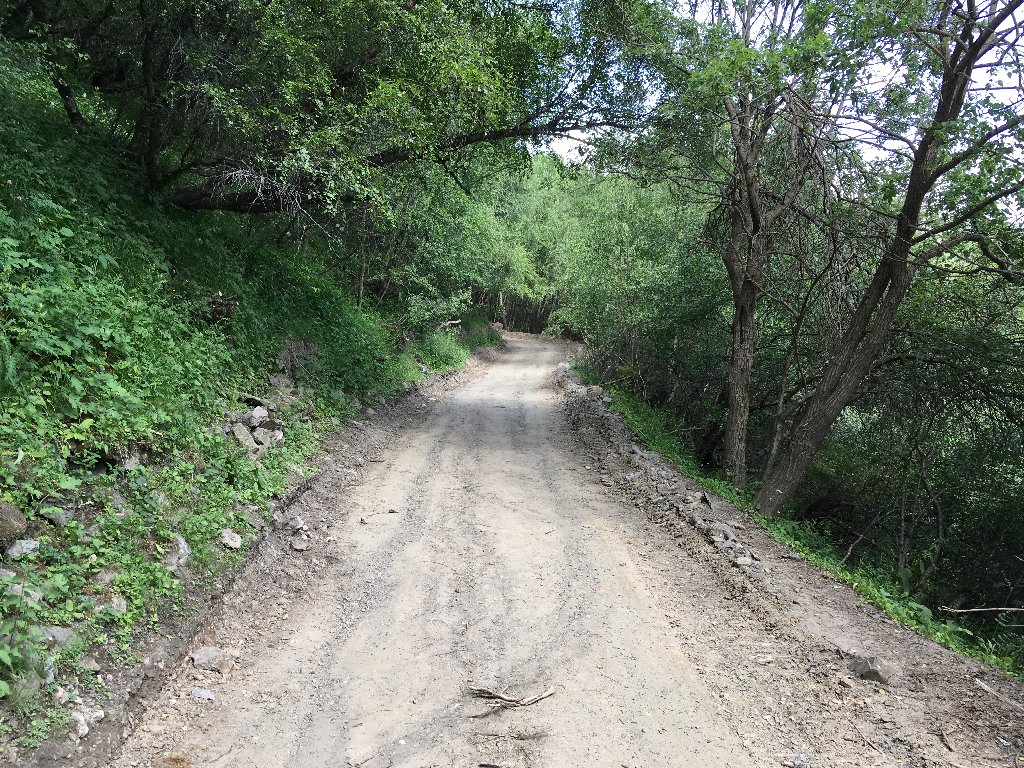 Shady in parts and always cyclable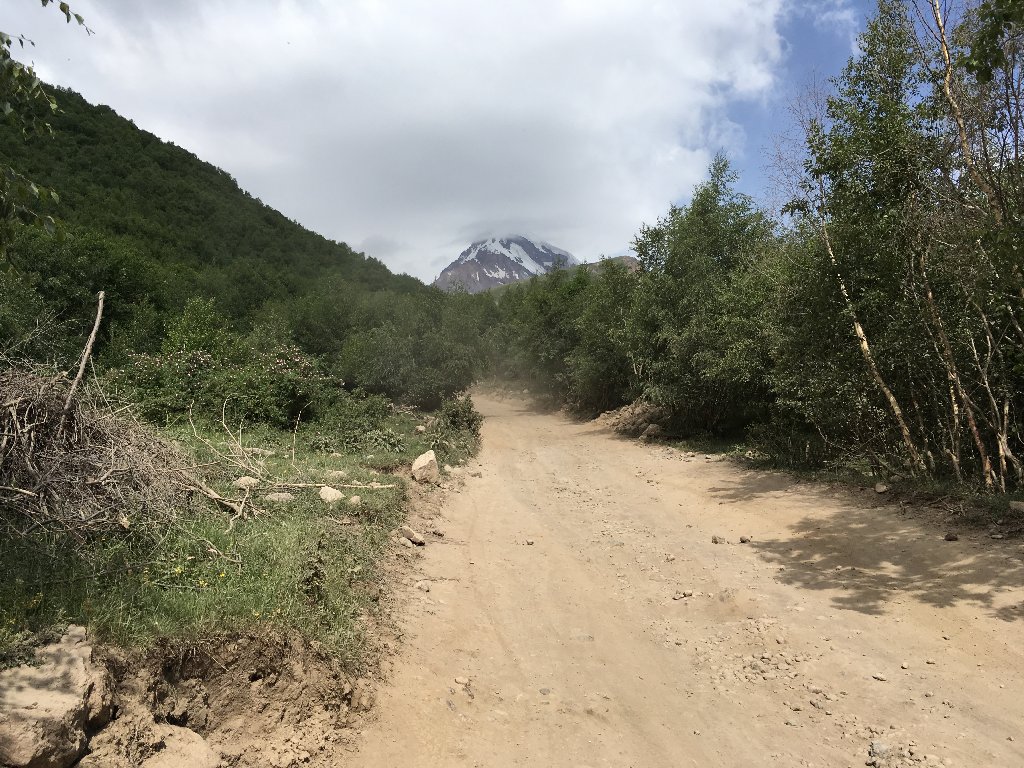 View through the clouds towards Mount Kazbek
And finally you suddenly stay in front of Gergeti Trinity Church hiding in the back light of the early morning (and little dog still with me)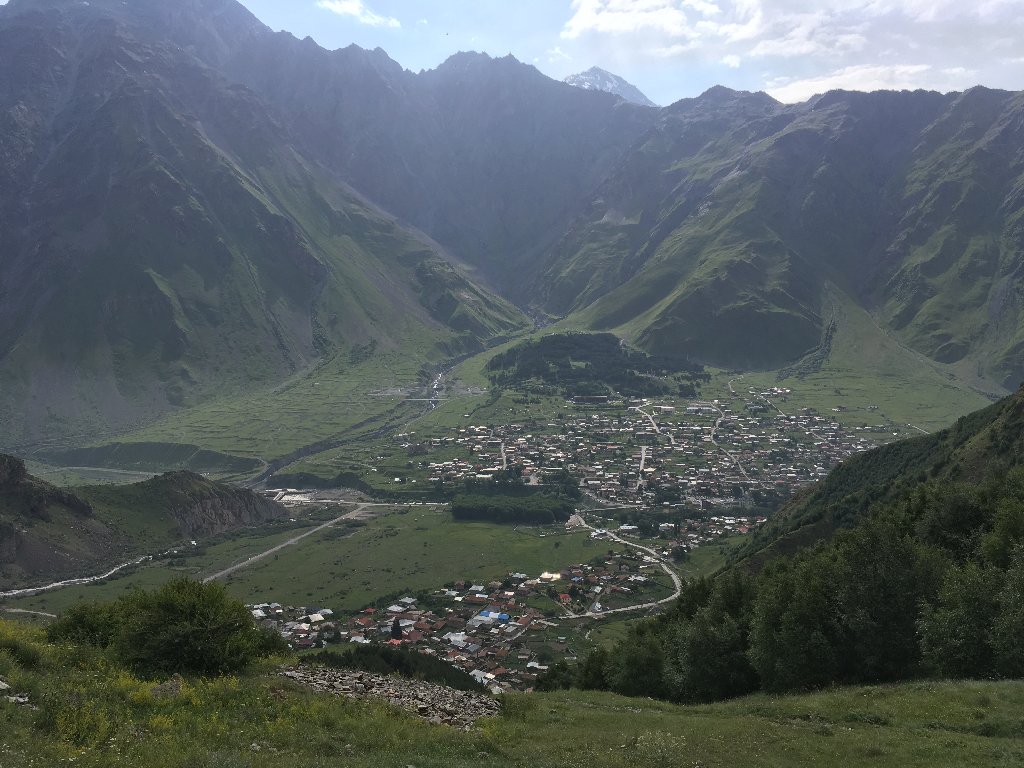 View down to Stepantsminda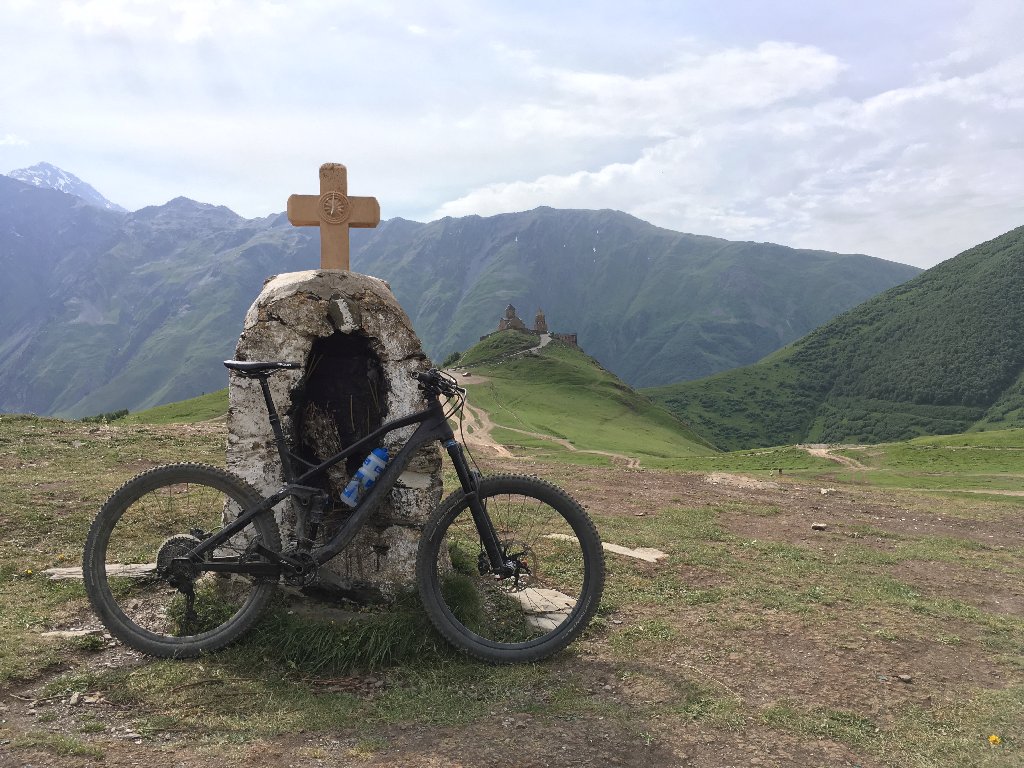 Summitted. My GPS reports an elevation of more than 2,200m.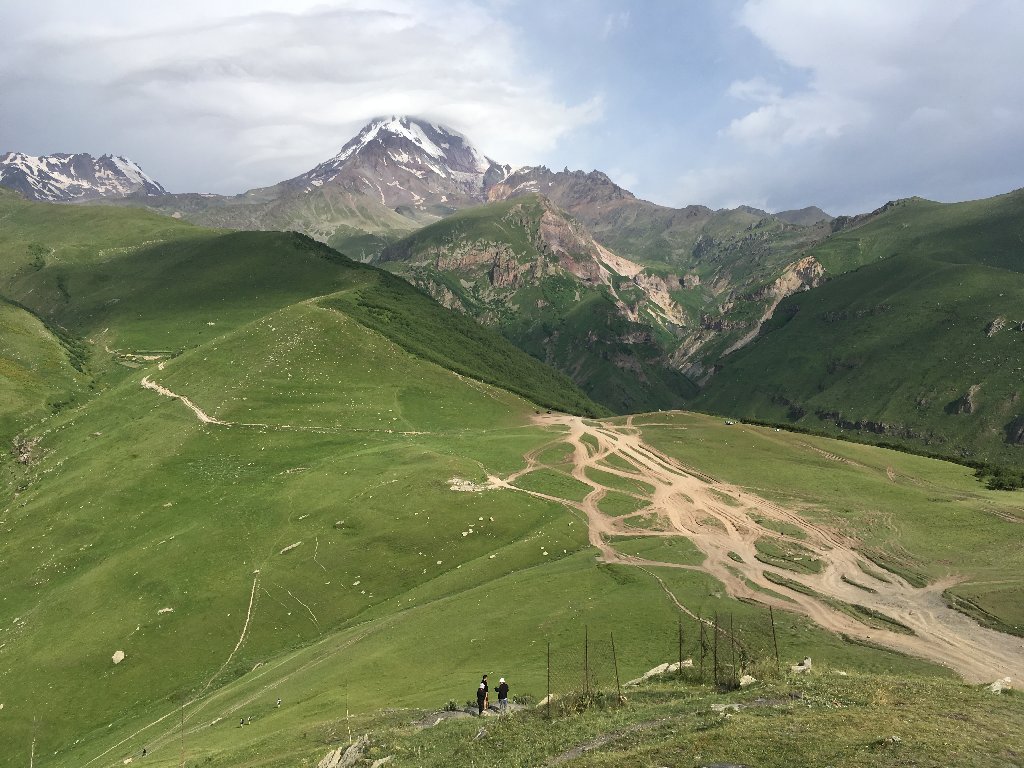 Opposite Mount Kazbek in clouds. The hardly visible small hiking path on the mountain crest in the image center leads to Sabertse pass at an altitude of some 3,000m - however, not cyclable in its lower part.