The Kitzbüheler Horn is situated right above the small but well-known Austrian ski resort village of Kitzbühel. The road winding up the Horn is said to be Austria's steepest climb for road bikers. A narrow paved runway leads seven kilometers up to the Alpenhaus at an elevation of 1,670m. Behind Alpenhaus a further very demanding steep way proceeds to the summit of the Horn at some 1,970m of altitude.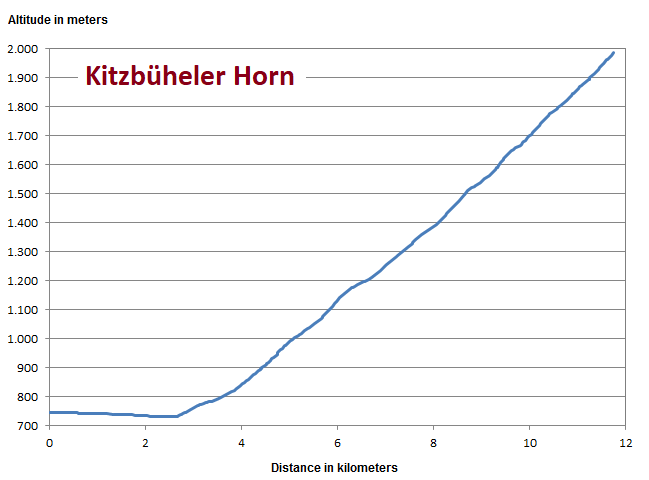 1.200 meters of altitude gain with an average grade of more than 13%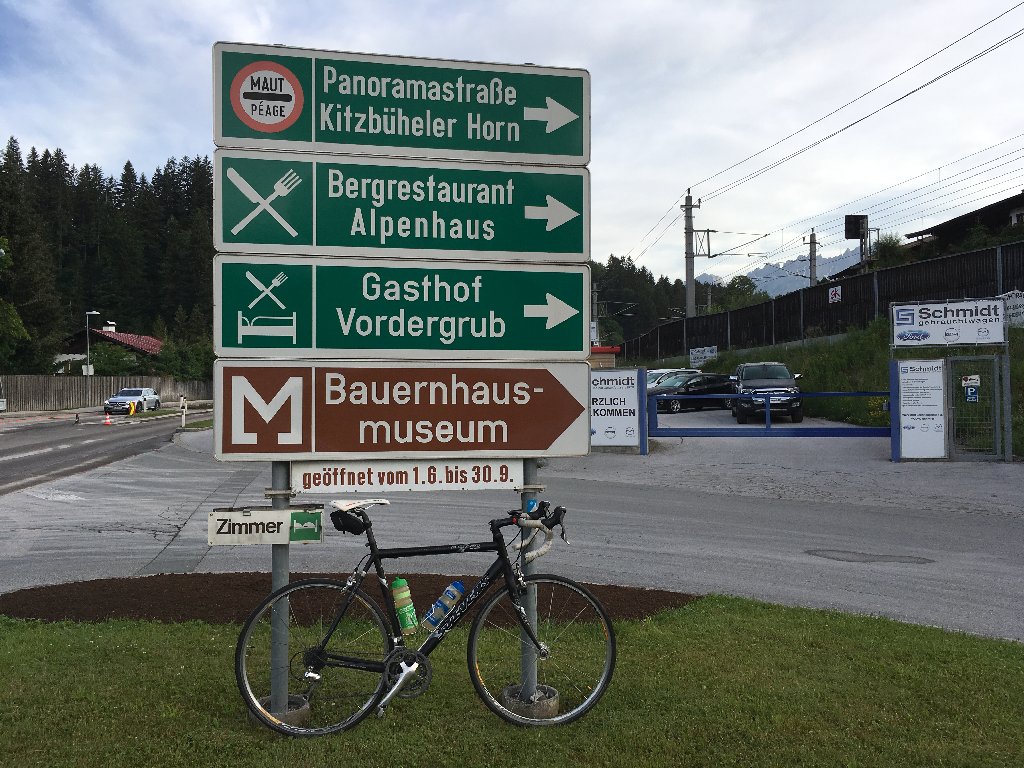 Start at this spot north of Kitzbühel village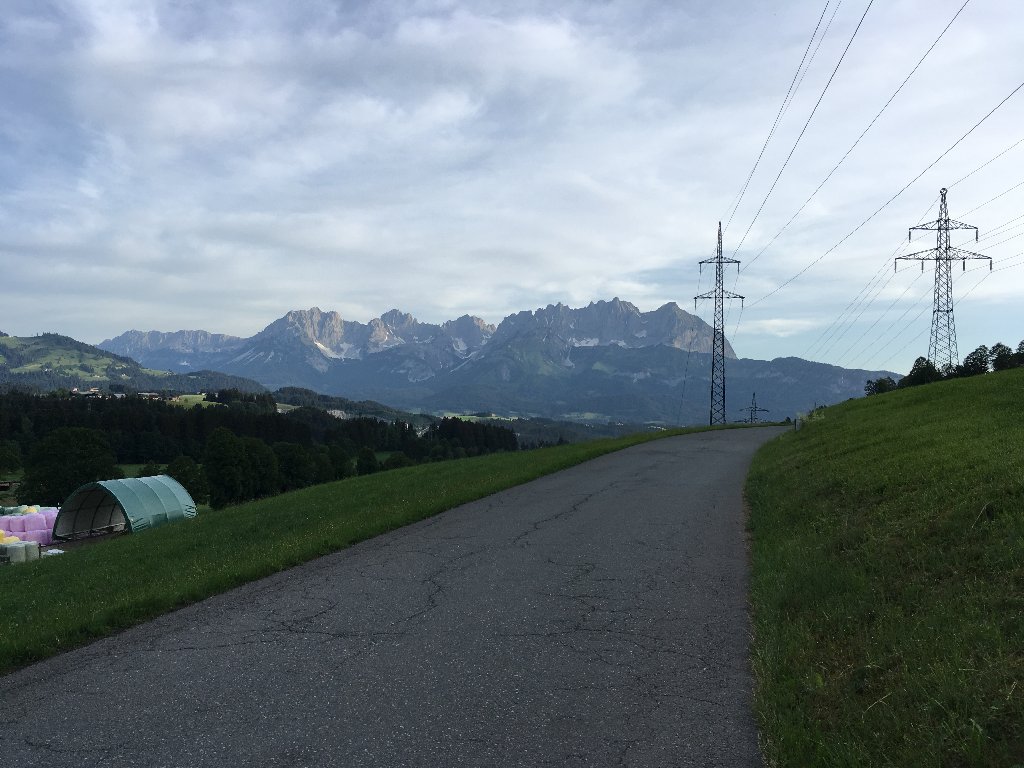 Looks somewhat cozy in the beginning...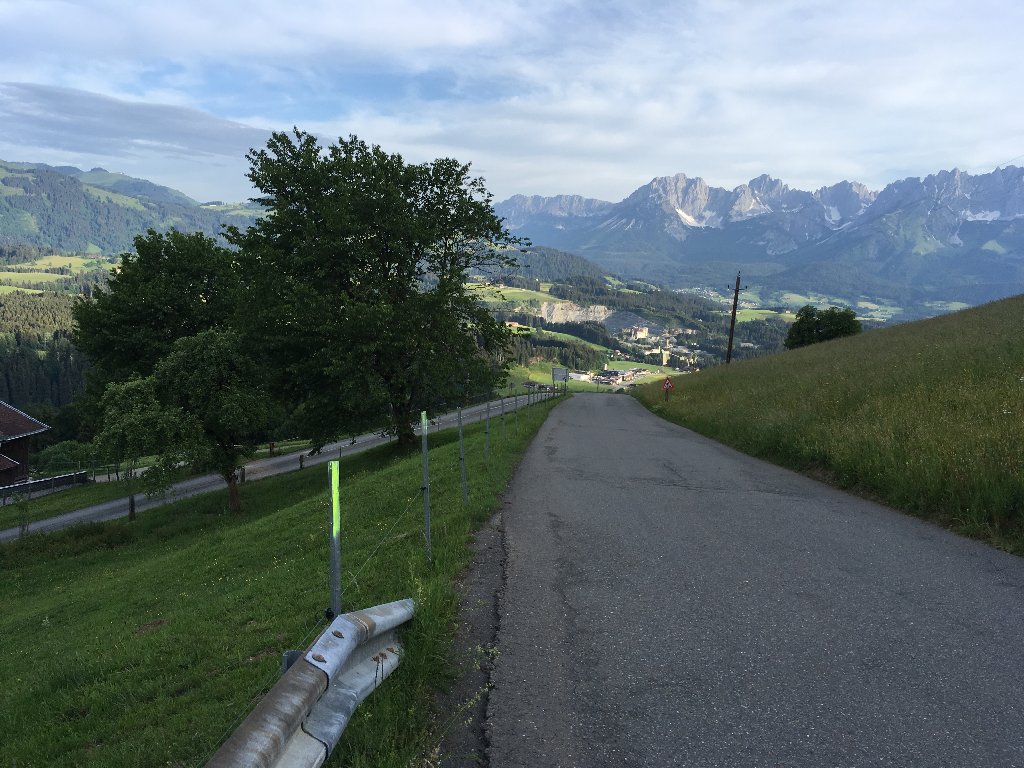 ...but becomes a very tough ride.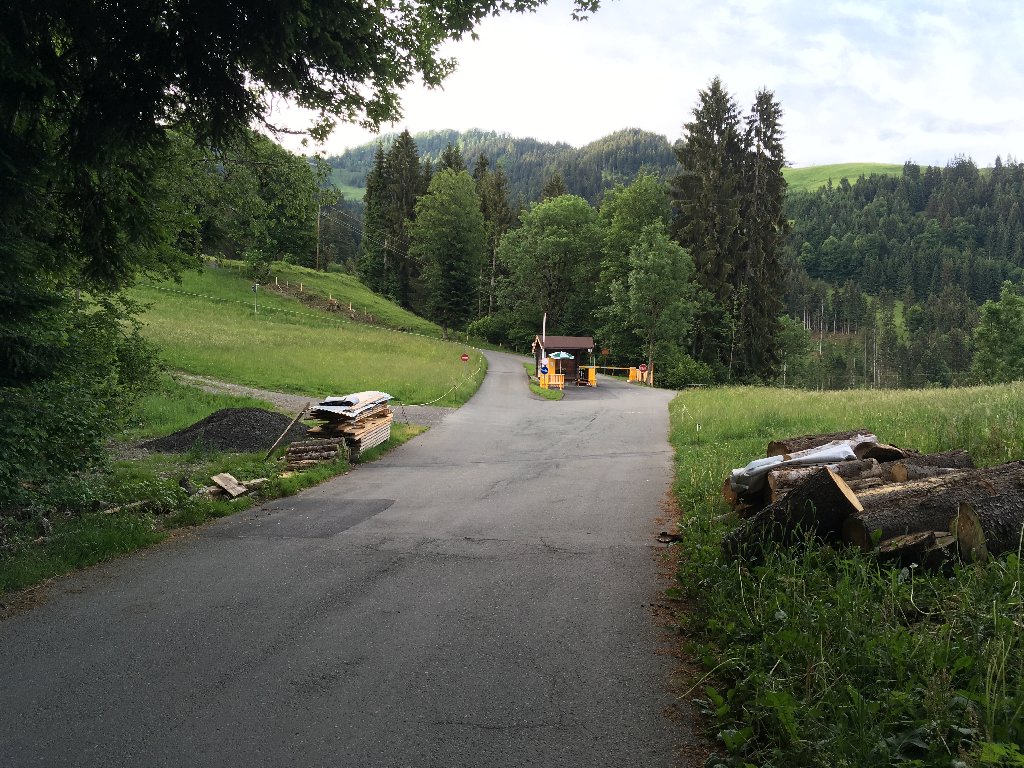 Toll gate after short distance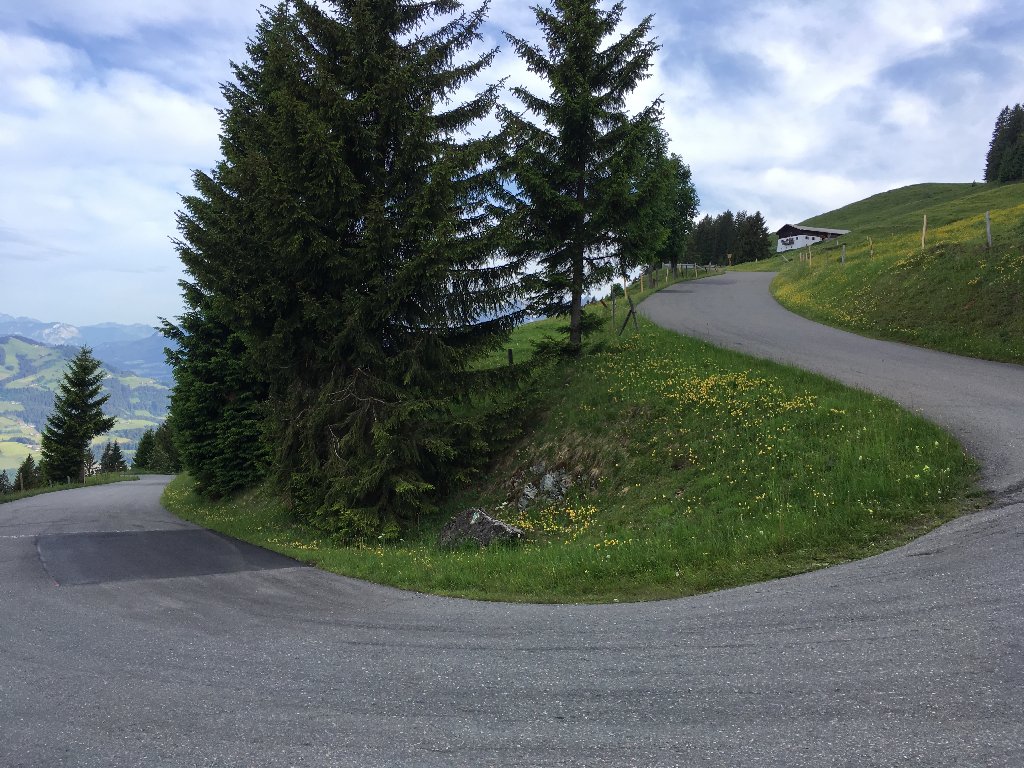 Several nice turns on the way up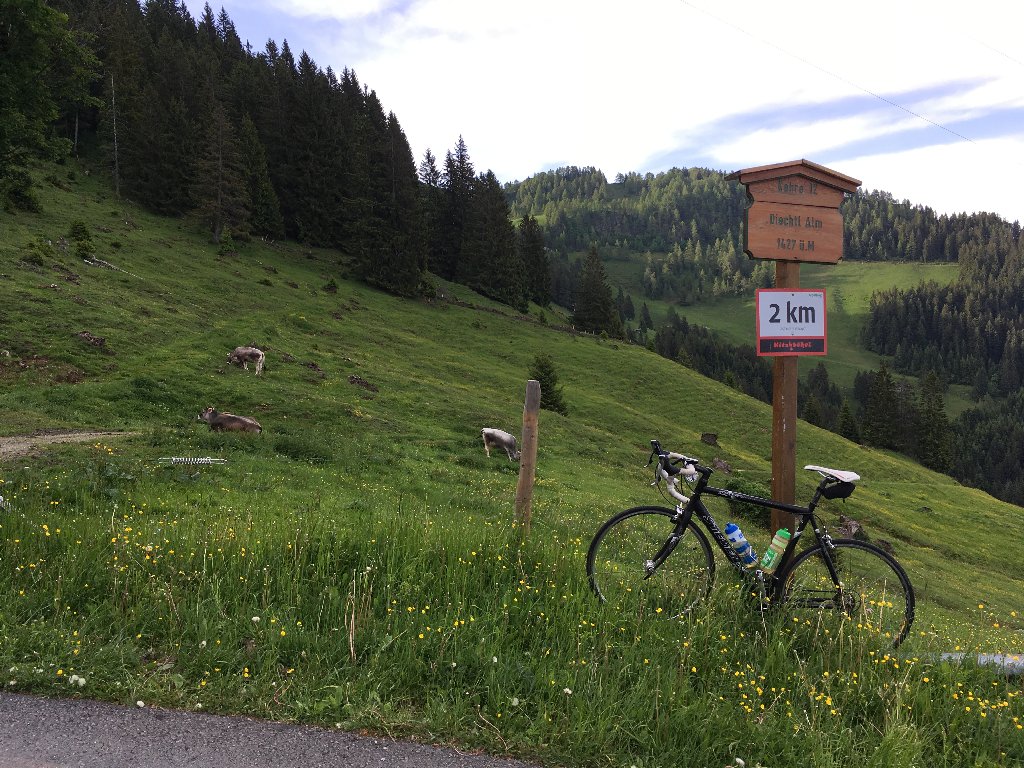 Current elevation and distance is signposted alongside the road.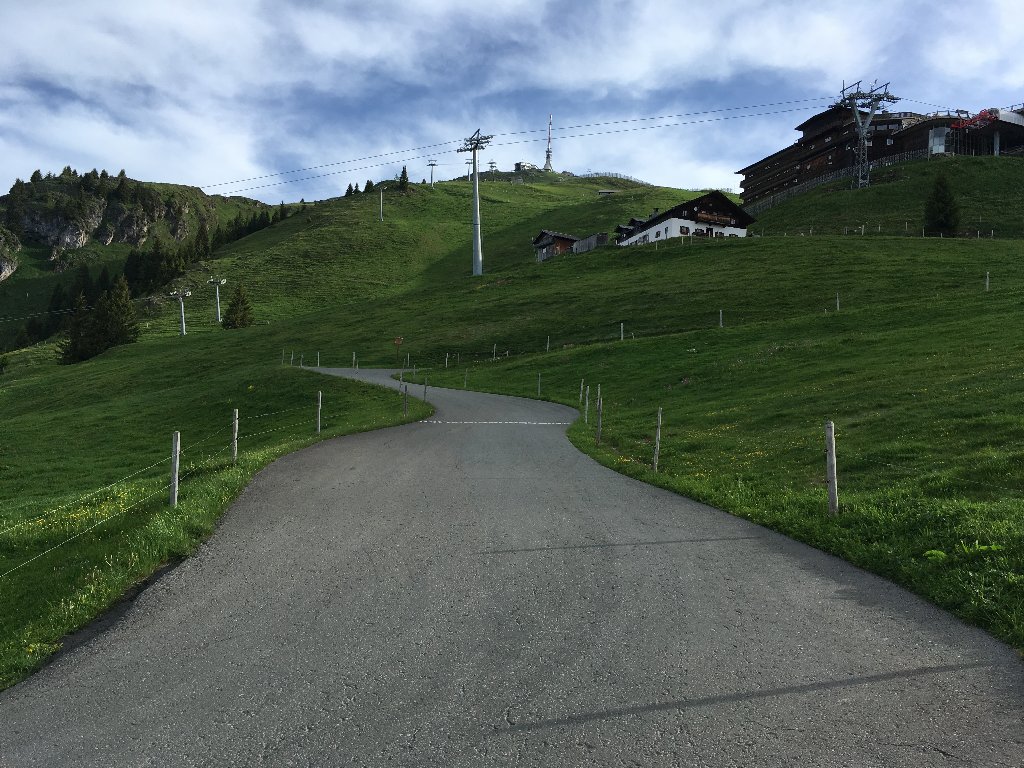 Alpenhaus becomes visible after some very challenging kilometers
In the very back the telecommunication device on top of the Horn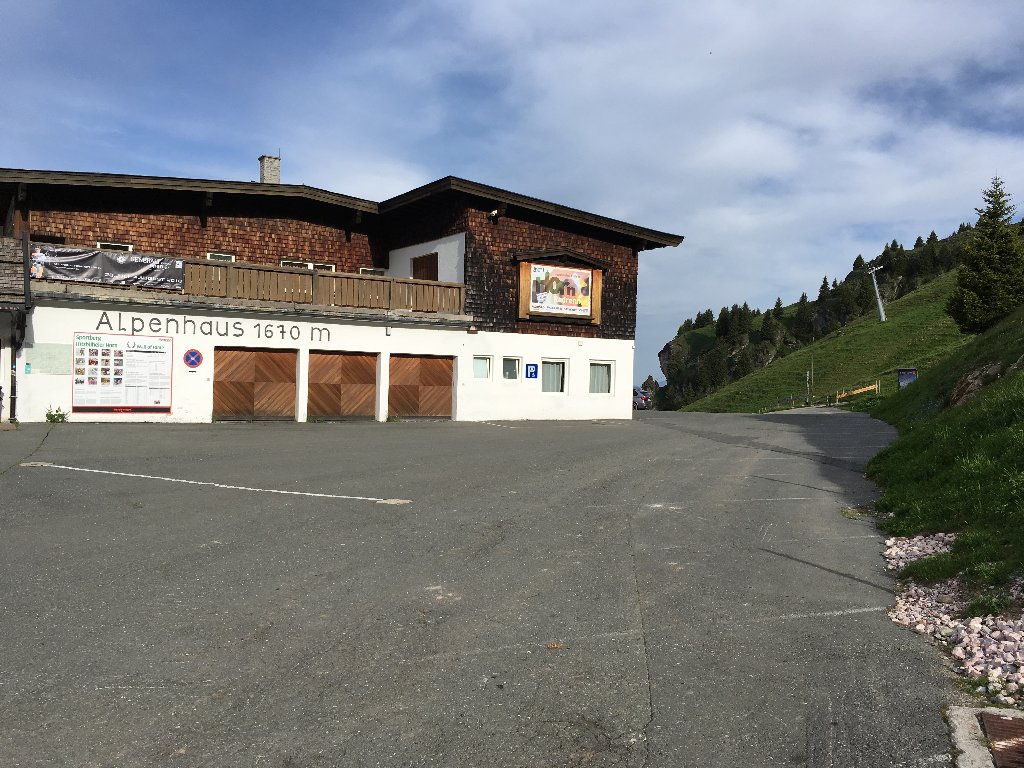 Official road bike climb terminates at Alpenhaus.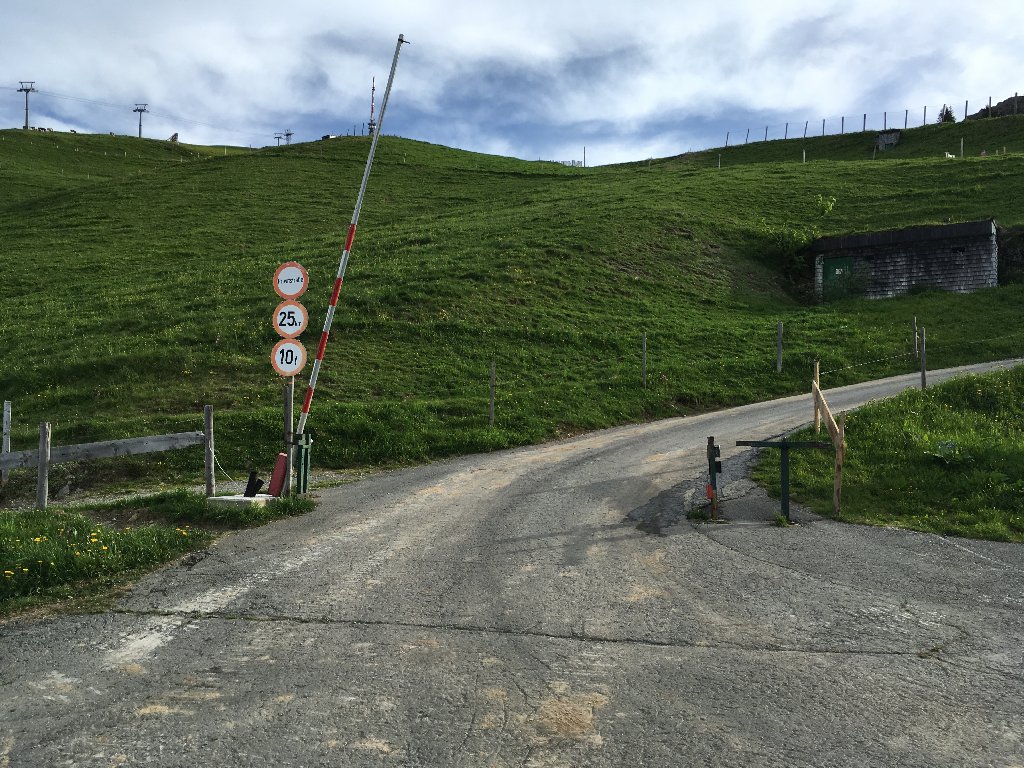 However, right here you can proceed the ride up to the summit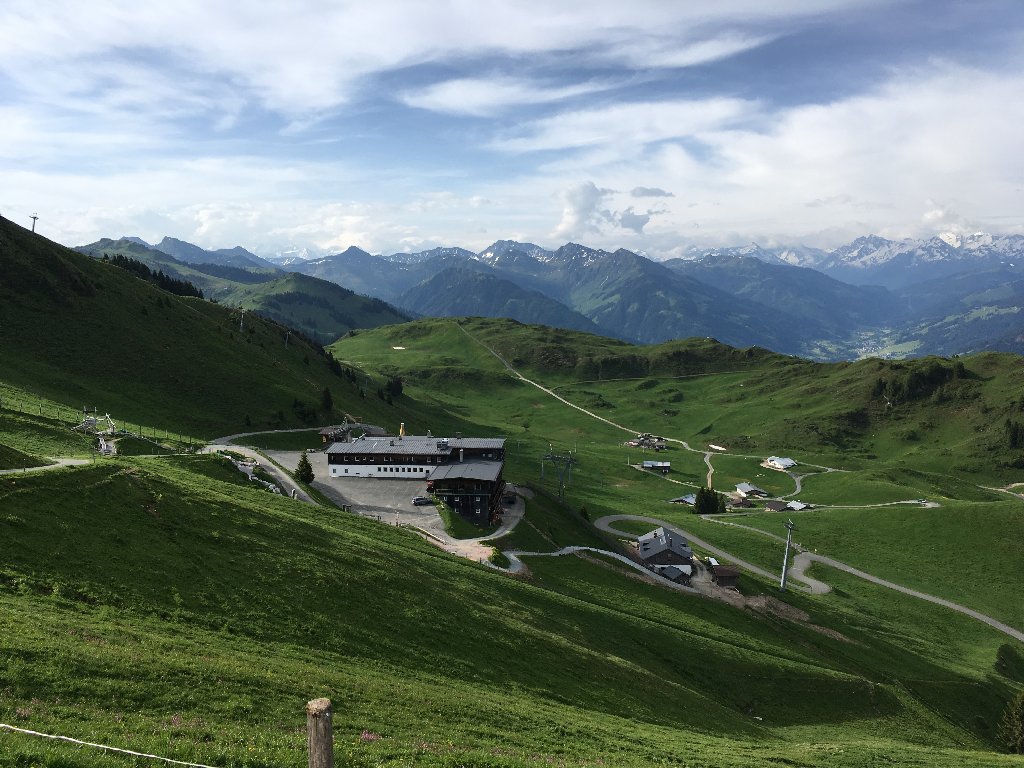 Amazing view back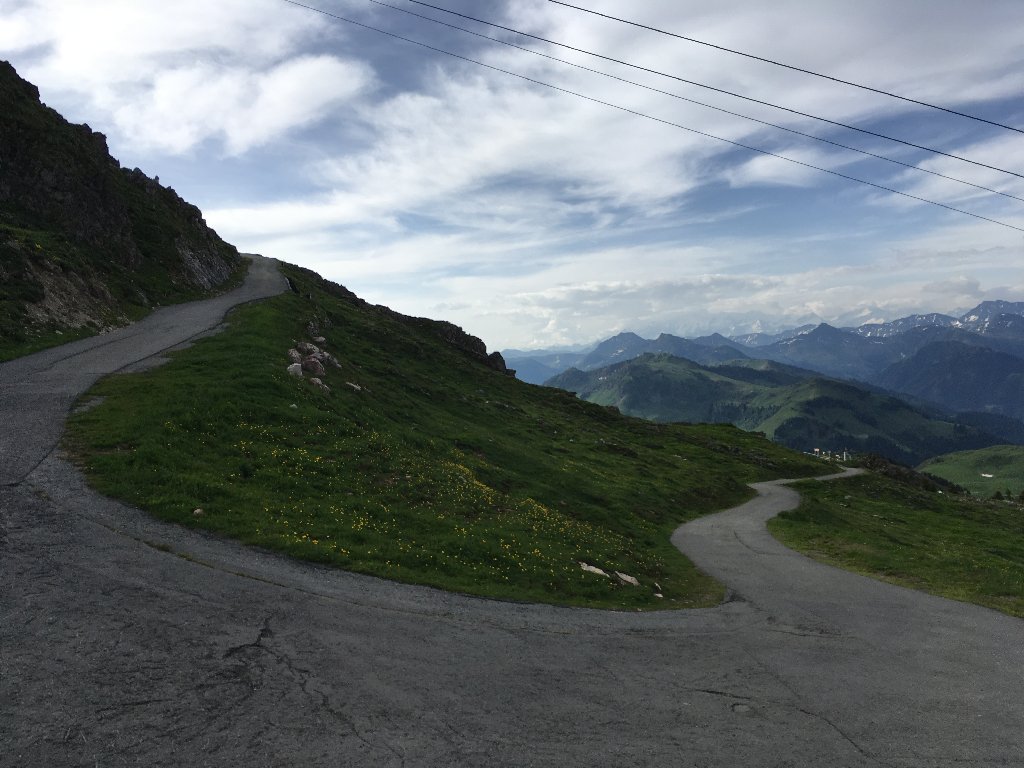 Numerous more steep curves...
...on the way to the top.
Finally you have reached Kitzbüheler Horn summit.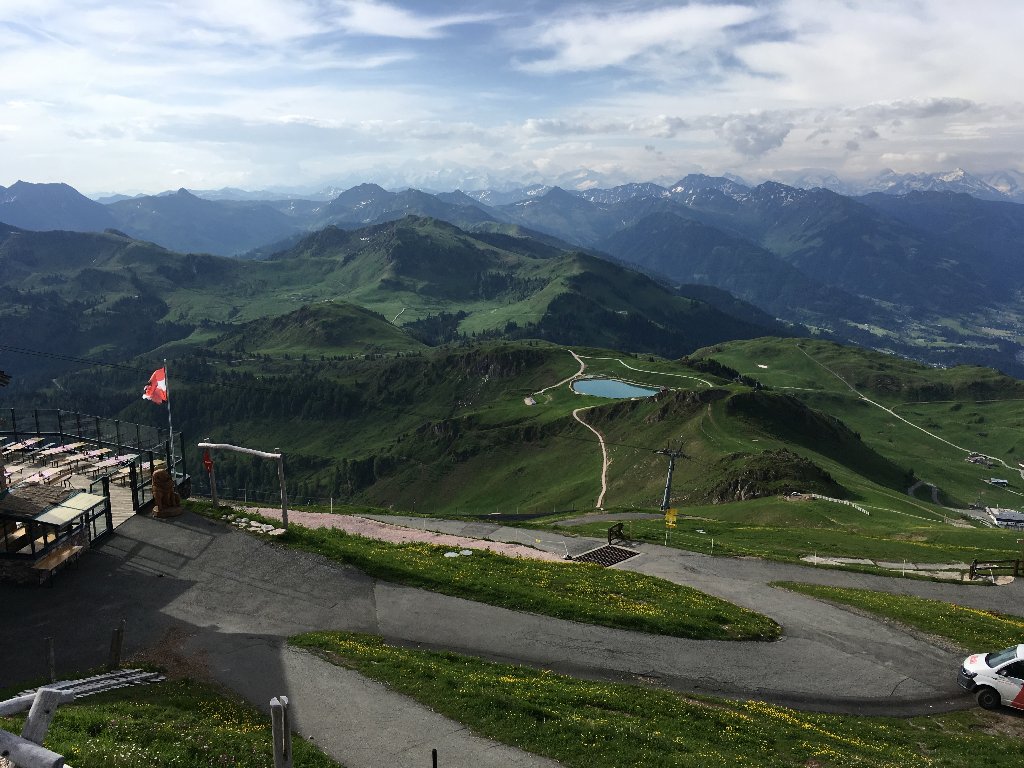 Pleasant view down onto the ascent