The toll panorama road leading through the Carinthian Nockberge mountains is not only a popular route for cars and motorbikes. Road cyclists also might have some fun here and can overcome two peaks with an altitude of just over 2,000 metres each. The tour described here follows the northern ascent from Innerkrems to the crest of the Eisentalhöhe, which marks the highest point of the road.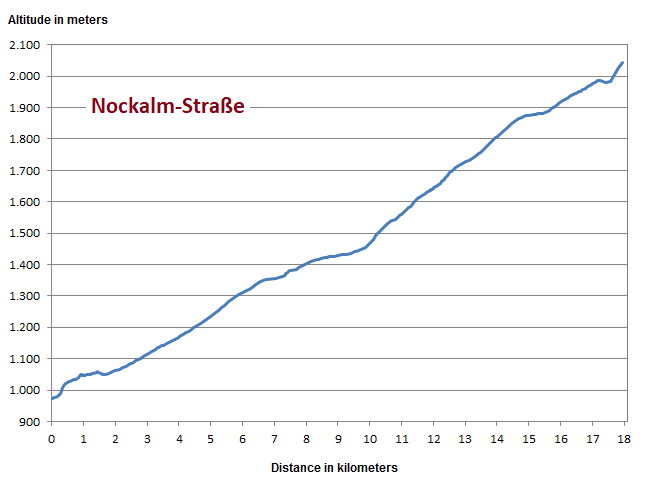 After the start, you first climb about 500 metres in altitude over ten kilometres until you reach the toll station at Innerkrems. After that it gets a bit steeper with the remaining 600 metres of altitude difference up to Eisentalhöhe.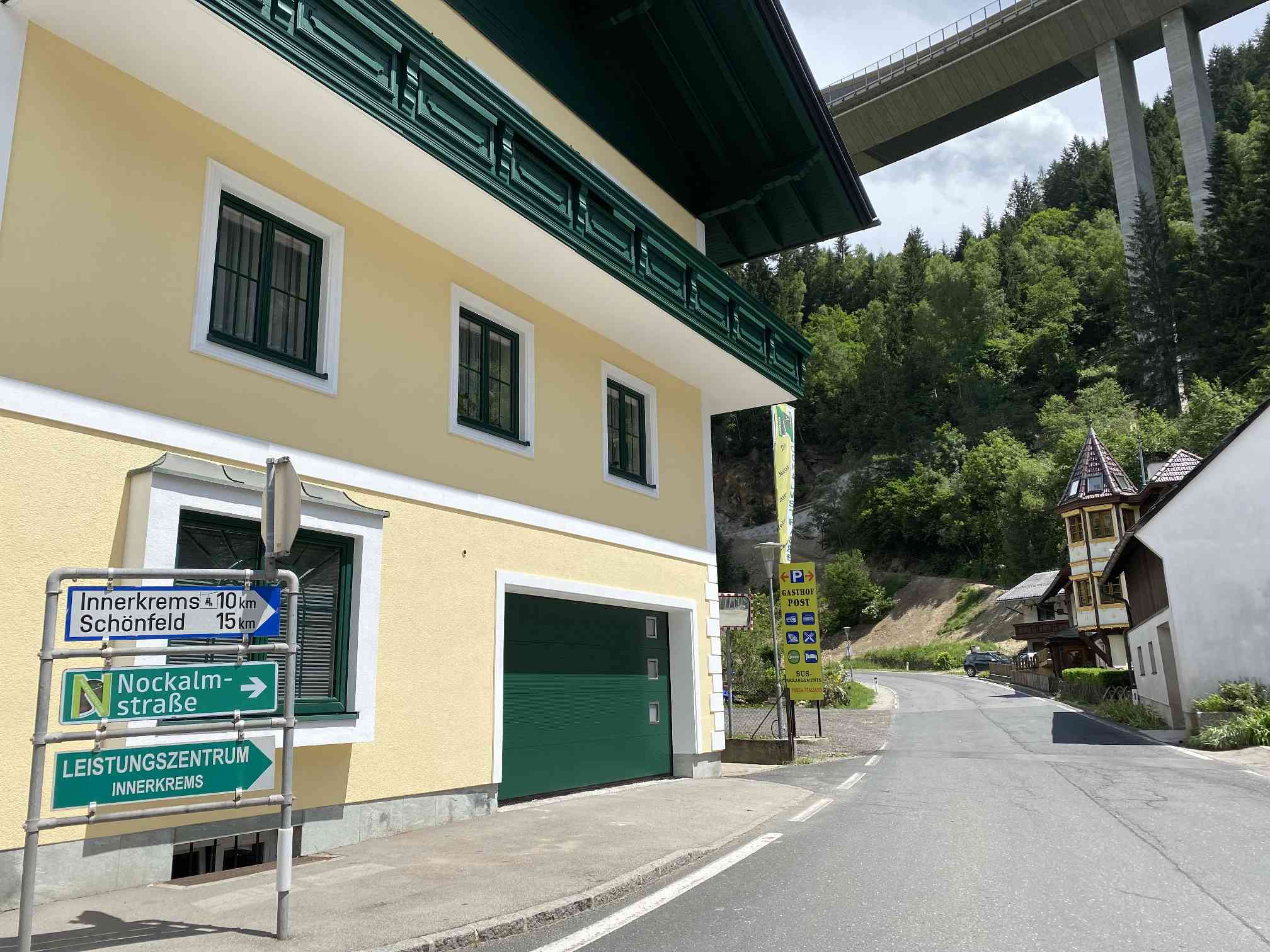 Start in Kremsbrücke in the direction of "Nockalmstraße". The motorway bridge of the same name darkens the village.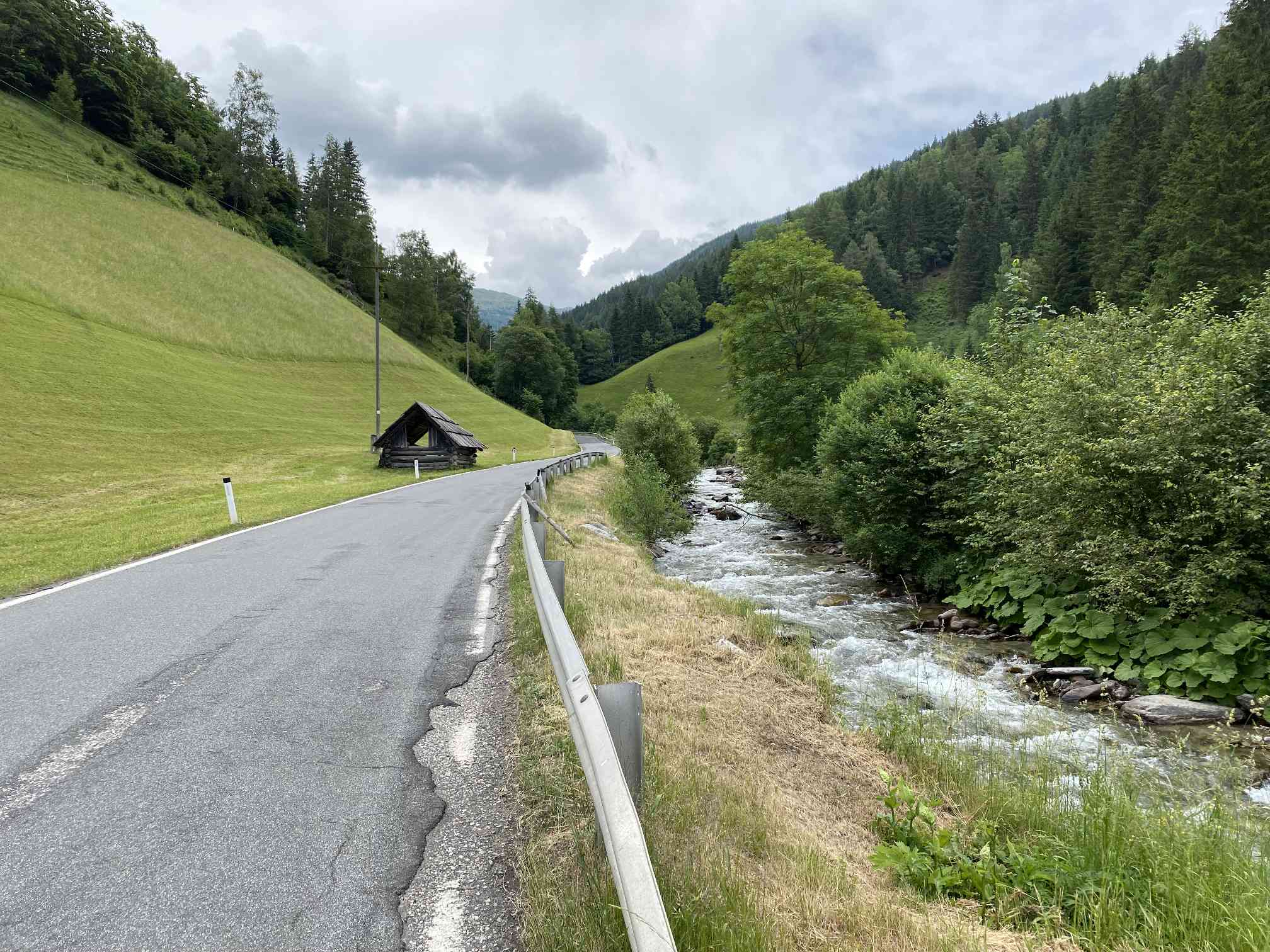 It's a leisurely ten kilometres along the Krems.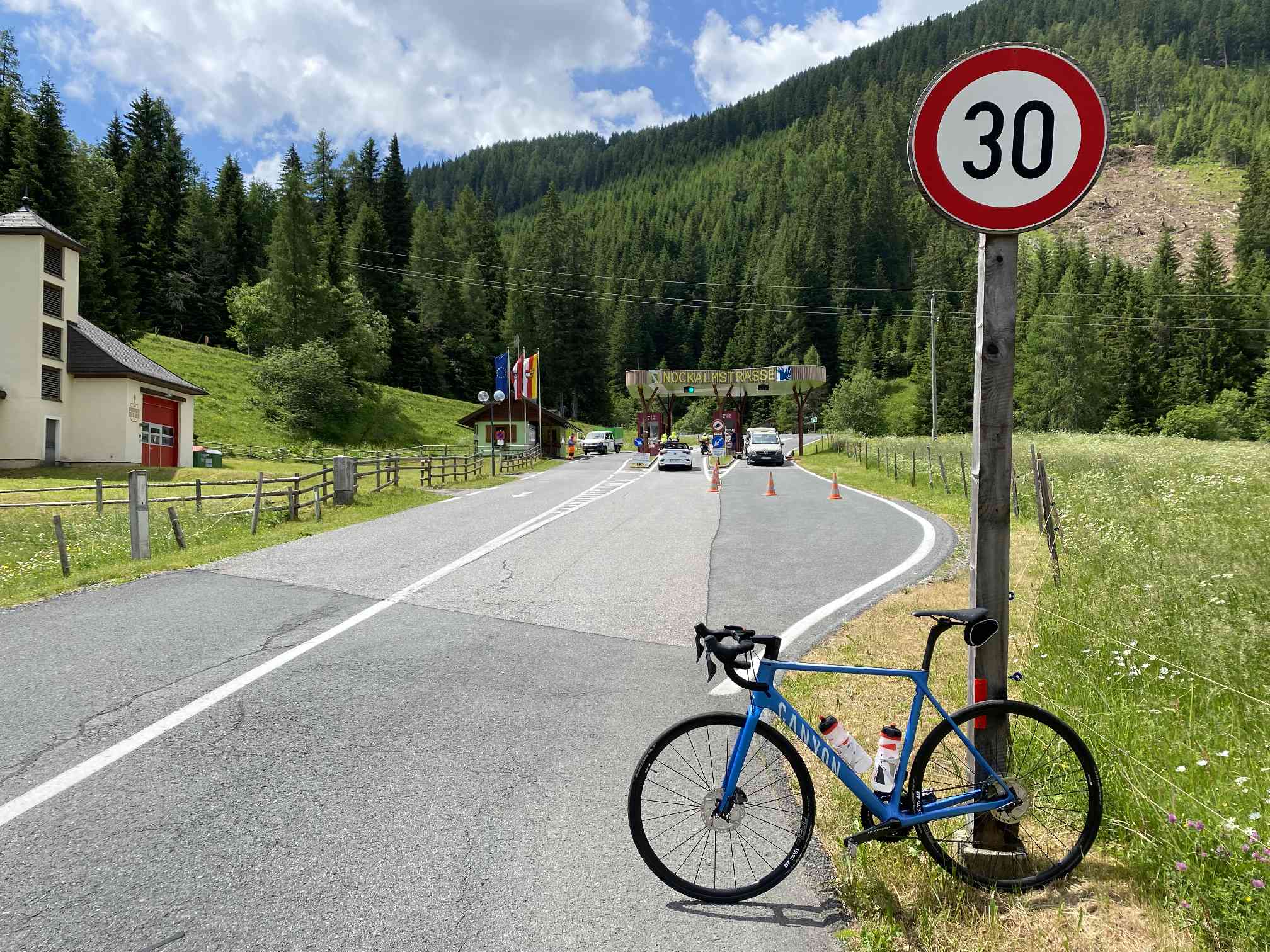 In Innerkrems you can't miss the turnoff to the toll station. Cyclists are waved through free of charge.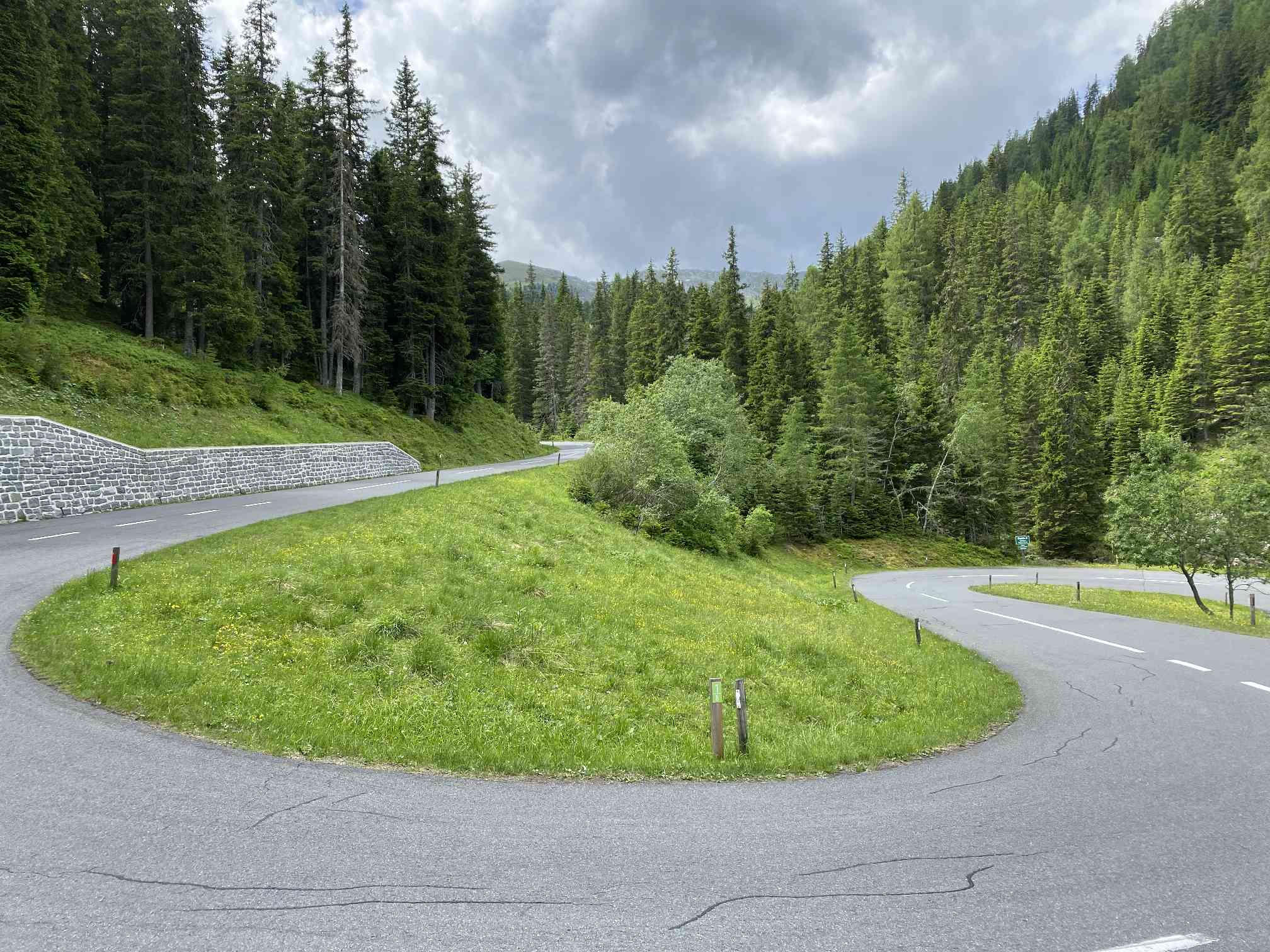 The road is perfectly asphalted (it is, after all, a toll road) and swings up with a total of 13 numbered hairpin bends.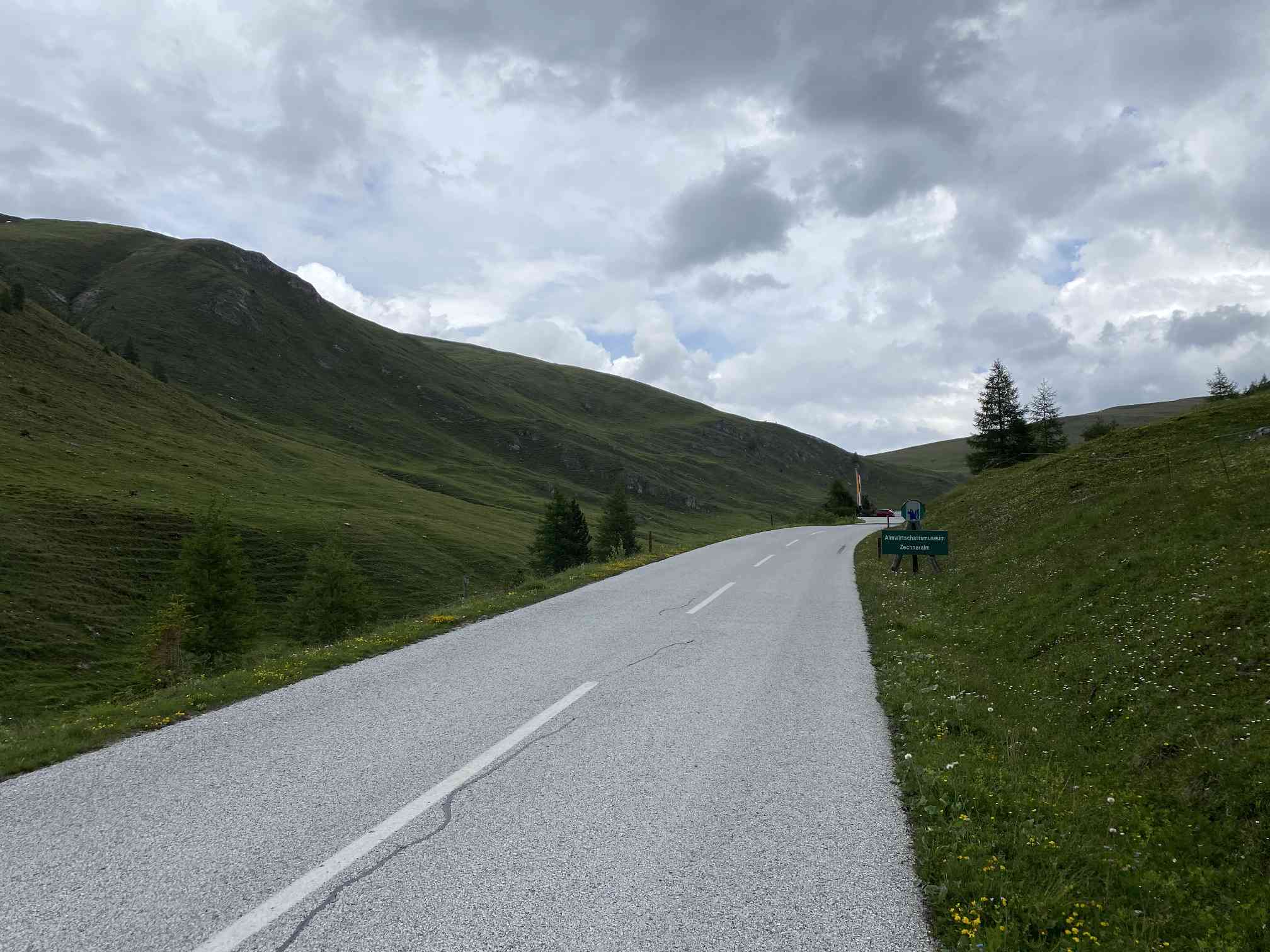 Typical landscape of the Nockberge mountains...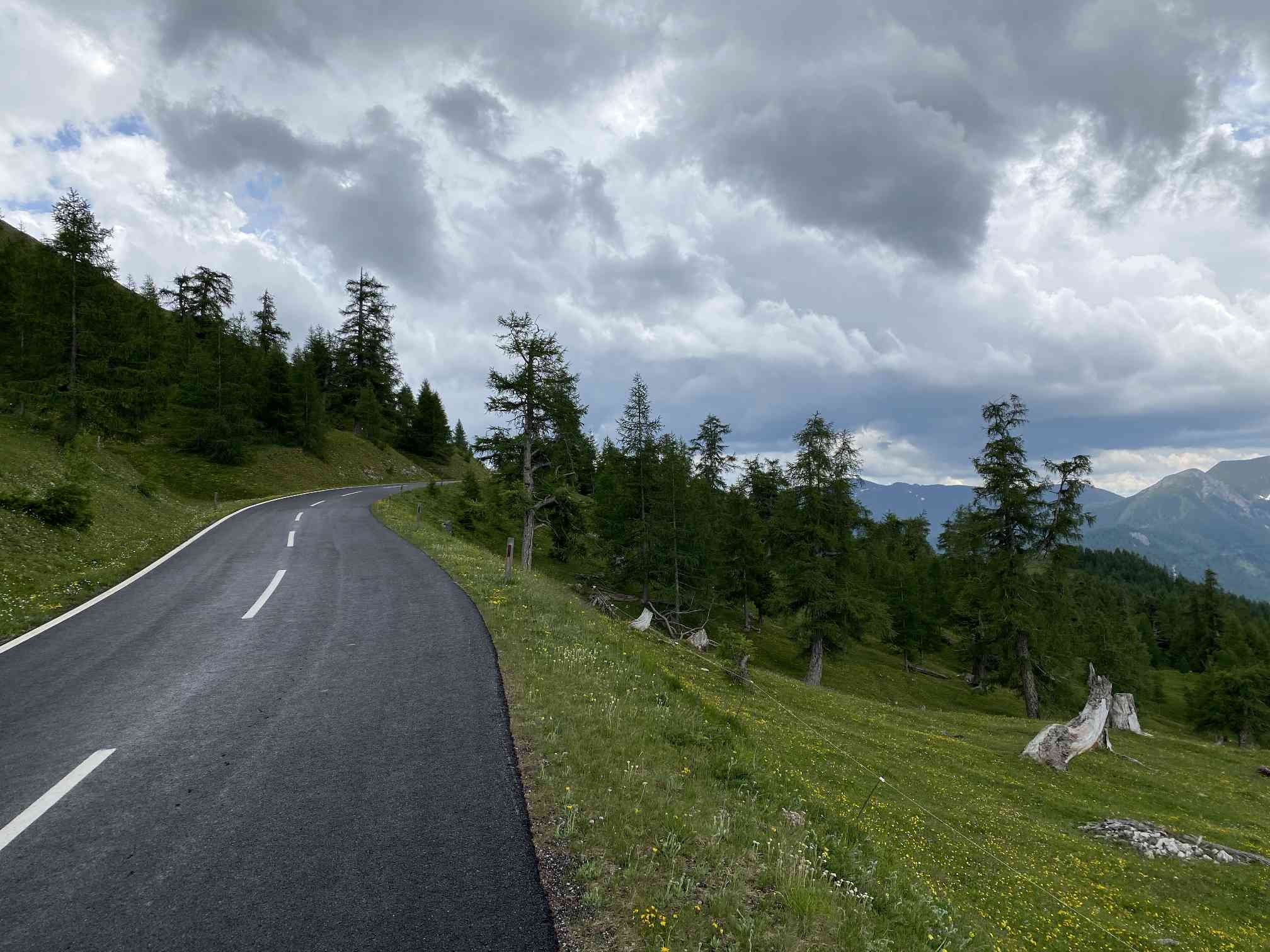 ...unfortunately quite cloudy today.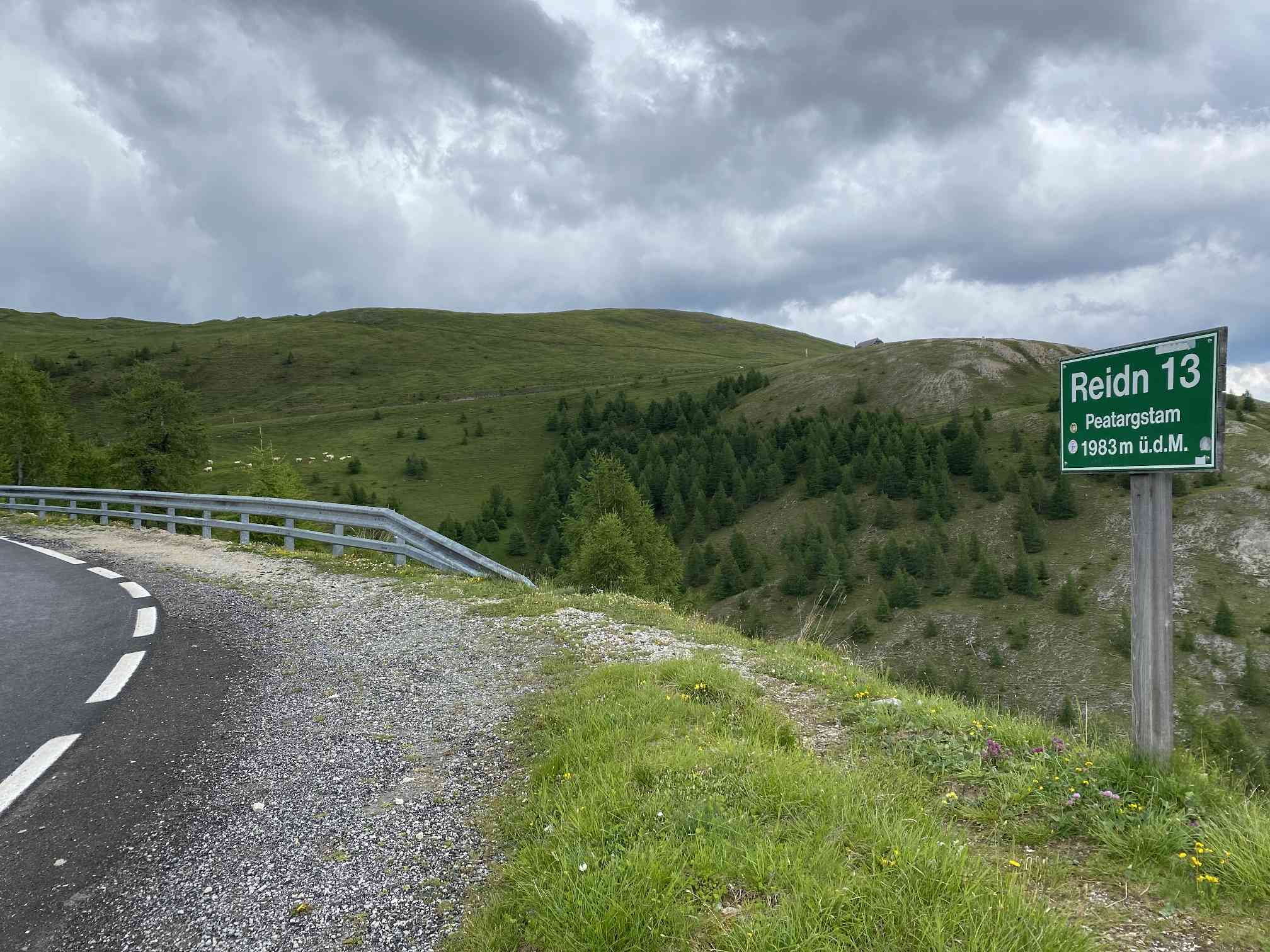 The hairpin bends are called "Reidn" and indicate name and height of the bend.
And after just under 1,200 metres in altitude, you are already at the top of the Eisentalhöhe viewing platform in the drizzle.