Taglang La is situated in Northern India in Zanskar/Ladakh on the way from the town of Manali to Leh and constitutes the traverse of the Himalayan main range. The road is in effect asphalted. However, it becomes an unpaved dirt road from 5,000m upwards. Even heavy load traffic makes use of that road to get to the town of Leh. Thus, the passroad is only rideable with a mountain bike. Unlike at Khardung La official height reference can exactly be confirmed by using GPS.
Amendment (2017): The road is meanwhile said to be entirely asphalted up to its pass summit. Pics and text below date from the year 2008.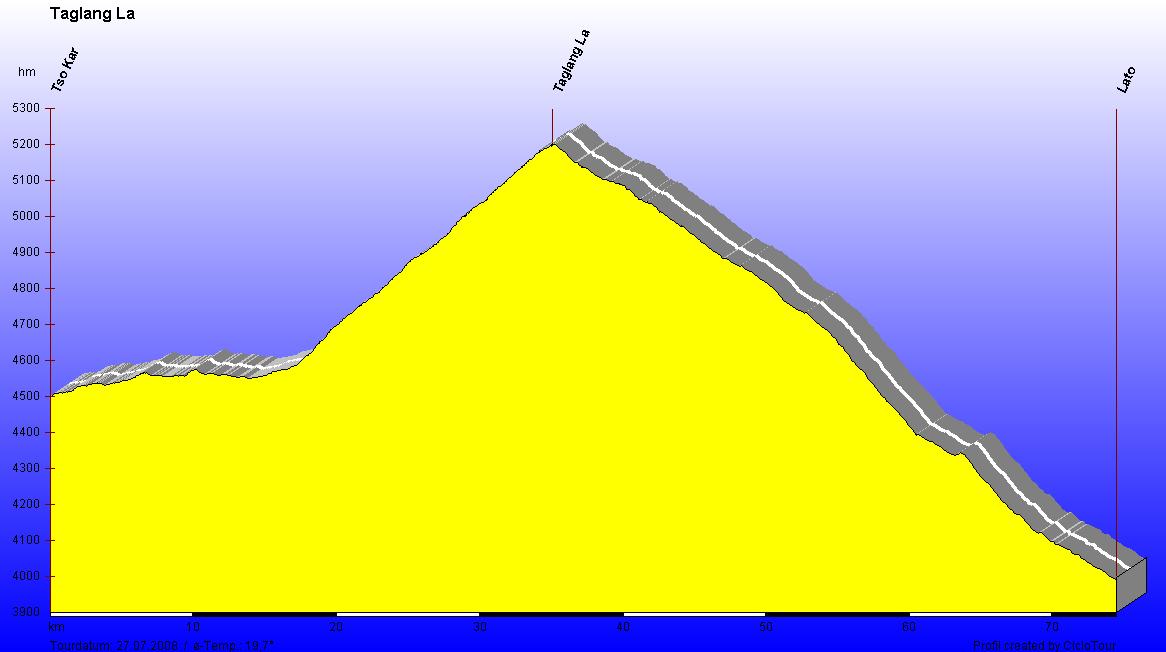 First seven kilometers route on an unpaved road from Tso Kar Lake to asphalted main road Manali-Leh. From km 20 onwards it becomes considerable steeply up to the summit. Compensation for the trial is a downhill ride of 40 kilometers to the spot of Lato.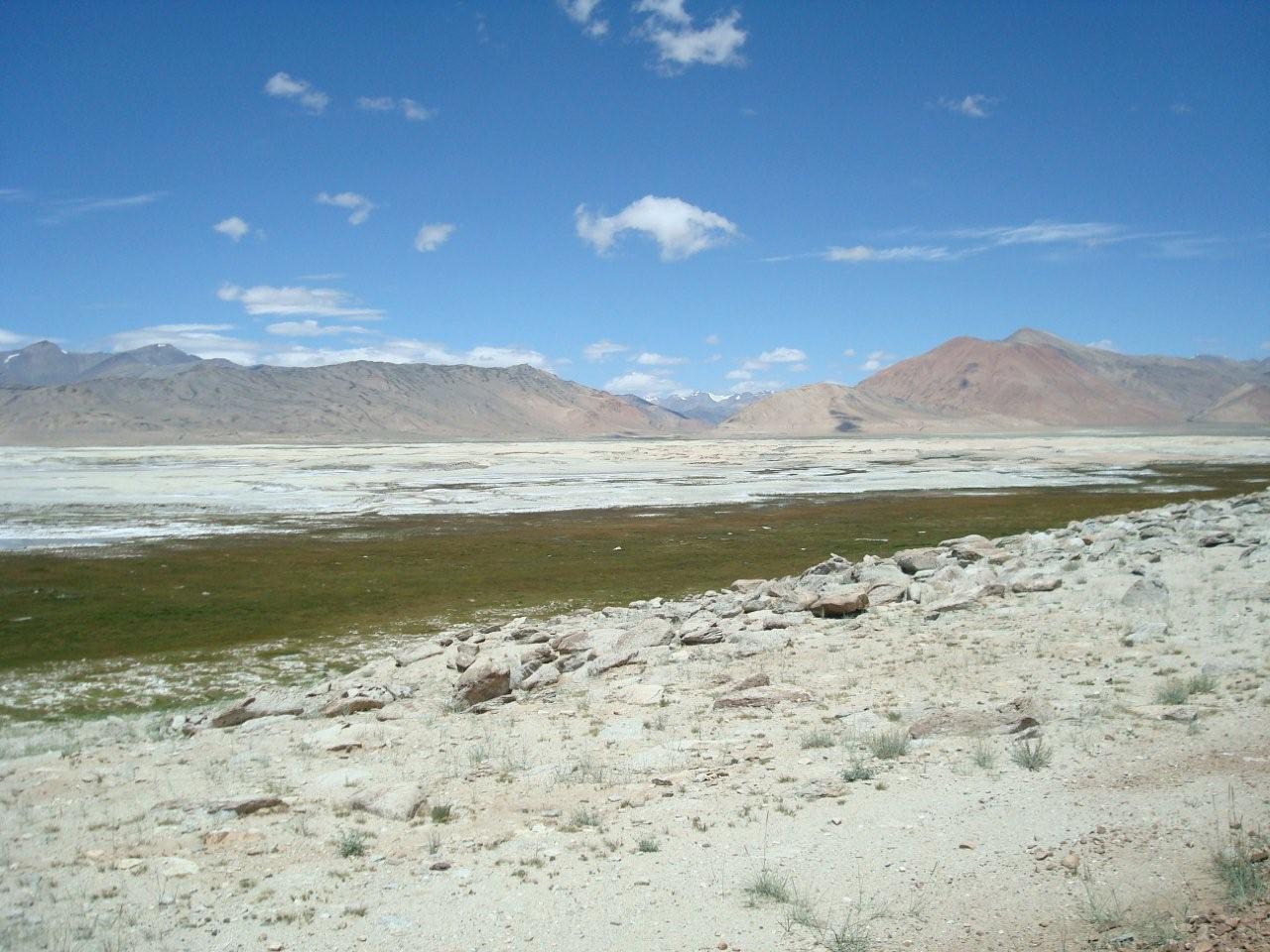 Departure at Tso Kar, a dried up salt lake at an altitude of 4,500m.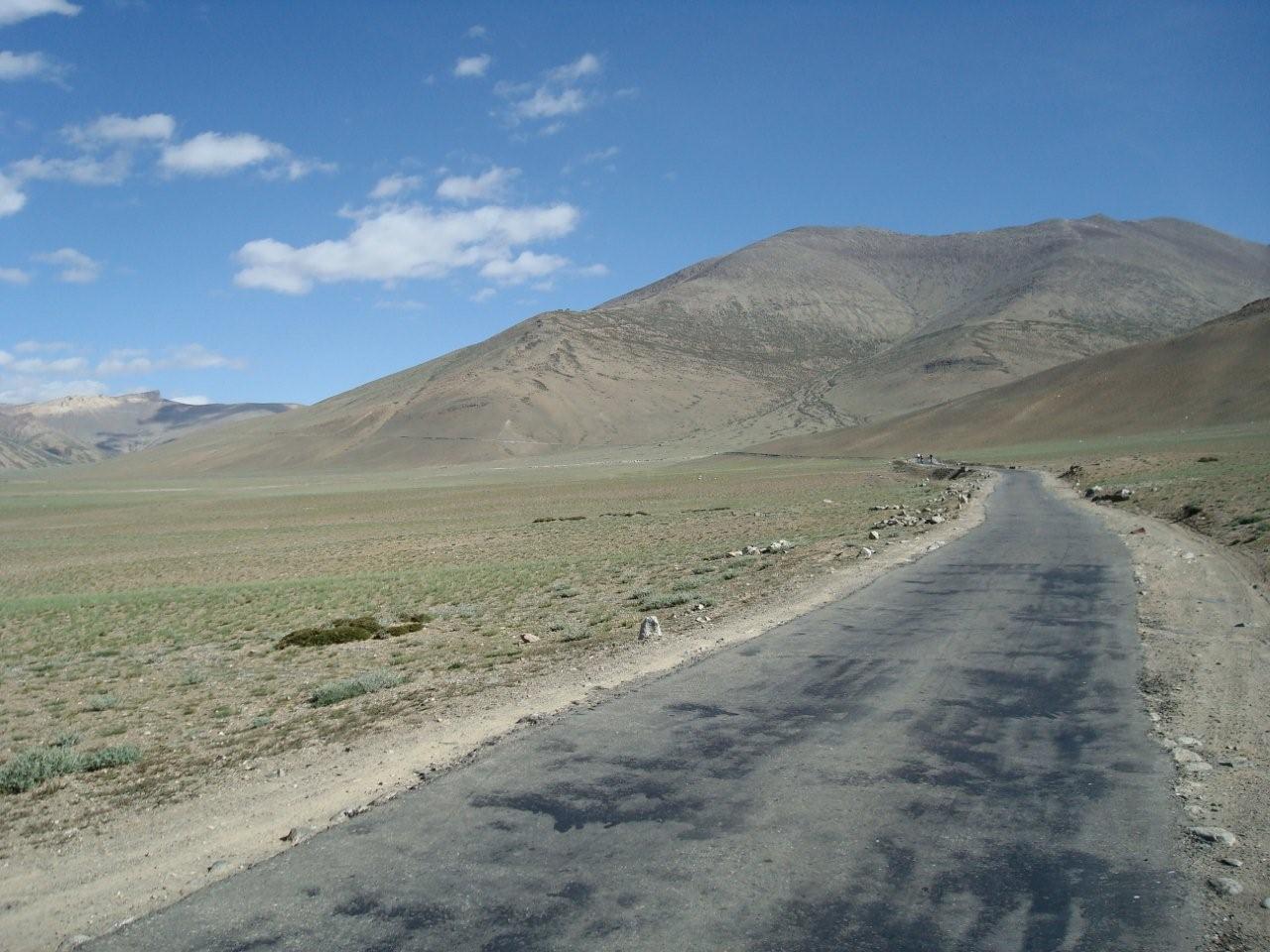 Asphaltic roadway from Manali to Leh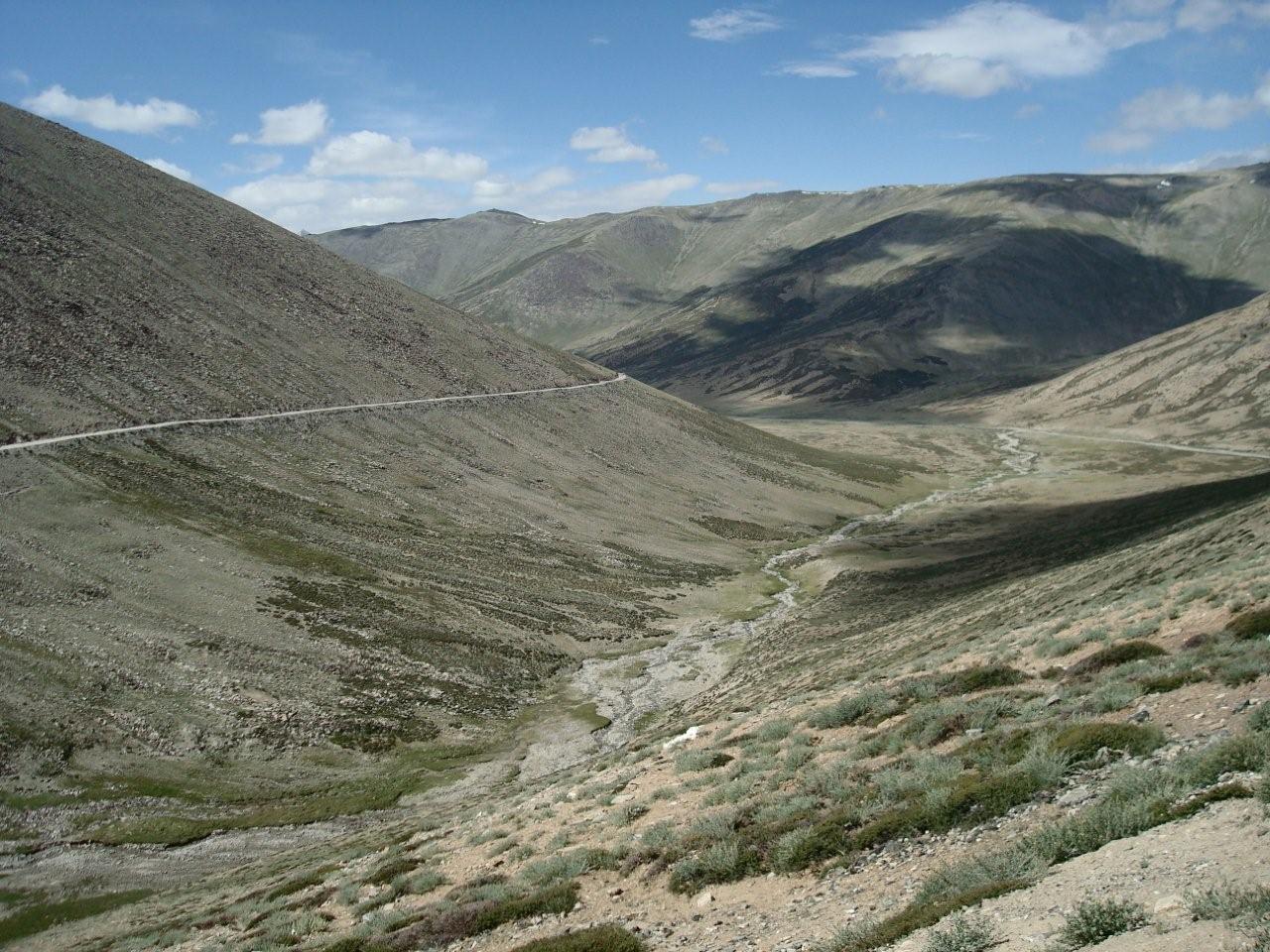 Broad serpentines...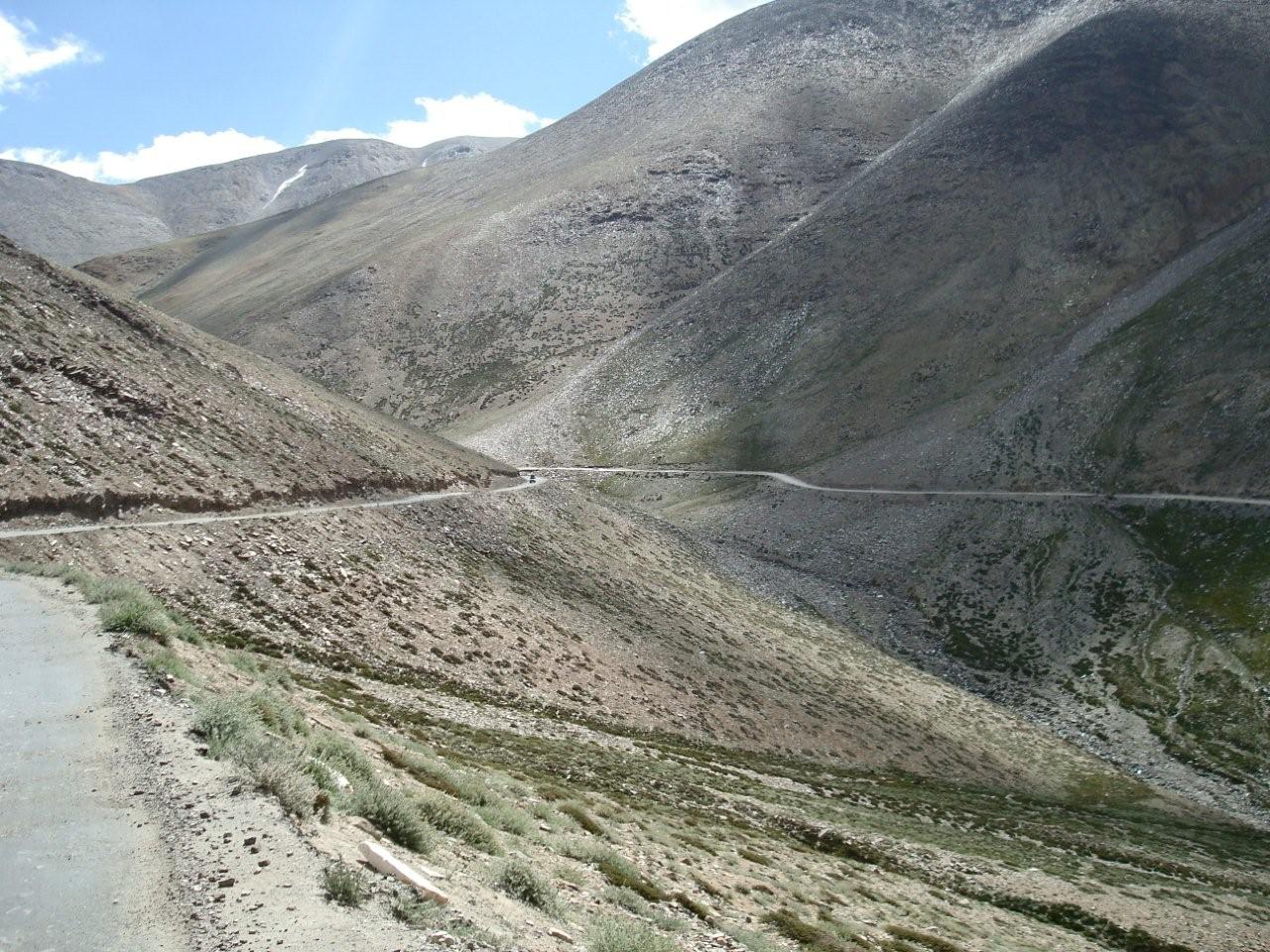 ...lead to the summit.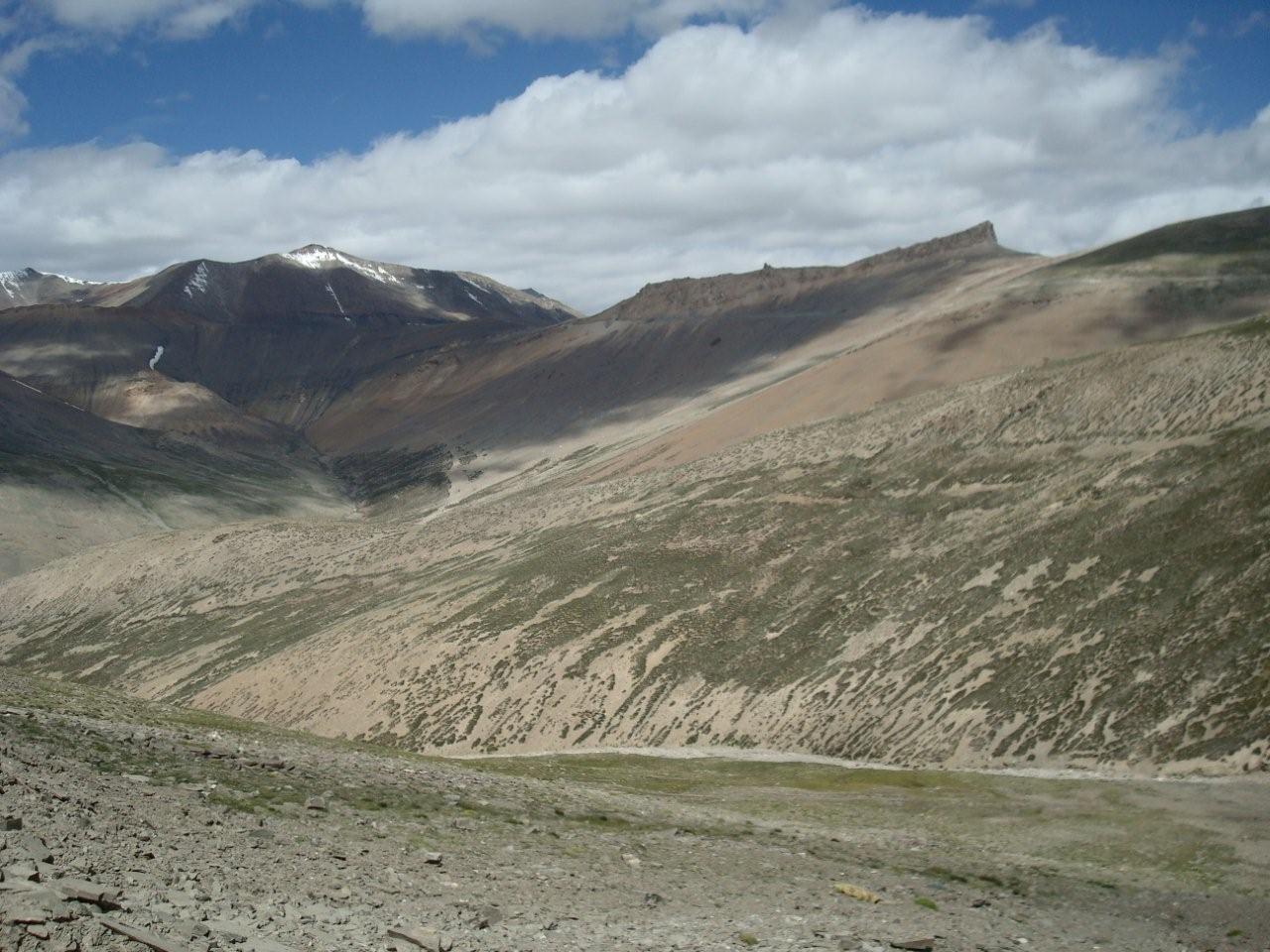 Slot in the center of picture is the pass summit.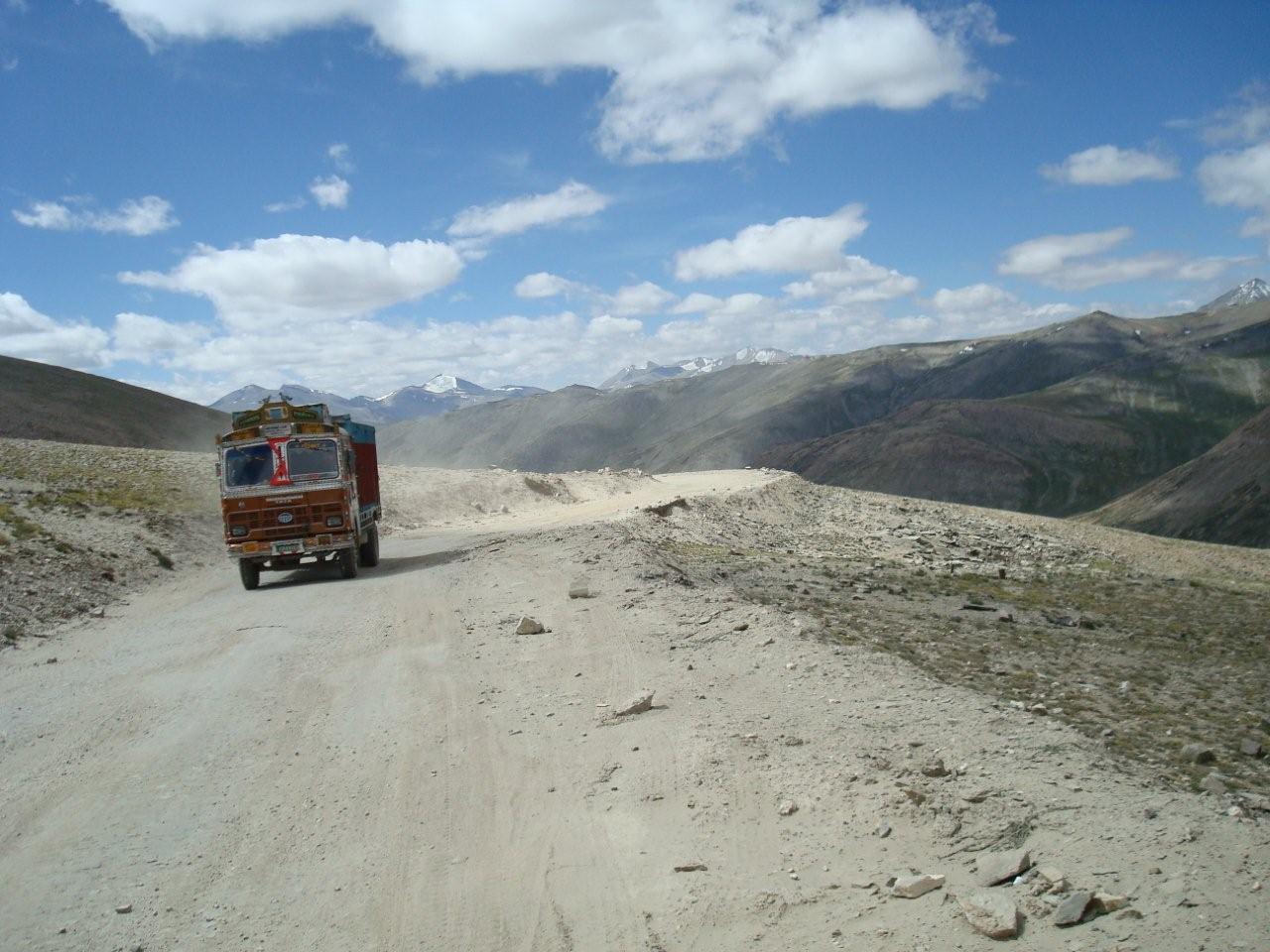 From 5,000m upwards it becomes an unpaved dirt roadway.
Profile of the rocks remind of Pico del Veleta, highest passroad of Europe in Spanish Sierra Nevada.
17,582 feet = 5,358m above sea level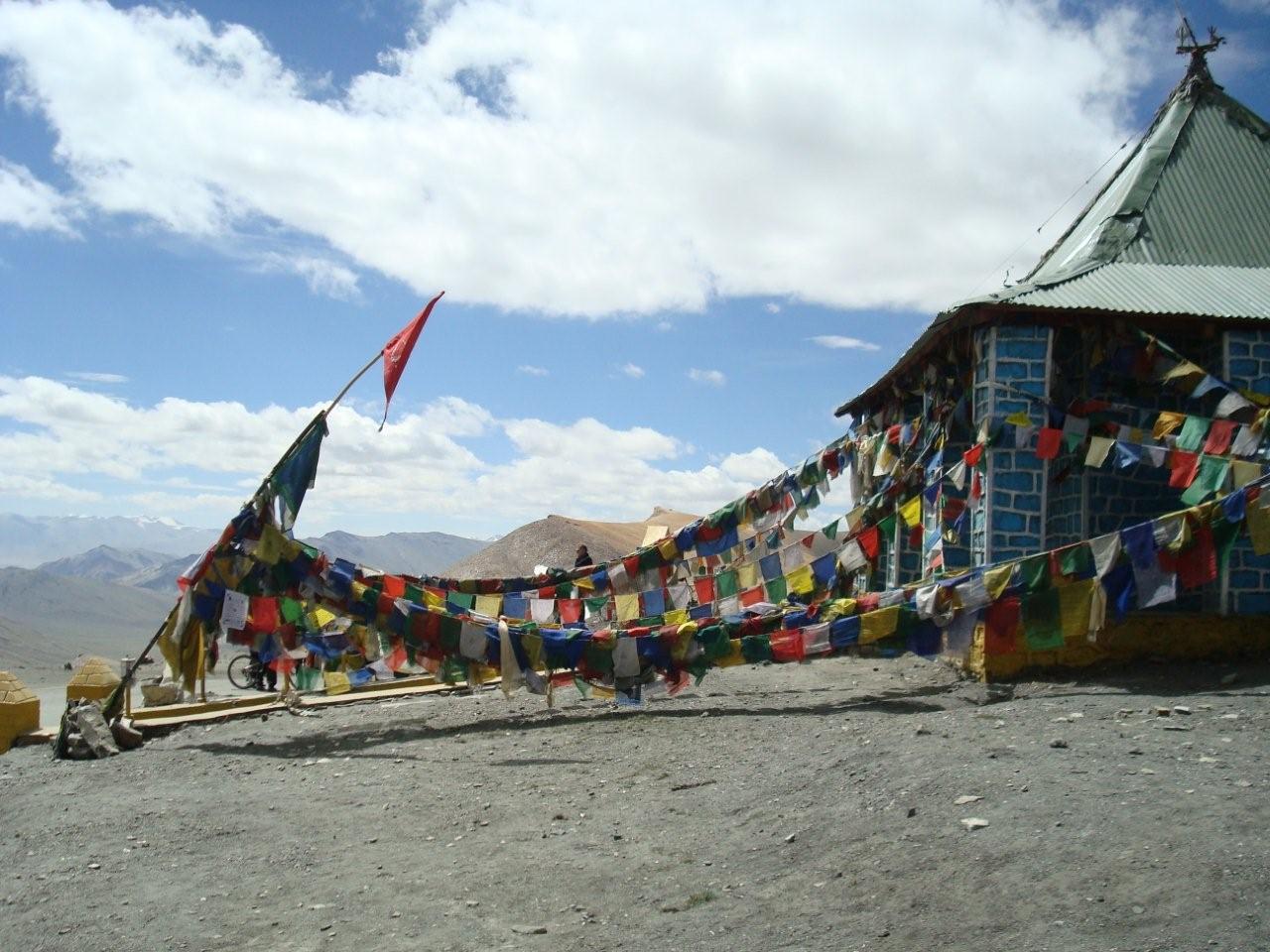 Pass summit is characterised by hundreds of Buddhistic prayer flags.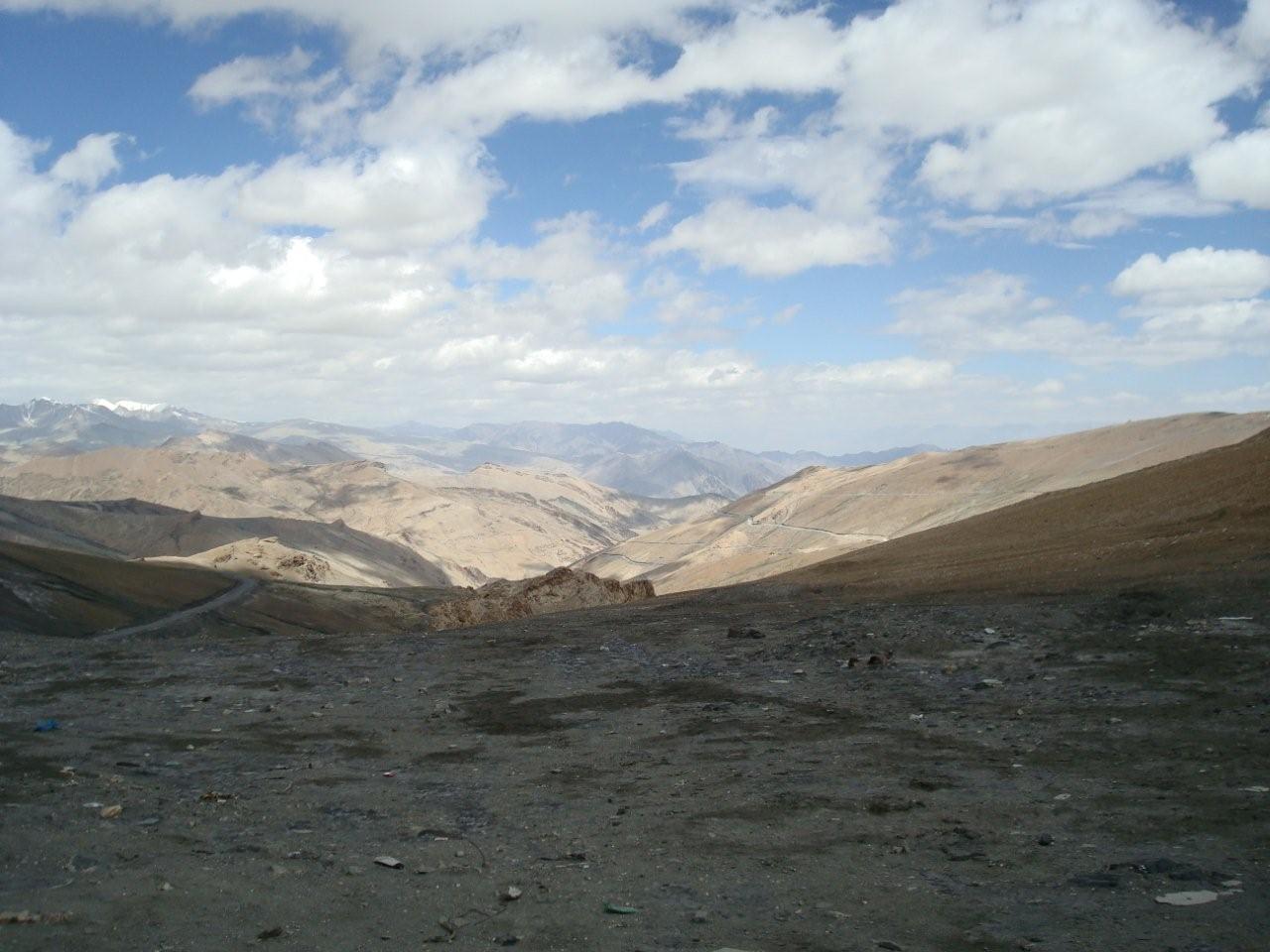 View from pass peak to the North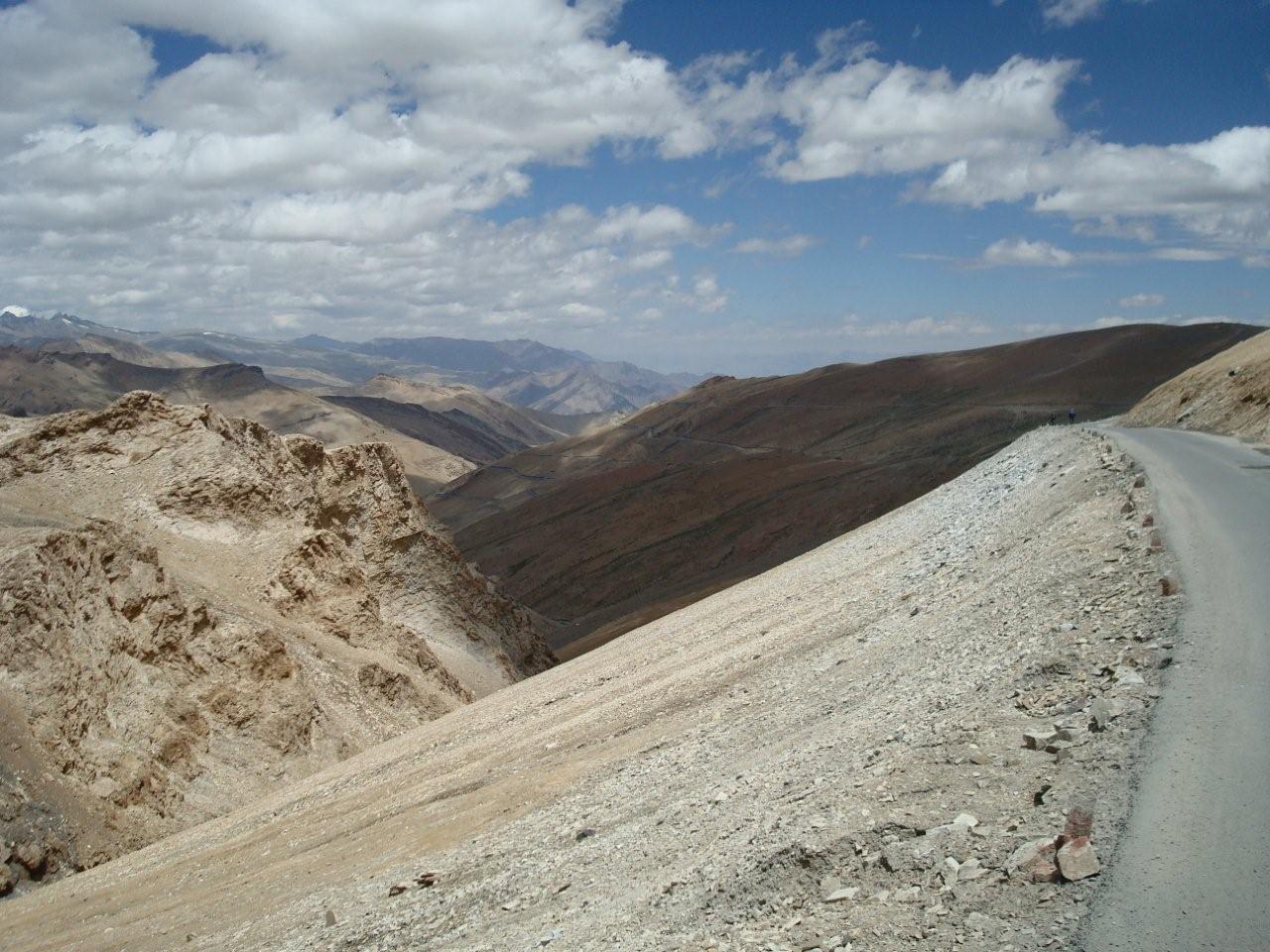 Numerous serpentines on the 40 kilometers downhill ride...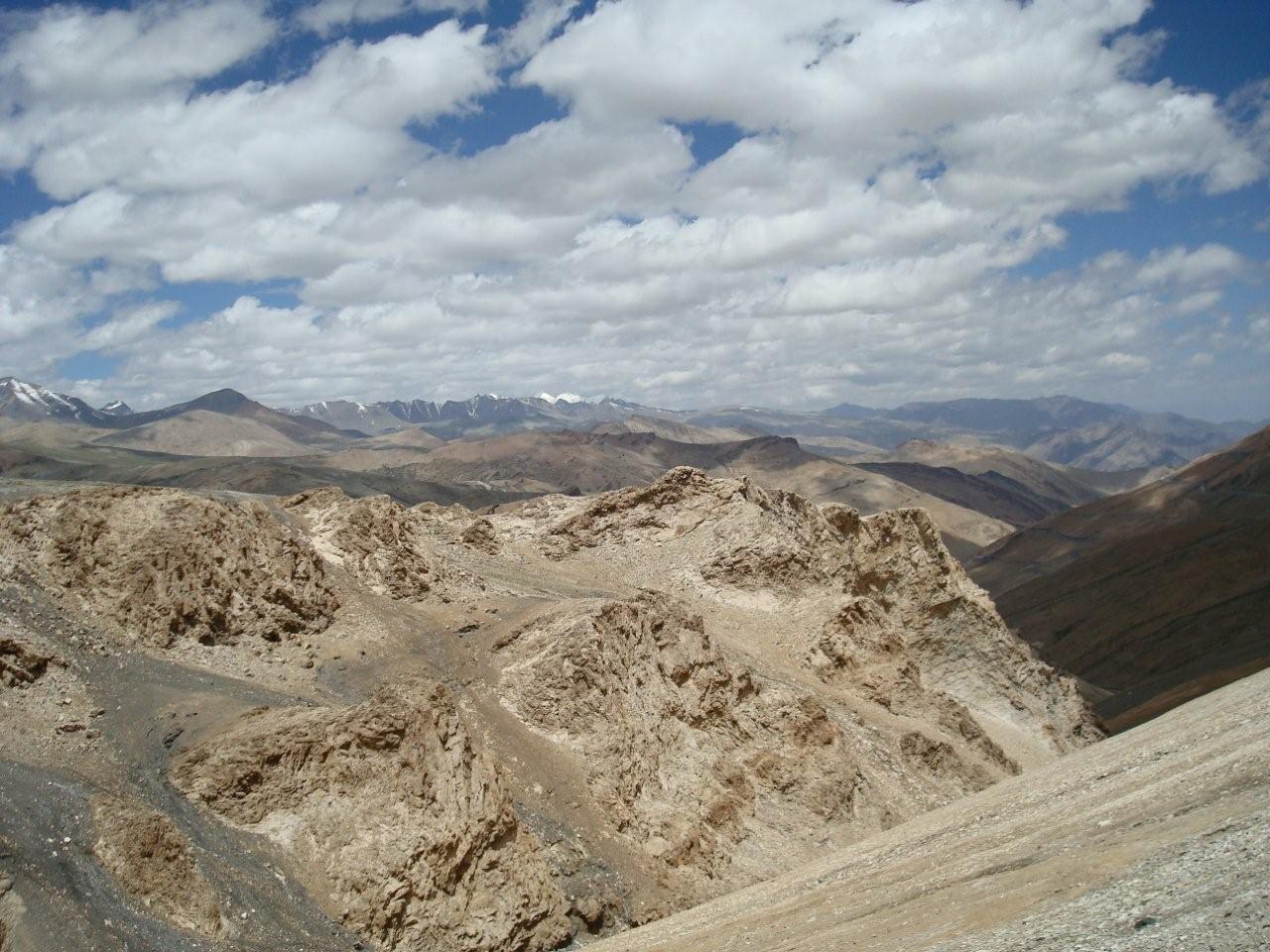 ...through bizarre rocky scenery...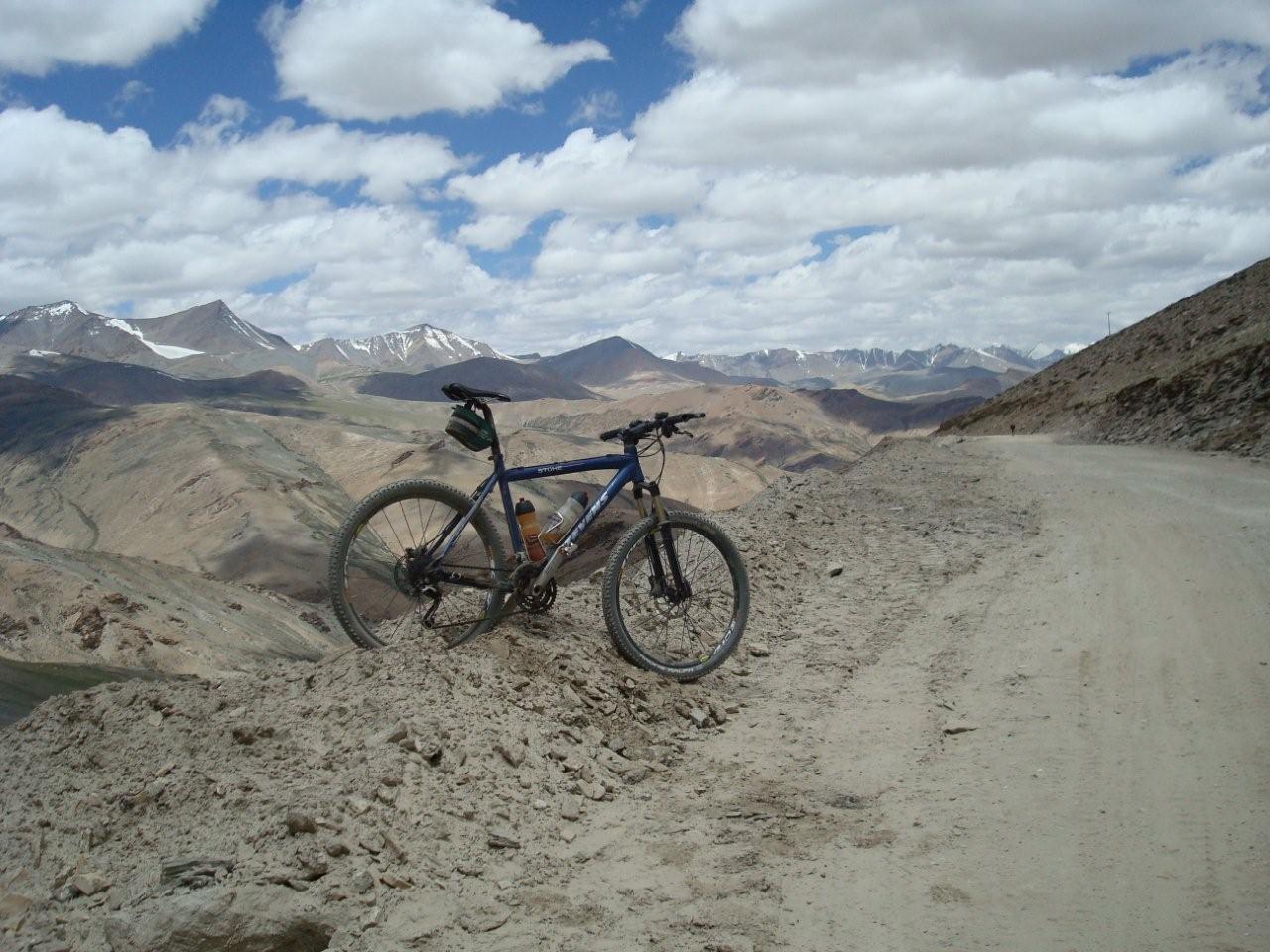 ...on unpaved dirt roads...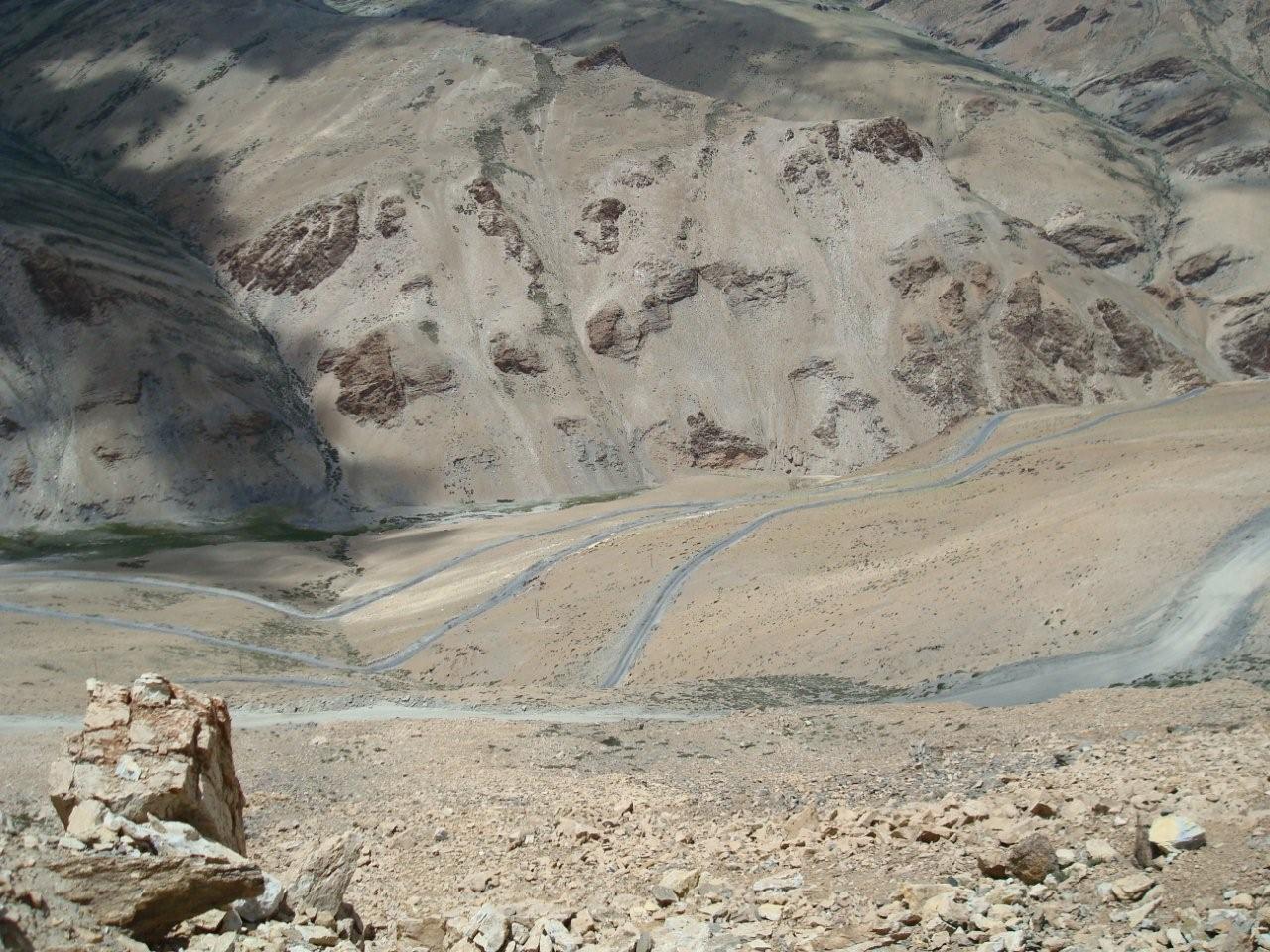 ...and few asphaltic parts...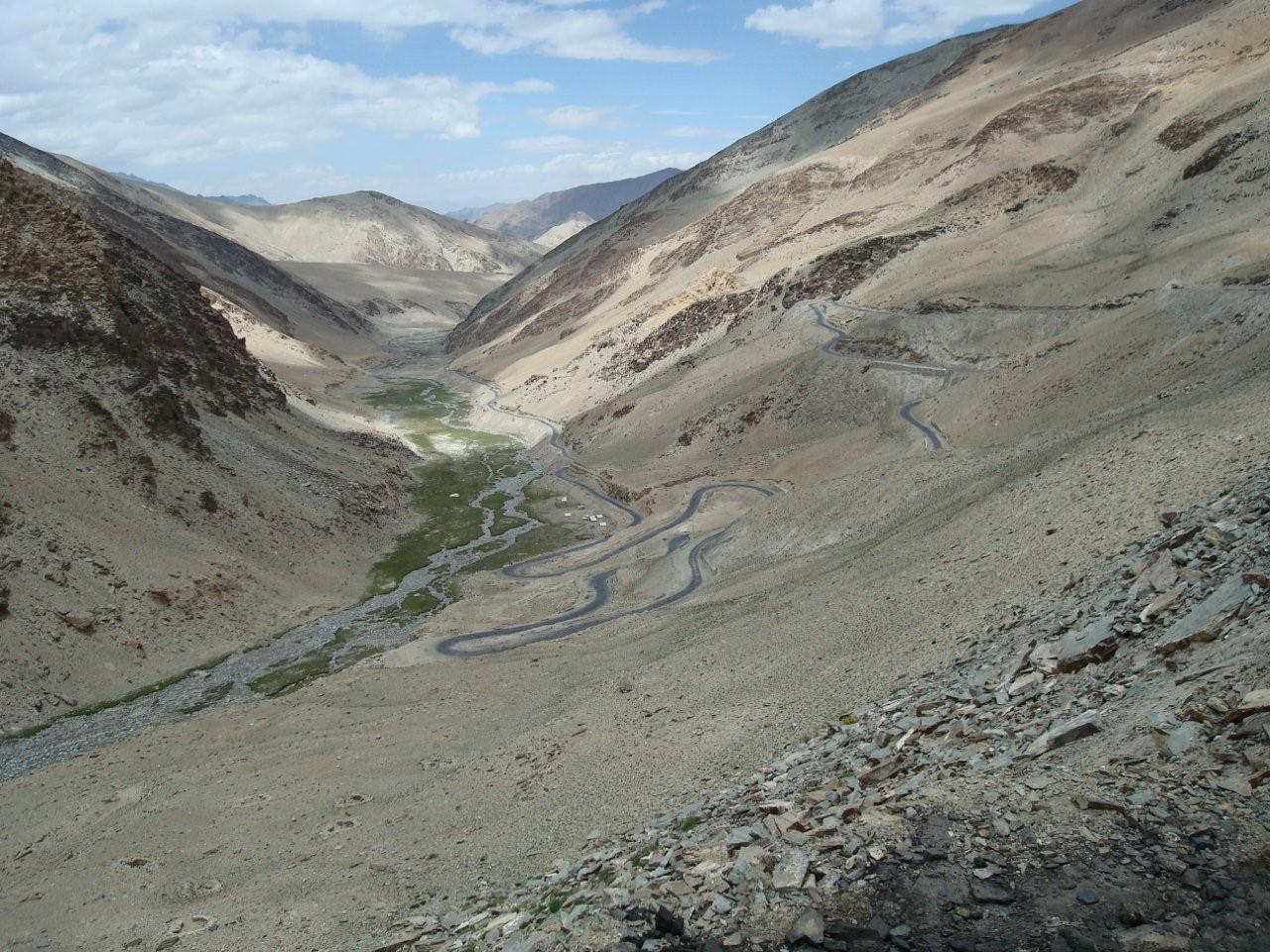 ...down to the spot of Lato.