The Lukmanier, at an altitude of almost 2,000m, is the smallest of the eight major road passes in the Andermatt region (Klausenpass, Oberalppass, Gotthardpass, Nufenenpass, Grimselpass, Furkapass und Sustenpass), but has a curious peculiarity. The highest point of the pass road is a little higher than the actual pass summit (similar to the Austrian Gerlospass).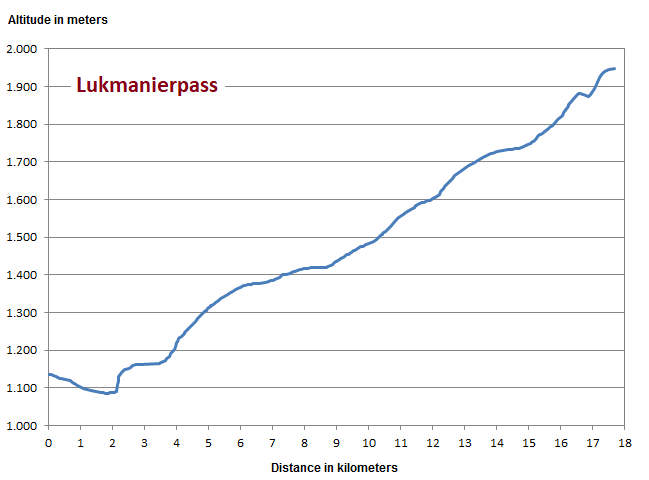 Numerous tunnels and gallery passages interfere with the GPS-SIgnal, so that some parts of the profile become too "crooked". The steepest point is found at kilometre four after the short descent and the following tunnel. The profile ends at the highest point at the reservoir. The official pass height, however, is actually a little lower still one kilometre further.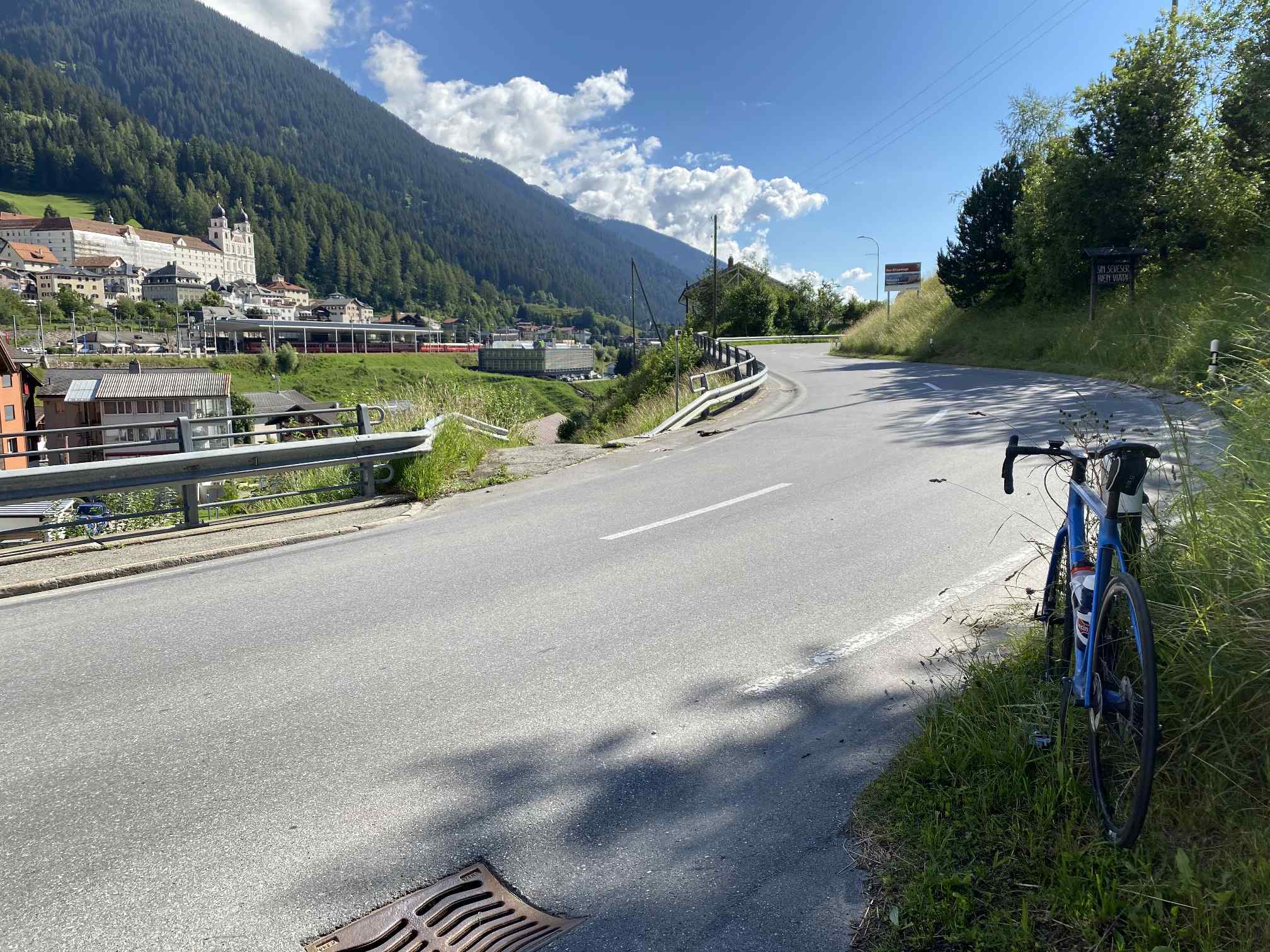 Start in the monastery village of Disentis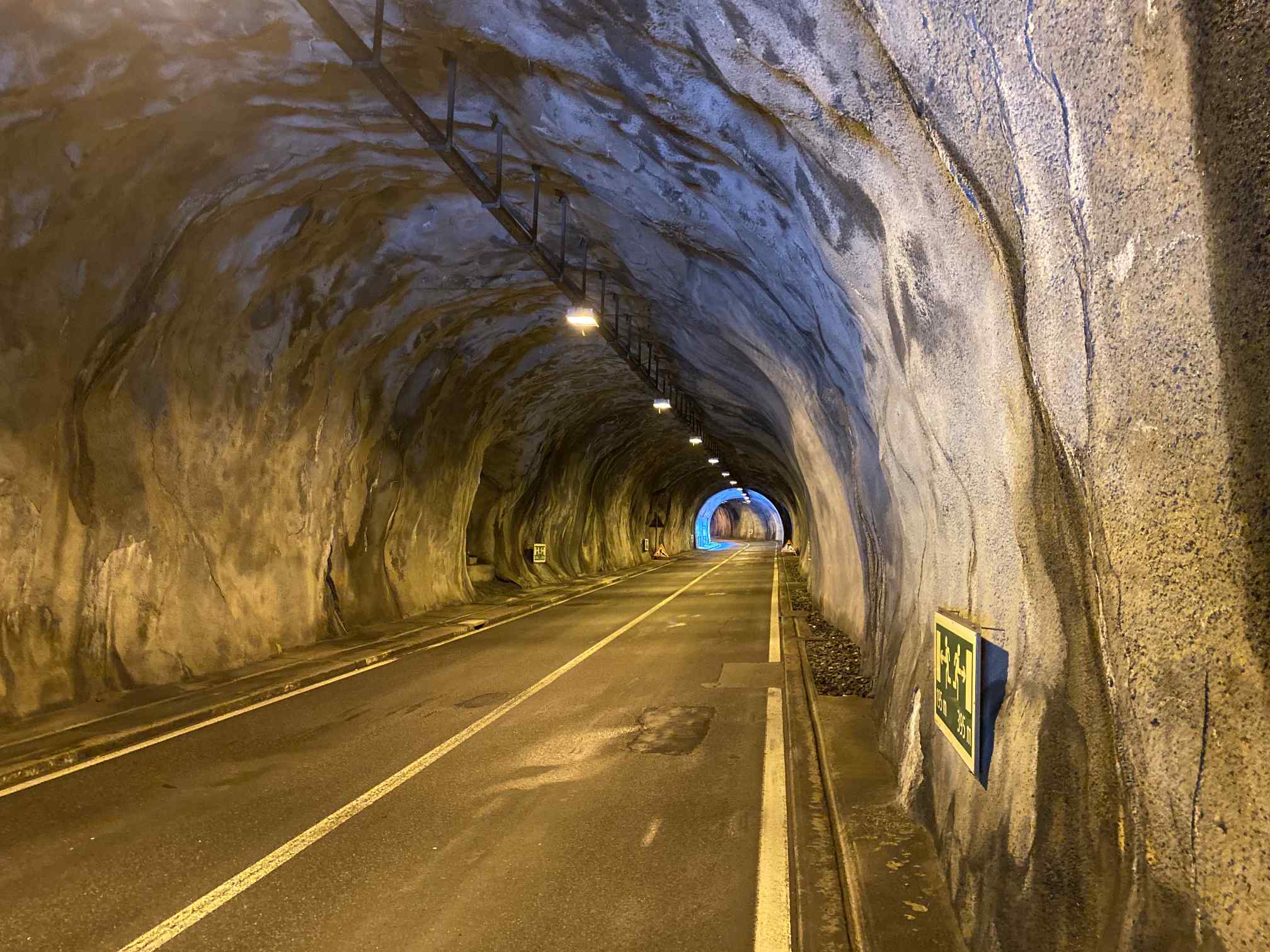 After a short descent, we enter a 500m long tunnel, which is here clearly brightened by the electronics of the camera, but is actually quite dark. I would have felt much more comfortable with rear lights, especially since there is a lot of heavy construction traffic on the road today.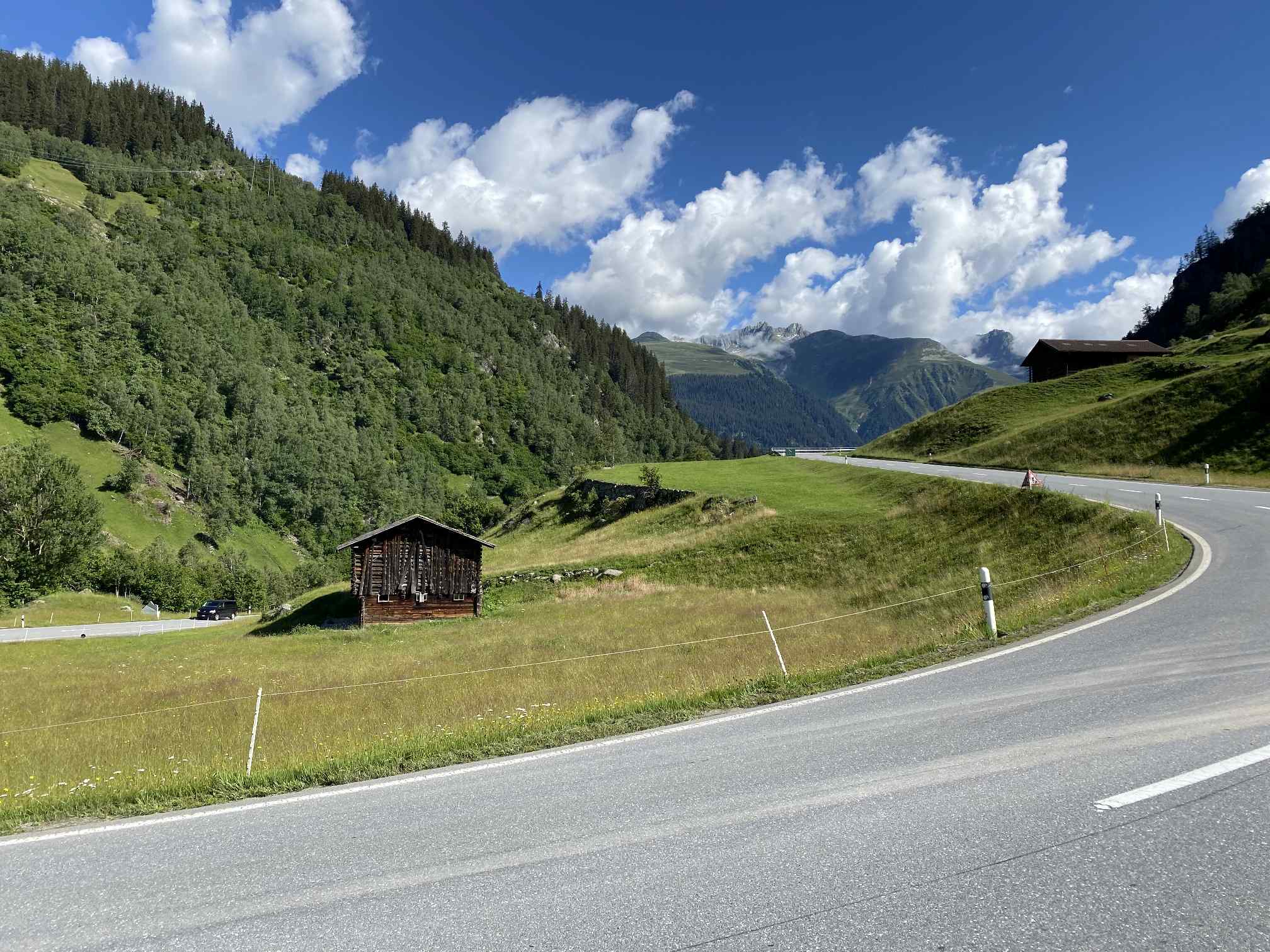 The road winds uphill in a few curves.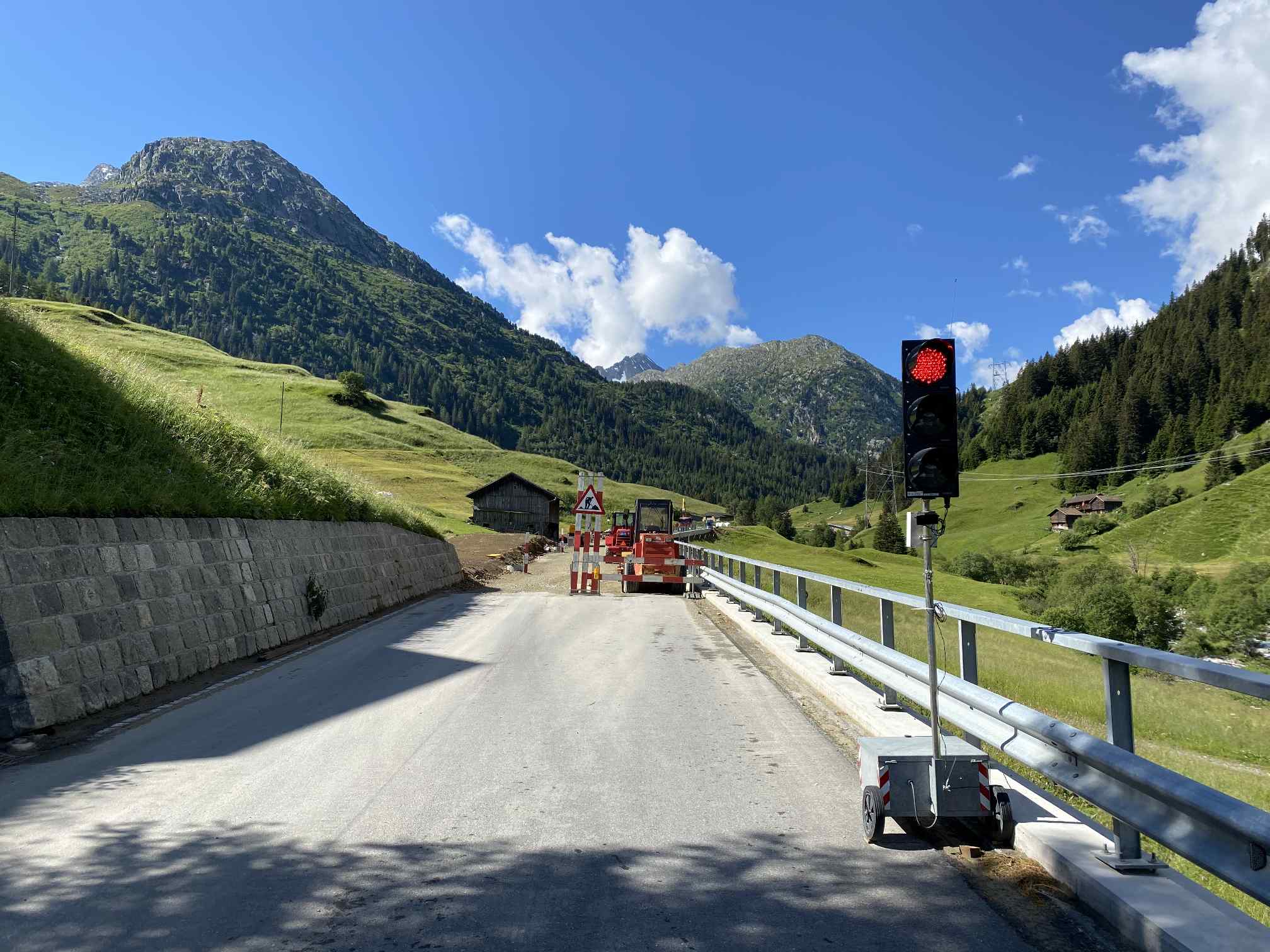 Unfortunately, several construction sites interrupt the traffic again and again today.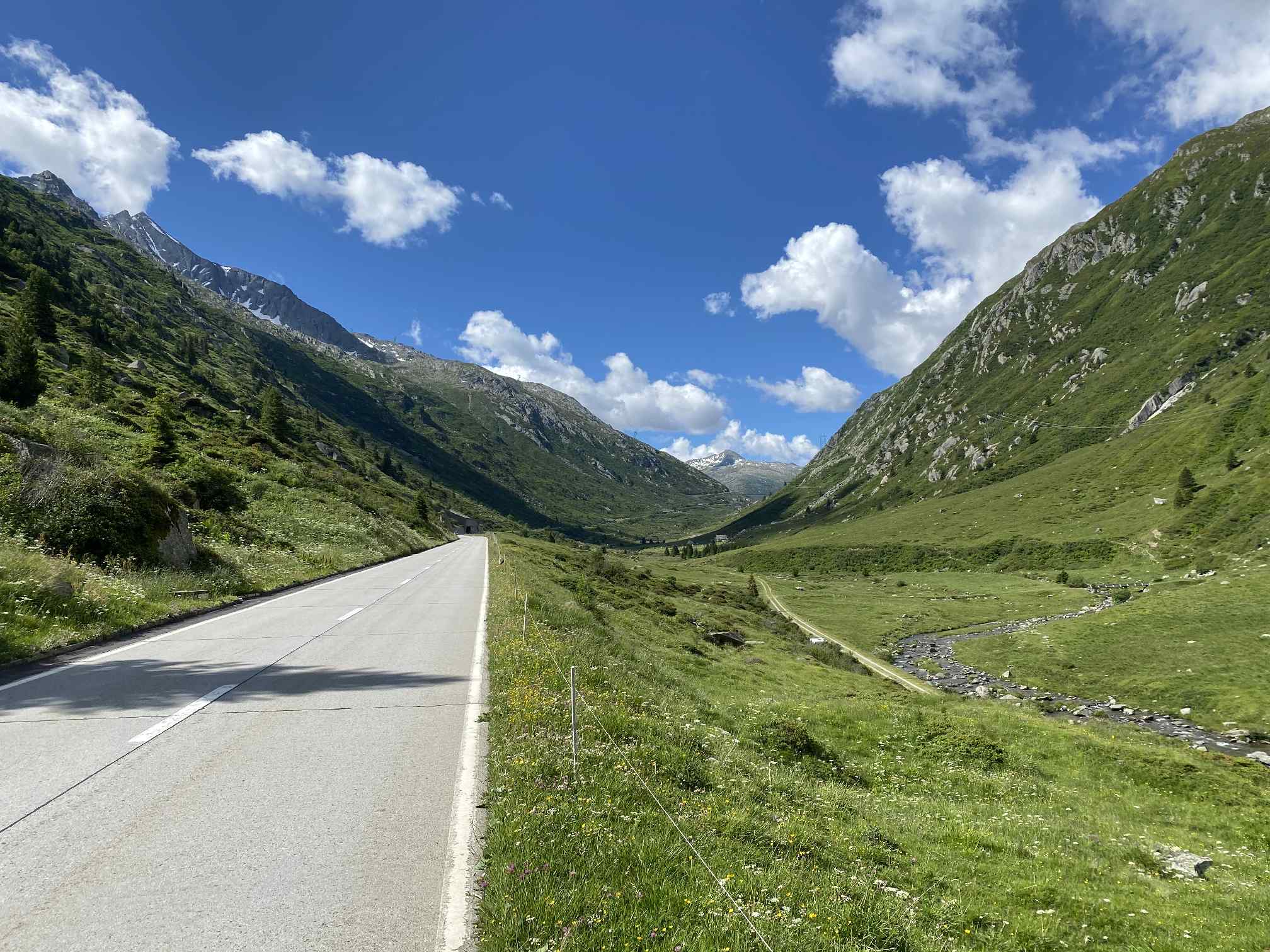 The further course of the road goes mainly straight ahead.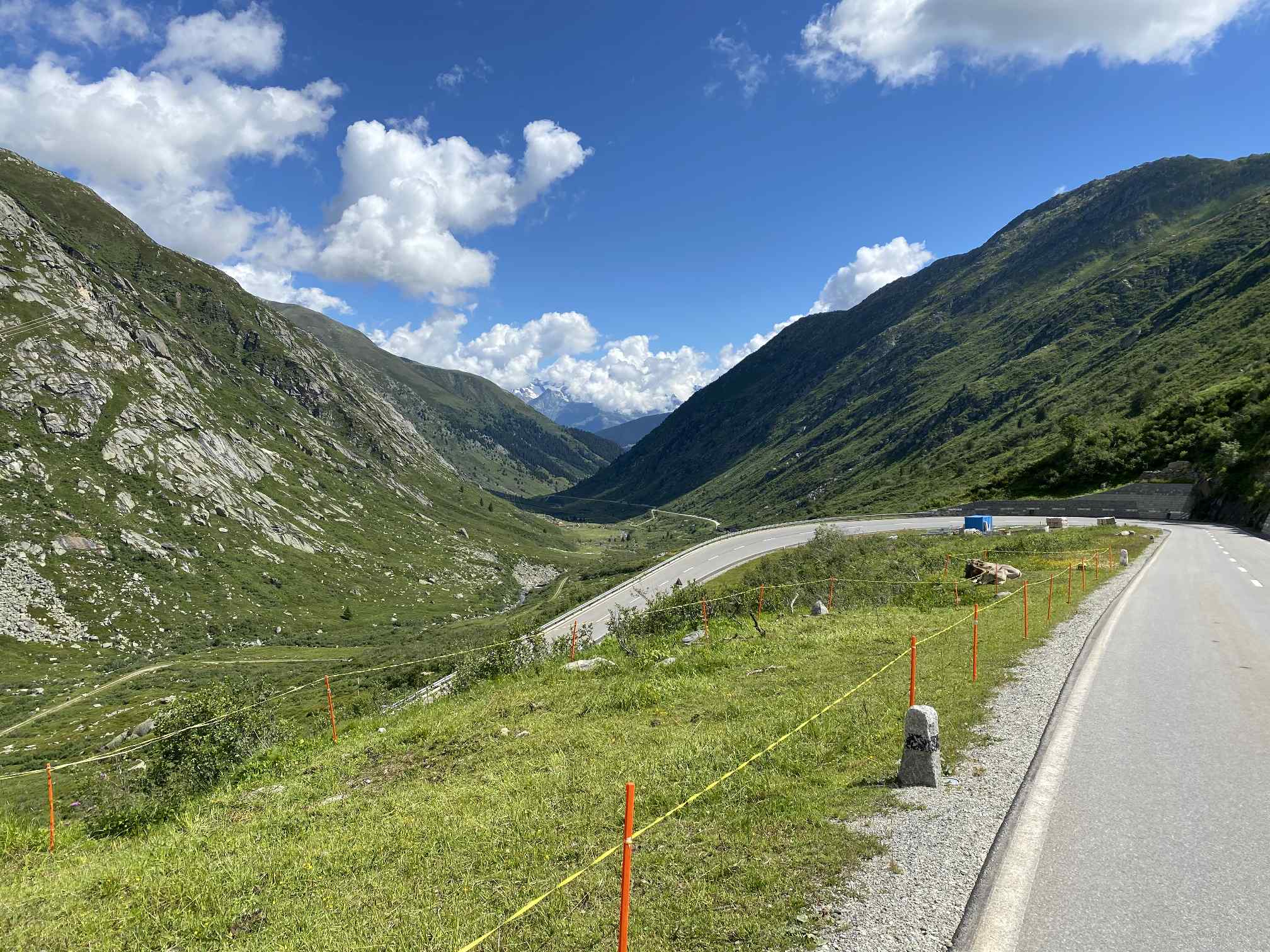 View back to one of the few curves in the upper part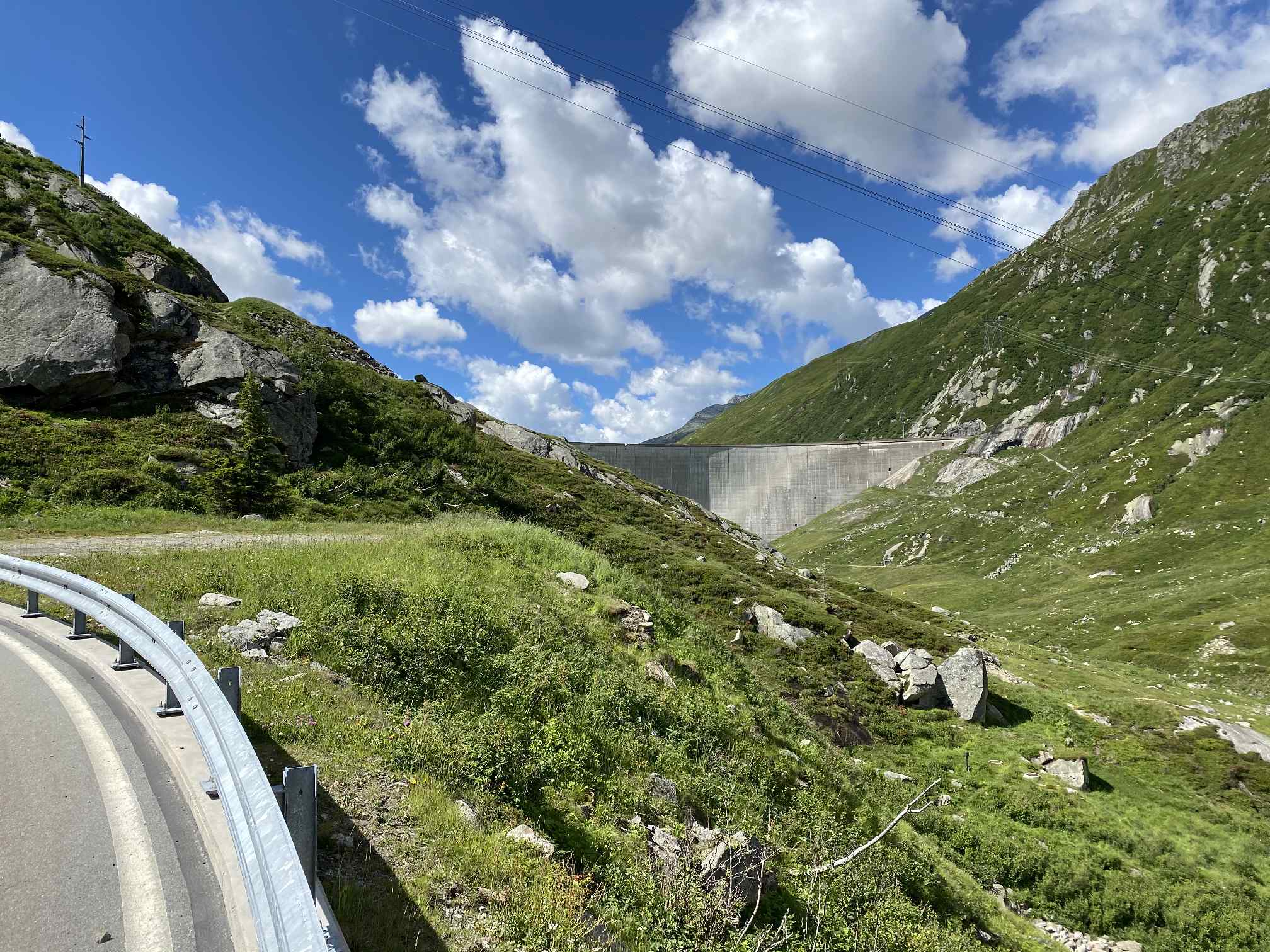 And finally you slowly reach the dam wall of the lake at the top of the pass.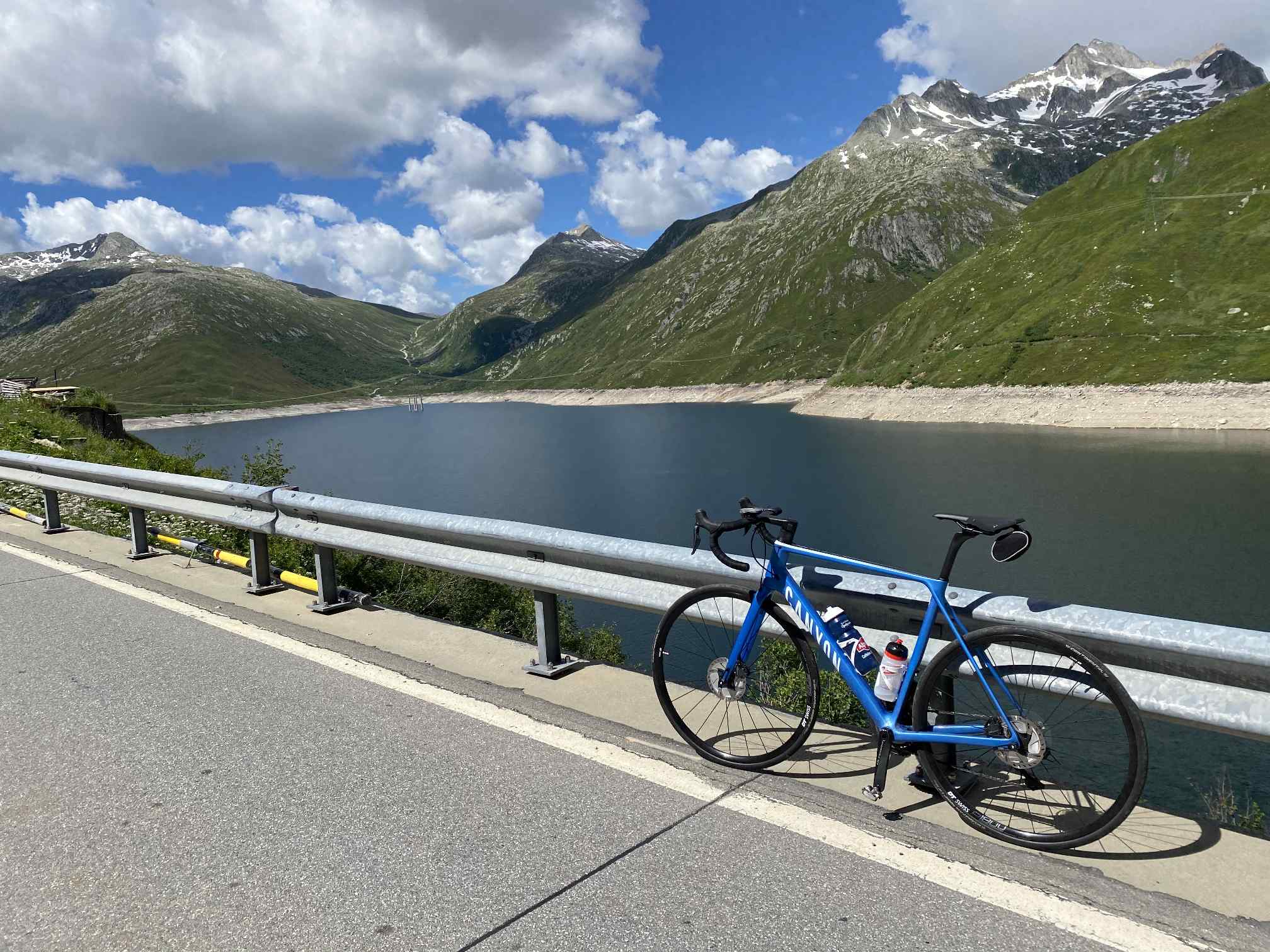 The highest point at about 1.946m is located directly at the beginning of the reservoir. A long gallery follows, which leads down to the pass summit at the other end of the lake. But this passage is also closed today due to a construction site with traffic lights, so that we already take the obligatory "summit photo" at this point.