In Bulgarian Rila mountains a private road leads up to the dam of the Kalin water reservoir. In its upper part the road winds through amazing scenery and several hairpins provide for more than 2,000 meters of altitude gain, thus being one of the most demanding climbs in Europe. According to some other internet sources the road is said to be "asphalted". Anyhow, the way is in very sad condition and you should challenge the climb only by mountain bike.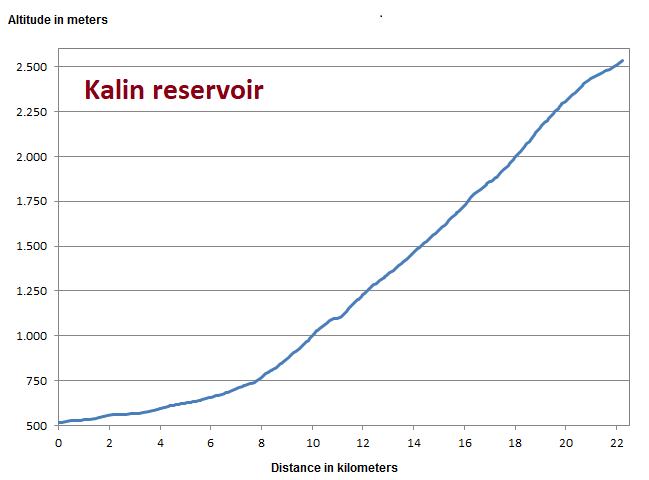 On its first eight kilometers the way overcomes only a few meters of altitude gain. The real climb starts in the small village of Pastra providing a continuous grade of 12% on 15 kilometers.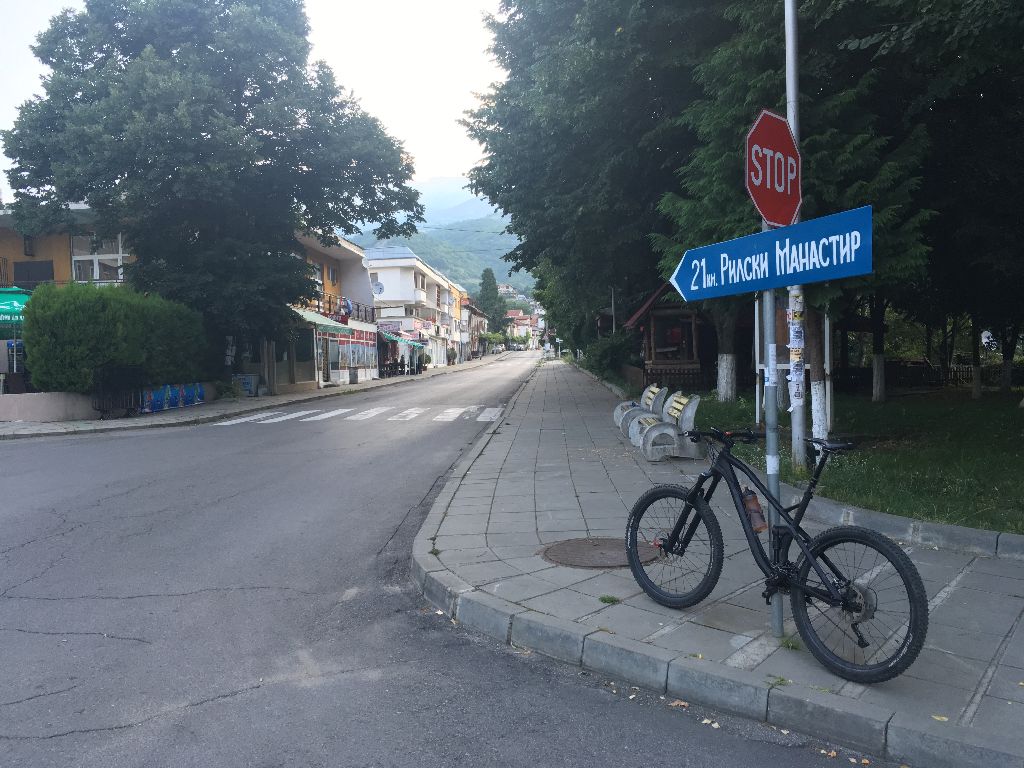 Departure in the centre of Rila village, being well-known for its monastery - an UNESCO world heritage site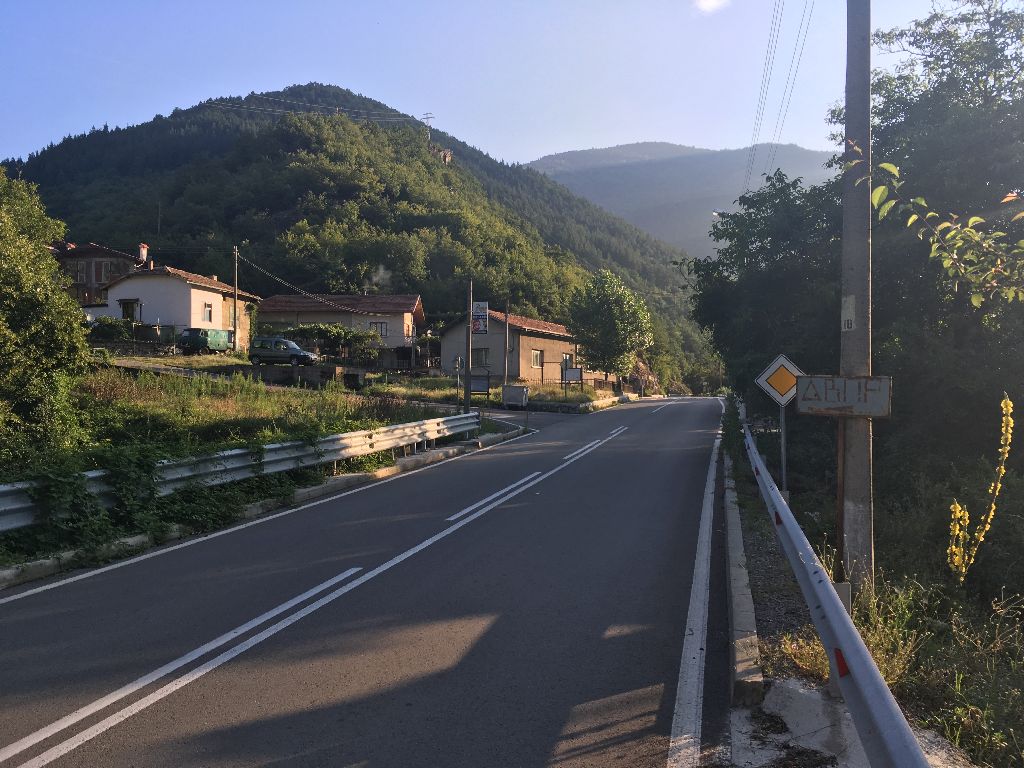 The smooth asphalted road leads to the village of Pastra. At this spot you have to turn left directly into the climb.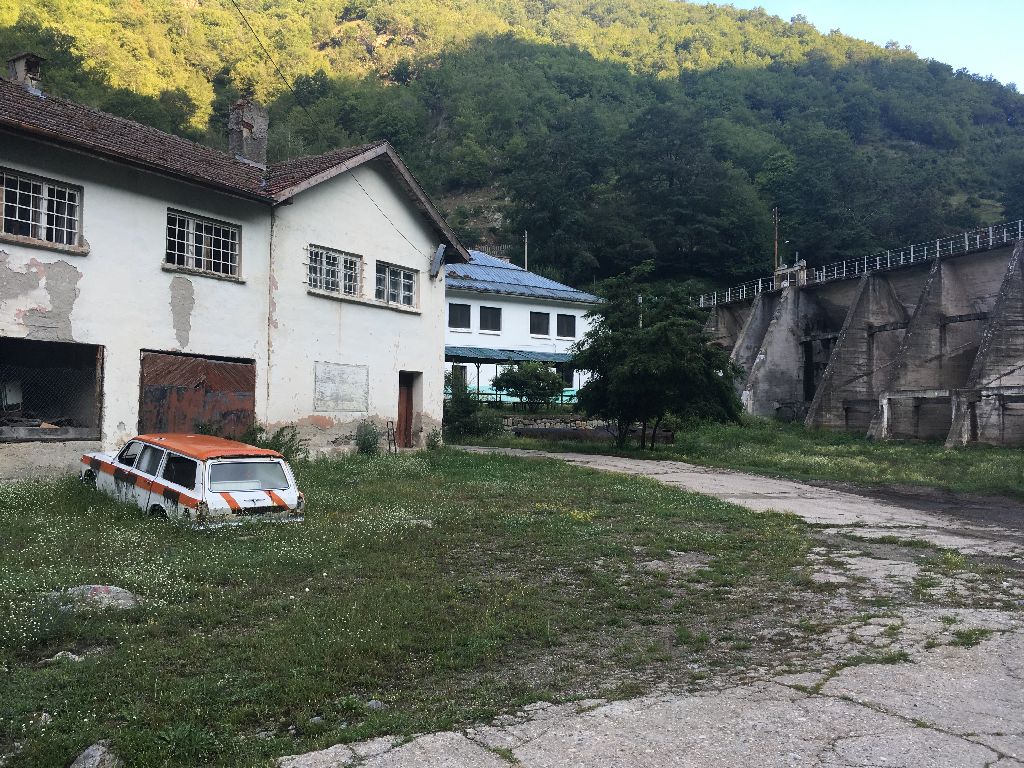 After some 1,000 meters you have reached a first very small reservoir dam.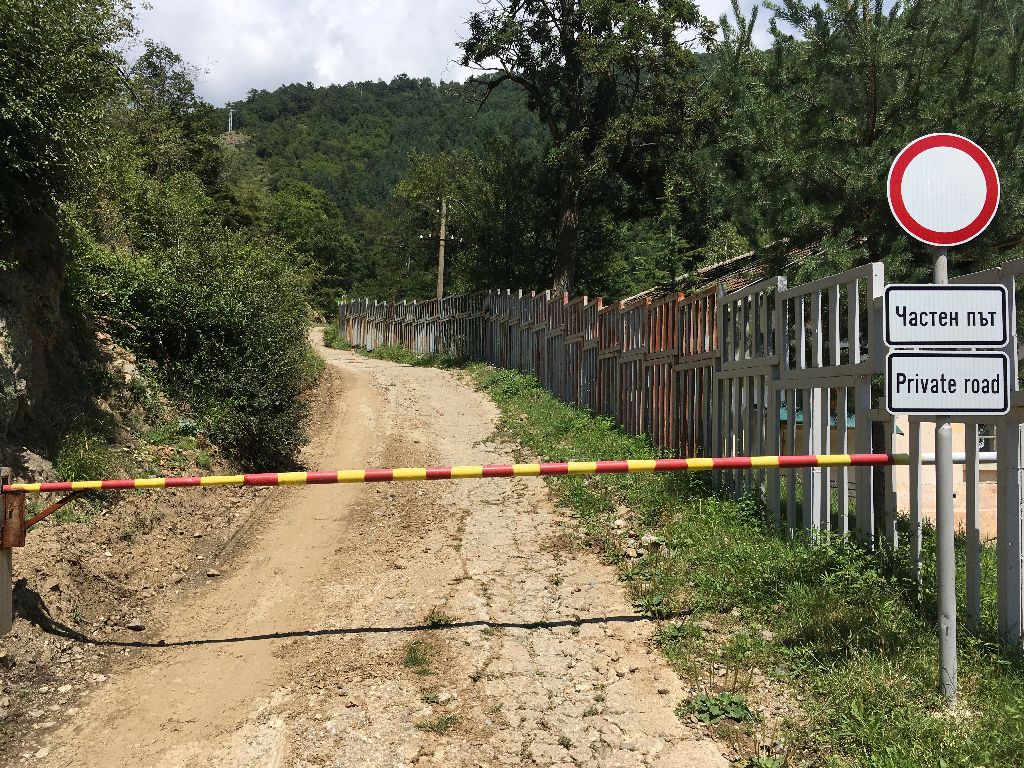 Oops?! Just push the bike beneath the barrier and move on :-)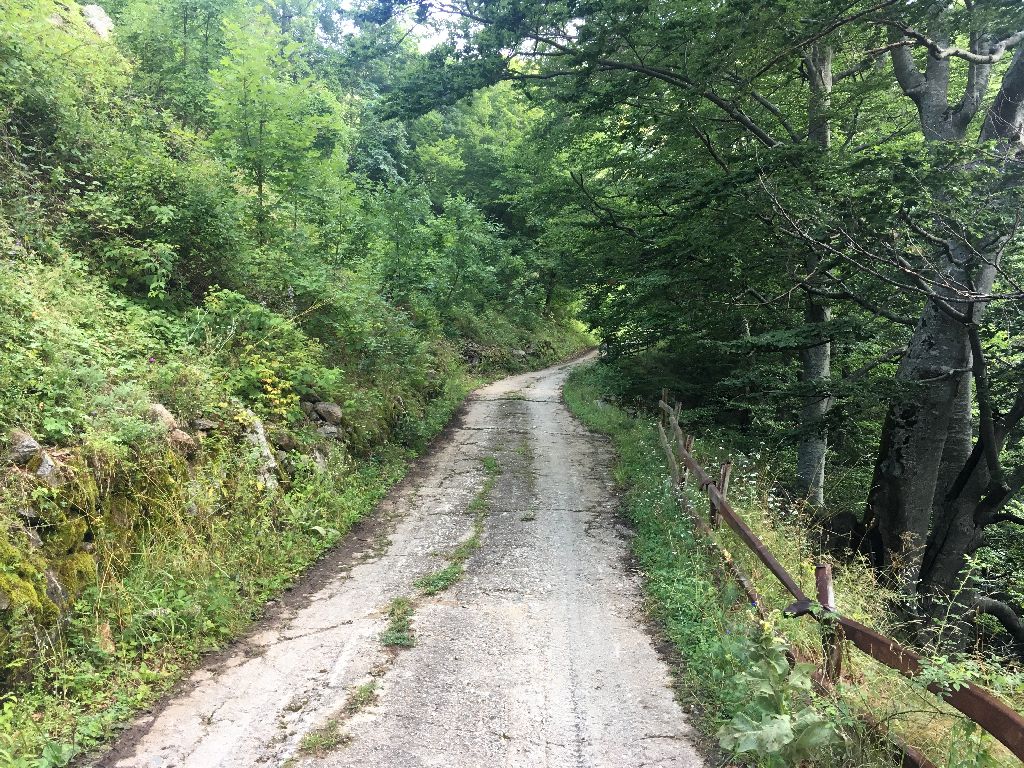 The grade inclines rapidly and the way leads through shady forest.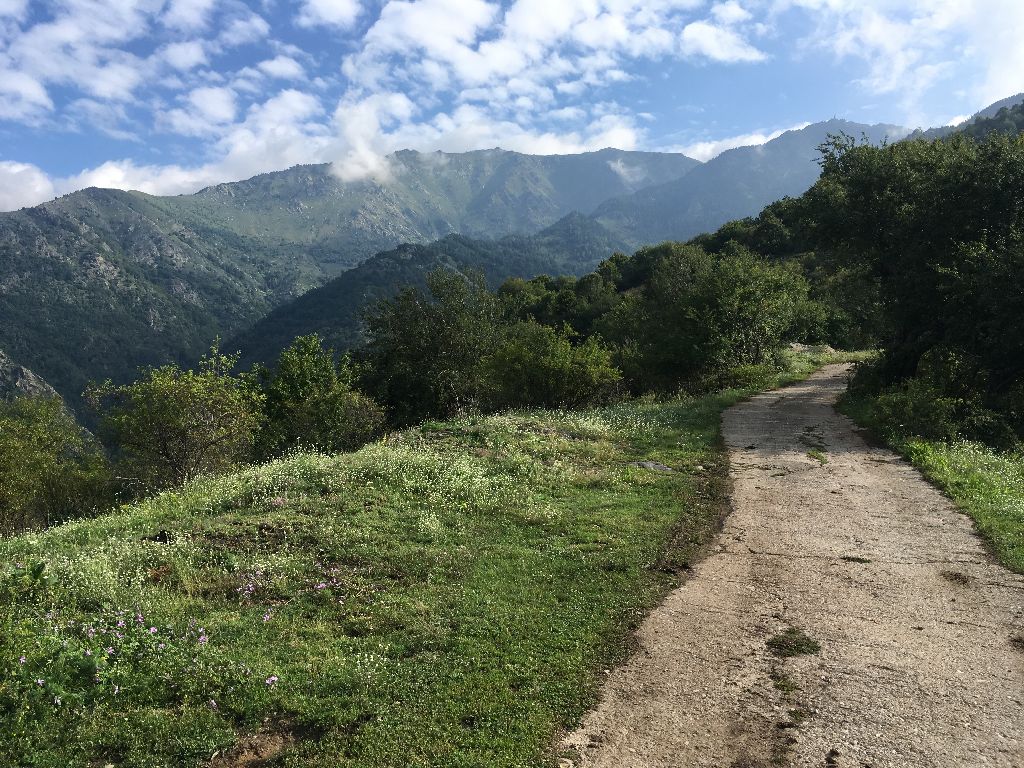 Only few parts of the way provide views to the surrounding area.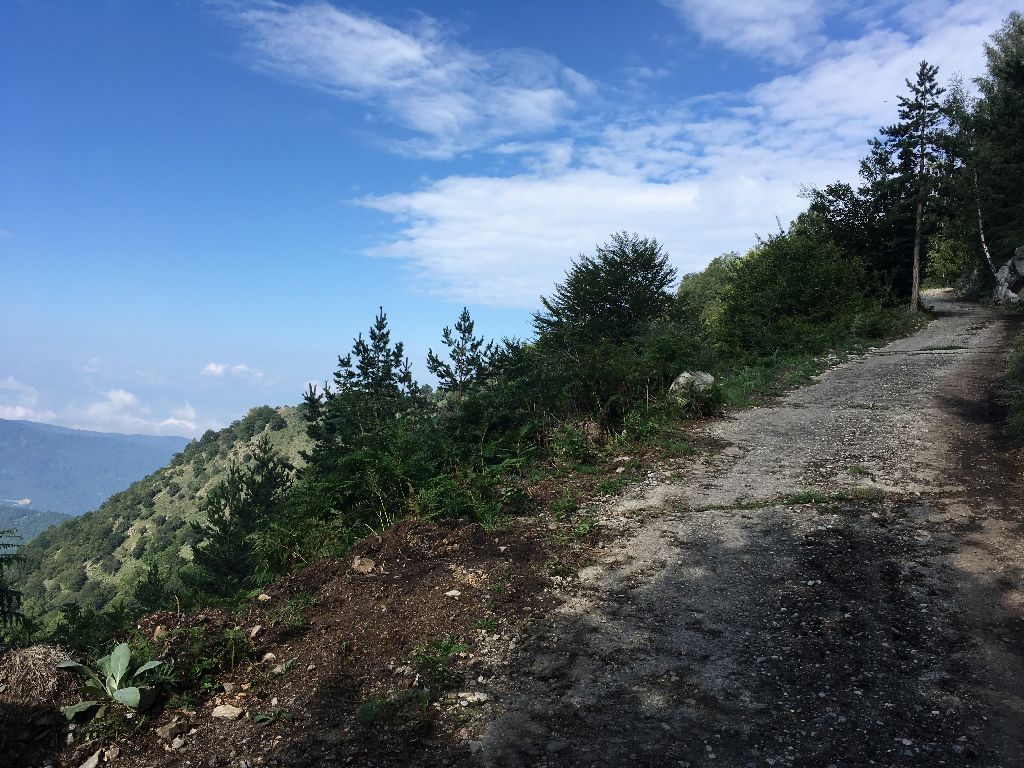 It becomes very steep at some 1,500m of altitude.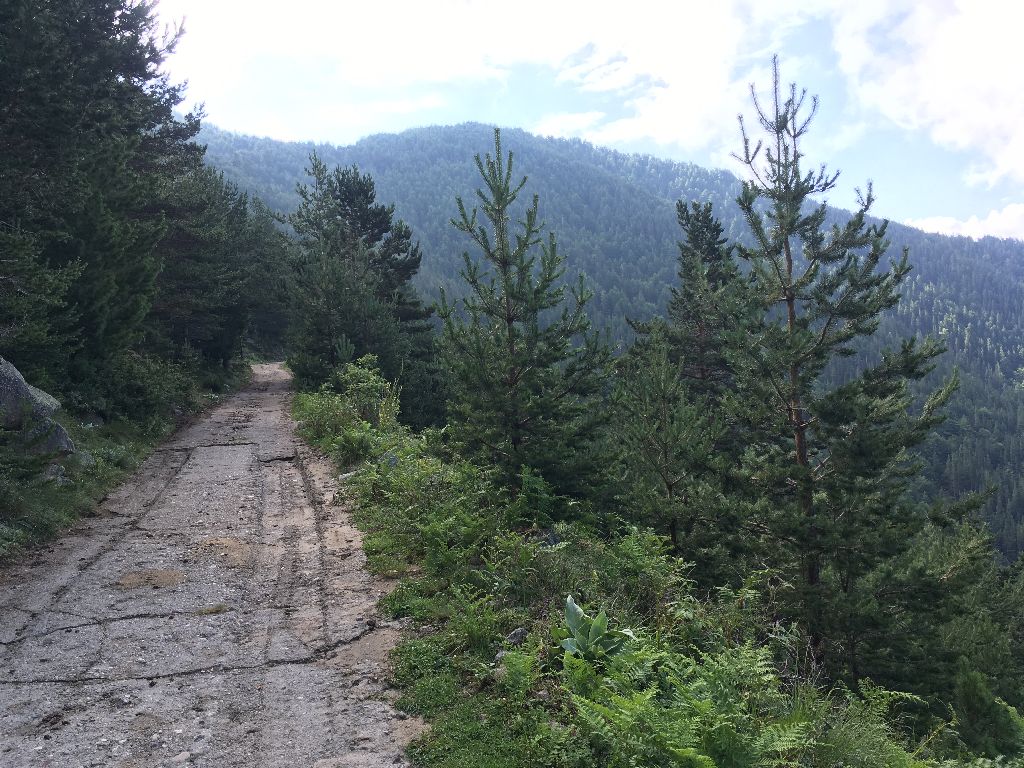 The way is in very poor condition. The road used to be concreted in the past but has become eroded and porous. Many passages with only loose stones and deep potholes cause the cyclist to ride carefully.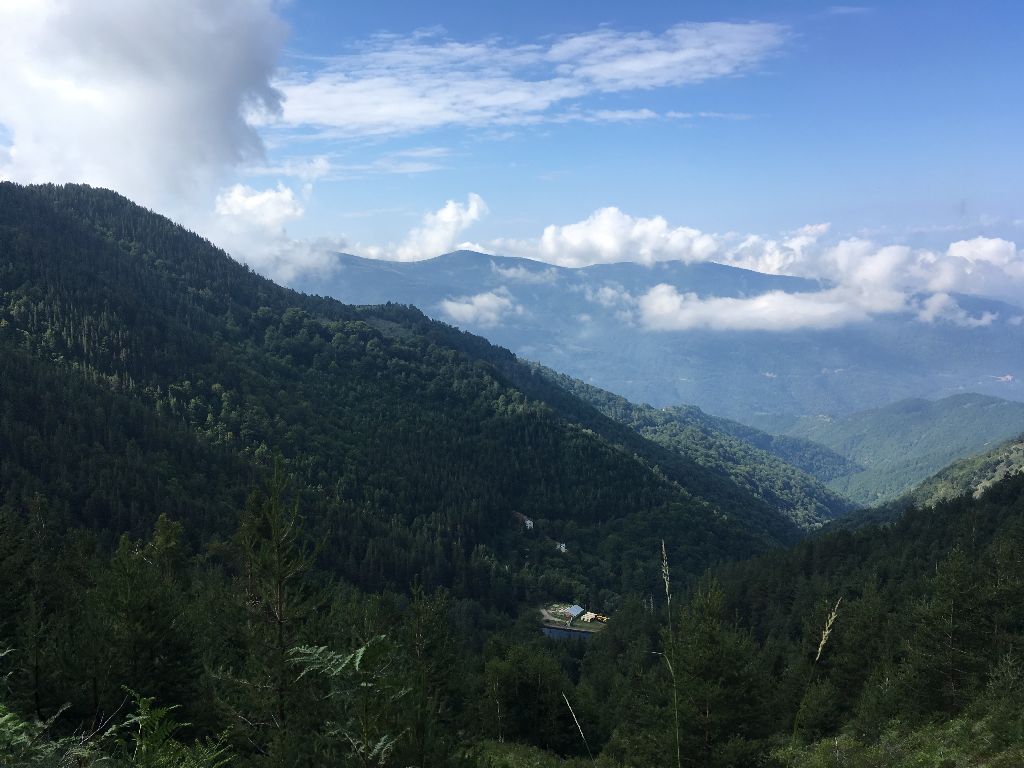 View down to the way in the woods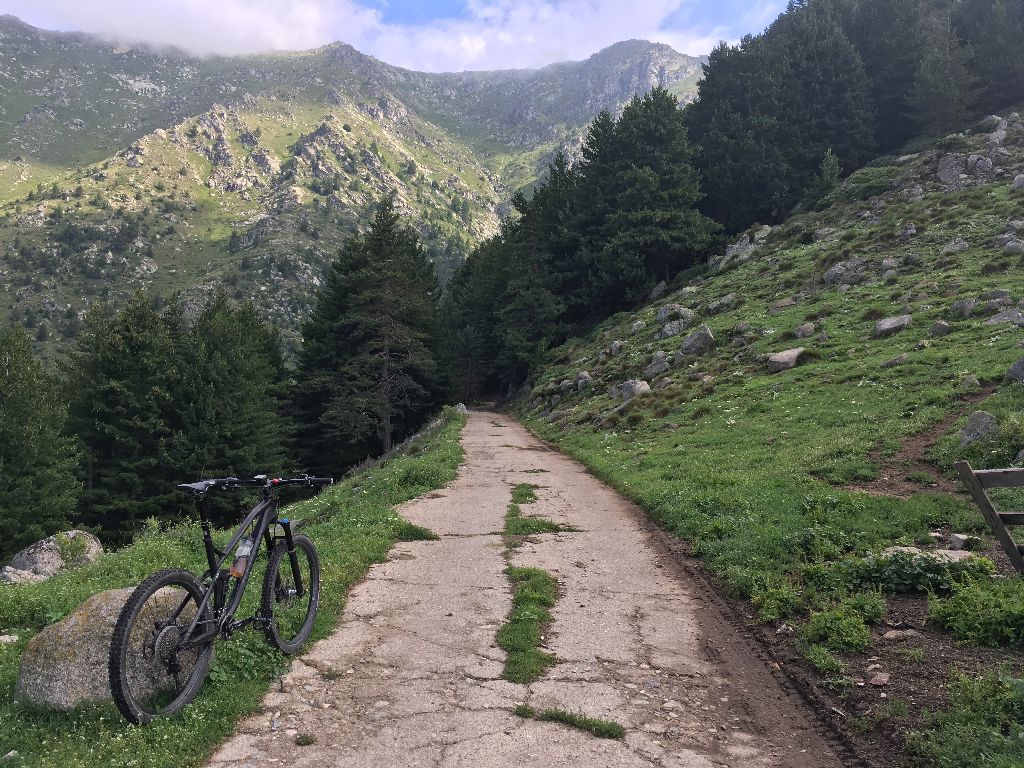 The timberline is reached at some 1,800m.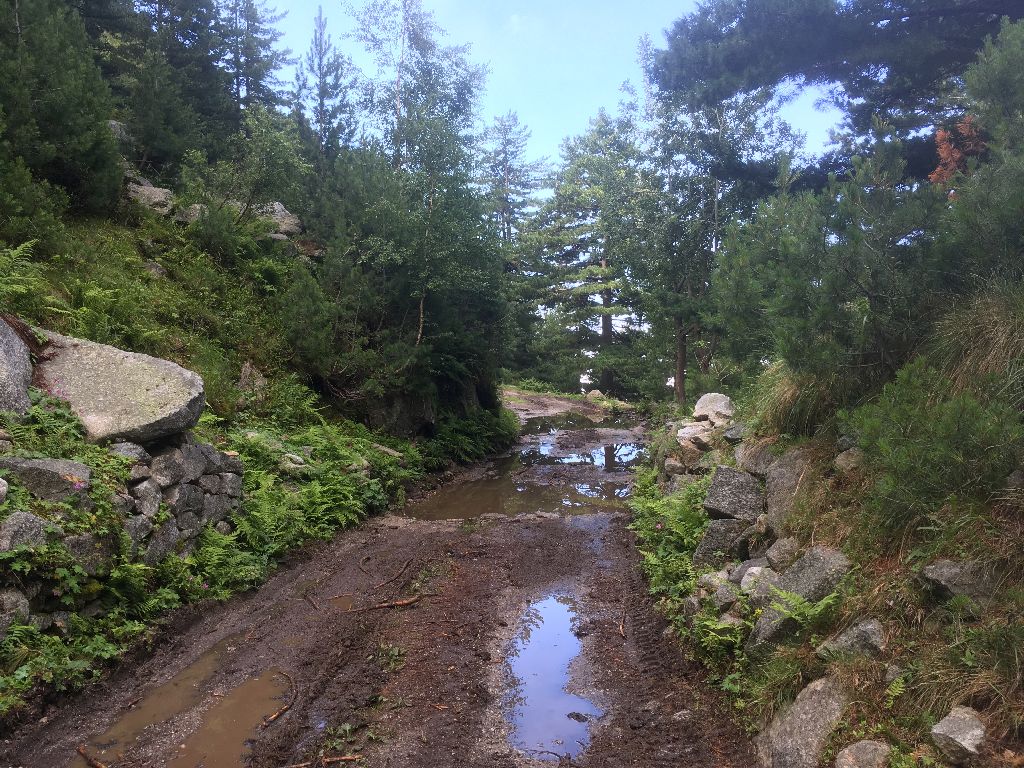 Rather wet conditions in some parts of the road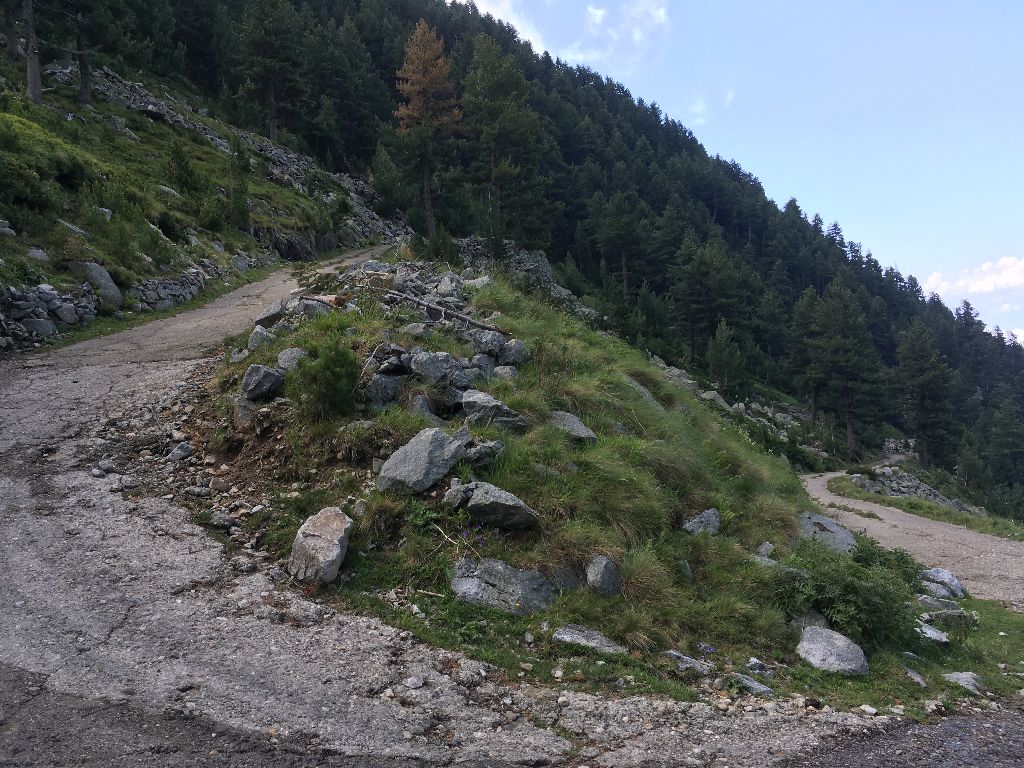 The real cycling fun begins right here: 12 narrow hairpins wind up the steep climb.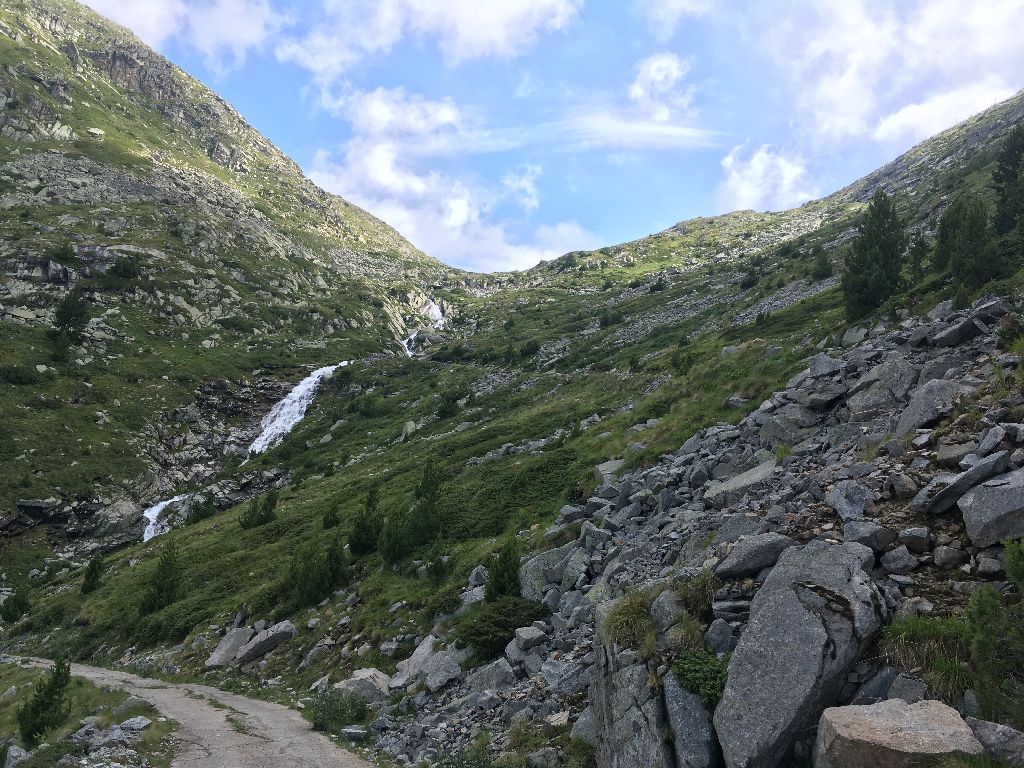 View to the top: Scenic waterfall alongside the way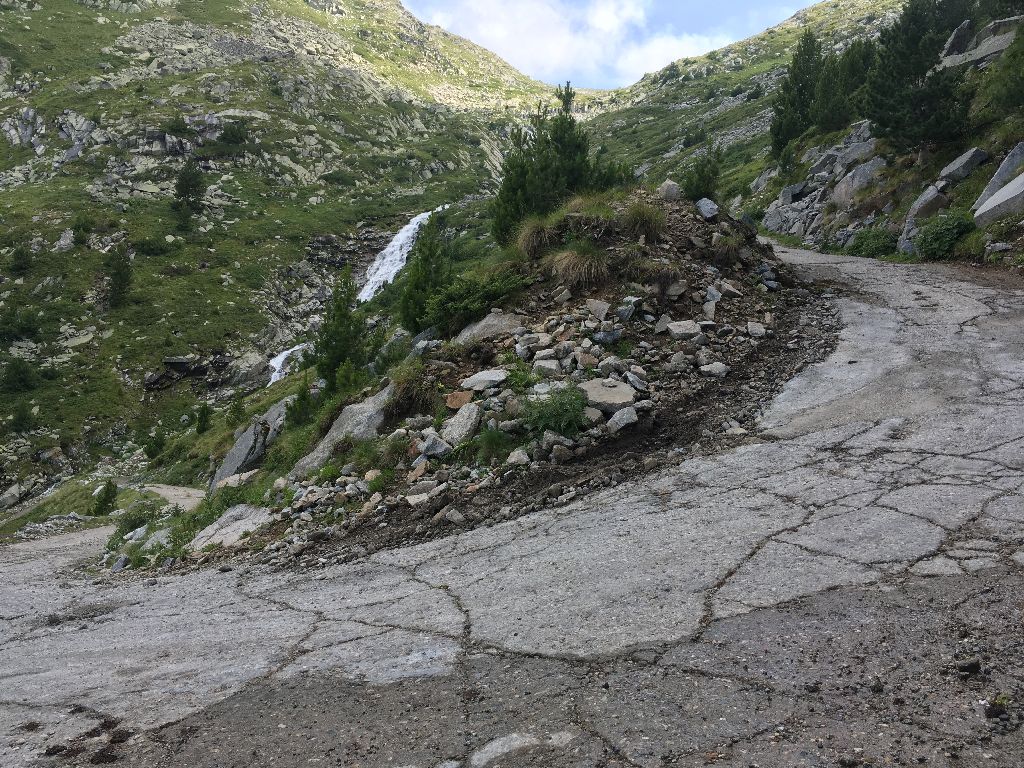 Zig-zagging the uphill climb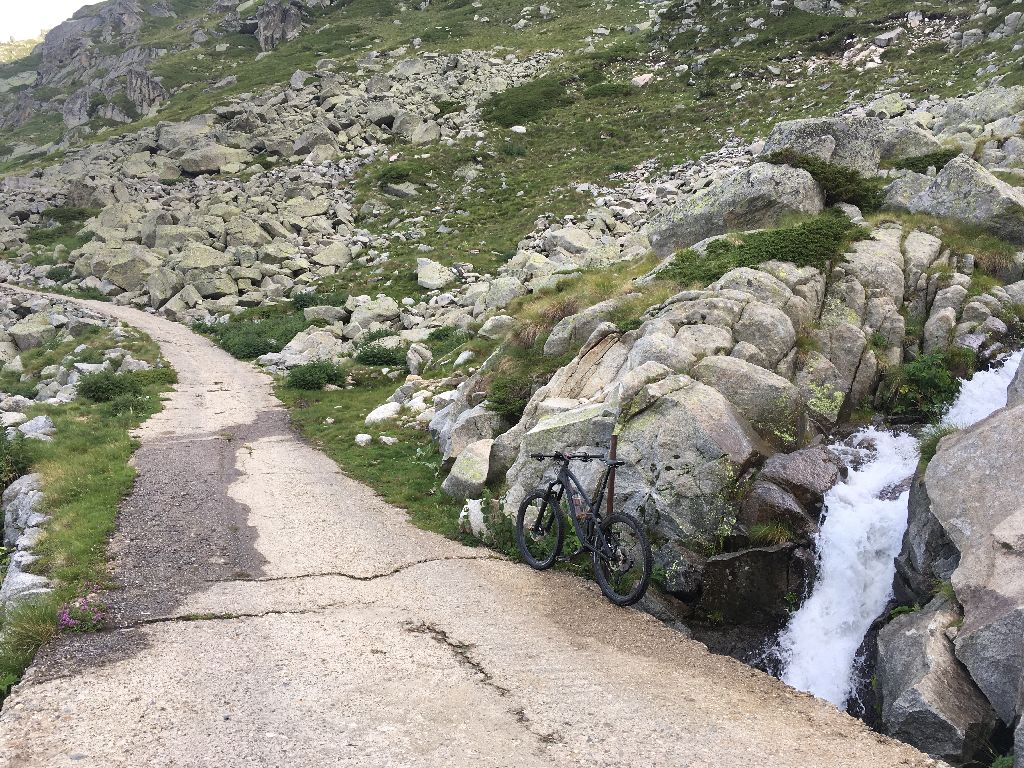 Only few flat meters on the way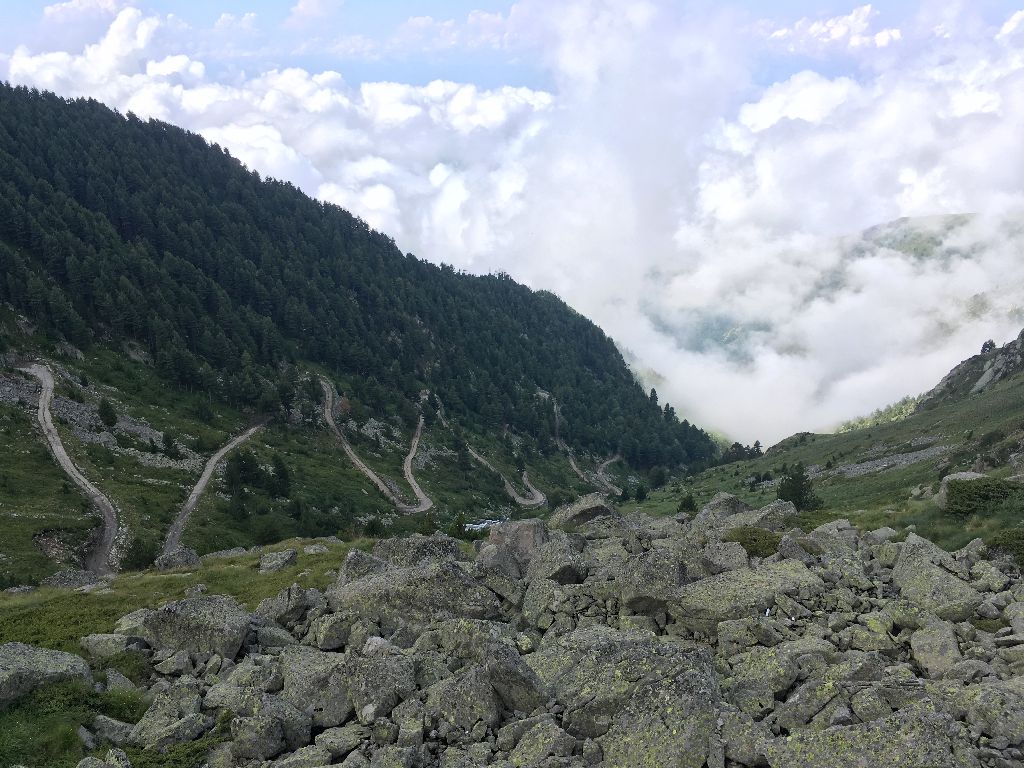 Wow! The group of curves seen from above. Unfortunately, clouds approach very fast from below.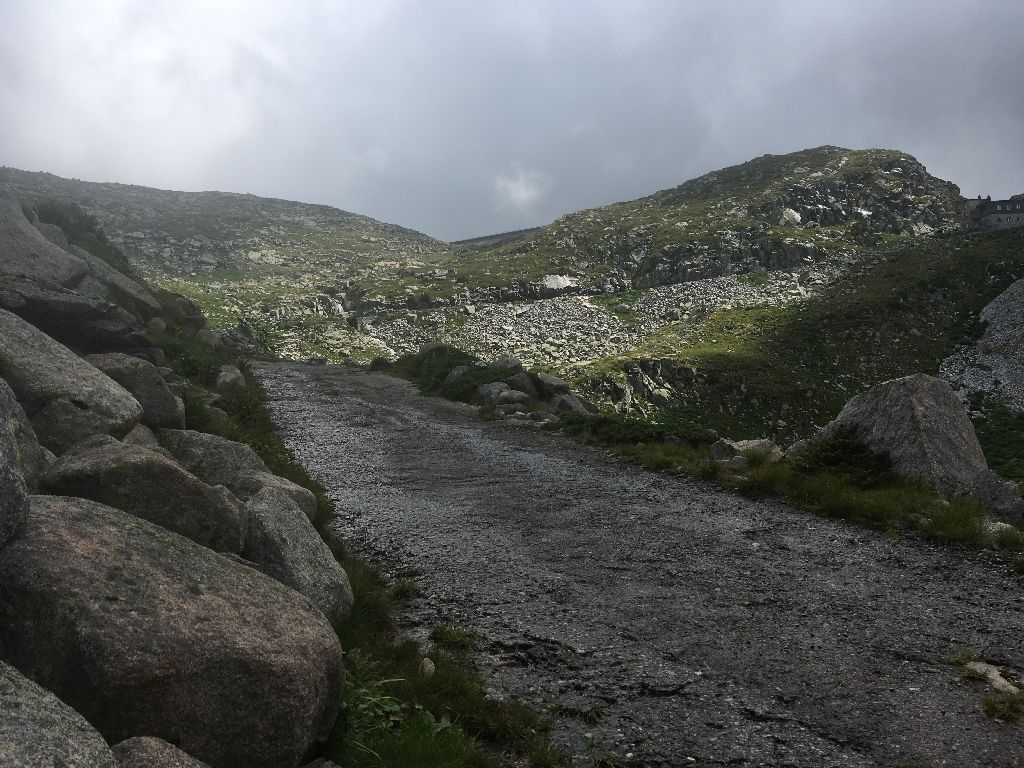 In the center of the image the wall of the reservoir dam. The way proceeds to the right.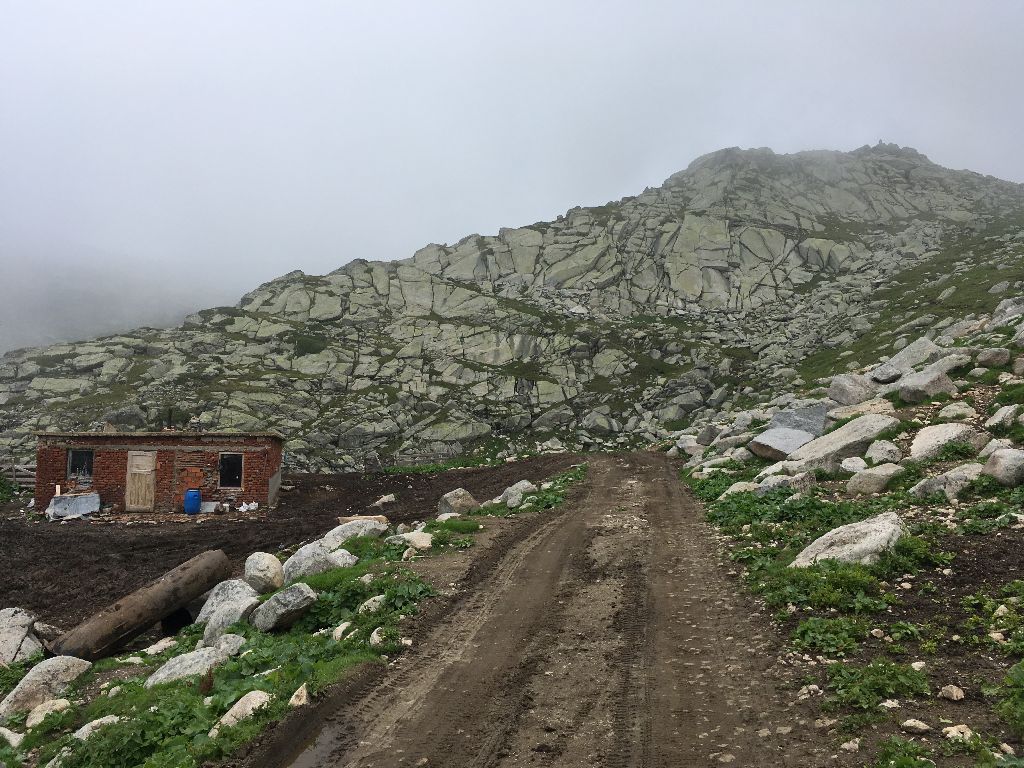 According to other sources it is an "asphalted" road...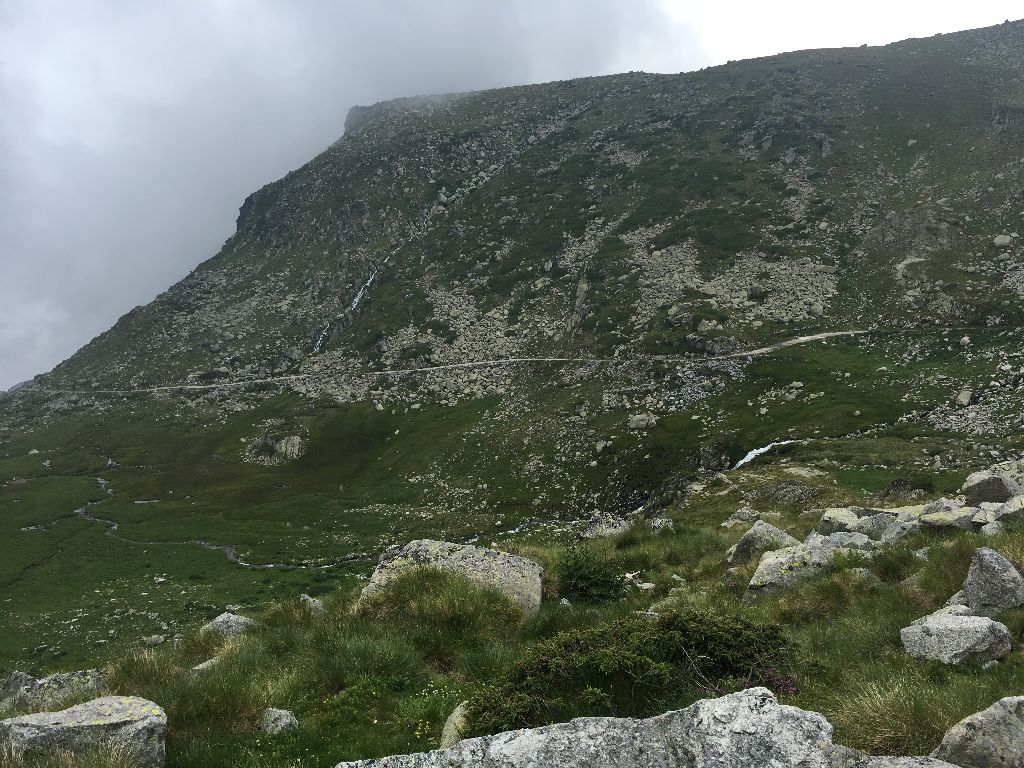 View back onto the way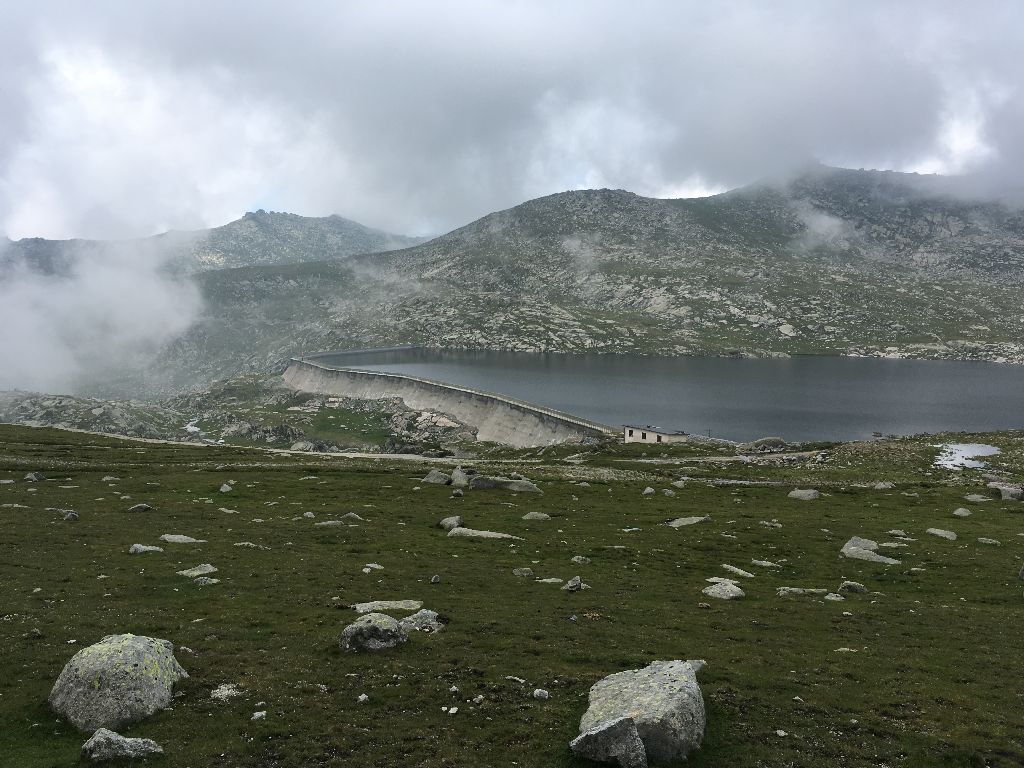 After several hours of exhausting climbing and more than 2,000m of altitude difference we have finally reached the reservoir lake.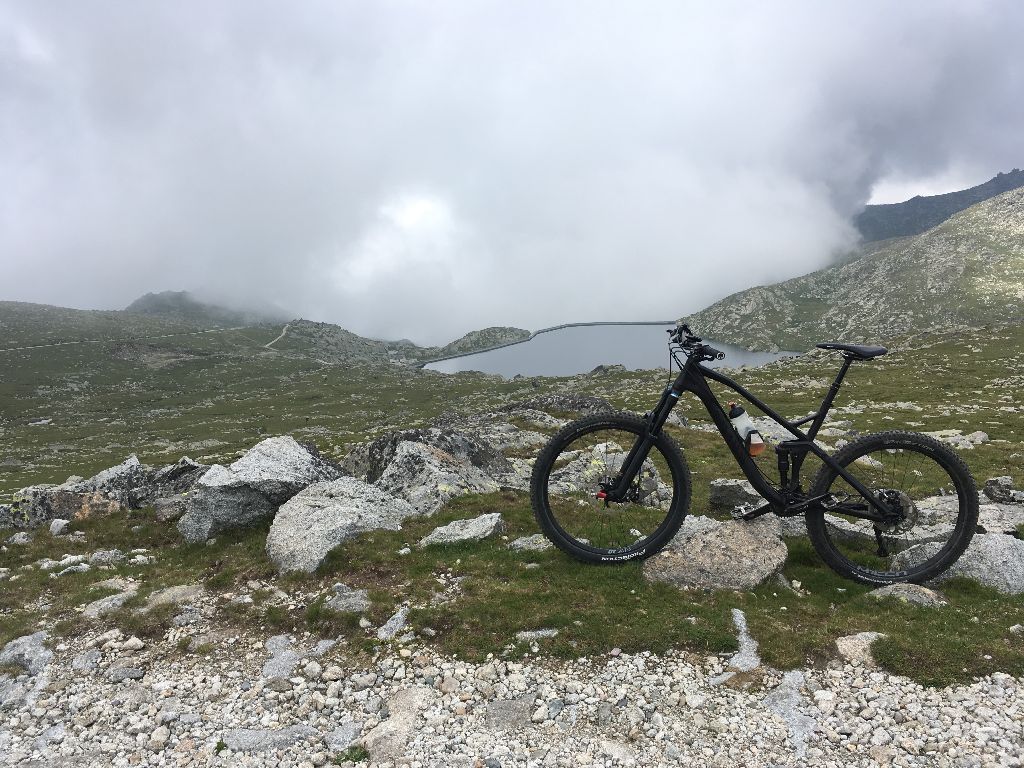 The maximum elevation is some 2,550m at this spot.
360 degree panorama view at the highest spot above the reservoir lake