In Swiss Saas Valley a cable car takes you up to the so-called Hohsaas at an altitude of over 3,100m. There is also an access lane for feeder traffic up to the top, giving you the opportunity to conquer the ramp by mountain bike. In the upper part, however, the slope is so extremely steep and increasingly stony that hobby cyclists can hardly manage without pushing passages. The panorama of several 4,000-metre peaks is one of the absolute highlights in the Alps when weather conditions are ideal.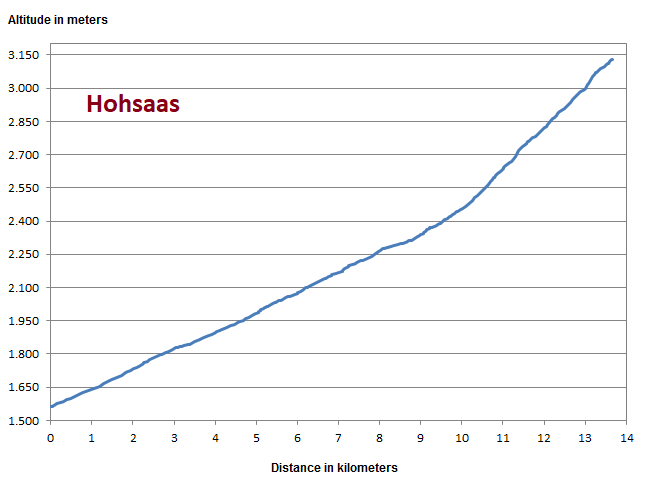 The first 800 metres of altitude difference up to the Kreuzboden mountain station at kilometre nine can be climbed comfortably with an 8% gradient. On the 800 metres to the summit, however, an unpleasantly steep 18% gradient awaits the biker.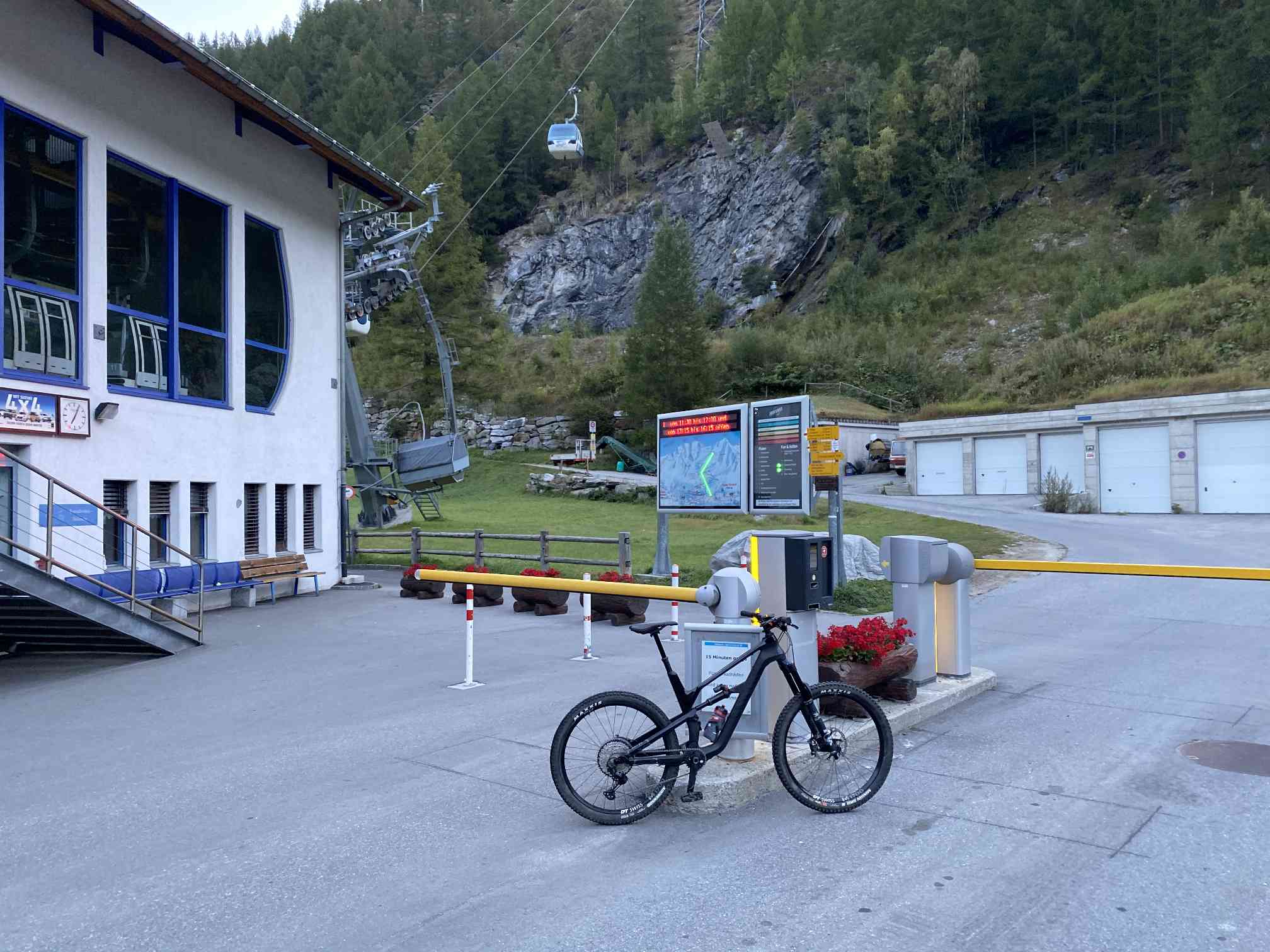 The climb starts directly at the valley station of the Hohsaas mountain railway.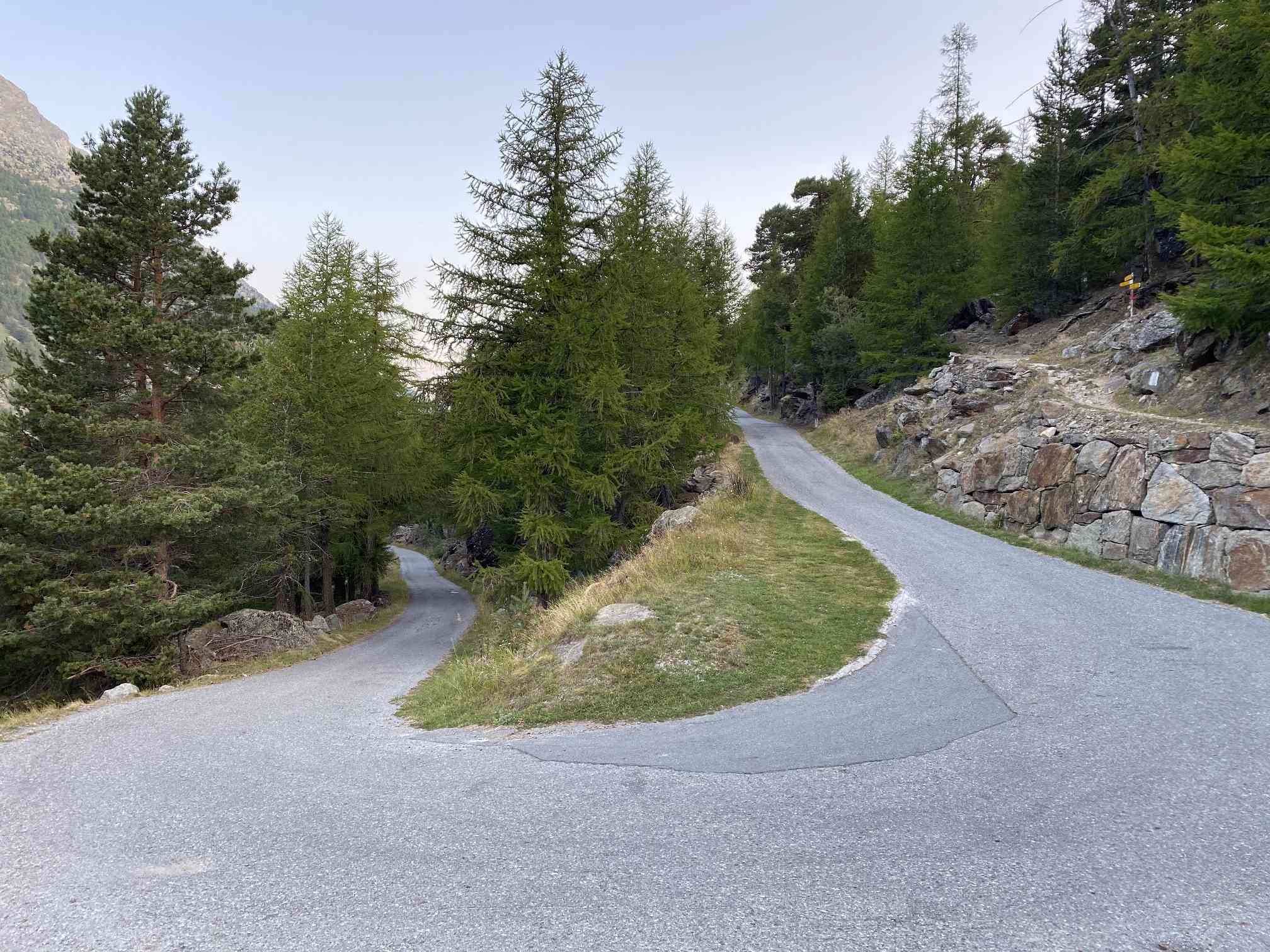 The first 500 metres of altitude are even perfectly asphalted.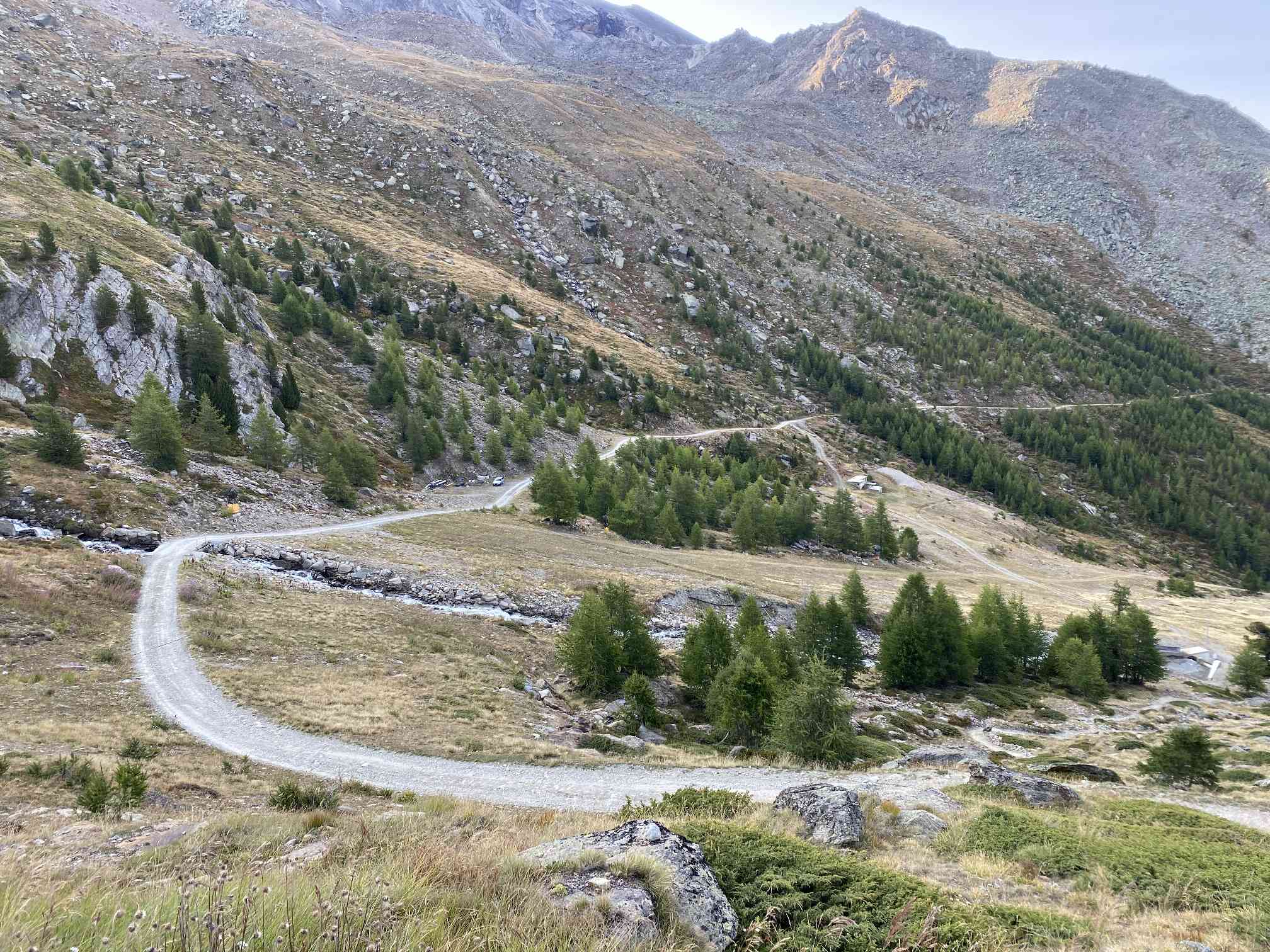 The remaining path to the Kreuzboden mountain station becomes a wide forest path - easy to ride.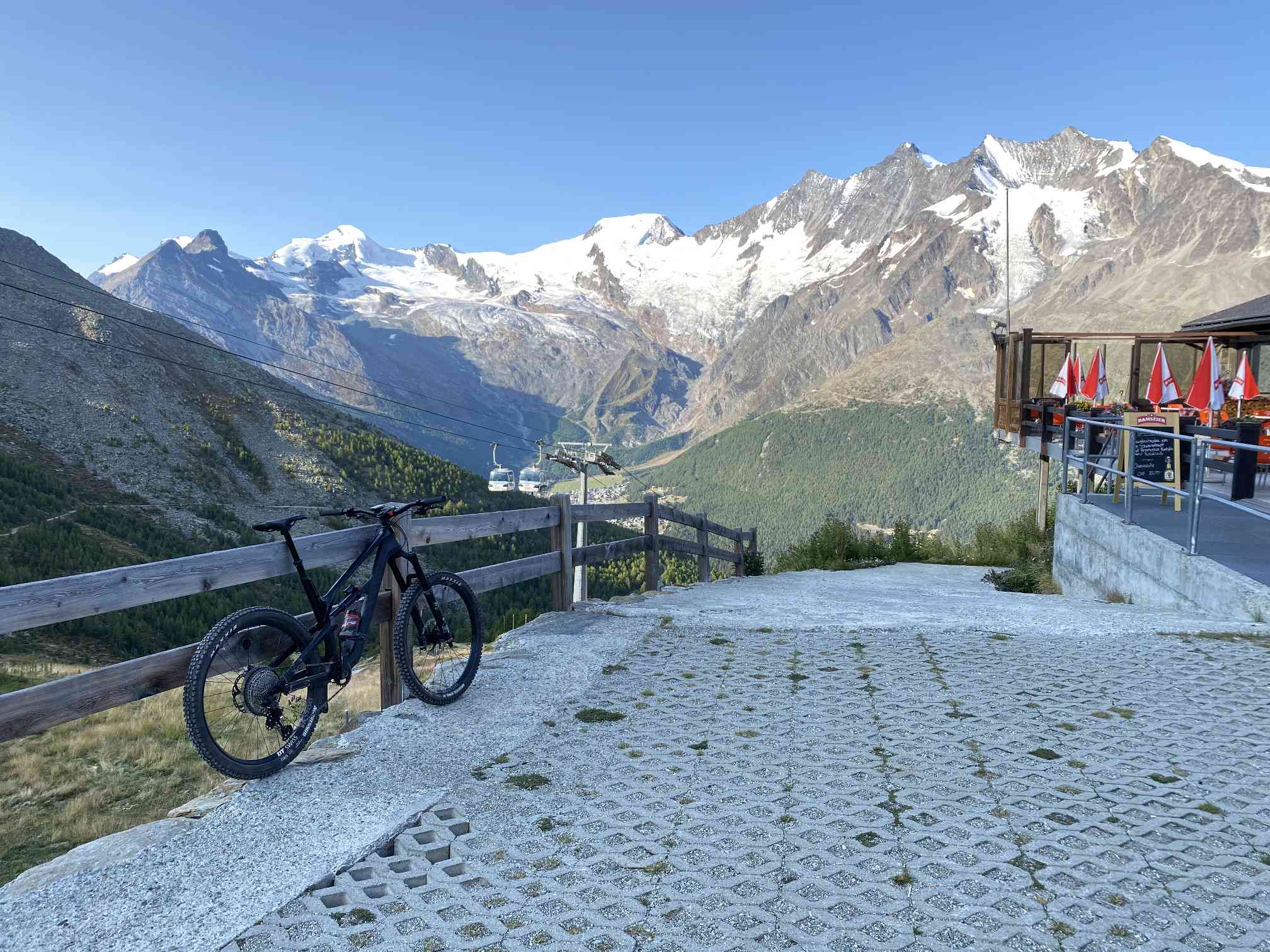 Short breakfast break at the mountain station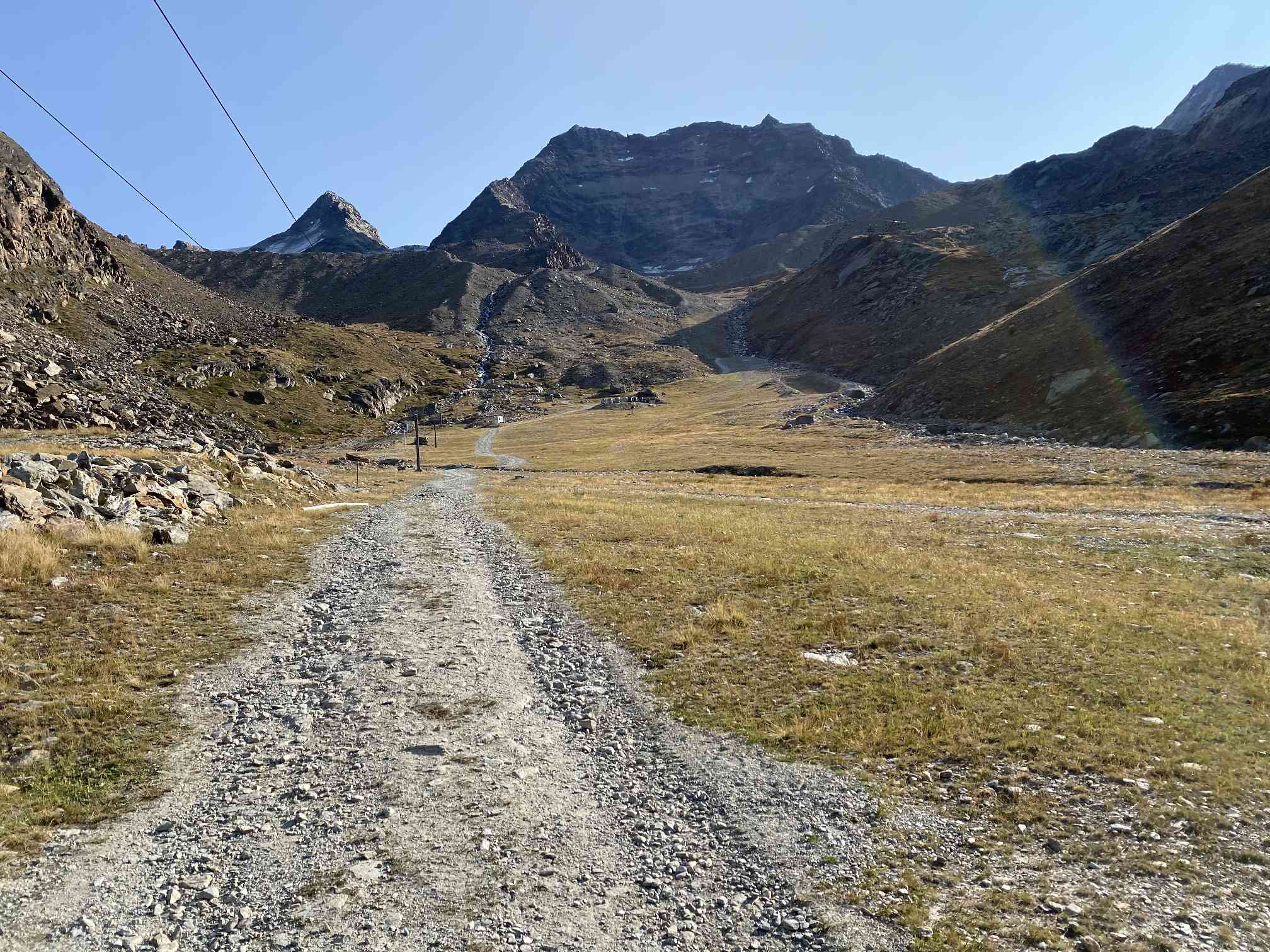 Behind it we keep left at the lane that leads up to the Weissmieshütte.
It gets pretty steep.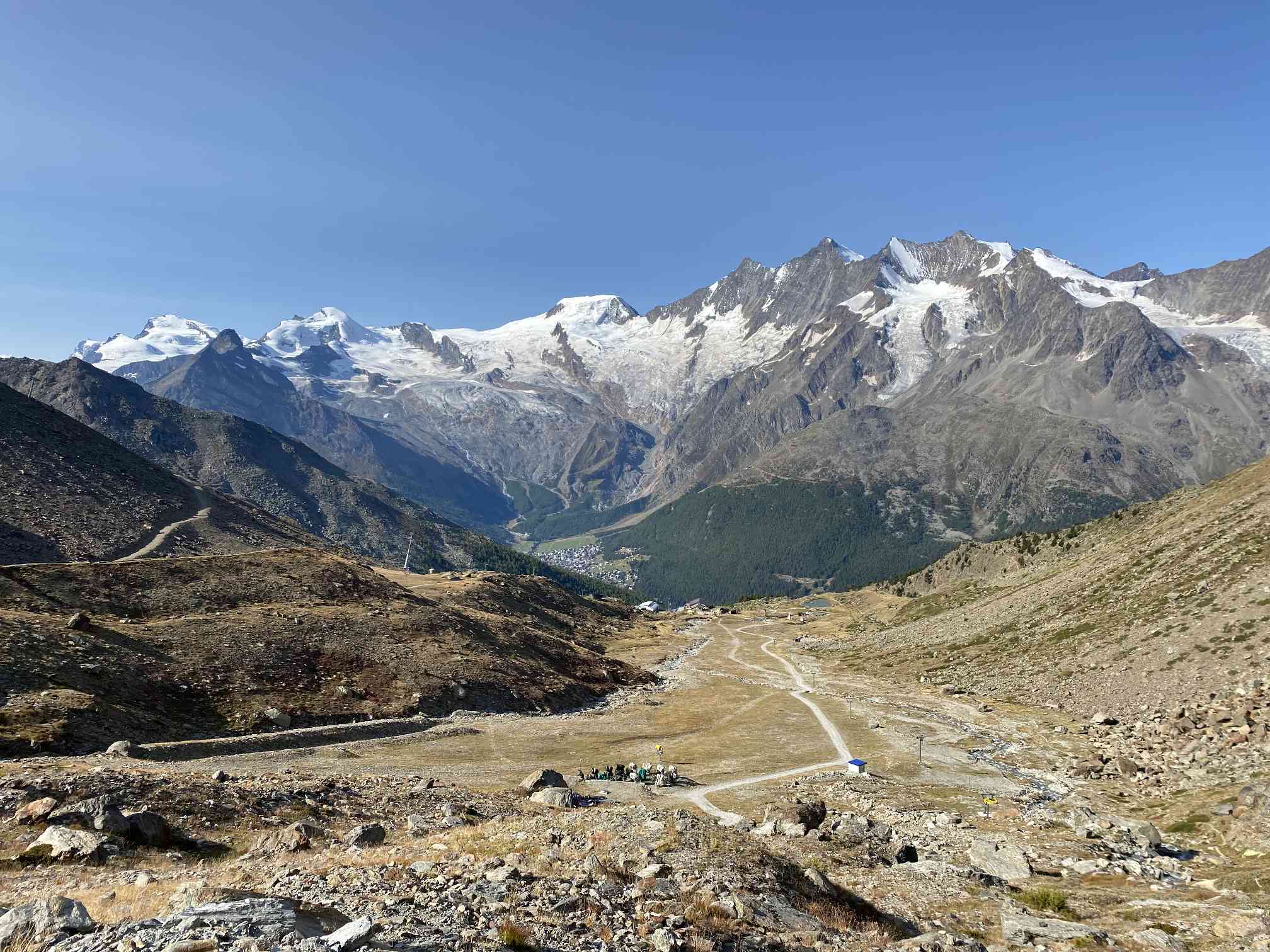 Impressive view back to the Kreuzboden mountain station at the bottom centre of the image. Far behind, in the depths, the well-known winter sports hotspot of Saas-Fee, framed by glaciated 4,000-metre peaks. On the right the Dom (4.545m), the highest mountain completely situated on Swiss soil.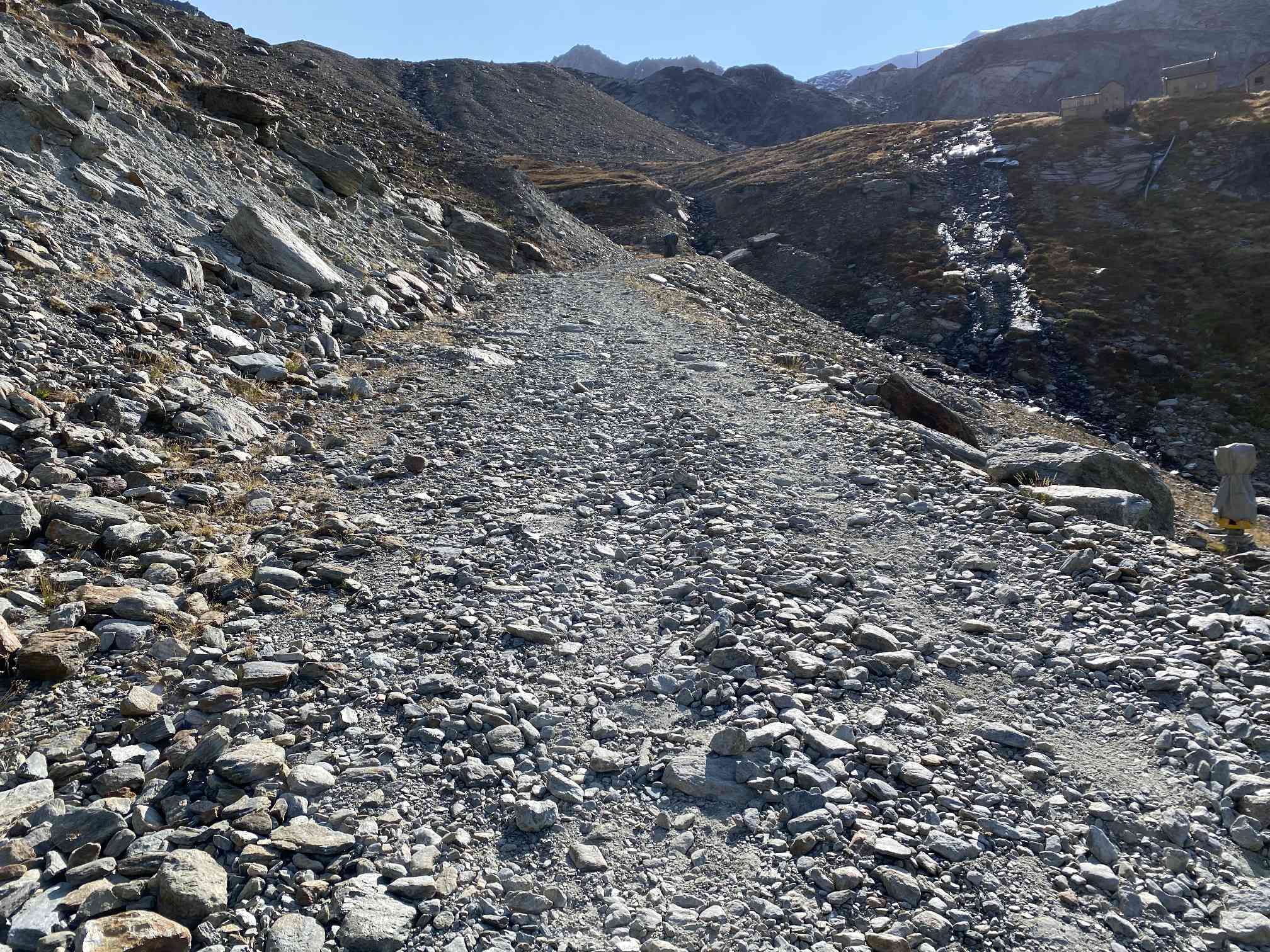 The way becomes increasingly rocky and difficult.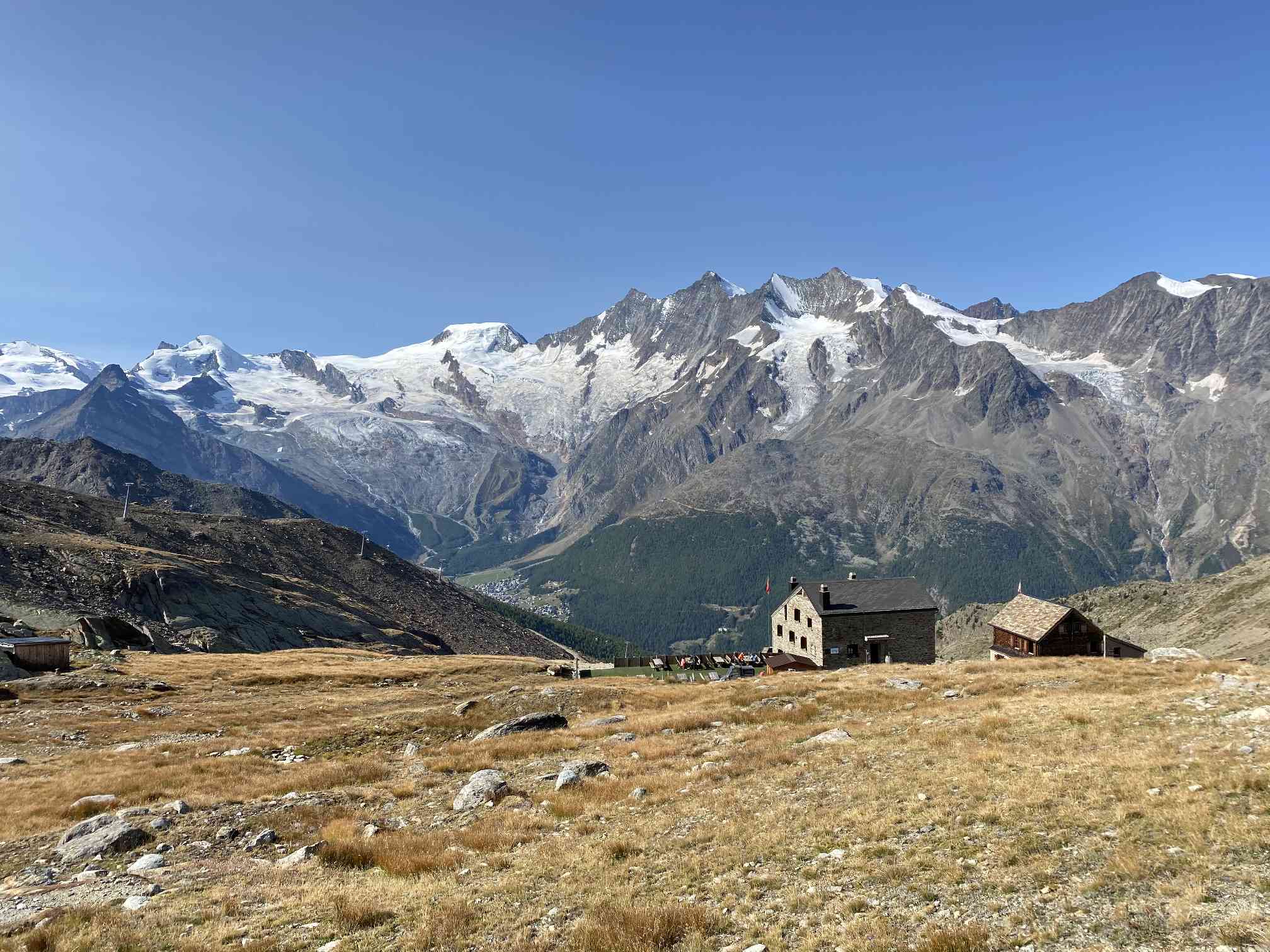 The Weissmieshütte at over 2,700m altitude is reached.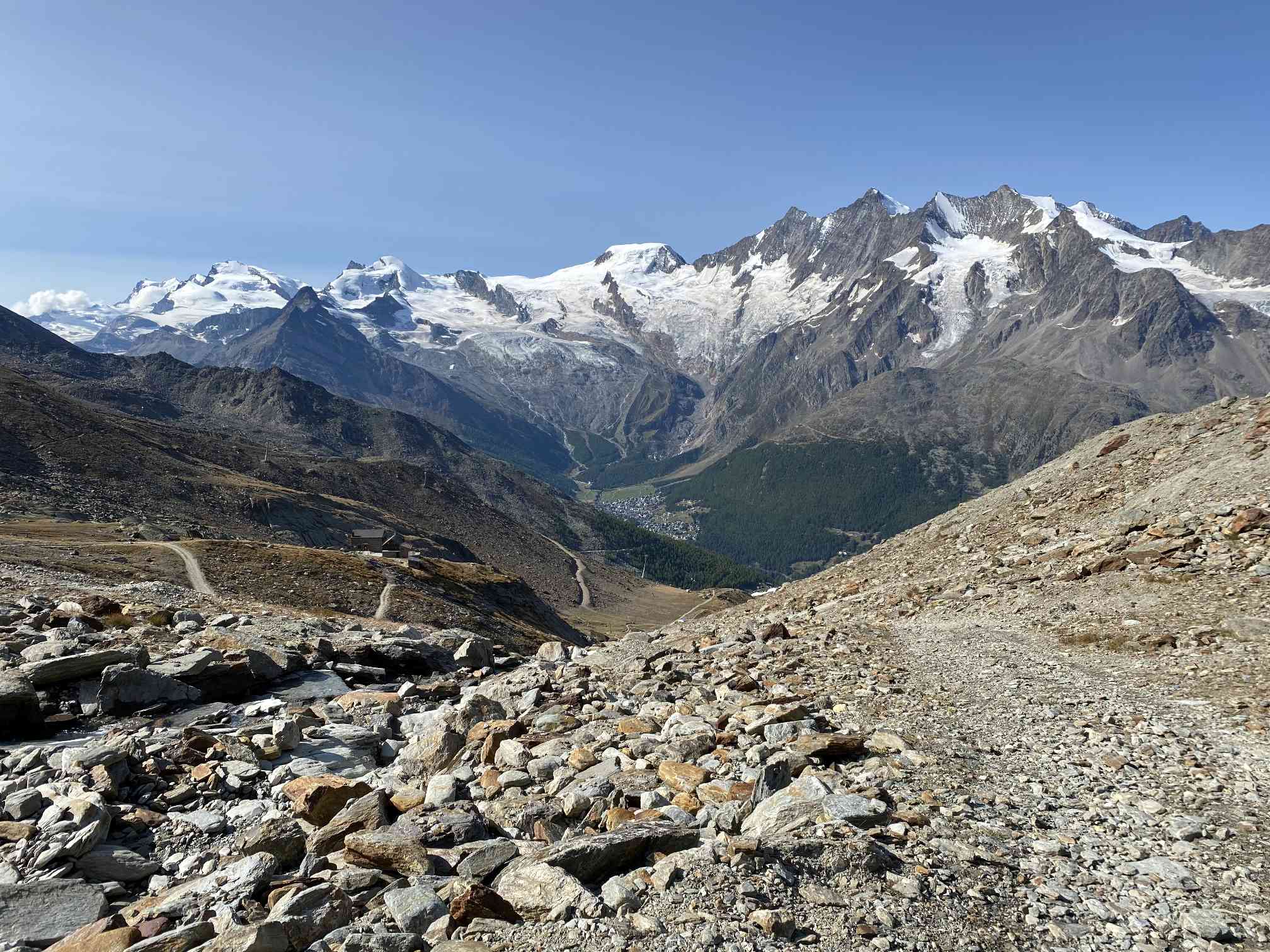 At the far left, in the Monte Rosa massif, the Dufourspitze (4,634m), officially the highest mountain in Switzerland. Behind the mountain range in front of us lies Zermatt, with its ascents to the Hohtälli (3,286m), the Rothorn (3,103m) and the Gornergrat (3,089m), all of which can also be tackled by mountain bike.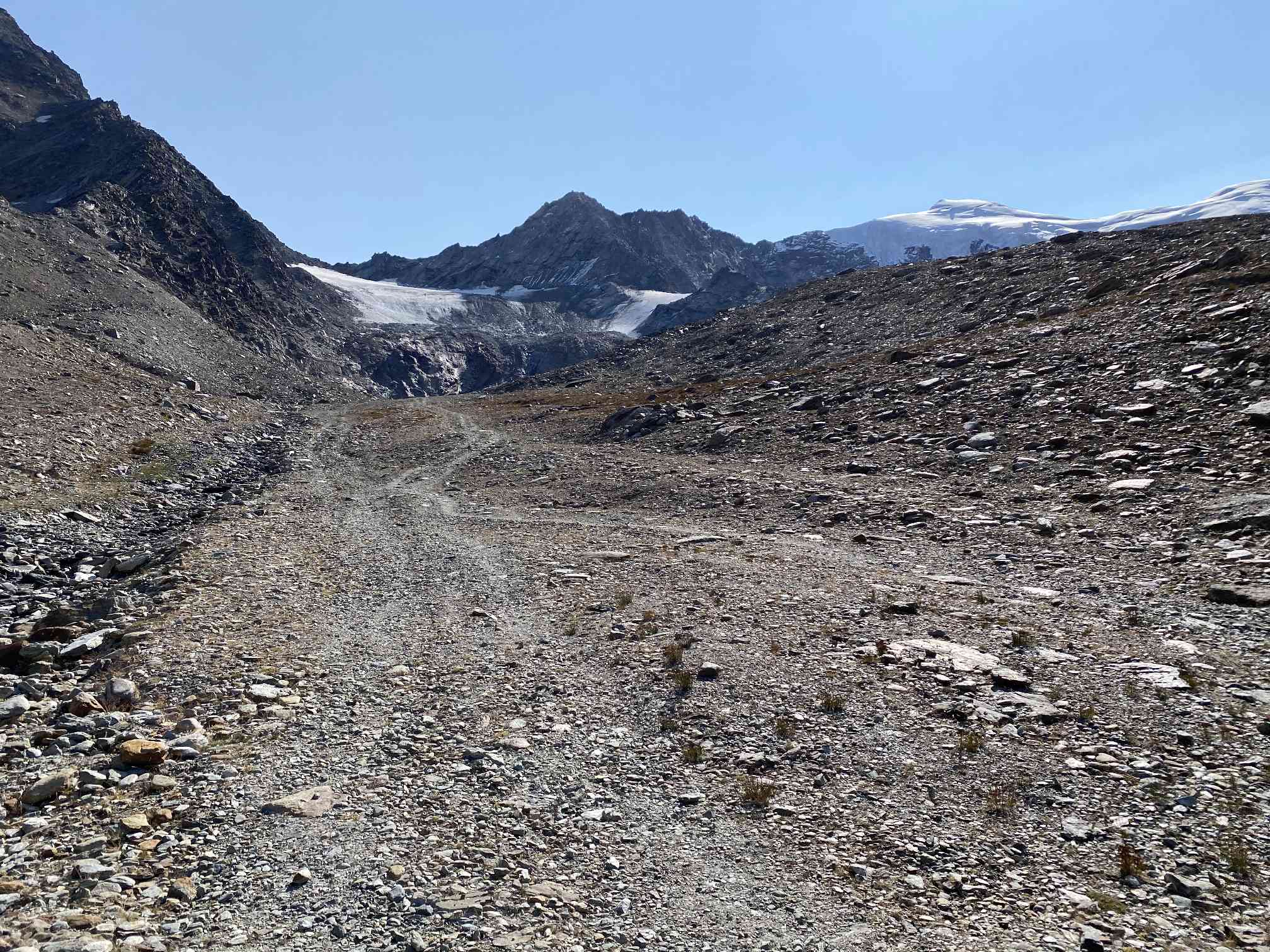 Upwards the lane gets lost in the width of the ski slope.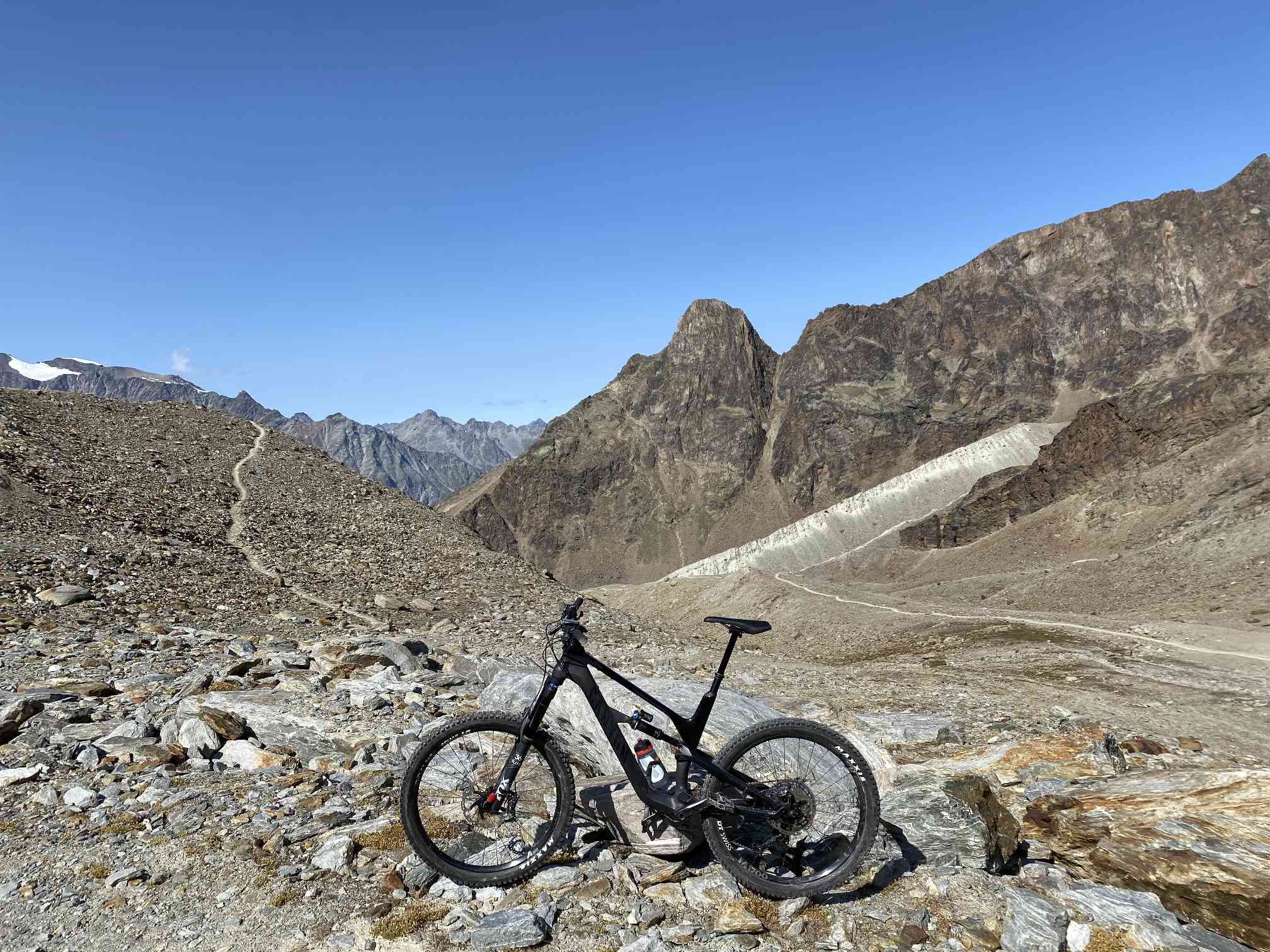 Moonscape at almost 3,000m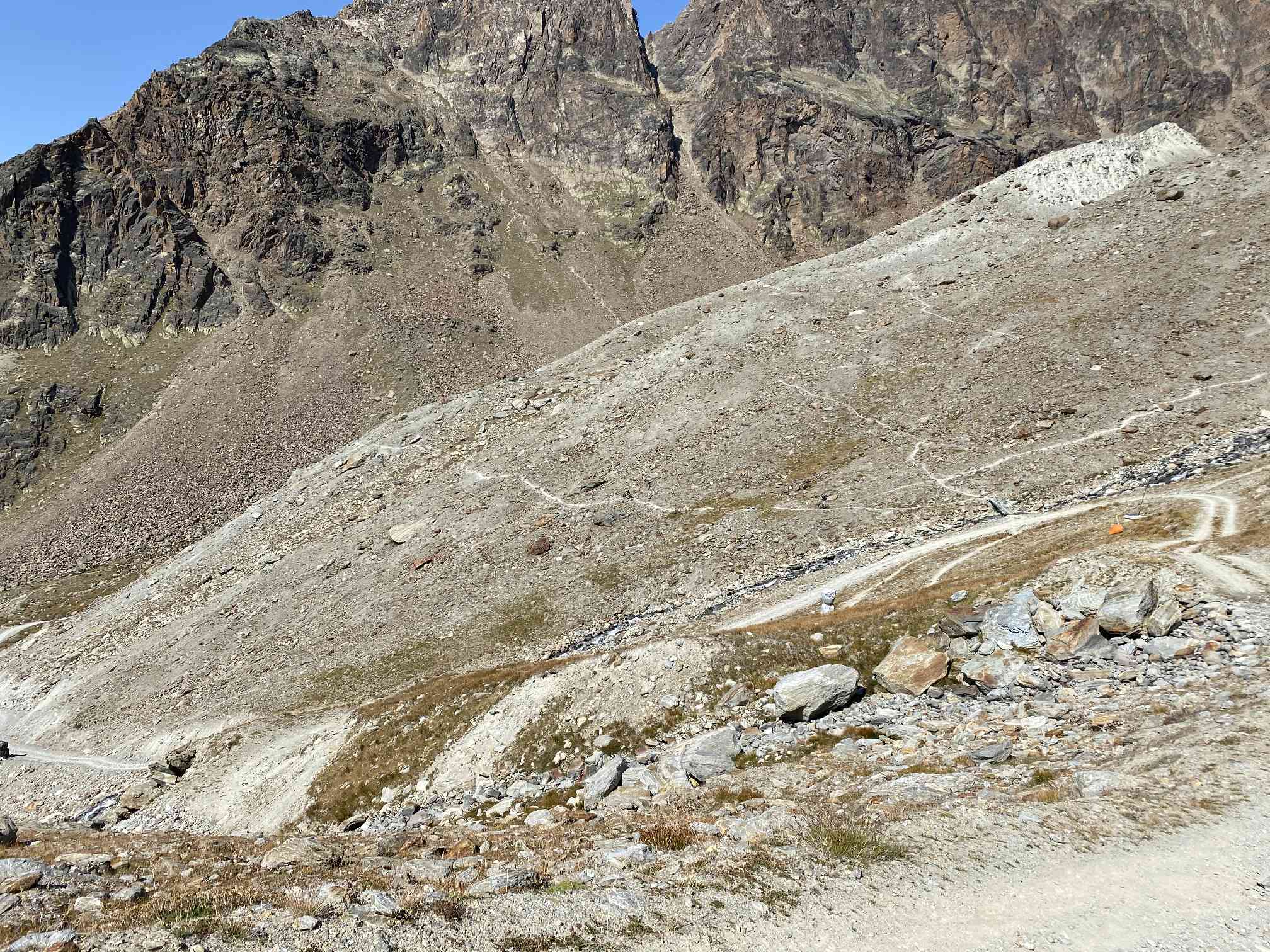 The path winds its way up higher and higher.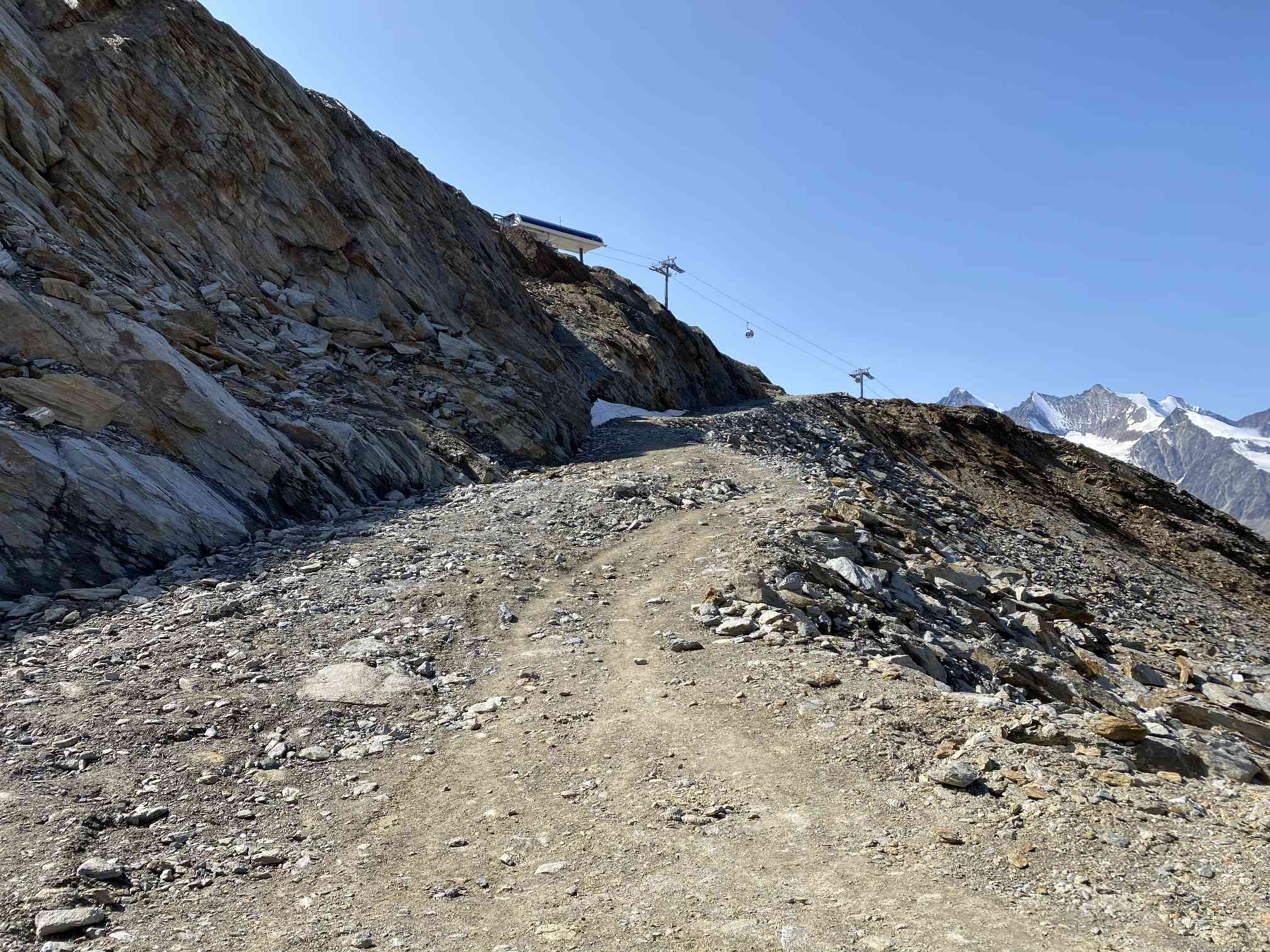 At the top the Hohsaas mountain station comes into sight.
A last view back at the same place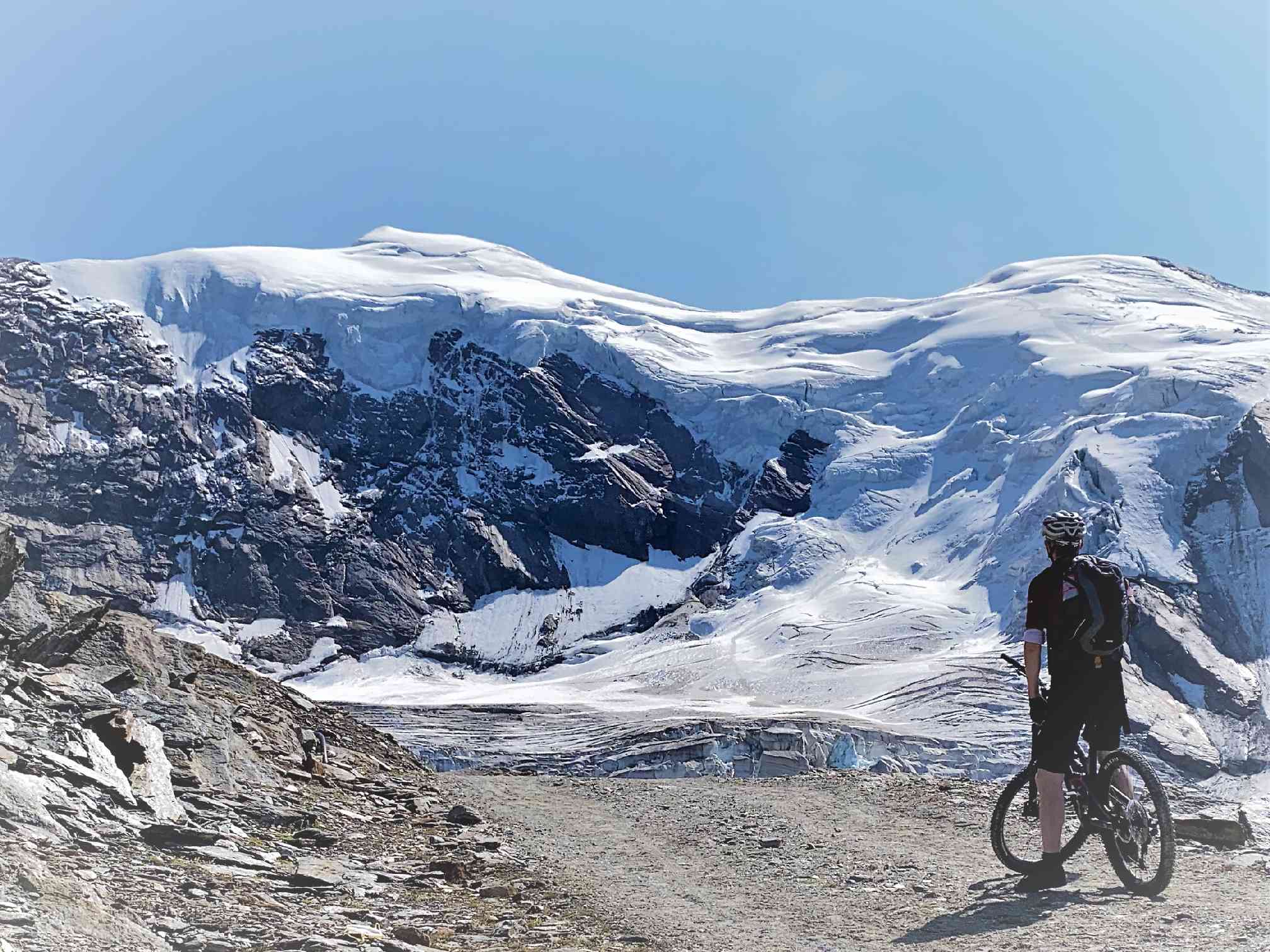 Just before the summit, the reward for the effort: The breathtaking panorama with a view of the glaciated west side of the Weissmies (4,017m)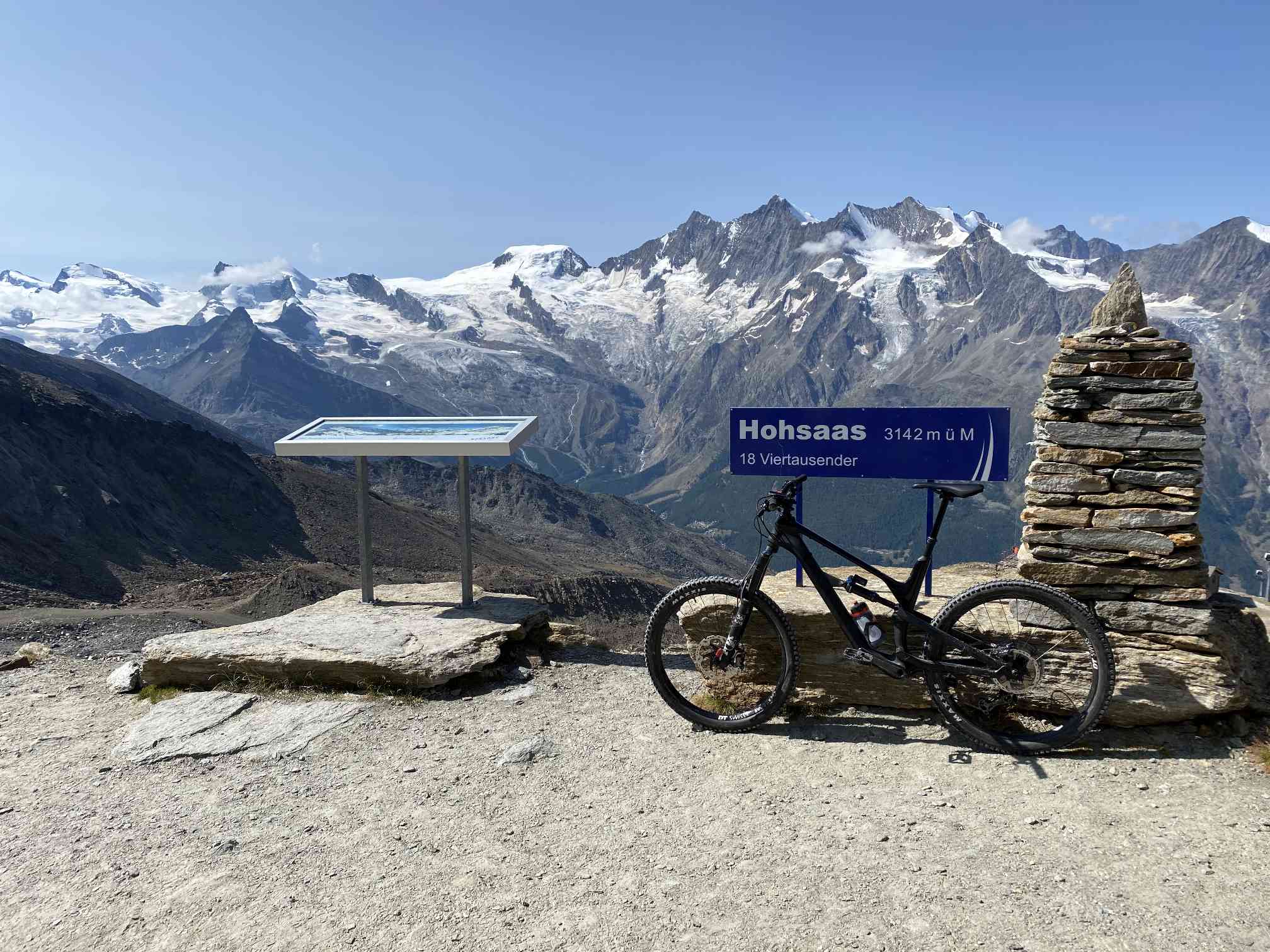 Summit at 3,142m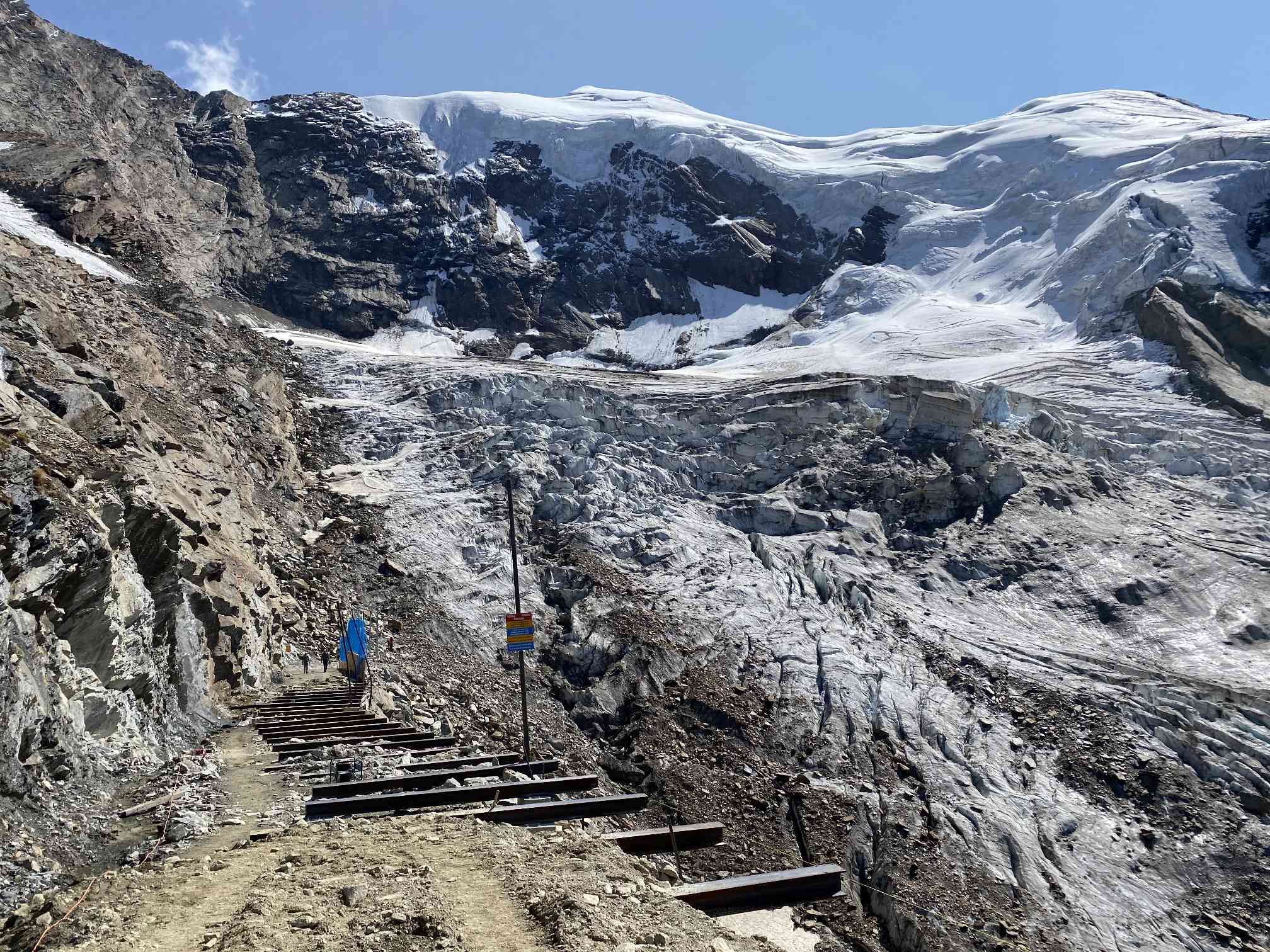 The way to the glacier actually proceeds a little further: But today it is not possible to ride...