Großglockner-High Alpine Road
Hochtor 2,503m / Edelweißspitze 2,571m / Fuscher Törl 2,445m / Franz-Josef-Höhe 2,369m
Großglockner-High Alpine Road belongs to the most interesting, most challenging and most awesome pass roads of the Alps. Northern ascent from the village of Bruck overcomes an altitude gain of almost 1,700 meters to Fuscher Törl. At this pont a dead-end way to the highest peak of the road diverts to Edelweißspitze at an elevation of 2,571m. Behind Fuscher Törl there is at first a short descent of some 150 heightmeters down to Fuscher Lacke and afterwards a further ascent to the highest point of the regular pass road at the Hochtor at an altitude of 2,503 meters. Behind Hochtor a descent follows towards the south. From Heiligenblut you can conquer southern ascent leading to dead-end road to Franz-Josef-Höhe at 2,369 meters at Pasterze Glacier with direct view to Großglockner mountain. As road cyclist you can combine all these spots in a single tour or split them in separate trips. You can even shorten any ride by starting the northern ascent only at tollgate in Ferleiten (1,142m).

Northern approach
Hochtor 2,503m
Start: Tollgate Ferleiten 1,145m
Altitude difference: 1,488m (plus 150 heightmeters on the return way)
Distance to summit: 19km
August 2012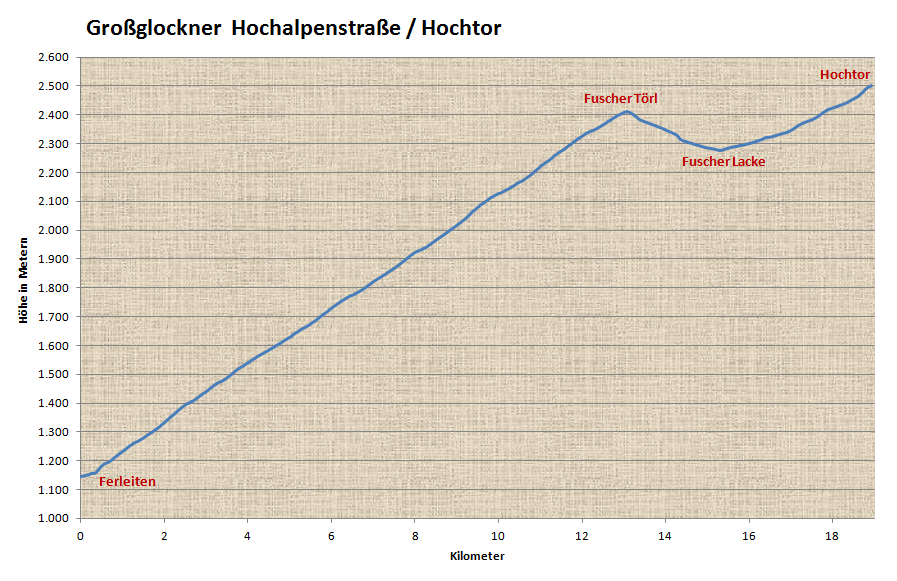 The profile starting at Ferleiten shows a constant 10% slope and 1,300 heightmeters up to Fuscher Törl, the following descent and the final way to Hochtor at more than 2,500 meters.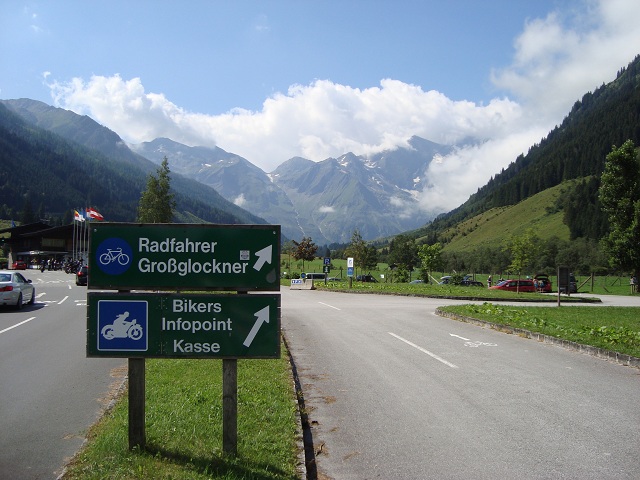 Departure at toll gate Ferleiten...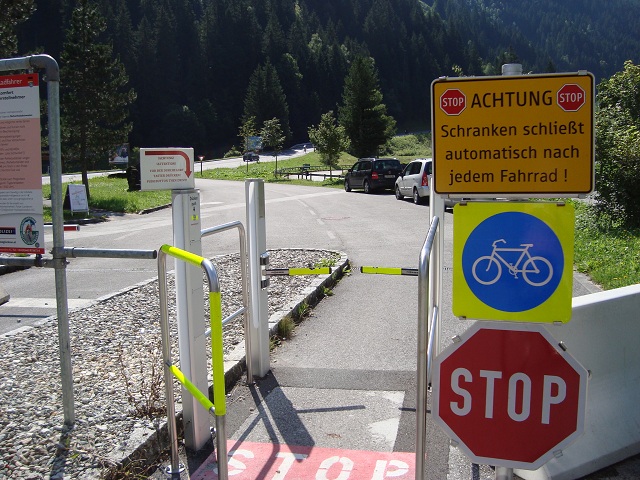 ...and immediate stop: What is this? Idiot-proof access control for cyclists with several safety indications, video control, STOP-signs and a barrier with reflectors. Barrier opens only after pushing a respecive button. Looks typical German - but this is Austria...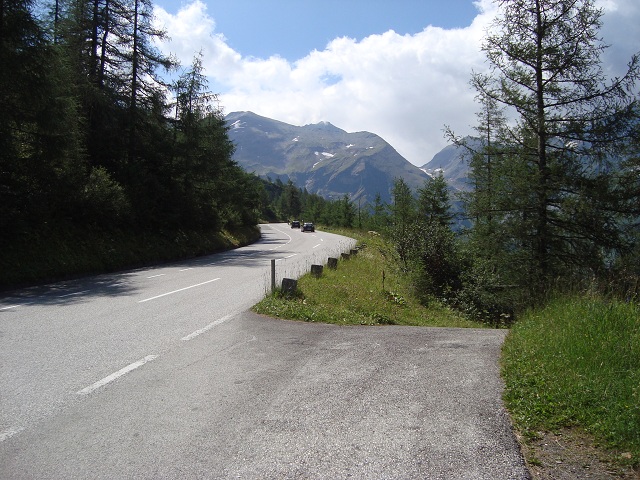 Let's start again. This looks harmless but is actually the constant 10% slope to the top. The steepest part is at the very beginnig shortly after the toll gate.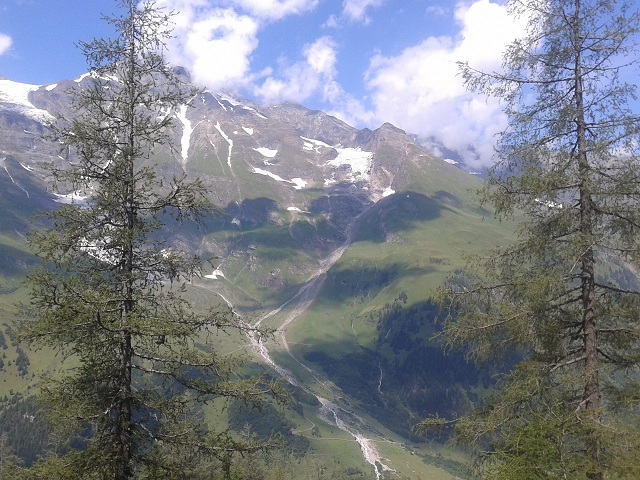 The views are amazing even in the lower part...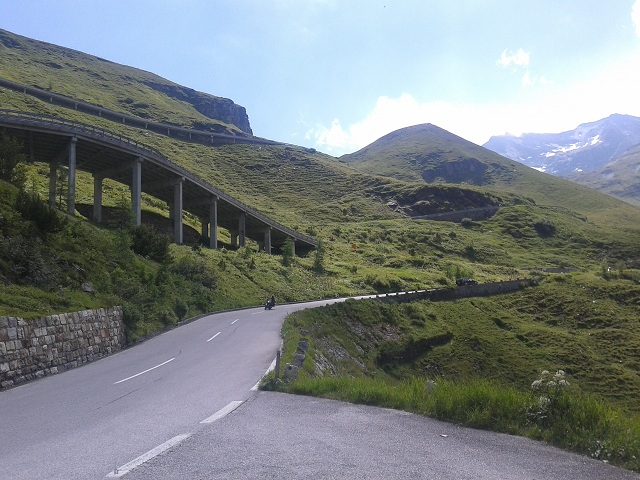 ...and the ramp winds viewy to the top.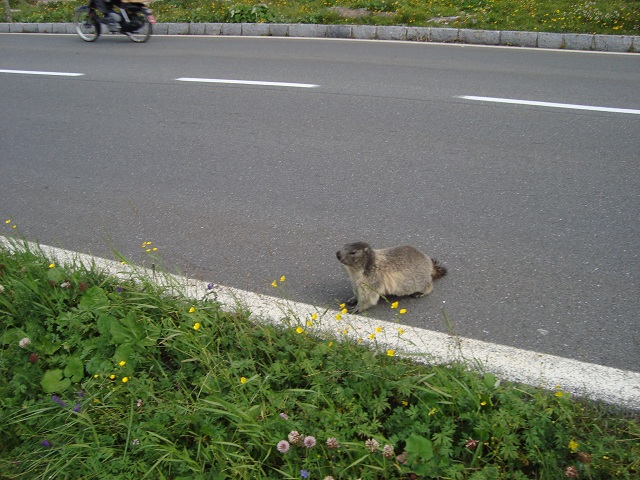 With some luck you might even meet a cute marmot alongside the road.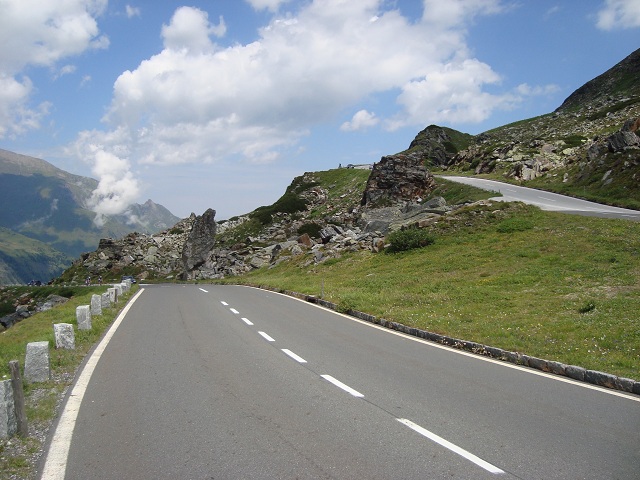 Nice hairpins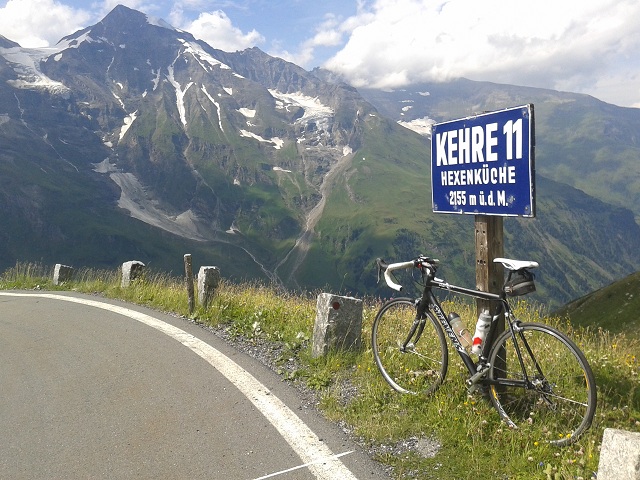 In total you have to overcome 17 switchbacks until Hochtor.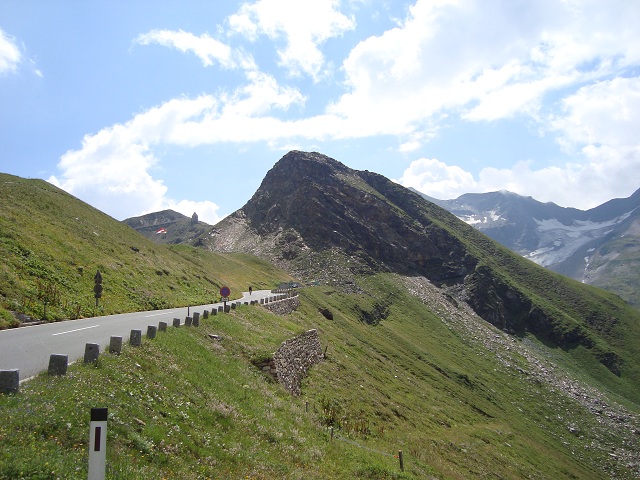 Fuscher Törl shows up.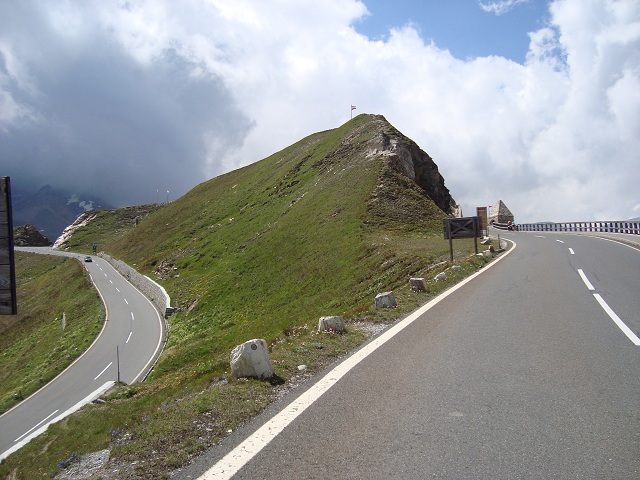 At Fuscher Törl the way leads round this rock and on the left down to Fuscher Lacke.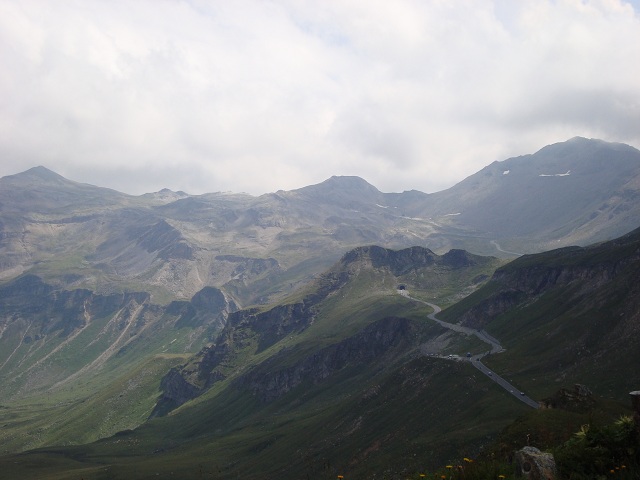 Afterwards the way continues to a first tunnel. Subsequently the road winds even higher to the right of the image center to a further long tunnel. That is Hochtor.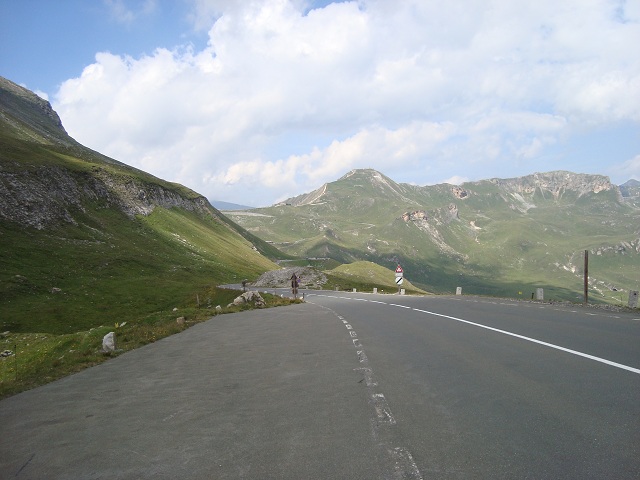 This is the view back to Edelweißspitze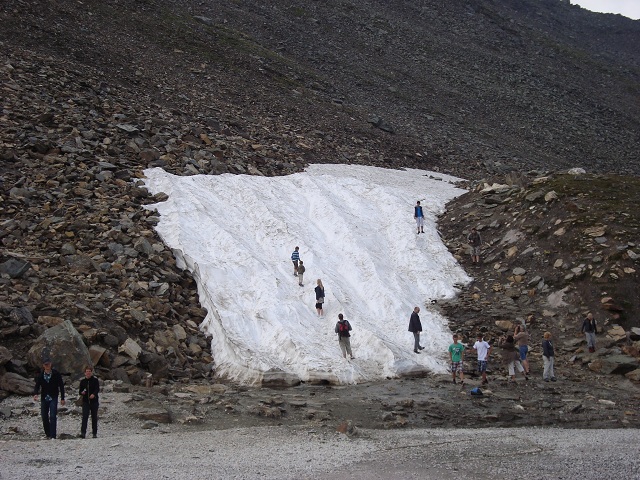 Even in summer you can ride here a snowslide on a plastic bag.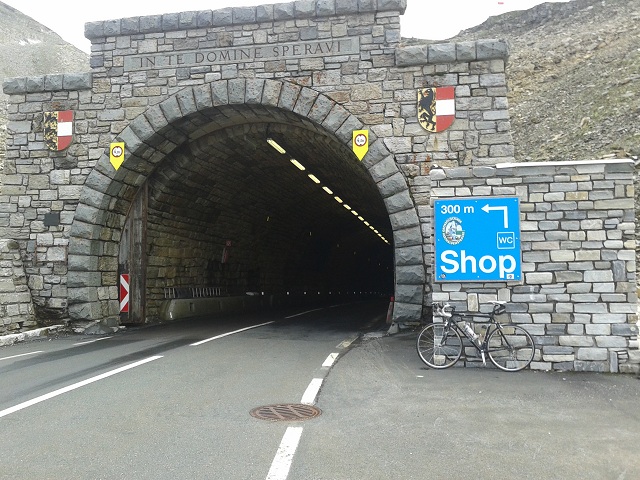 And finally you stay in front of the tunnel at Hochtor pass summit at an elevation of more than 2,500 meters. "In te domine speravi" from the Te Deum = "In Thee, O Lord, I have hoped."
------------------------------------------
Northern approach
Edelweißspitze 2,571m
Start: Tollgate Ferleiten 1,142m
Altitude difference: 1,376m
Distance to summit: 15km
May 2007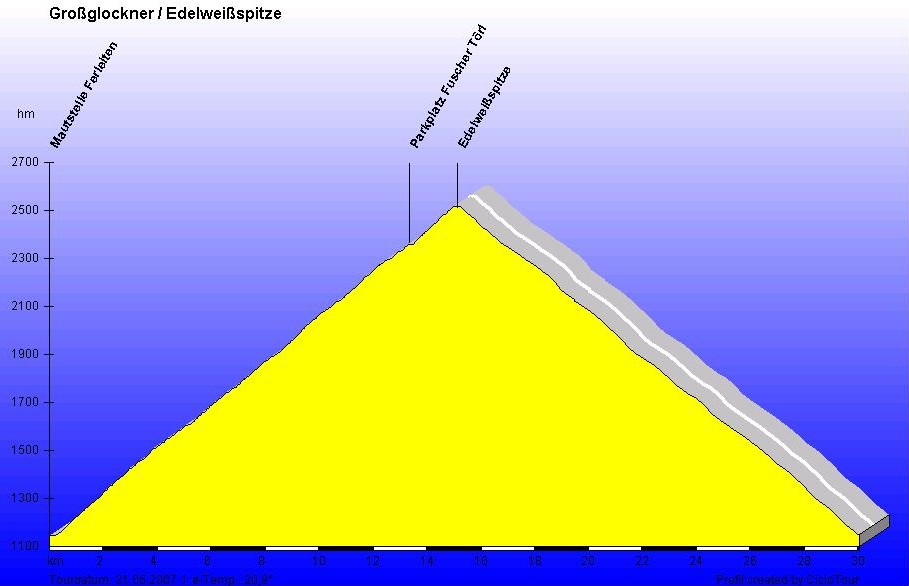 At first glance a somewhat boring profile (way to Edelweißspitze and return to Ferleiten). But cyclists willing to ride rhythmically will appreciate the course.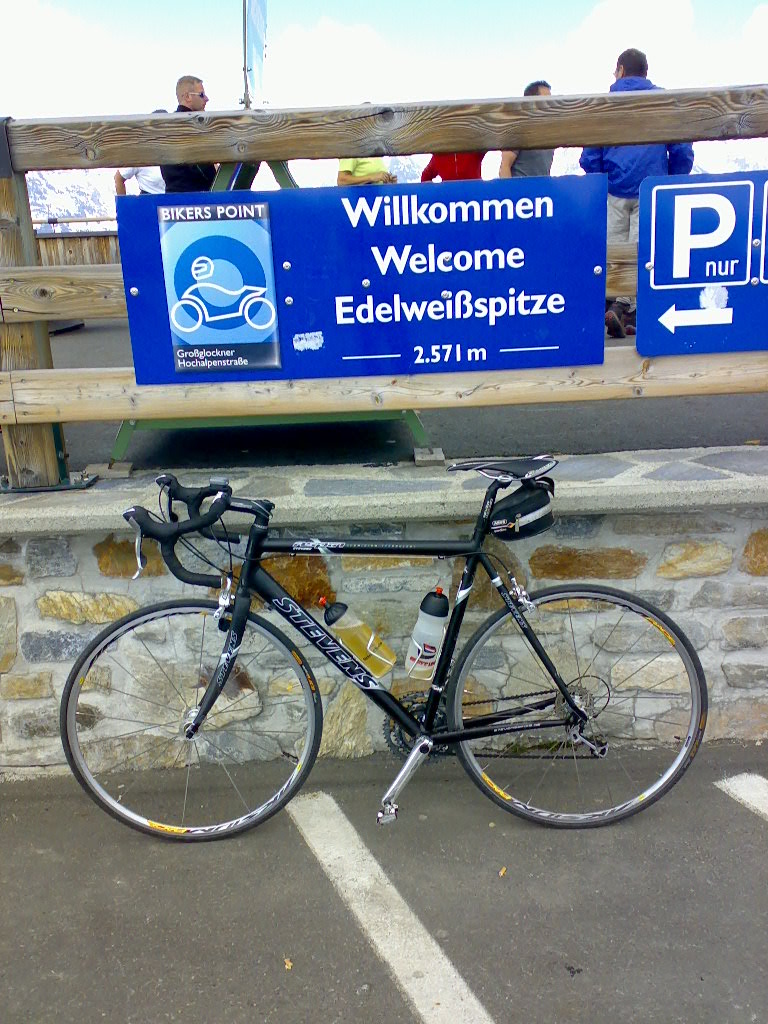 Highest peak at Großglockner-High Alpine Road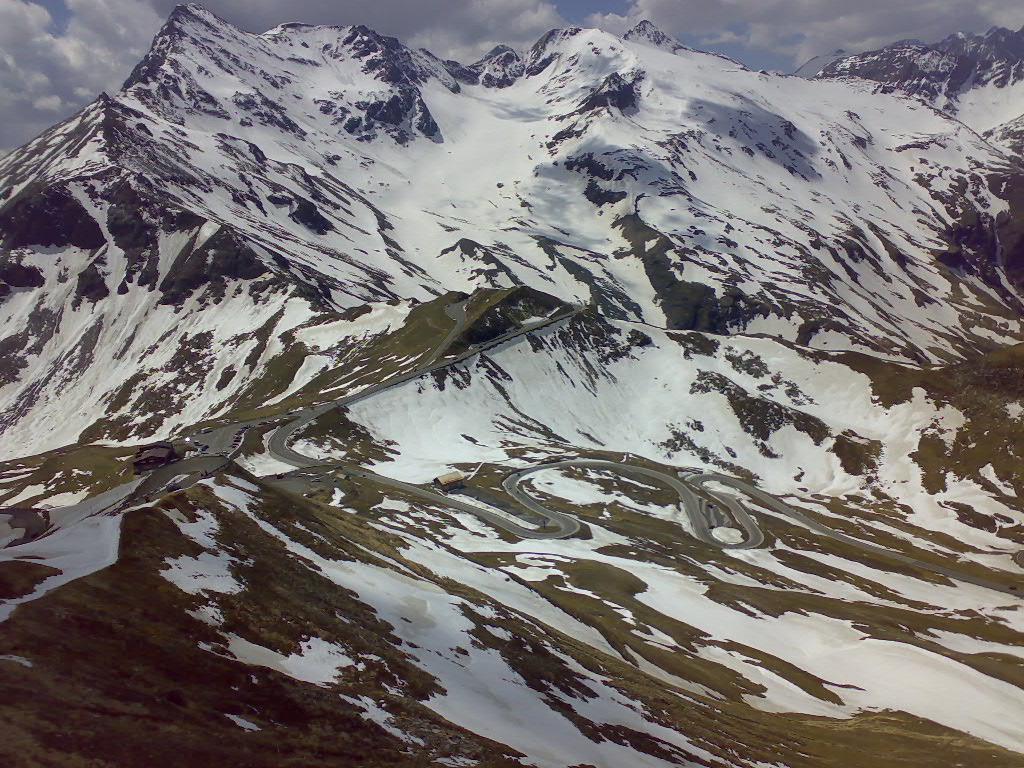 View from Edelweißspitze to Fuscher Törl
------------------------------------------
Northern approach
Fuscher Törl 2,445m

Participation in the Glocknerkönig in the year 2005 shows that weather conditions can be significantly worse. More than 2,000 participants start jointly in the village of Bruck and get rewarded at Fuscher Törl after an altitude difference of some 1,700m with a medal and Austrian Kaiserschmarrn.
Start: Bruck 757m
Altitude difference: 1,694m
Distance to summit: 27km
June 2005
------------------------------------------
Southern approach
Franz-Josef-Höhe 2,369m
Start: Heiligenblut 1,301m
Altitude difference 1,199m
Distance to summit: 17km
May 2018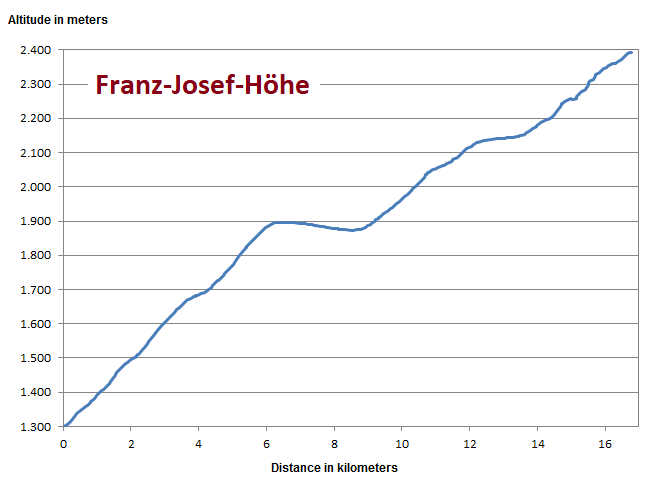 The way from Heiligenblut is less steep than northern approach but still demanding. After some eight kilometers you lose some meters of altitude but finally it becomes very steep.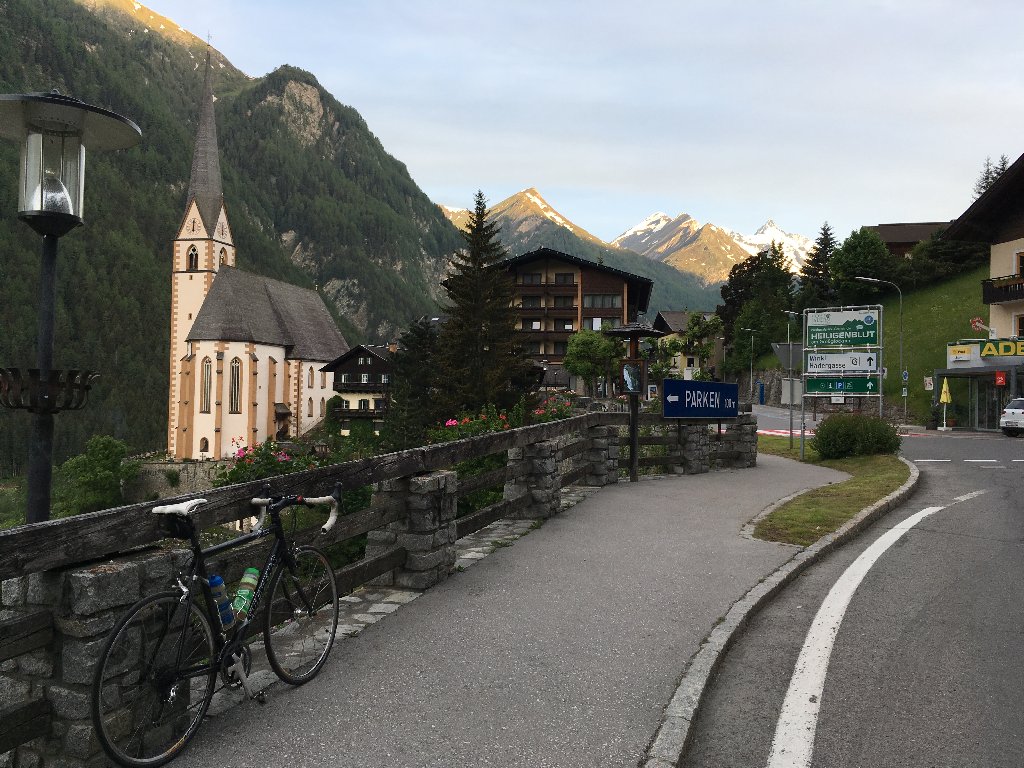 Departure in the village of Heiligenblut in the very early morning at 6am.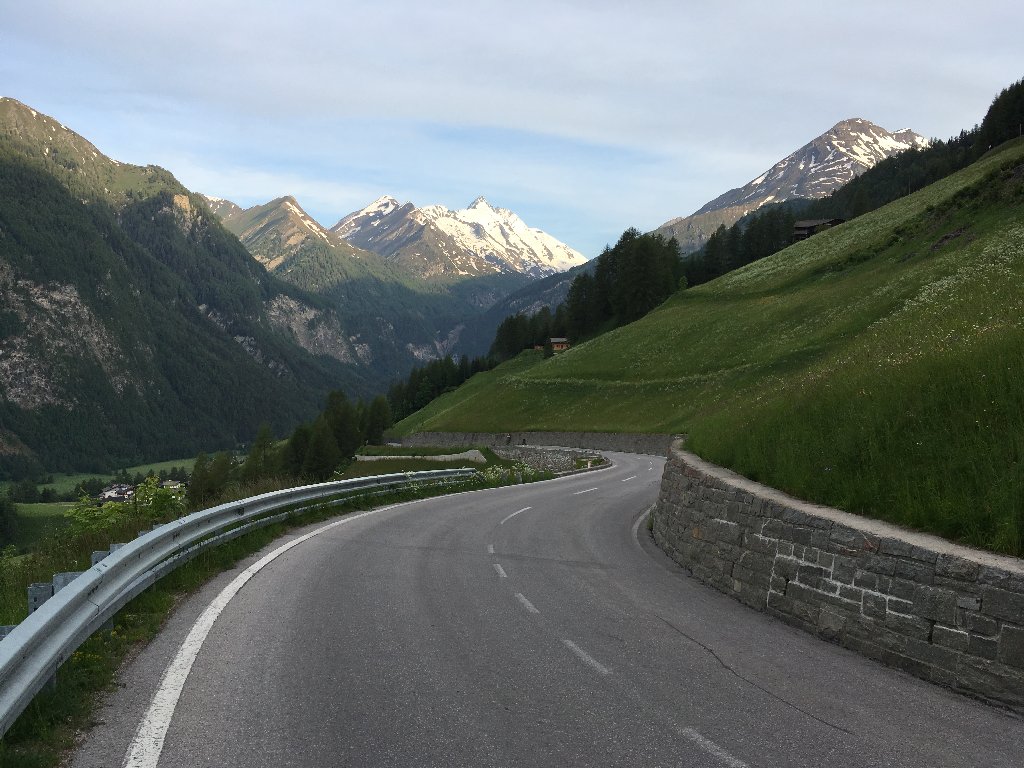 Best road conditions with amazing view to Großglockner mountain in the very back of the image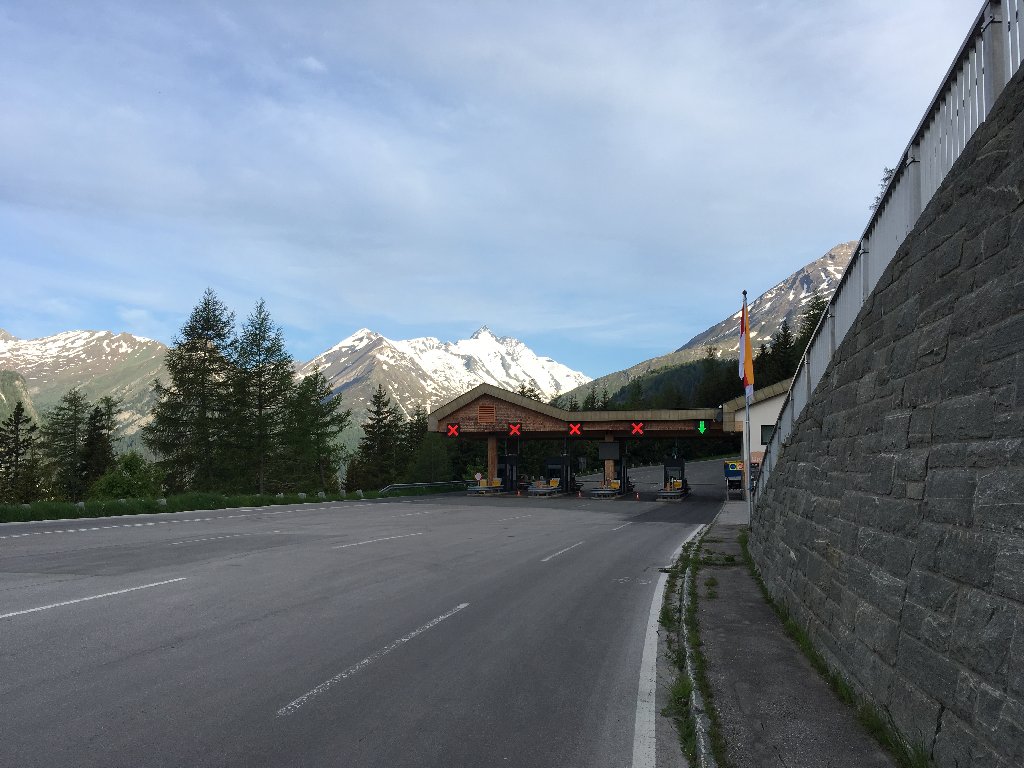 Southern tollgate Untertauern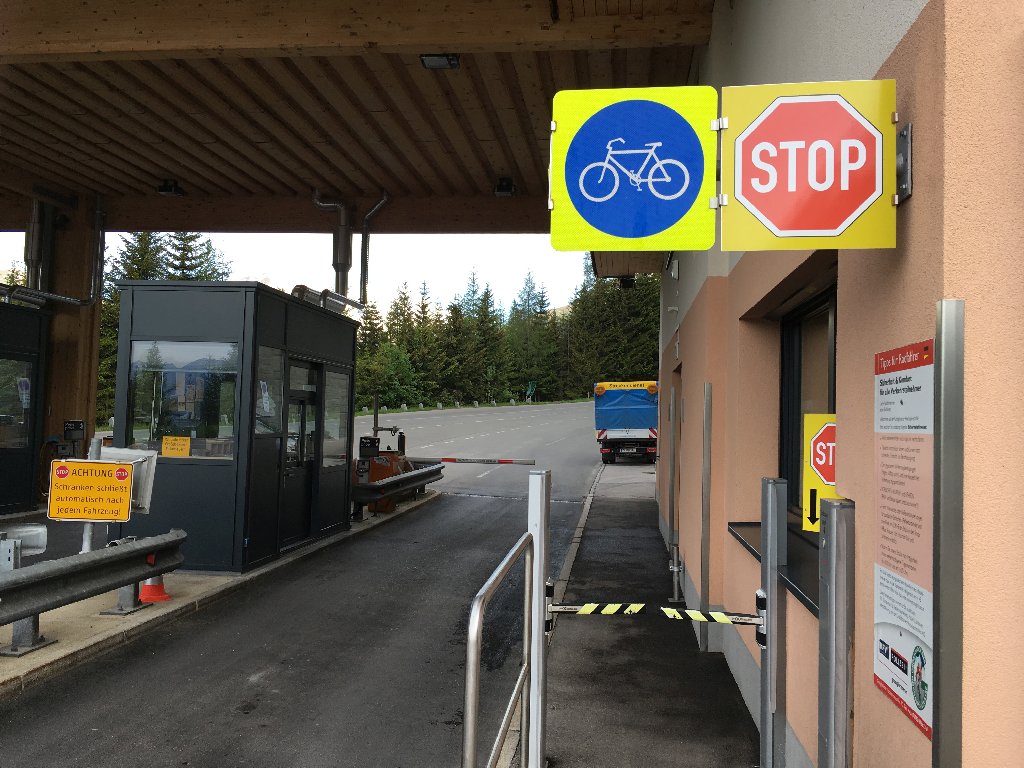 Likewise northern approach a separate entrance for road cyclists.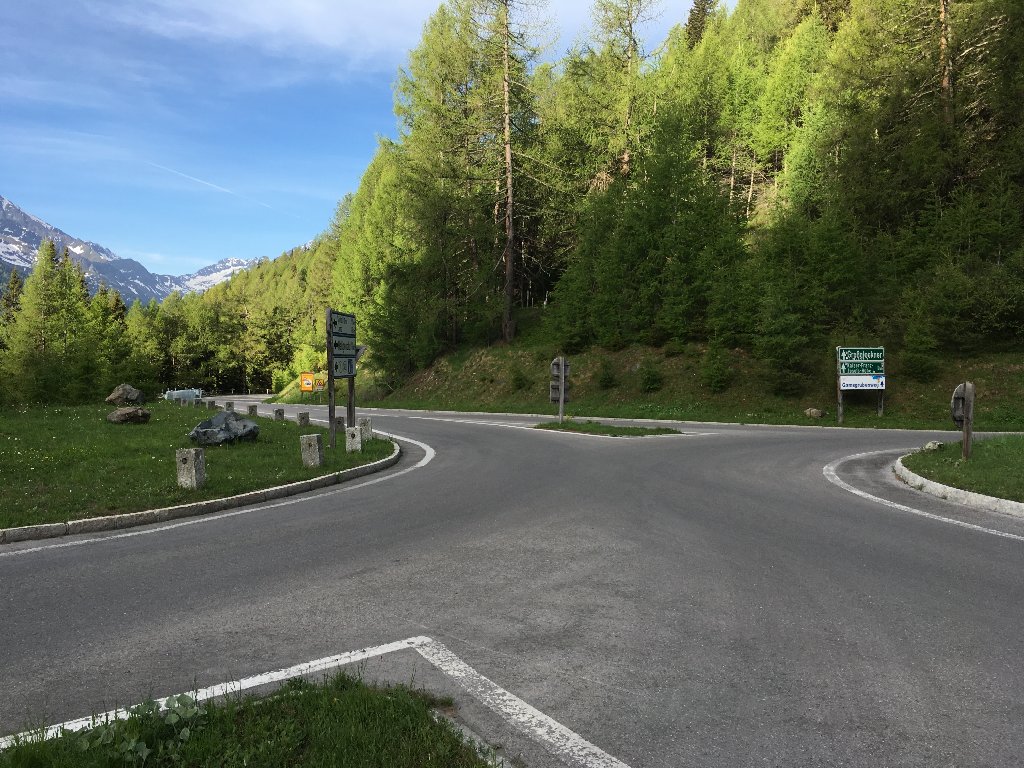 After some eight kilometers you reach a traffic circle. Today's way left leads to Franz-Josef-Höhe and to the right is the way to Hochtor.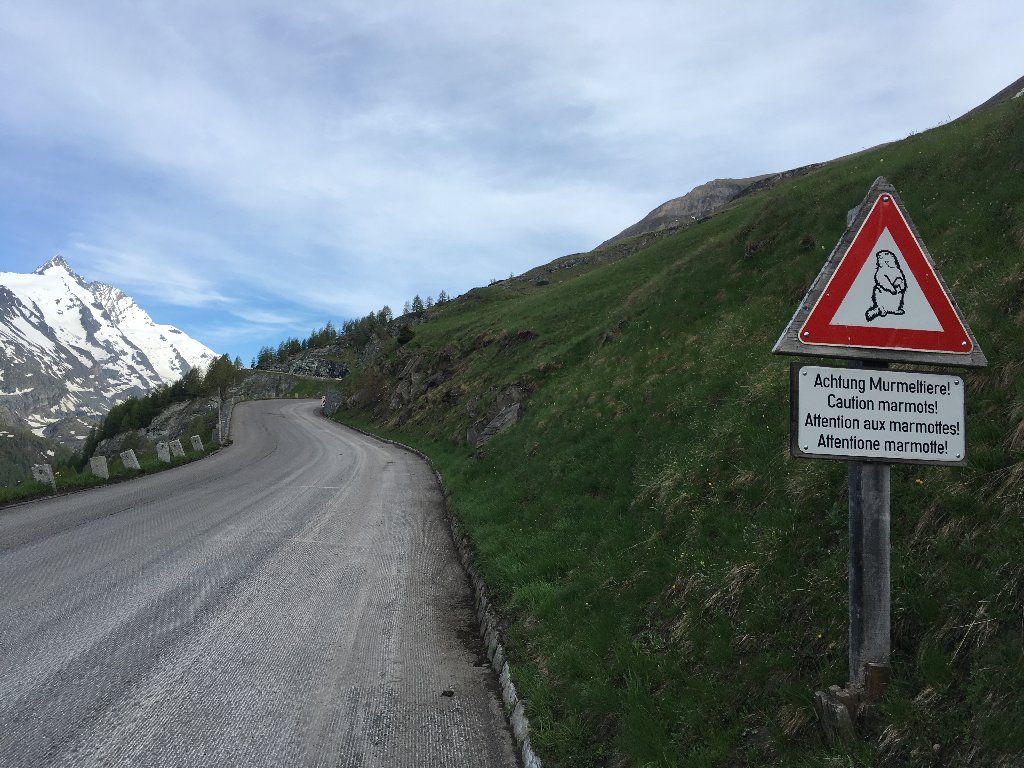 Some asphalt works right after winter closure, but cyclable.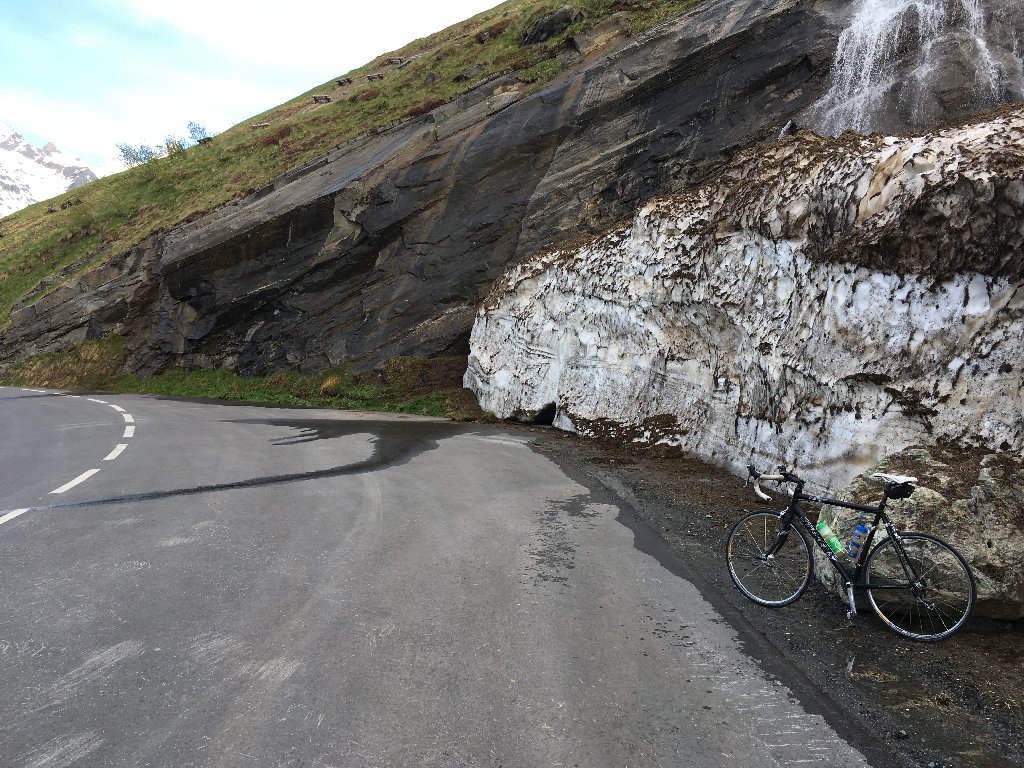 Some walls of snow alongside the way...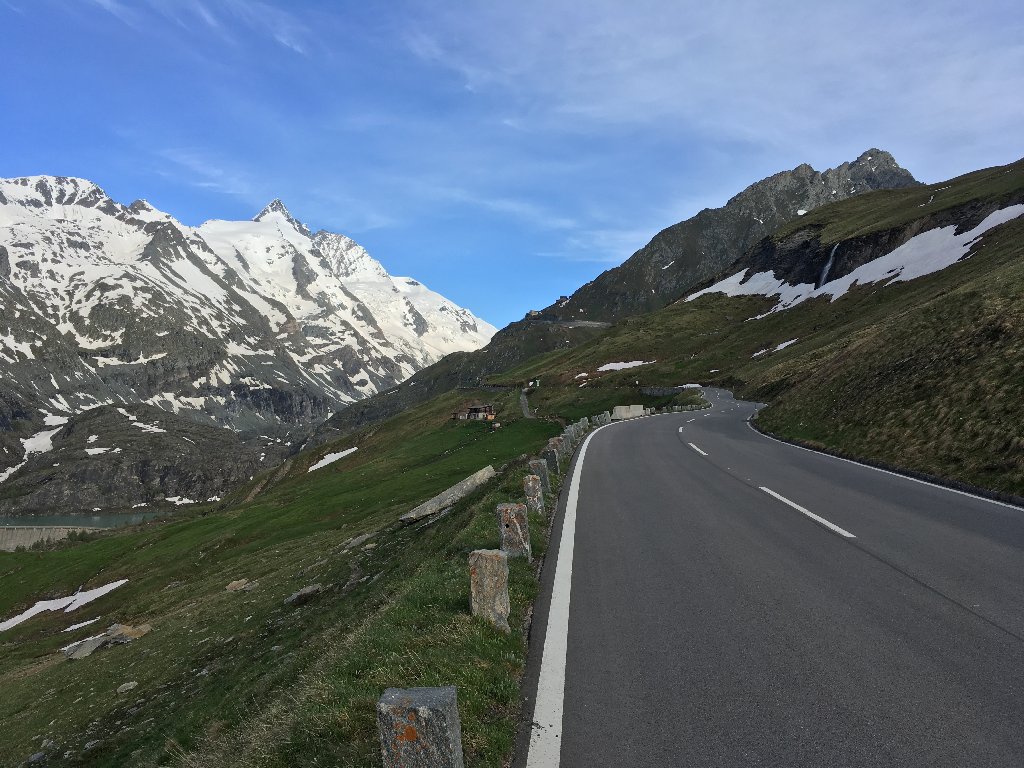 ...and no cars on the road in the very early morning.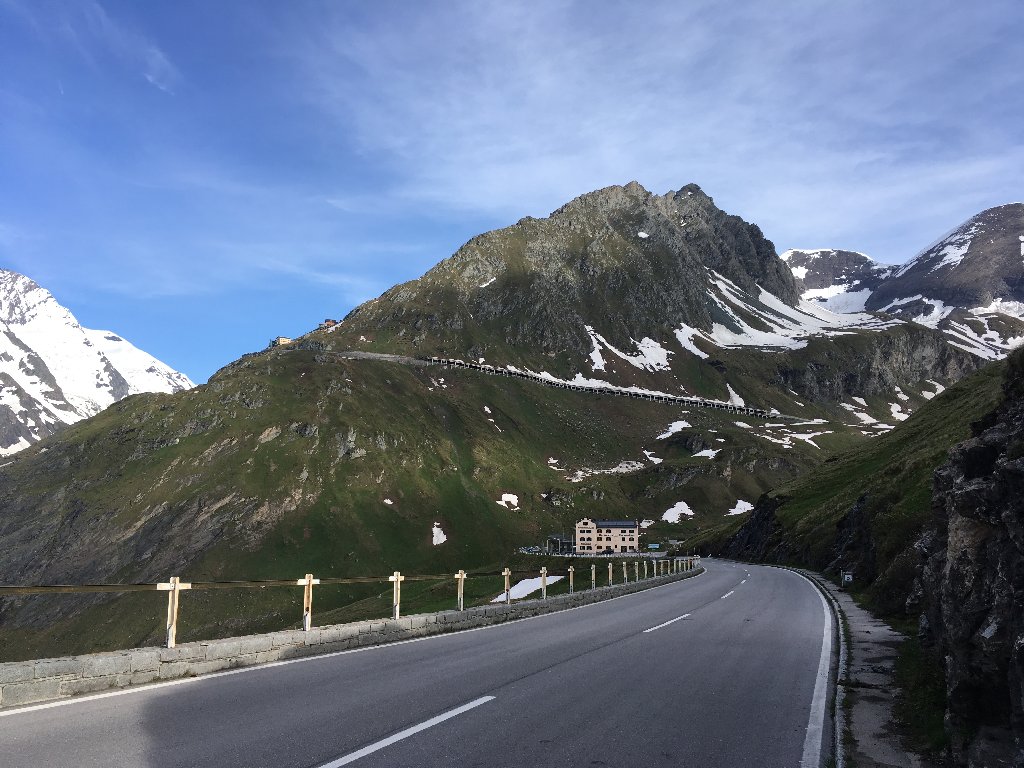 Short way down to Glocknerhaus and after that right into the avalanche half-tunnel leading directly to Franz-Josef-Höhe (visible in the very top left).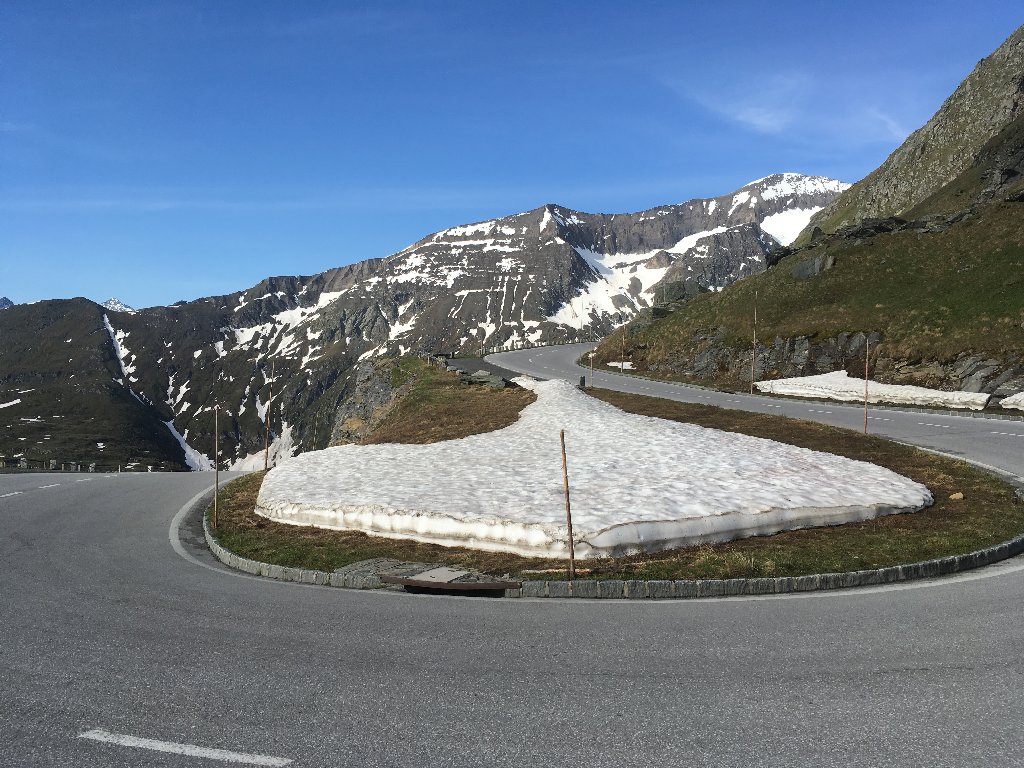 Last switchback just ahead tunnel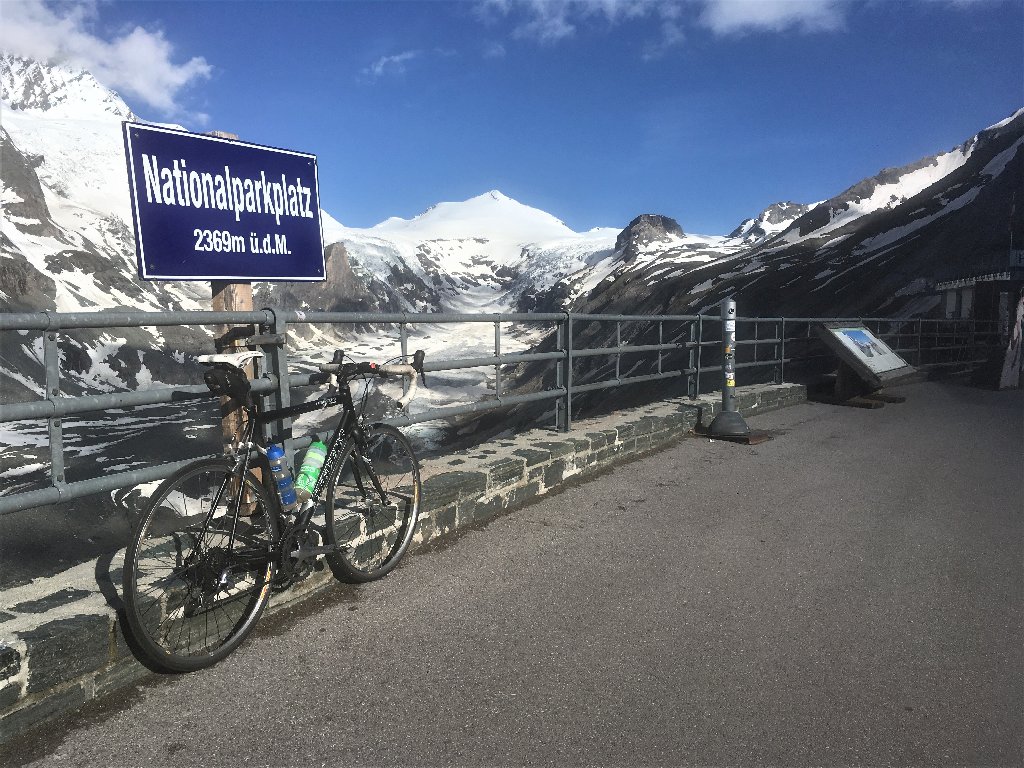 Adequate parking spot for my bicycle (same faithful bike in use eleven years before at Edelweißspitze)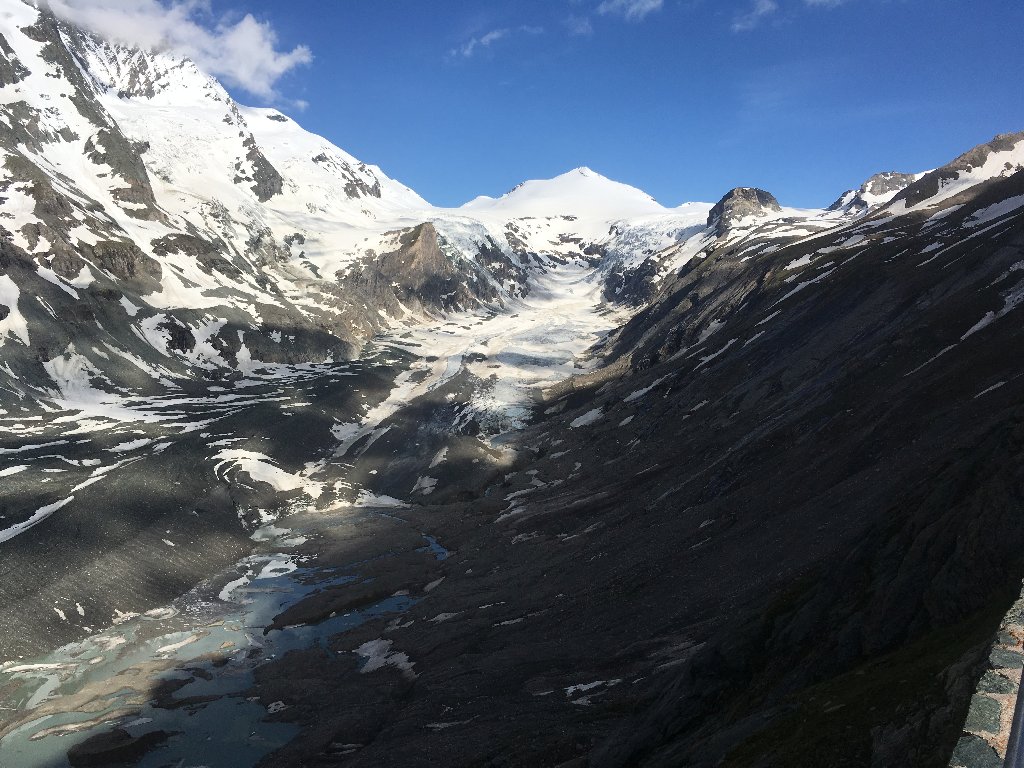 View to Pasterze Glacier being the largest in the Eastern Alps