The ascent from Zermatt up to the Hohtälli is probably the second highest climb in the Alps after Theodulpass (3,332m), which is in good view. In contrast to adjacent Gornergrat (3,089m) and Rothorn (3,103m), however, the Hohtälli is not served by a cable car in summer, which means that the path up there is not cleared and therefore snowfields and lots of coarse rock and gravel must be expected even in mid-August. Furthermore the path is damn steep...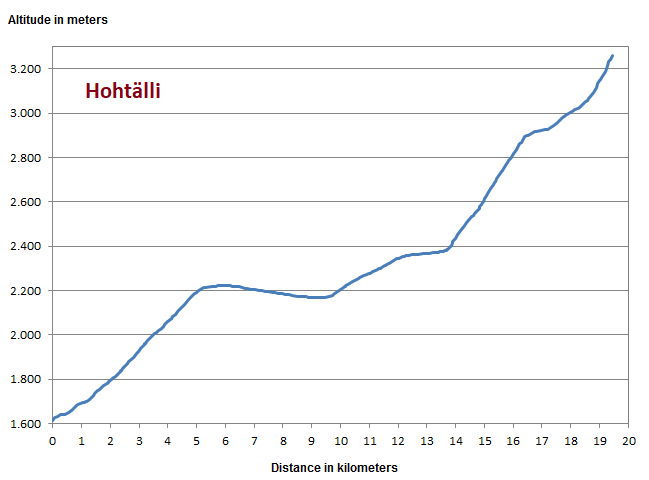 The first 17 kilometres are identical with the climb to Gornergrat. The trail diverts towards Hohtälli at an altitude of some 2,900m and awaits the cyclist with an extremely demanding final climb.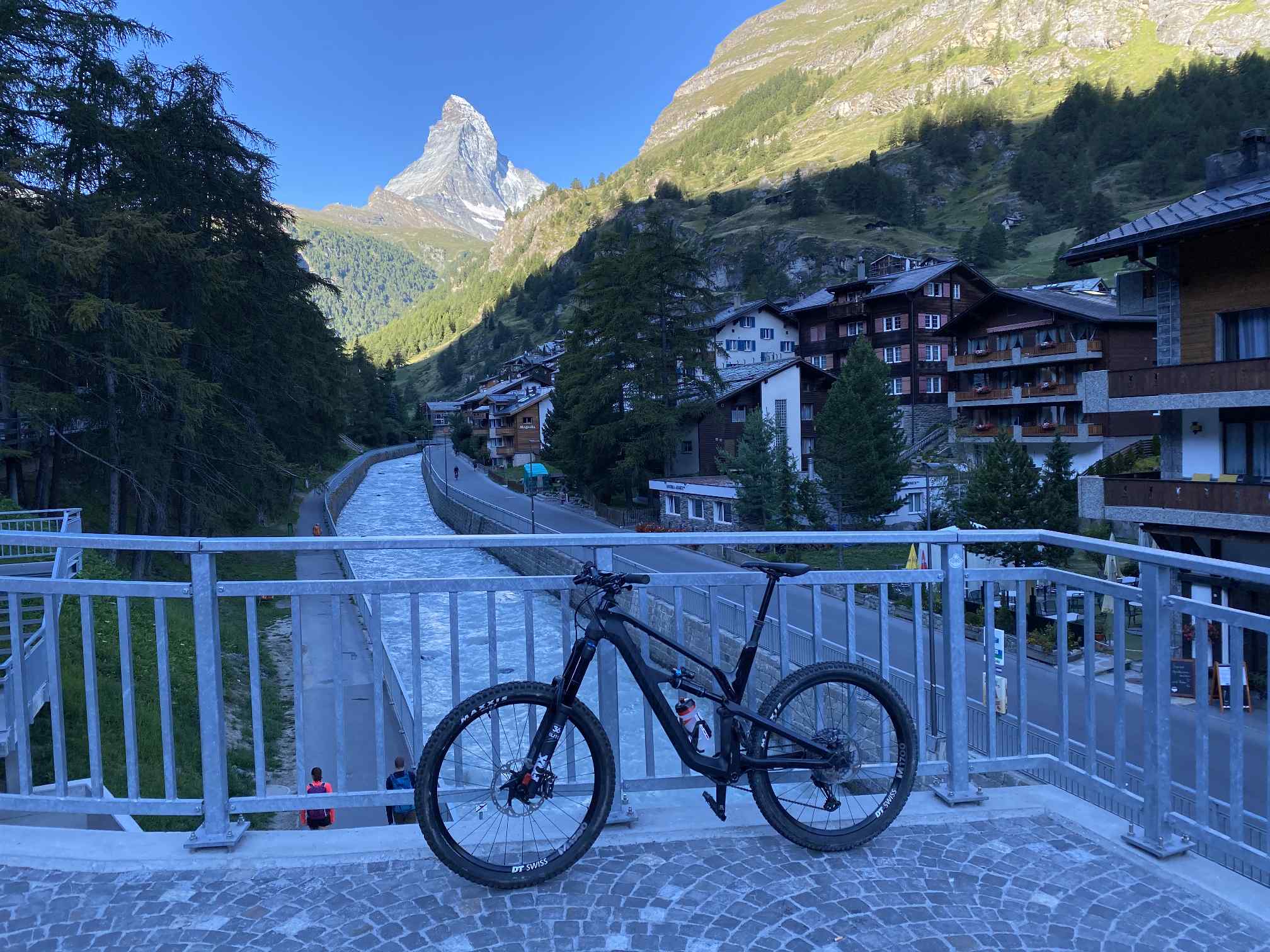 All routes to the 3,000m peaks around Zermatt start on the church bridge in the centre of Zermatt and offer an impressive panorama of the Matterhorn early in the morning.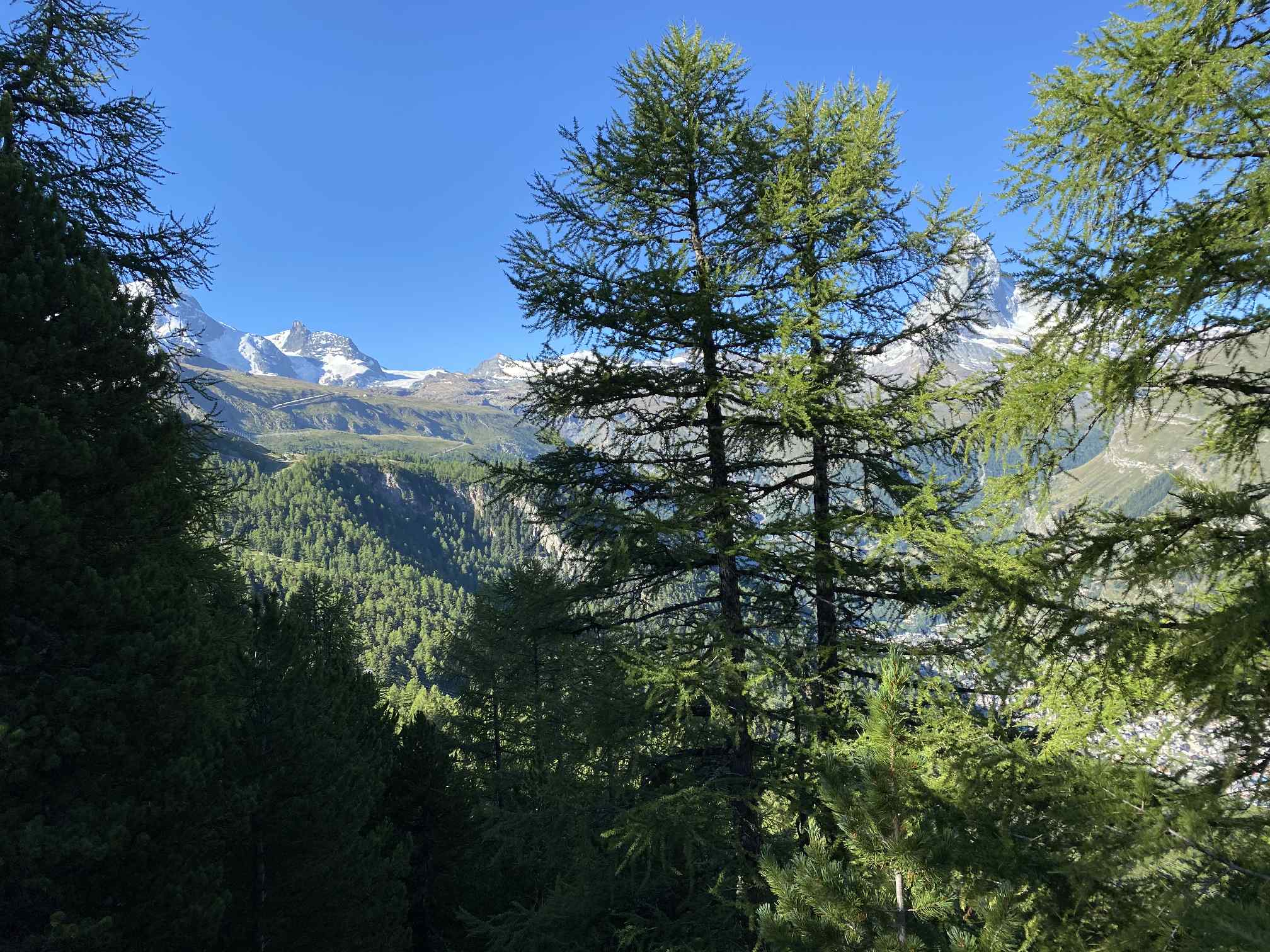 The path to Sunnegga station is not very exciting, but already overcomes almost 700 metres in altitude.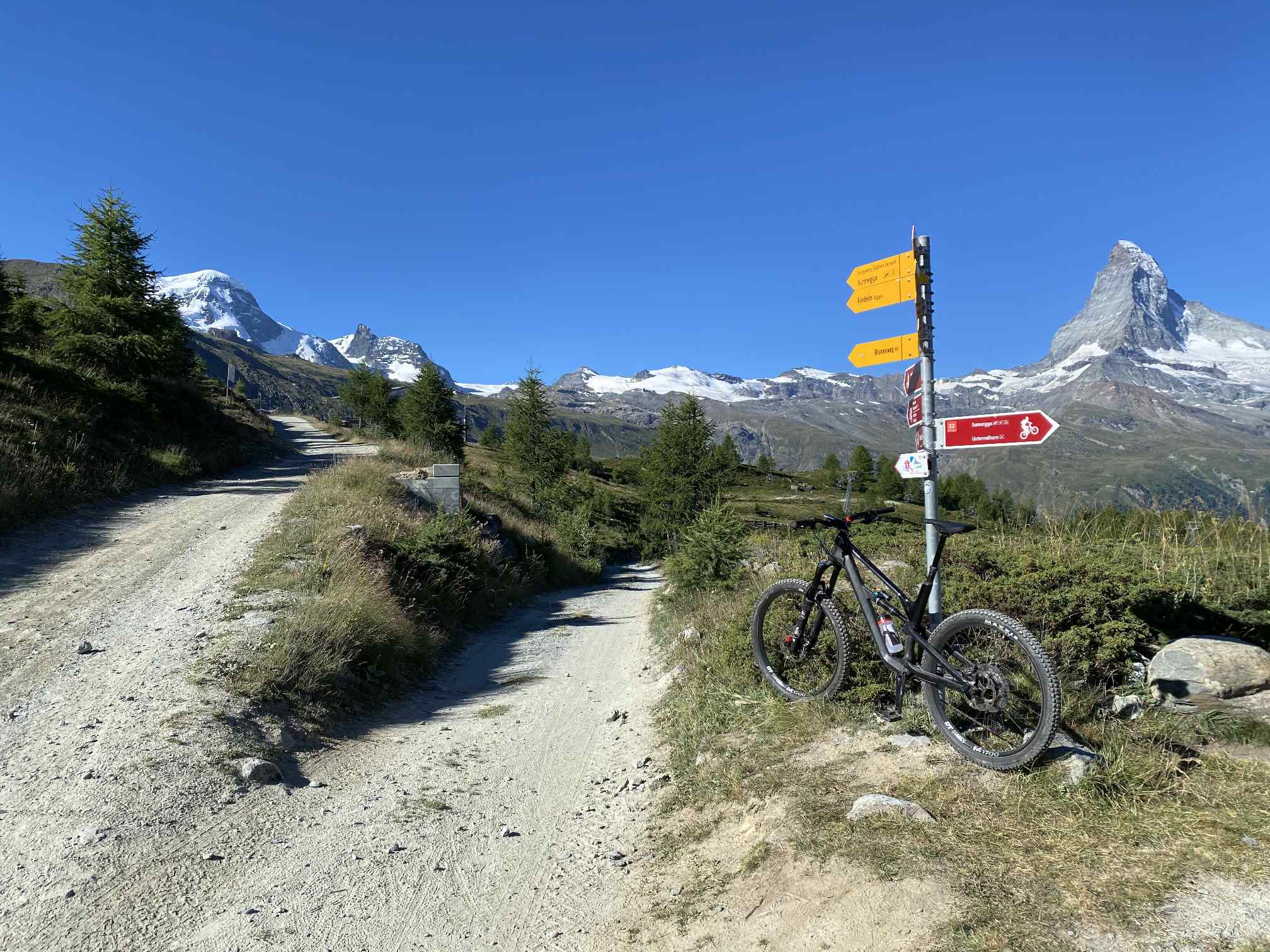 To the left is the Sunnegga station, but we proceed down to the right towards Moosji Lake.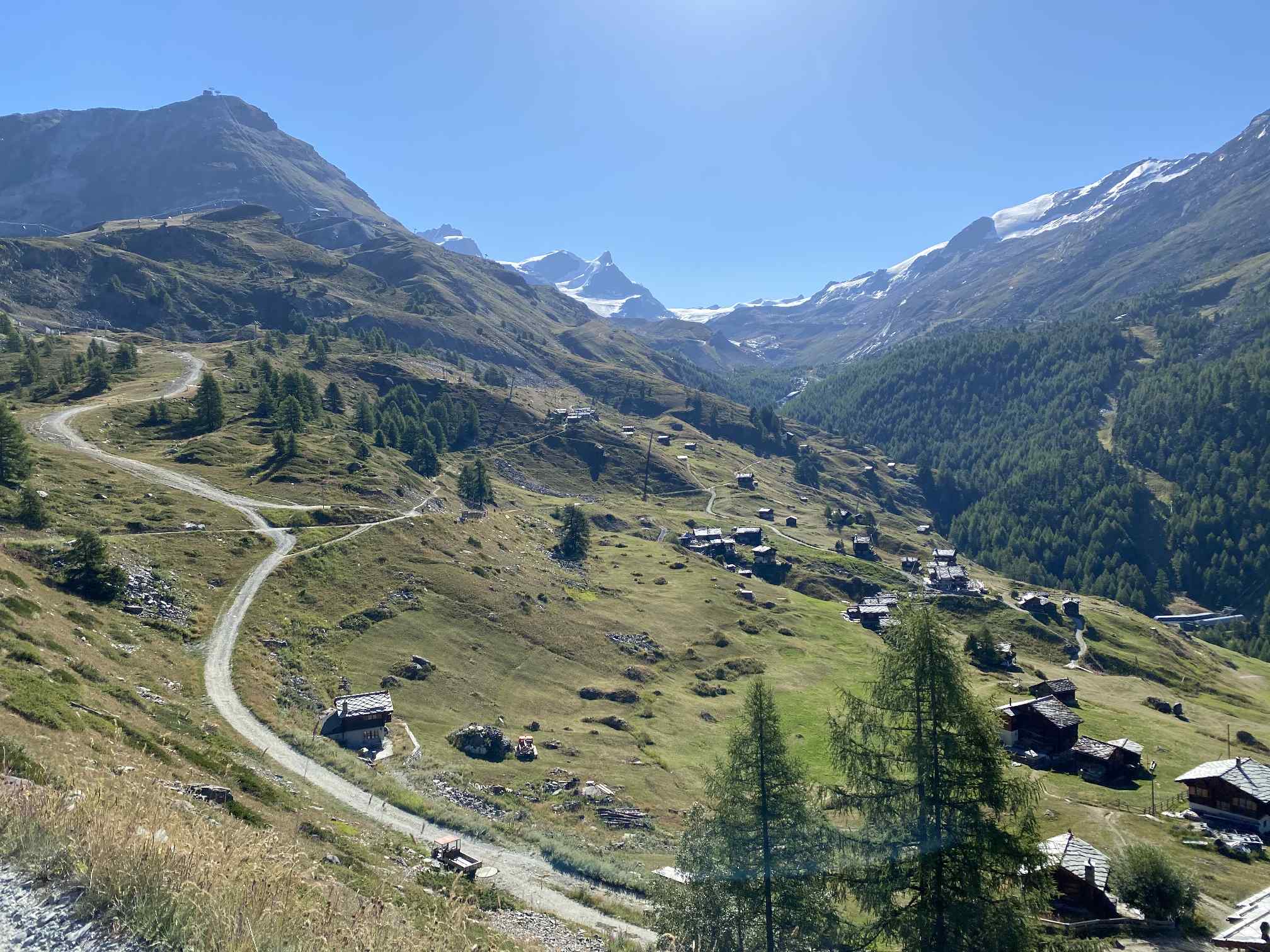 Swiss alpine idyll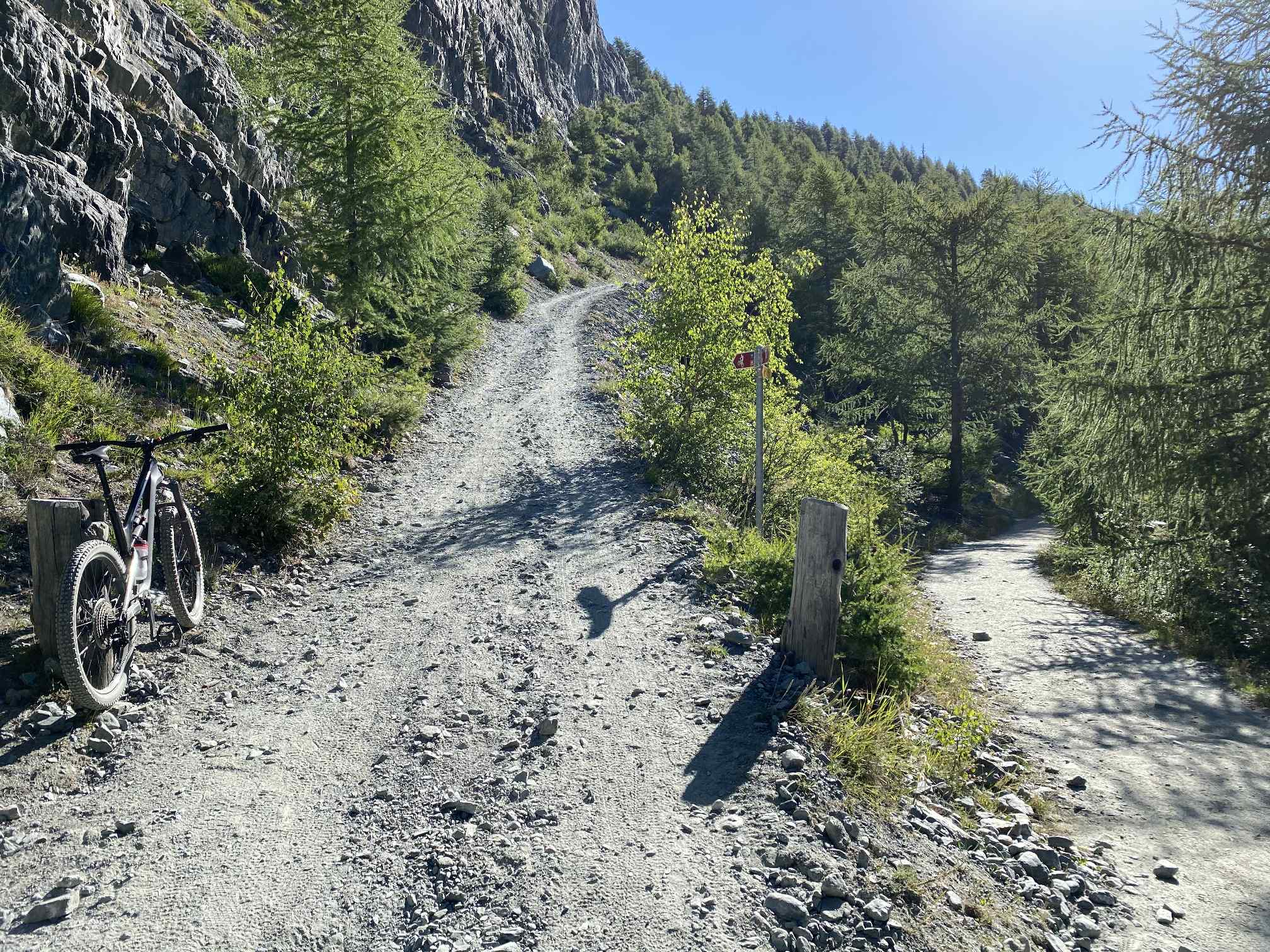 Turn to the left behind the lake.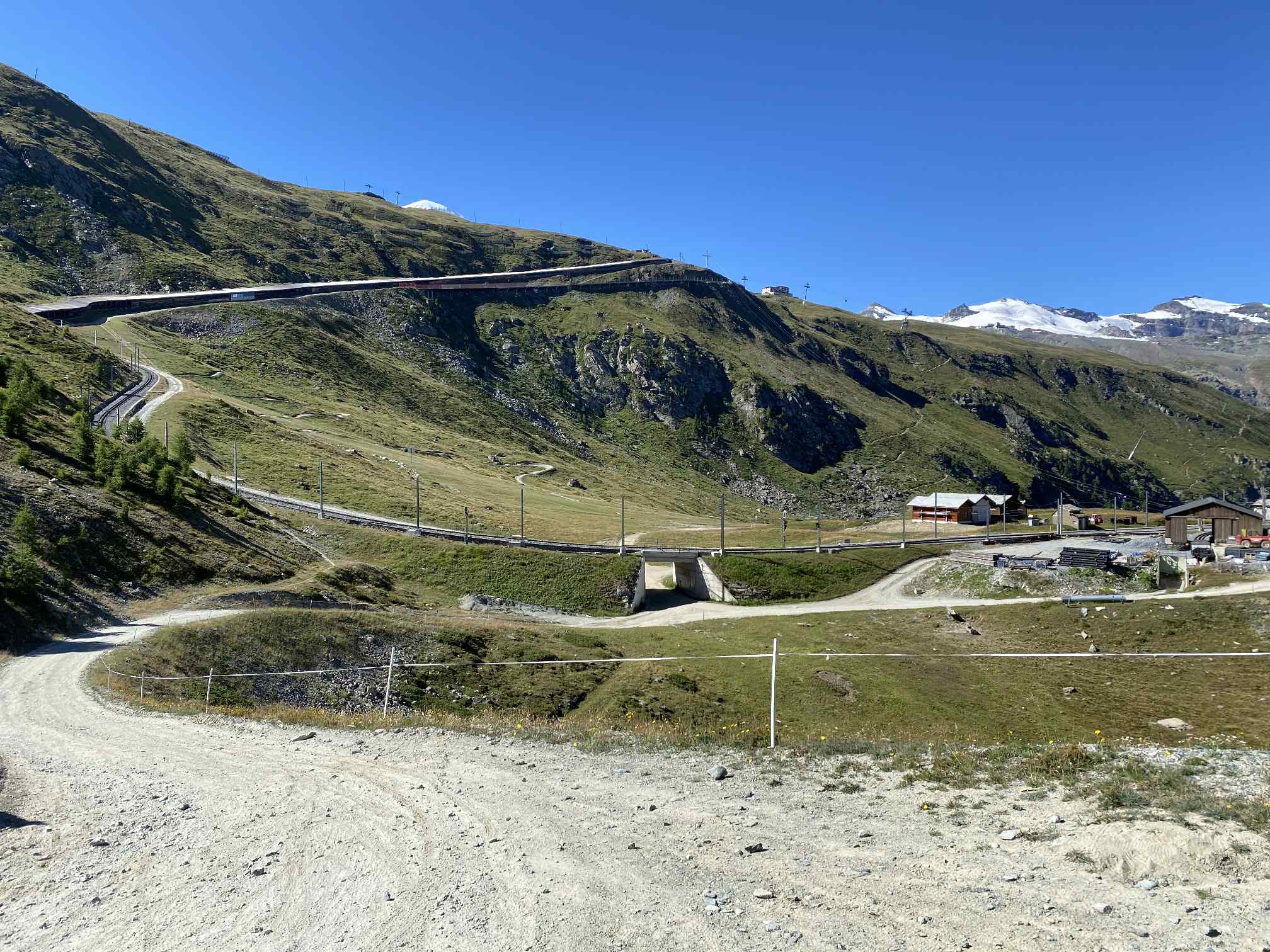 View to Riffelboden station of the Gornergratbahn, which takes the way through the gallery up to Riffelberg at almost 2,600m. Our way leads directly parallel to the gallery also to Riffelberg. Looks harmless, but is very steep in some parts.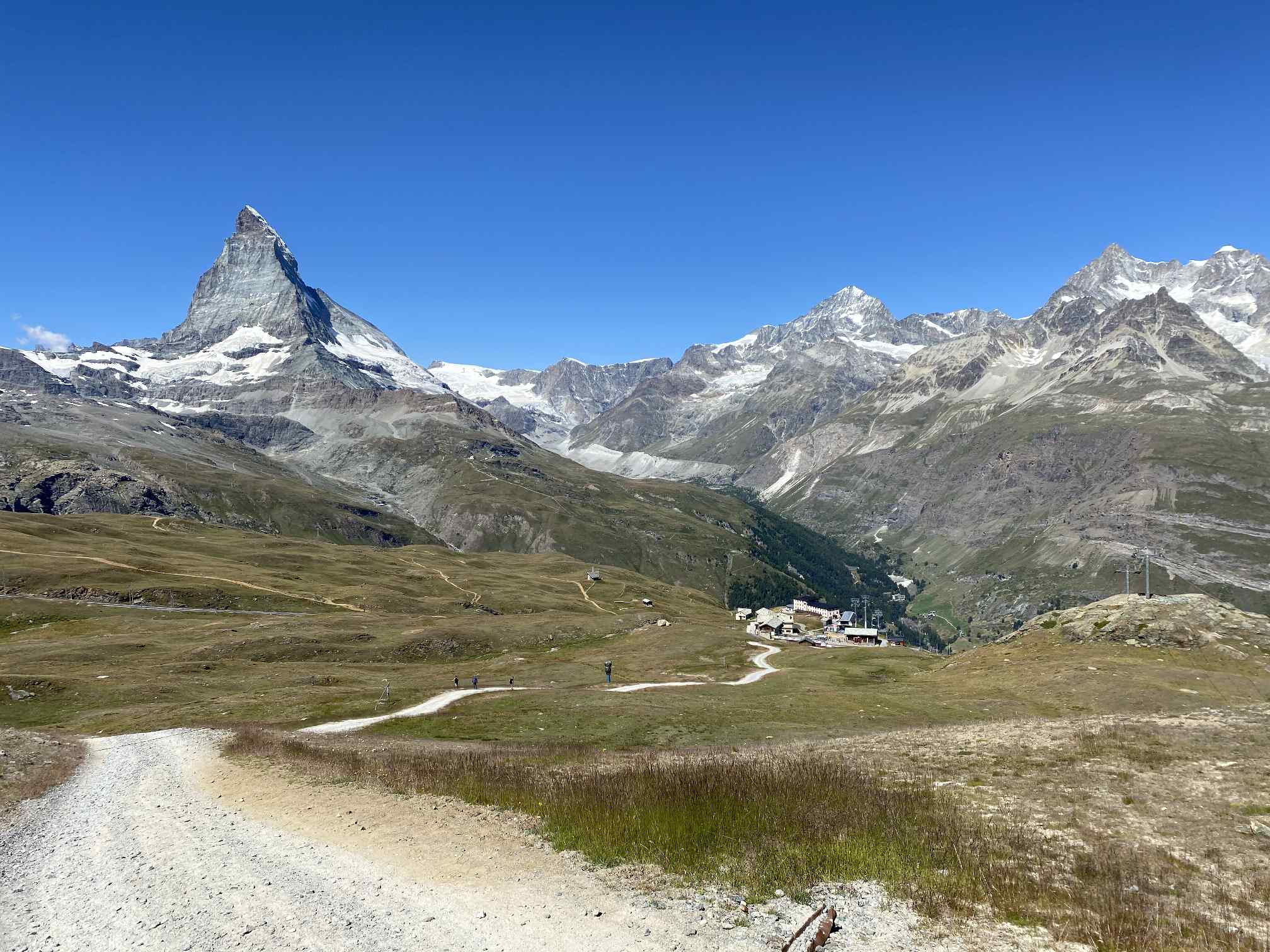 Right behind Riffelberg it gets very hard. Here the view back. Even with 28/51 long pushing passages follow...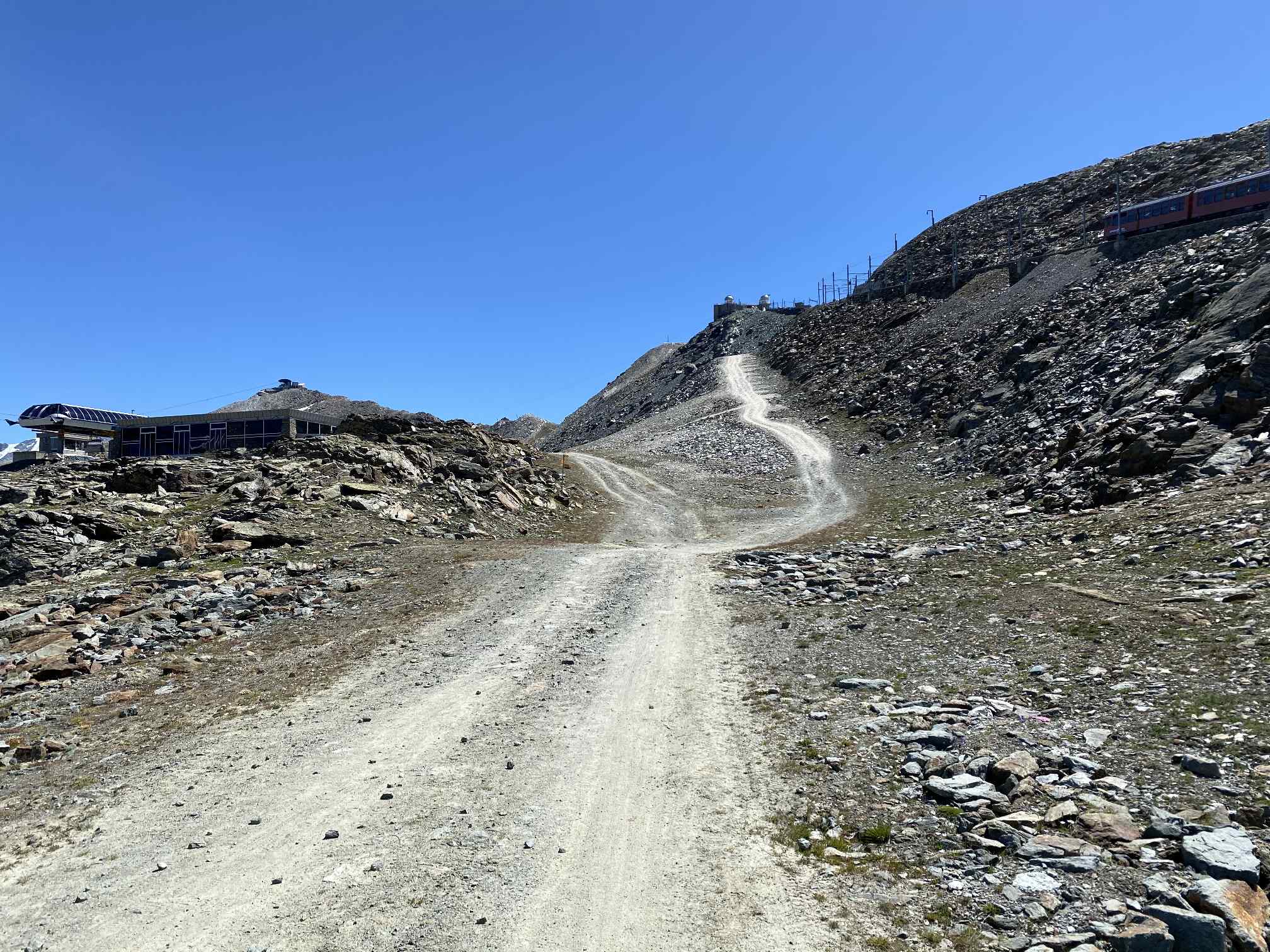 On the right, the path leads up to Gornergrat. To the left the further course leads towards Hohtälli station (visible at the very back on the summit). Six weeks ago there was 1.5m of snow on the wayside (see Gornergrat climb).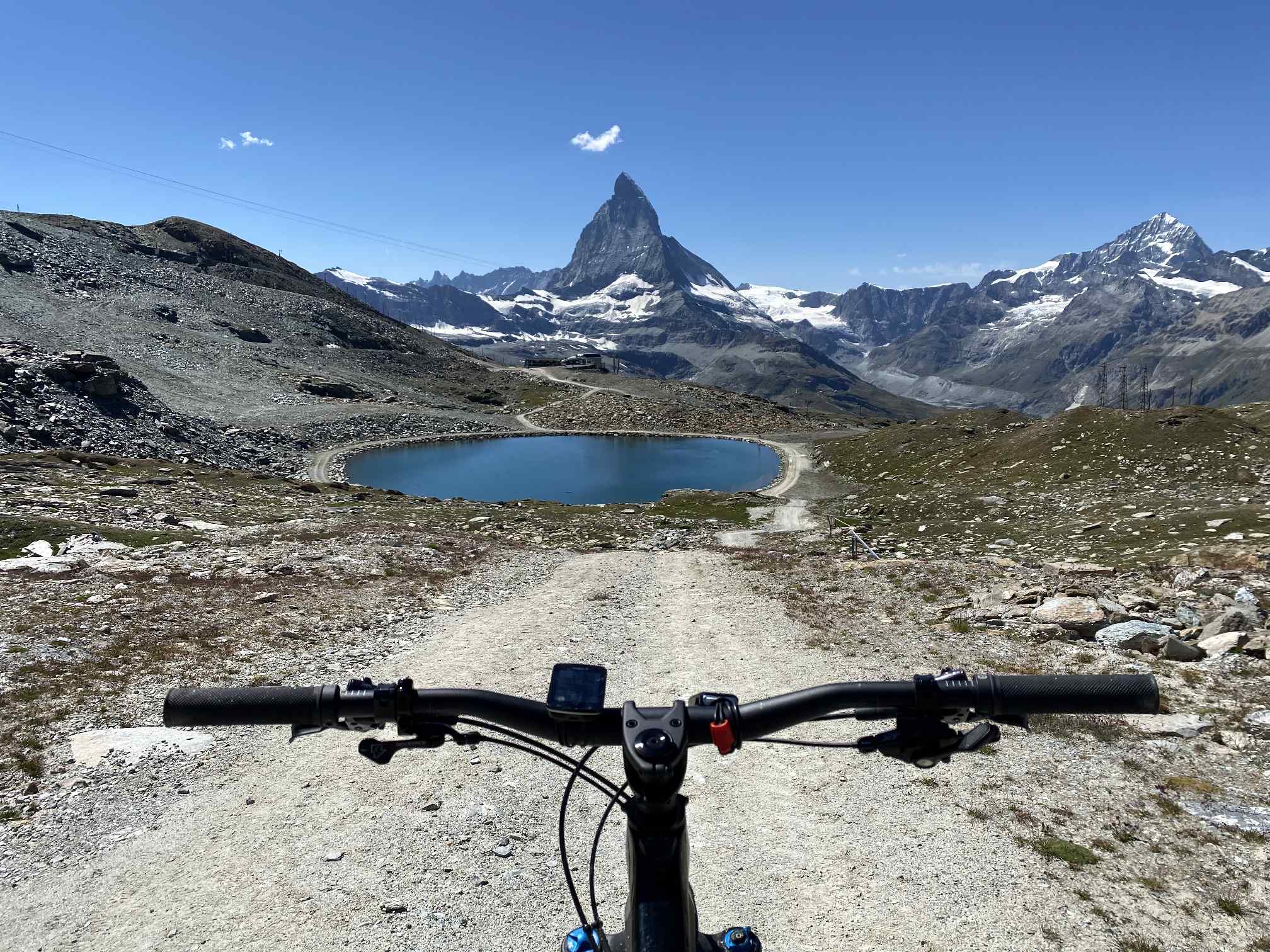 View back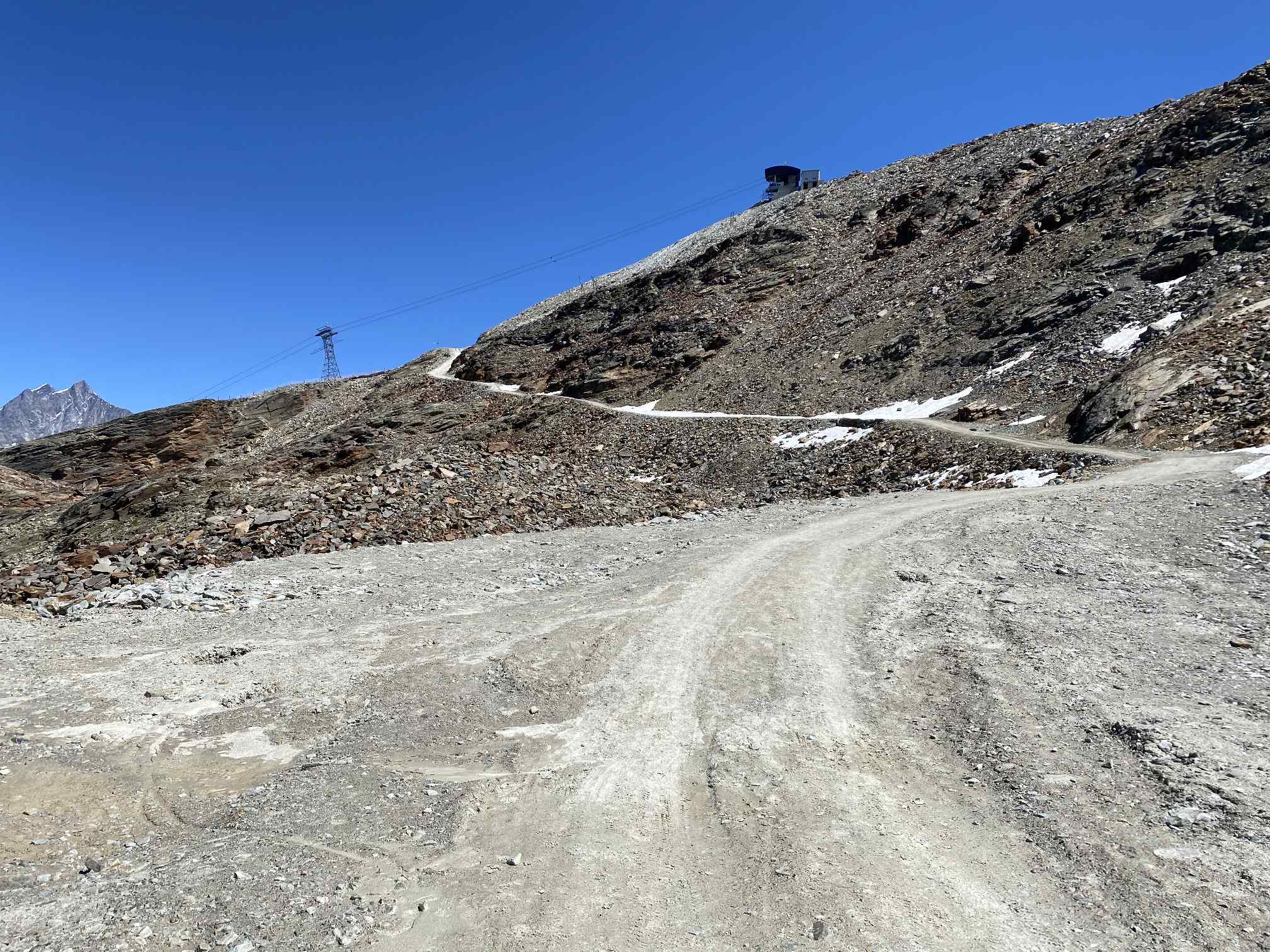 The path is long...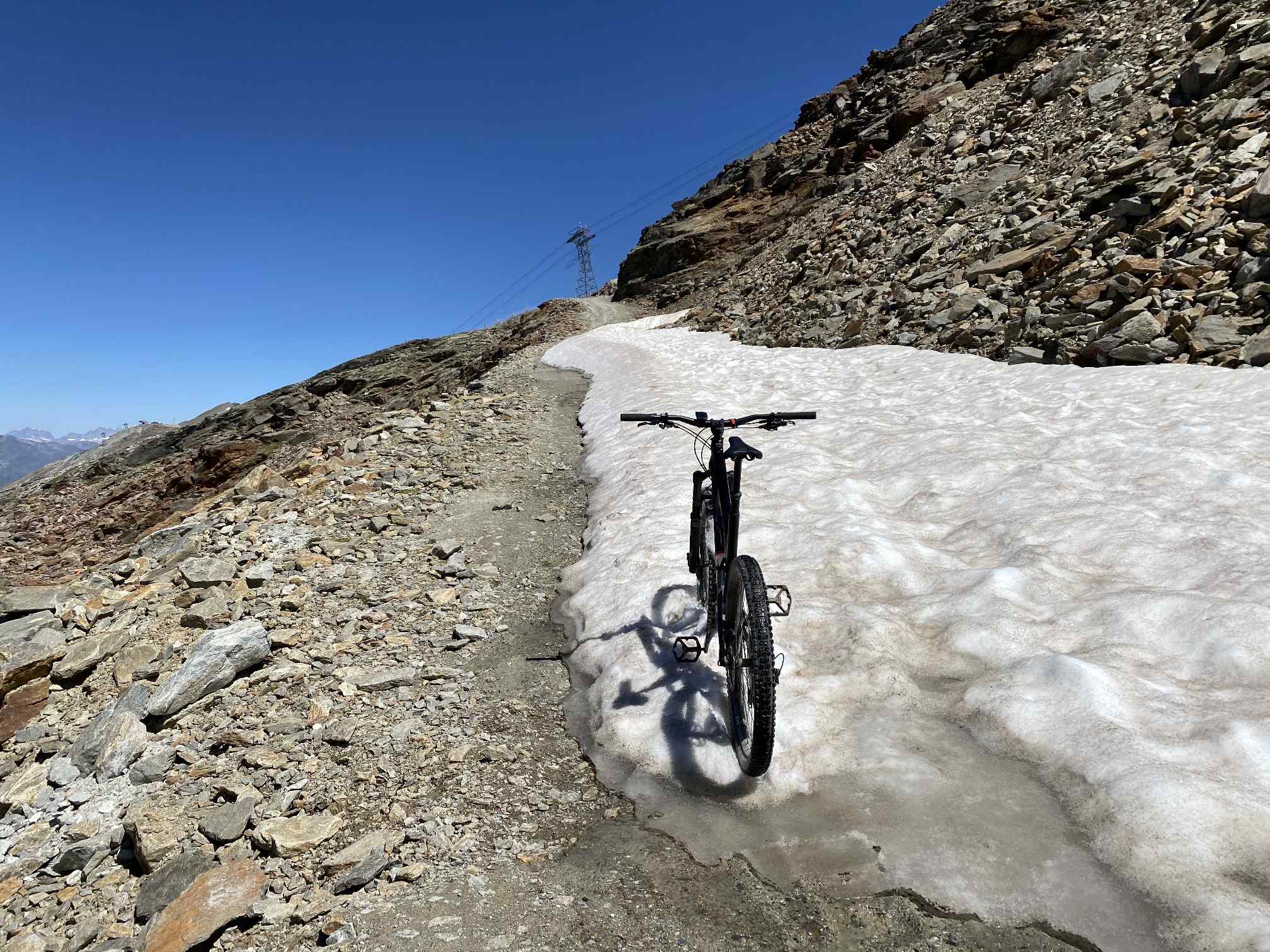 ...and still offers some very wintry passages. But you can easily pass on the left side.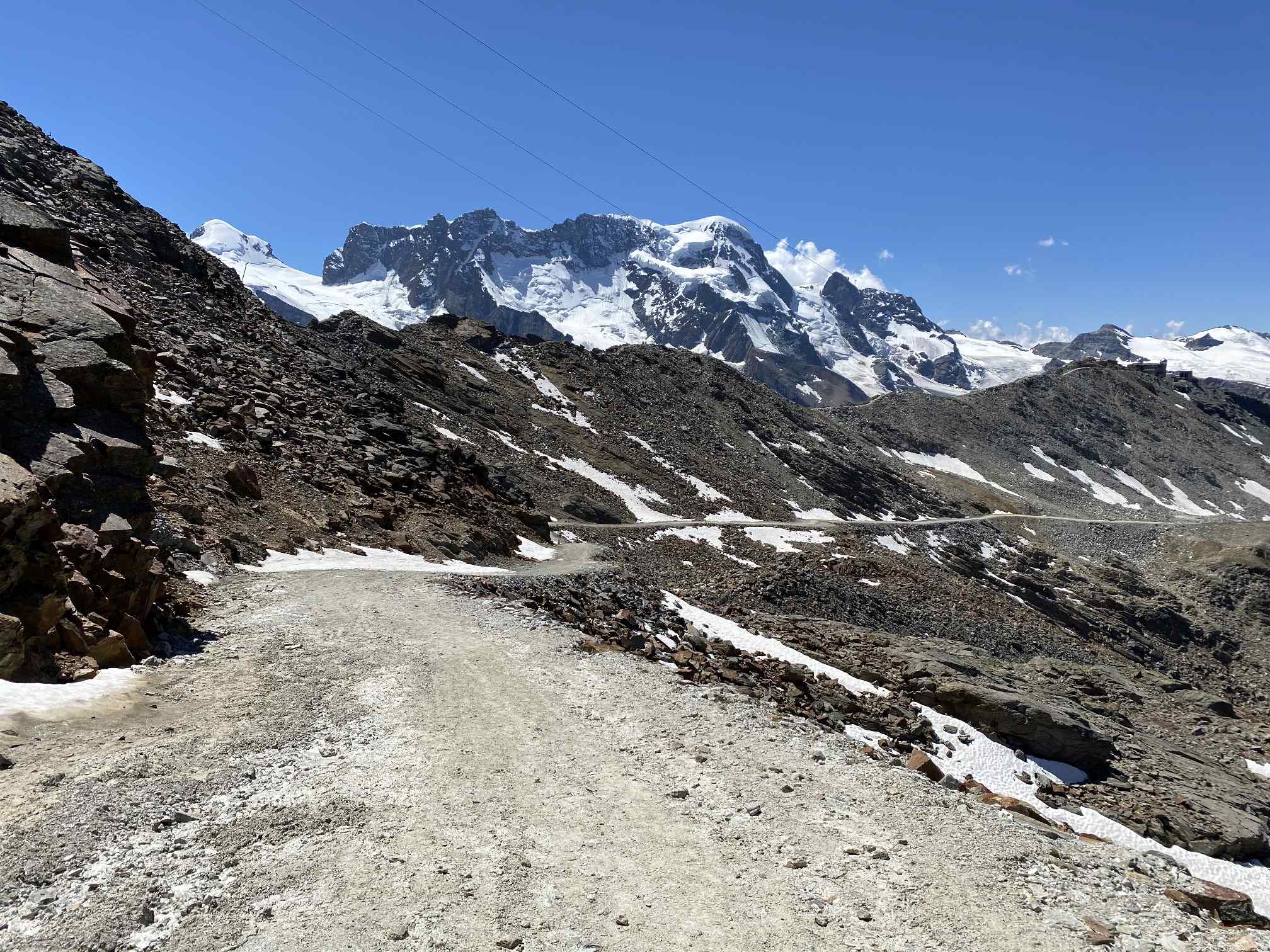 Another view back to the slippery path softened by meltwater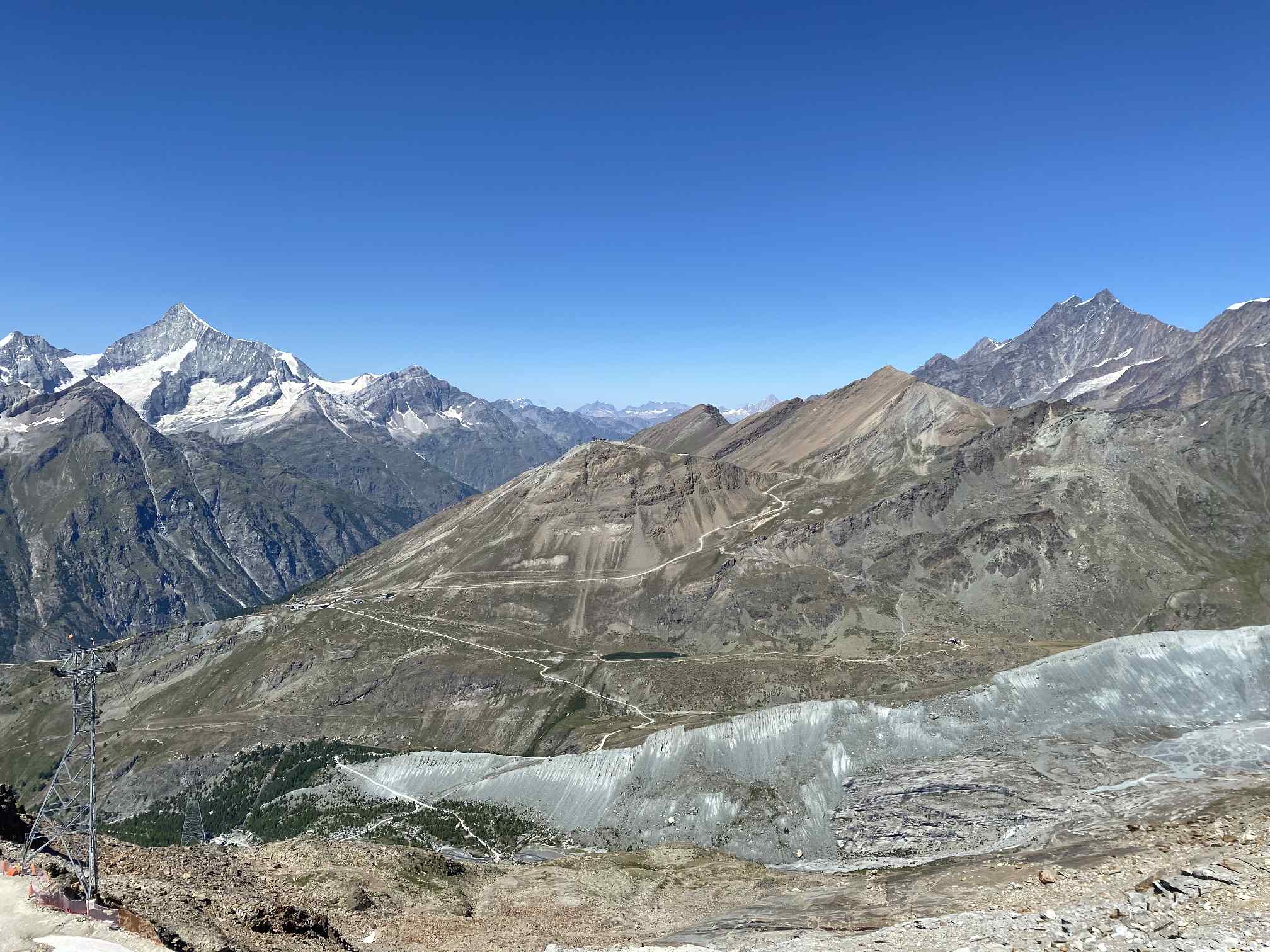 To the north is the Rothorn (3,103m), whose steep final ramp is clearly visible.
The last bend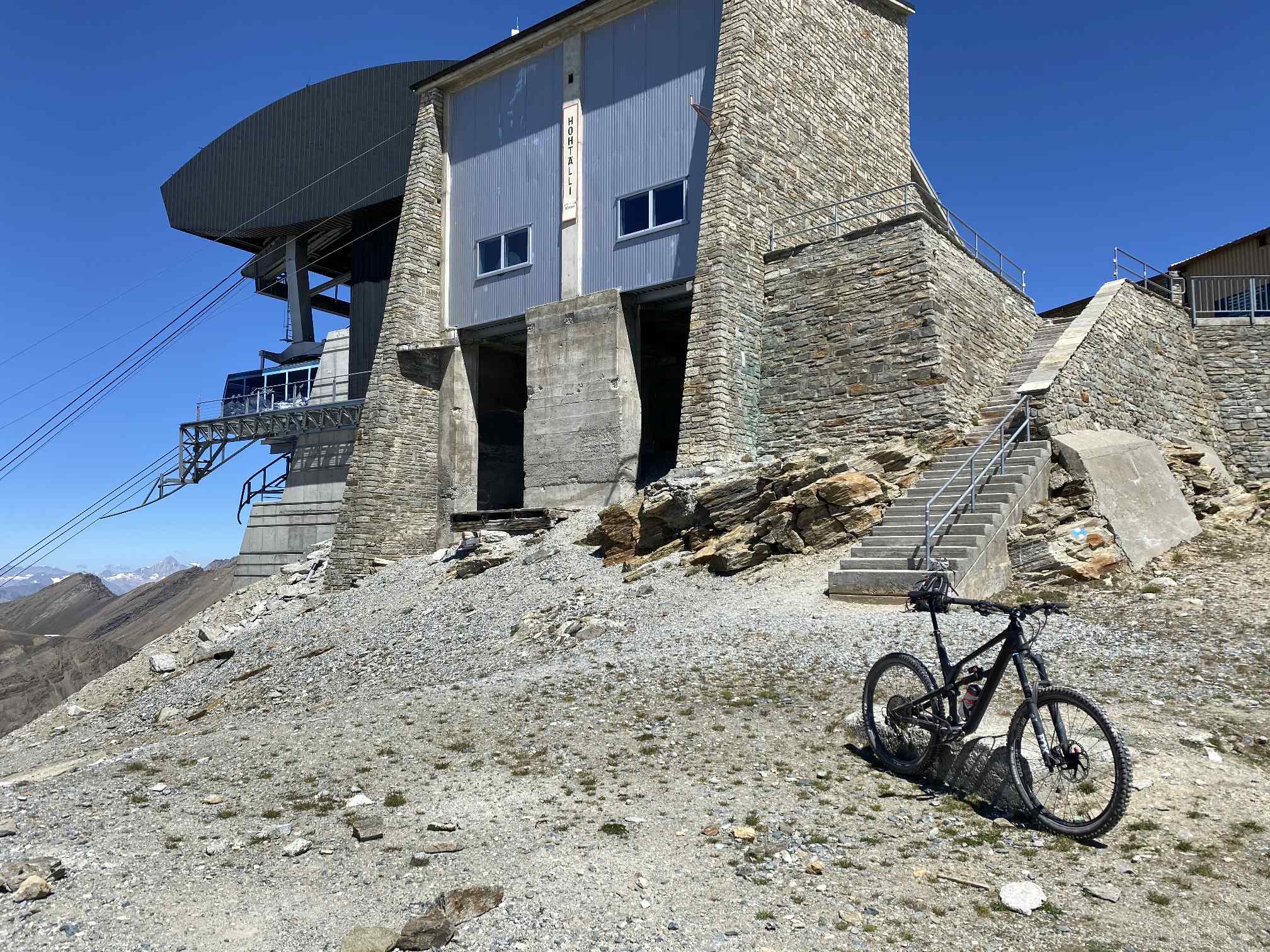 And then you stand at the top station of the Hohtälli cable car, which is only operated in winter.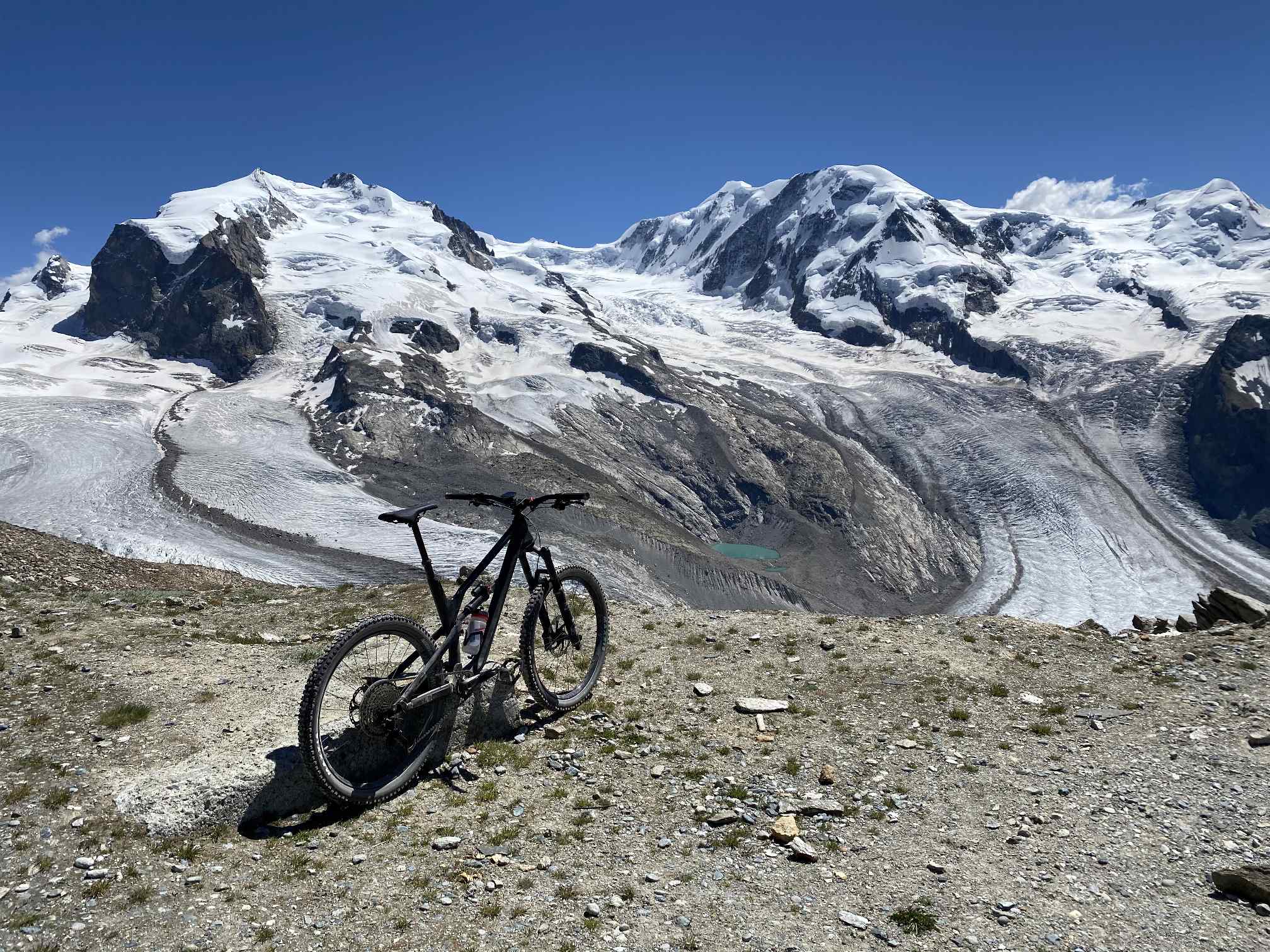 Breathtaking panorama with the Dufourspitze (4,634m) - second highest mountain in the Alps and the Gorner Glacier and Grenzgletscher below.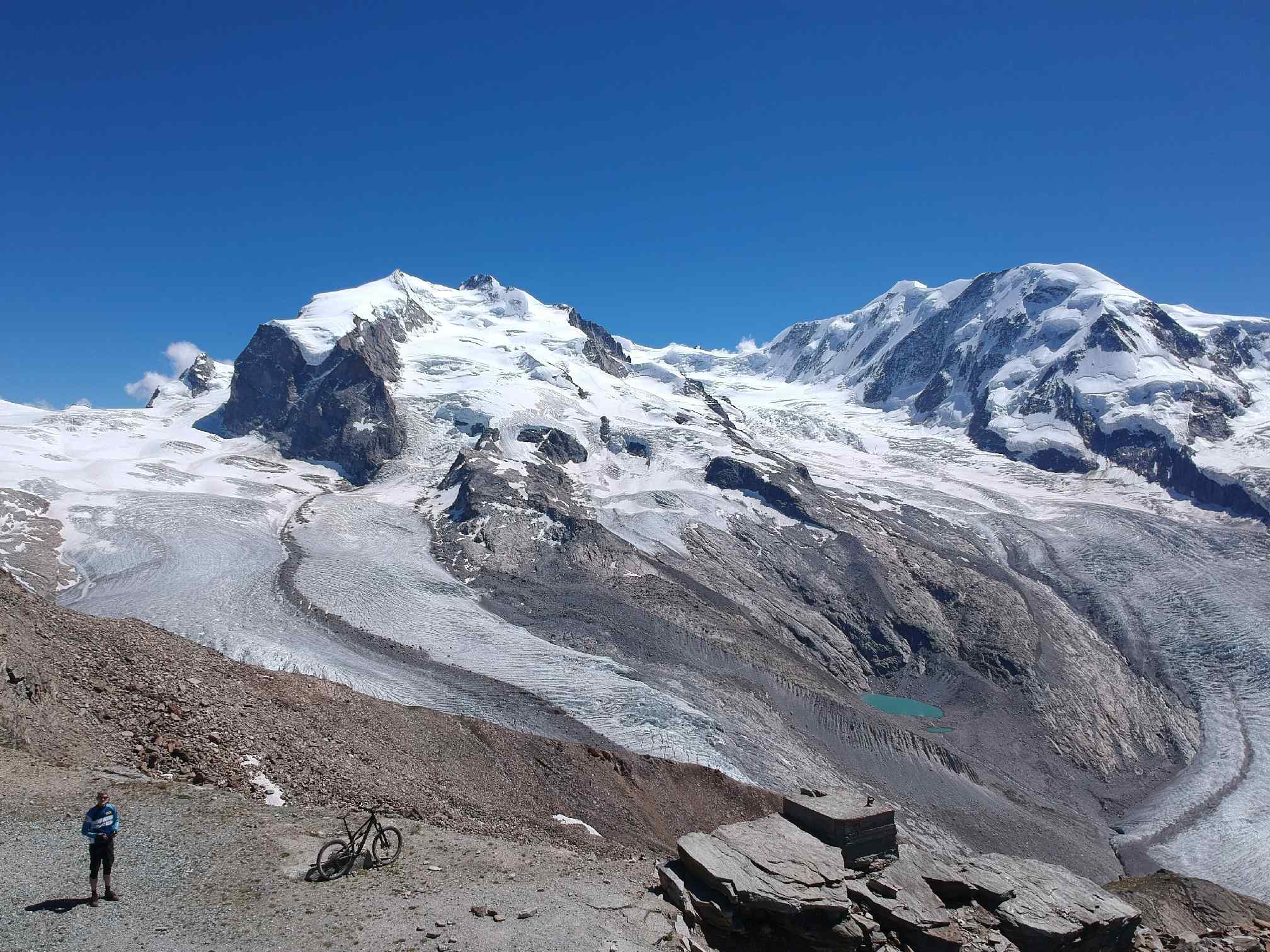 You are quite small and lonely up here...