Vršič 1,611m
Slovenia's highest pass road is situated south of Kranjska Gora and leads to a maximum altitude of 1.611m at Vršič pass. The road provides for several cobblestoned switchbacks and make the ride a demanding climb. You can even get higher in Slovenia by road bike at asphalted dead-end road to Mangart Saddle (2,055m).
Departure: Kranjska Gora 805m
Altitude difference: 810m
Distance: 12km
October 2018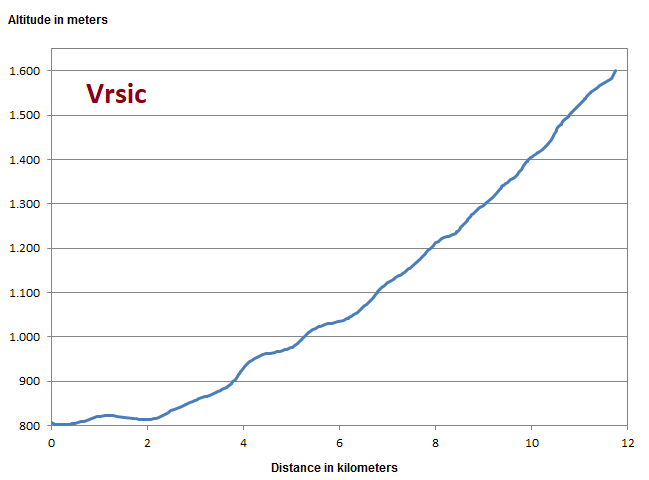 The pleasant climb has some 800m of altitude gain on 12 kilometers distance.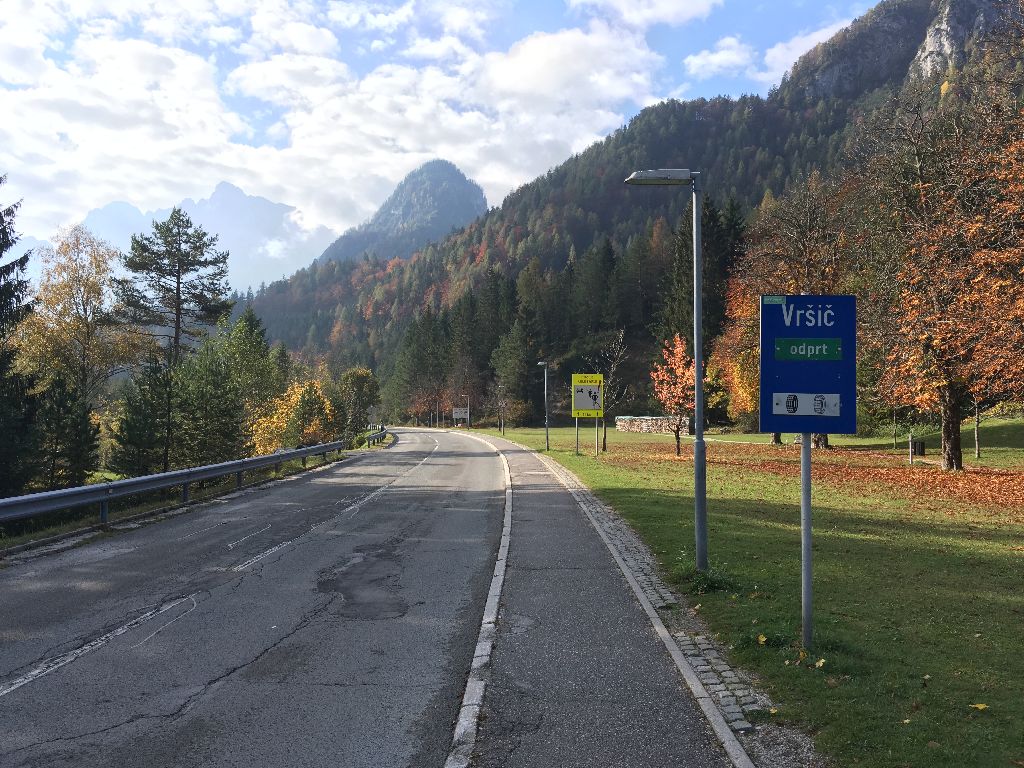 Today's start in Kranjska Gora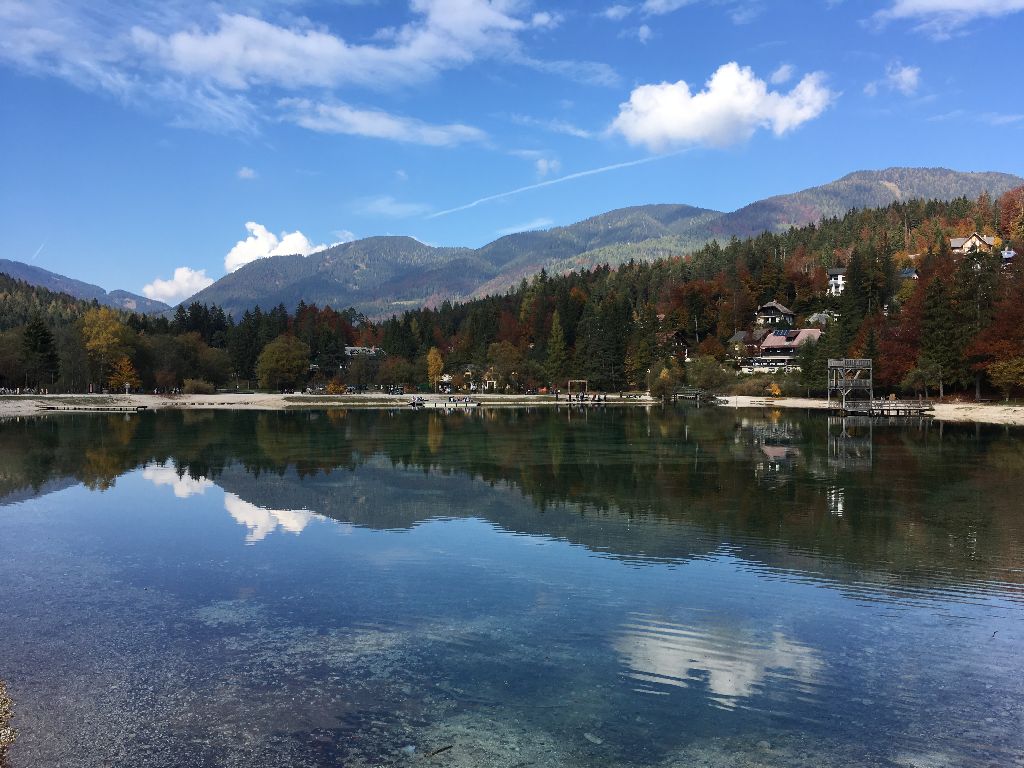 The Jasna Lake alongside the road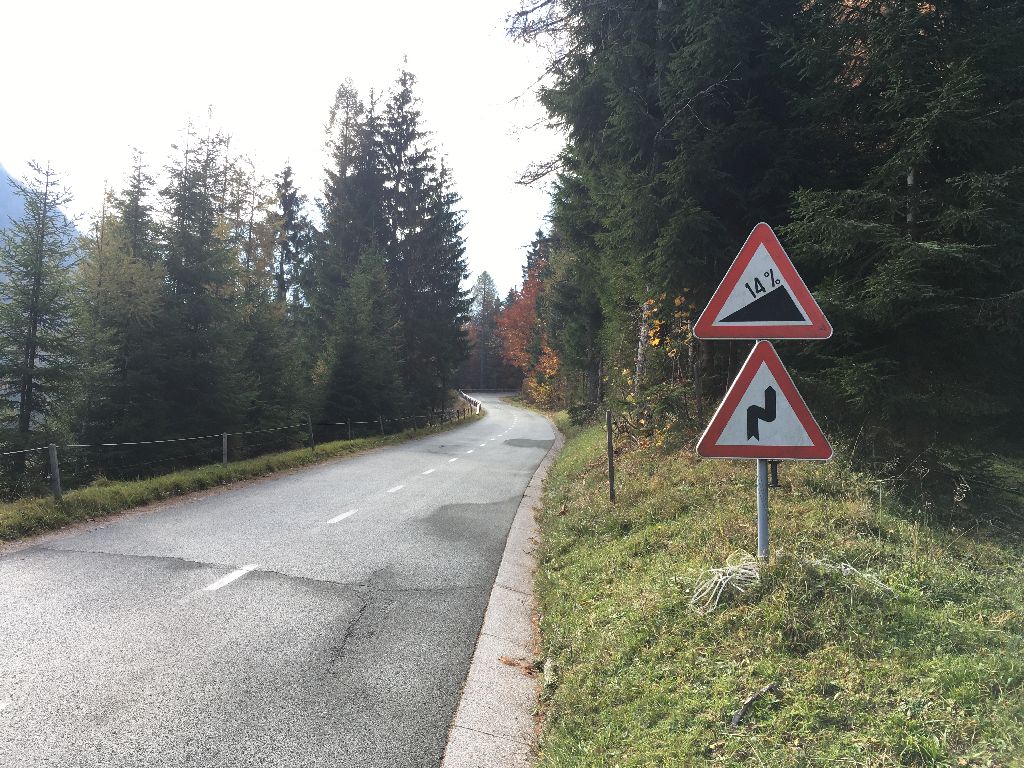 Some steep parts await the cyclist.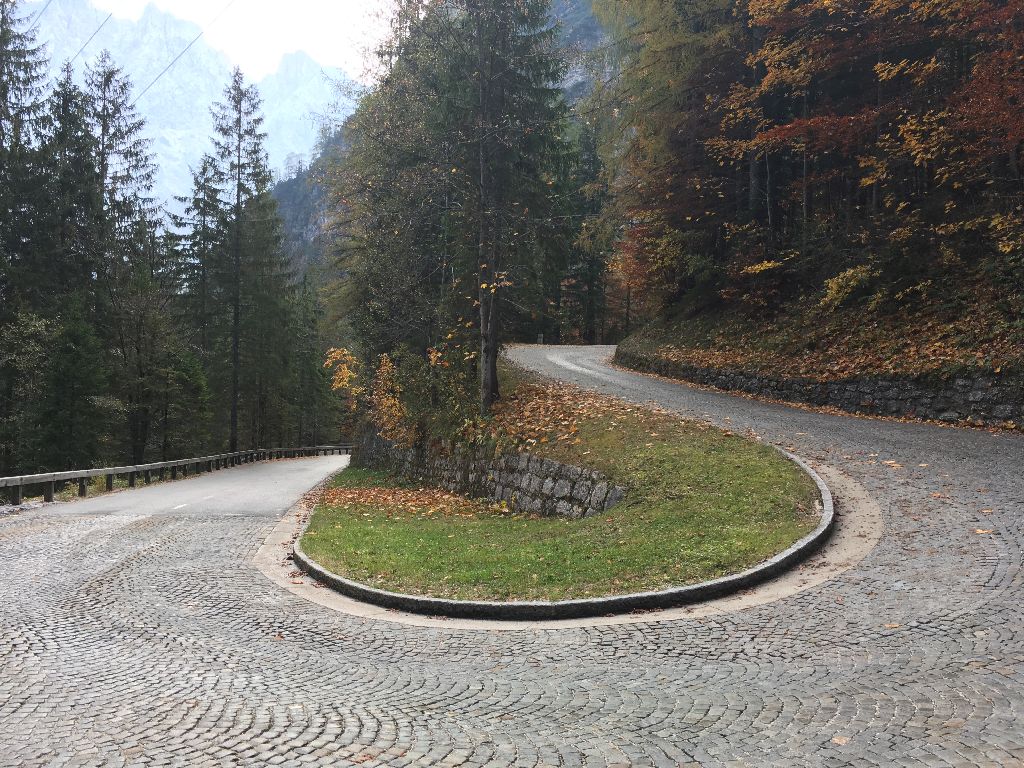 Curves have moderate grade but are cobblestoned. As the stones are quite small you can easily ride them on a regular road bike.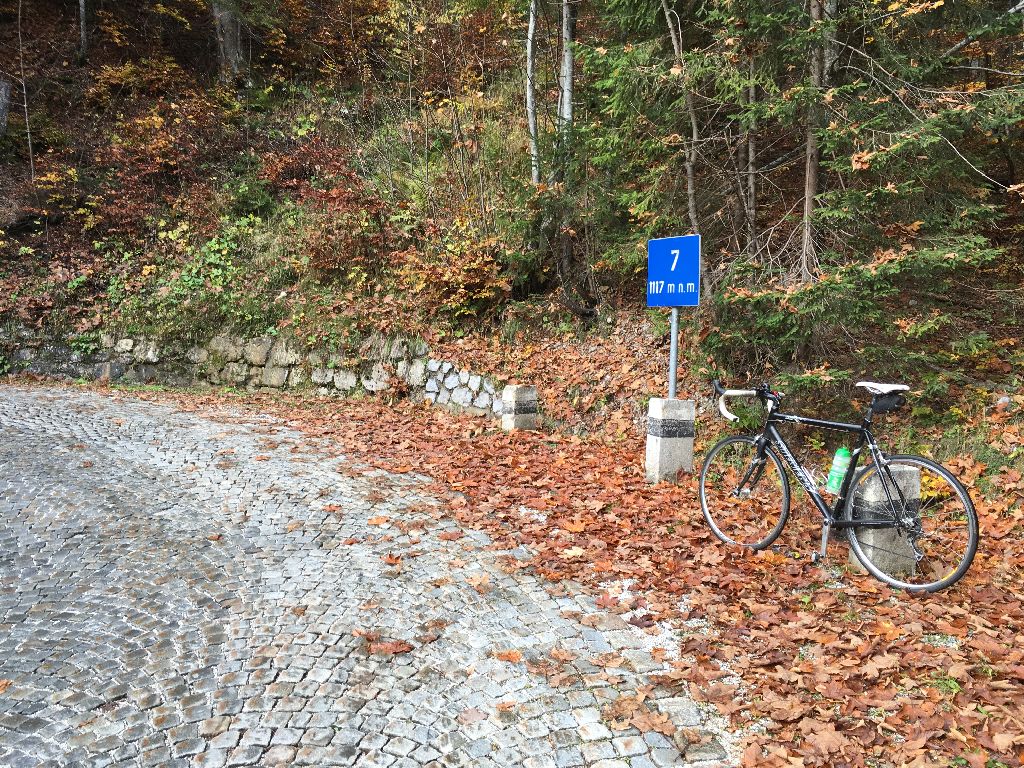 Current altitude and already climbed number of switchbacks signposted in every turn
However, slippery and wet autumn conditions (in particular when descending)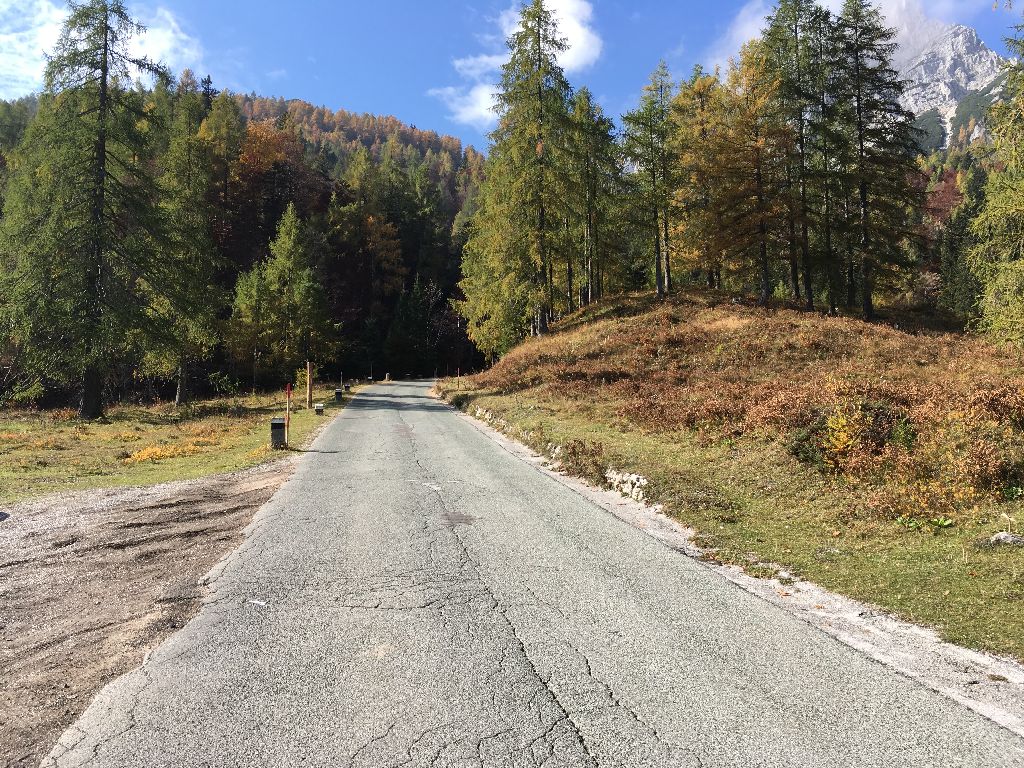 Besides the cobbled pavements best road conditions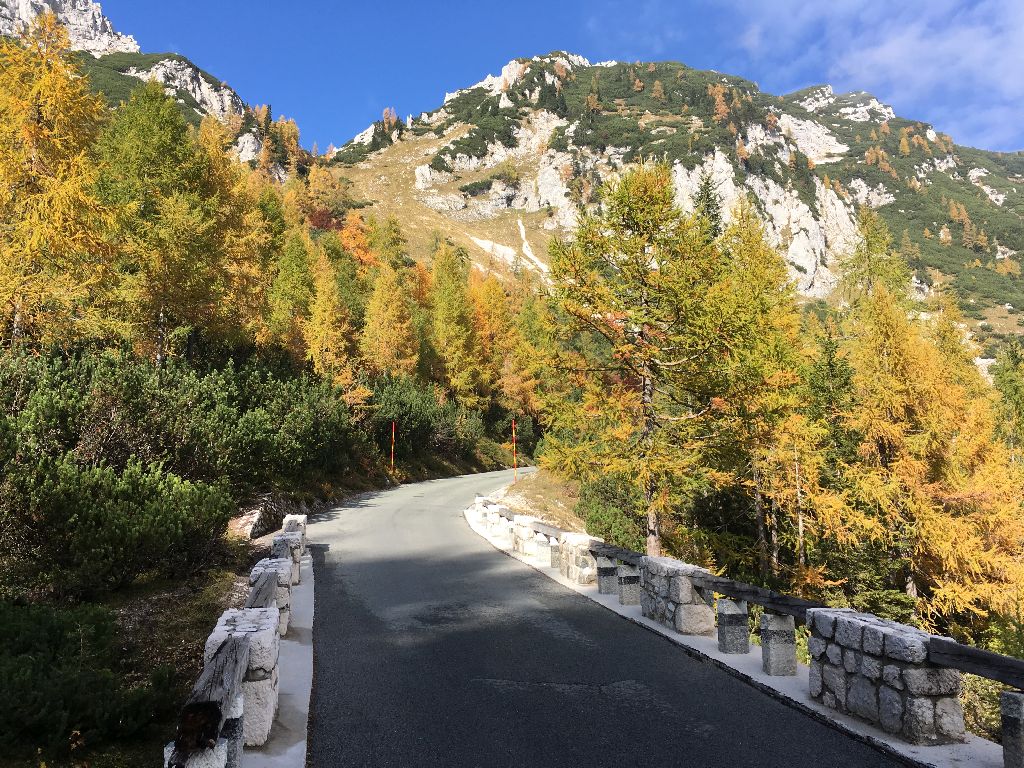 Quite warm 19 degrees Celsius mid October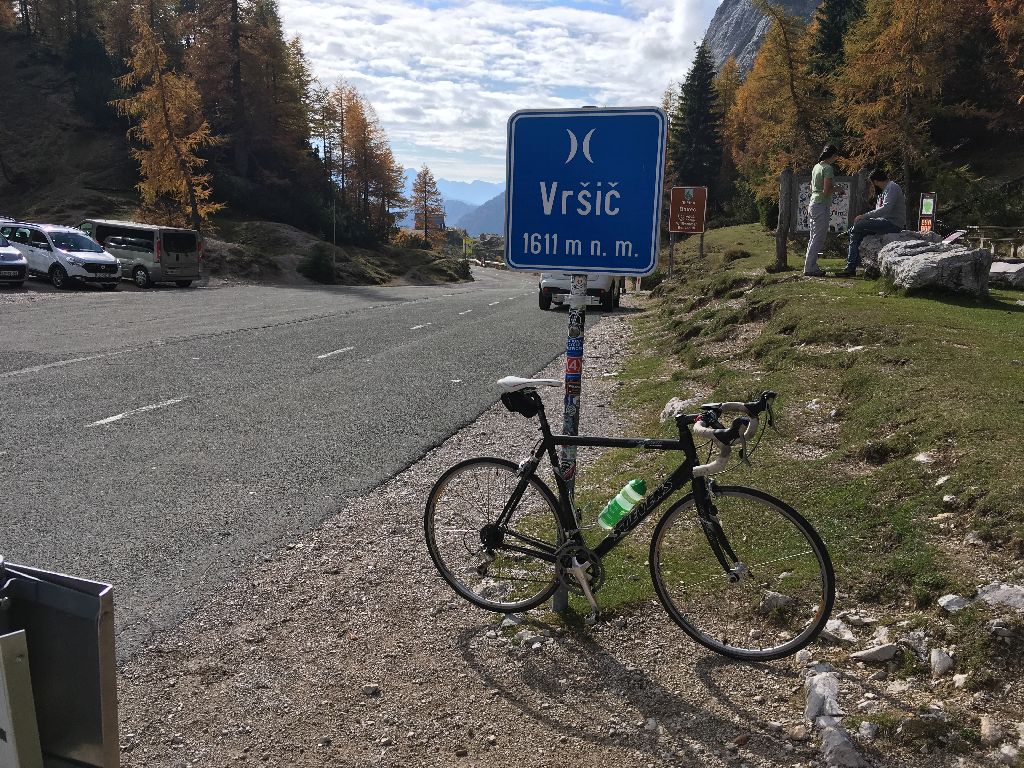 Summitted!