The awesome ascent from ancient fishing village Sa Calobra up to Coll dels Reis is one of the most popular rides for any road biker on Majorca. Unfortunately, you have to descent the dead-end road to get to the start at sealevel. However, this can be avoided by taking a ship from Port de Soller that gets you and your bike to Sa Calobra.
The profile reports an average grade of 7%.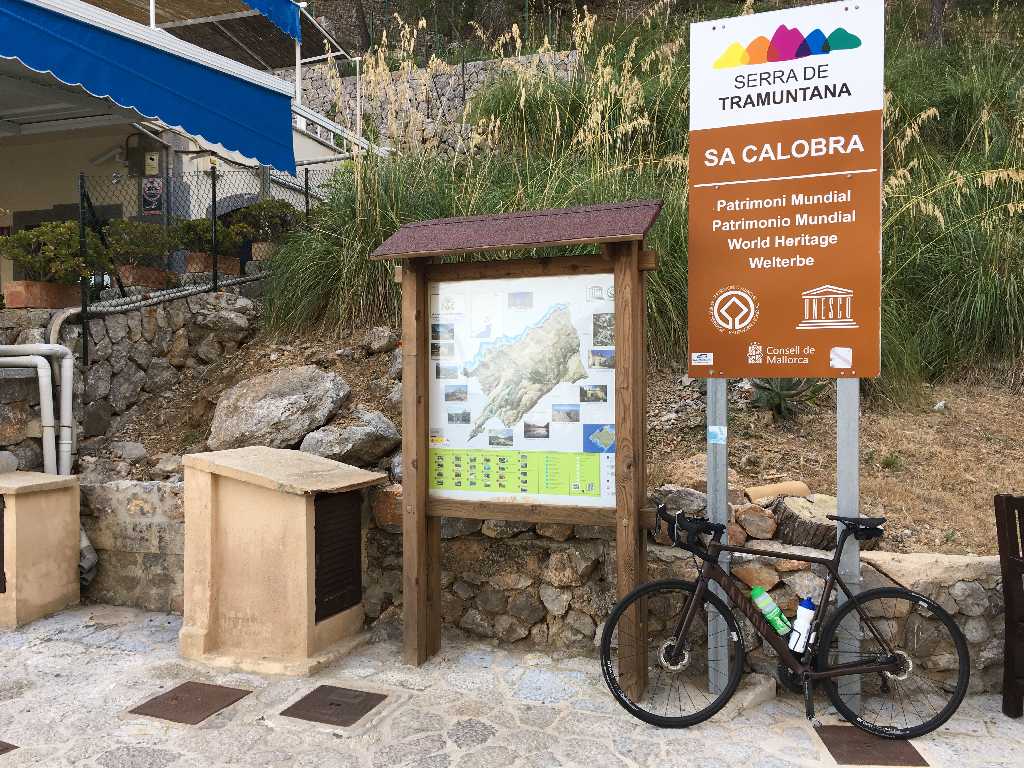 Actually, Sa Calobra is only a very small jetty spot for little boats behind the Tramuntana range in northwestern part of Majorca.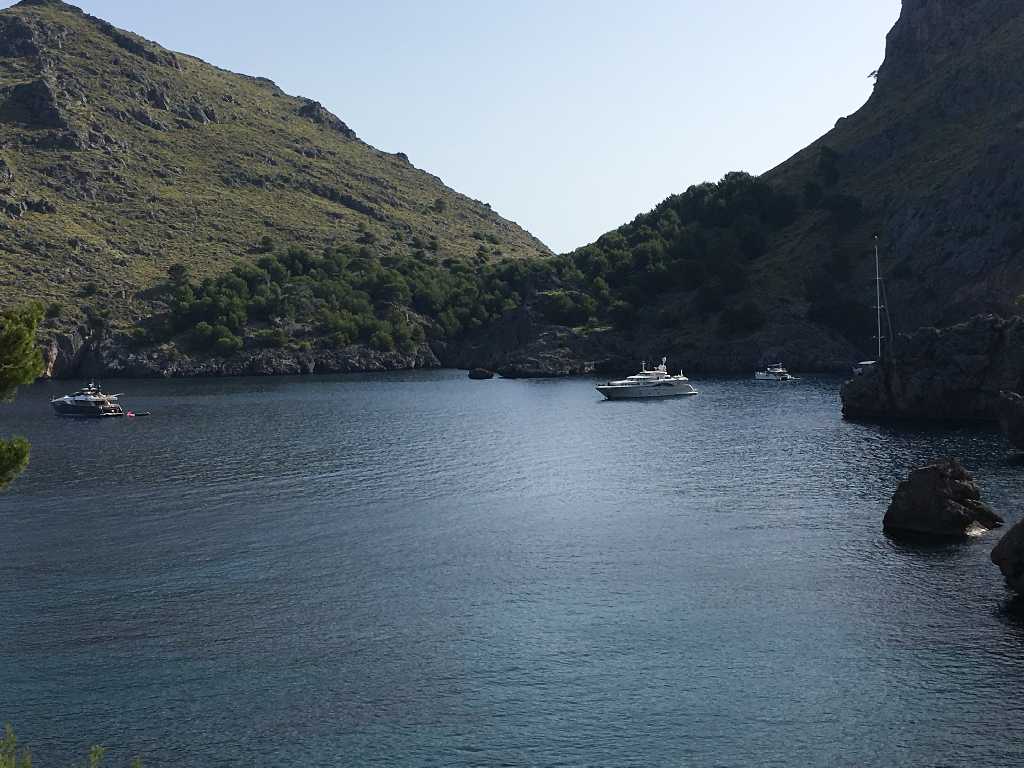 Scenery bay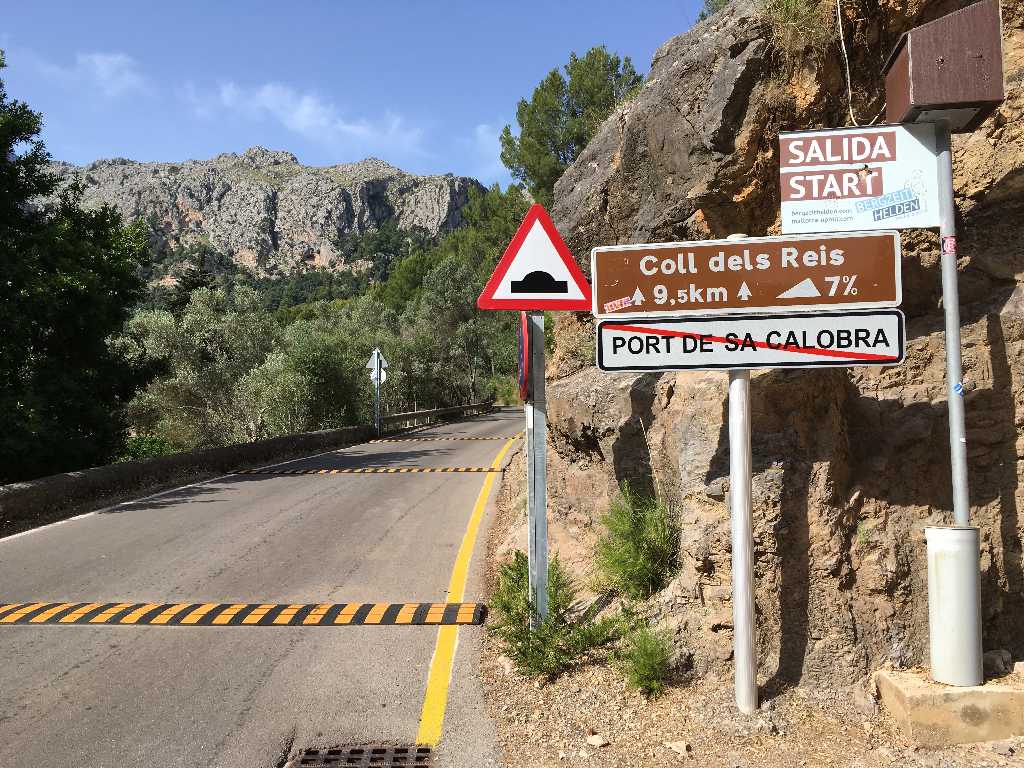 Departing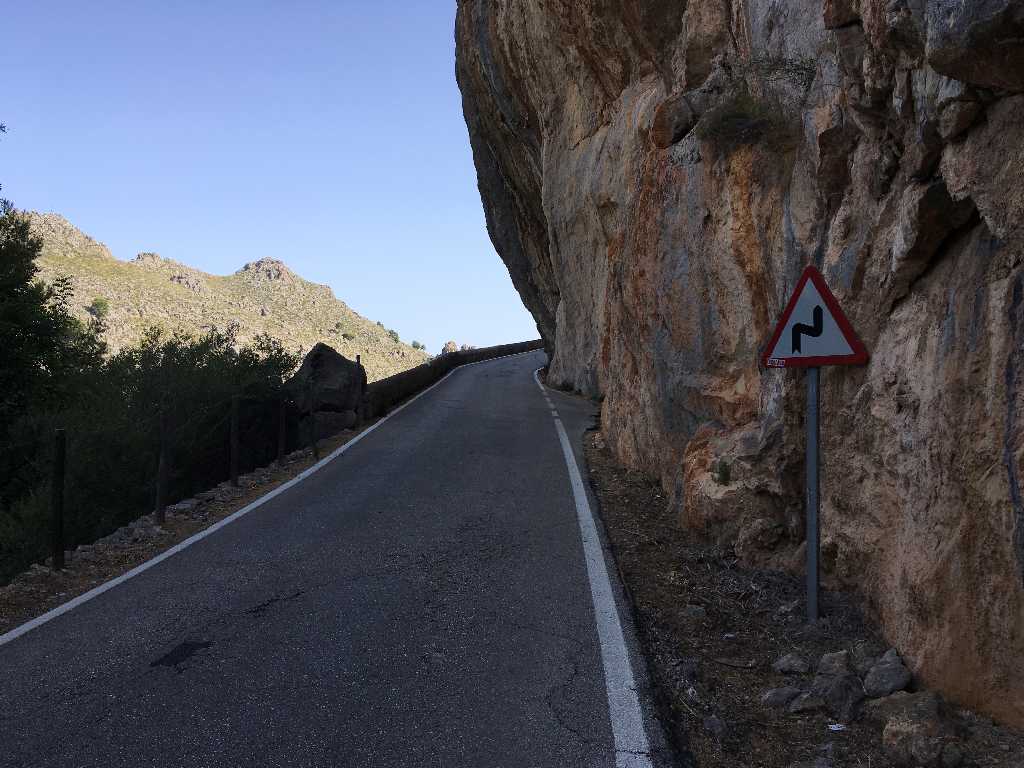 Shady parts in the very early morning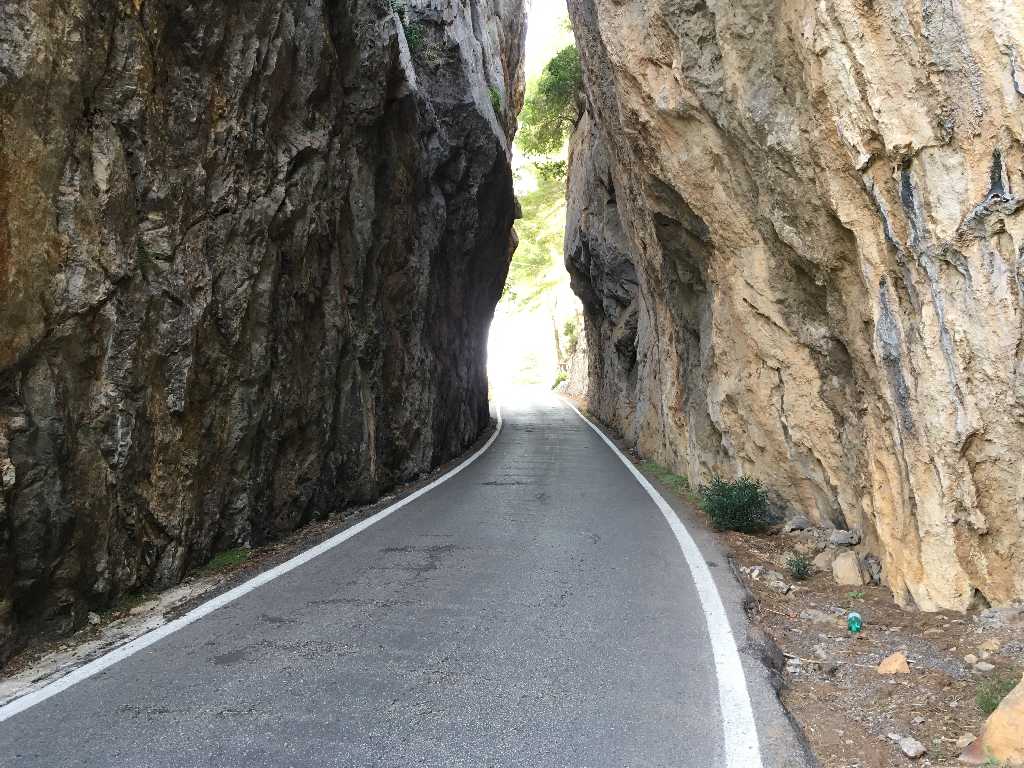 A rocky breakthrough...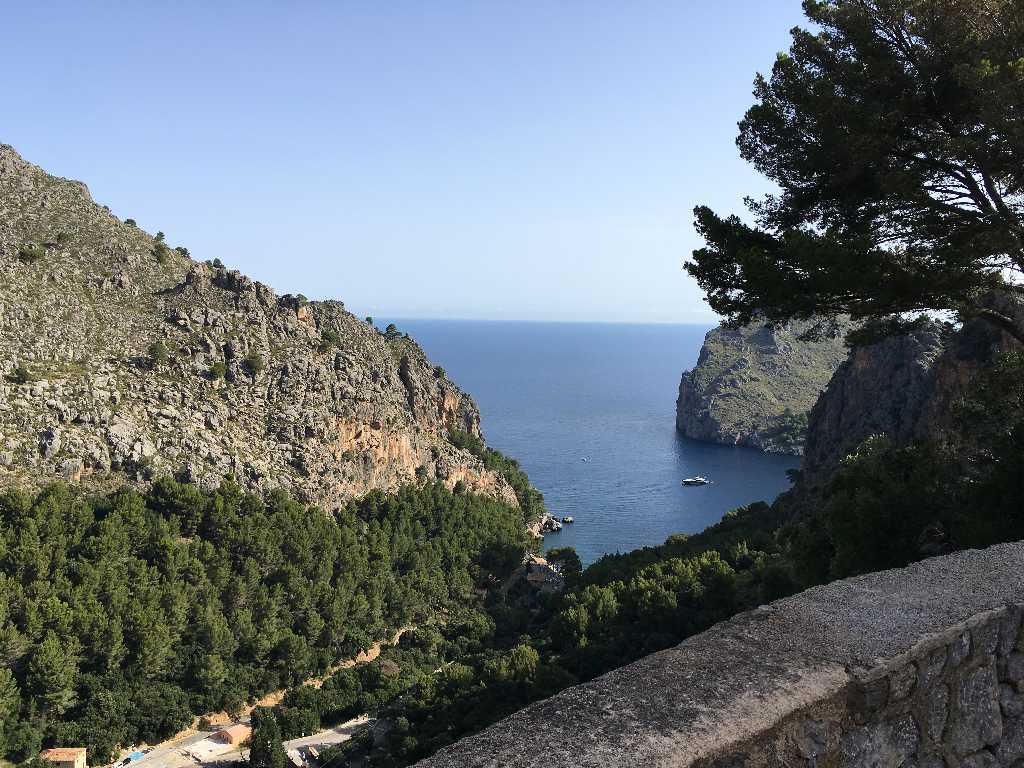 ...with a view down to the bay.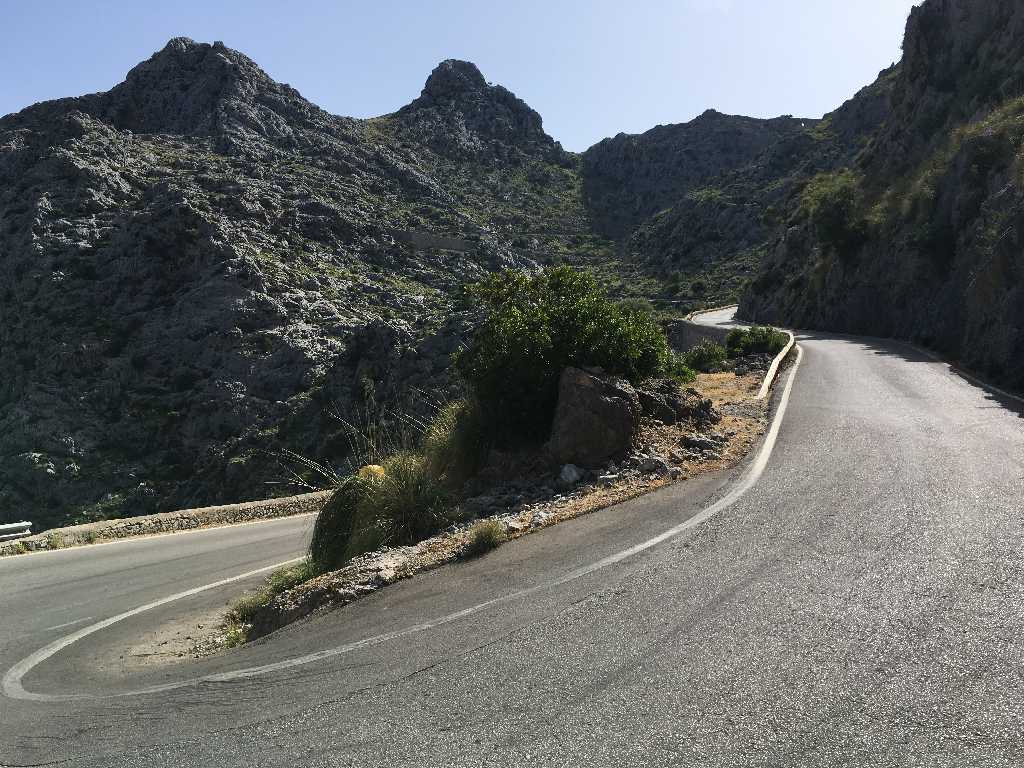 First pleasant curves...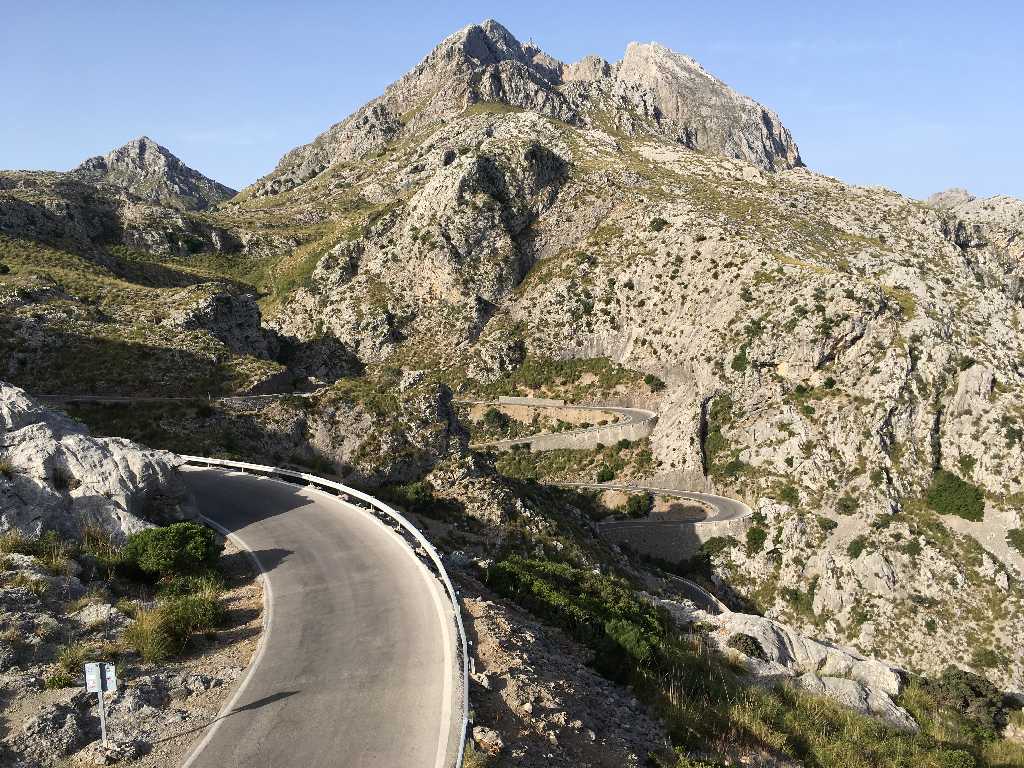 ...and further switchbacks of the amazing road.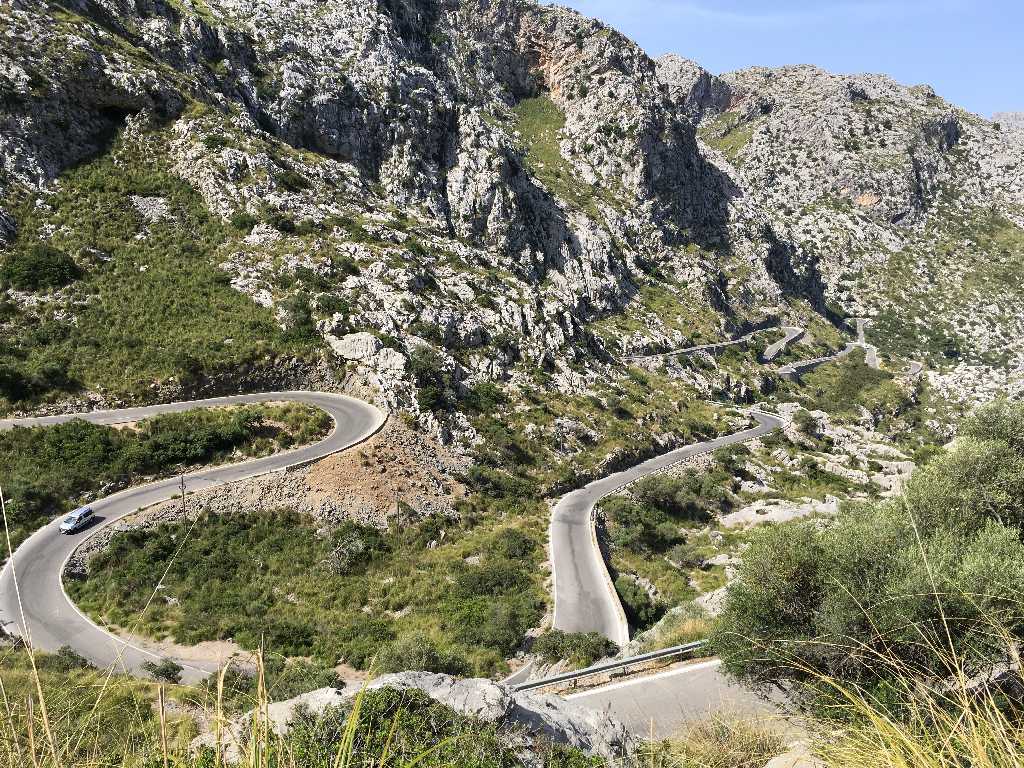 The way winds on ten kilometers to the top.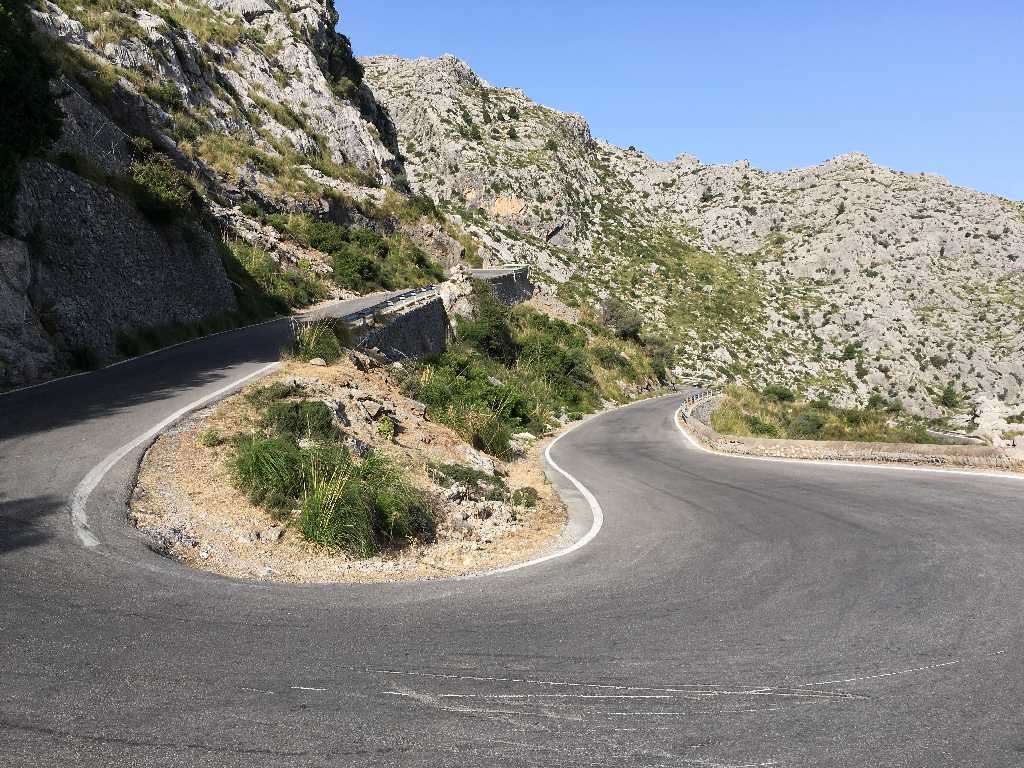 Joyful ride for any road biker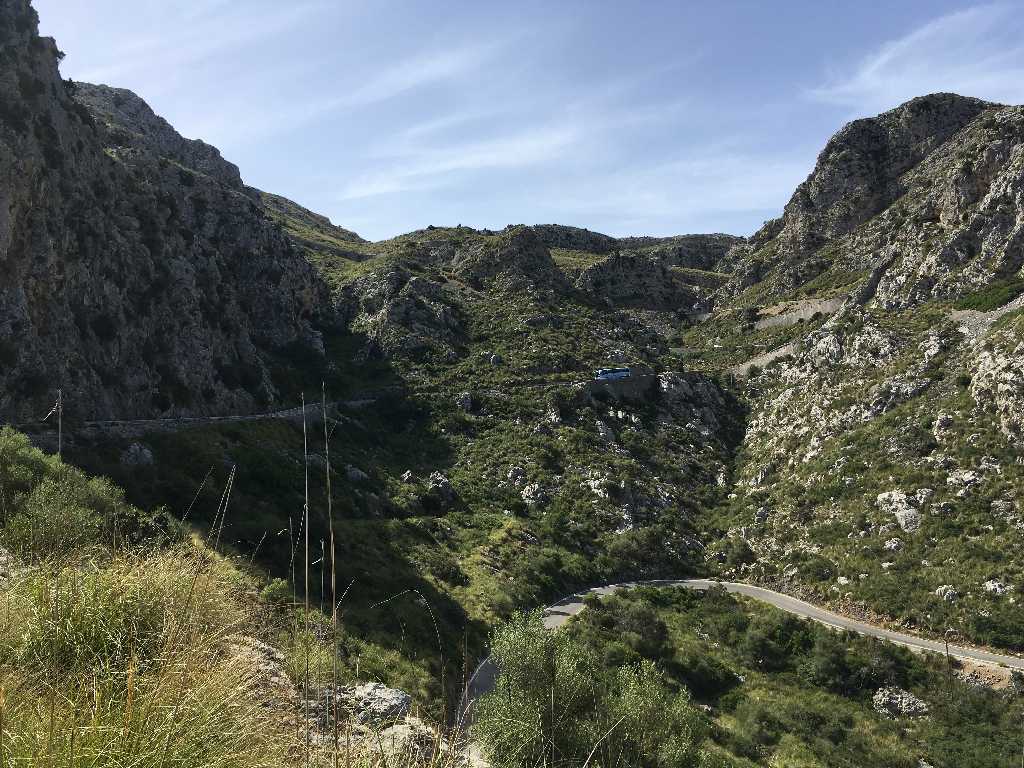 However, you should start very early as many tourist busses jam the road from 9am. Currently, there is a discussion with good cause to close this road for motorized traffic.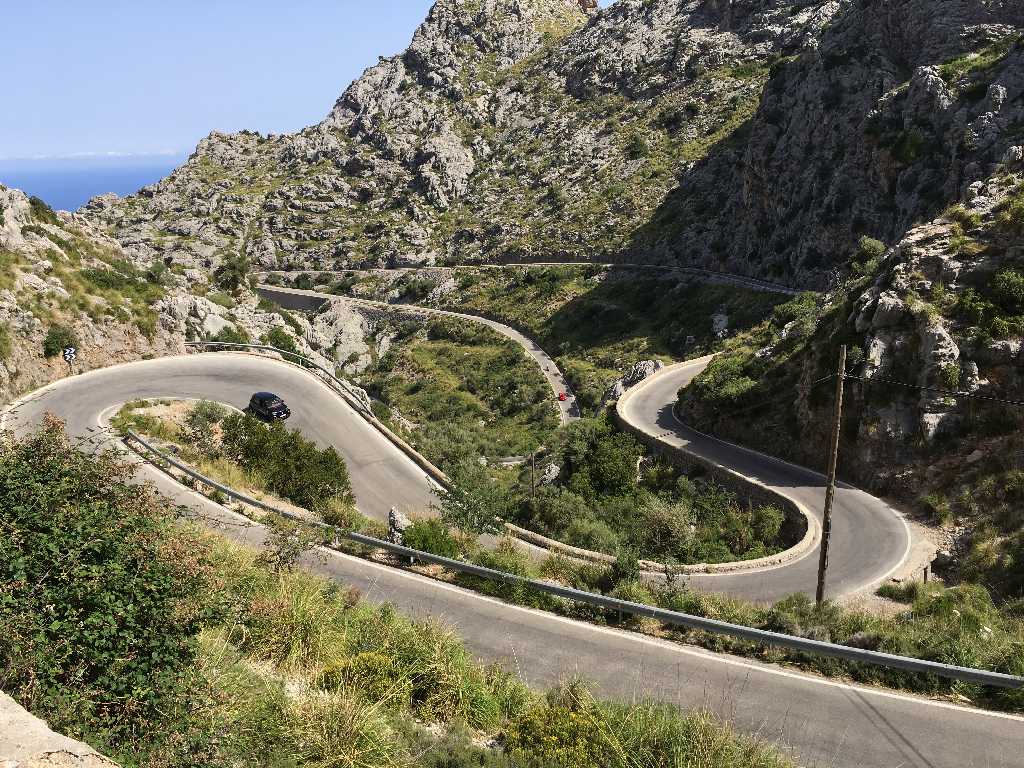 Amazing road with several curves and switchbacks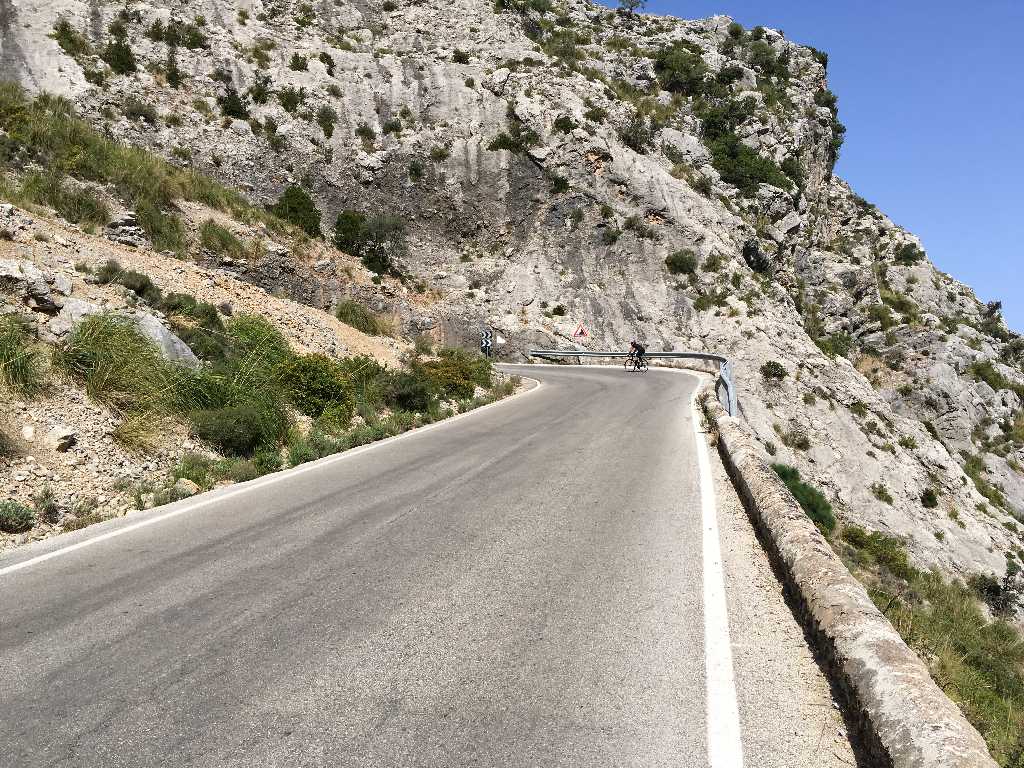 Lonesime rider struggeling with the road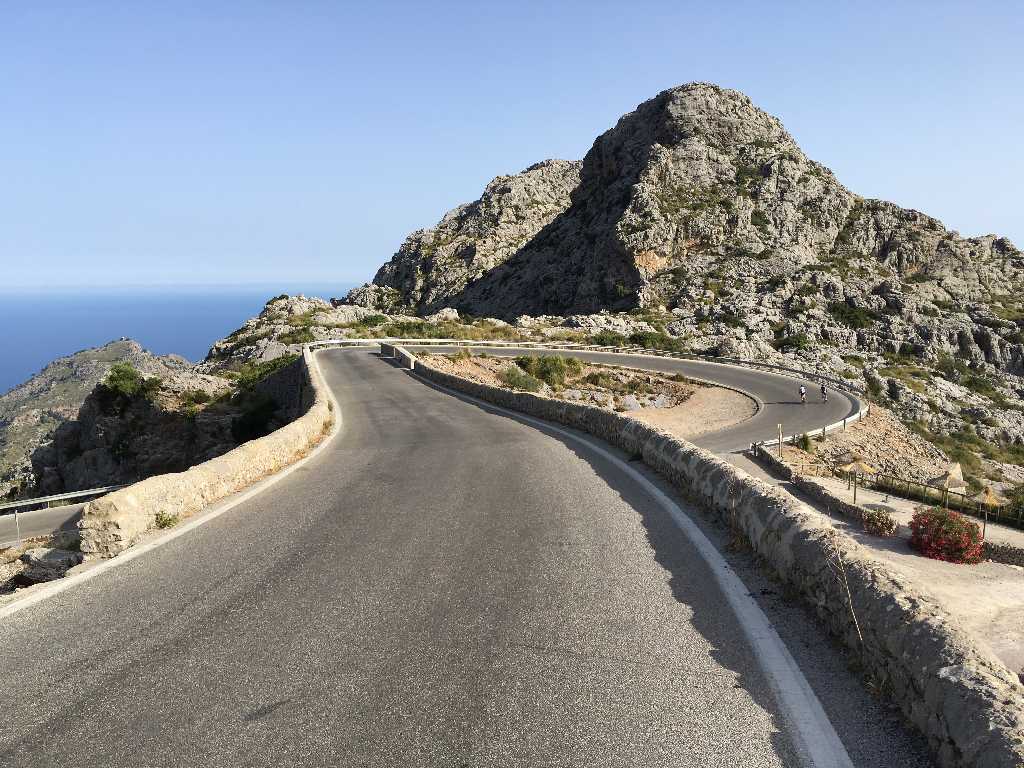 One of the most popular photospots of Majorca: The 270 degree turn right before pass summit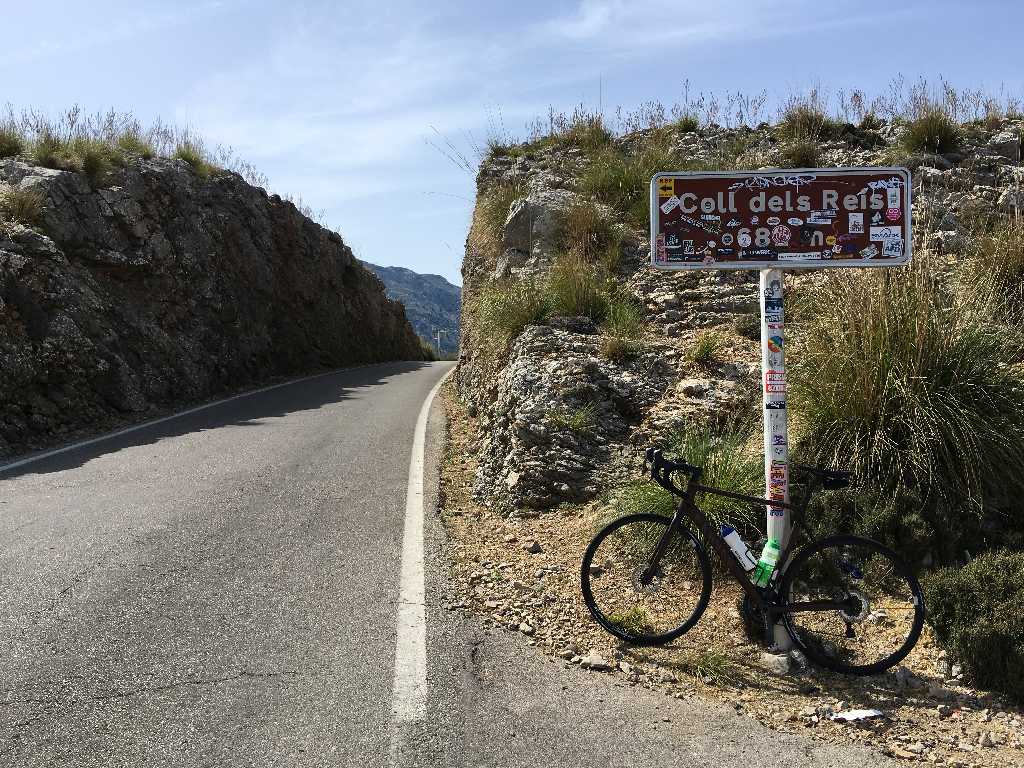 Coll dels Reis pass summit with an elevation of 682m reported on the sign.