In Slovenia's Julian Alps an asphalted road leads into the saddle of Mangart Mountain at an elevation of more than 2,000m. If you start the climb in nearby Italian Cave del Predil you can conquer at first the Passo del Predil and thus stretch the ride to a total altitude gain of almost 1,200 meters.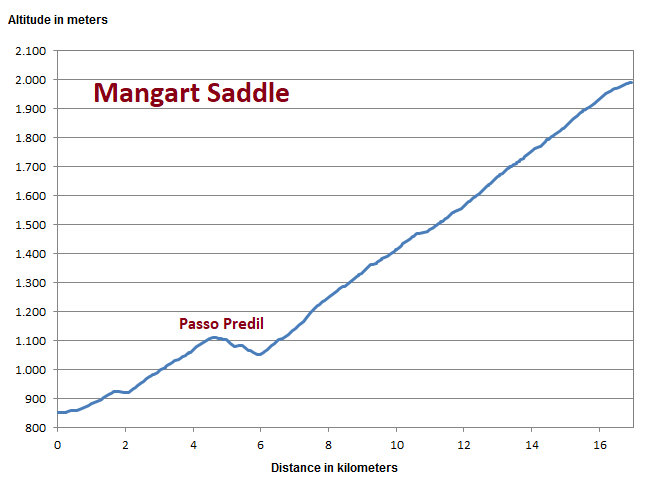 The Passo Predil forms the border between Italy and Slovenia. Shortly behind the border the Mangart climb follows with its 11 kilometers up to the top.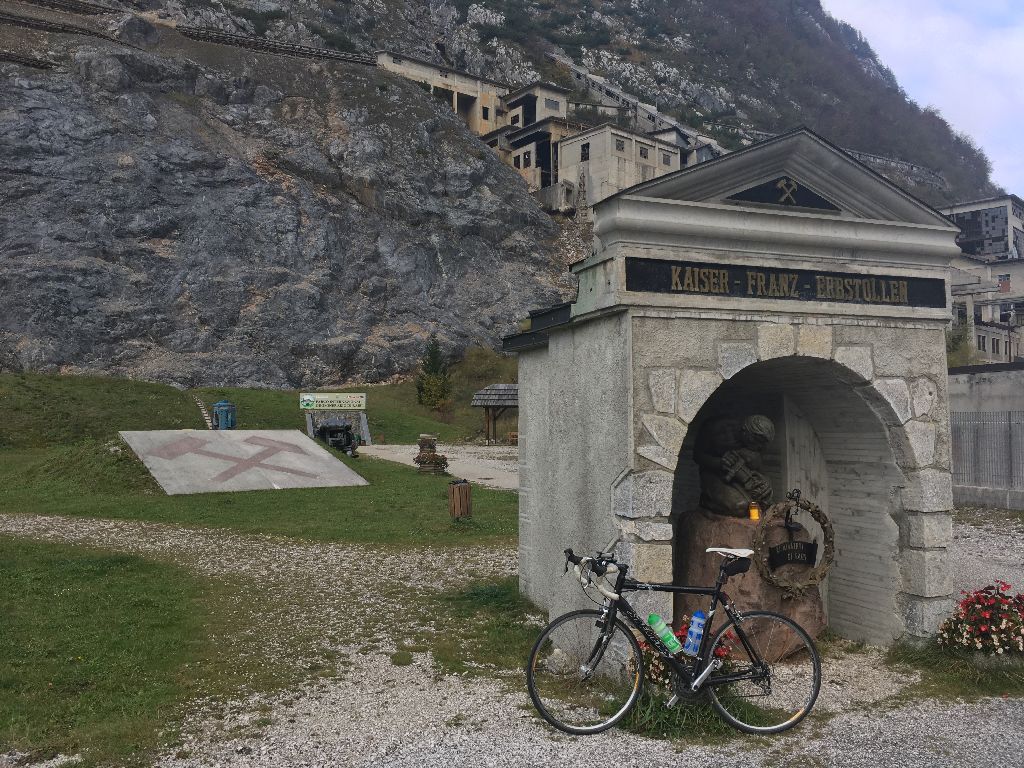 The old mining village of Cave del Predil with its Austrian past is our today's starting point.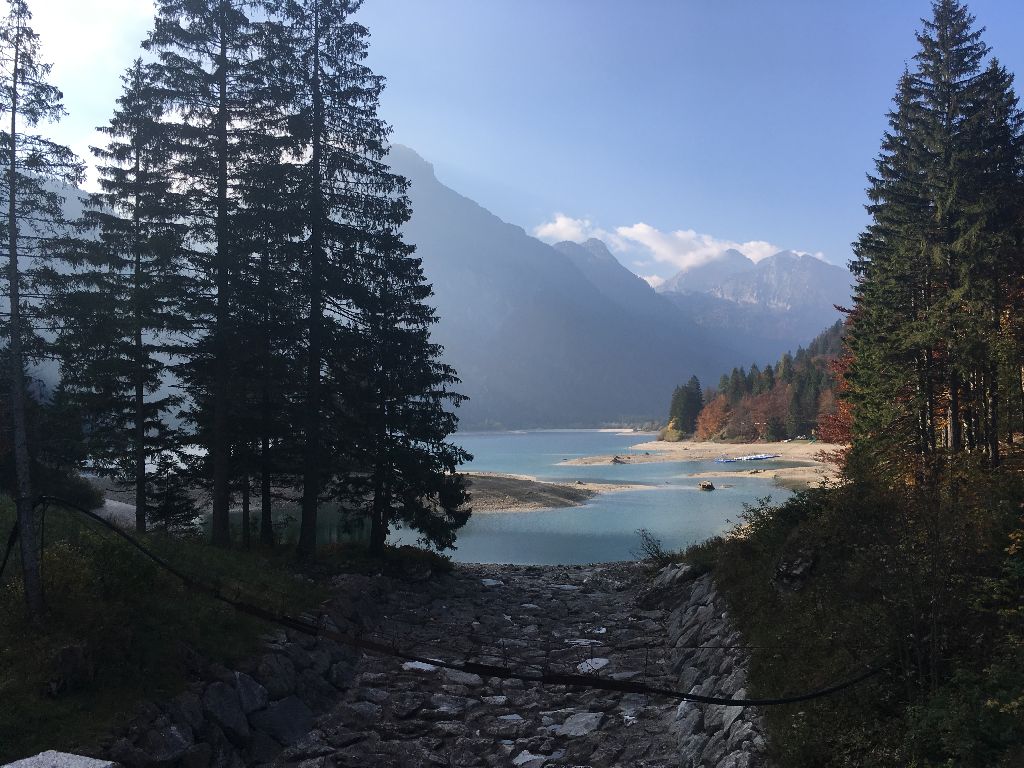 Passing Lago del Predil on the way to Slovenia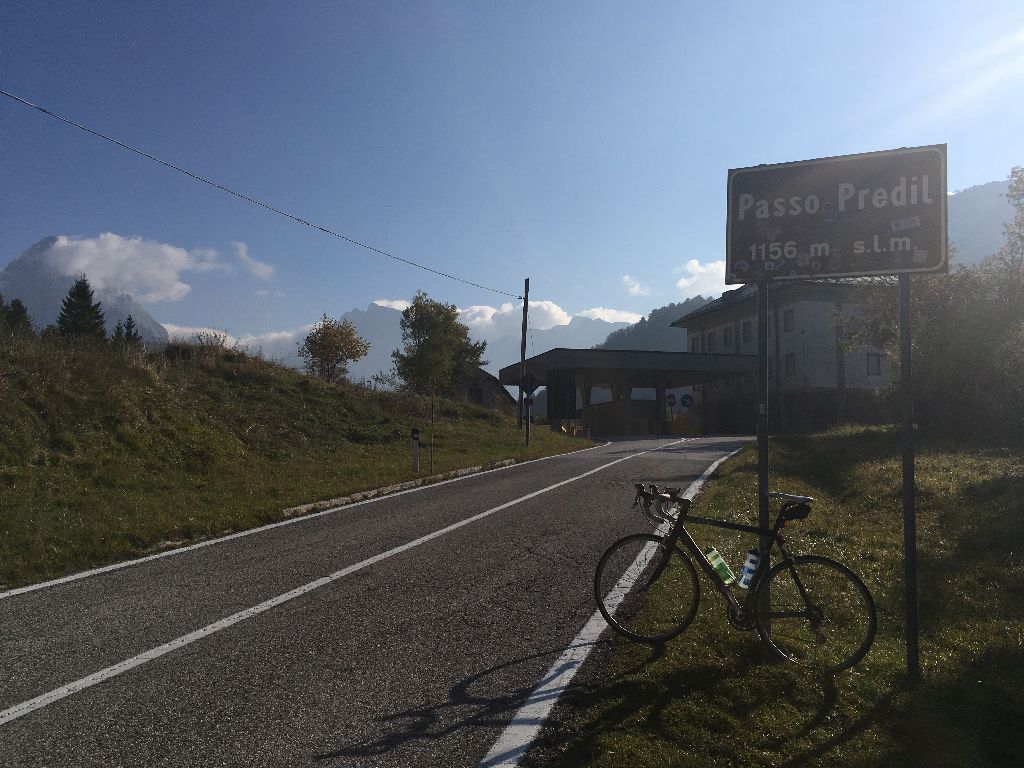 Pass summit, both "Passo" (ital.) and "Predil" (sloven.) with the same meaning "pass"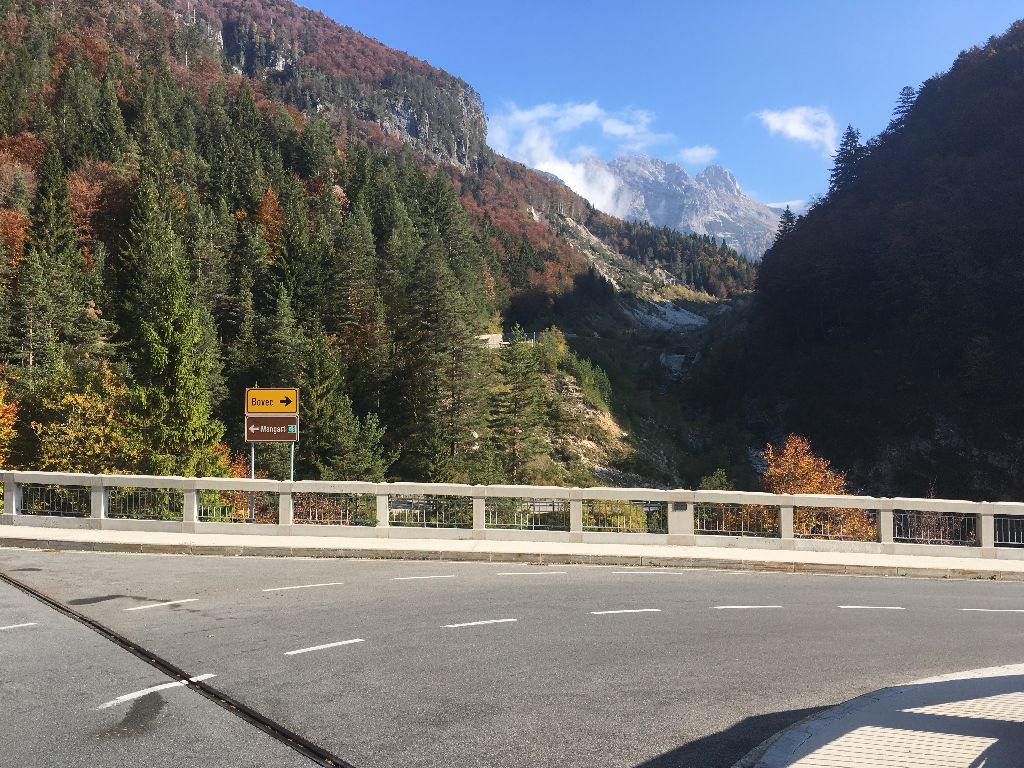 Shortly behind "pass pass" the way proceeds at this junction to the left towards Mangart direction.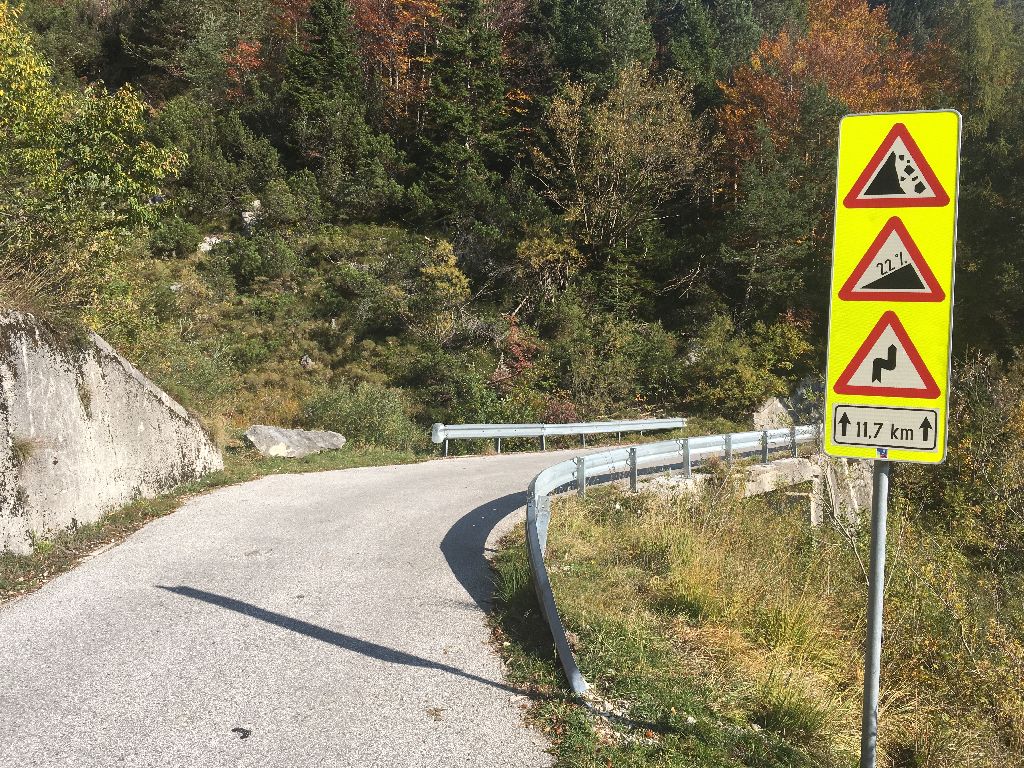 Hard work with a maximum 22% grade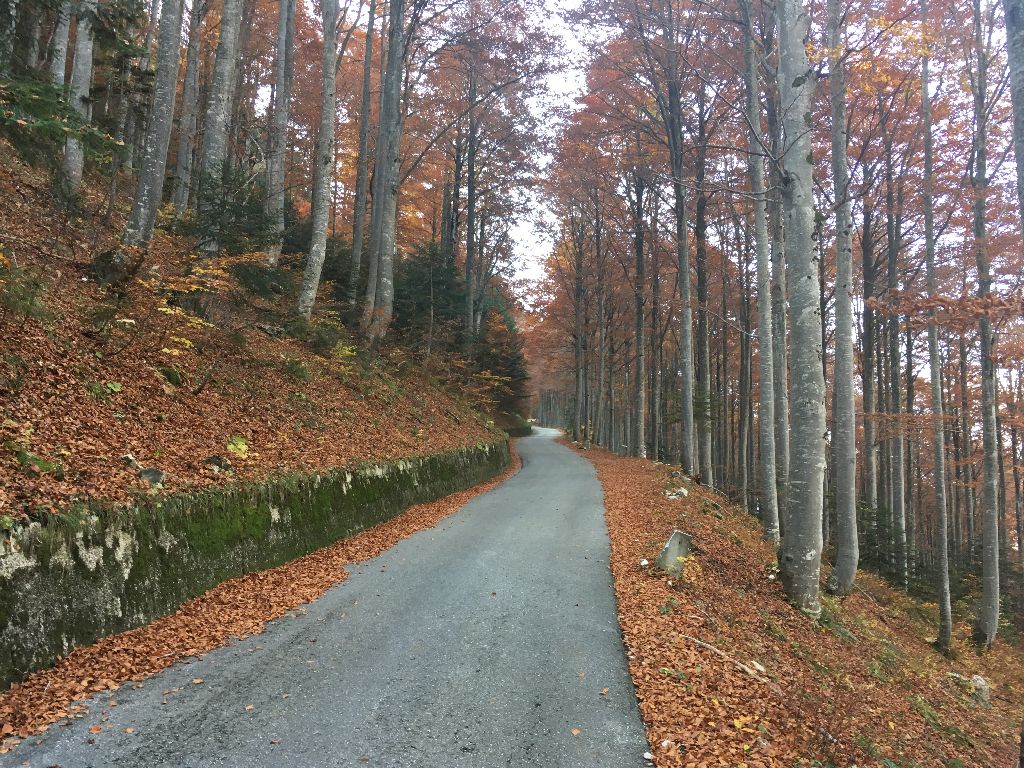 Autumn forest colours mid October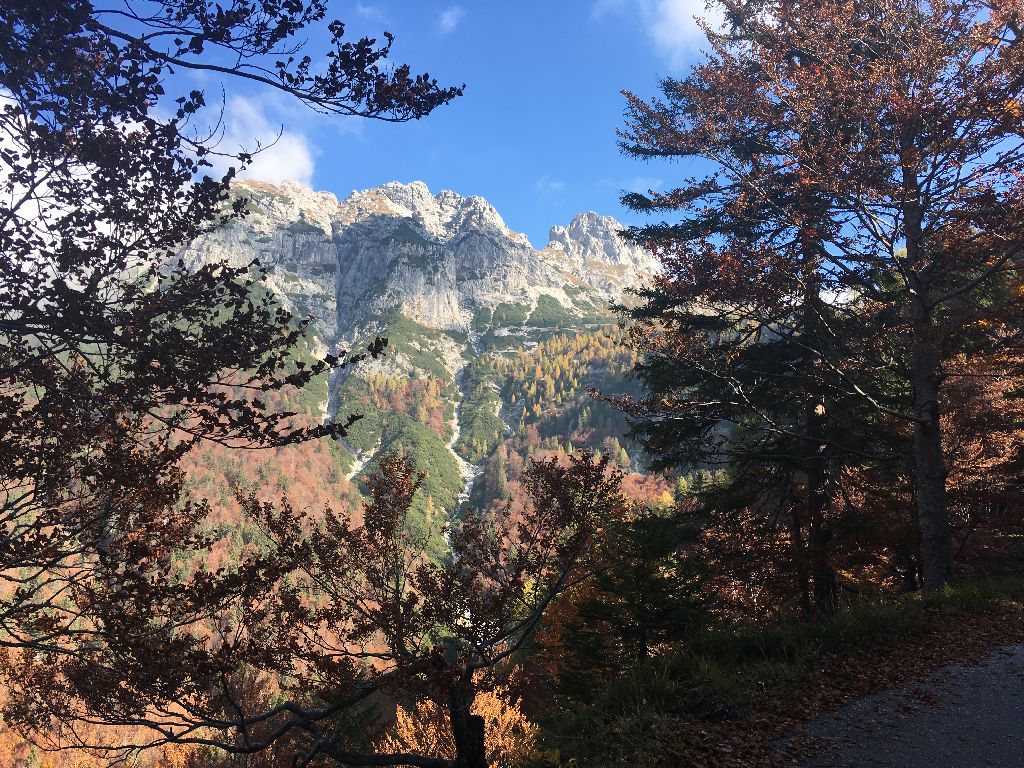 The road winds above timber line in the very back of the image.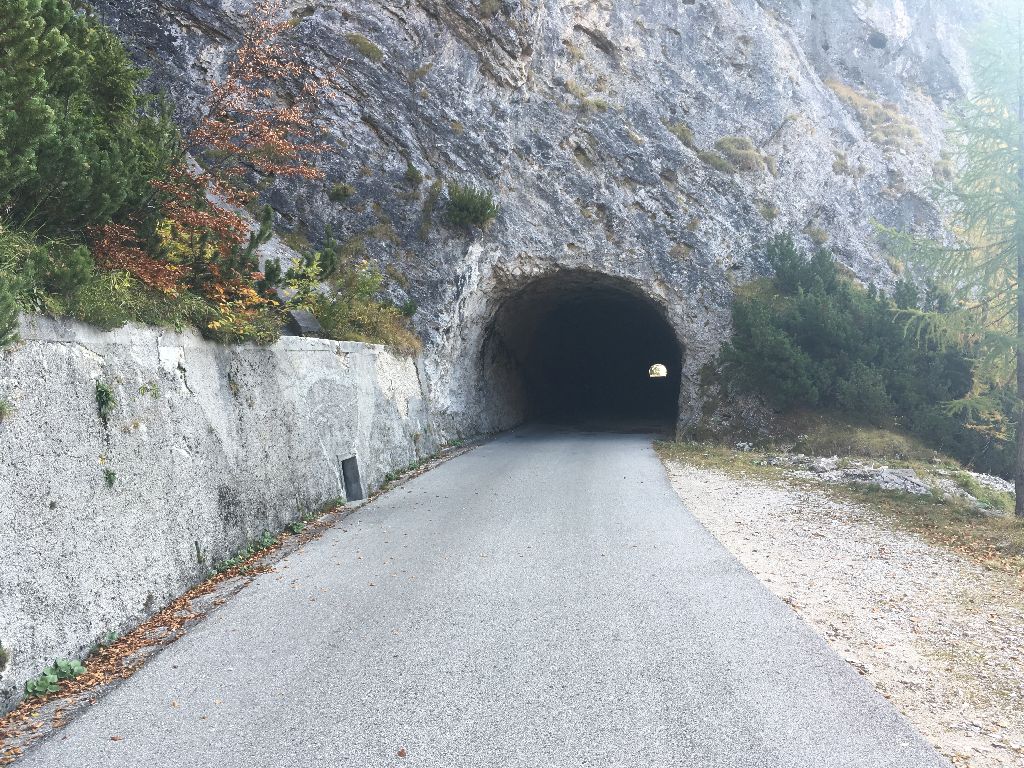 Several dark tunnels on the way...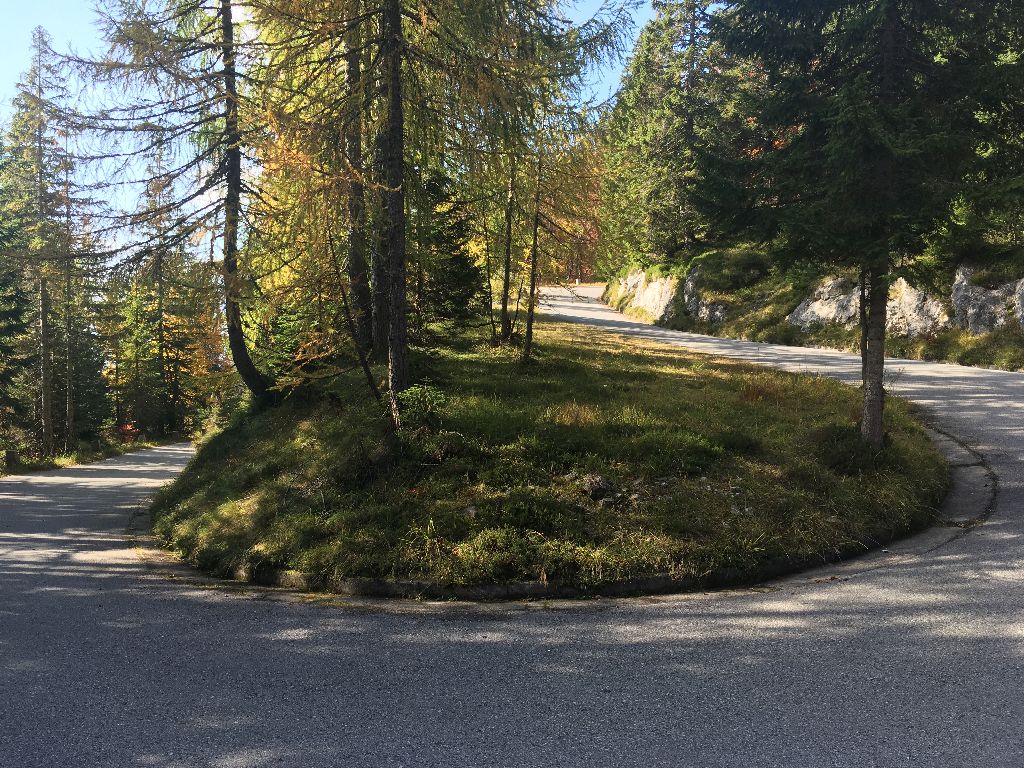 ...and pleasant switchbacks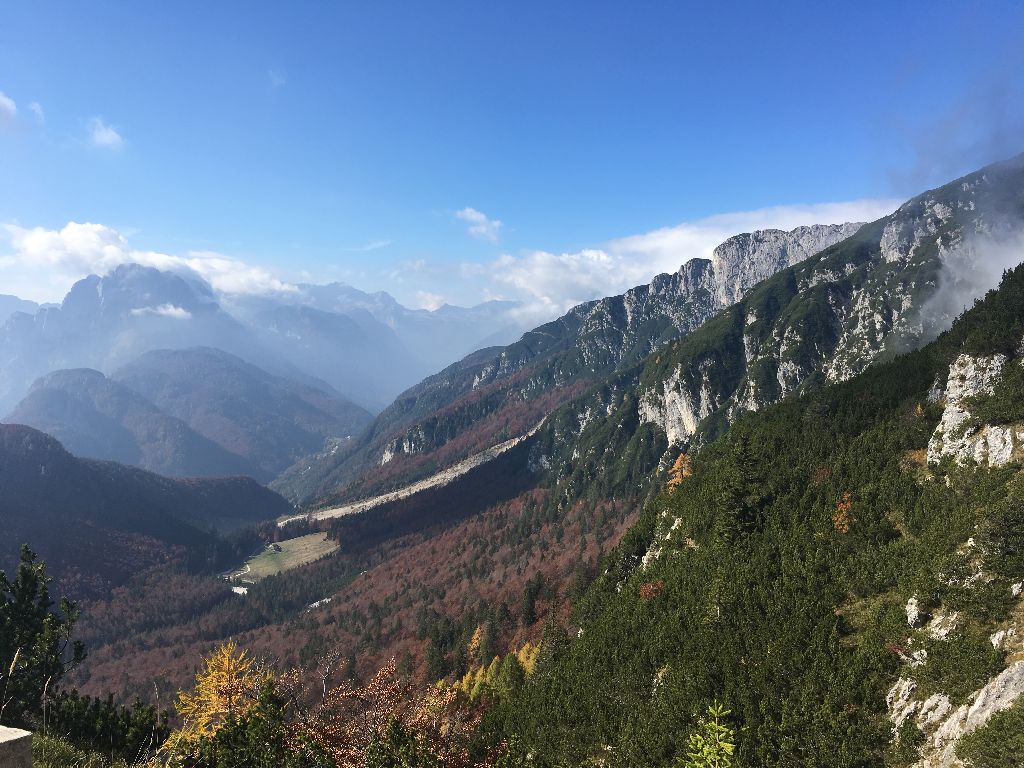 View back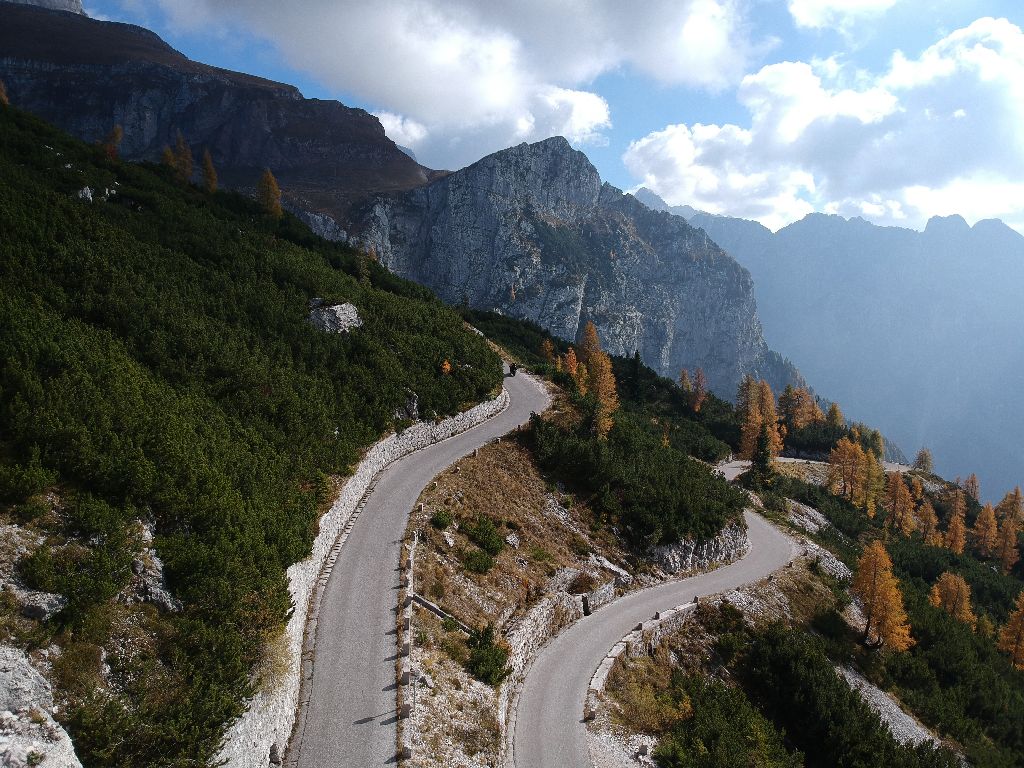 Excellent road conditions with only little motorised traffic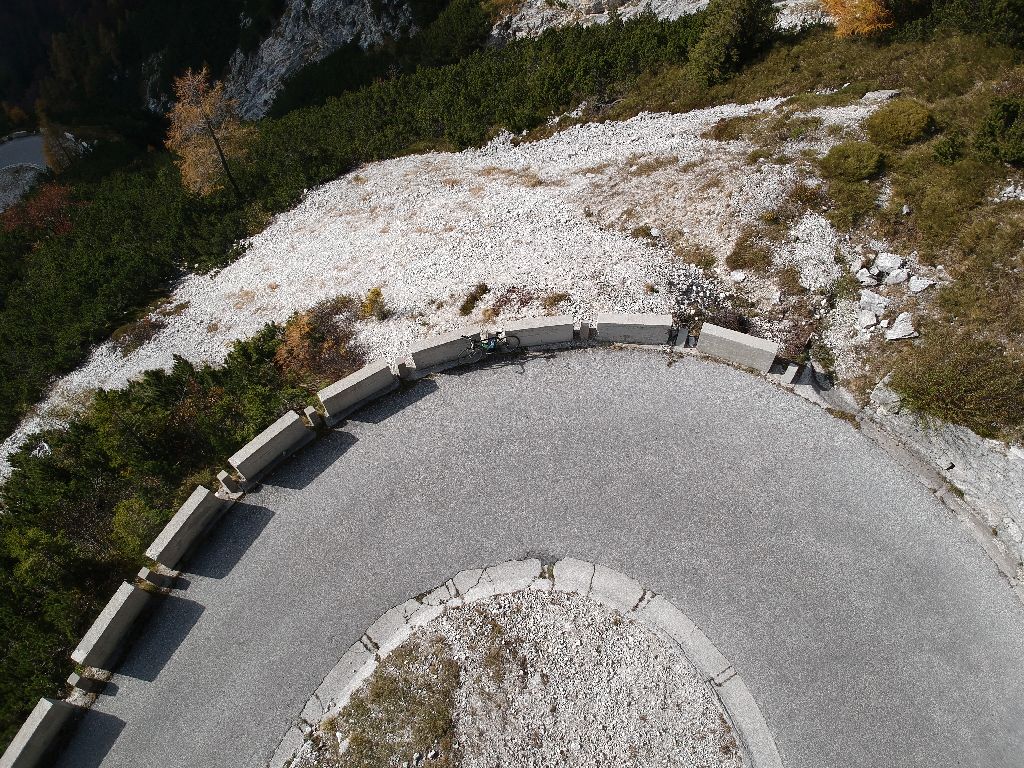 Where is the bike?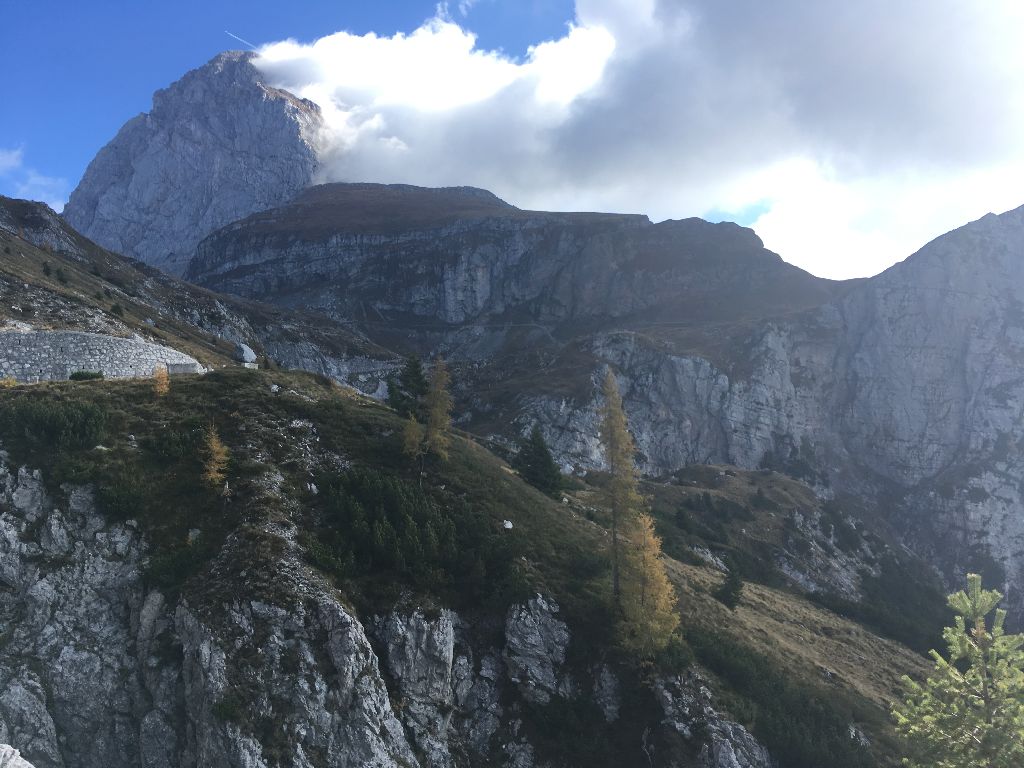 Clouds stick at 2,600m+ Mangart mountain. The way proceeds in the very back to the left towards the saddle.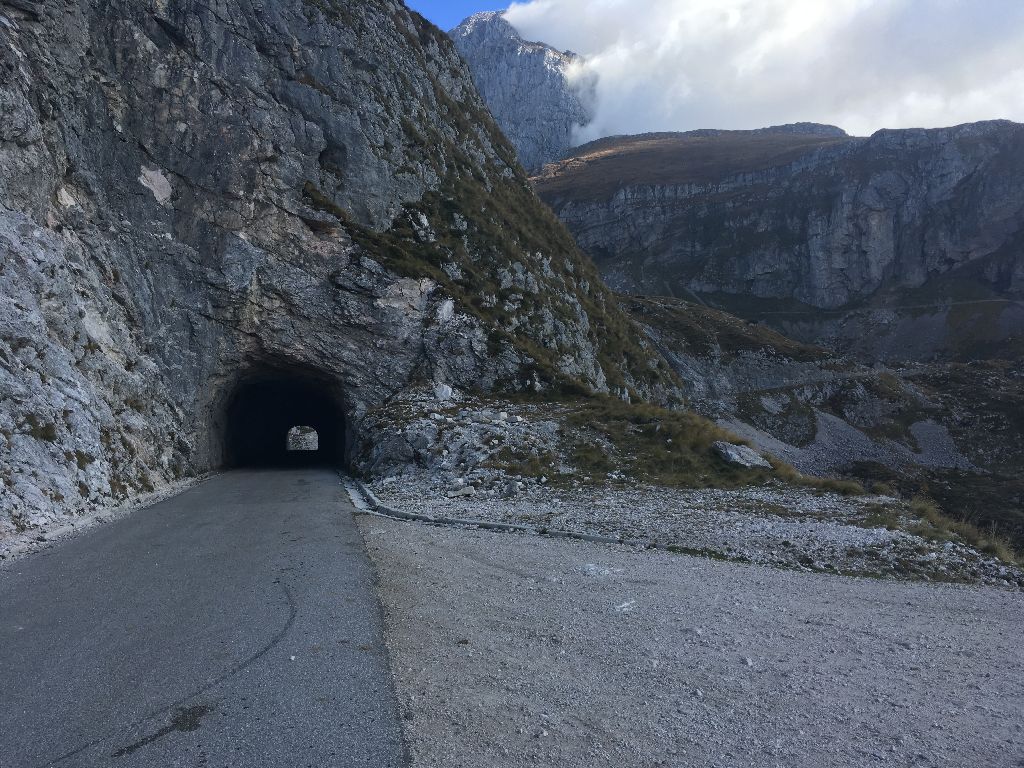 A final tunnel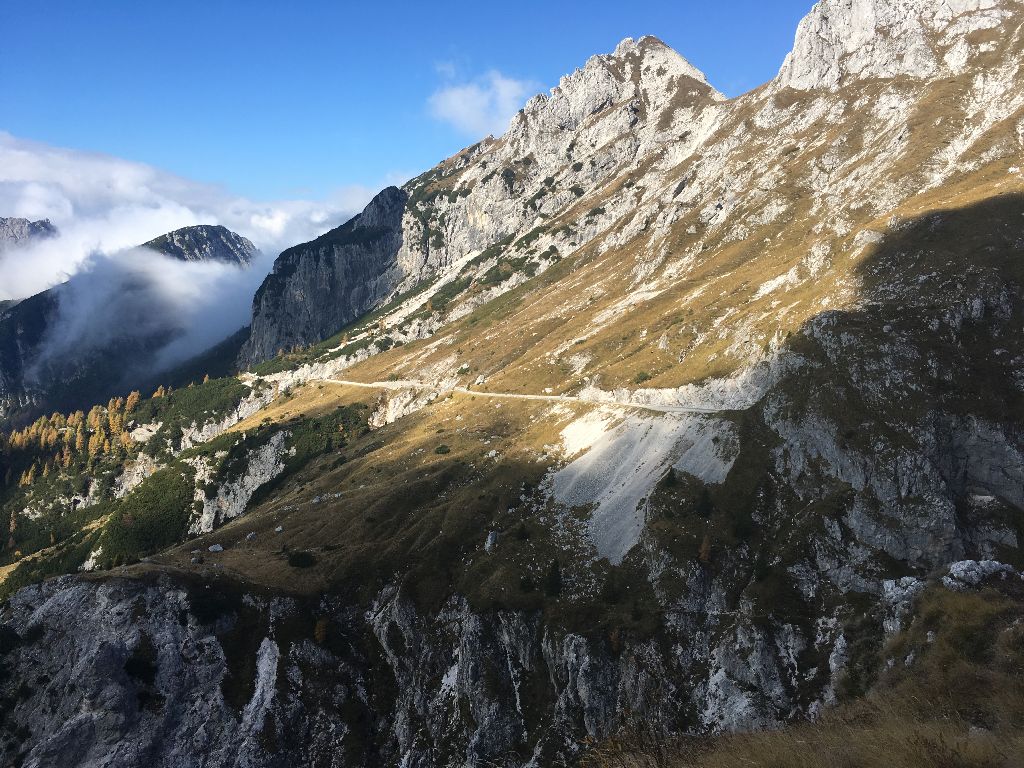 Again view back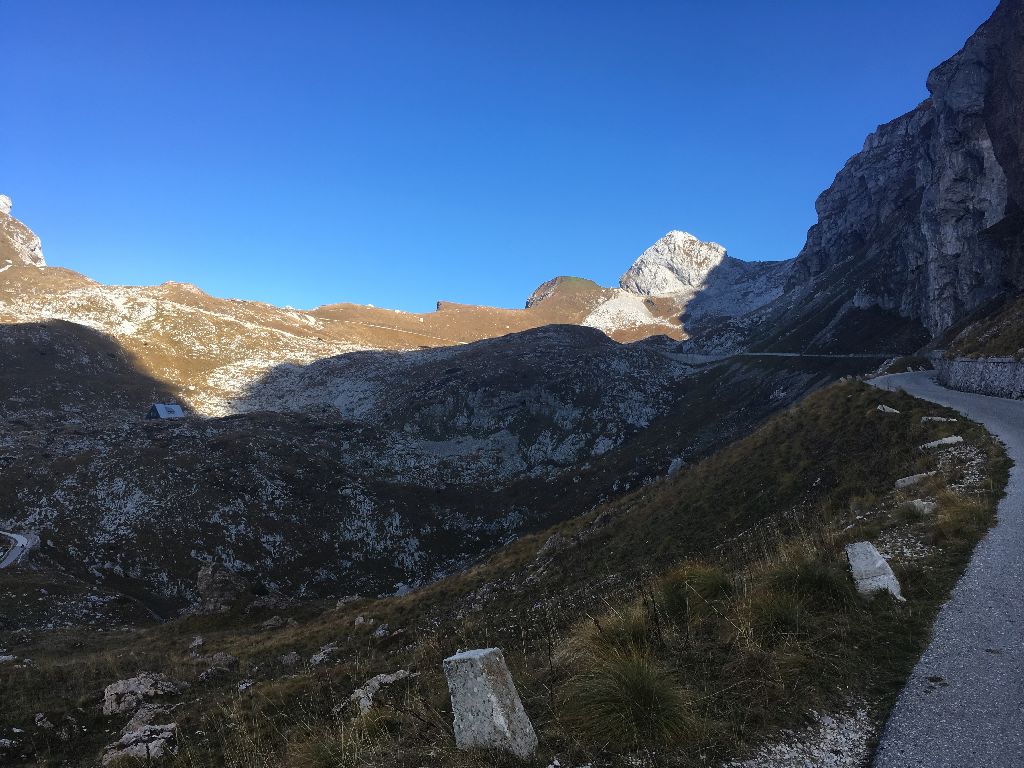 And finally today's destination comes in sight.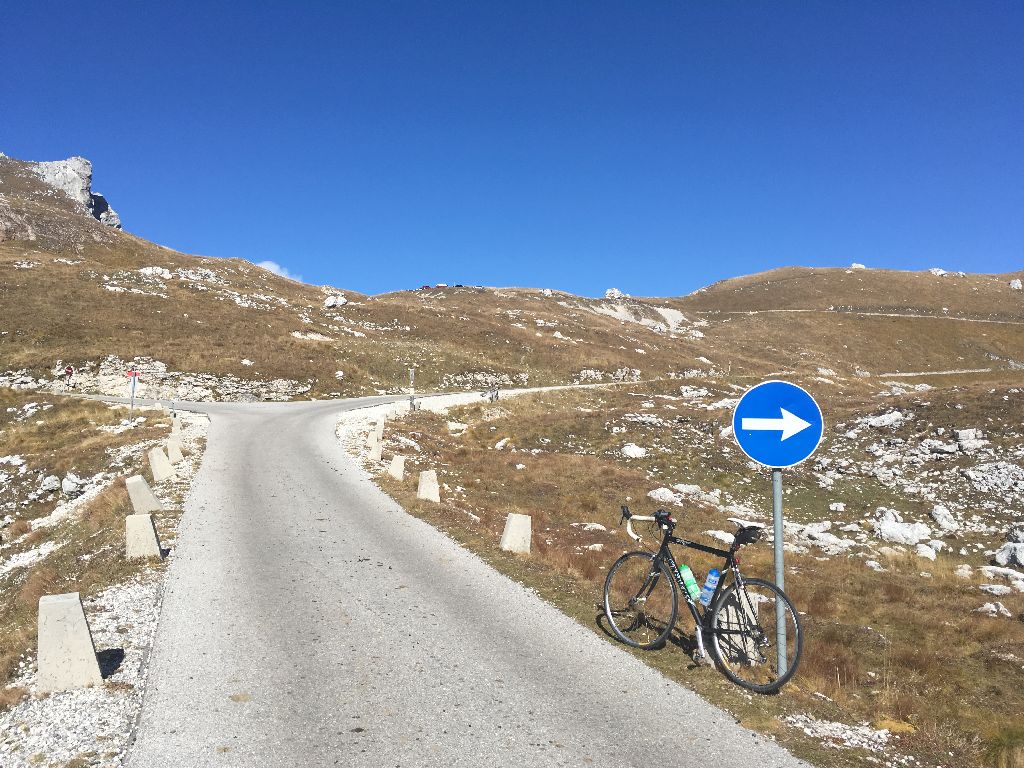 The road winds in a loop around the saddle (alike at Cime de la Bonette).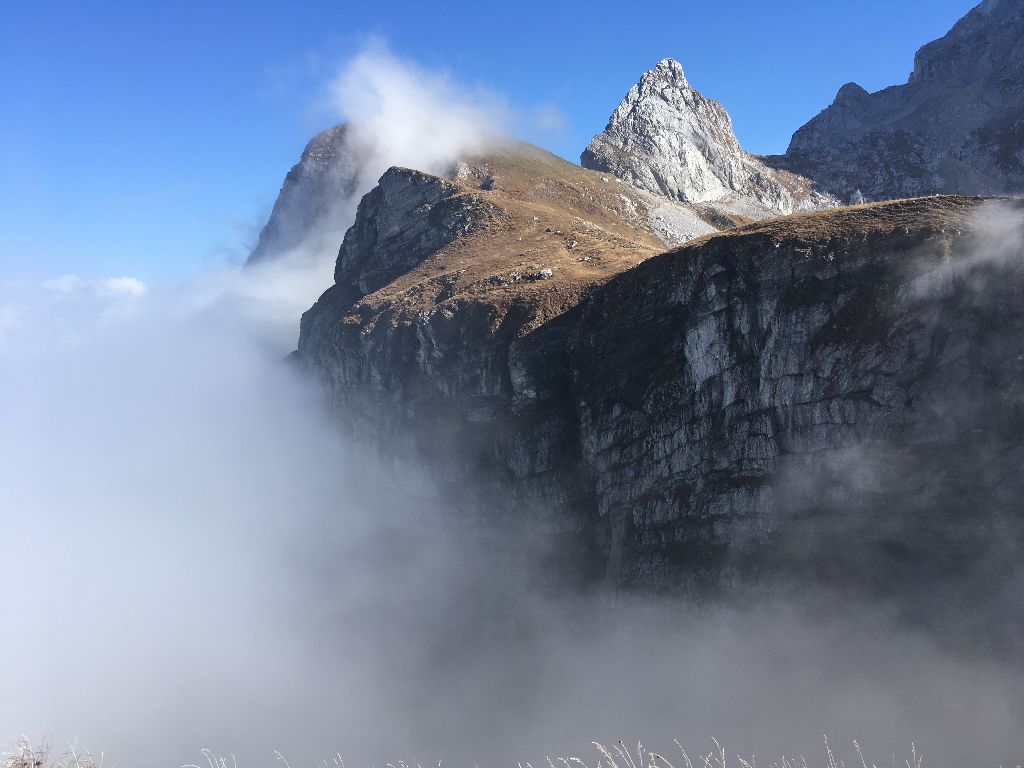 The saddle forms the picturesque border to Italy.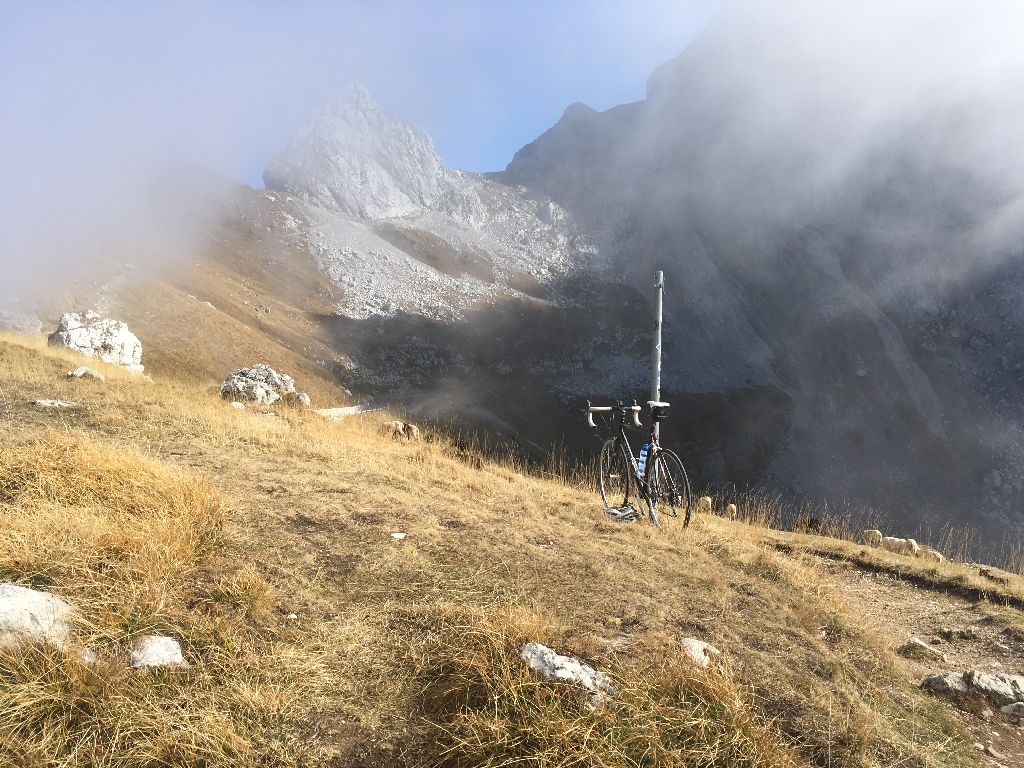 Lonesome idyll at the end of the road