The profile is short, but the middle section is quite challenging.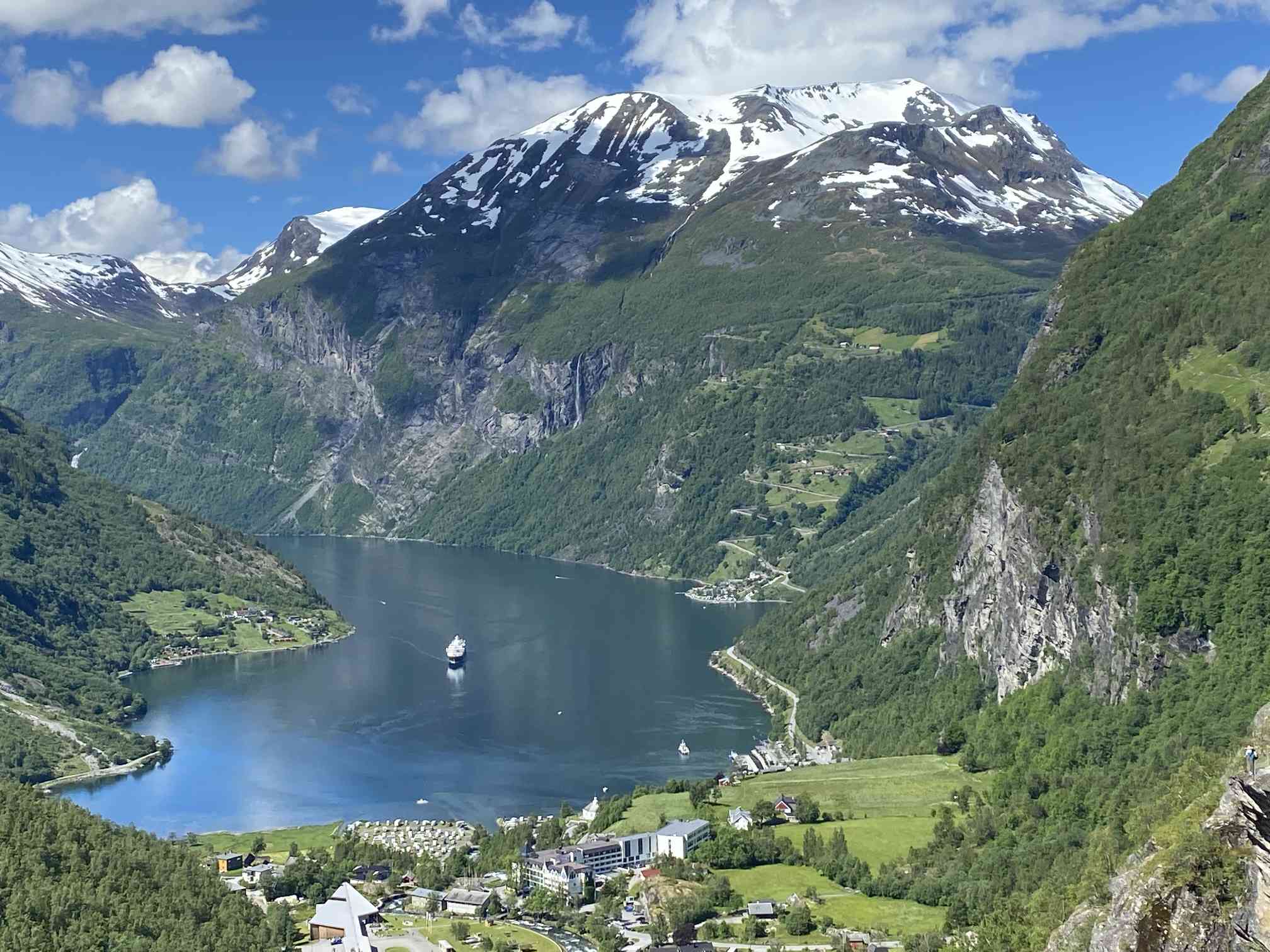 From the opposite viewing platform, Flydalsjuvet, you can clearly see the Ørnevegen on the right edge of the fjord.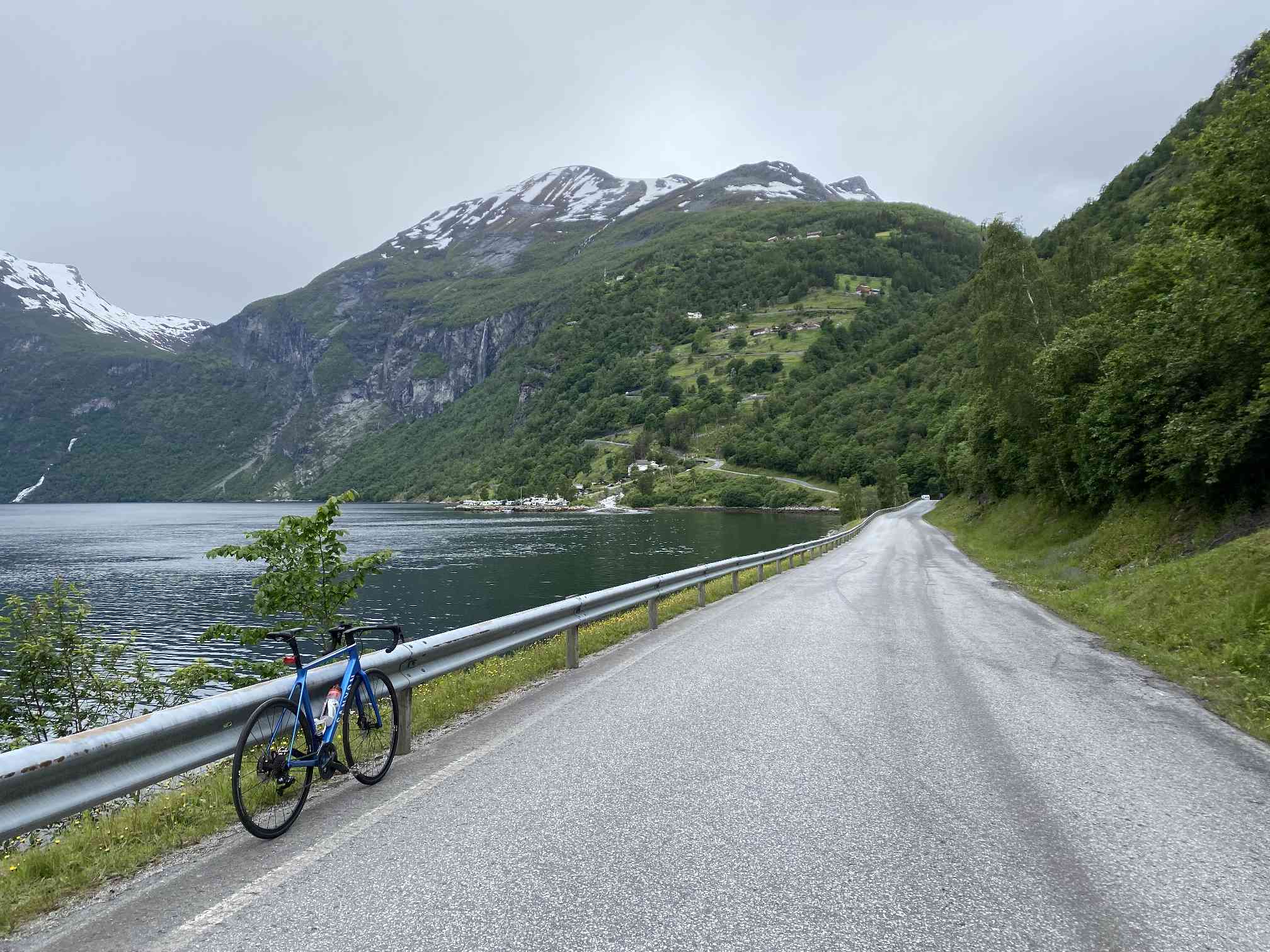 Let's go at the end of Geiranger.
View down the fjord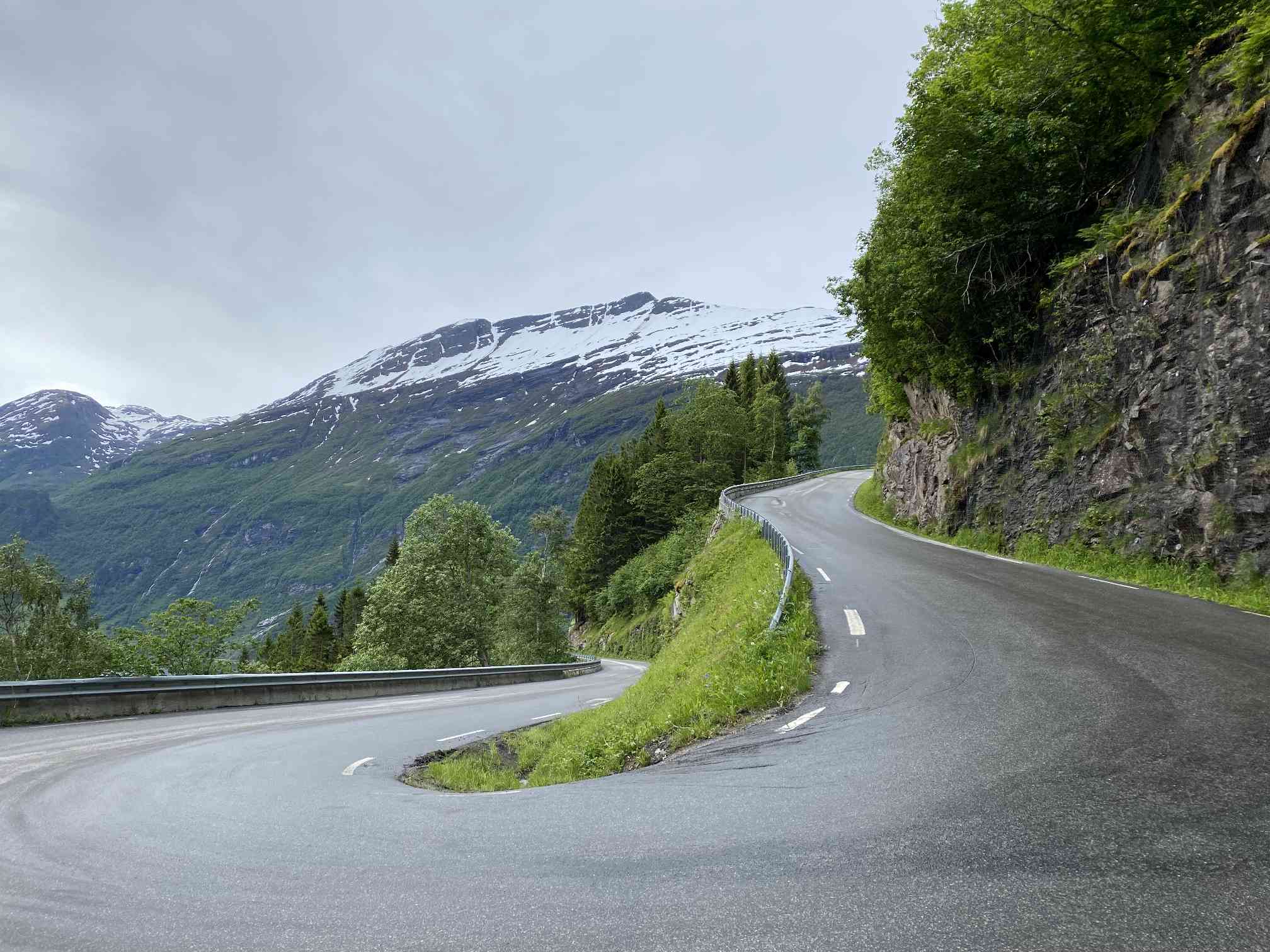 The weather is not so good today, but with the short way no problem.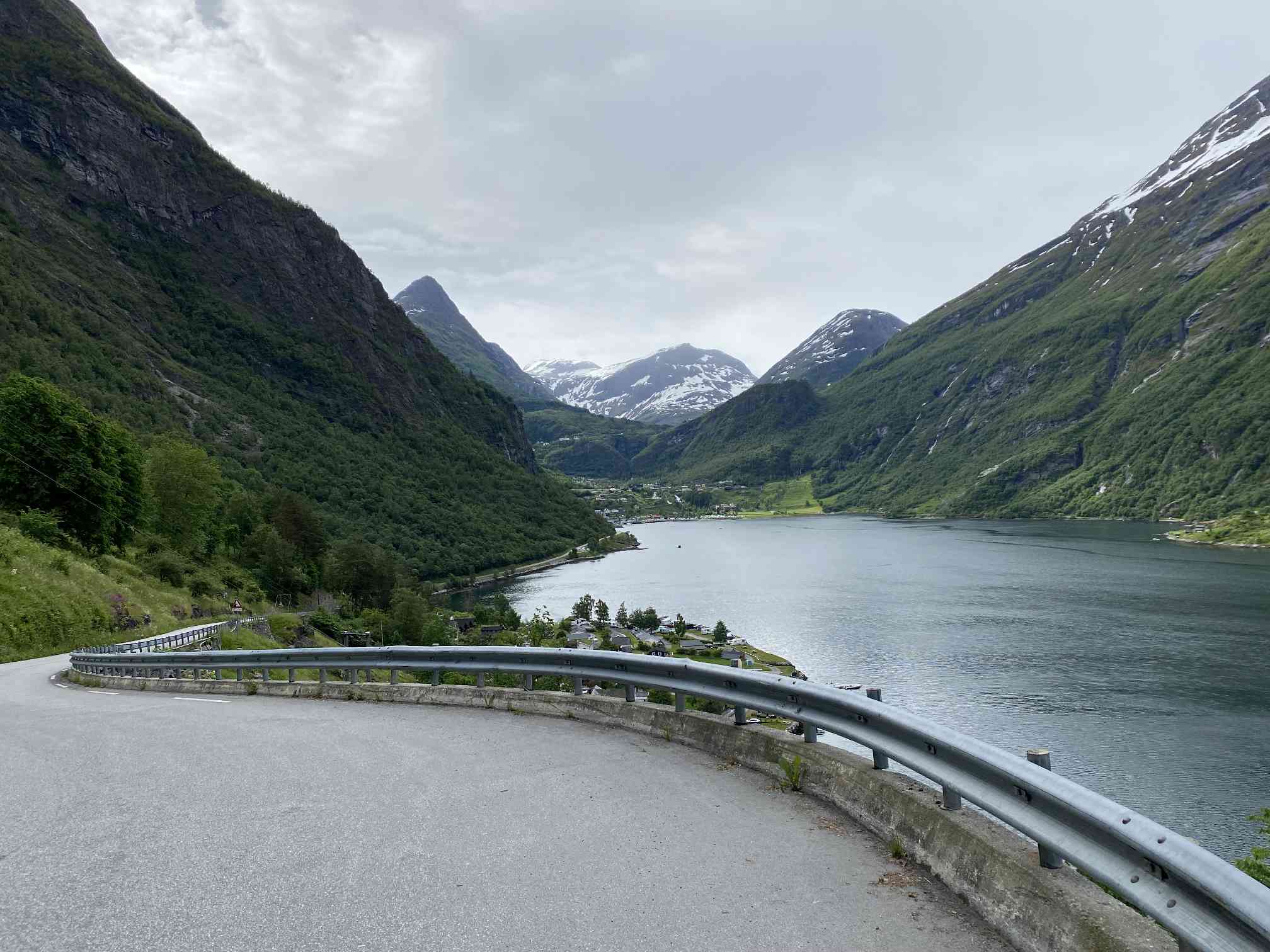 View back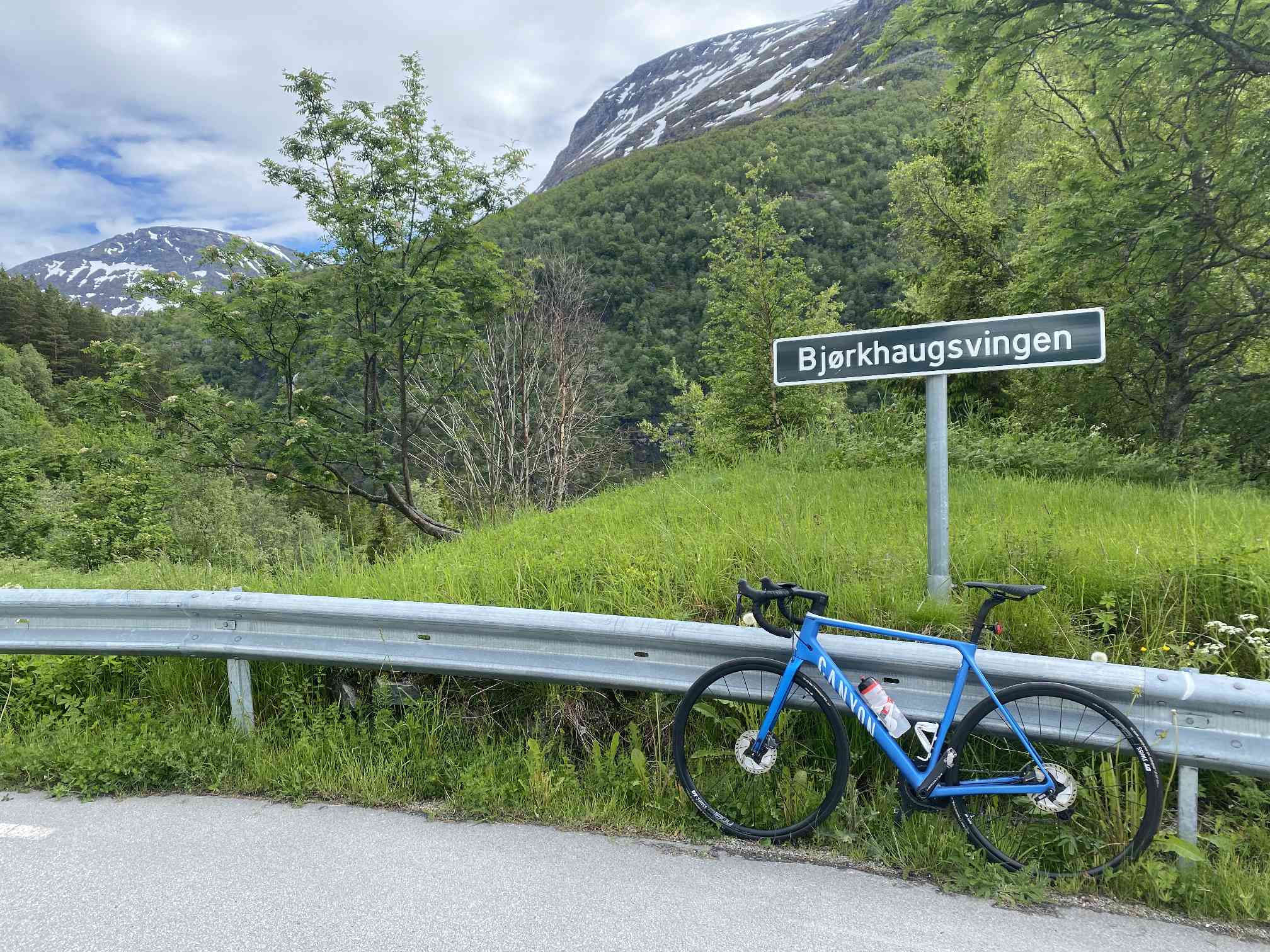 The hairpin bends are not numbered, but have Norwegian names. Here it is the "Birch Hill" switchback.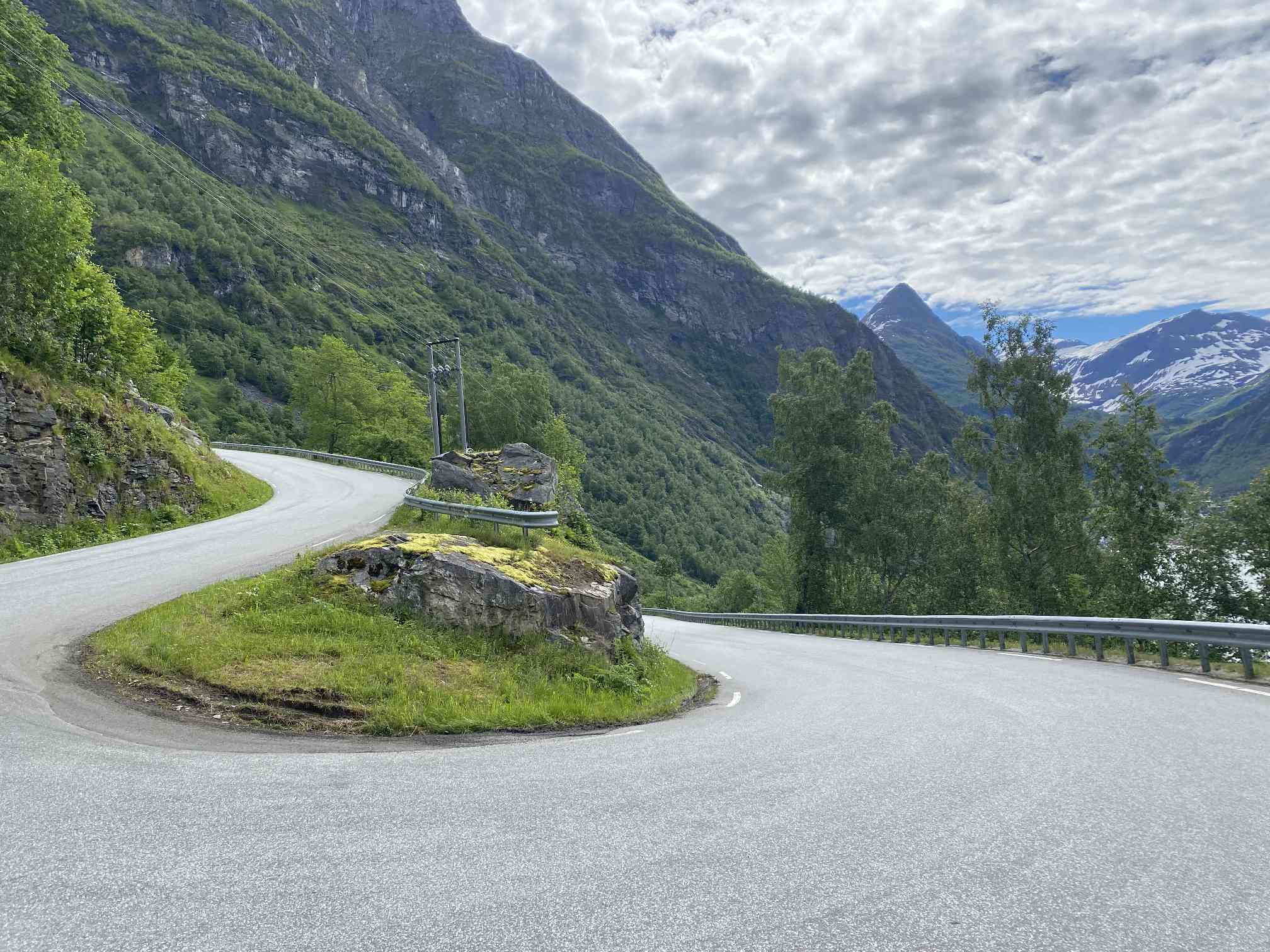 Elegantly it swings up...
...to the last bend: At the "Eagle's swing", you have the best view down towards Geiranger from a viewing platform.
Large cruise ships anchor in the Geirangerfjord almost every day. Today it is pleasantly quiet down there.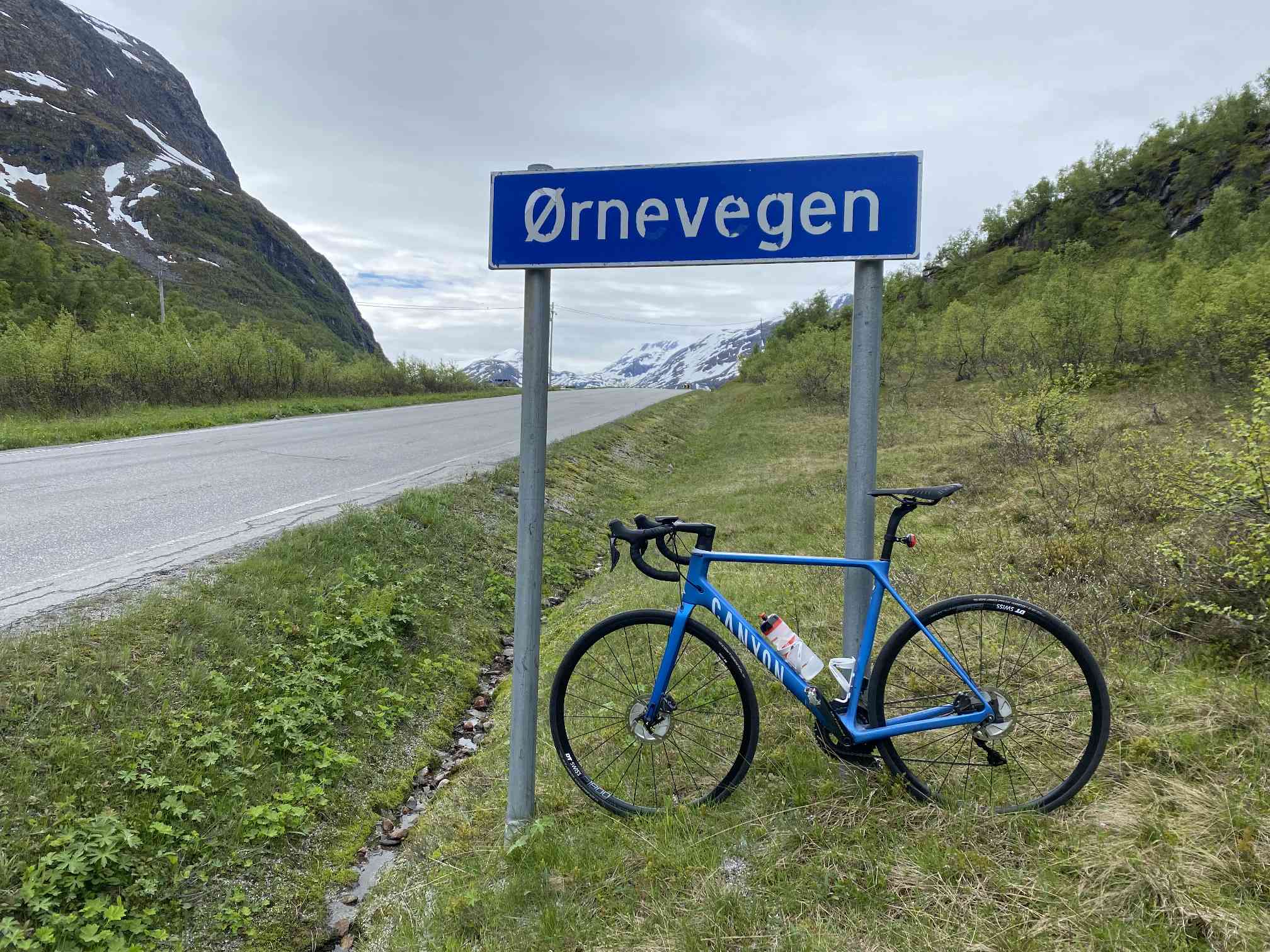 The actual top of the pass is a little further on at a car park behind the last bend.
The next day, we head up the other side of the fjord to Dalsnibba.