Norway's Trolllstigen is on almost every list of the world's most famous climbs. This is less due to its sporting key data than to its embedding in 1,000m high lateral valley walls and the viewing platform at the end of the "Troll Ladder", which allows a view down to the eleven narrow hairpin bends.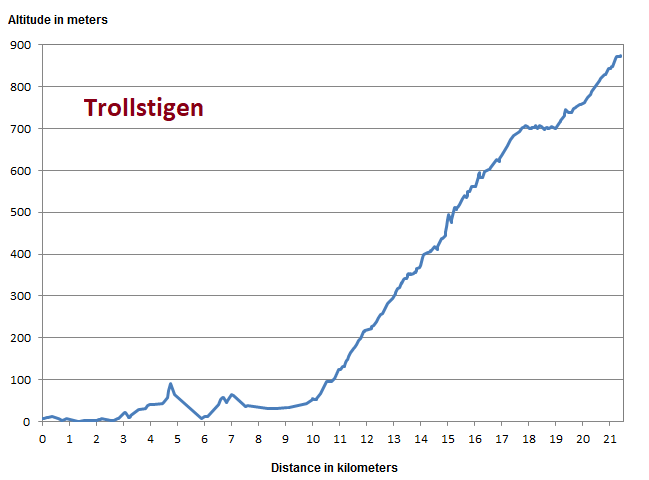 The actual Troll Ladder is only the narrow middle section between kilometres 10 and 18 with a gradient of almost 8%.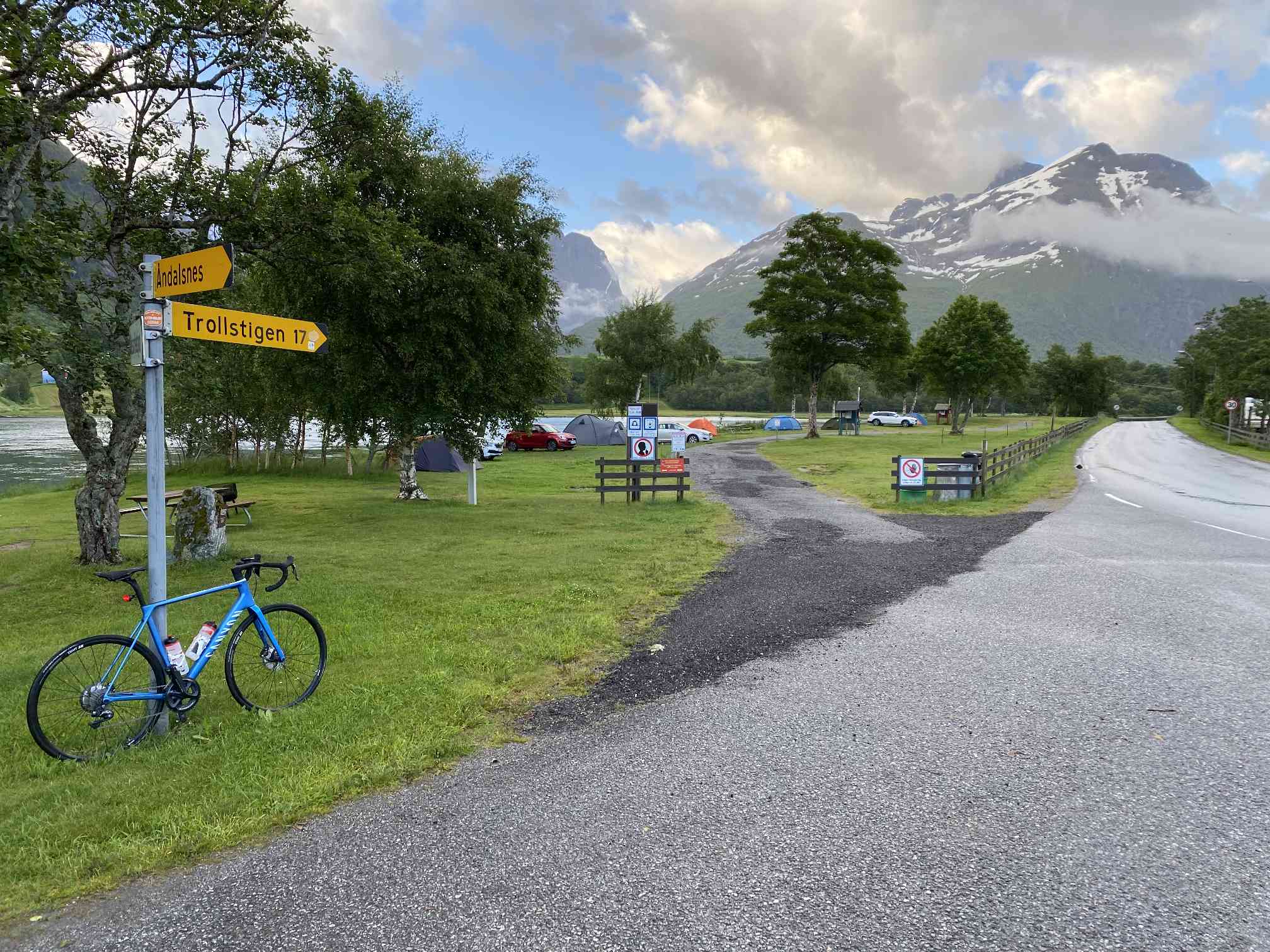 Start early in the morning at 5.30 a.m. to avoid the bad weather that is forecast and, above all, the crowds of tourists who make the pilgrimage up here in camper vans and coaches. In the narrow time window between June and October, there are supposed to be hundreds of thousands...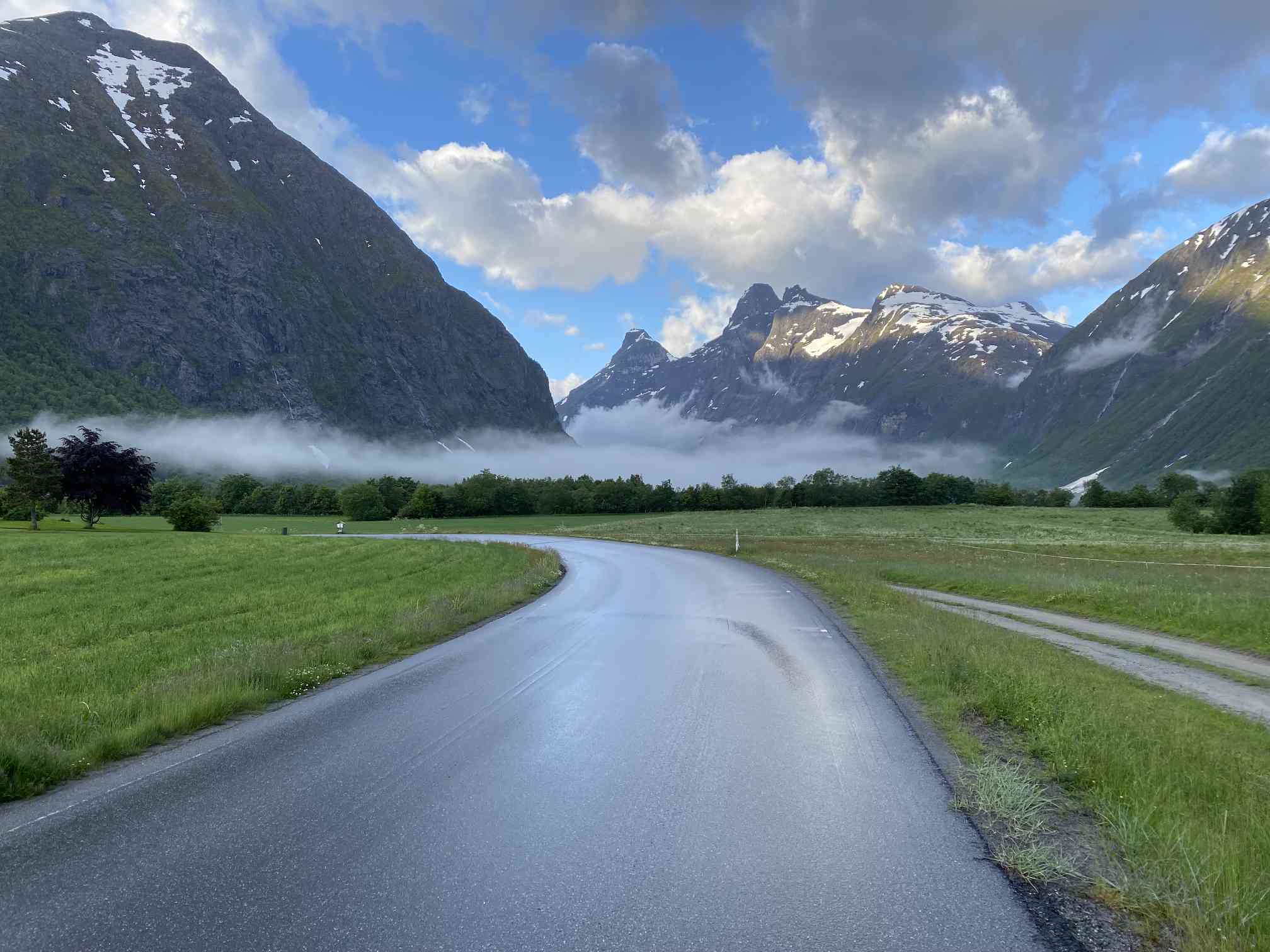 So today only nine vehicles pass me on the way up, but on the way back I am already met by tens of motorhomes (half of them from Germany, a quarter from the Netherlands)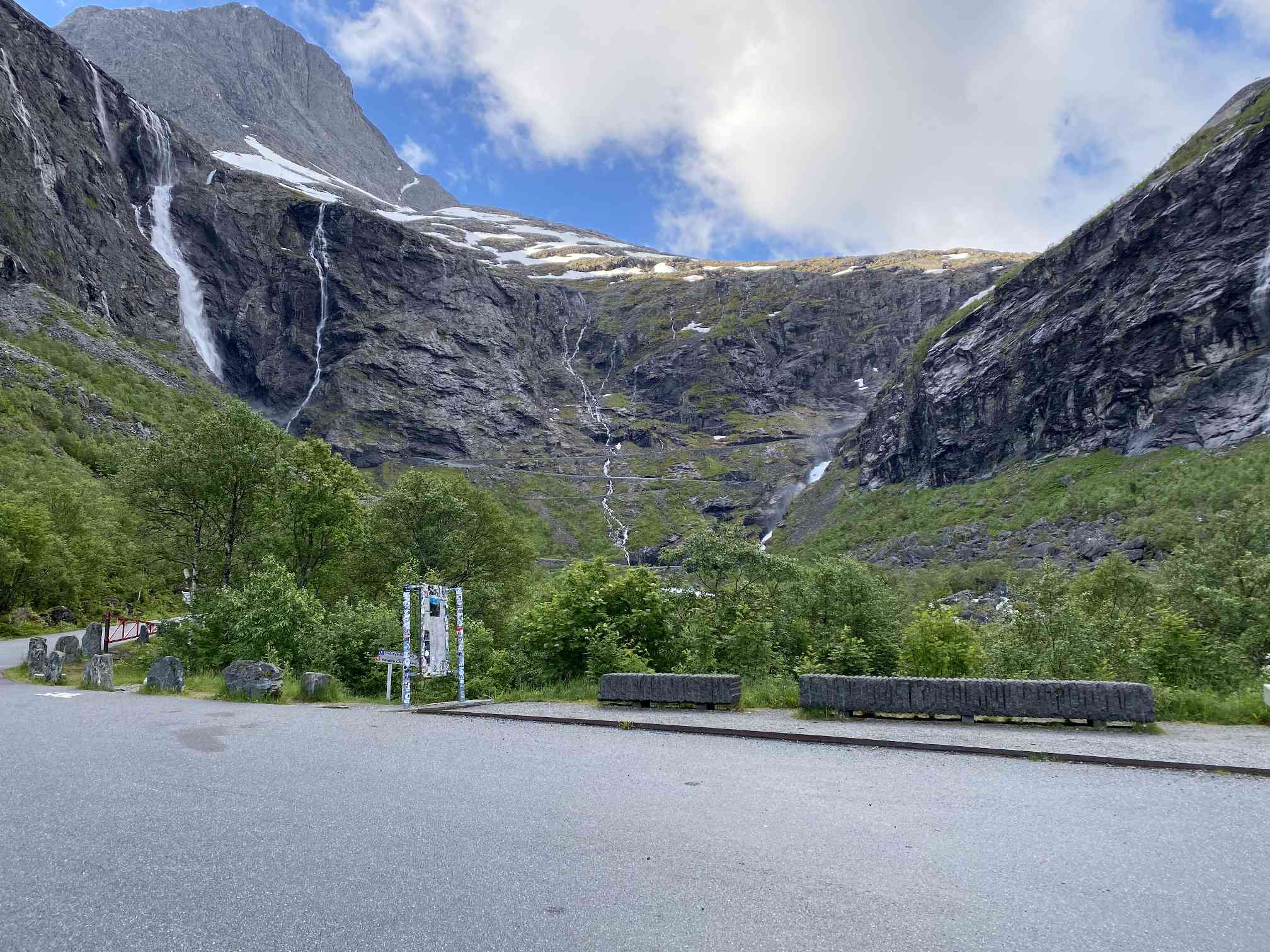 At first, it's about ten kilometres into the valley without any significant gain in altitude. The "Troll Ladder" is visible in the background.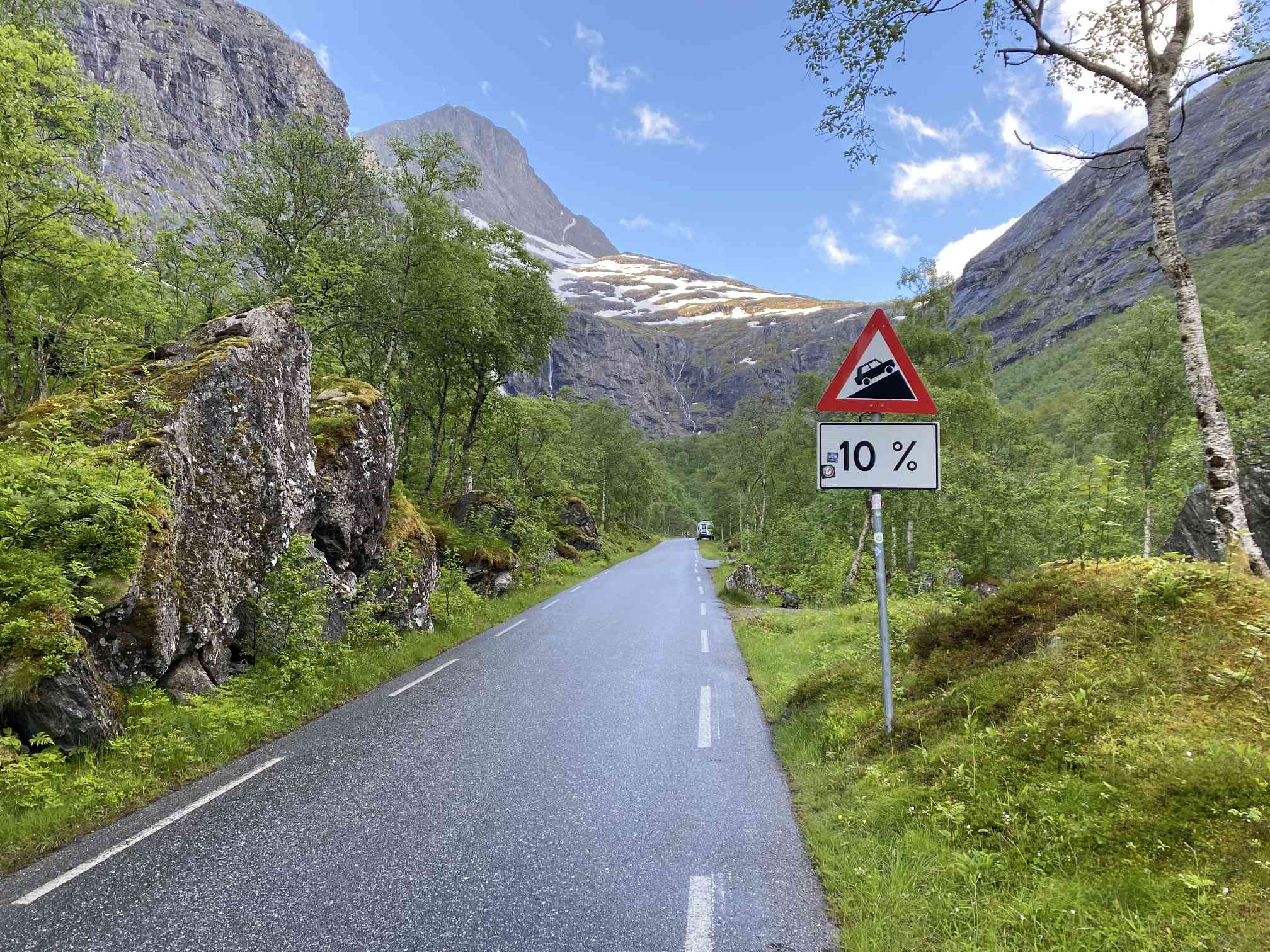 But then it gets steep.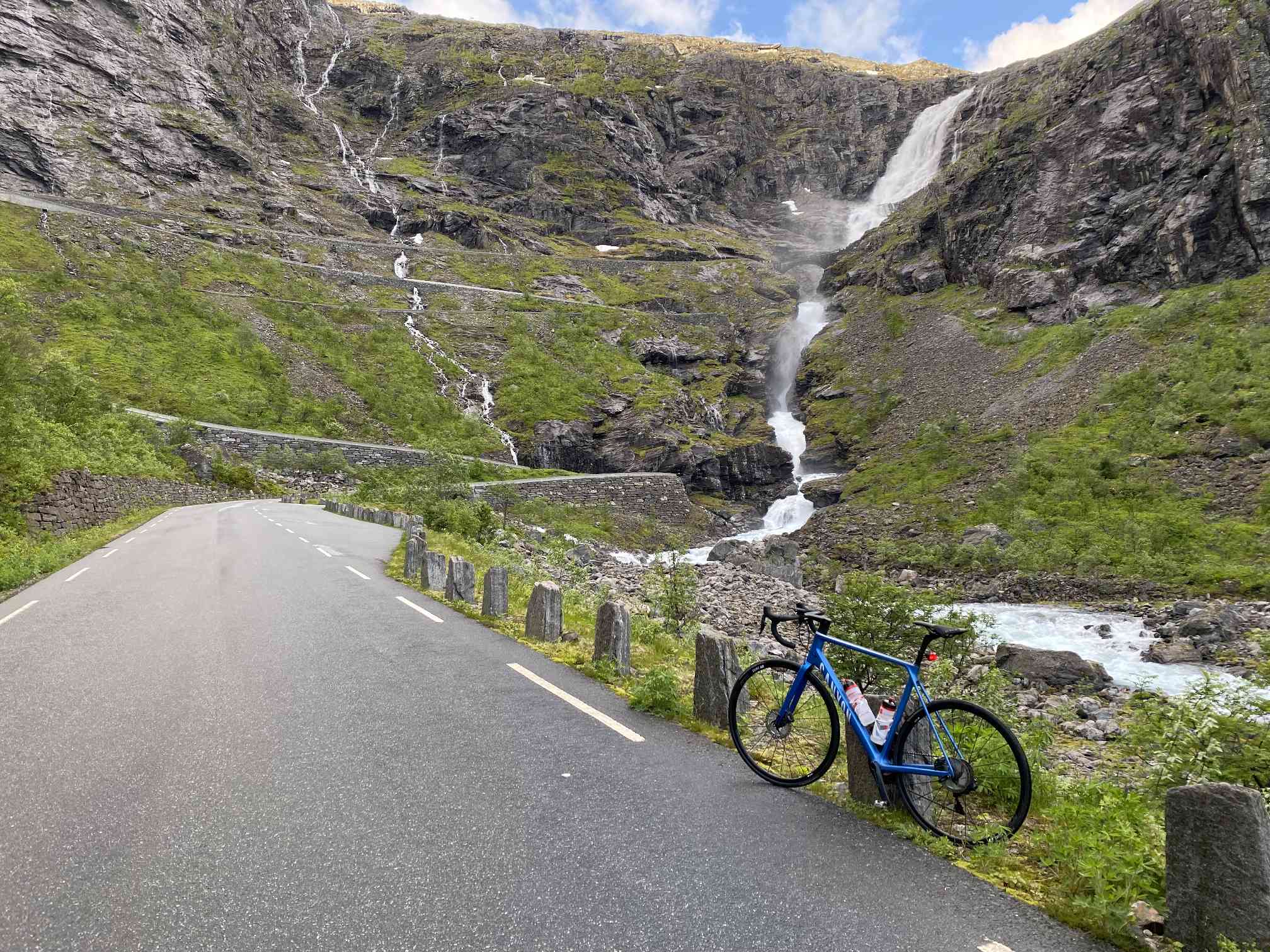 The Trollstigen is divided by a mighty waterfall. There are six hairpin bends on the left and five on the right.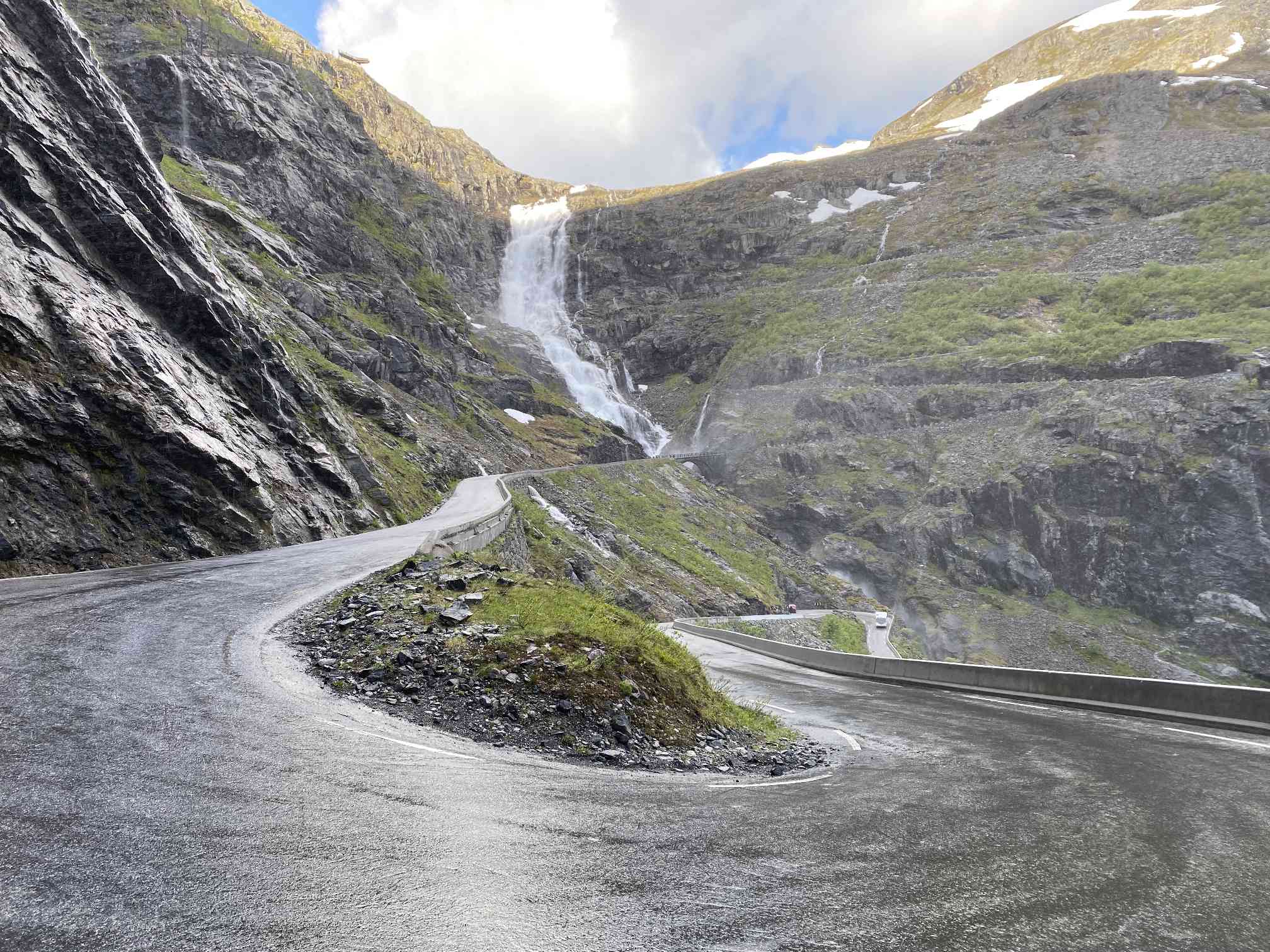 Another waterfall makes one of the left-hand bends a wet affair.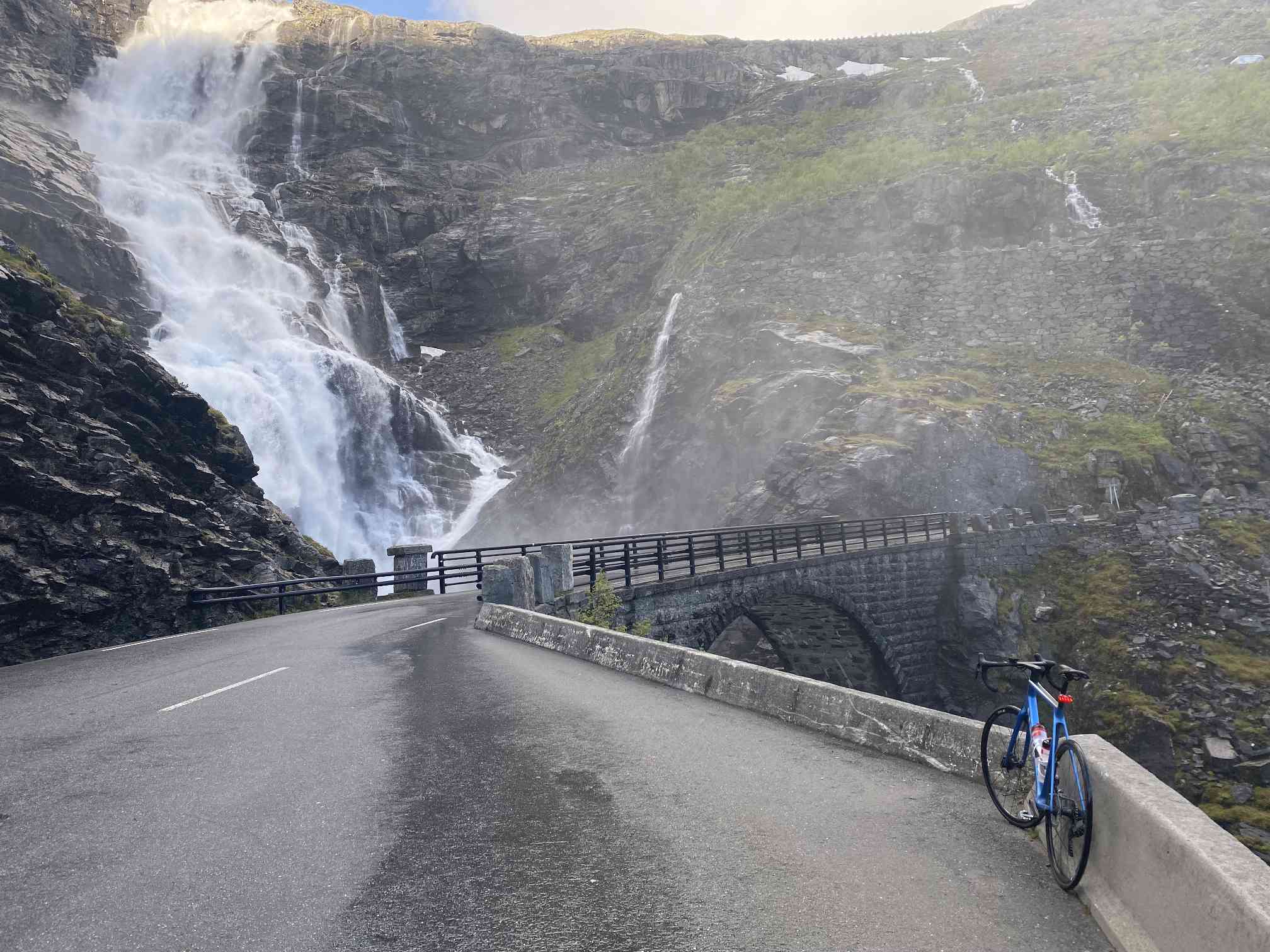 At this bridge, you have mastered half of the Troll Ladder.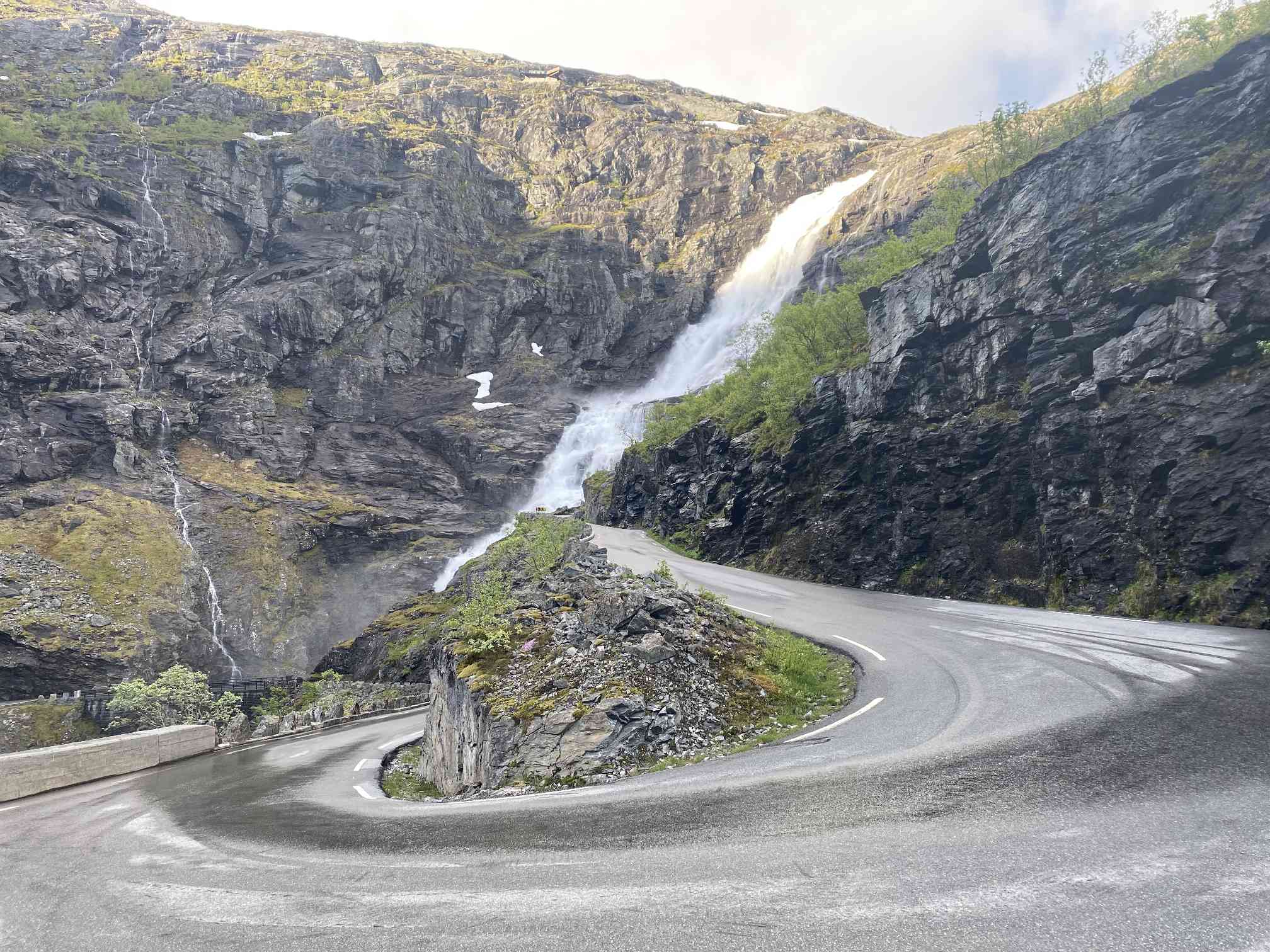 The hairpin bends are tight and fun.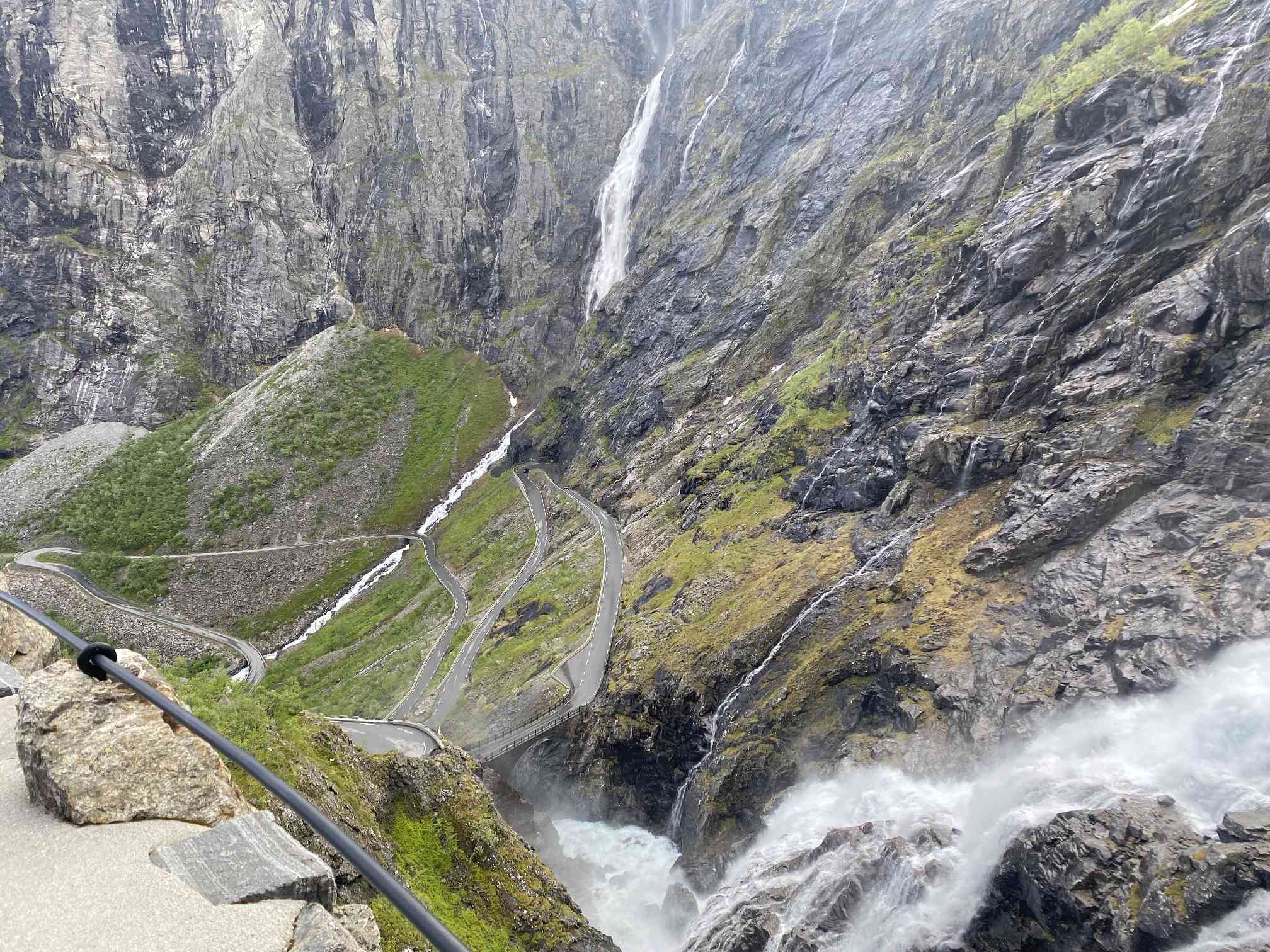 View back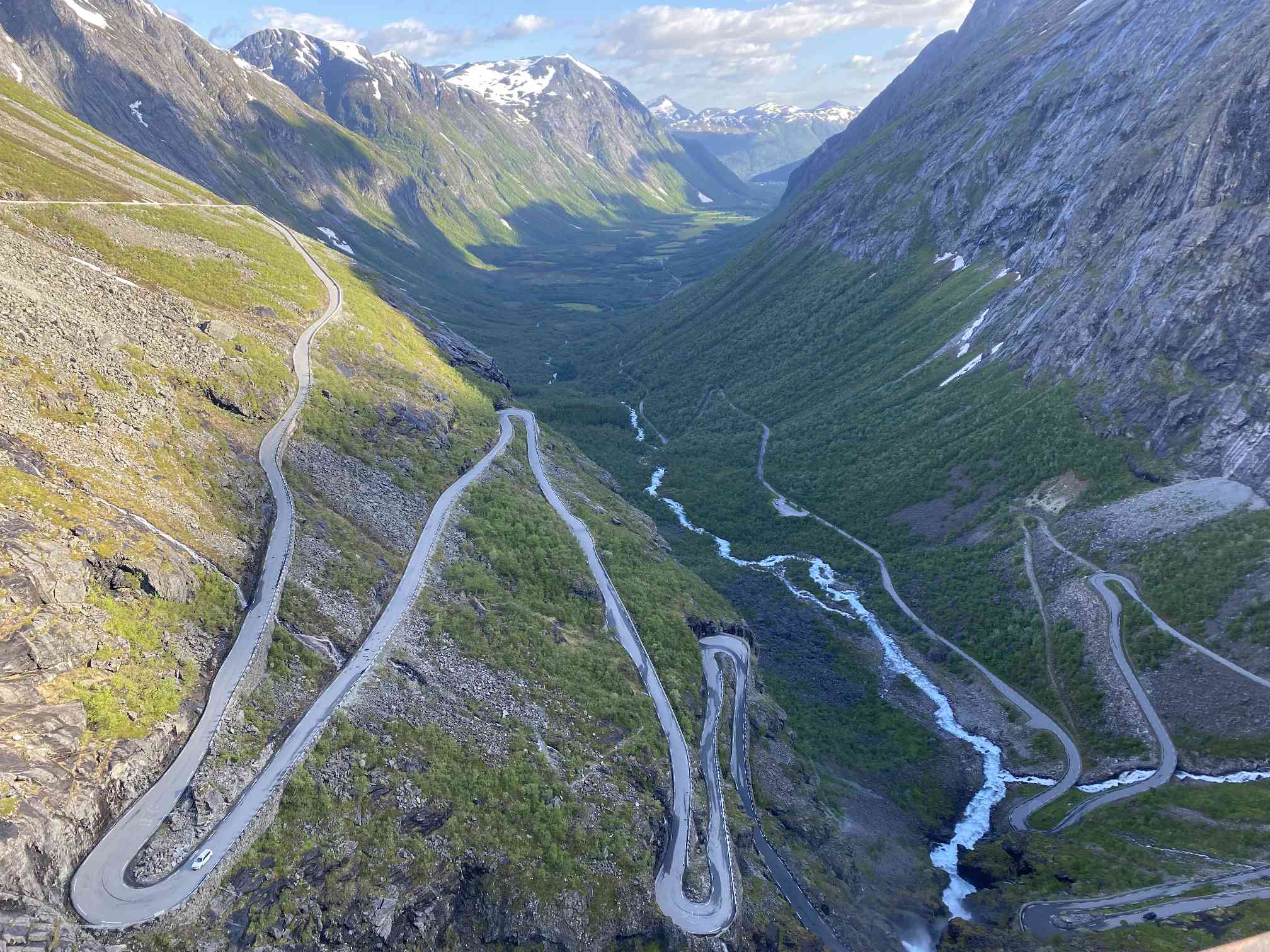 Then you reach the viewing platform at the end of the narrow climb relatively quickly. From there you have this impressive view down to Trollstigen.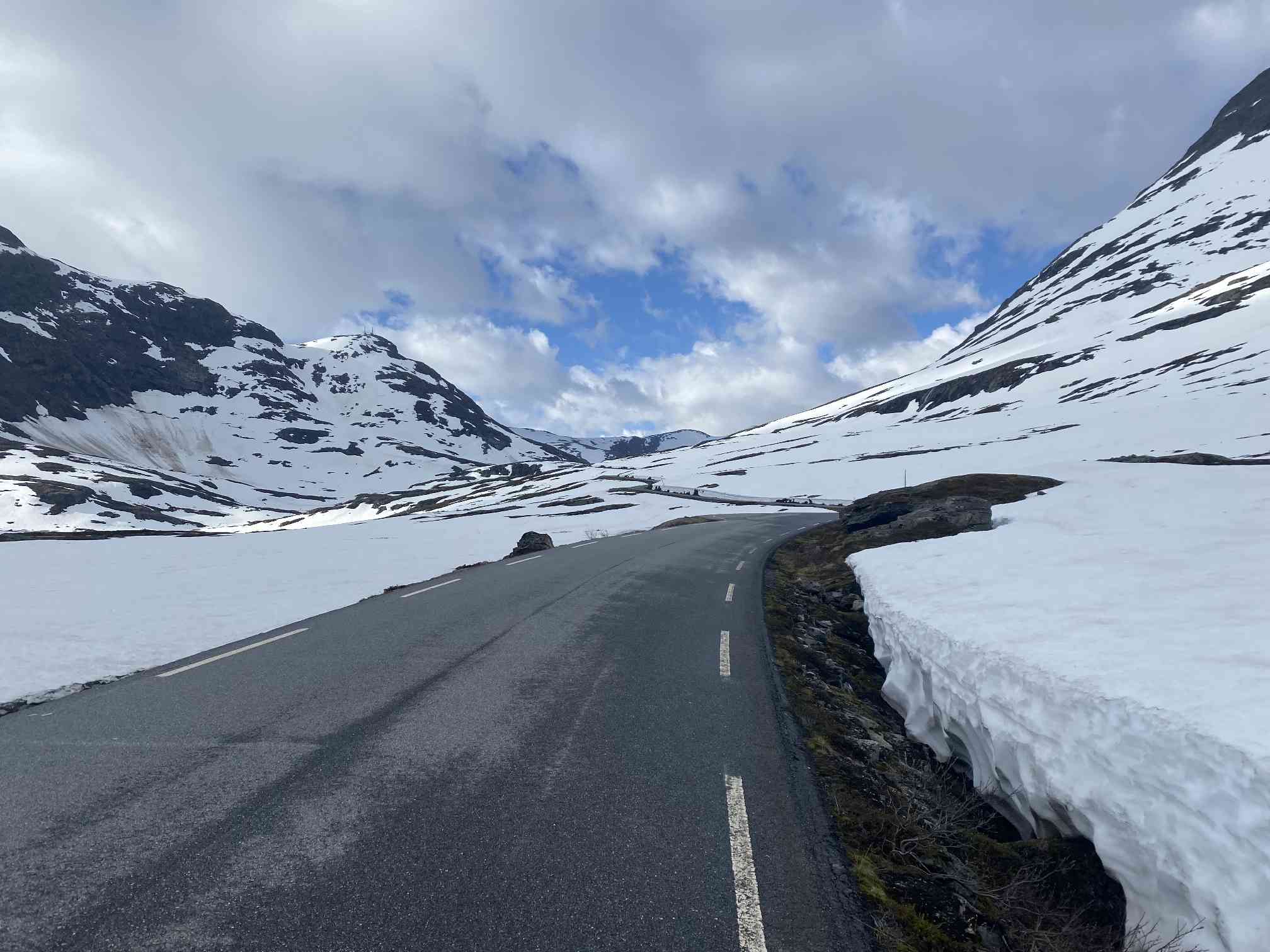 Behind it, it becomes surprisingly wintry on the way to the actual top of the pass.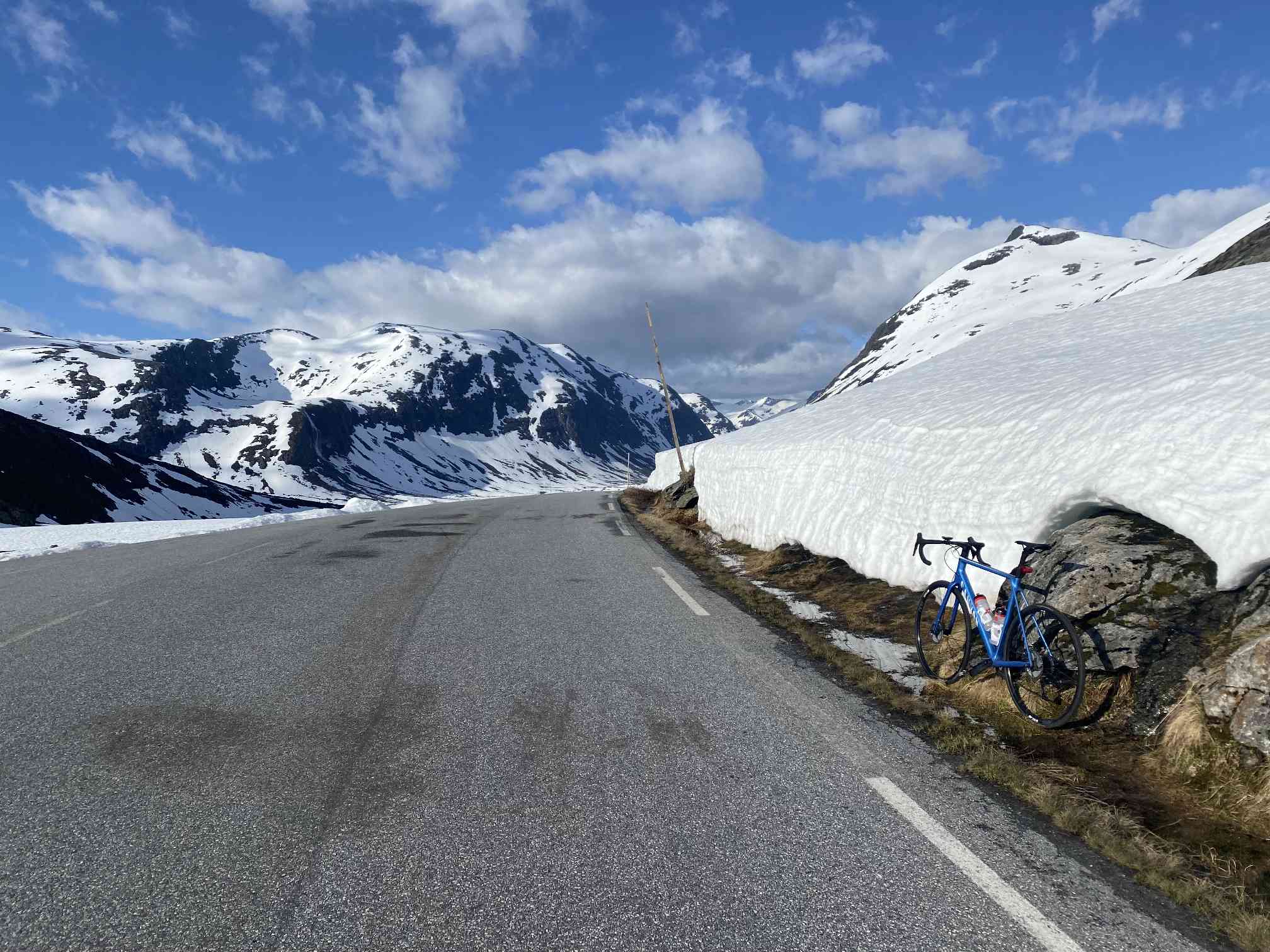 Pass summit without sign
The next day, we head up the Ørnevegen along the Geirangerfjord.