Khardung La 5,602m
(actually only some 5,360m)
Khardung La is situated in the Indian Himalayan province Ladakh close to the borders to Pakistan and Tibet. Ladakh is characterised as Bhuddistical and also called "Little Tibet". Khardung La connects the small town Leh with the Nubra Valley in direction to the Karakoram mountains. The southern ramp of the pass leads up 38km with an average 4-5% grade in large serpentines to the pass summit. The road is considered "motorable" and is mostly paved, but can definitely not be challenged on a road bike. Even on a hardtail MTB you become thrilled on the last kilometers of the road. Massive Indian military presence in the area and associated military convoys cause additional problems. A military-check point on the road requires passport and a respective permit to ride the pass. It is strongly recommended to get previously used to the high altitude if you want to cycle this mountain road. However, the official elevation of 18,380 feet (= 5,602 m) is obviously wrong. Barometric altimeters, GPS devices and Google Maps/Earth all indicate a maximum altitude of approx. 5,360m.
Click here for some further
information
on the highest passes and mountain roads of each of the continents.
Start: Leh 3,600m
Altitude difference: 1,697m
Distance to summit: 38km
July 2008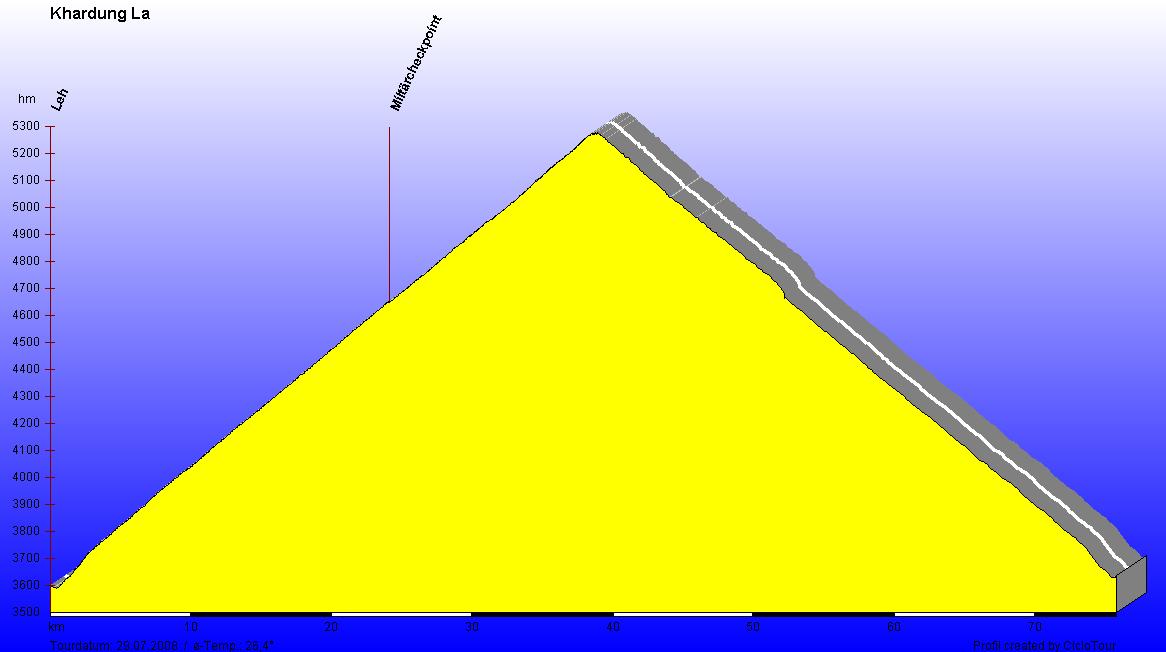 Ascending slope is comfortable and can be cycled rhythmically. The elevation profile includes the return way.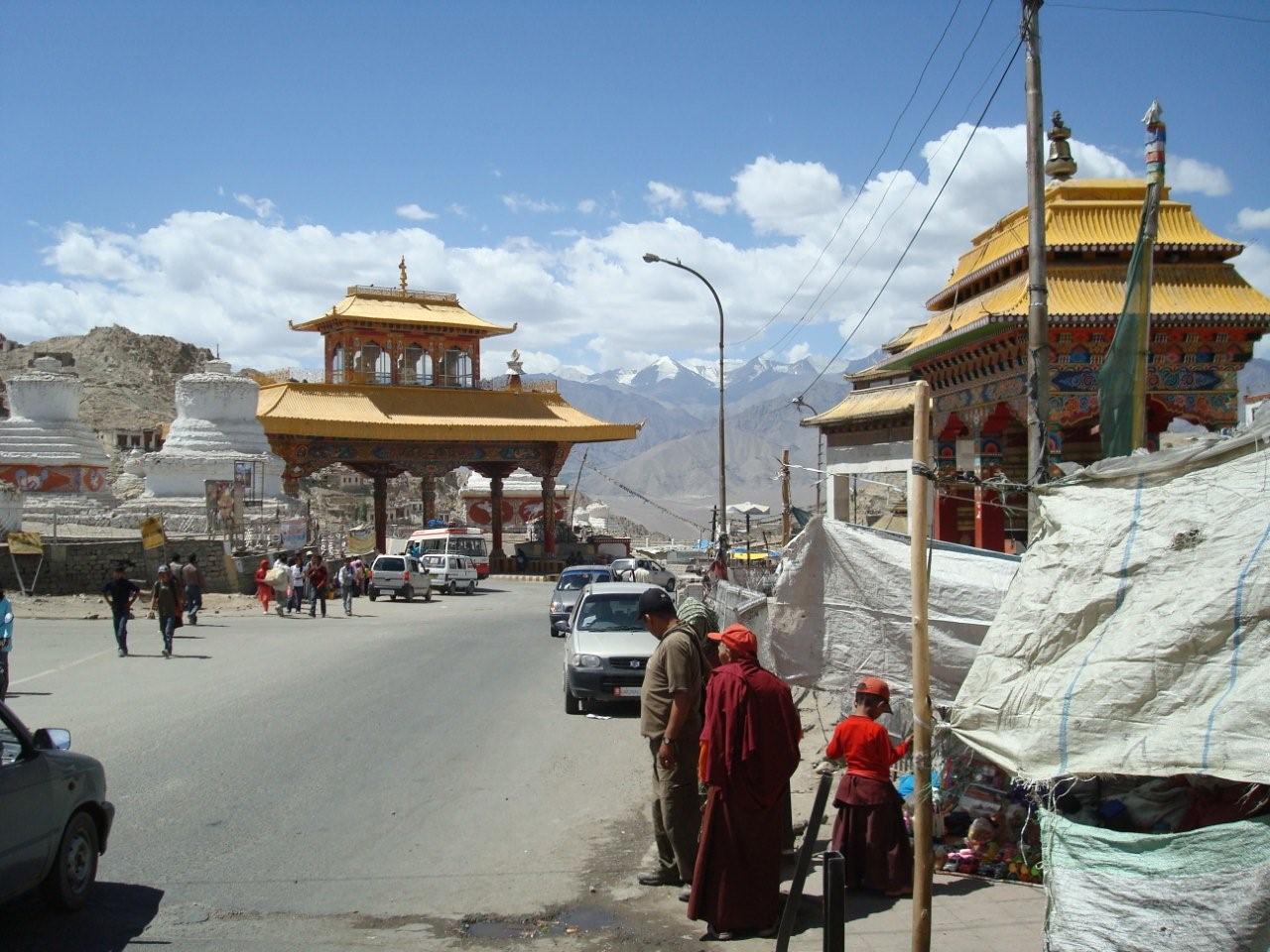 Departure is in the little town of Leh. To the South the Zanskar Range with its snowcapped nearly 6,400m high Stok-mountains.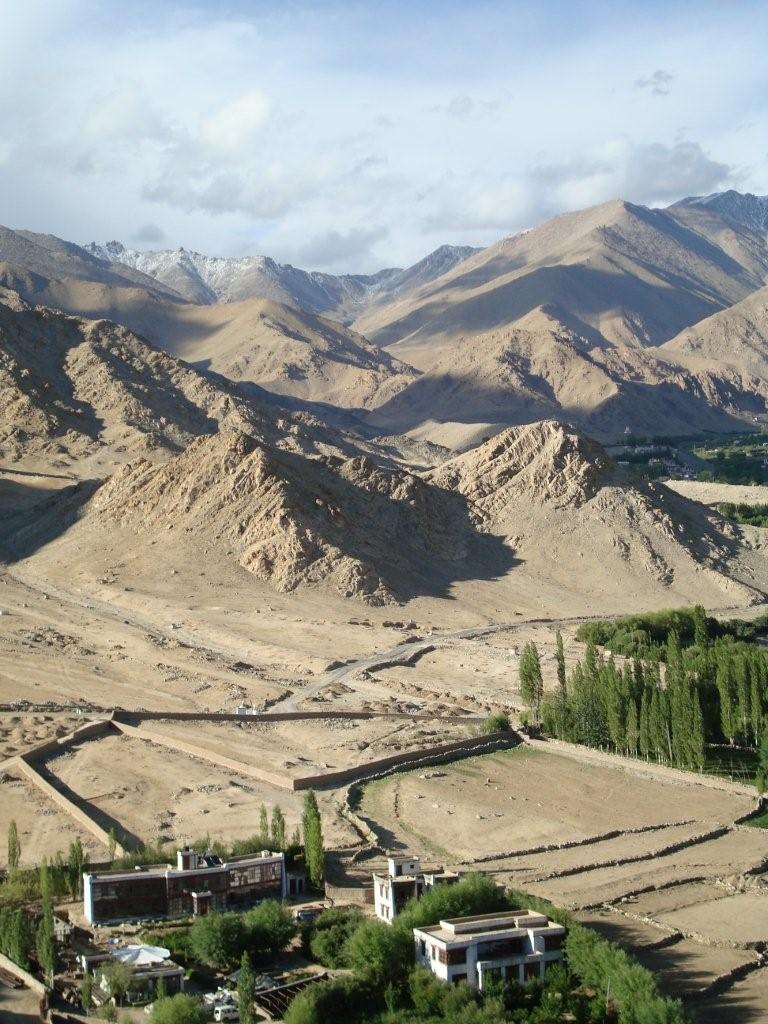 View in direction North to Khardung La.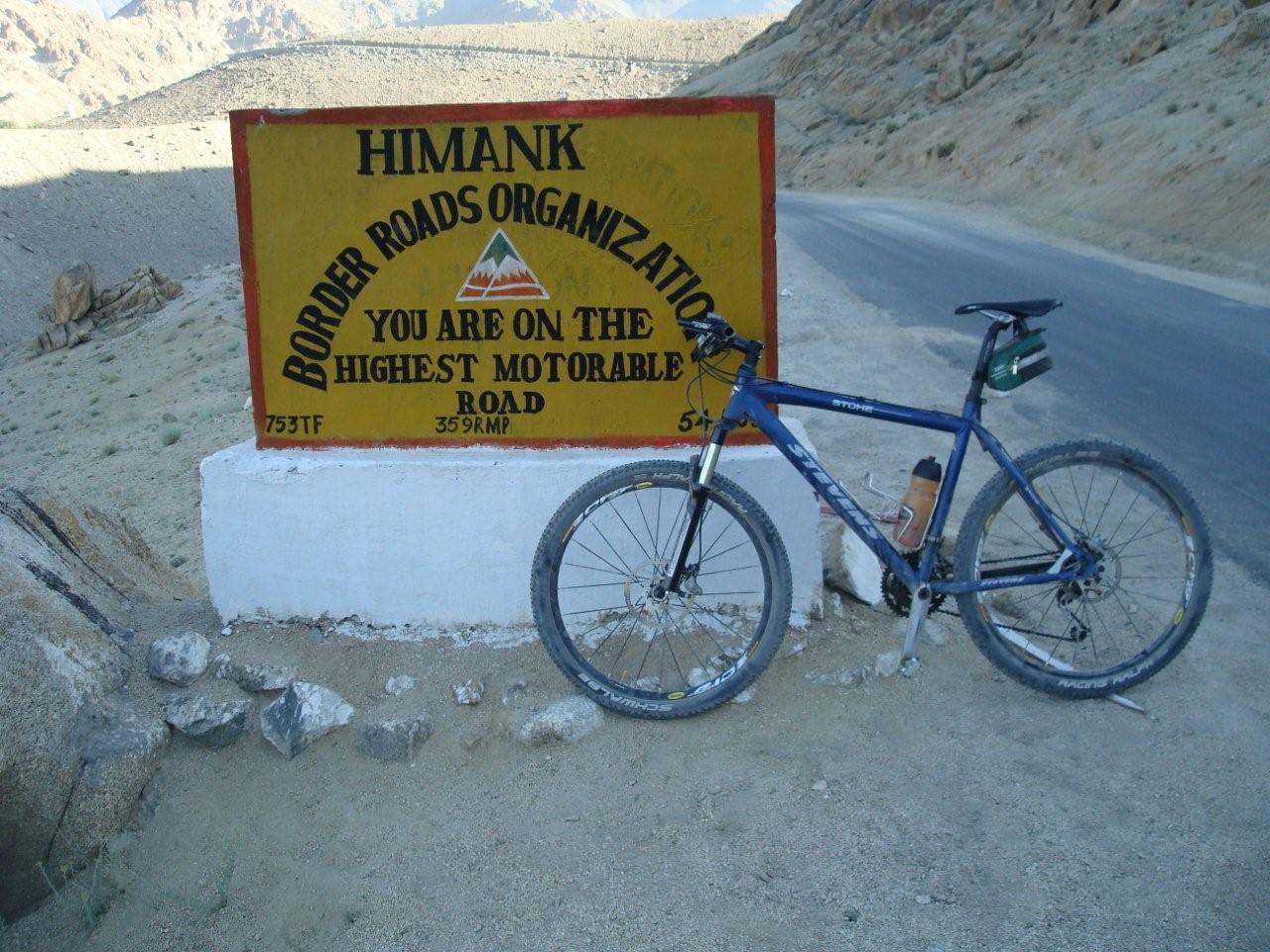 Welcome at the beginning of the road shortly after leaving Leh.
Slowly you gain altitude difference.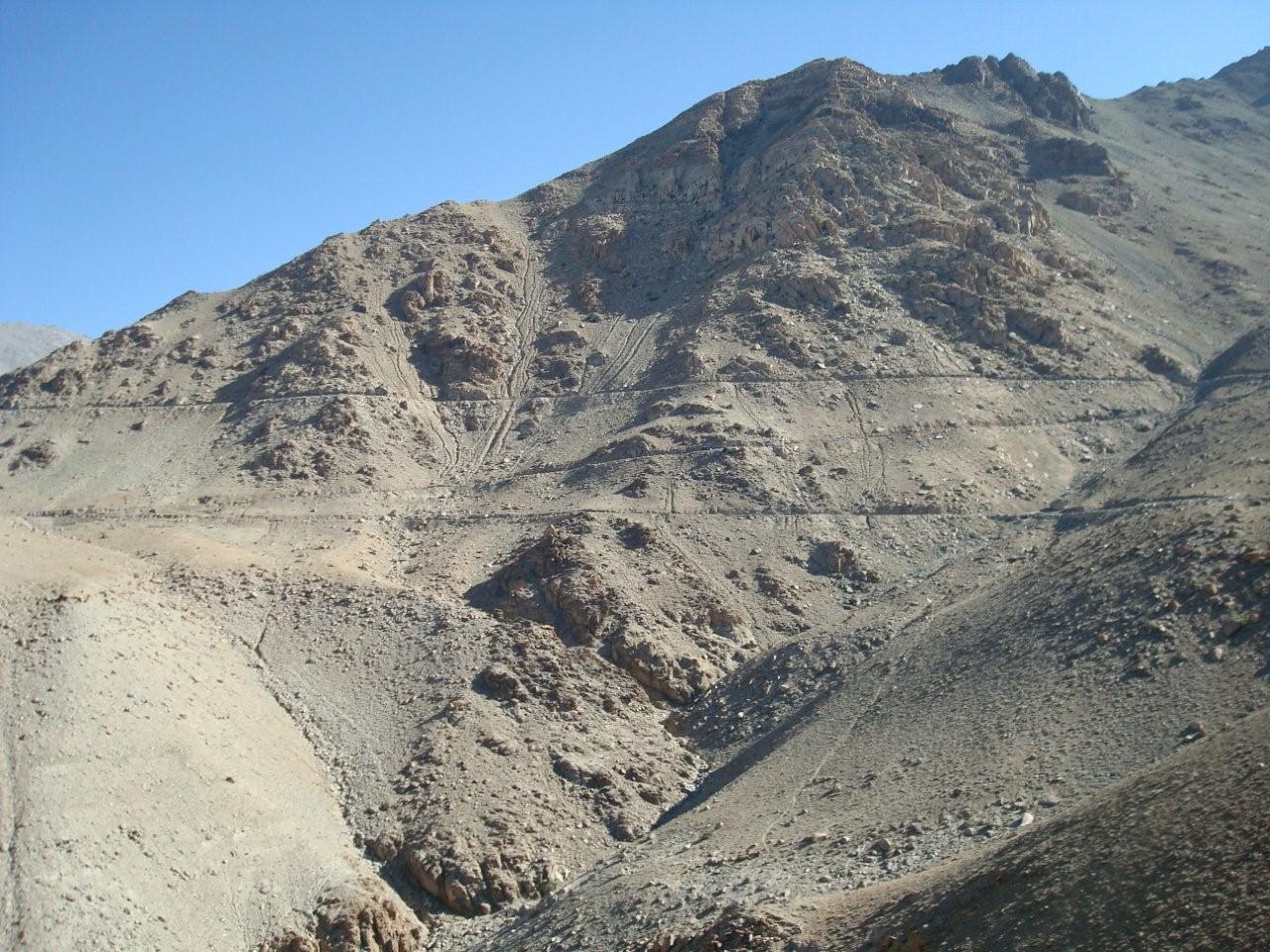 Wide serpentines lead to the summit.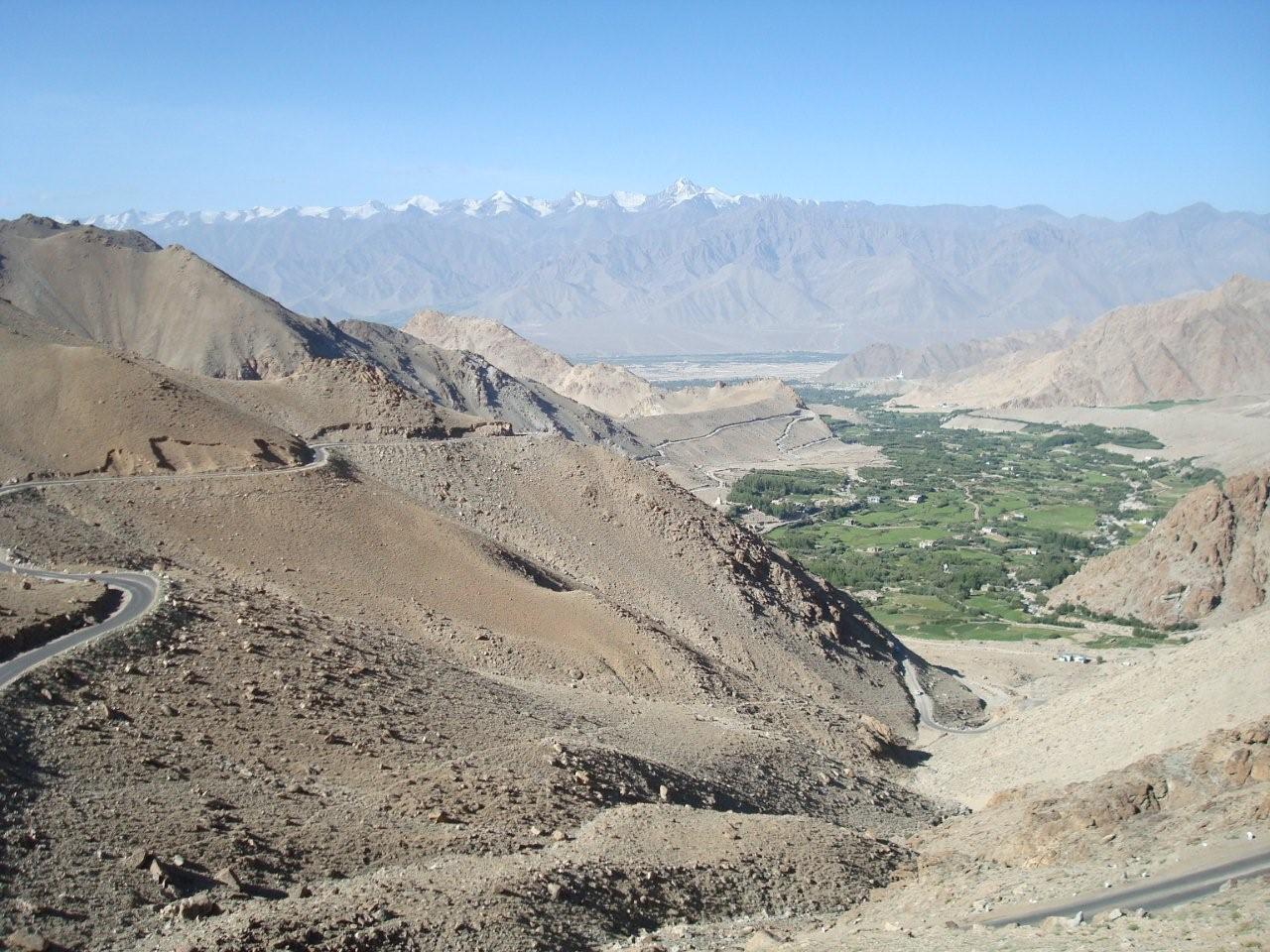 Green oasis Leh is located within only a high mountain desert.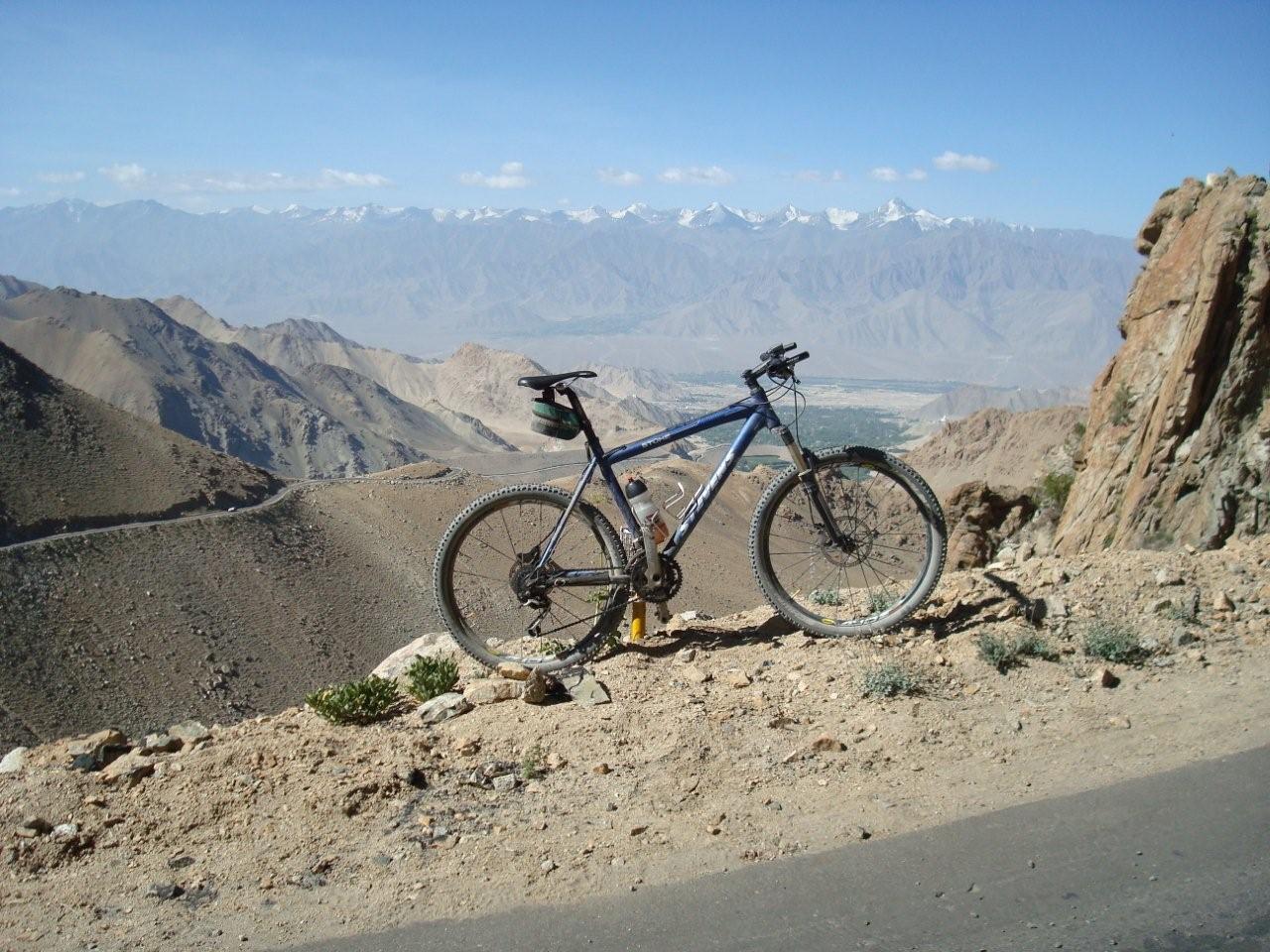 ...and higher and higher...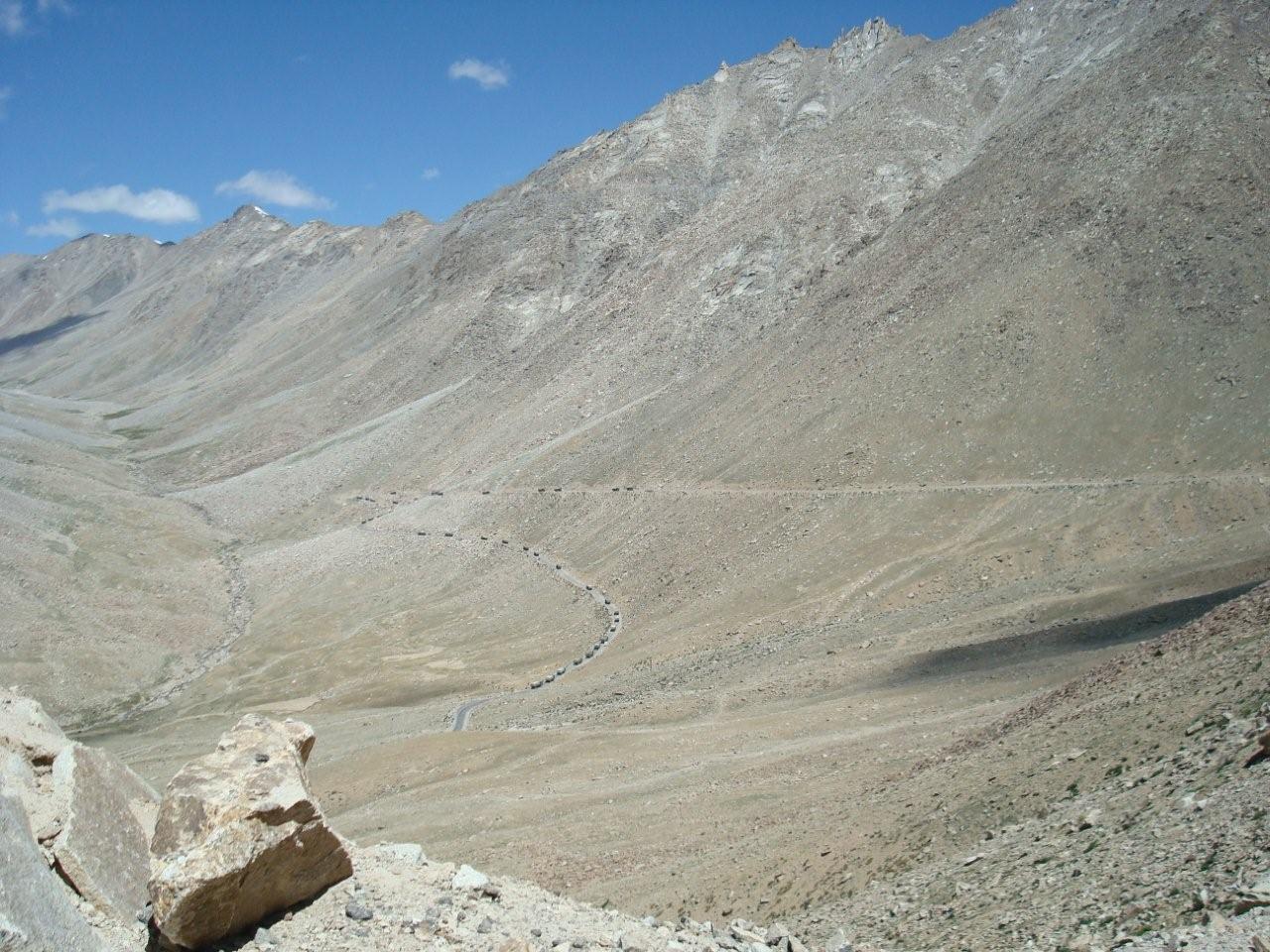 Indian military convoys on their way to Nubra-Valley in direction to the border to Pakistan quake the mountains.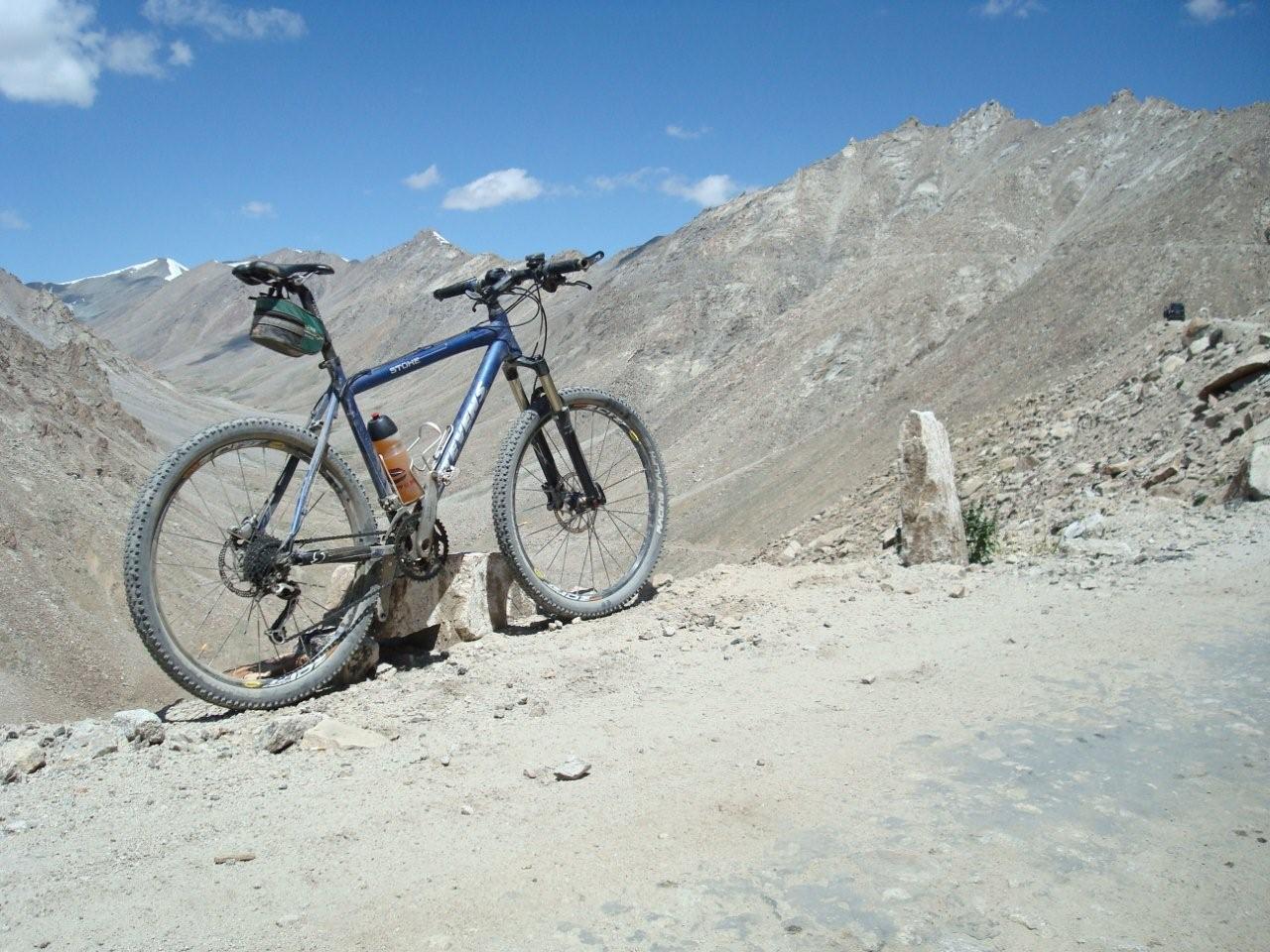 To the right of the handlebar the pass summit.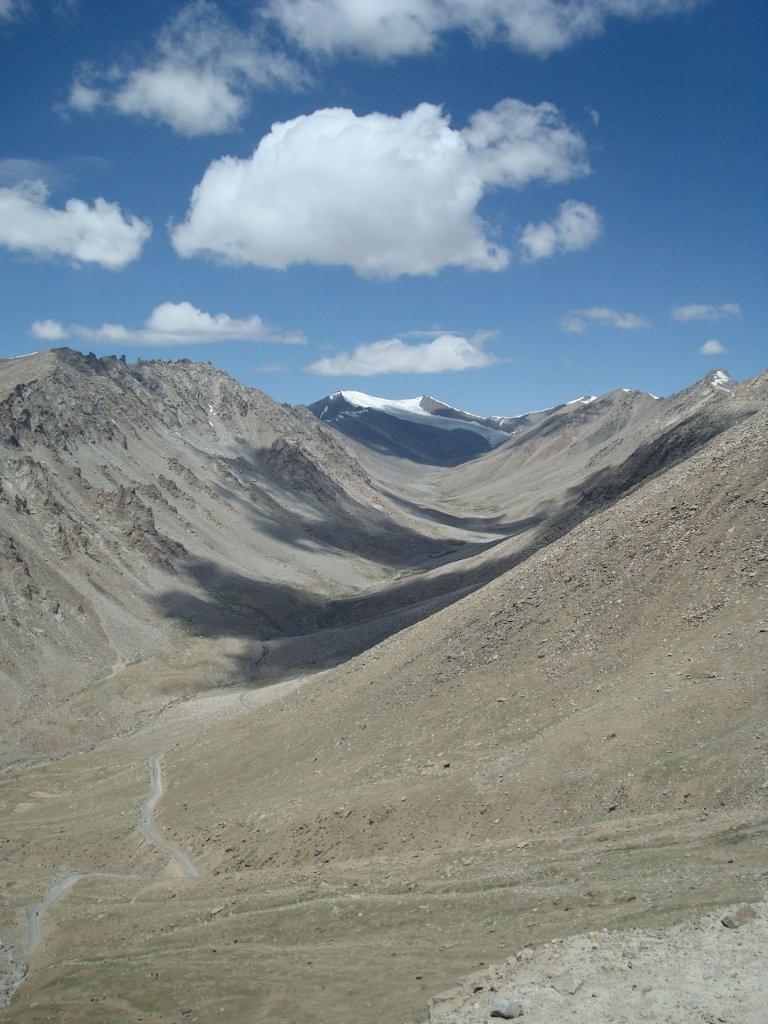 High mountain desert at an altitude of above 5,000m.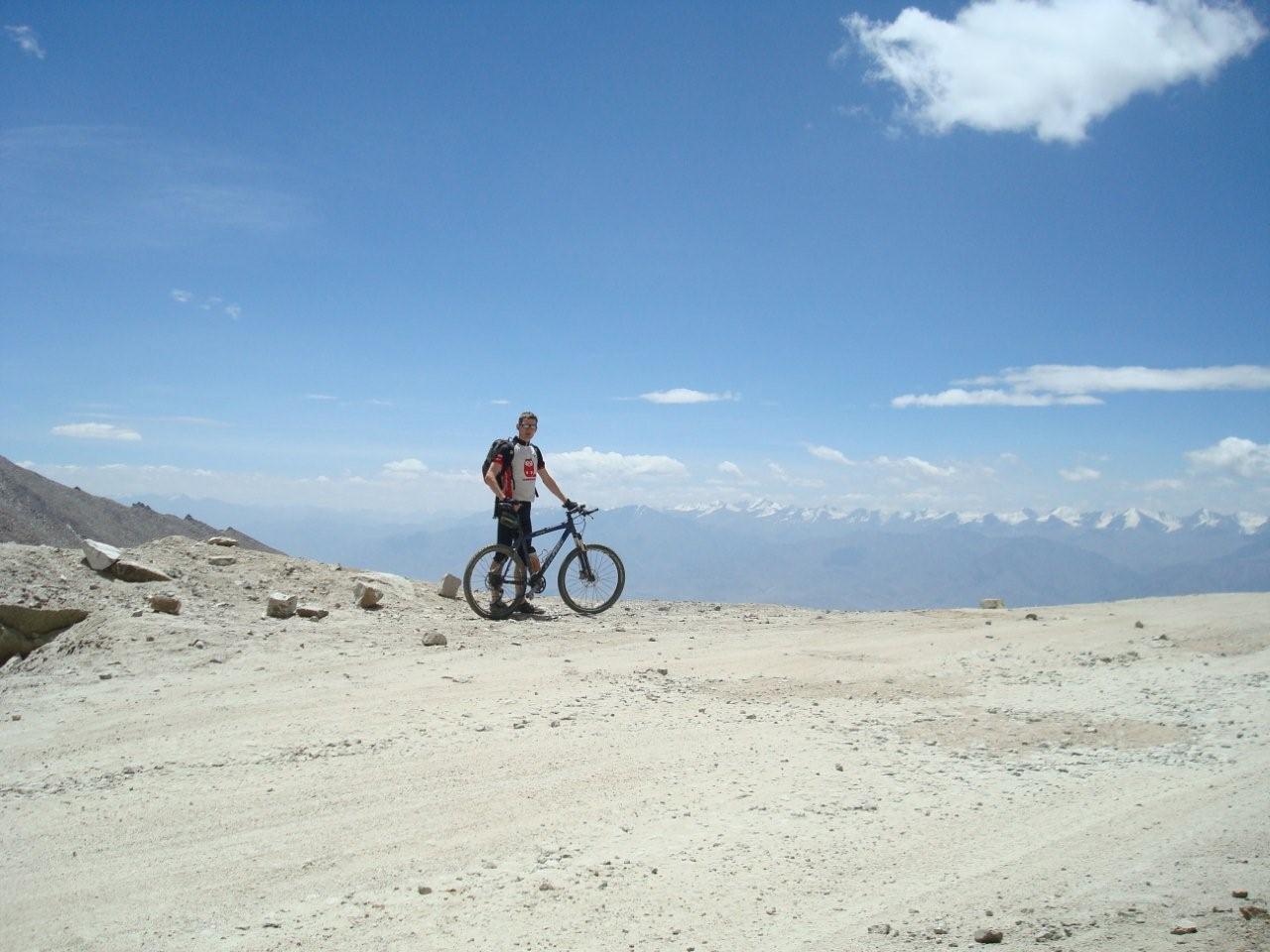 It is the end of the world...
Welcome on pass summit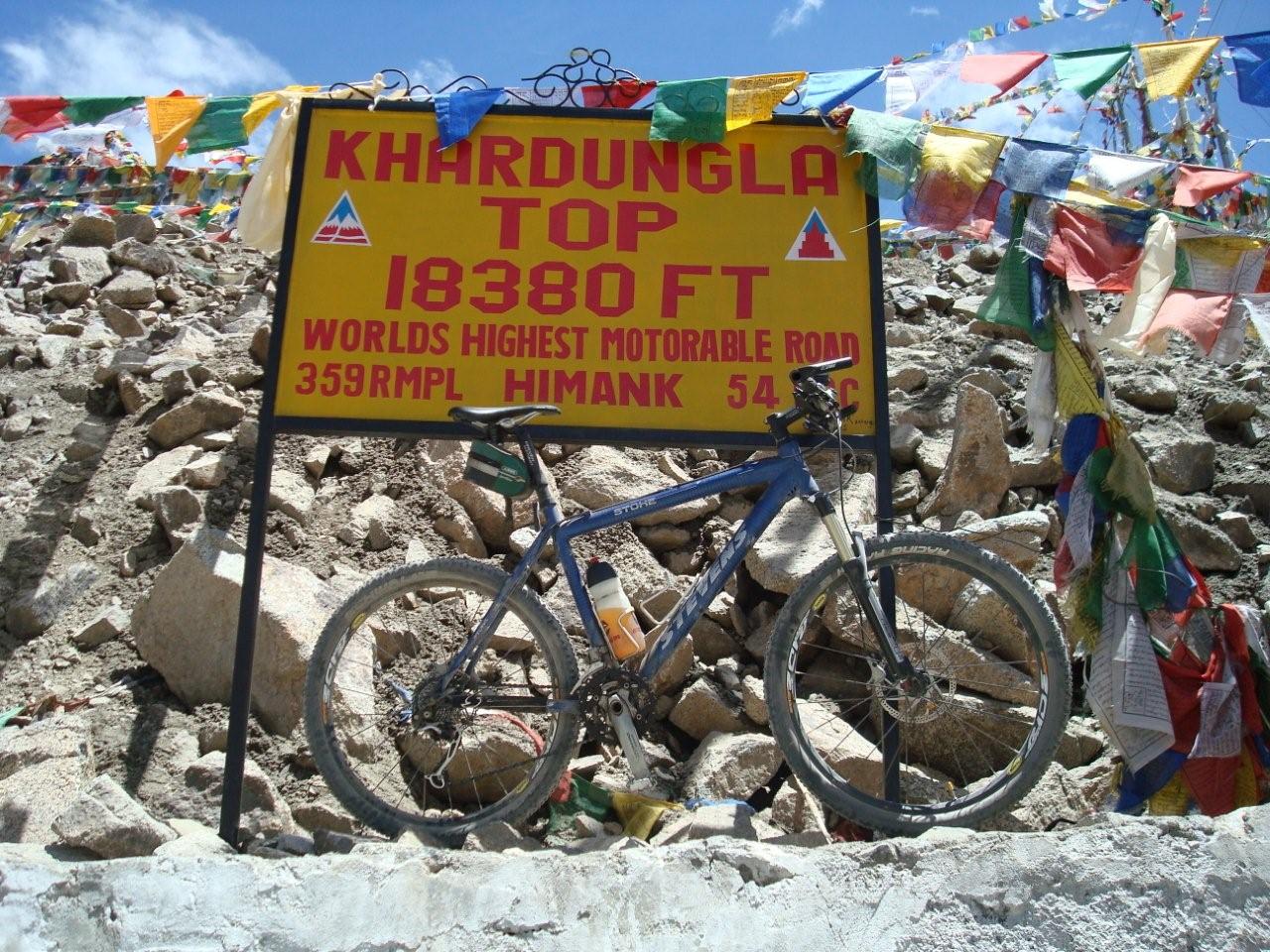 Official height of 18,380 feet = 5,602m above sea level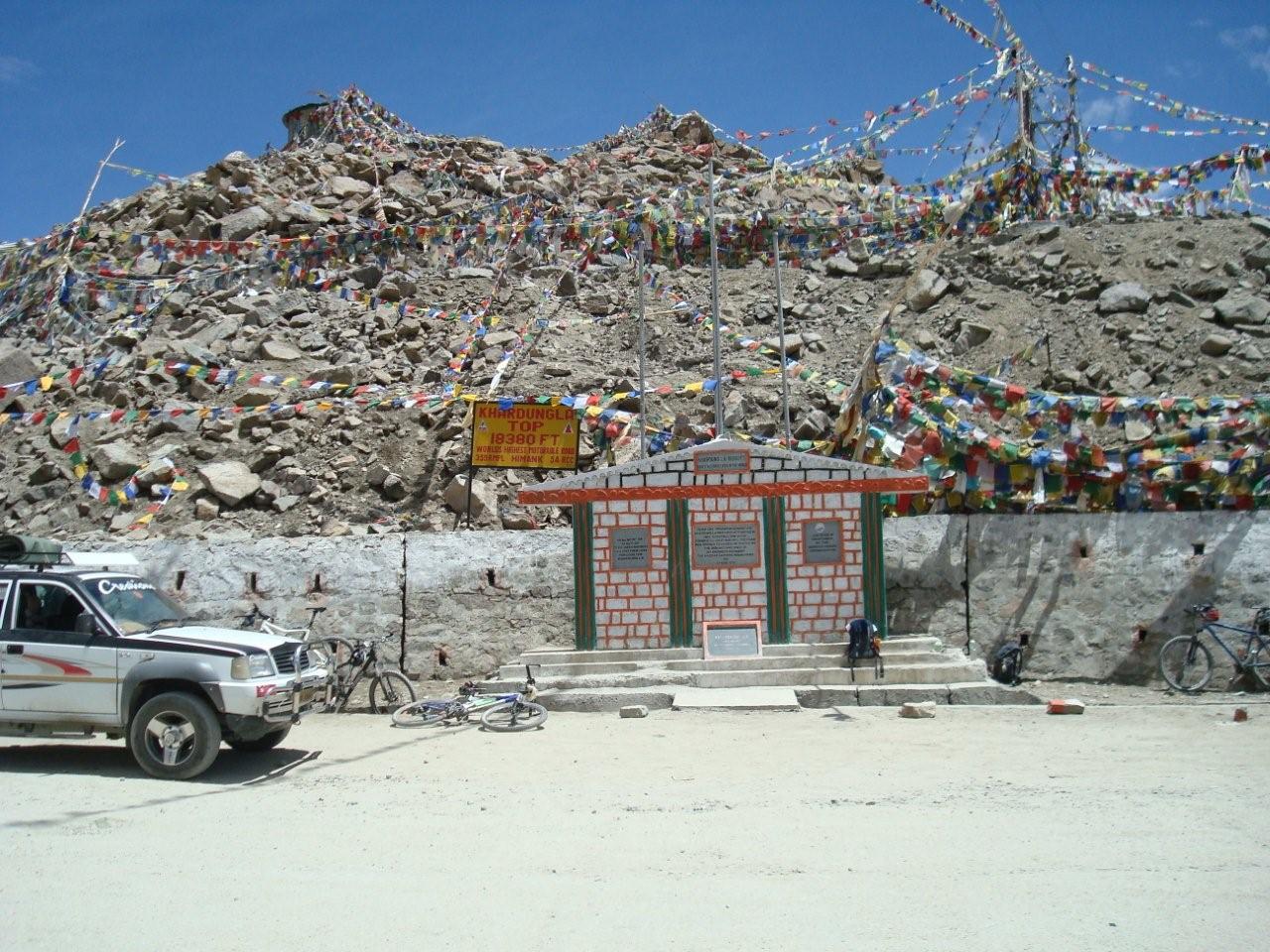 Hundreds of Buddhistic prayer flags on pass summit