Highest road in the UK is not situated in the Scottish Highlands but in the English North Pennines. An asphalted road leads to the summit of Great Dun Fell with its radar station on top. The ascent is very demanding and provides for an average 10% grade in its final part.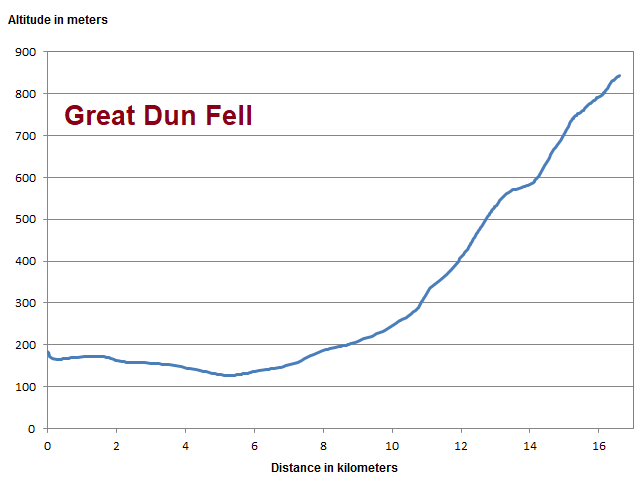 Altitude gain of 600 meters on the final six kilometers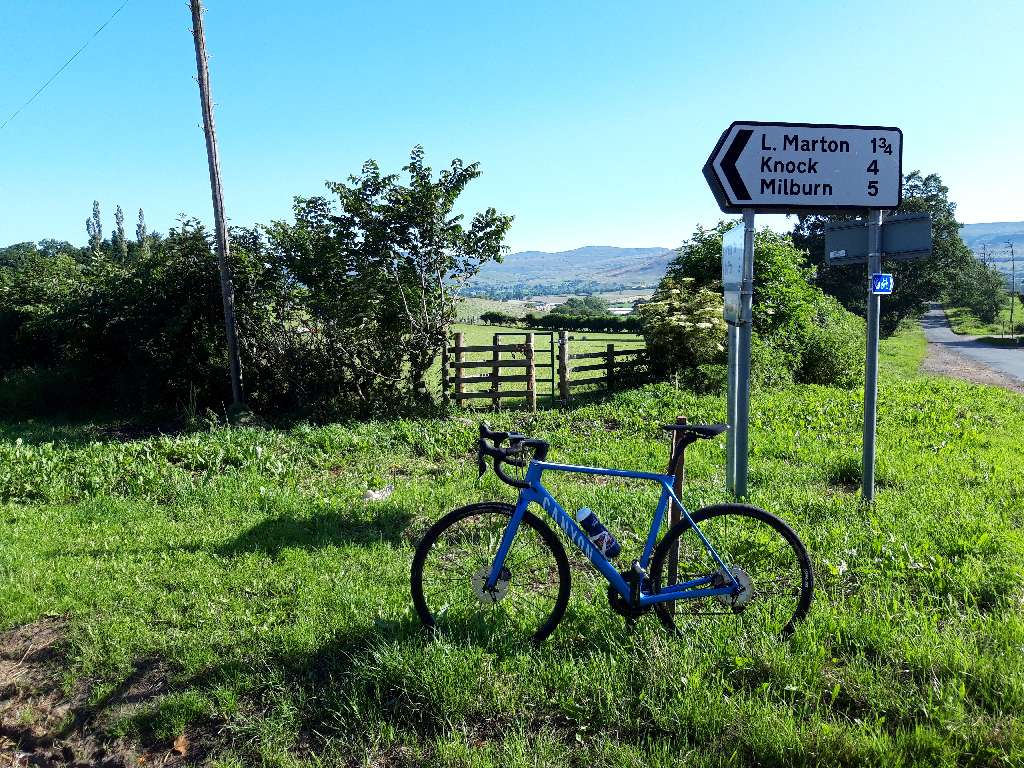 The way proceeds through the villages of Long Marton and Knock.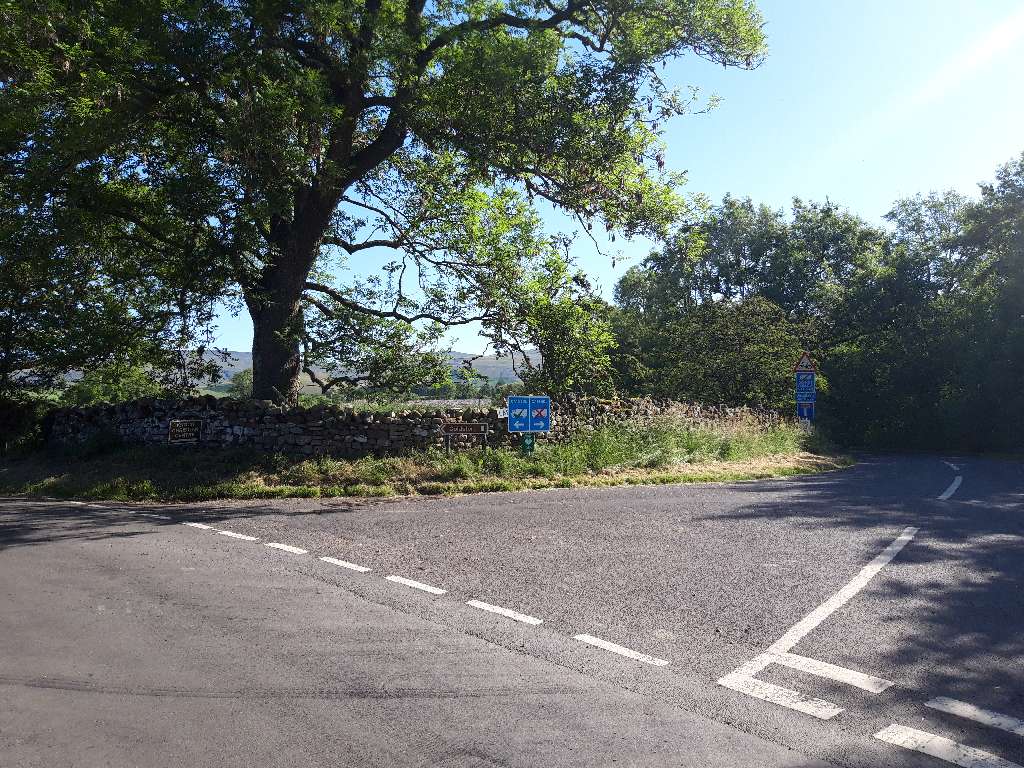 Just behind the Knock village the way diverts at this junction to non-signposted radar station.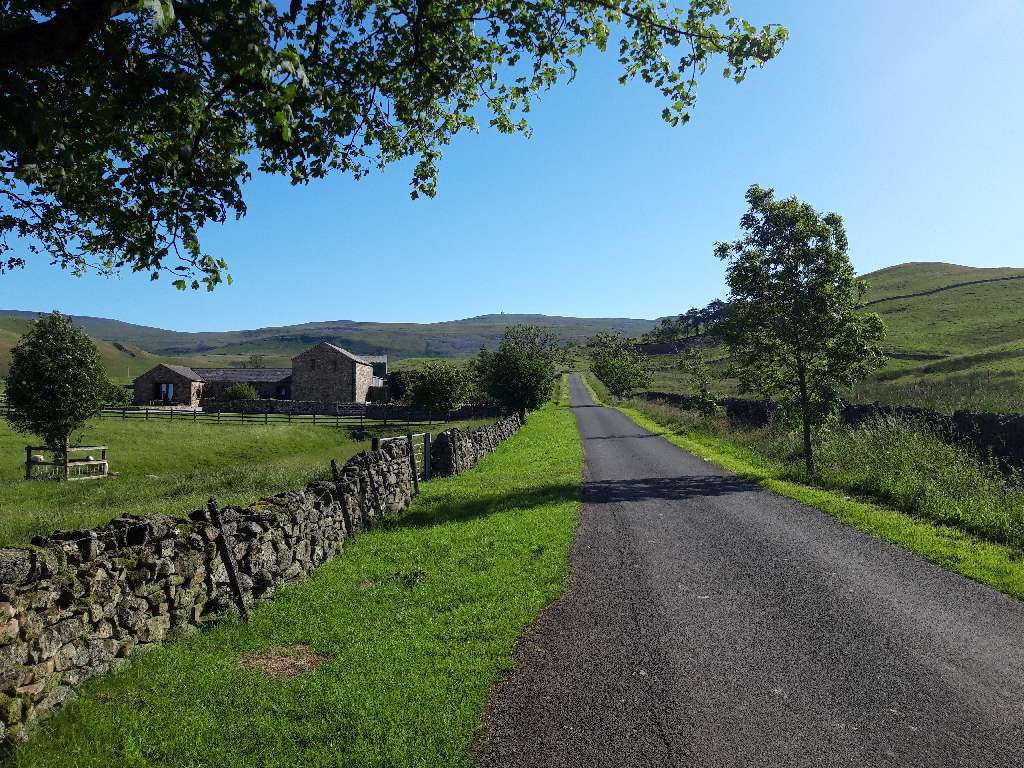 Extraordinary good weather conditions today. Usually the area is said to be often windy and rainy.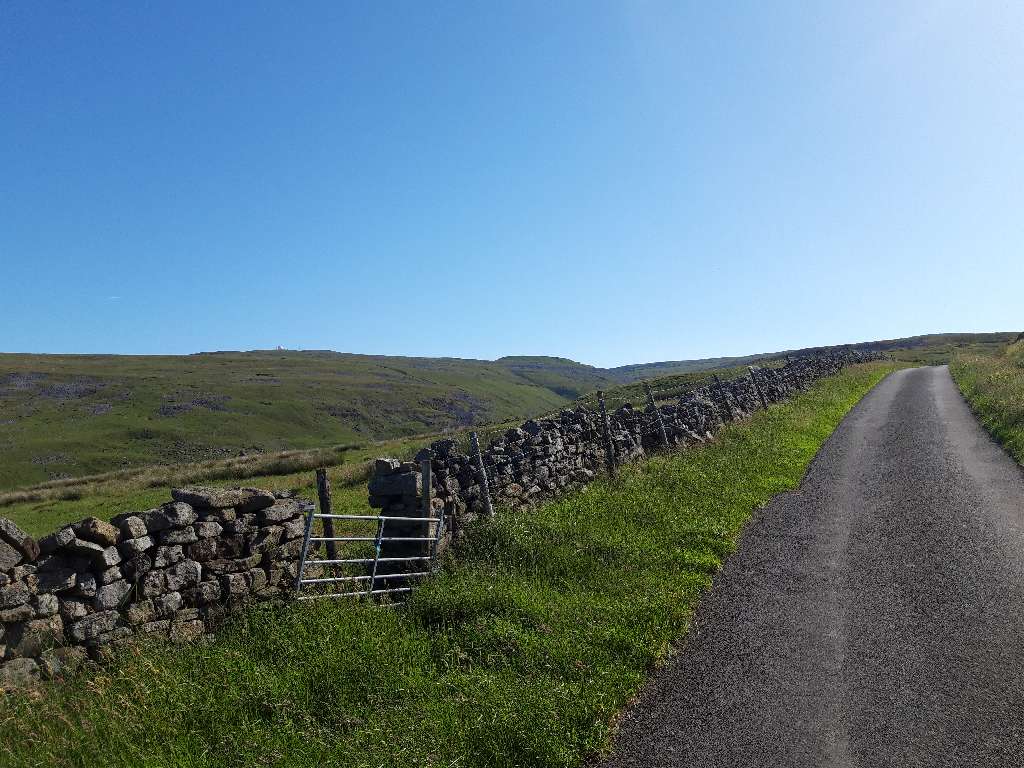 In the very left back the radar station becomes visible.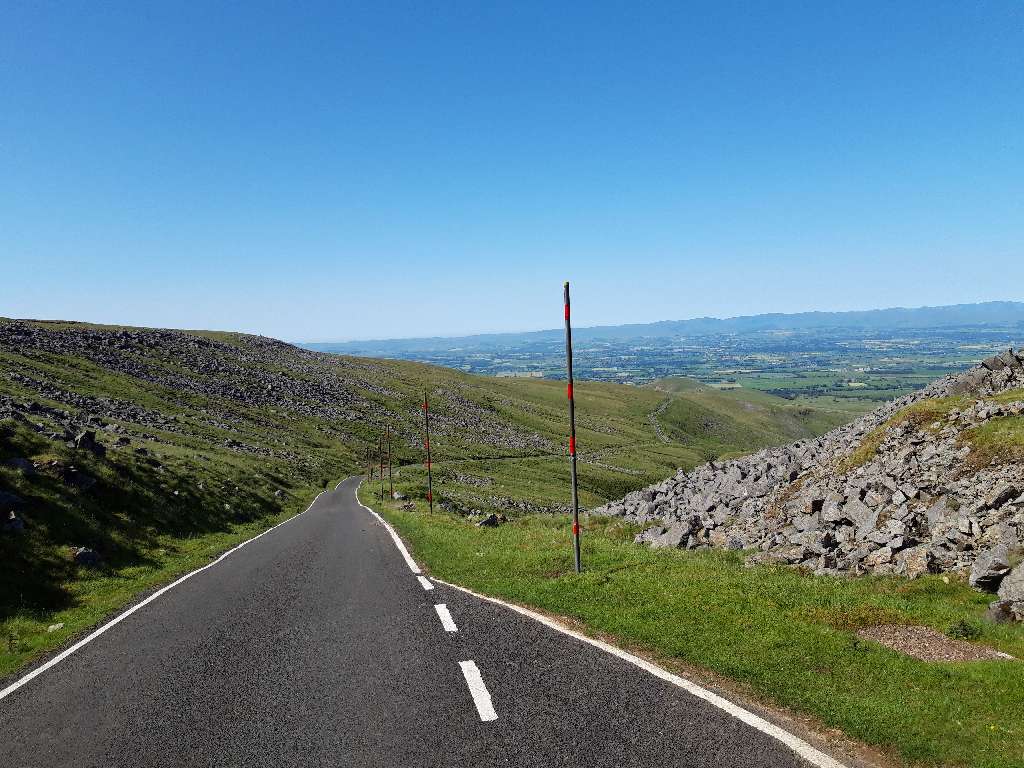 After passing a cattle gate the way becomes very steep and demanding.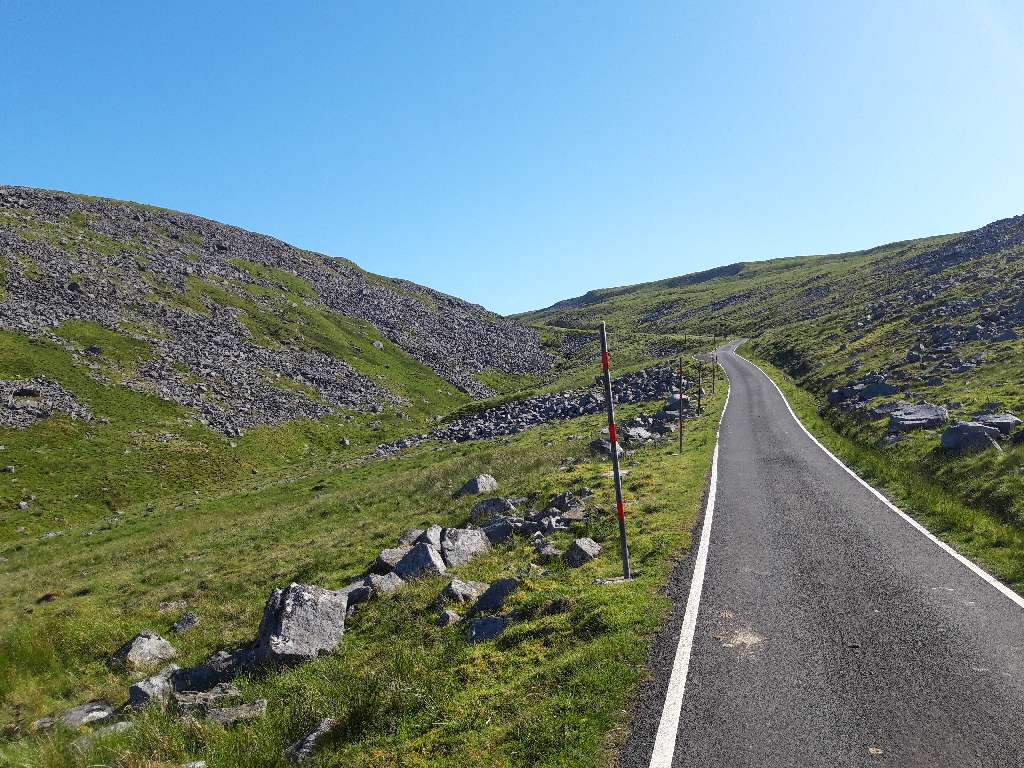 View up to the long and steep ascent.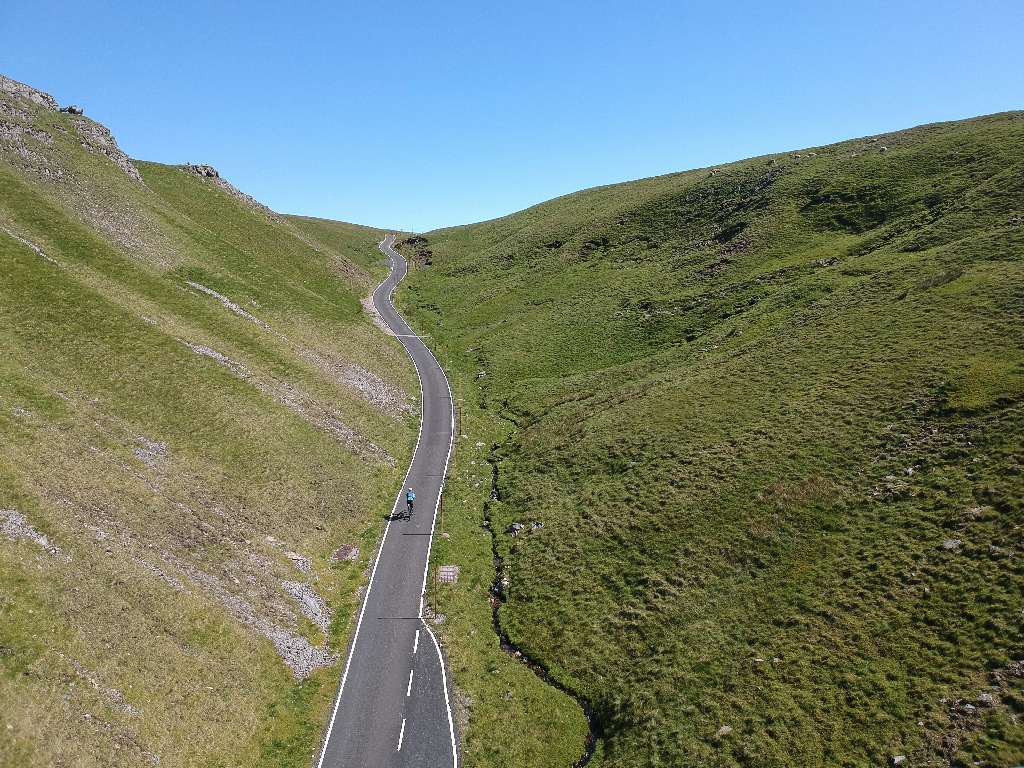 Dreamlike road for any mountain cyclists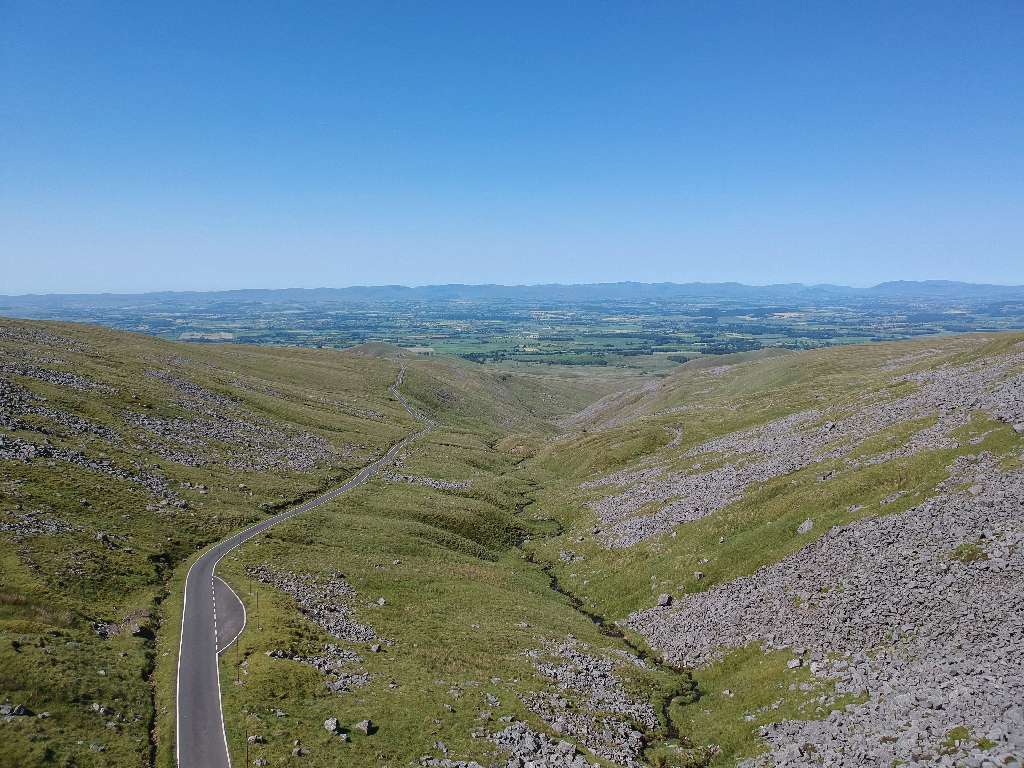 View back onto the ascent and English Lake District in the very back.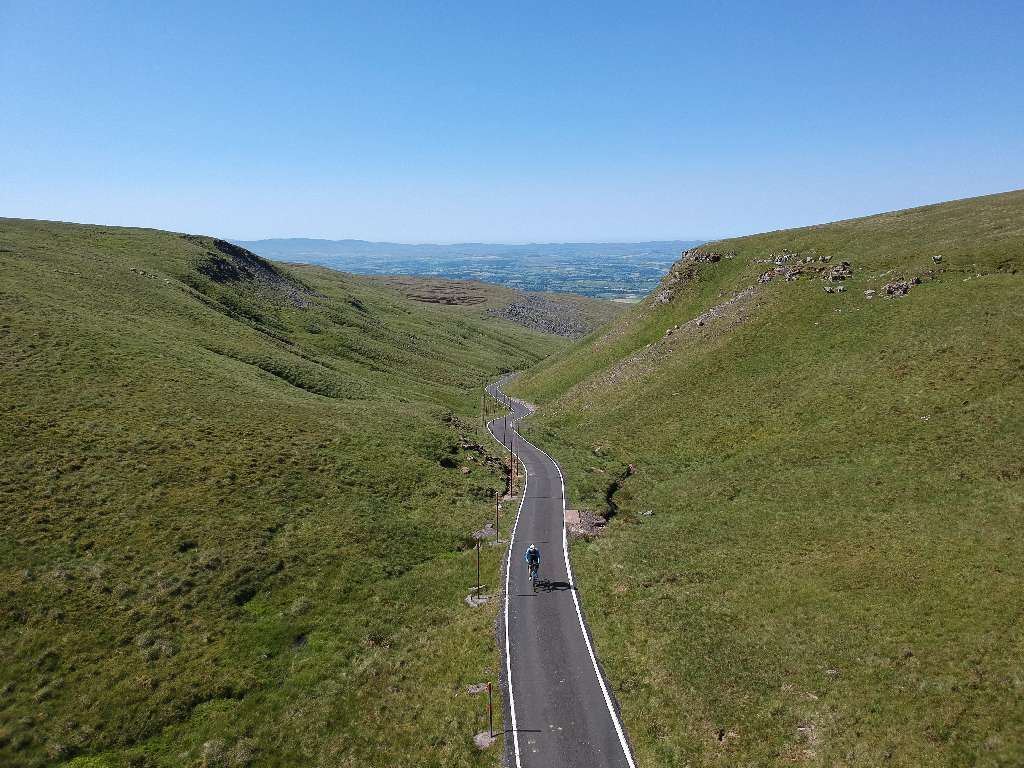 Finishing the most difficult part of the climb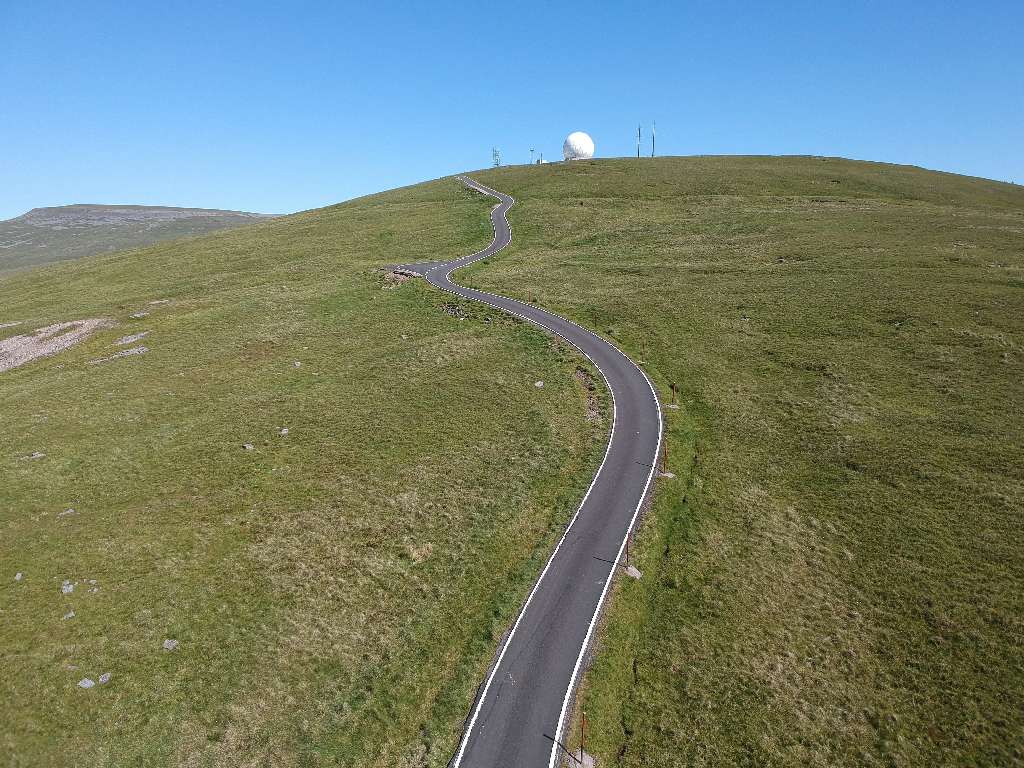 Final slopes to the radar station
Barren scenery on top of Great Dun Fell - very similar to Scottish counterpart Lowther Hill.