Luxembourg's highest raising is said to be the Burgplatz with its 559 meters above sealevel. However, only a few hundred meters away there is an even minimal higher spot - the Kneiff. And only some 50 kilometers to the north Belgiums highest mountain Botrange can easily be combined with this Kneiff climb.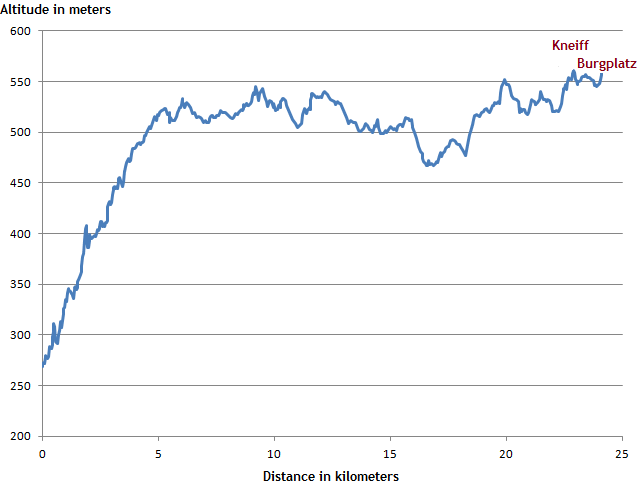 The elevation profile shows the ascent from the Our valley up to the village of Marbourg followed by a bumpy terrain towards the north to the Belgium border.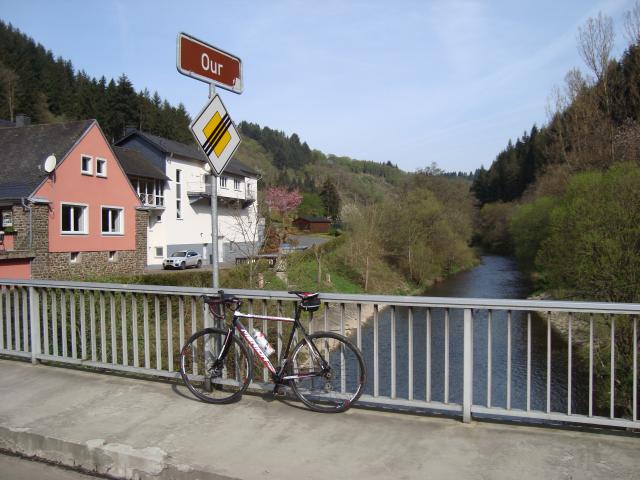 Today's departure is in Dasburg at the German/Luxembourg border with its bridge over small river Our.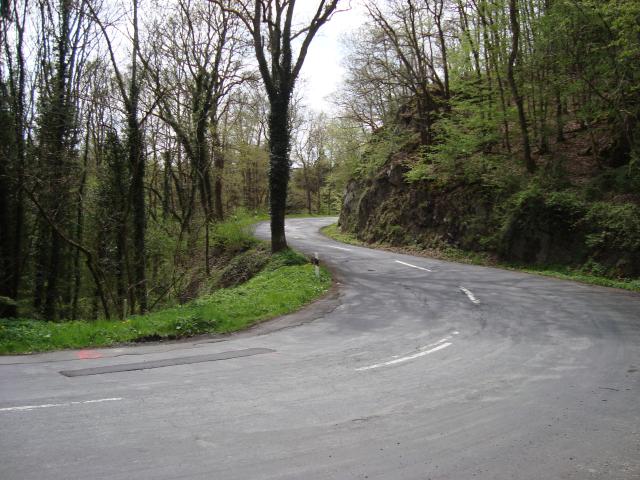 On Luxembourg side the road overcomes a 250 meters altitude gain...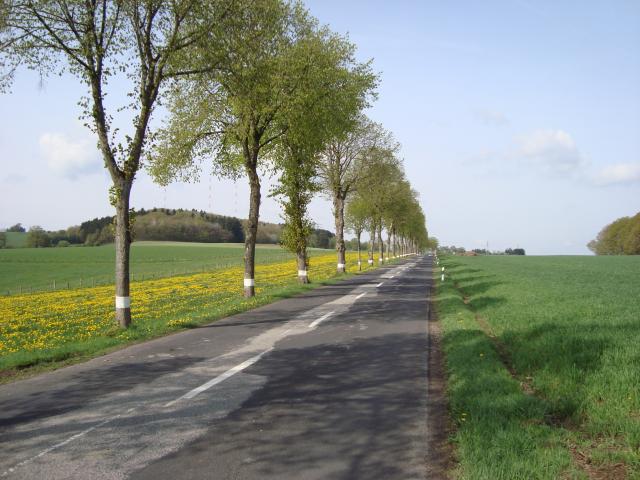 ...in direction to the village of Marbourg.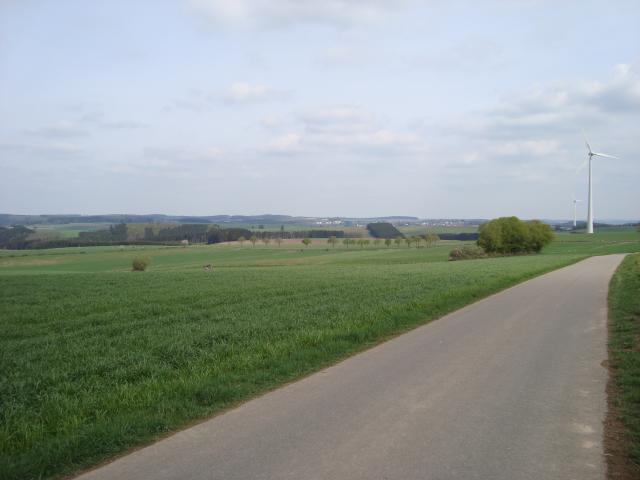 Dreamlike cycling paths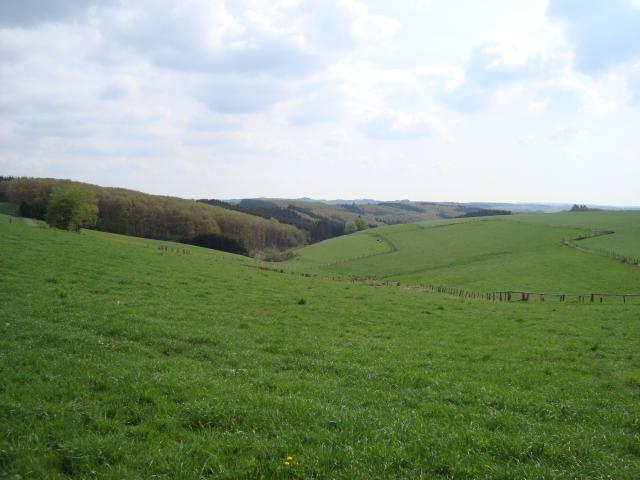 View to western parts of Eifel mountains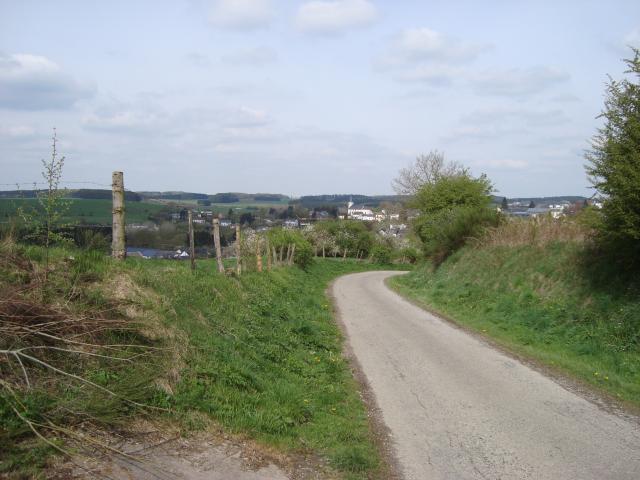 Pleasant ways route to the north...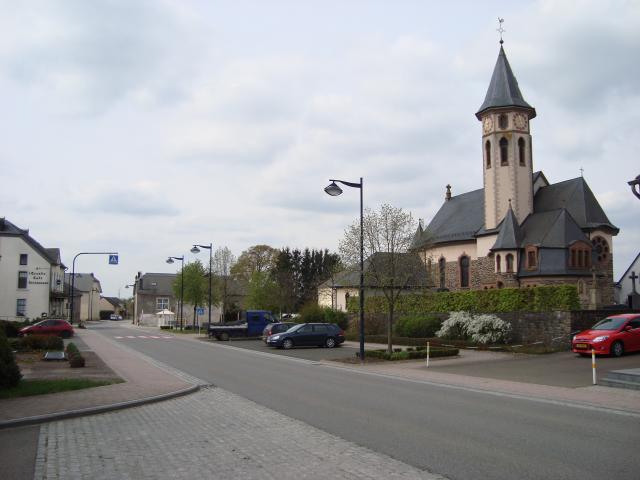 ...through the villages Weiswampach and Wilwerdange.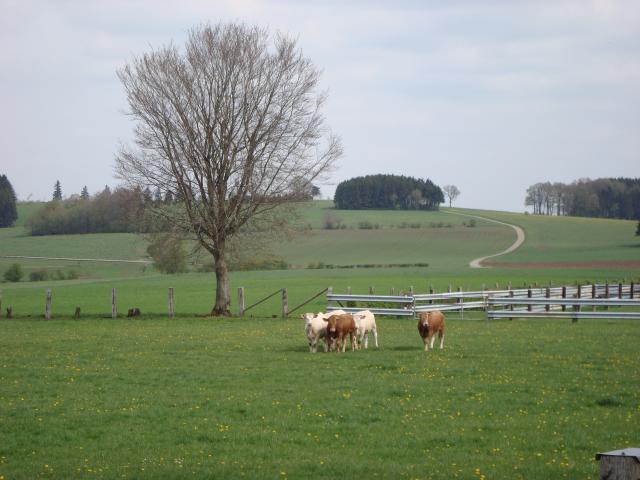 The way in the back leads to the Kneiff raising behind the small wooden area in the center of the image.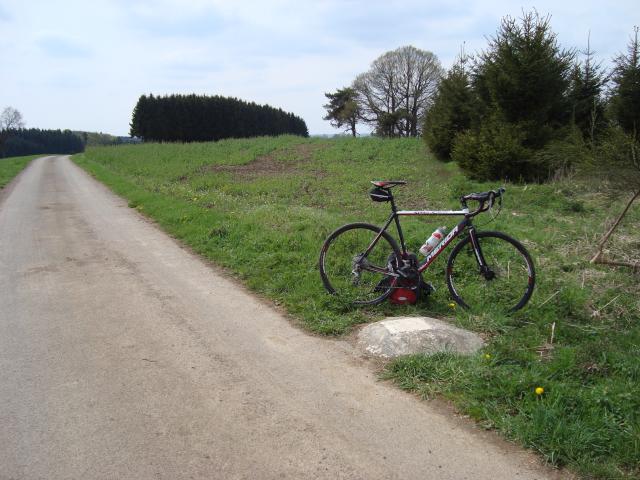 The white stone marks the Kneiff with its 560 meters of altitude (although it seems that the spot 10 meters in the back is even higher...)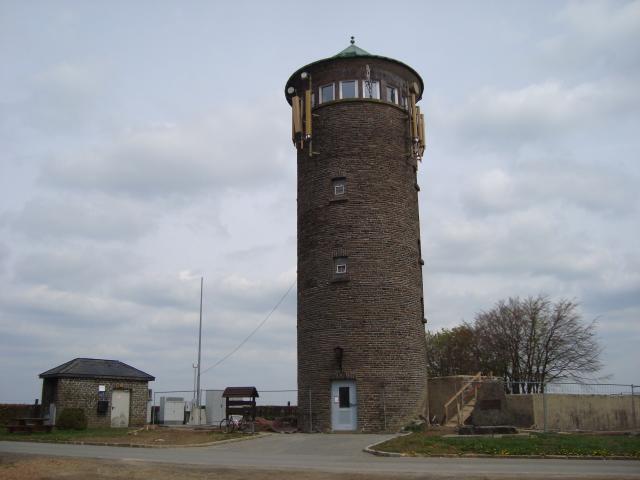 Only a few hundred meters away the Burgplatz is situated with a water tower on its peak. This spot is said to be at an elevation of 559 meters.