The lighthouse at Cap Formentor is one of the longing destinations of many racing cyclists on Mallorca. The lighthouse is a popular destination (or turning point) on a royal stage on the island or simply as a panoramic tour from Pollenca or Alcudia. Since 2022, the last eleven kilometres of the route have been closed to motorised traffic during the summer months - a fantastic route for cyclists!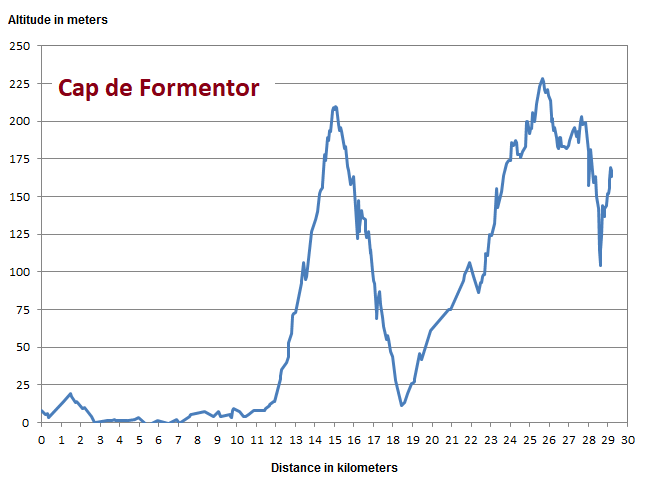 Actually not a serious climb. But the round trip adds up to almost 900 metres in altitude gain.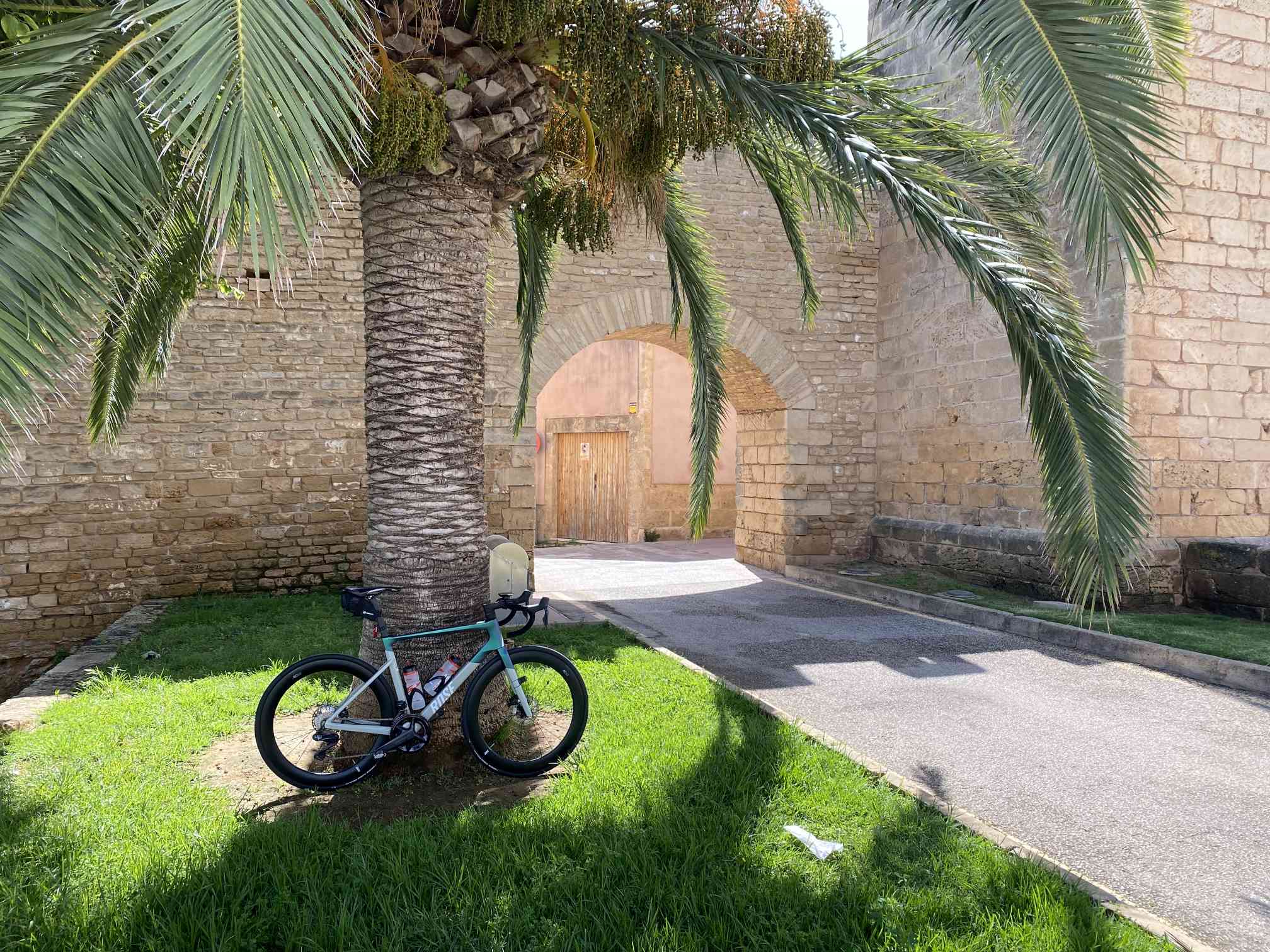 Today we start in Port d'Alcudia, because my racing bike rental is located there. With the top model of a popular German manufacturer, we set off in the direction of the lighthouse.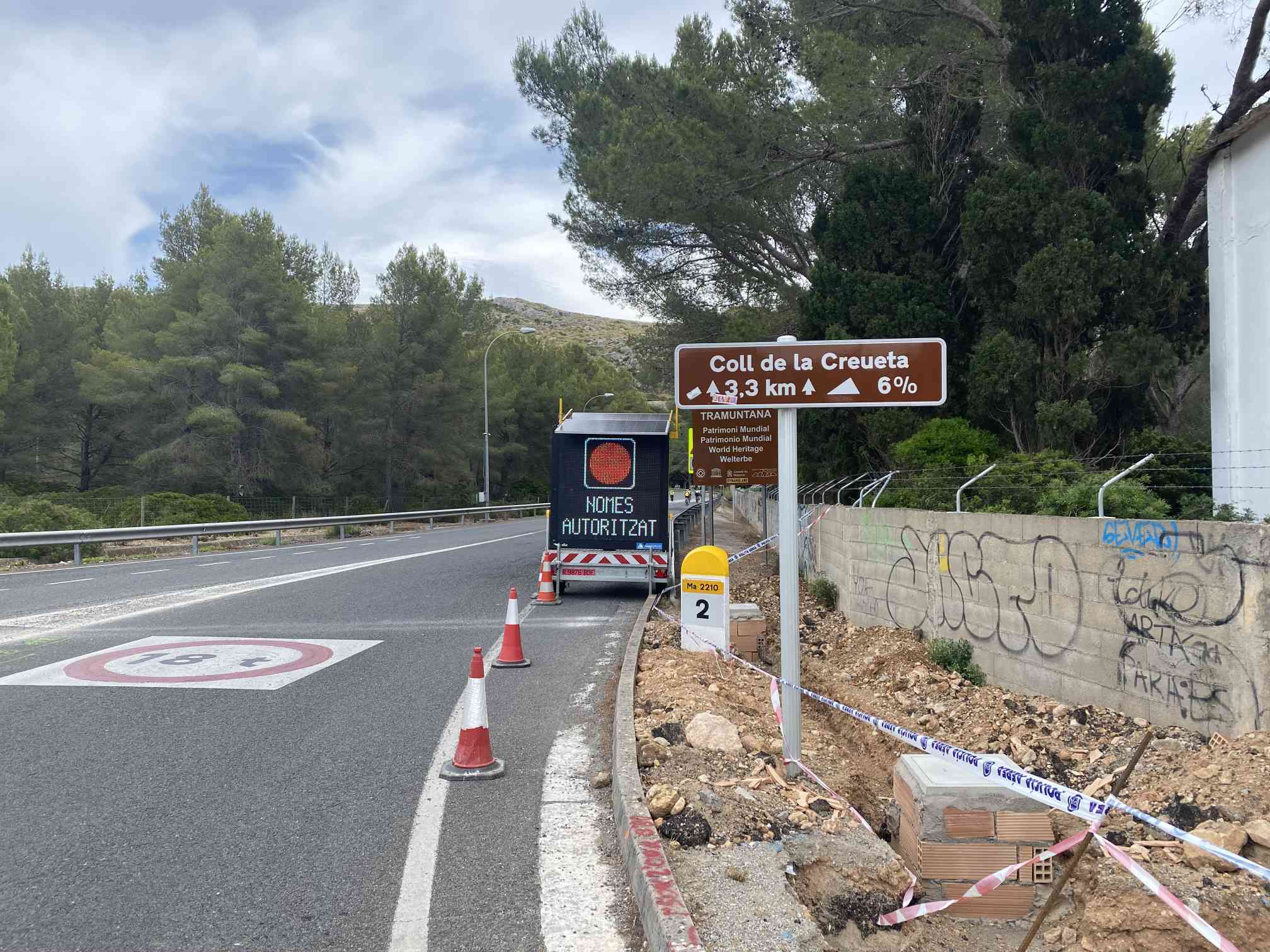 First, we cycle along the coast on a wide bicycle lane to Port de Pollenca. At a roundabout there, the actual panoramic road begins with the sign to the Coll de la Creueta.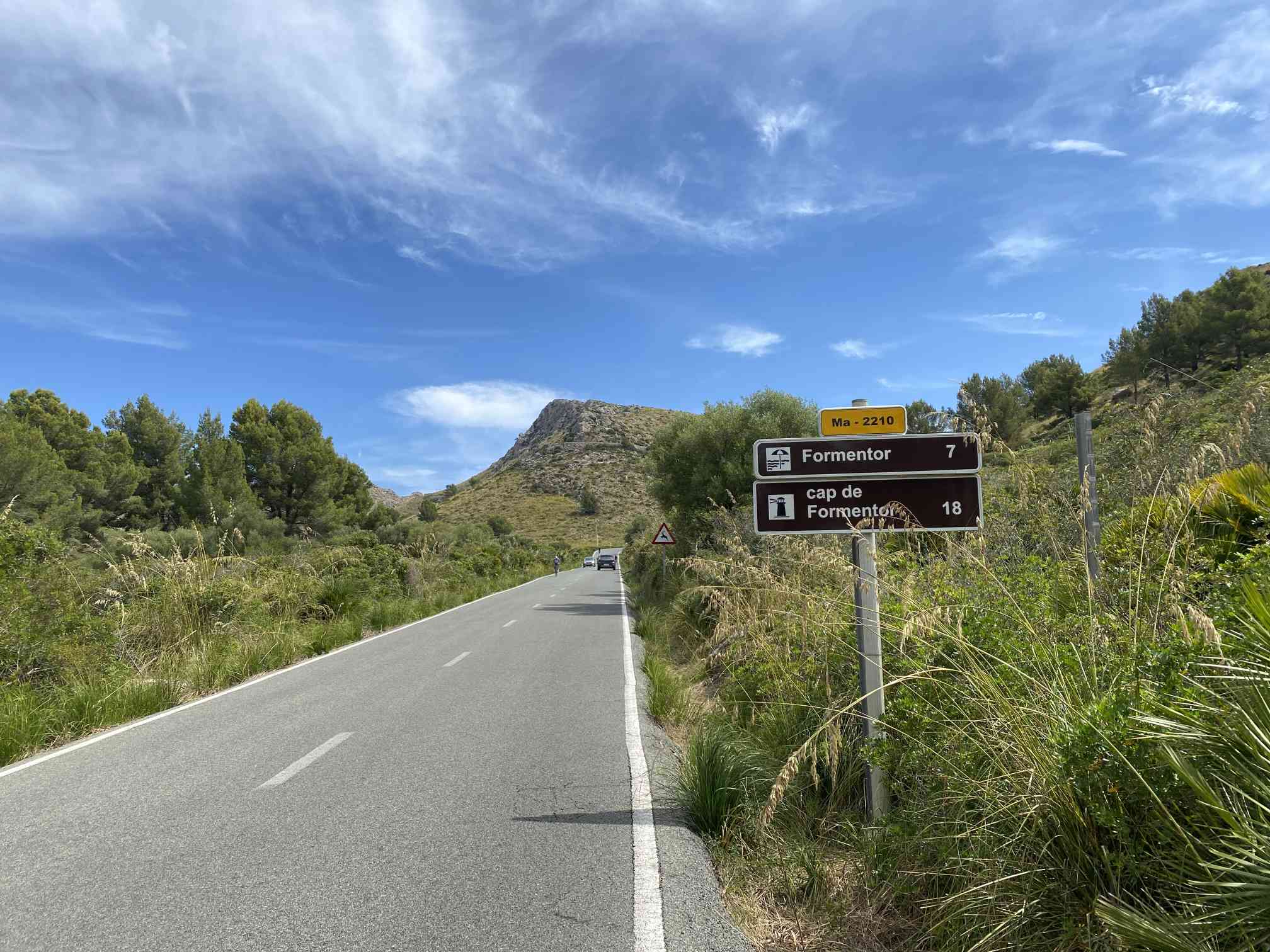 It is 18 kilometres to the finish.
After only three kilometres and overcoming 200 metres of altitude, you have reached the first high point. Under the stickers on the pass sign it probably says "Coll de la Creueta".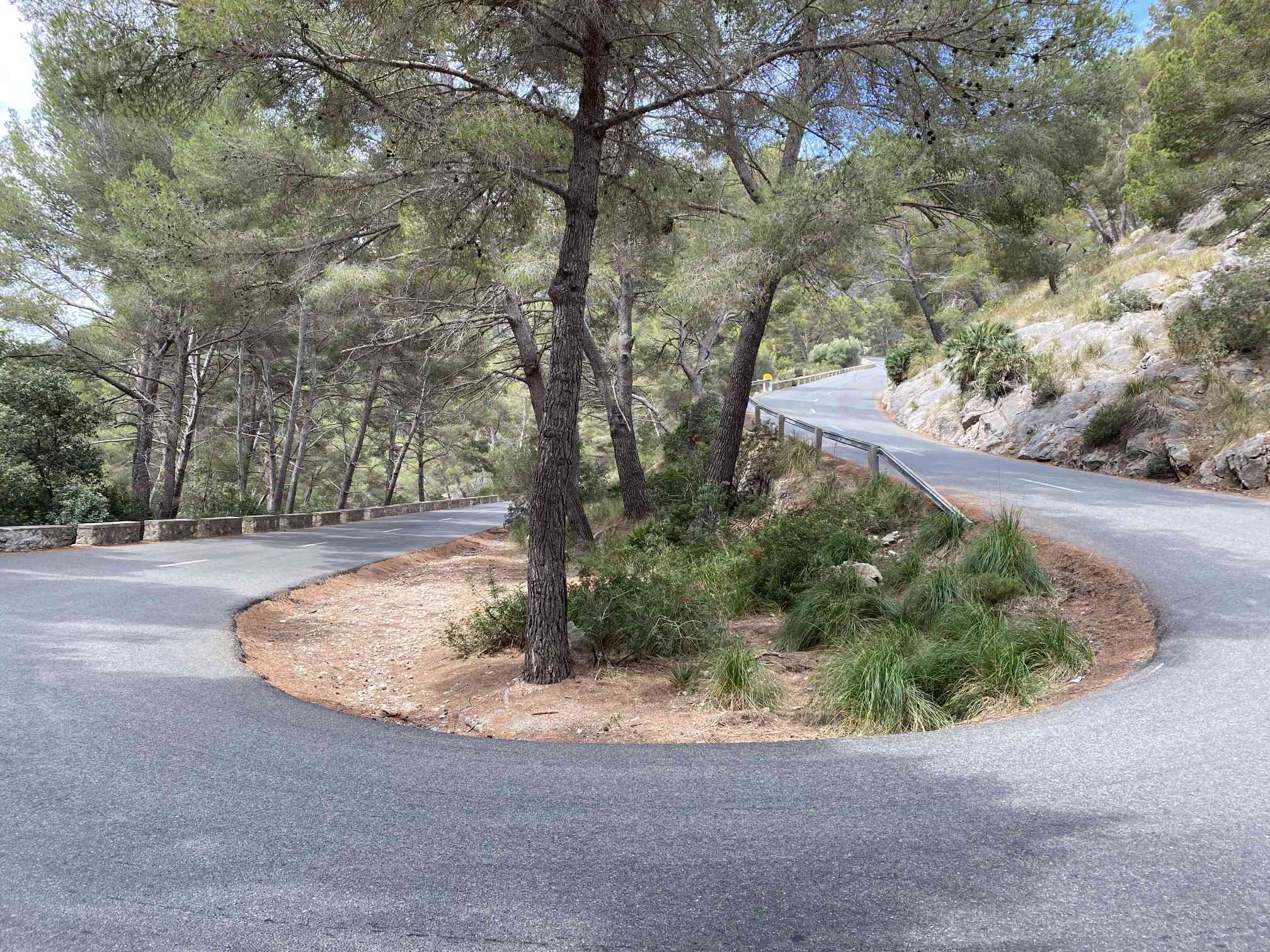 The other side of the pass is much more attractive and has tight bends.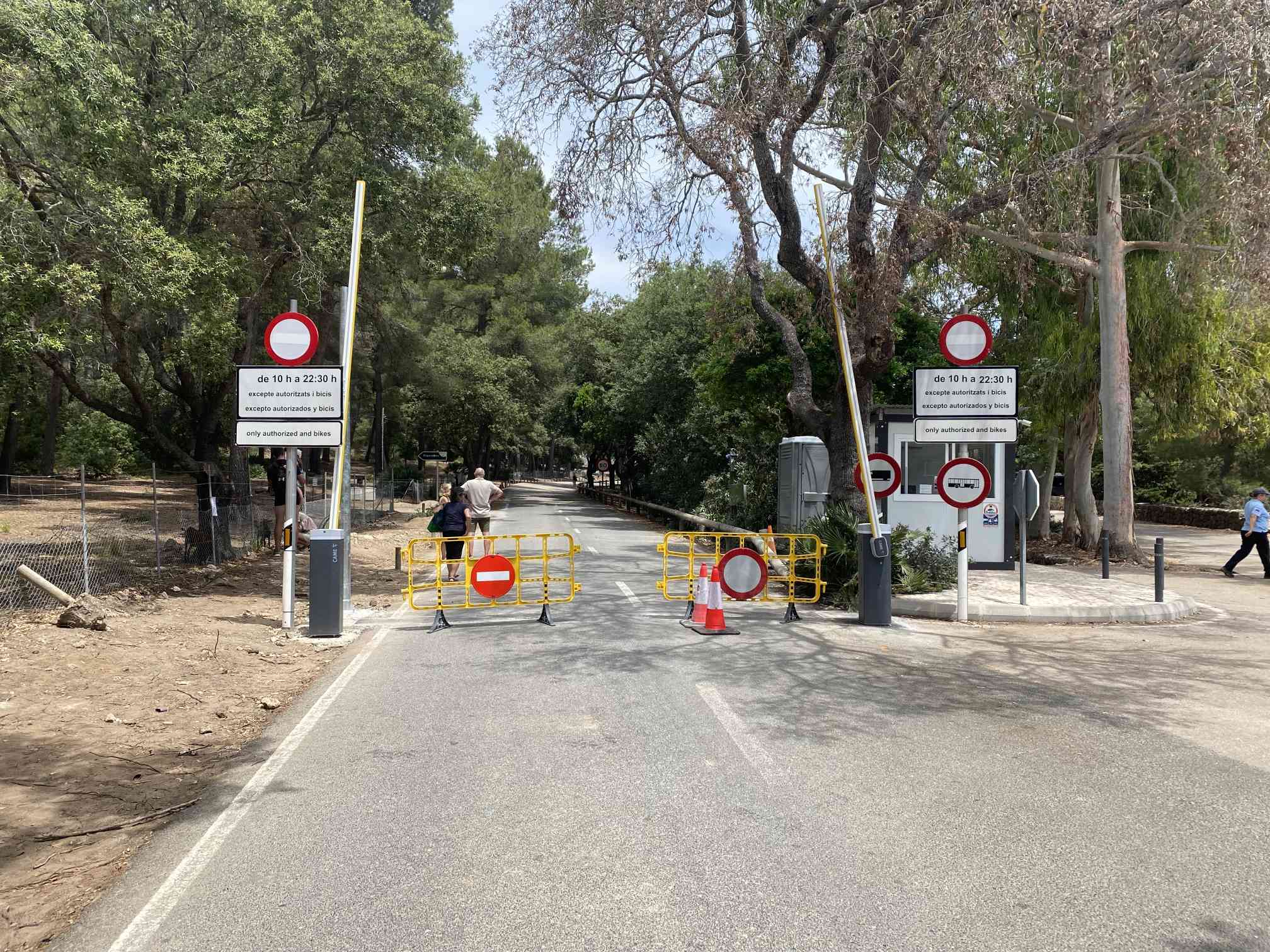 At the car park of the Formentor bathing bay, it is now the end of the day for motorised traffic. No cars, no motorbikes, only a few shuttle buses for tourists. Cyclists are allowed through - a dream!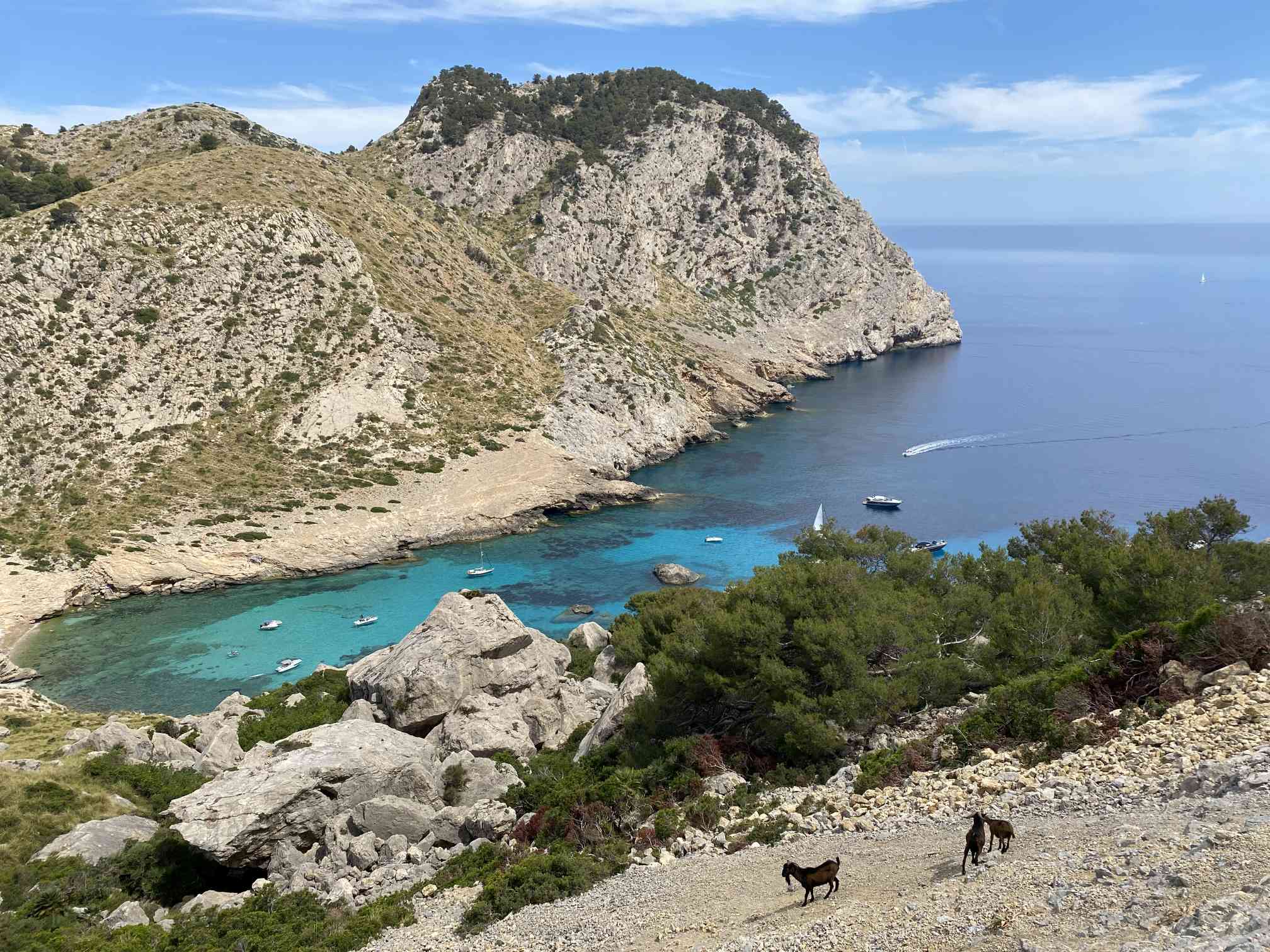 The undulating profile of the route offers impressive views down to the bays at the northern tip of Mallorca.
The lighthouse at the end of the road offers a beautiful motif. And not a single car in sight!
View back. The architect of the road is the same one who designed the bowels of Sa Calobra.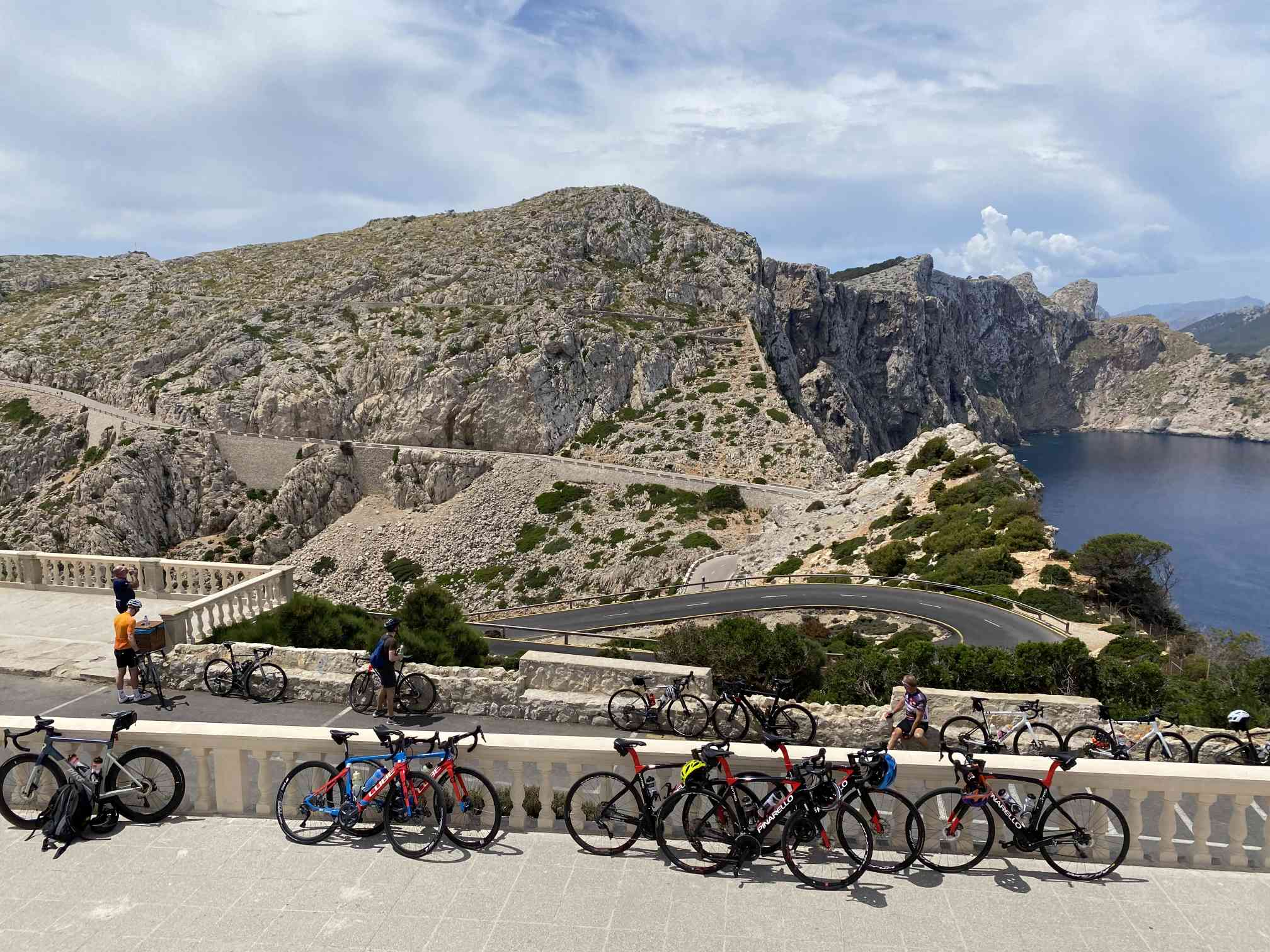 The destination is firmly in the hands of road bike cyclists.
At the end of a leisurely ride, there is a small café on the terrace in the background where you can fortify yourself for the way back.