Italian Eisjöchl in the Ötztal Alps is rightly said to be a technically and physically very demanding mountain bike climb on the Merano High Mountain trail. However, it is an amazing tour even if you have to push or carry your bike in parts.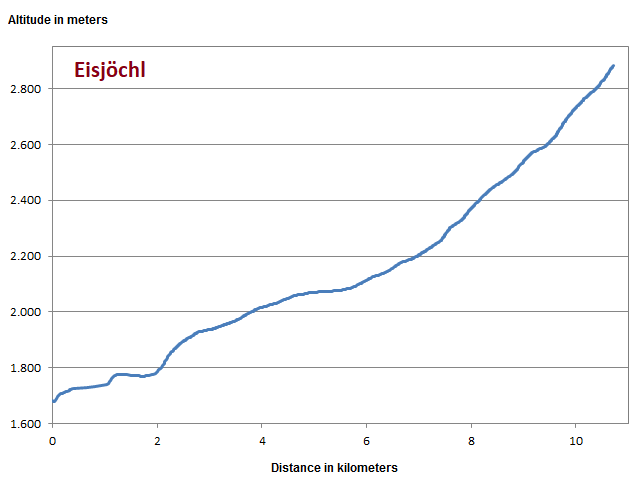 You have to overcome 700 meters of altitude difference between kilometers seven and eleven - 17.5% grade on a narrow trail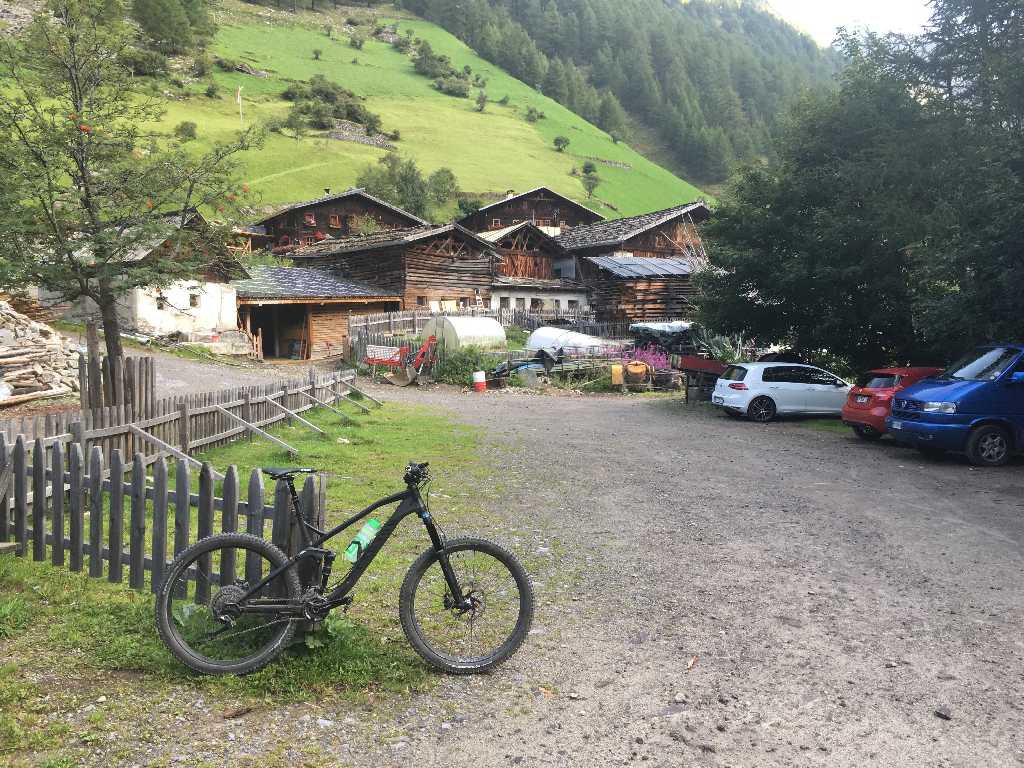 You can commence the trip already down in Naturns and challenge a 1,200m altitude gain on an asphalted road with a maximum 20% gradient - or rather start here at Vorderkaser Alp in the early morning.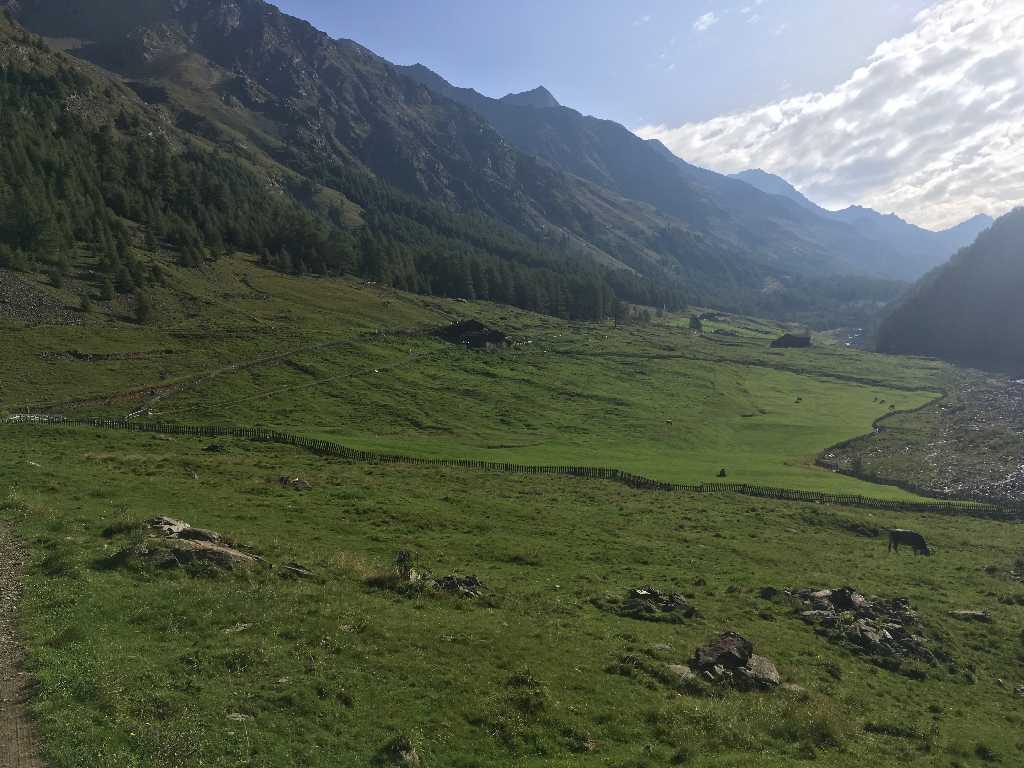 The way leads at first to Mitterkaser and Rableid Alp.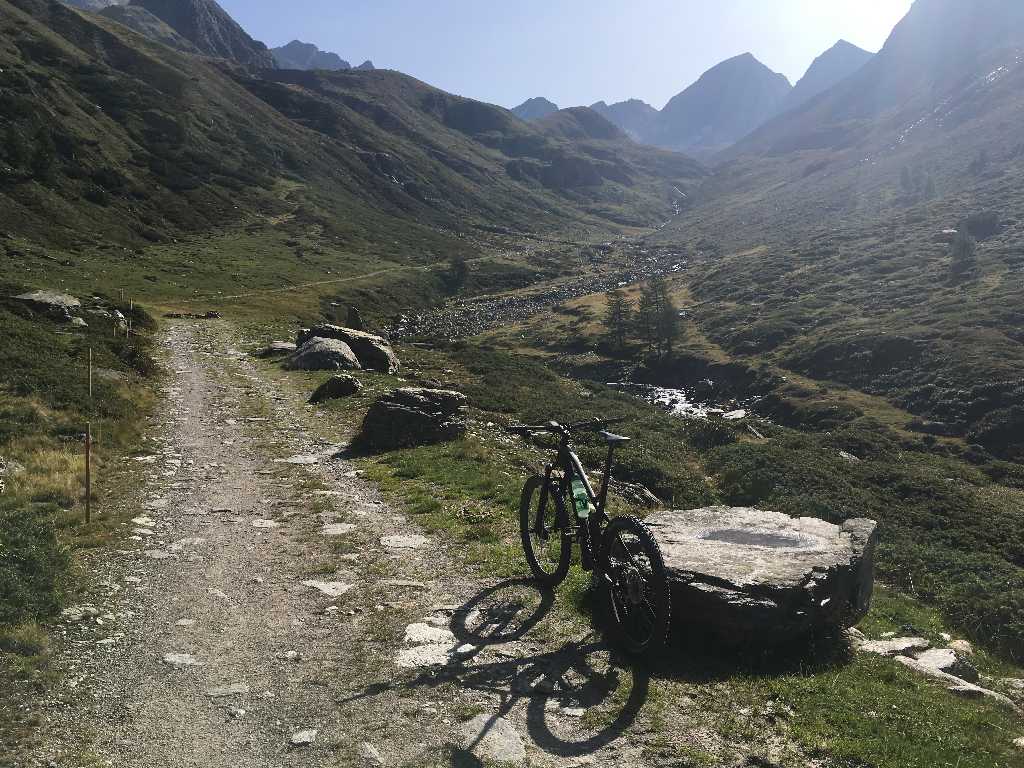 Best weather conditions and a pleasant way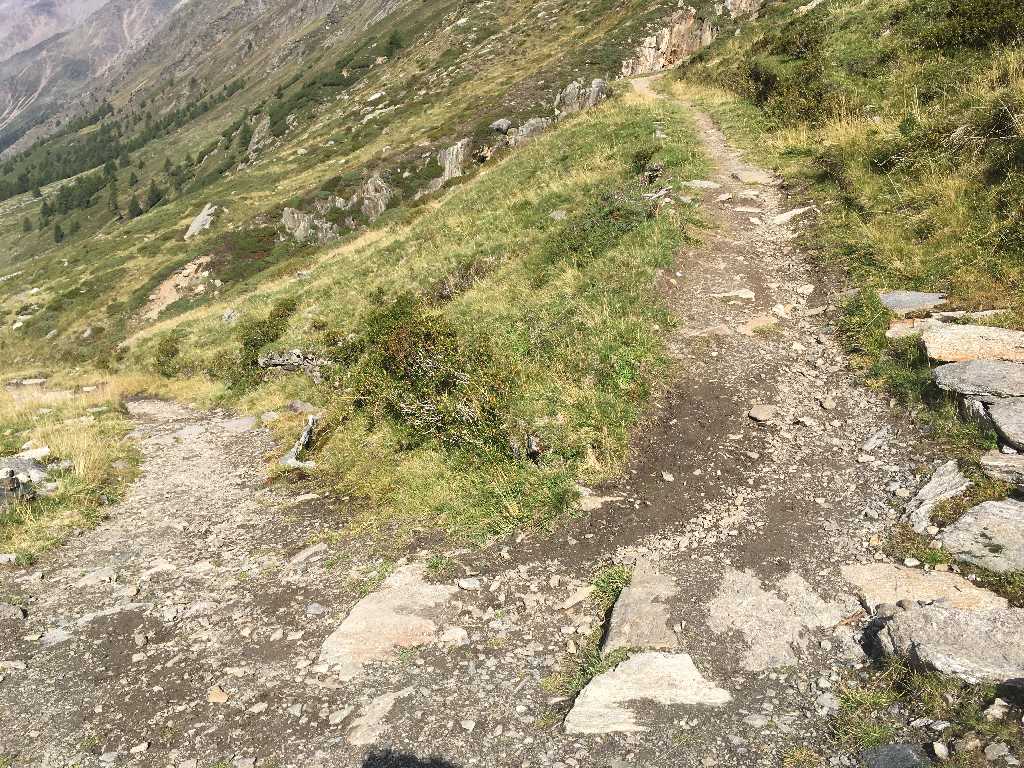 However, from an altitude of some 2.250m the way becomes a very tight trail with narrow and stony slopes.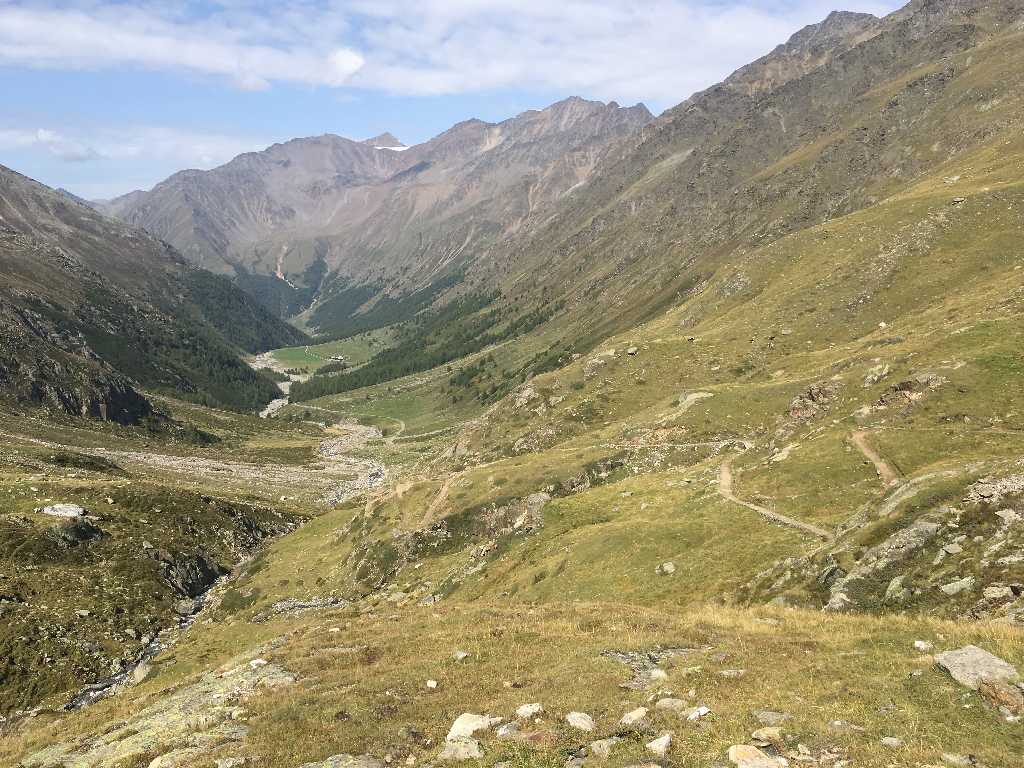 View back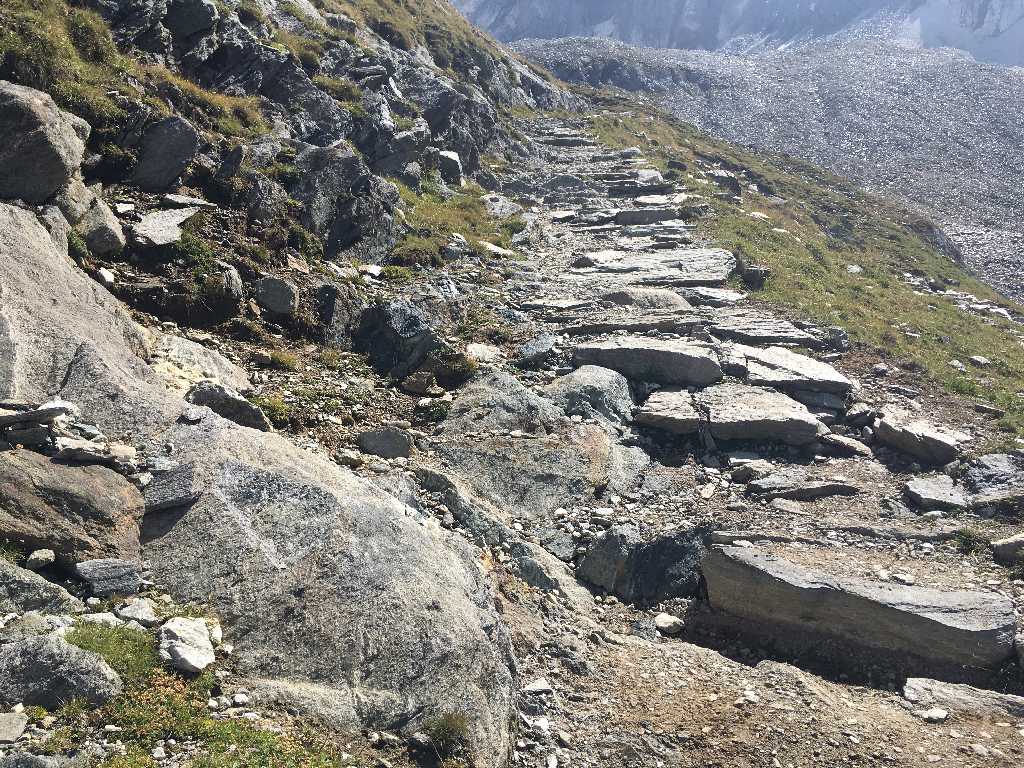 Merano High Mountain trail was built for hikers. Amateur cyclists have to conquer gradients of more than 10% on a rocky way.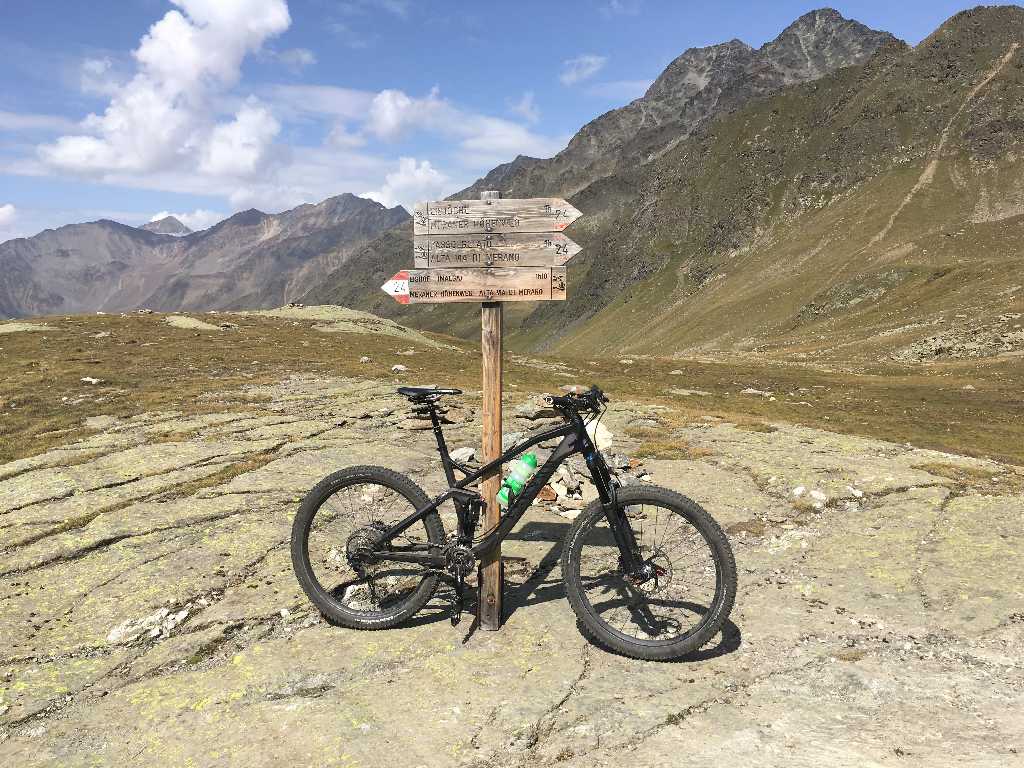 At an elevation of 2,580m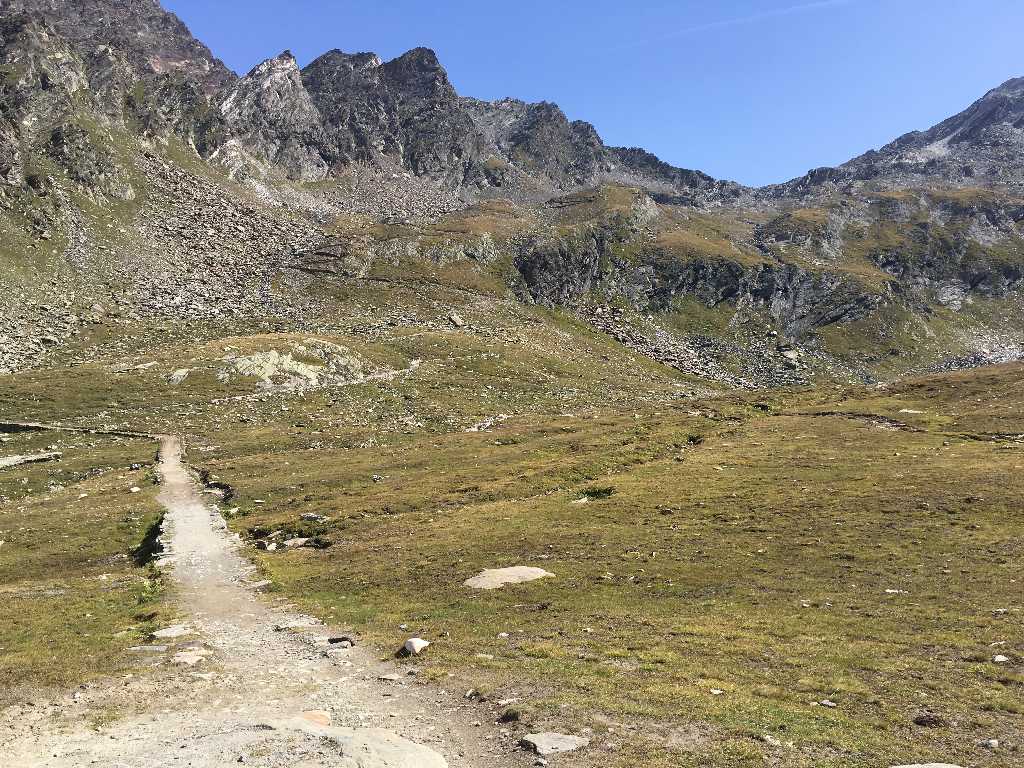 Pass summit is situated in the dell right from center image with a zigzag way on the left side.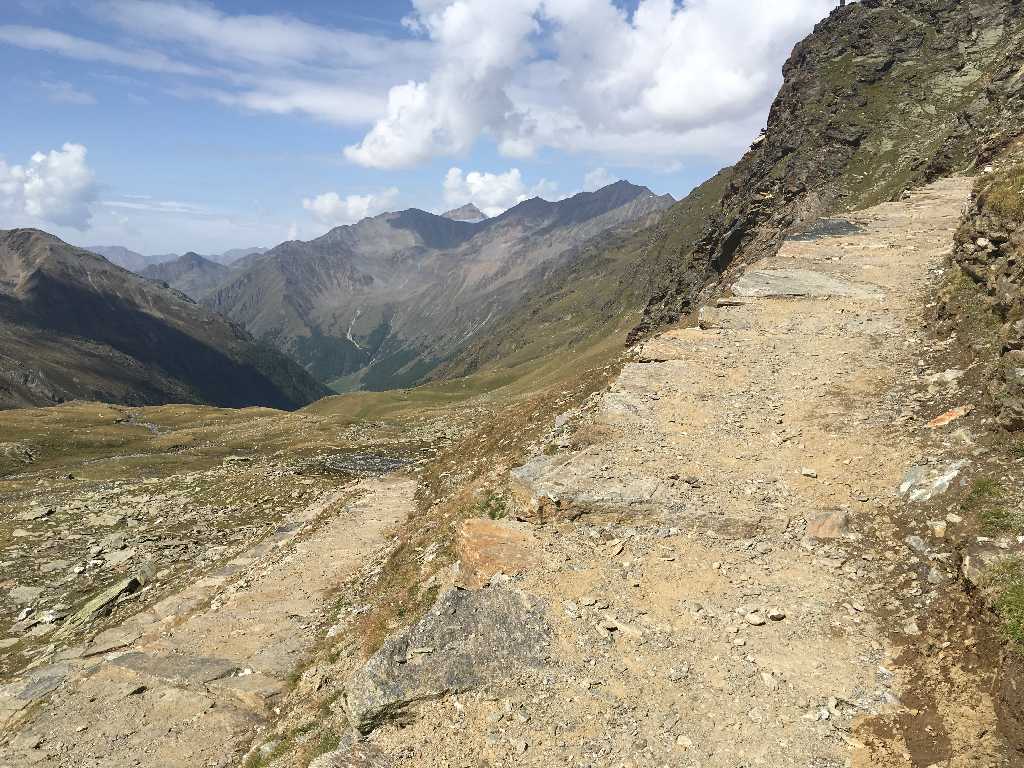 The way routes in narrow slopes...
...up in direction to the pass summit.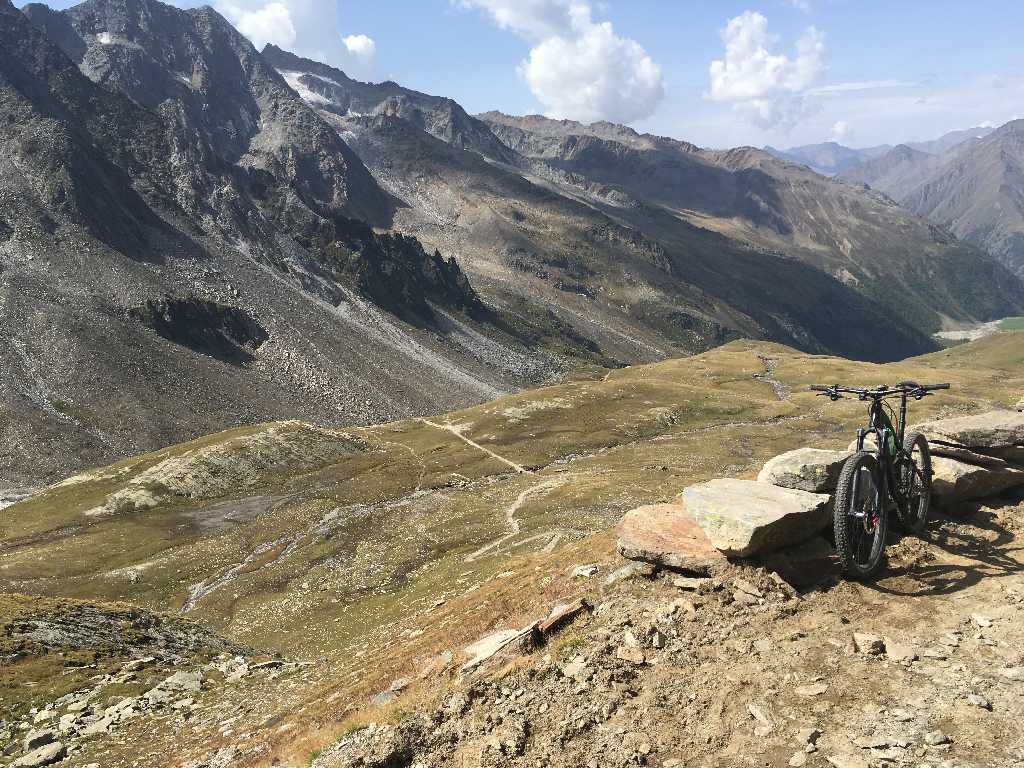 View back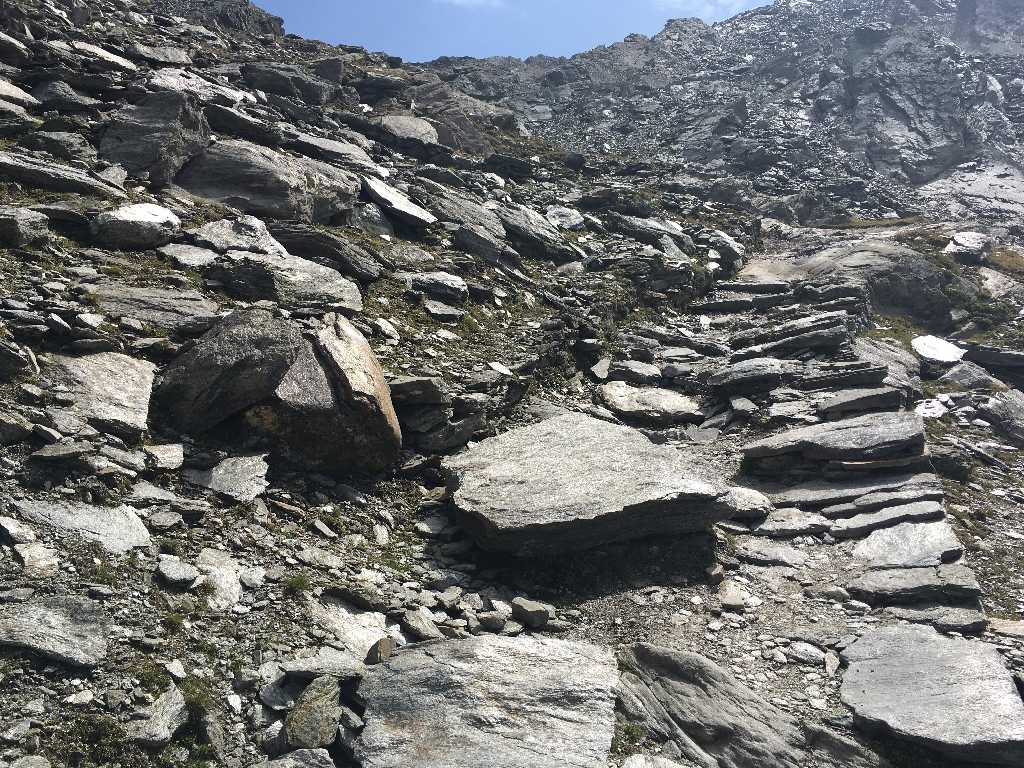 Some webpages claim this way as cyclable...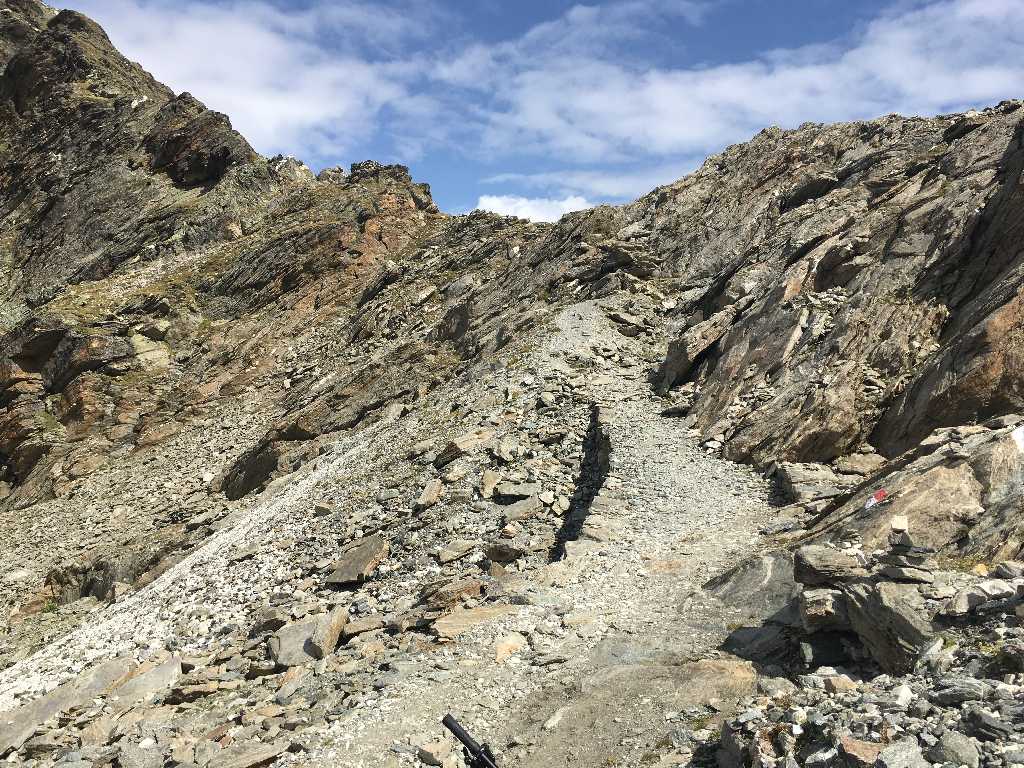 An old tunnel on the top is now blocked and no longer passable. You have to carry your bike to the summit.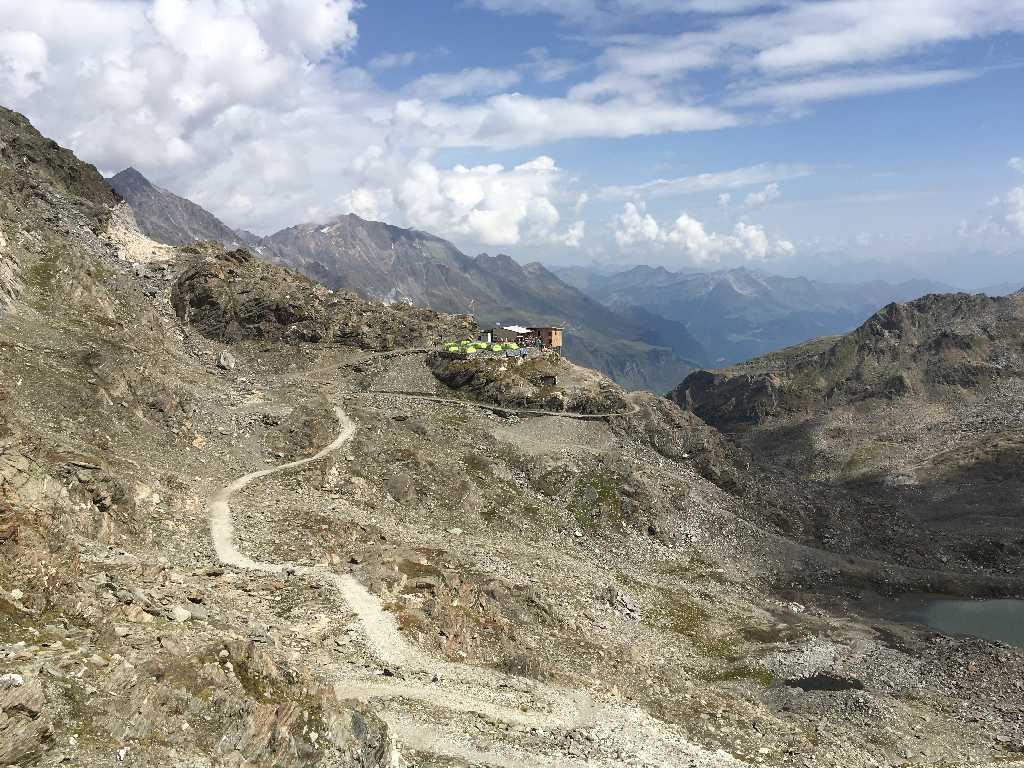 View from Eisjöchl summit to the Stettiner Hütte with its provisional tents. Former hut was destroyed by an avalanche in 2014.