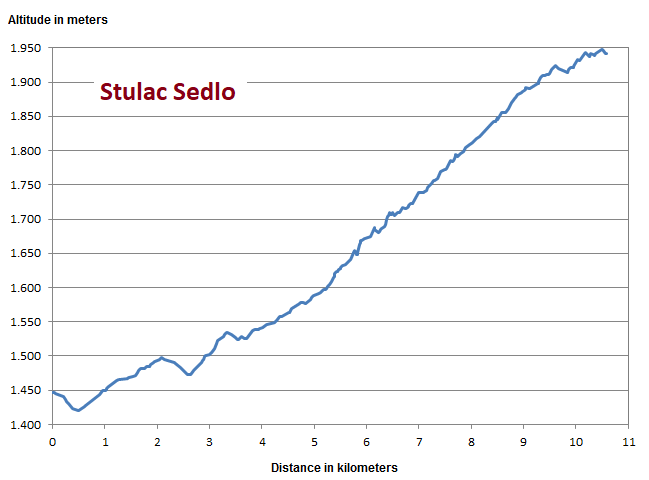 The east ramp to Štulac is relatively short with less than 600m of elevation gain. The west ramp is probably much longer and more demanding.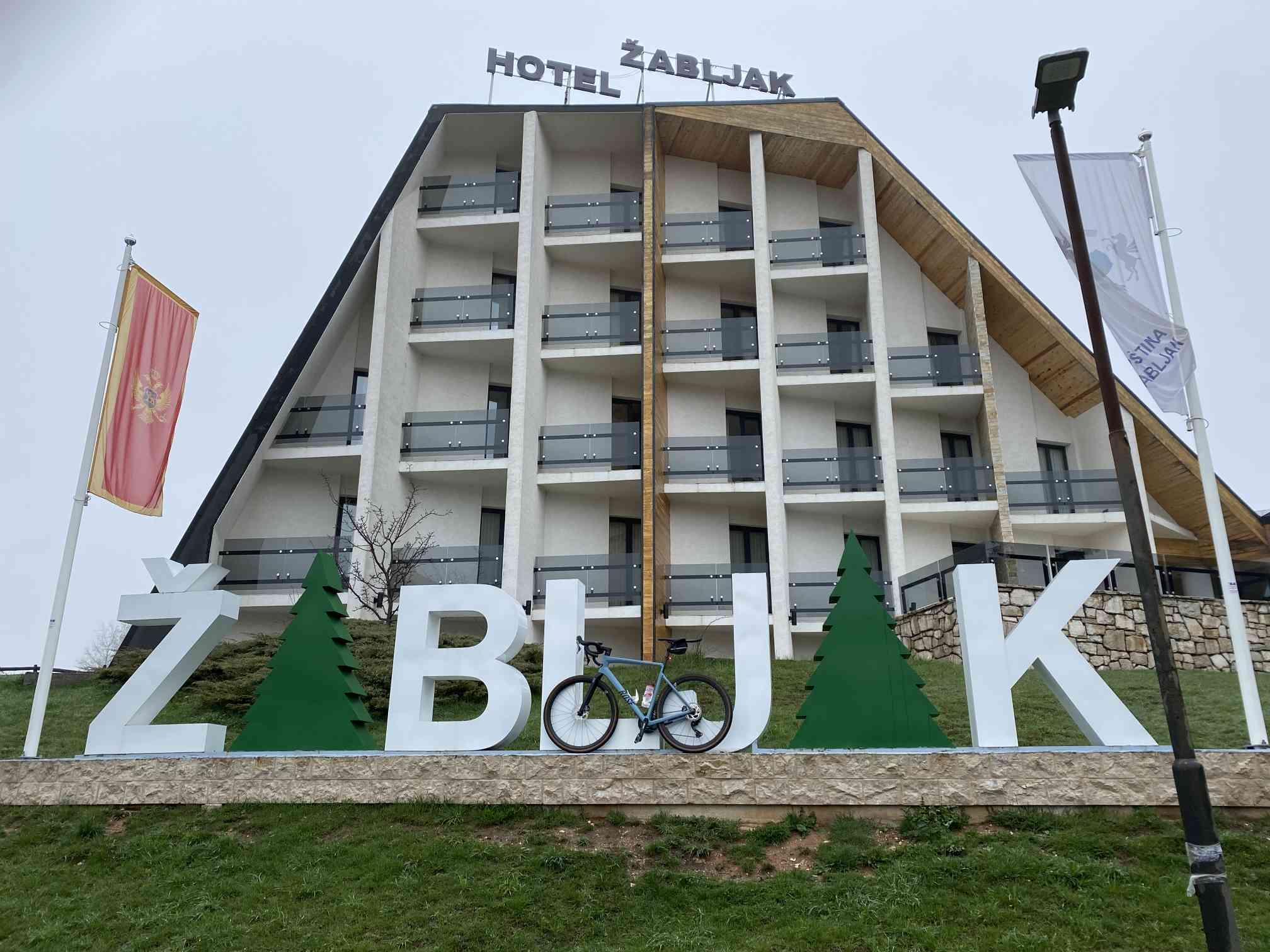 We start in the winter sports village Žabljak.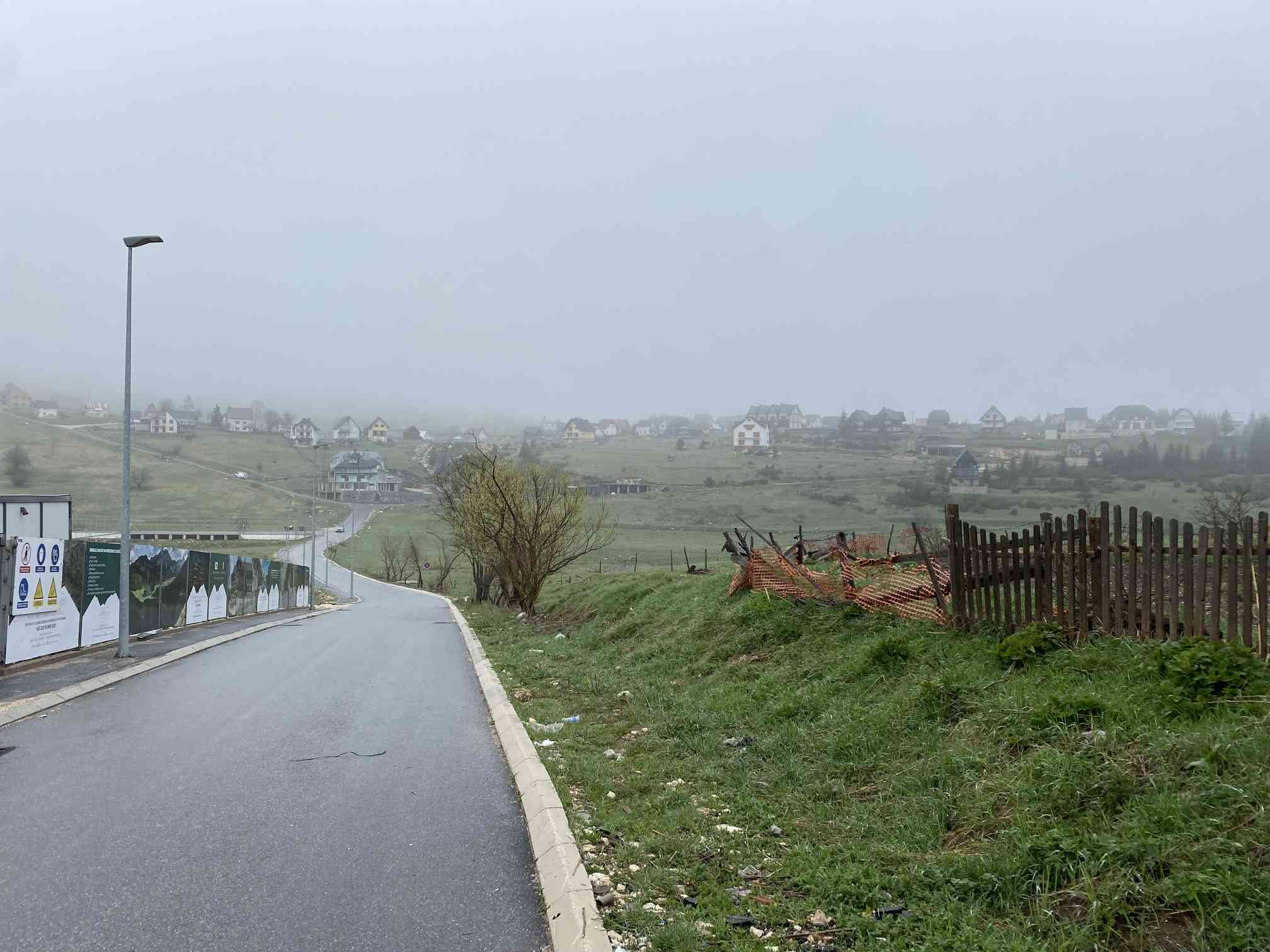 Unfortunately bad weather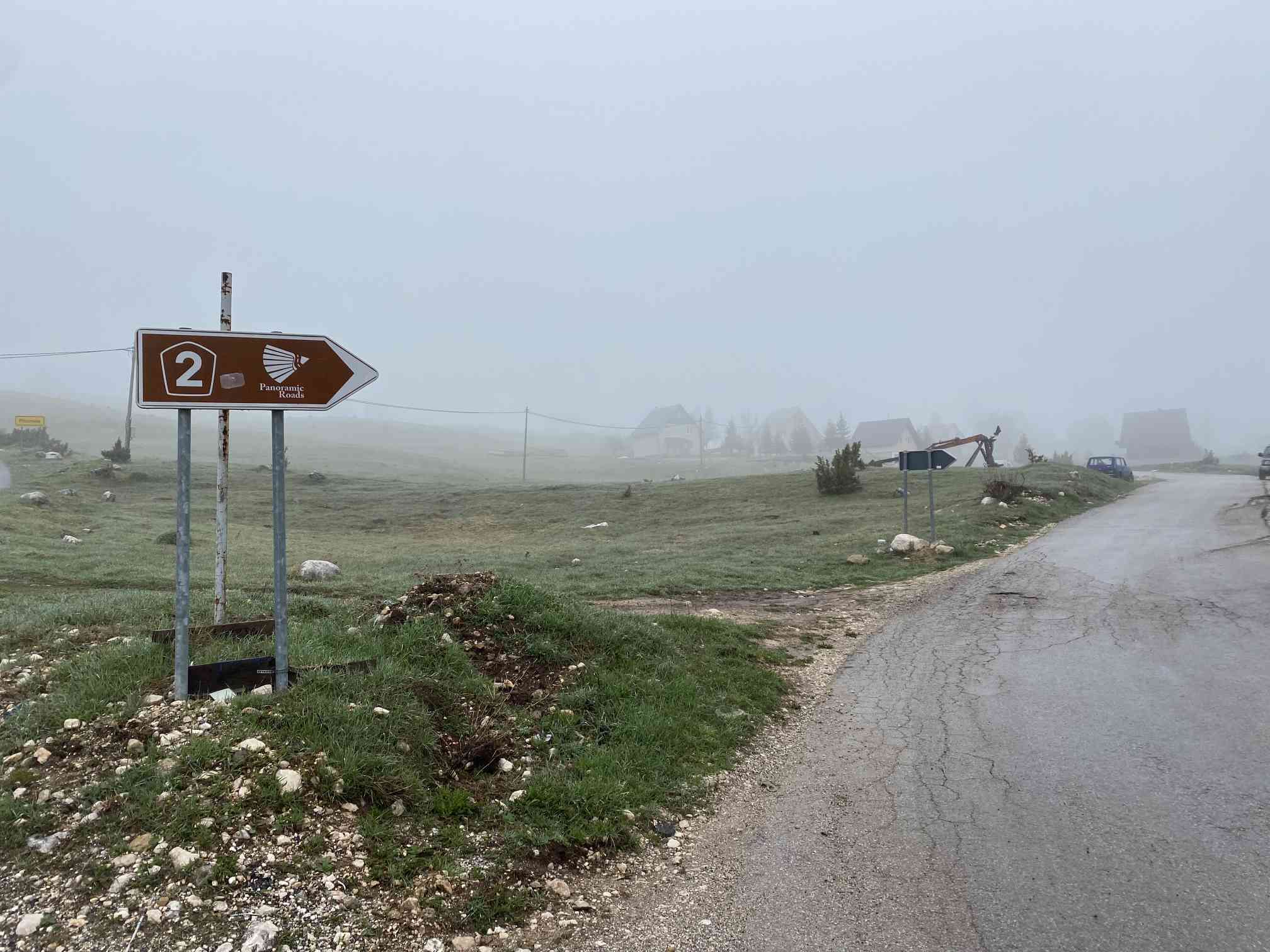 The road conditions are just as bad. I am on my way with a gravel bike. Unfortunately, the road is not suitable for road bikes.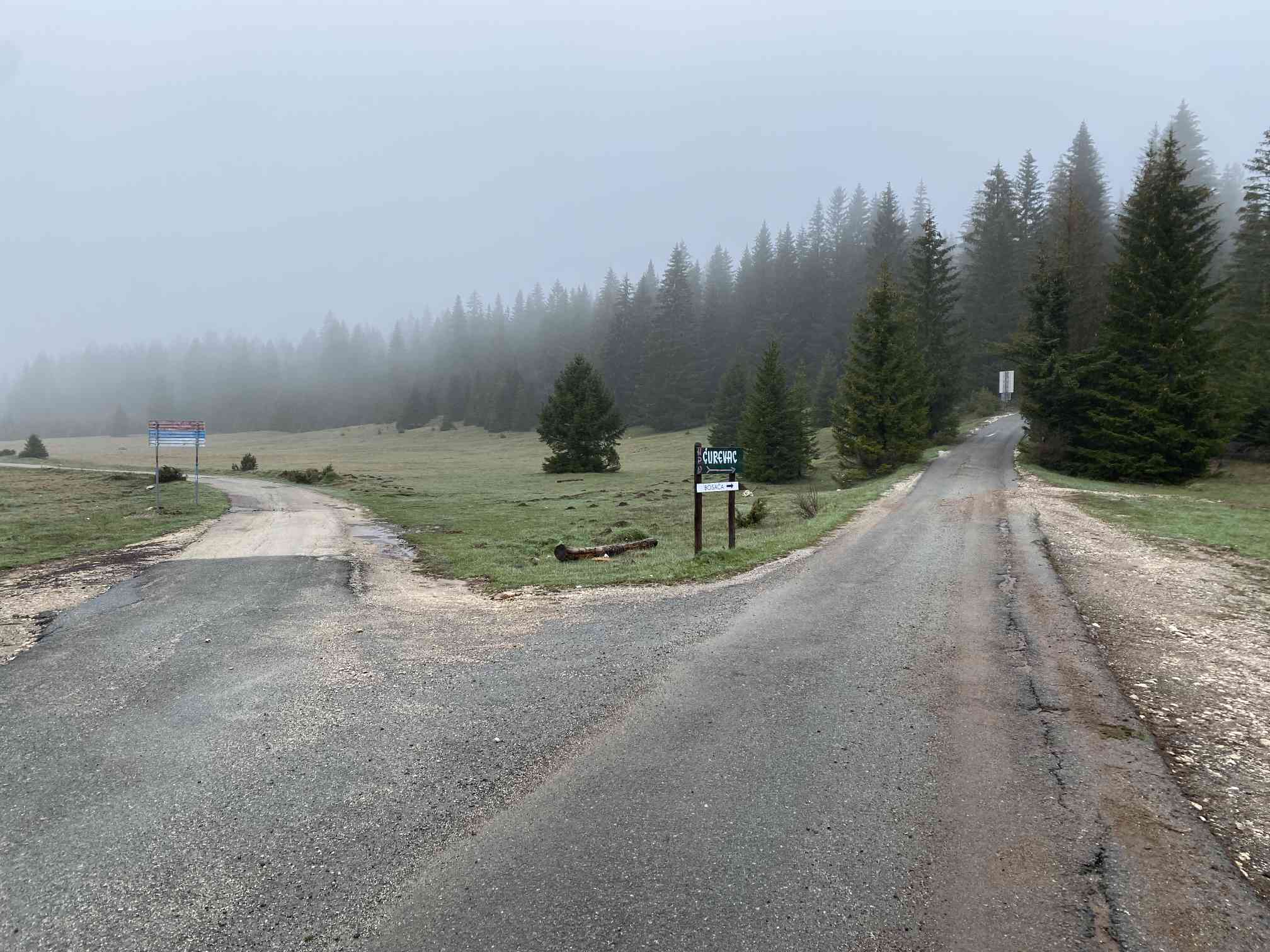 Keep to the right here. Without Google Maps I would have been lost.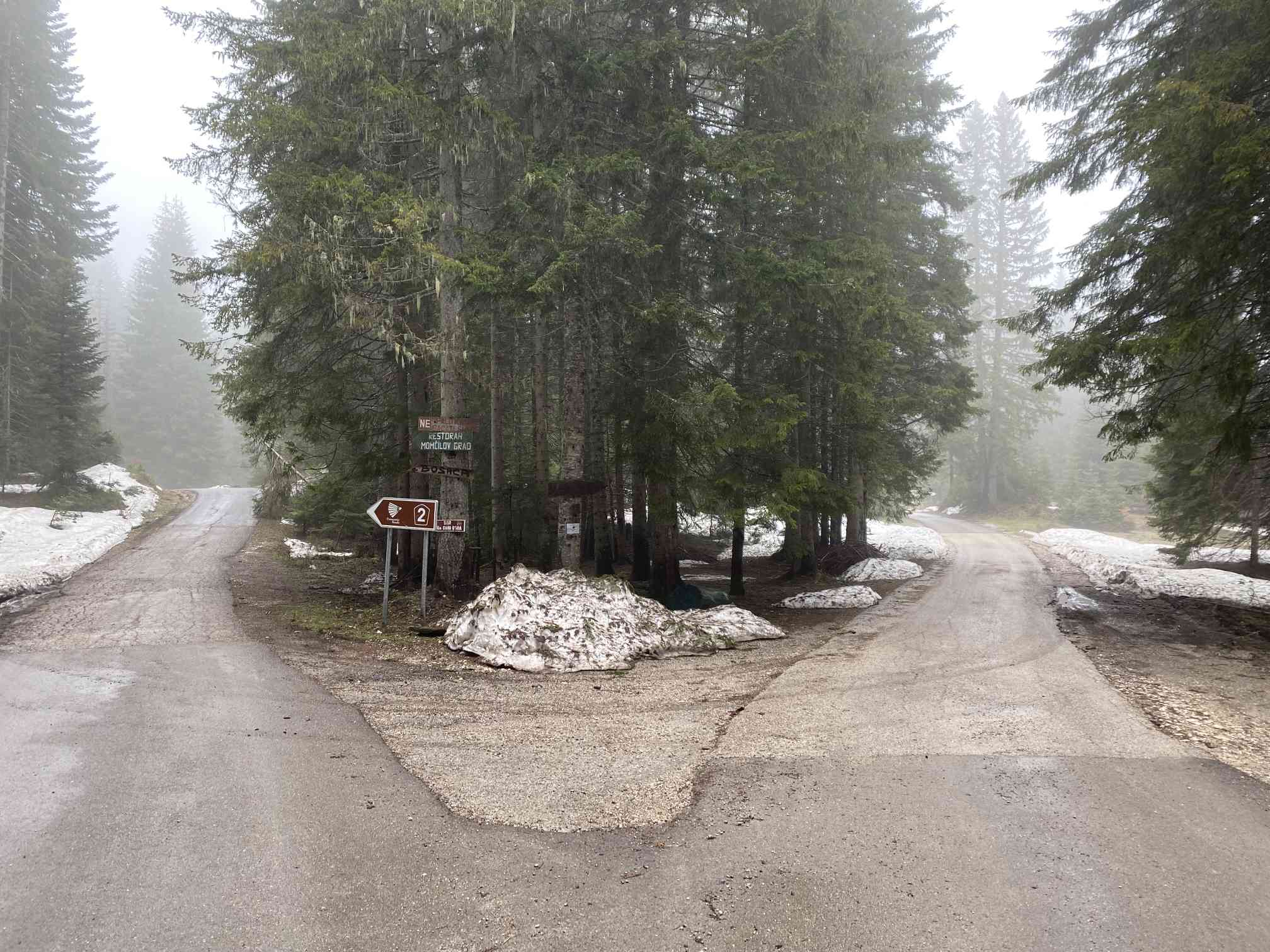 A small lonely piece of forest follows. Why is there snow here? It's not that high and quite far south.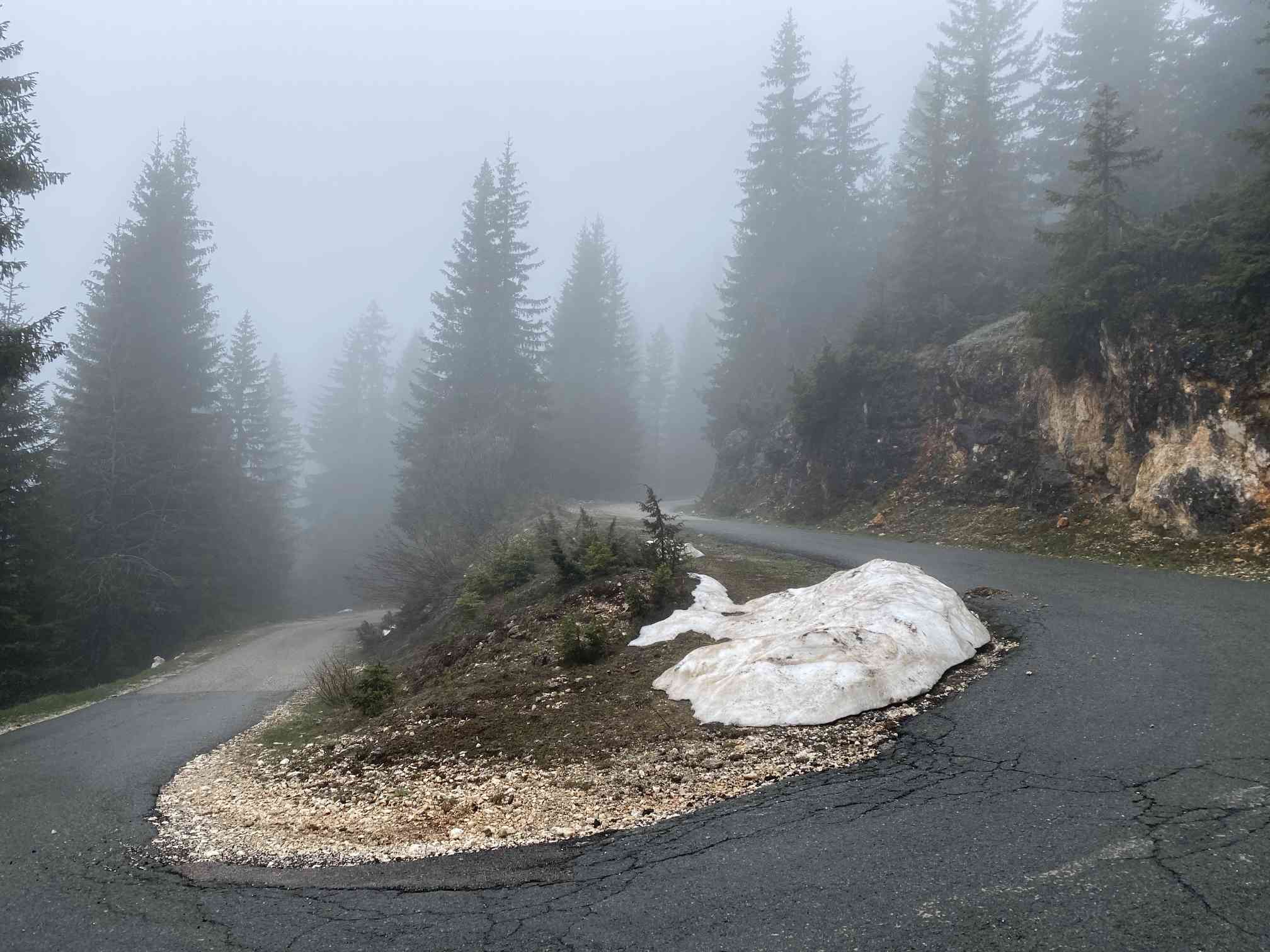 A few beautiful hairpin bends give pleasure in the cold solitude.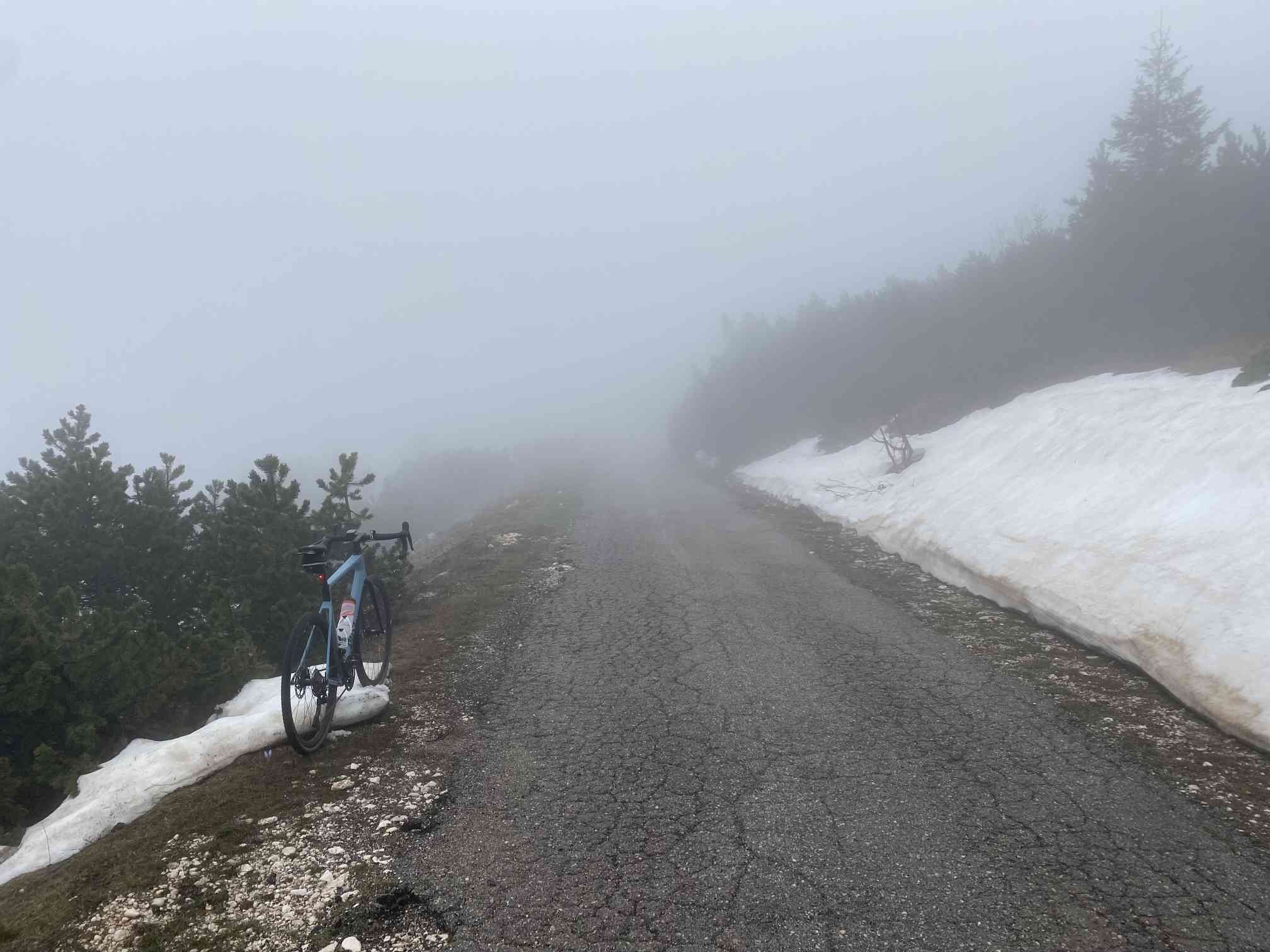 The landscape here is supposed to be very beautiful. I see - nothing.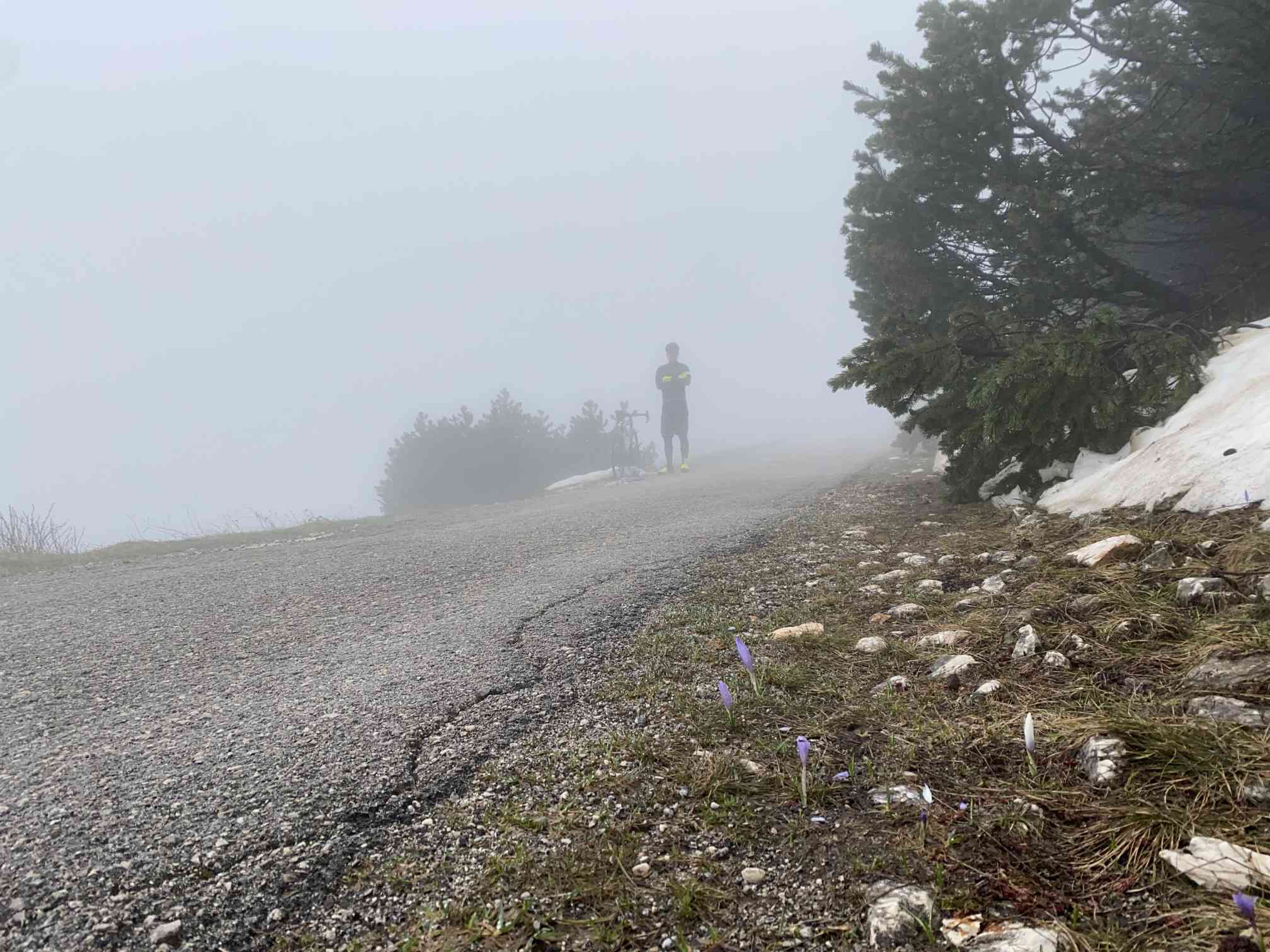 When the protagonist gets bored: I test what sinfully expensive rear light and neon yellow gloves and overshoes do in the foggy soup - obviously nothing either :-(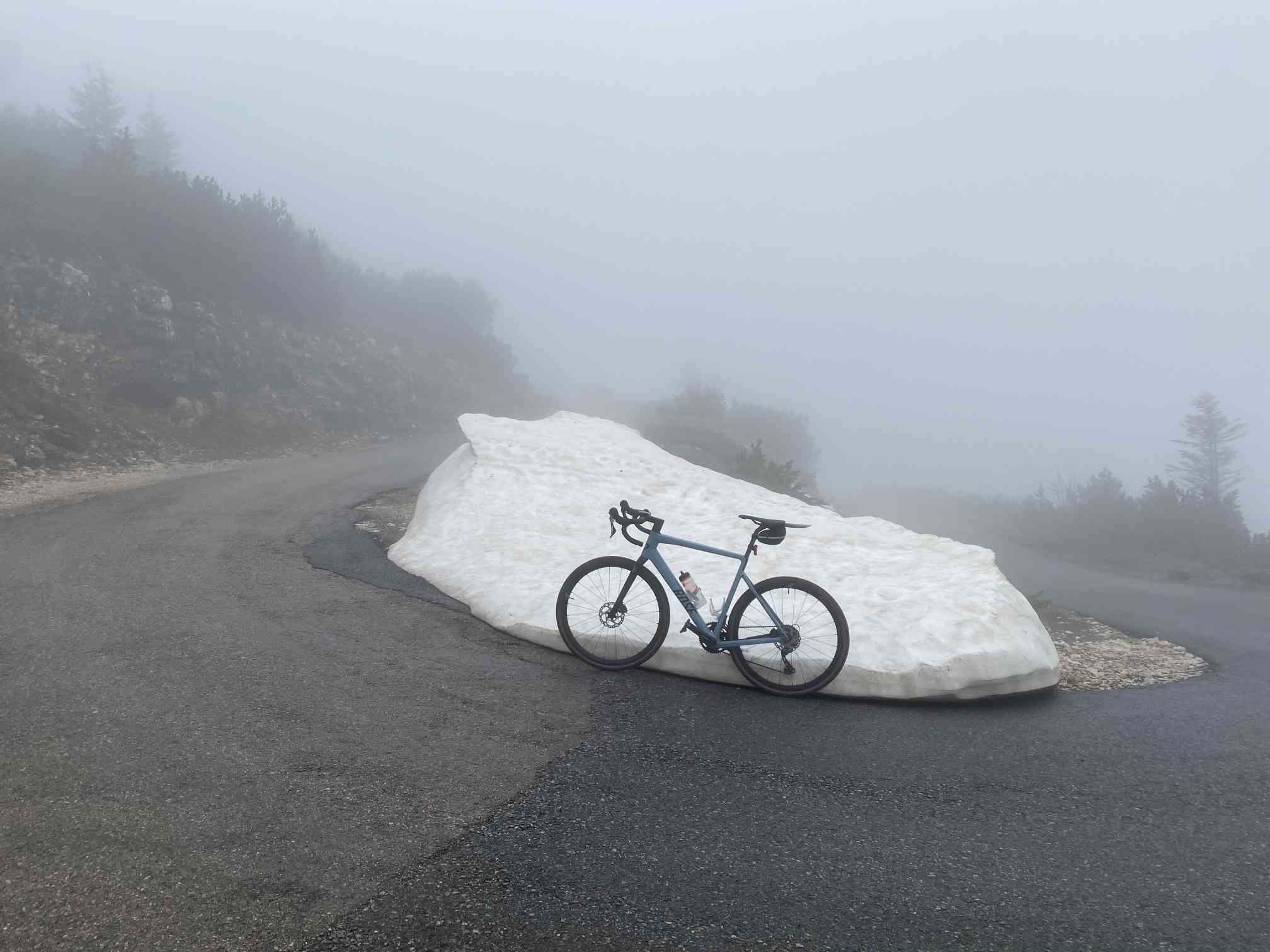 Hairpins are always fun, no matter what the weather.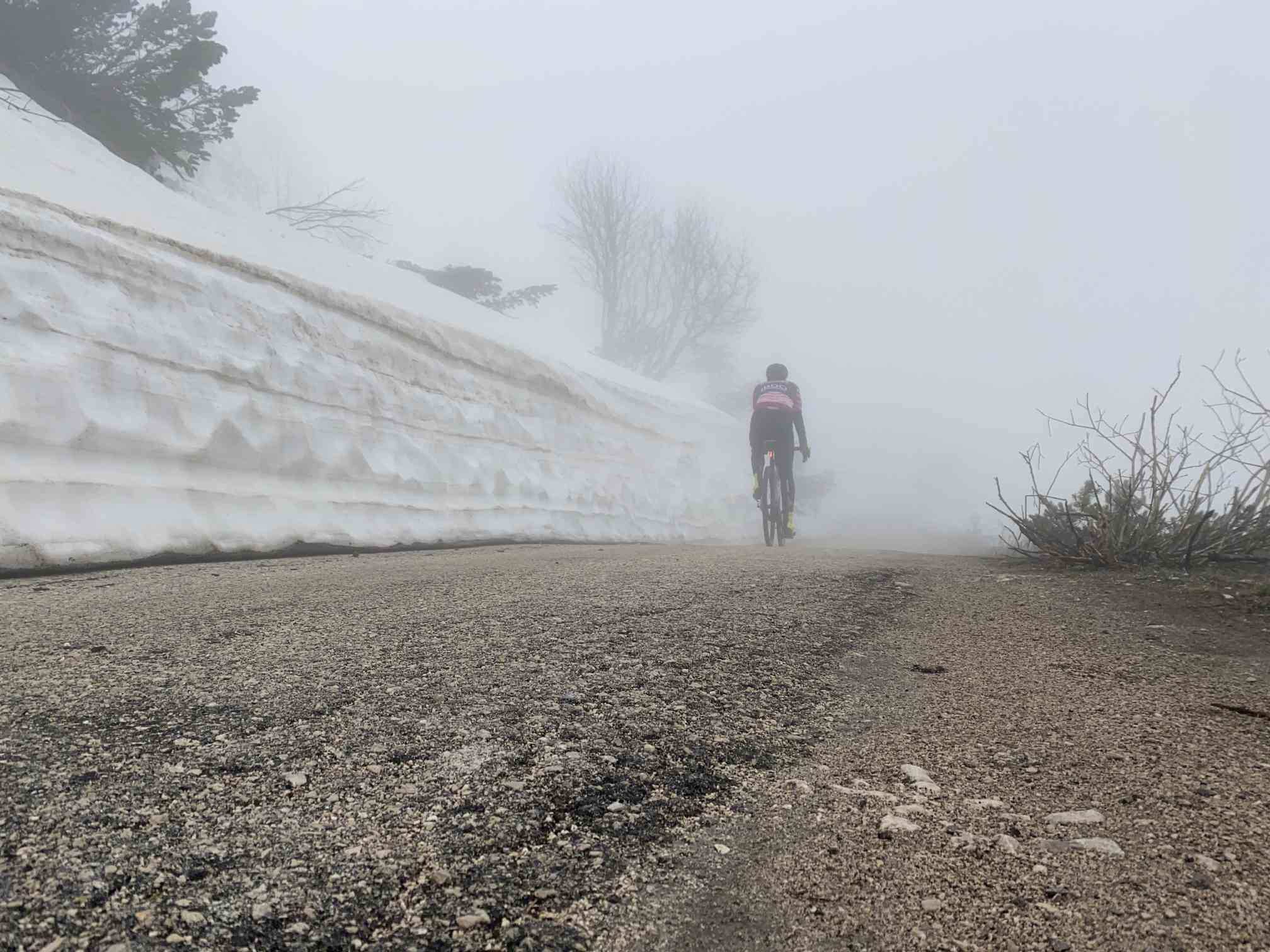 Then it gets adventurous with unexpected masses of snow. Fortunately it is absolutely windless and therefore not as cold as it looks.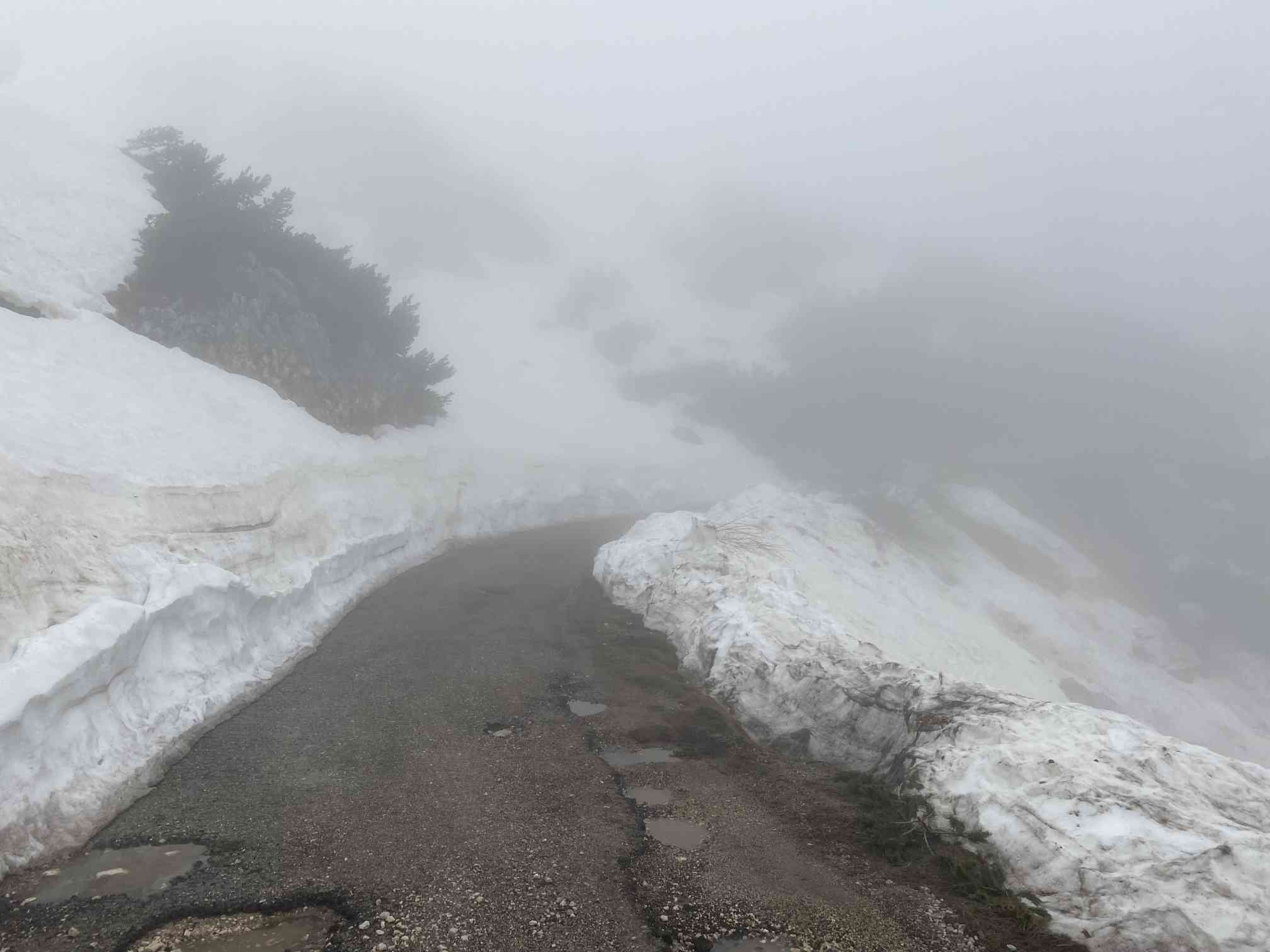 Somewhere on the right is the UNESCO World Heritage Site of the Tara Gorge, the deepest gorge in Europe comparable to the Grand Canyon in the USA. Well, we think so.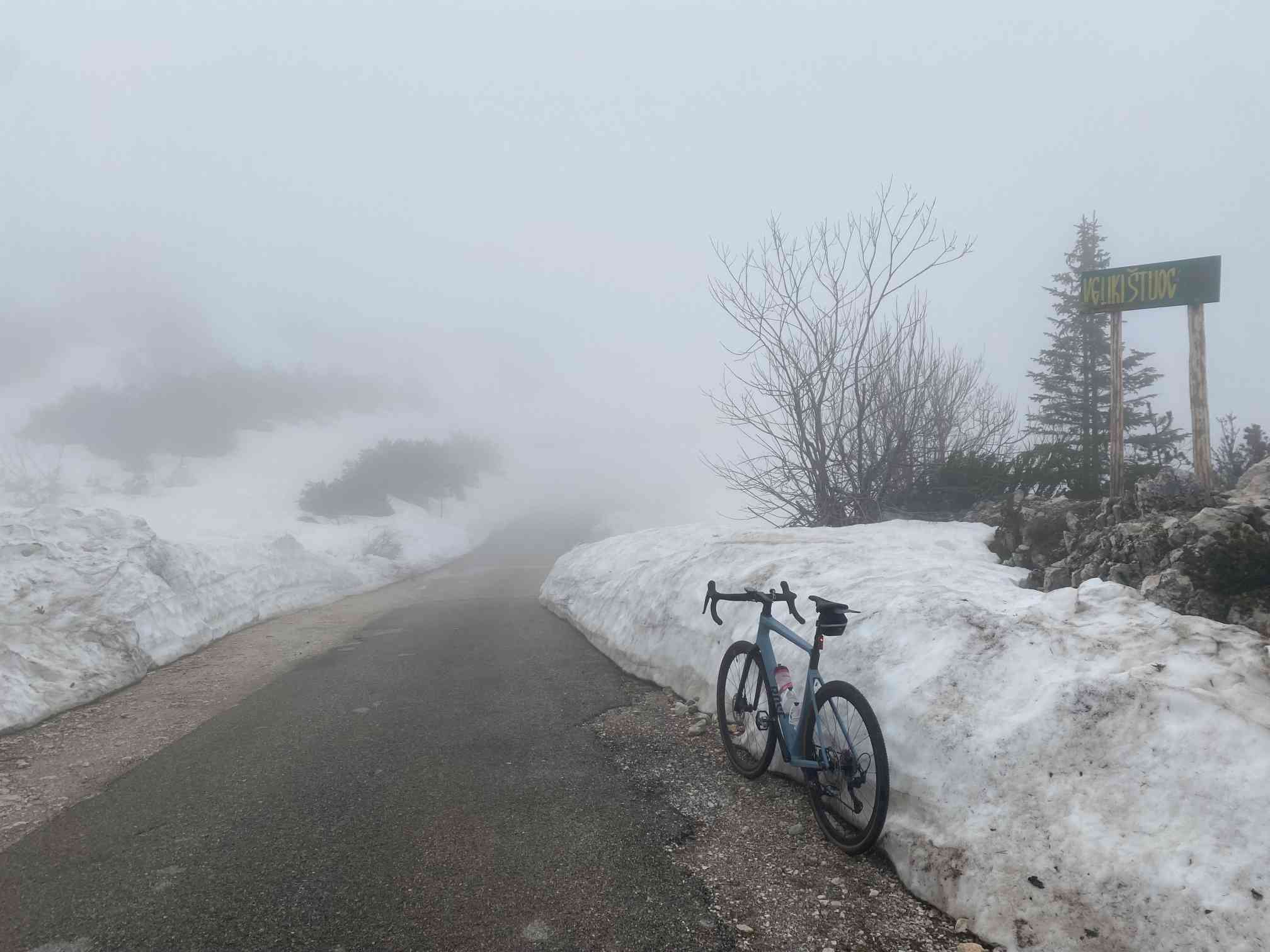 This is the top of the pass. On the left, the gravel path leads up to the summit. Unfortunately I can forget it today, no gravel bike will help.
Since these barely 600 metres of altitude difference are not a climb to be taken seriously, I decide to ride the somewhat lower Durmitor Sedlo south of the mountain range on the same day - but it should end similarly unexpectedly.