Col du Tourmalet is the most popular passroad of Tour de France and thus attracts thousands of amateur cyclists from all over the world. Both eastern and western approach to the summit each form a highest category climb - a must-do for any cyclist riding in the French Pyrenees!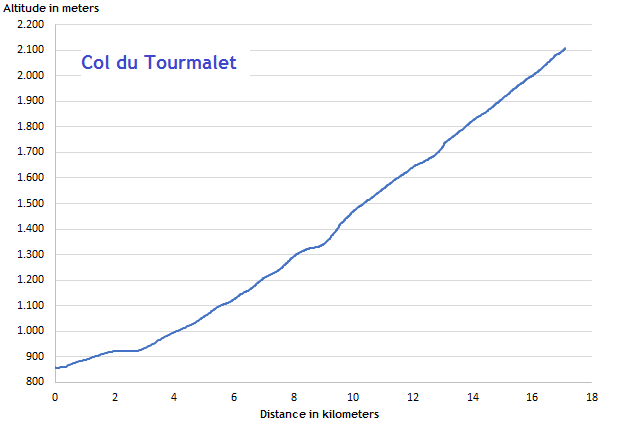 Eastern ascent provides a moderate beginning but becomes a very steep climb with an average gradient of more than 8% with several higher slope peaks.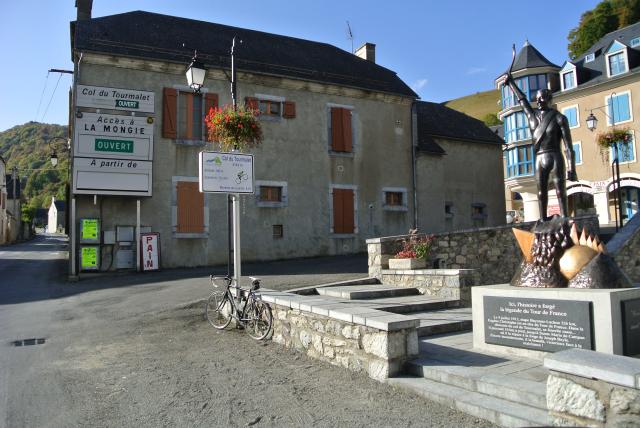 Best weather conditions allow for a pleasant Tourmalet ride even end of October.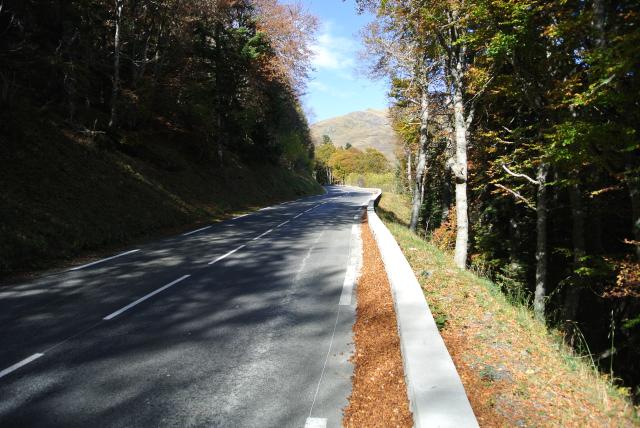 Autumn idyll in the lower part of eastern ramp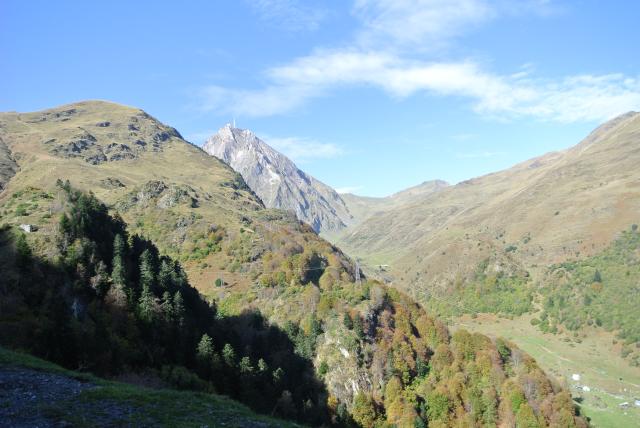 In the background Pic du Midi de Bigorre with its observatory on the summit.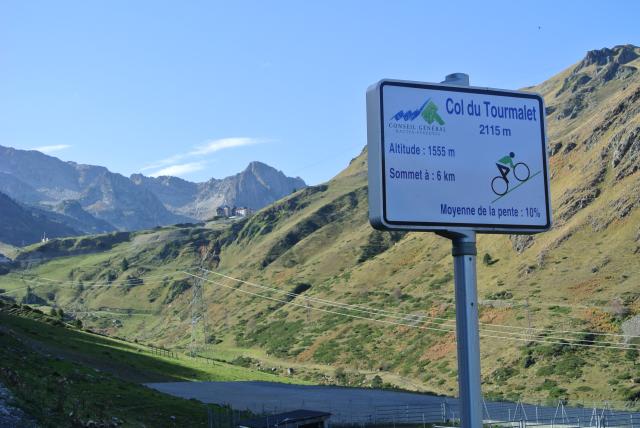 After 2/3 of total distance you reach the winter ski resort La Mongie in the background.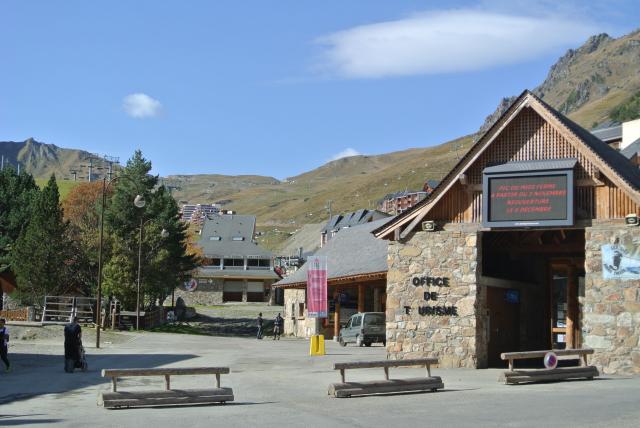 In the center of the image the pass summit becomes visible for the first time.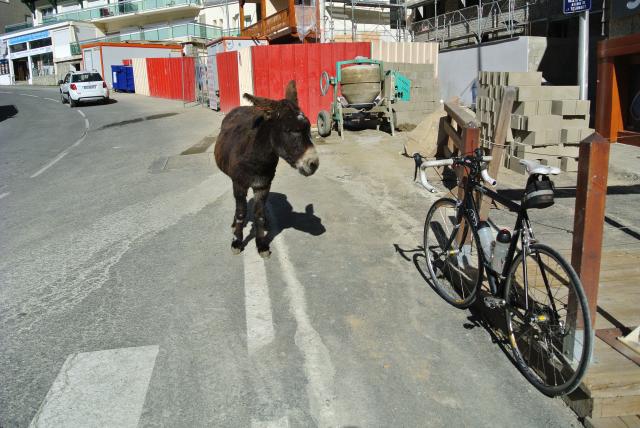 Local donkey in La Mongie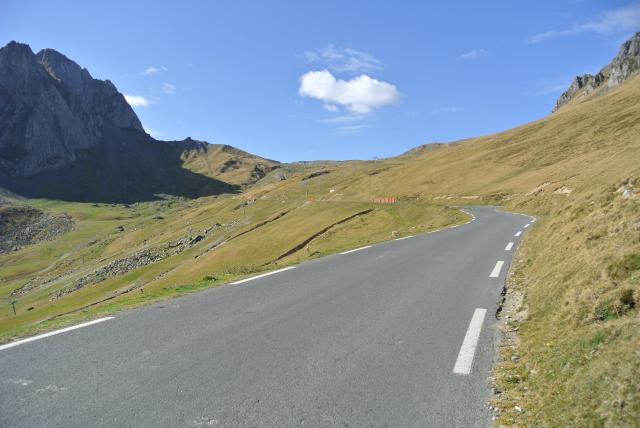 The way is cleanly asphalted and provides excellent road conditions.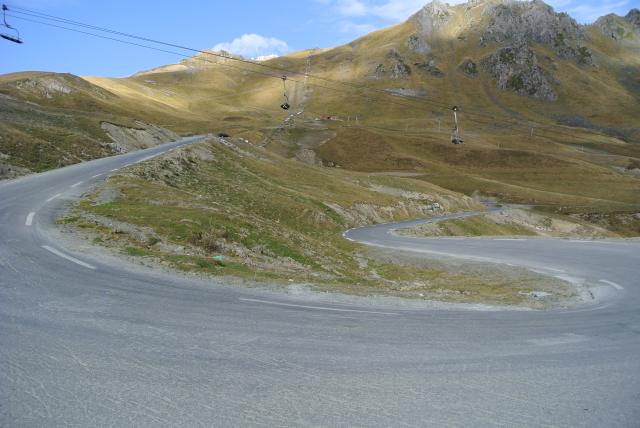 Some nice curves in the upper part of the course.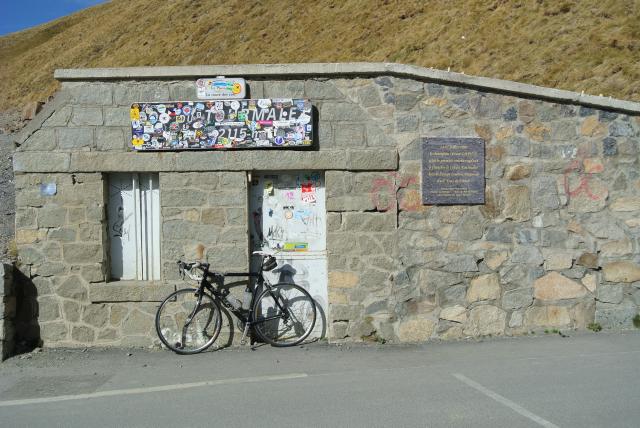 Hundreds of stickers on the pass sign prove popularity of the climb among cyclists from all over the world. The well-known cyclists sculpture on this wall has already been uninstalled due to upcoming winter. Restaurant and souvenir shop have also been closed.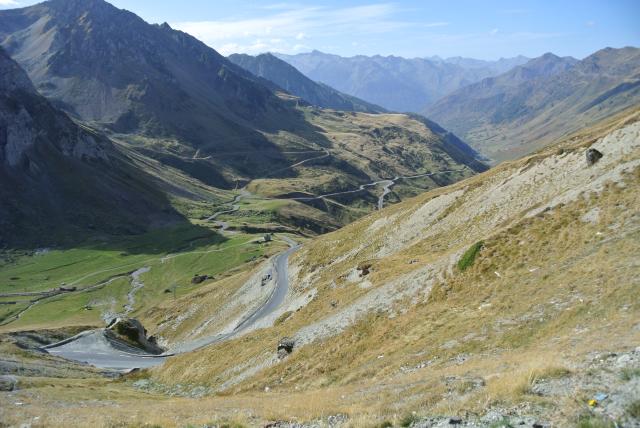 View down to western approach of the passroad.