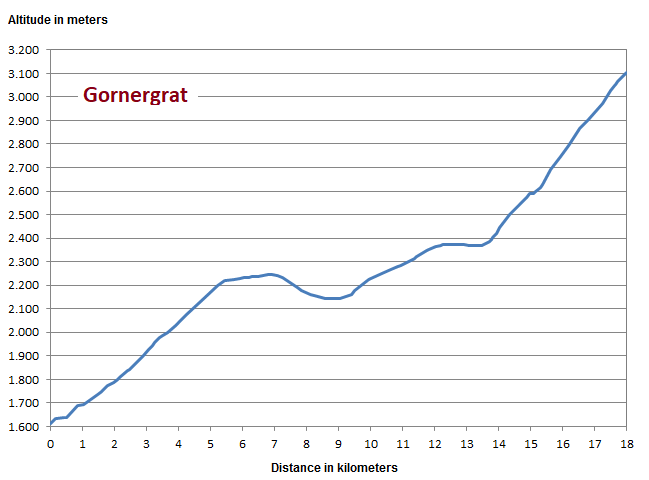 For the first five kilometres, the profile shows the ascent to the cable car station Sunnegga. Afer a small loss of altitude in the direction of Moosji Lake the climb rises again to Riffelboden at some 2,350m. Afterwards it becomes challenging with the way to the station Riffelberg at almost 2.600m and the brutal final ascent with a continuous 17% grade up to the Gornergrat.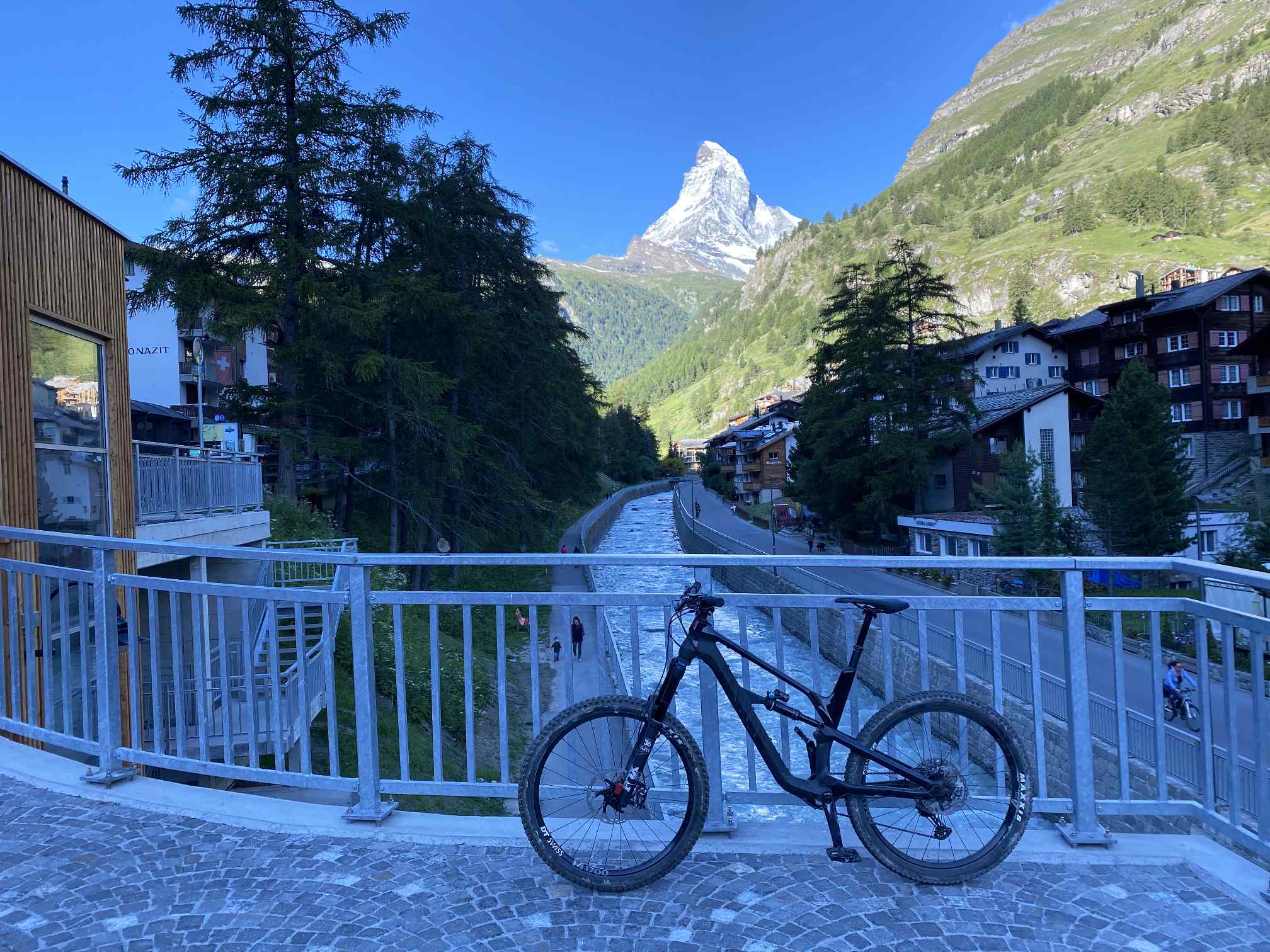 We start early in the morning in the centre of Zermatt. The majestic Matterhorn already shines in the morning sun.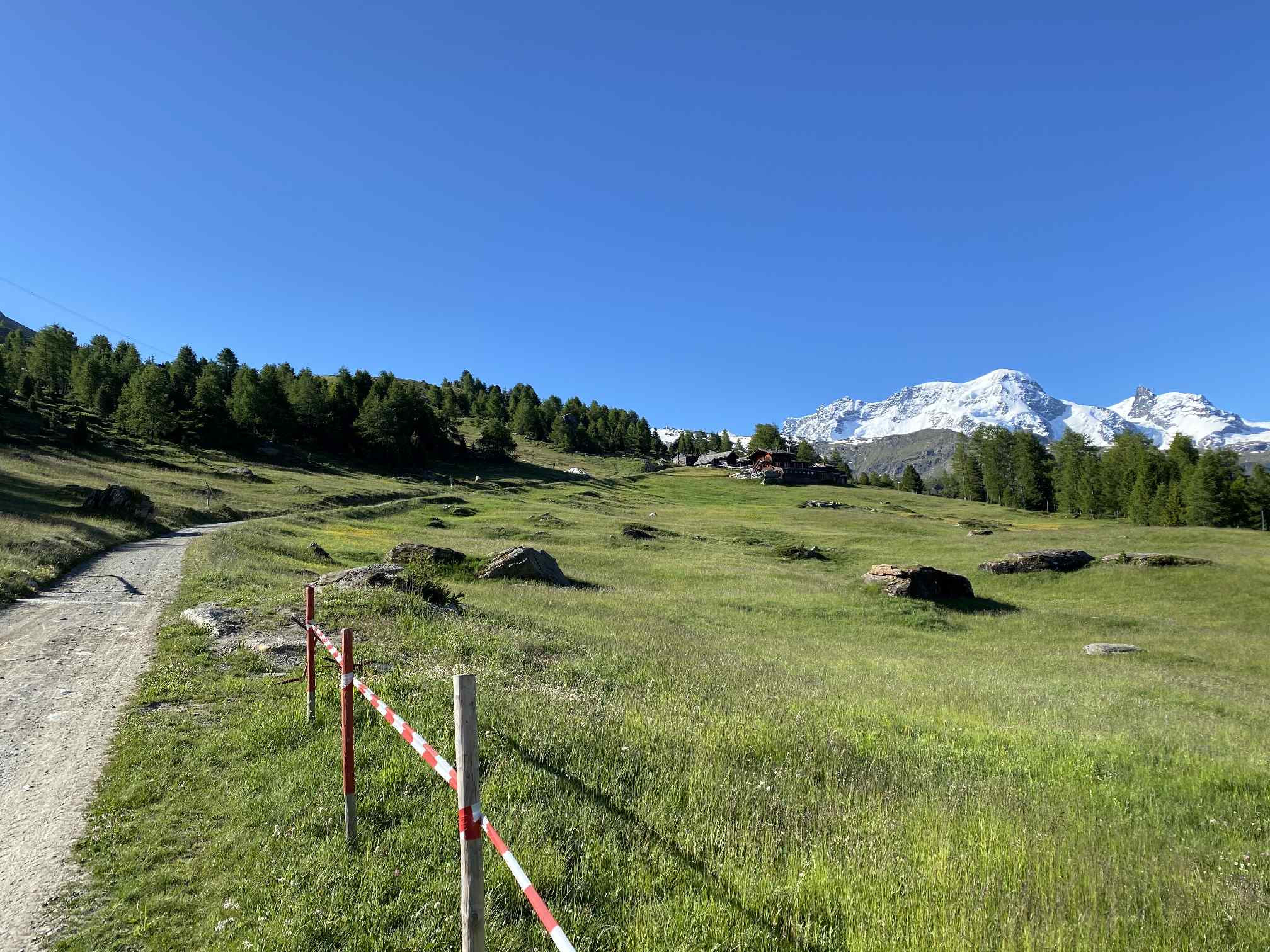 First kilometres of the way are not very spectacular on a wide forest path and offer only rare views towards the finish.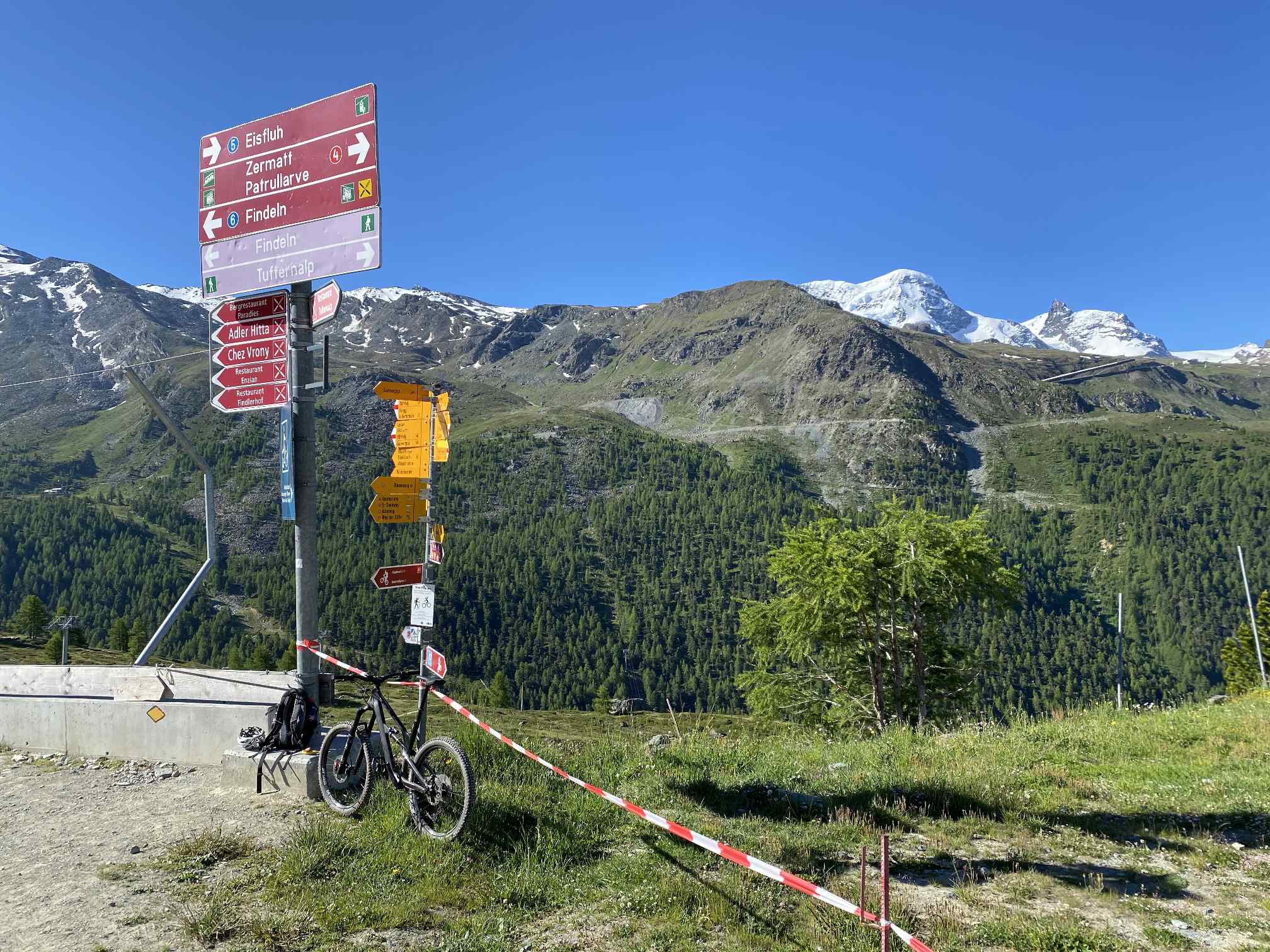 A vertical gain of 600 meteres leads up to the railway station Sunnegga. At the right back you can see further course of the climb in direction to Riffelberg.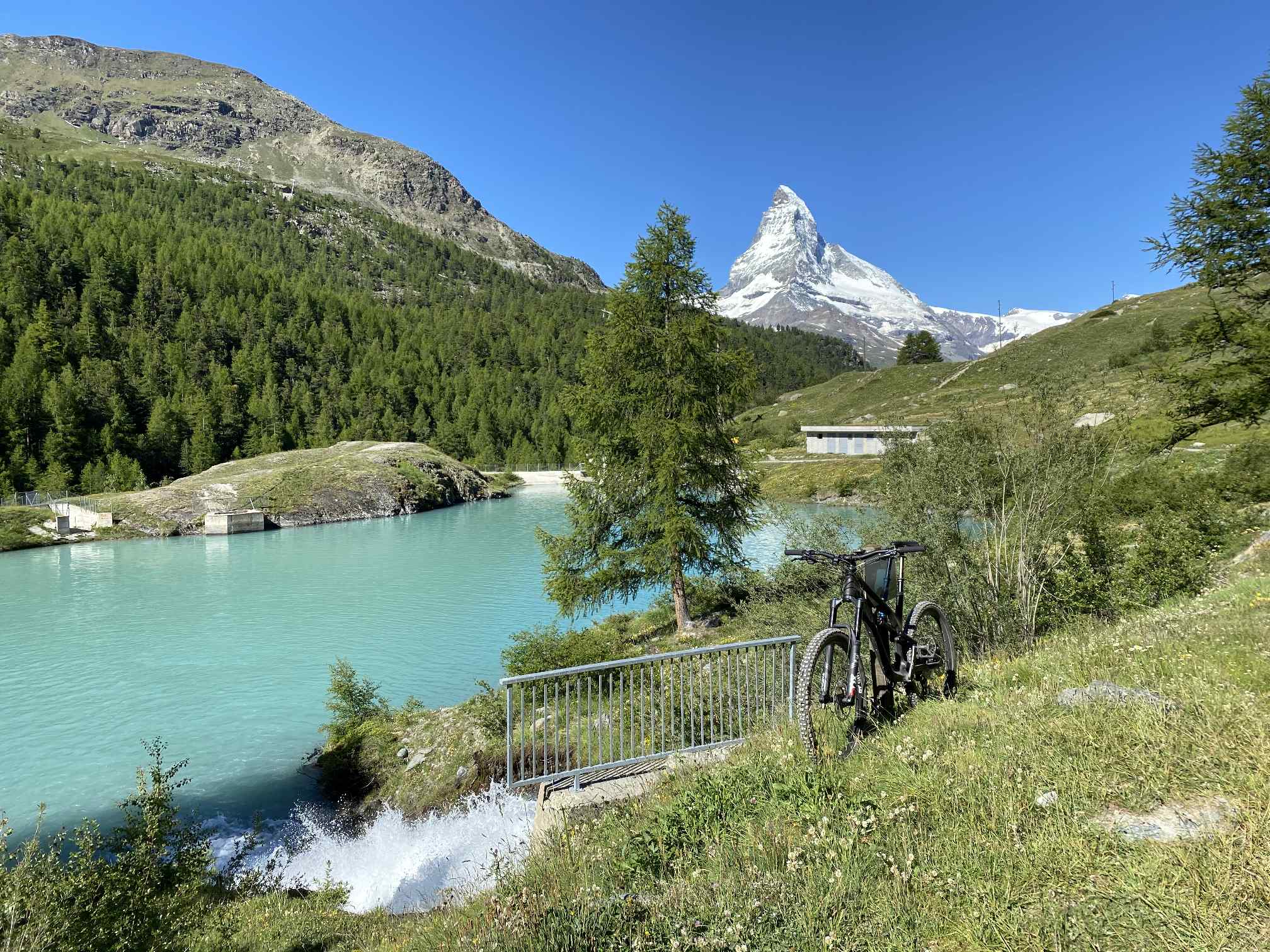 The way proceeds with a loss of approx. 100 metres of altitude down to Moosji Lake.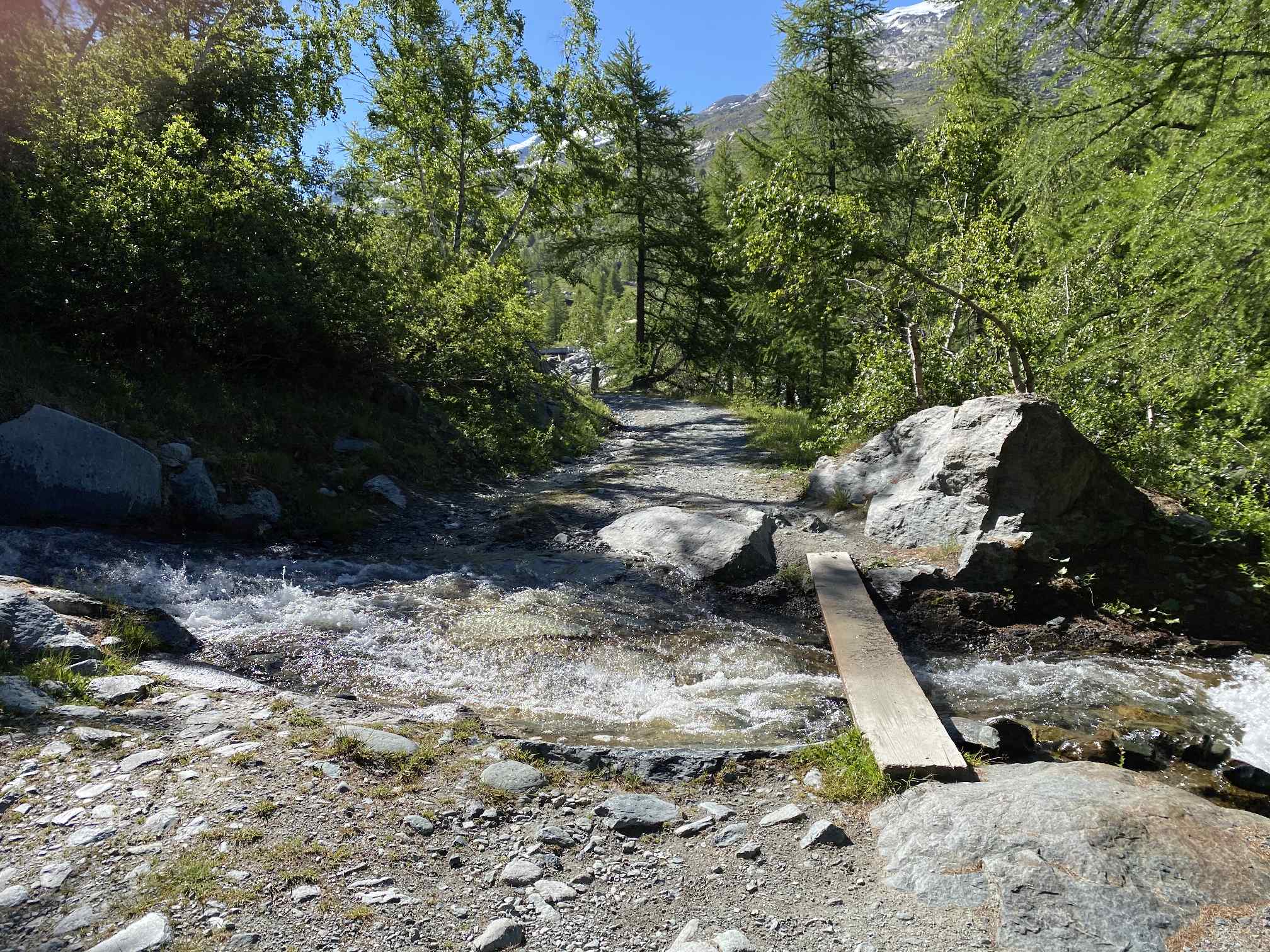 The path temporarily narrows up to the station Gent.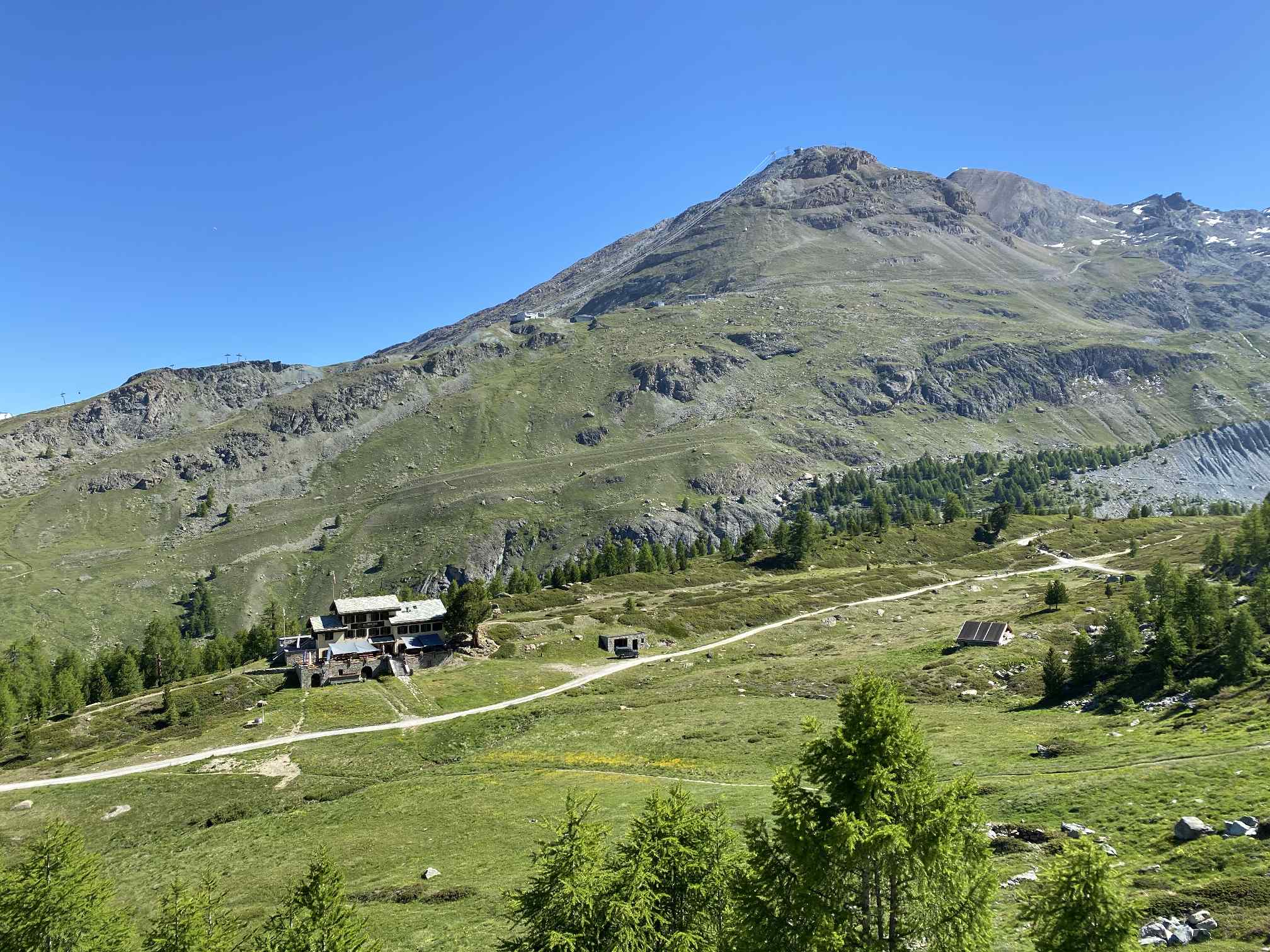 View back to the Mountain Lodge Ze Seewjinu near the Grünsee at approx. 2,300m altitude. Behind is the Rothorn (3,.103m), which can also be reached by mountain bike from Sunnegga station.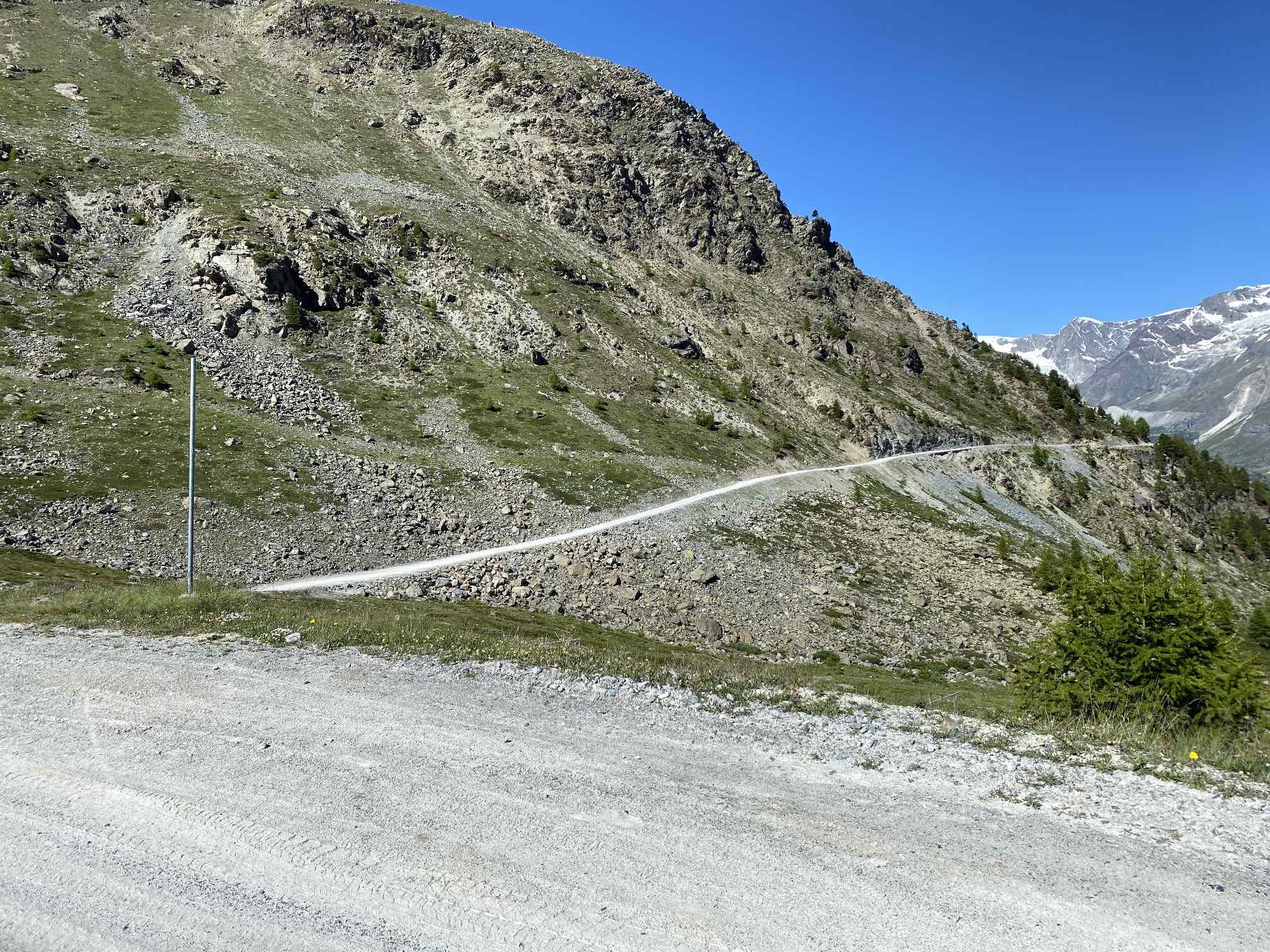 We continue on a wide gravel path towards Riffelboden.
In the back you have your first view of the gallery of the famous Gornergratbahn. Our way leads directly along the gallery to the top right to the station Riffelberg.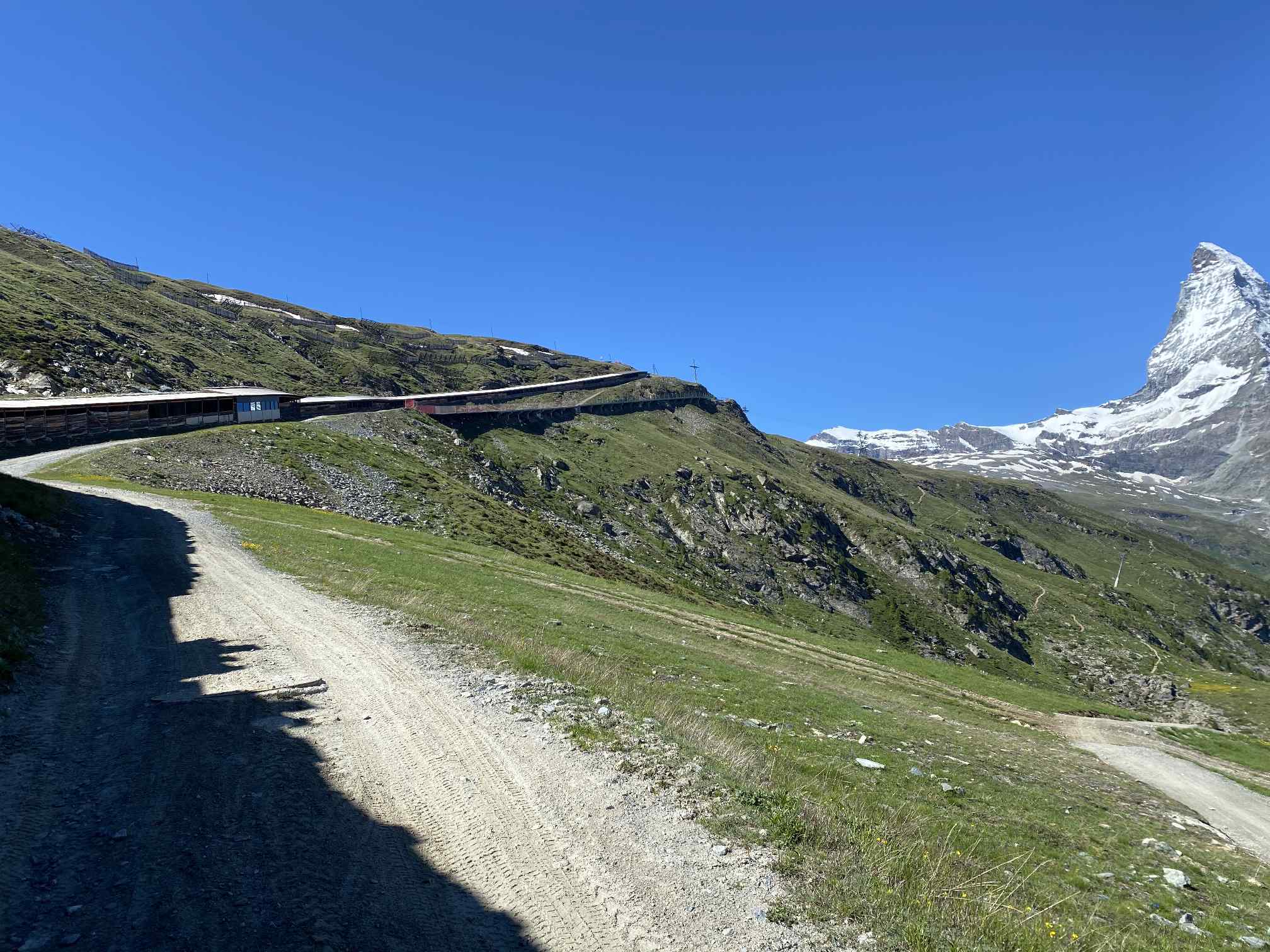 The path becomes increasingly steep and demanding.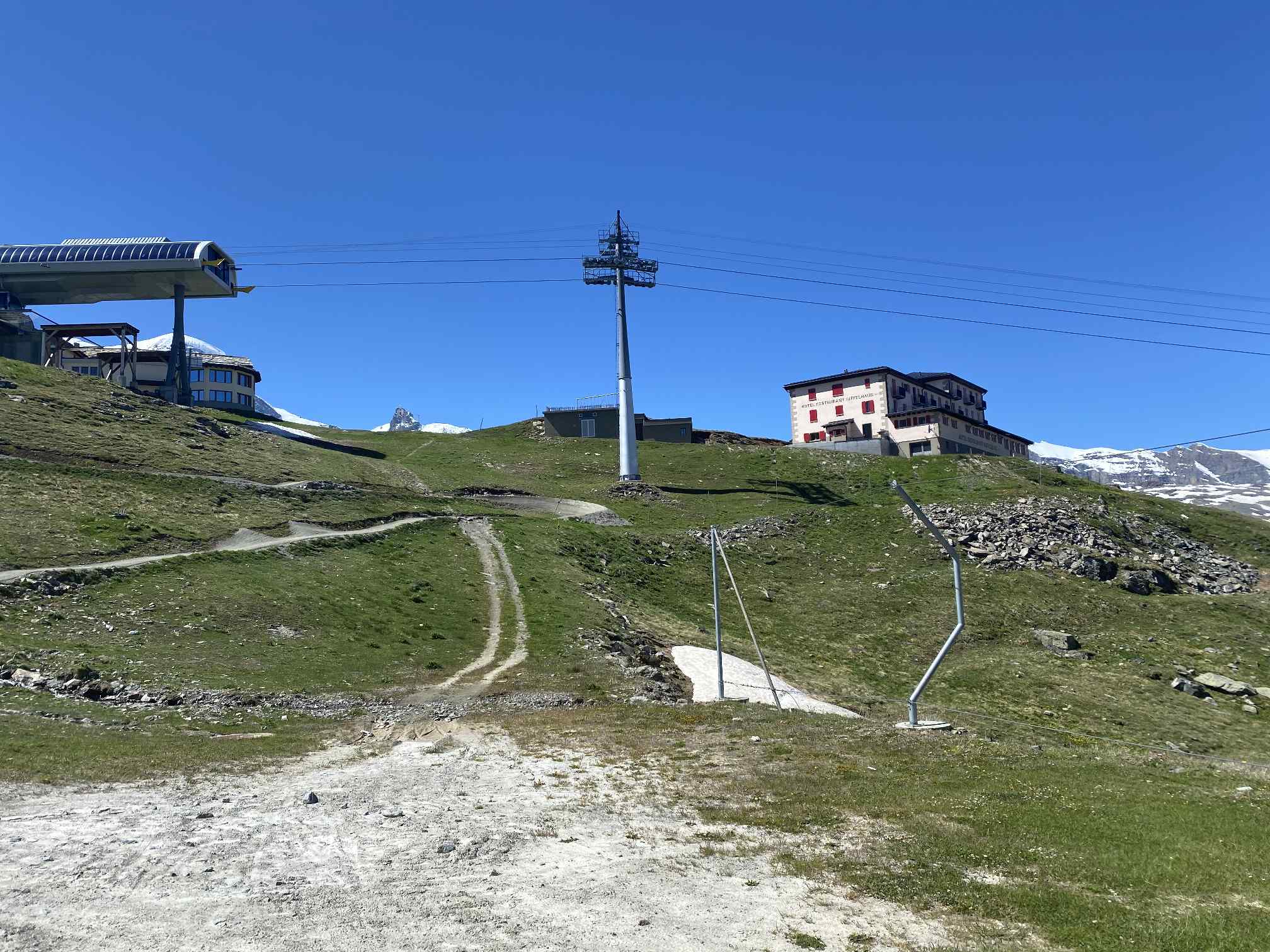 Riffelberg is reached. We keep left under the tracks...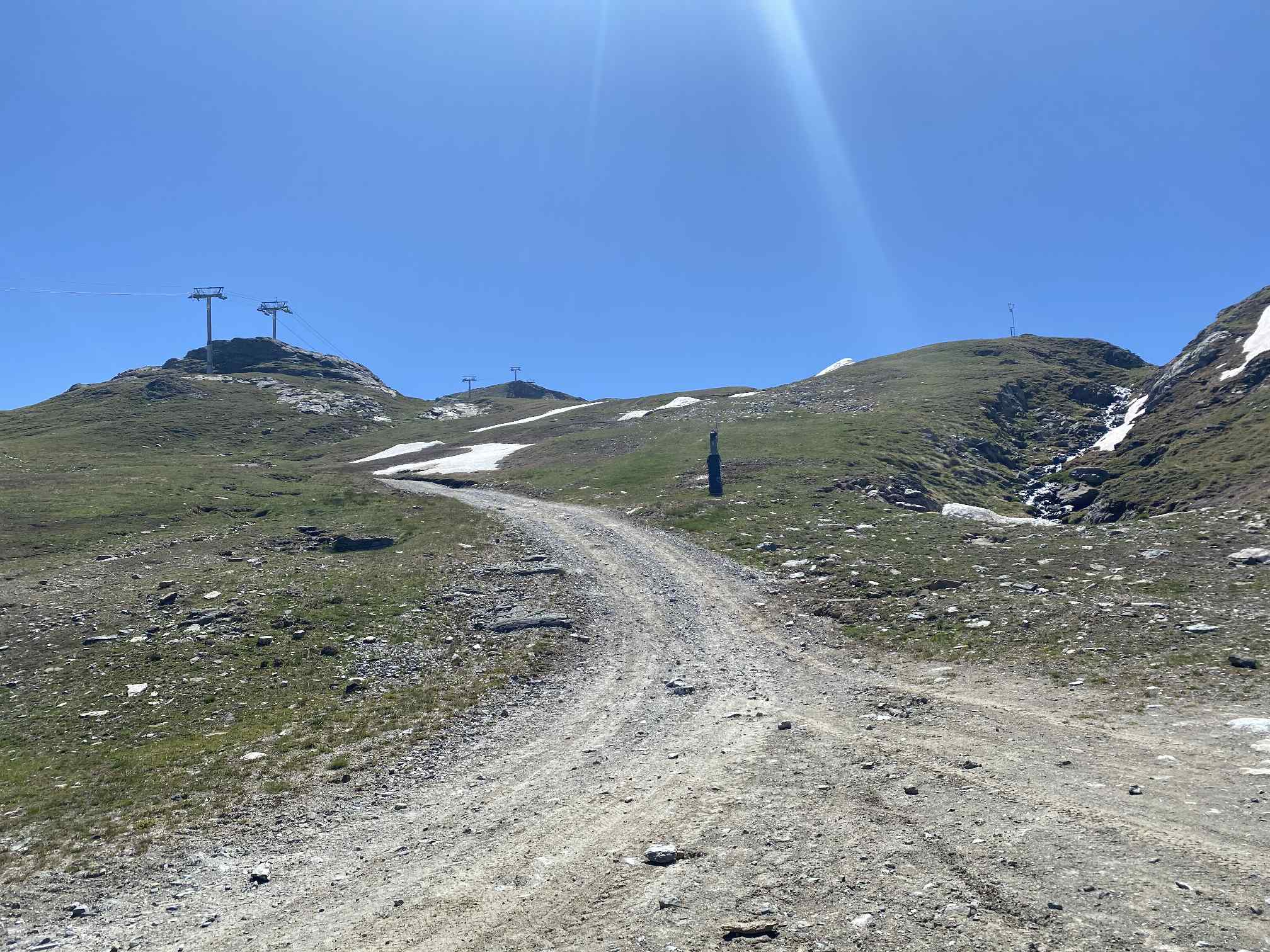 ...and behind it, we follow the wide track under the cable car Gifthittli. This path leads on the left side of the Gornergratbahn up to the summit.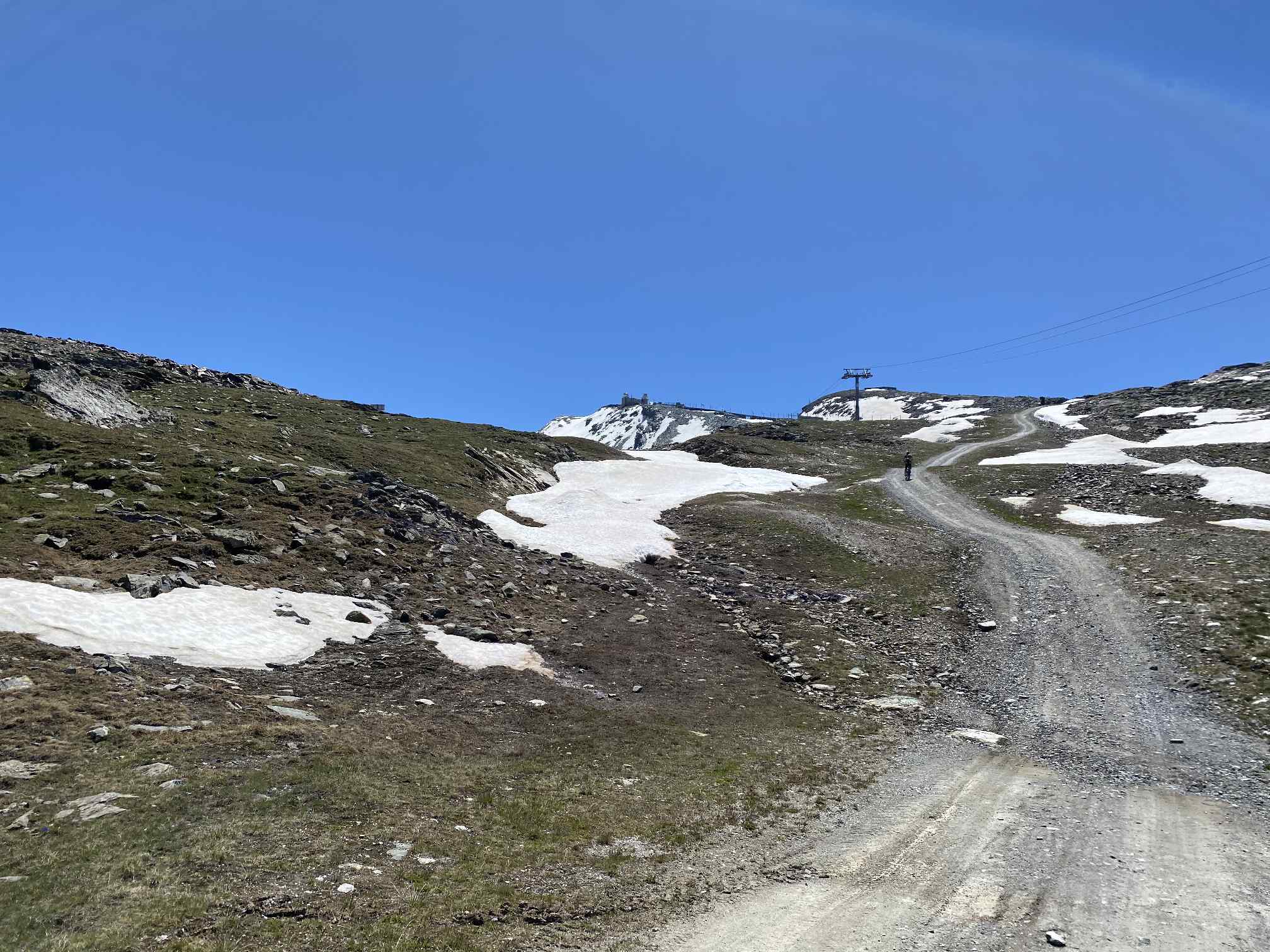 Summit area of the Gornergrat appears in the centre of the image.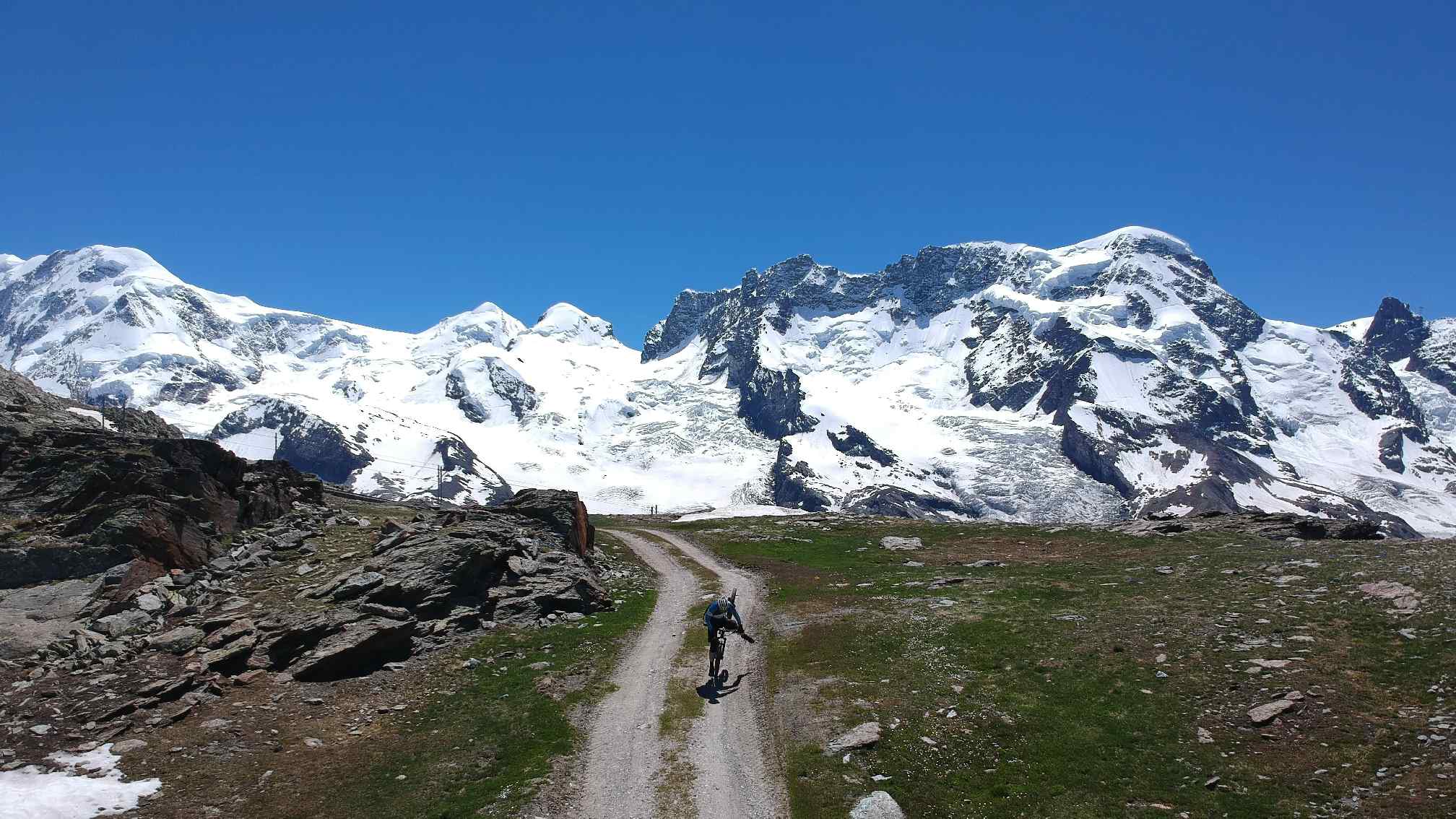 Liskamm (4,527m), Castor (4,228m), Pollux (4,092m), Breithorn (4.164m) and Little Matterhorn (3.882m) look amused at the protagonist just crashing over his handlebars. The trick is to pull the trigger of the drone at exactly this moment :-)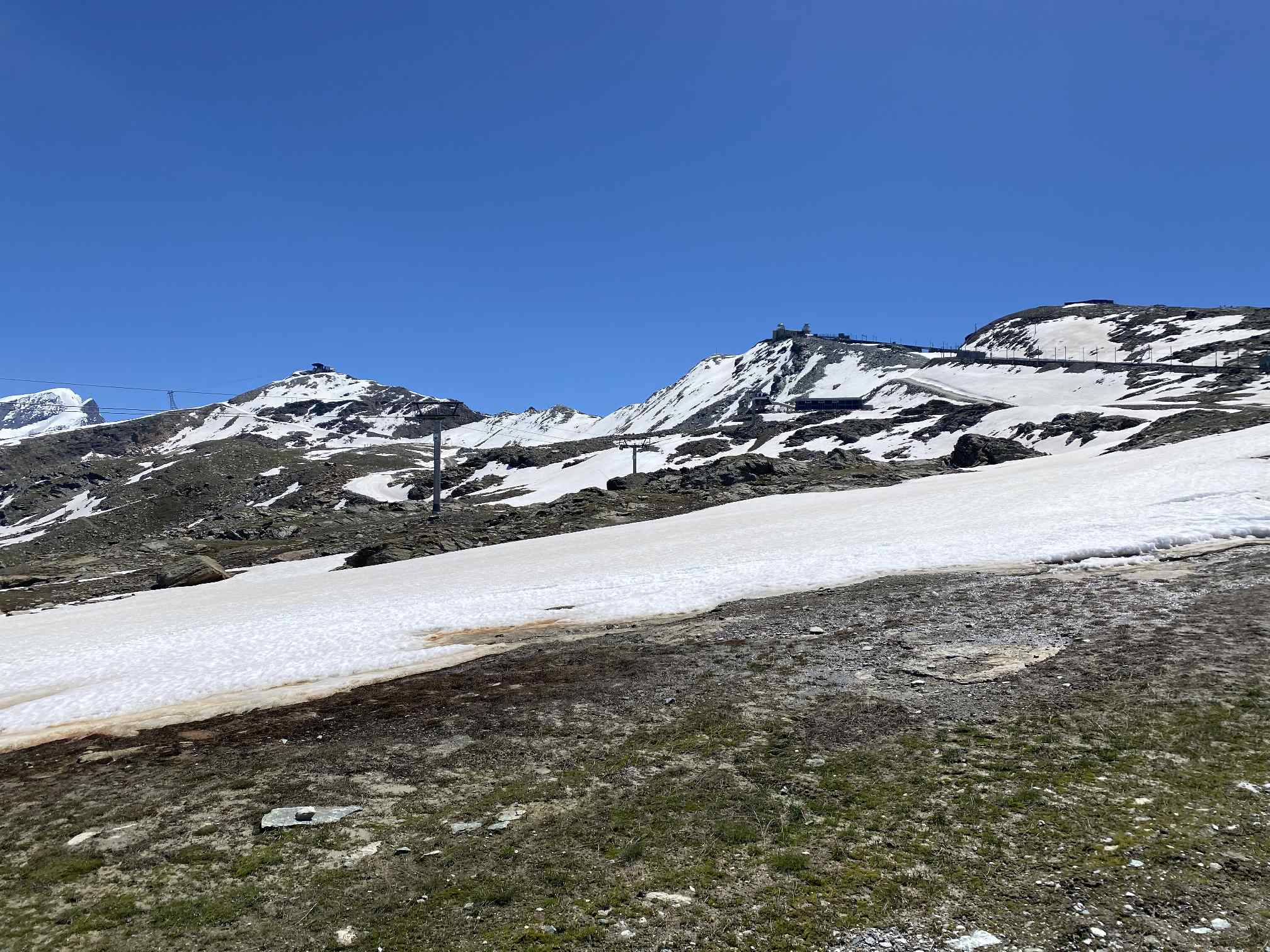 In the back left, the Hohtälli station (3,286m), one of the highest points in the Alps that can be reached by mountain bike. Unfortunately there is still so much snow on the track (end of June) that today you "only" get to Gornergrat on the right side.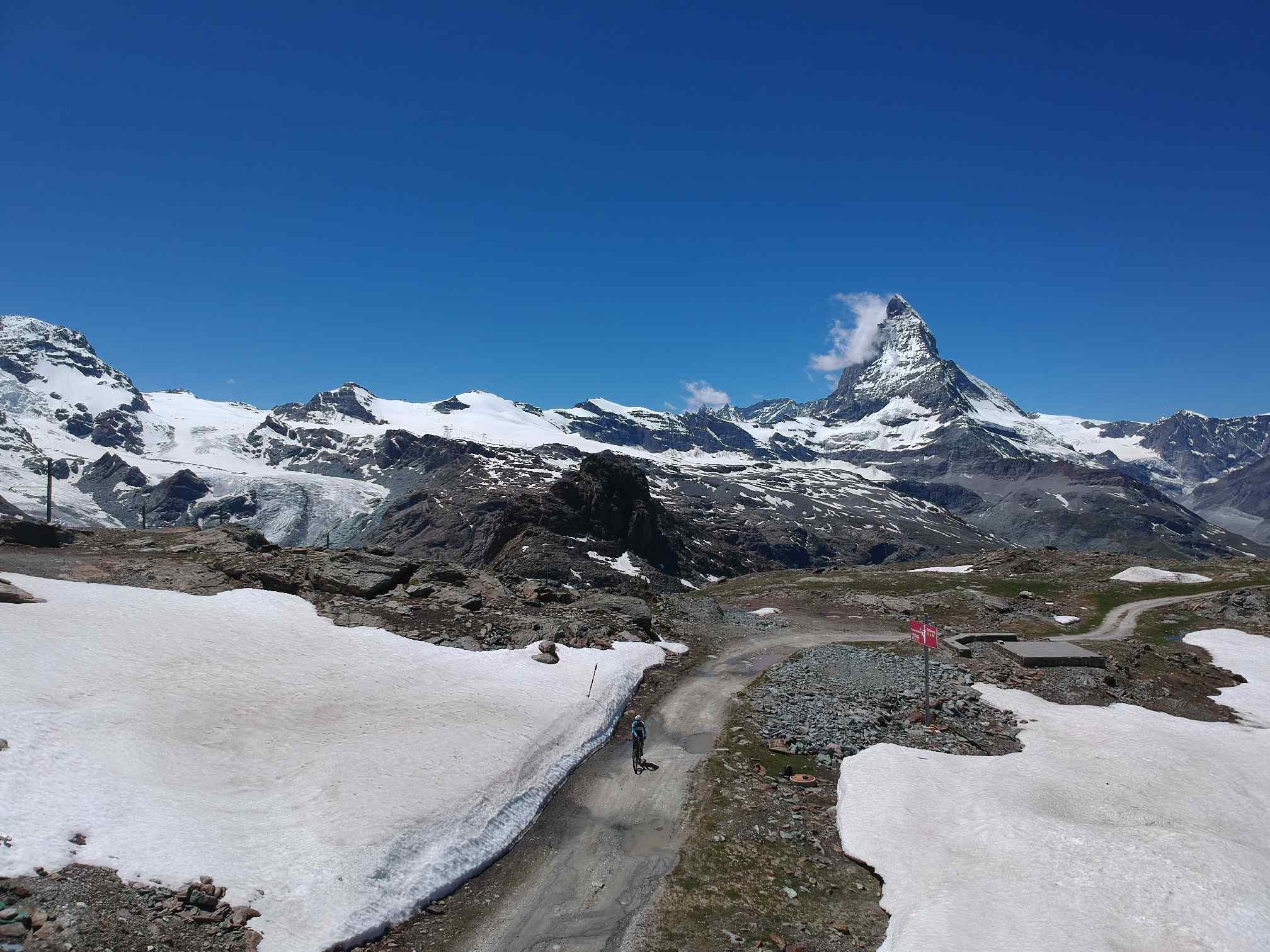 Among all other bikers up here I am the only one riding his bike "old school" without motor support - but unfortunately I am also the only one who has to push many parts of the way from the station Riffelberg on...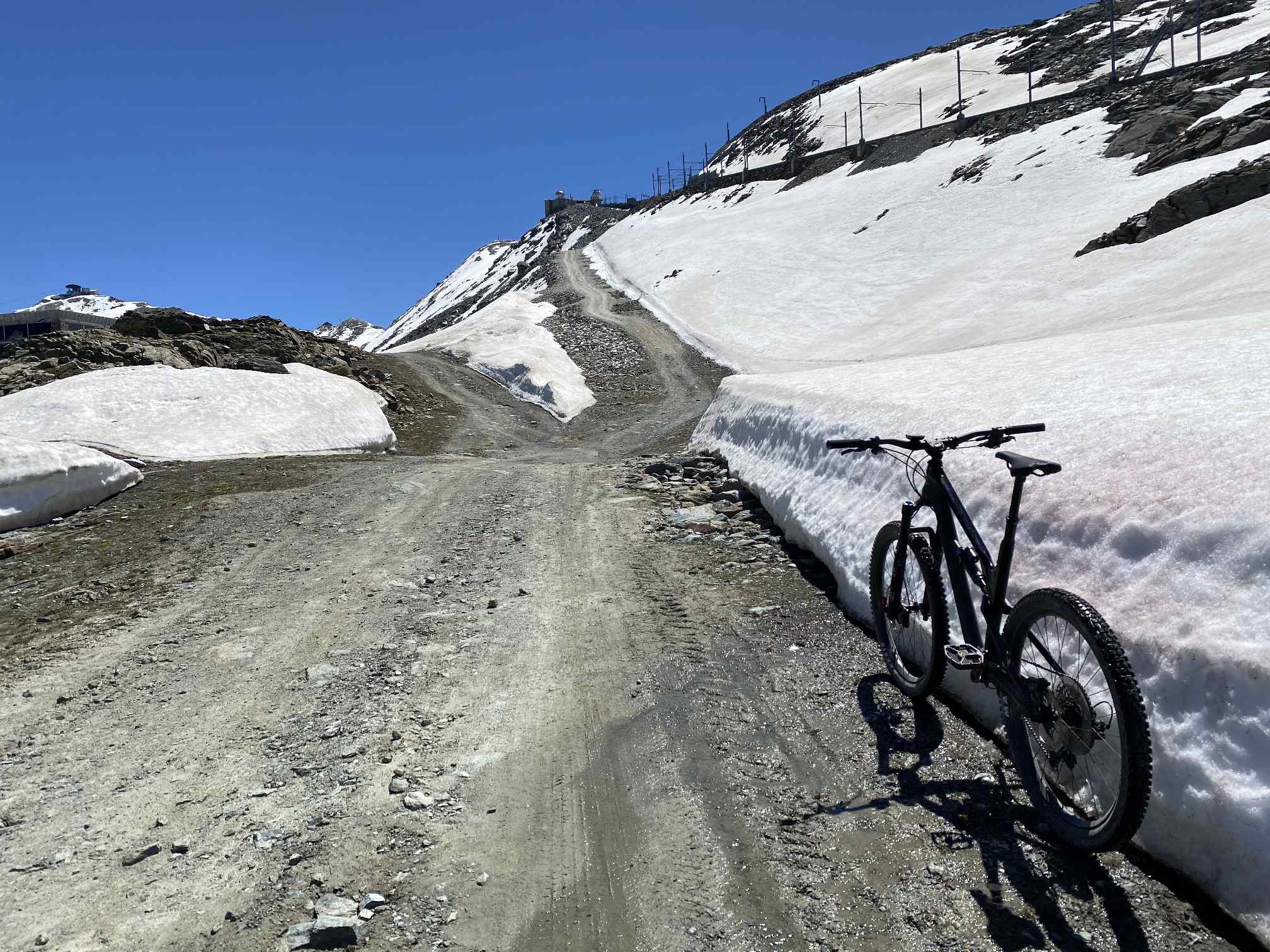 On the right side it goes up to Gornergrat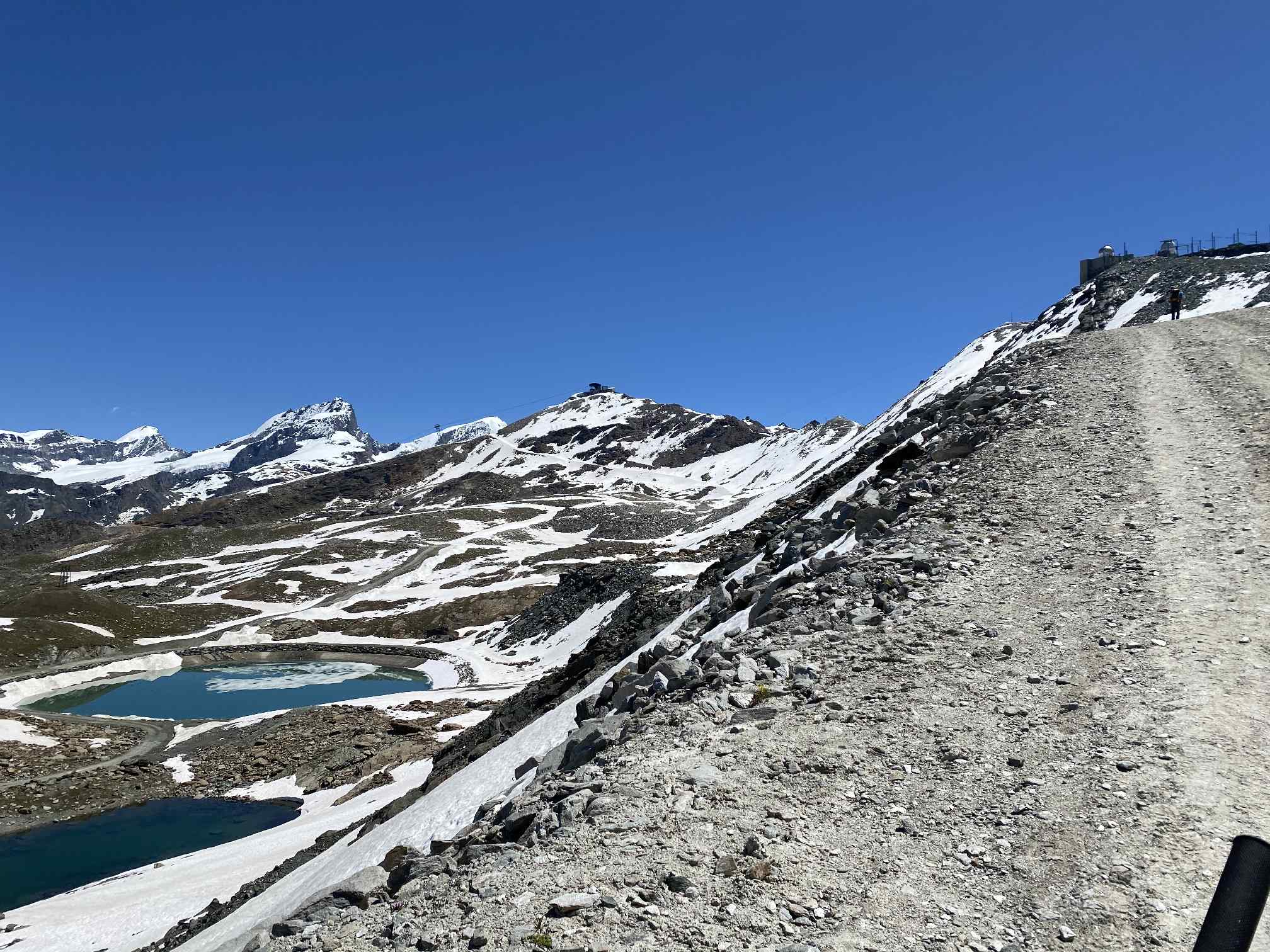 Left below the further snow-covered path to the Hohtälli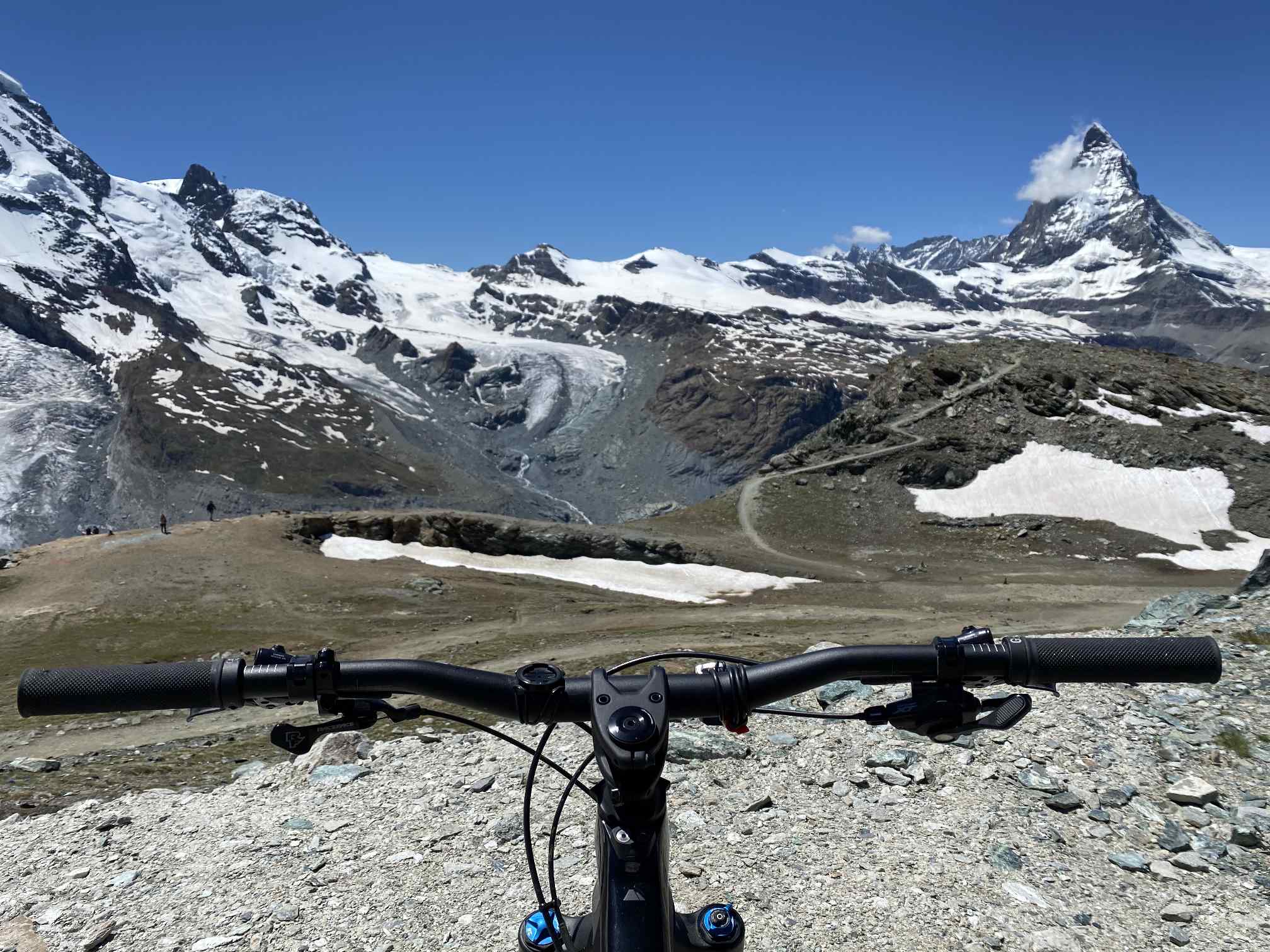 At the very back on the left of the centre of the image is Theodulpass (3,332m) located, which can be approached from the other Italian side.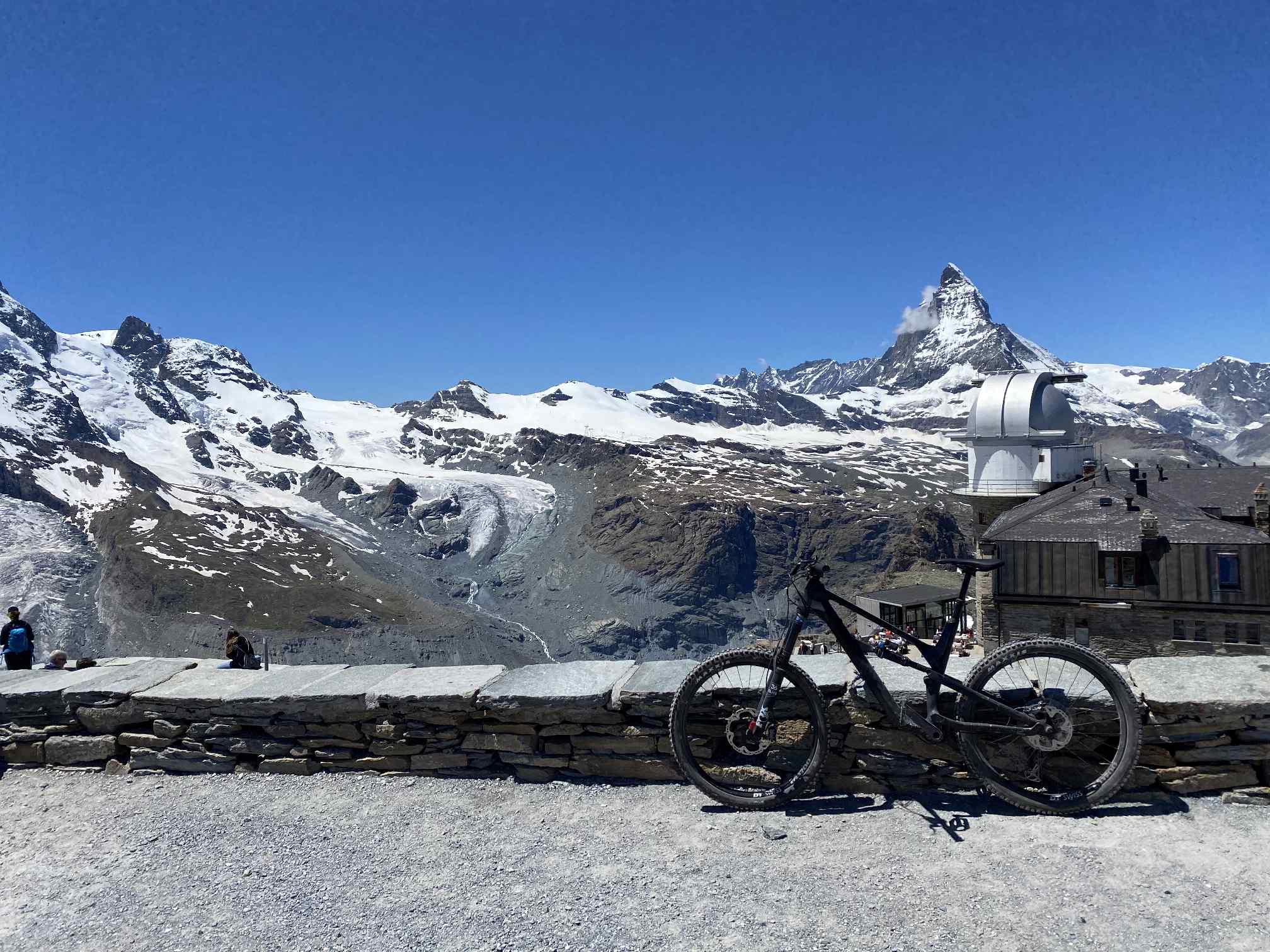 On Gornergrat you can additionally cycle up to a viewing platform with an altitude of even more than 3,100m.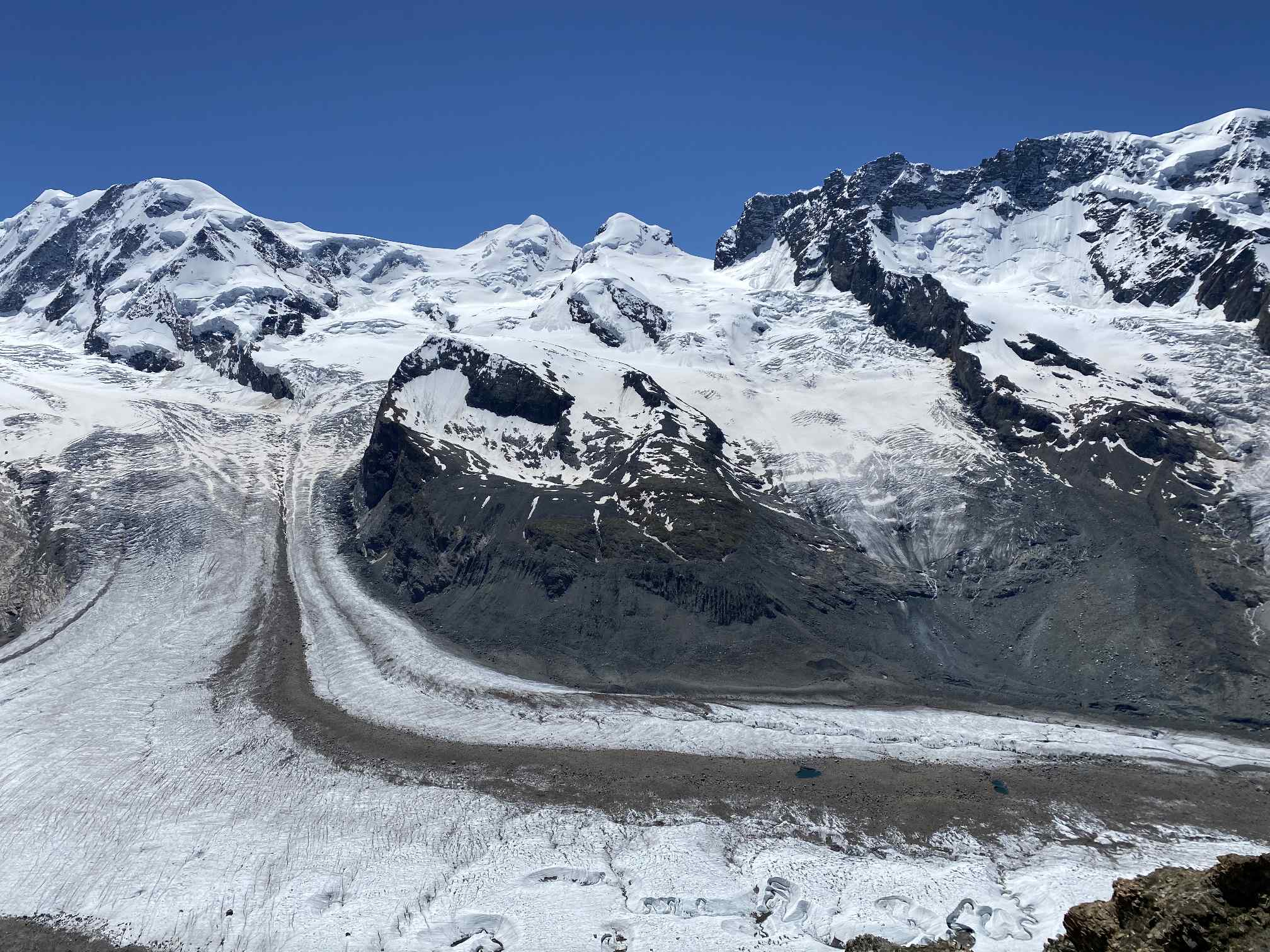 Enormous panorama with a view to several 4,000m peaks and the Grenz Glacier