Dalsnibba towers over the Norwegian World Heritage Site Geirangerfjord and offers a view of the fjord from a viewing platform over 1,400 metres below. The way up is accessible by a toll road and can be mastered by road bike.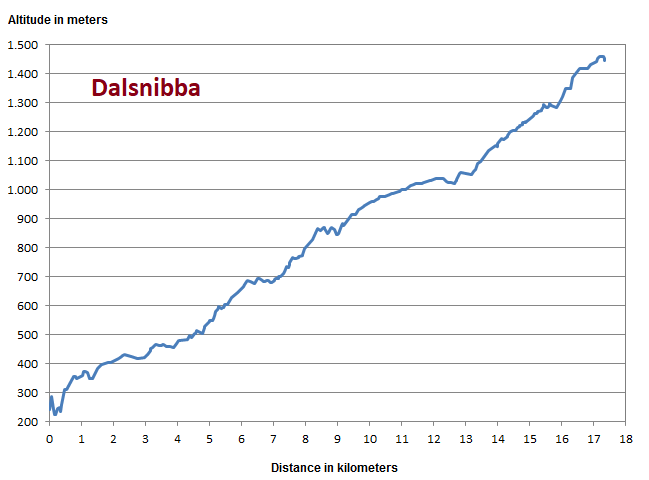 The profile is divided into two parts: The first 13 kilometres take you out of the fjord onto a plateau at about 1,000 metres above sea level. From there, the actual trail branches off to Dalsnibba, which winds up with a 10% ramp.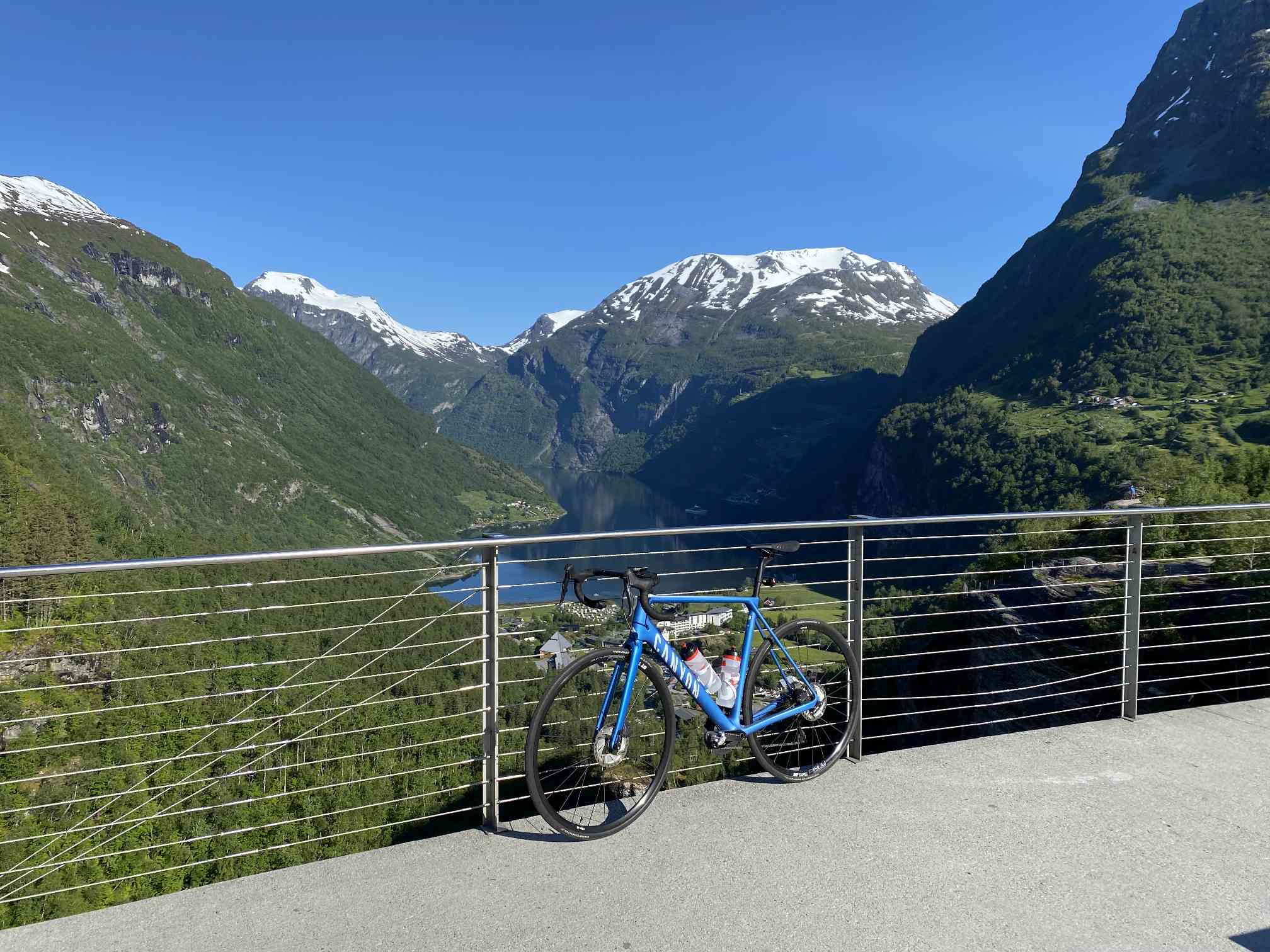 Actually, the trail starts down in Geiranger directly at the end of the fjord. But today we start 300 metres further up at the well-known viewpoint Flydalsjuvet, because our hotel is up here and I don't feel like going back down.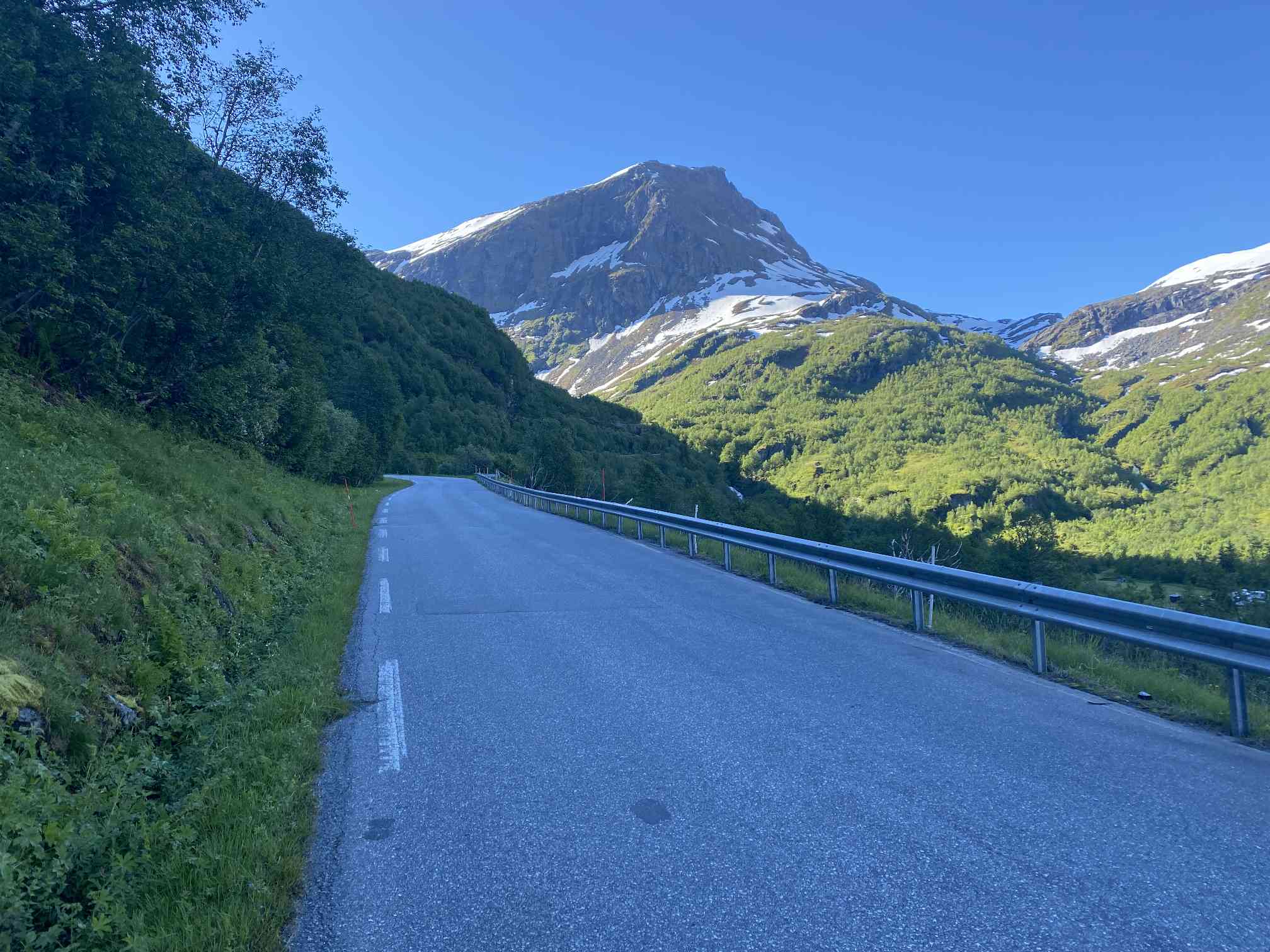 We set off leisurely on a finely asphalted road with a view of the Dalsnibba.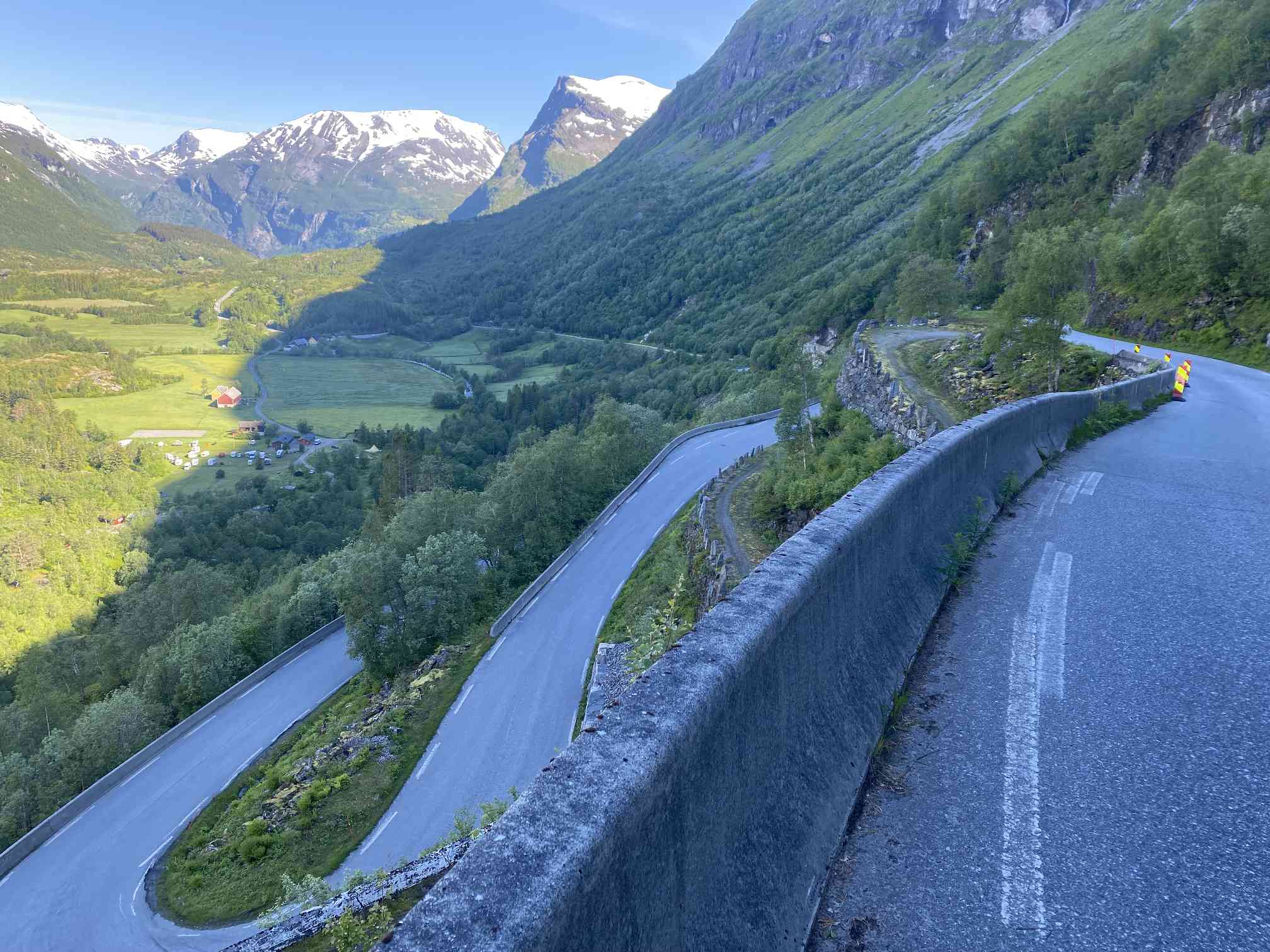 Beautiful group of hairpin bends in the lower part of the climb.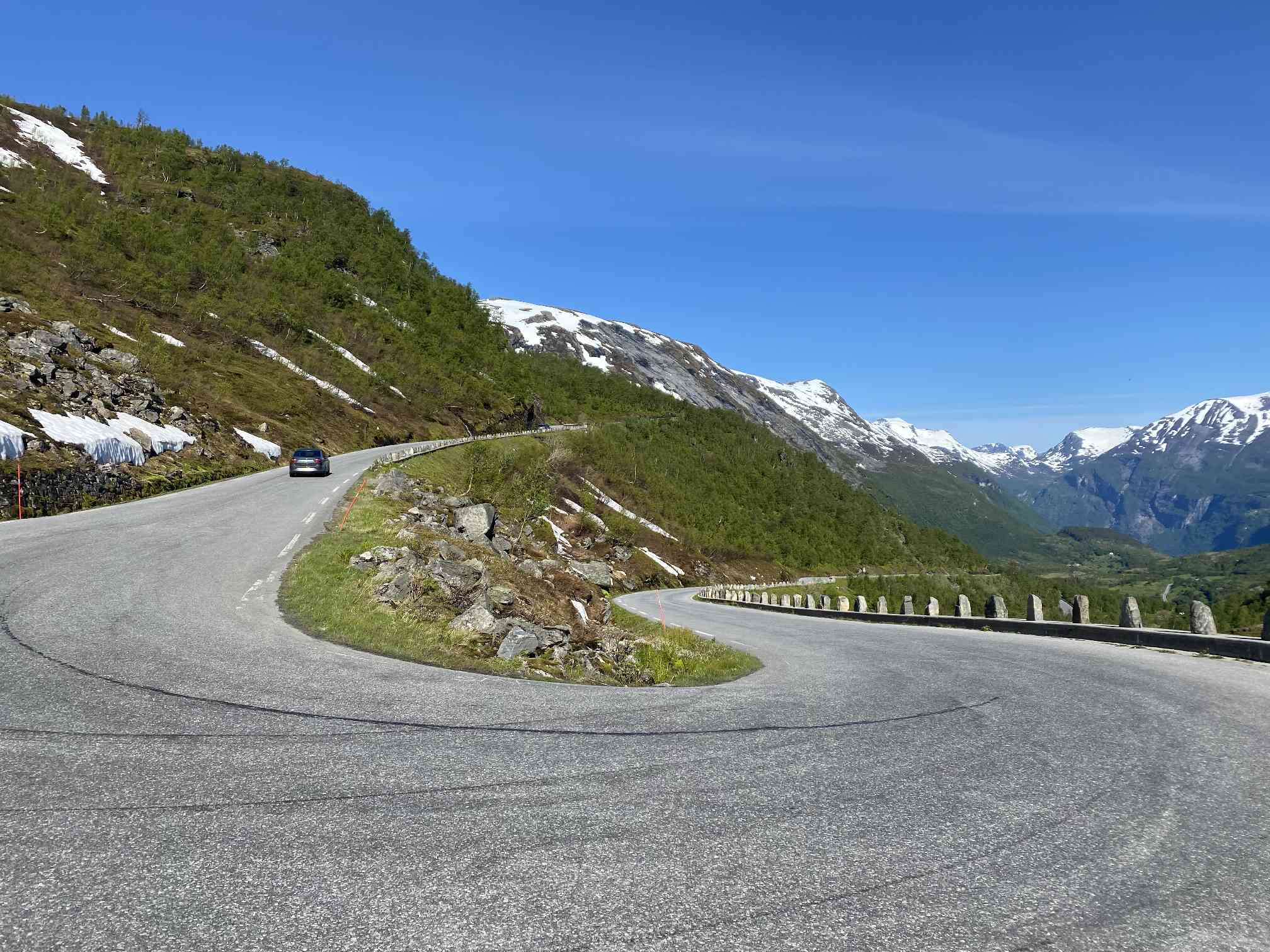 Wonderful curves in the best weather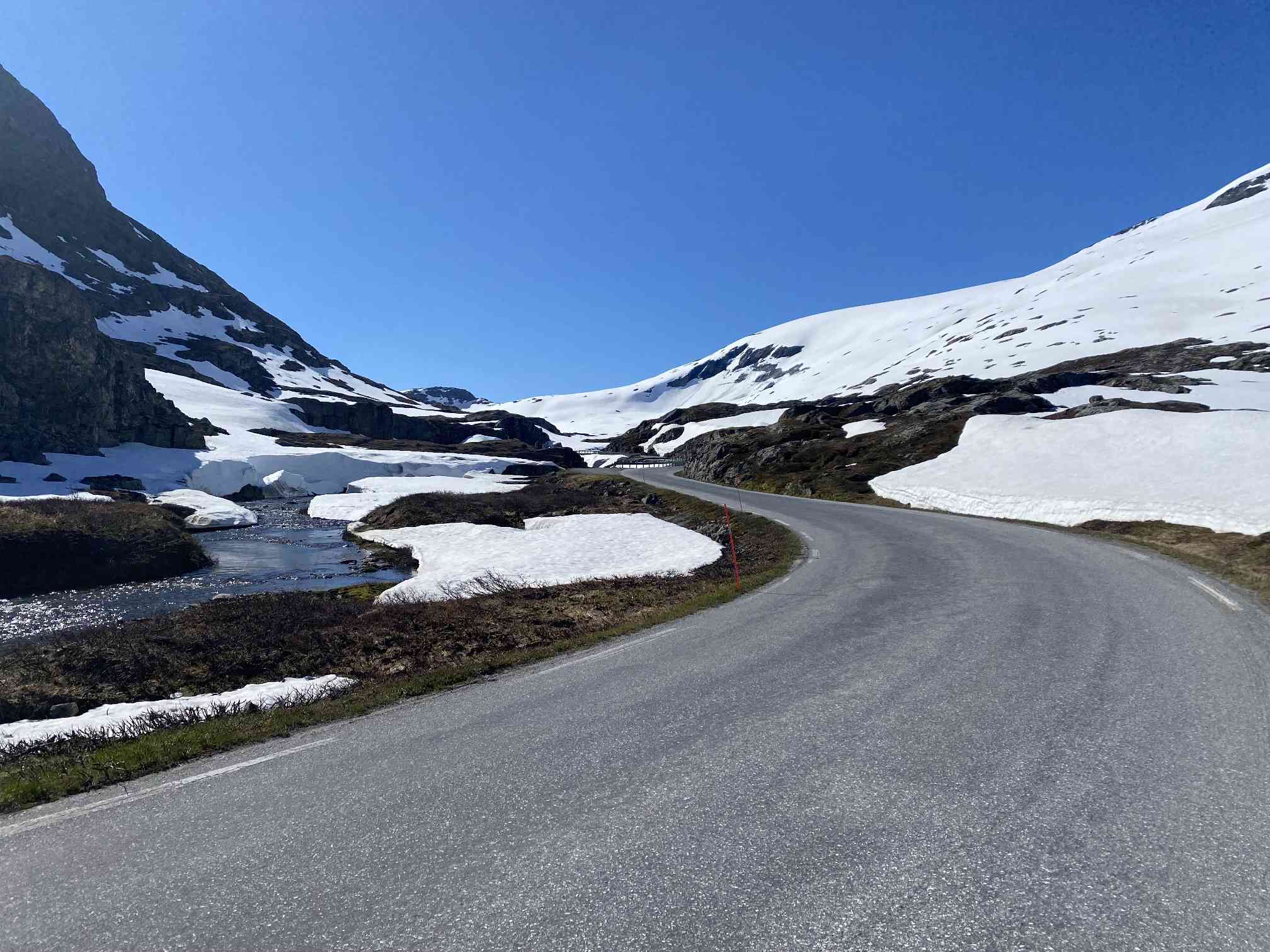 Above the tree line, the first remnants of winter appear on the roadside.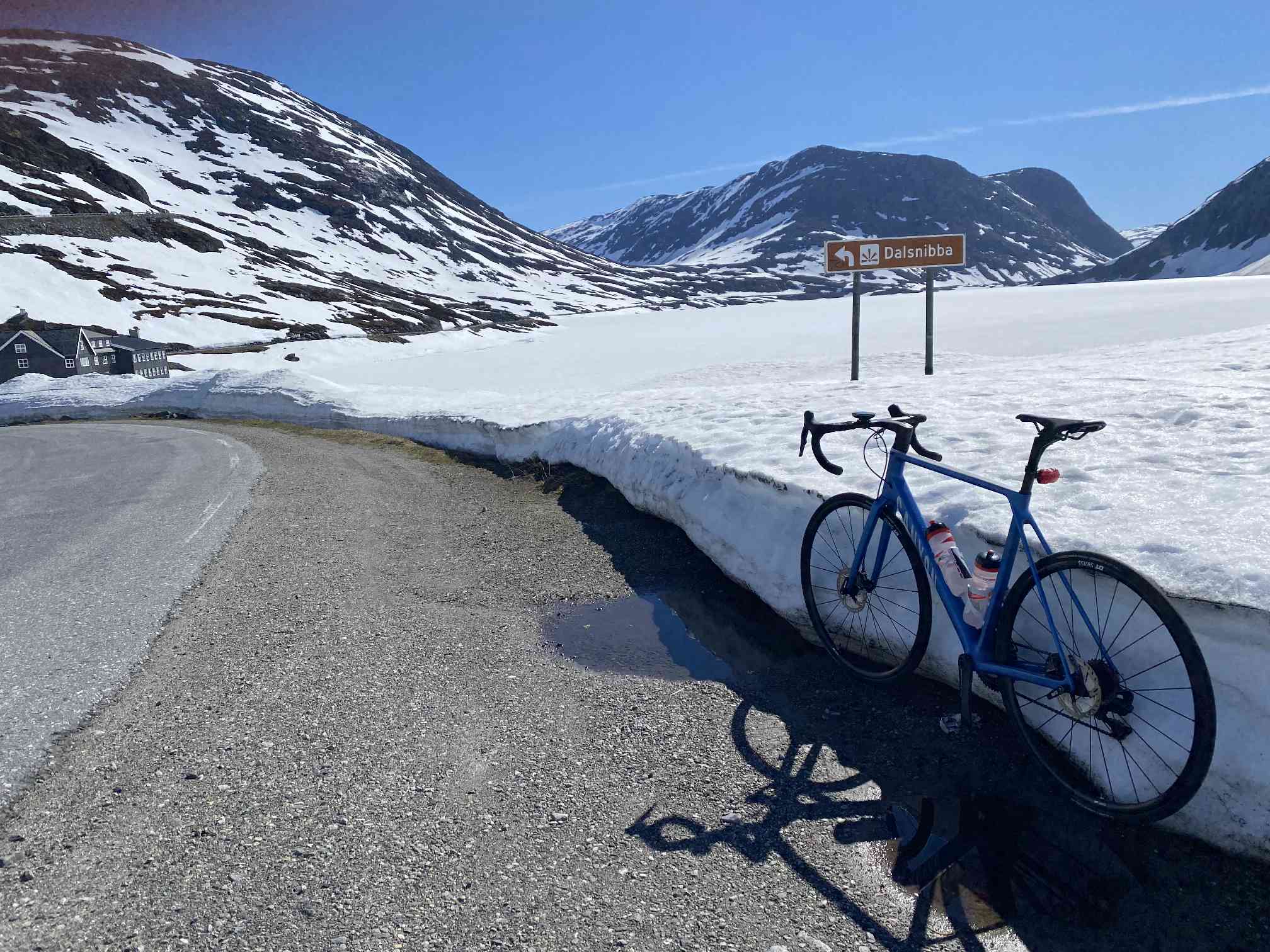 We reach the plateau with Lake Djupvatnet. It is still frozen and covered with snow.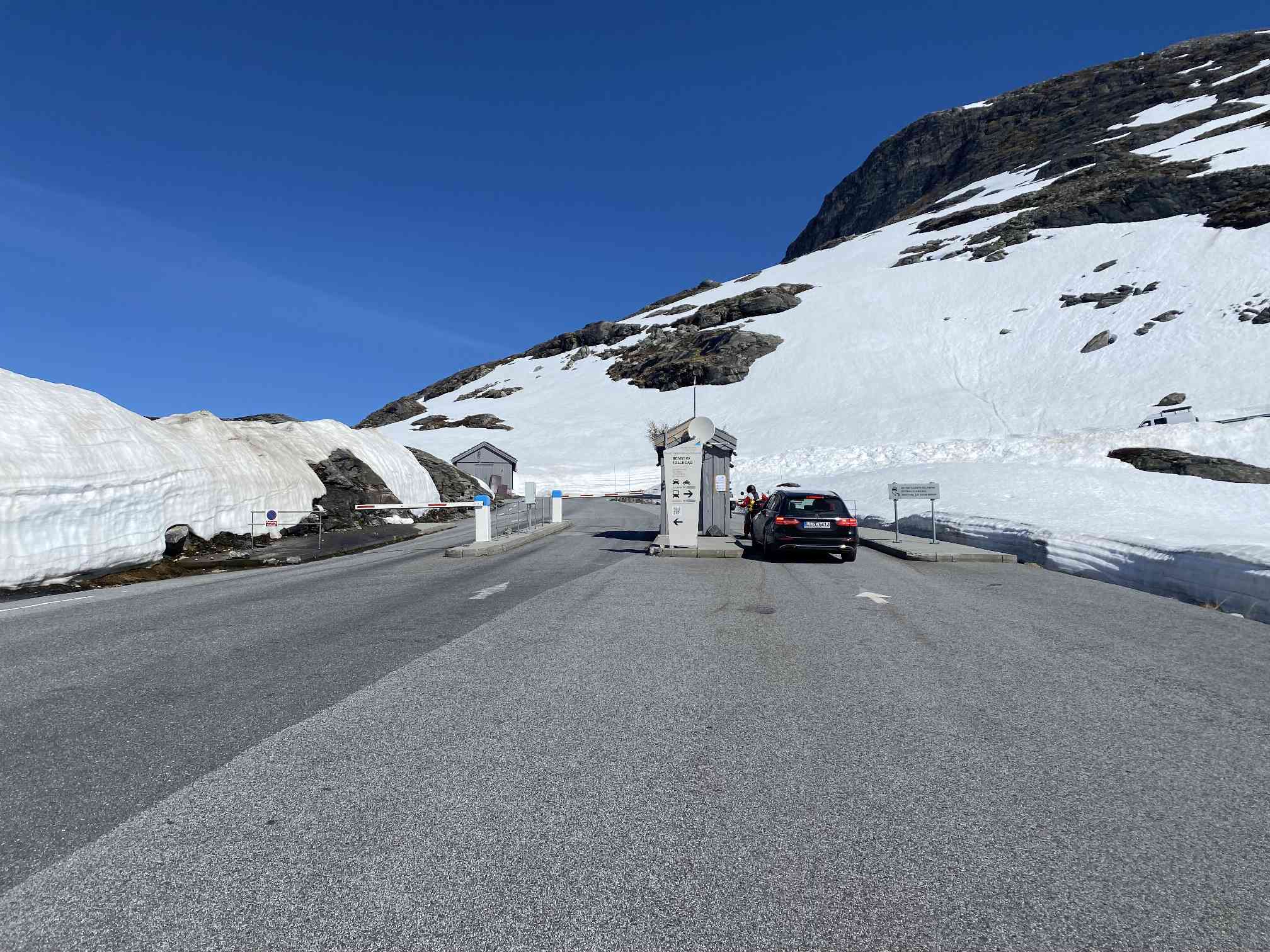 The road to Dalsnibba branches off here and motorists have to pay a hefty toll. As a road cyclist, you can easily roll through without paying.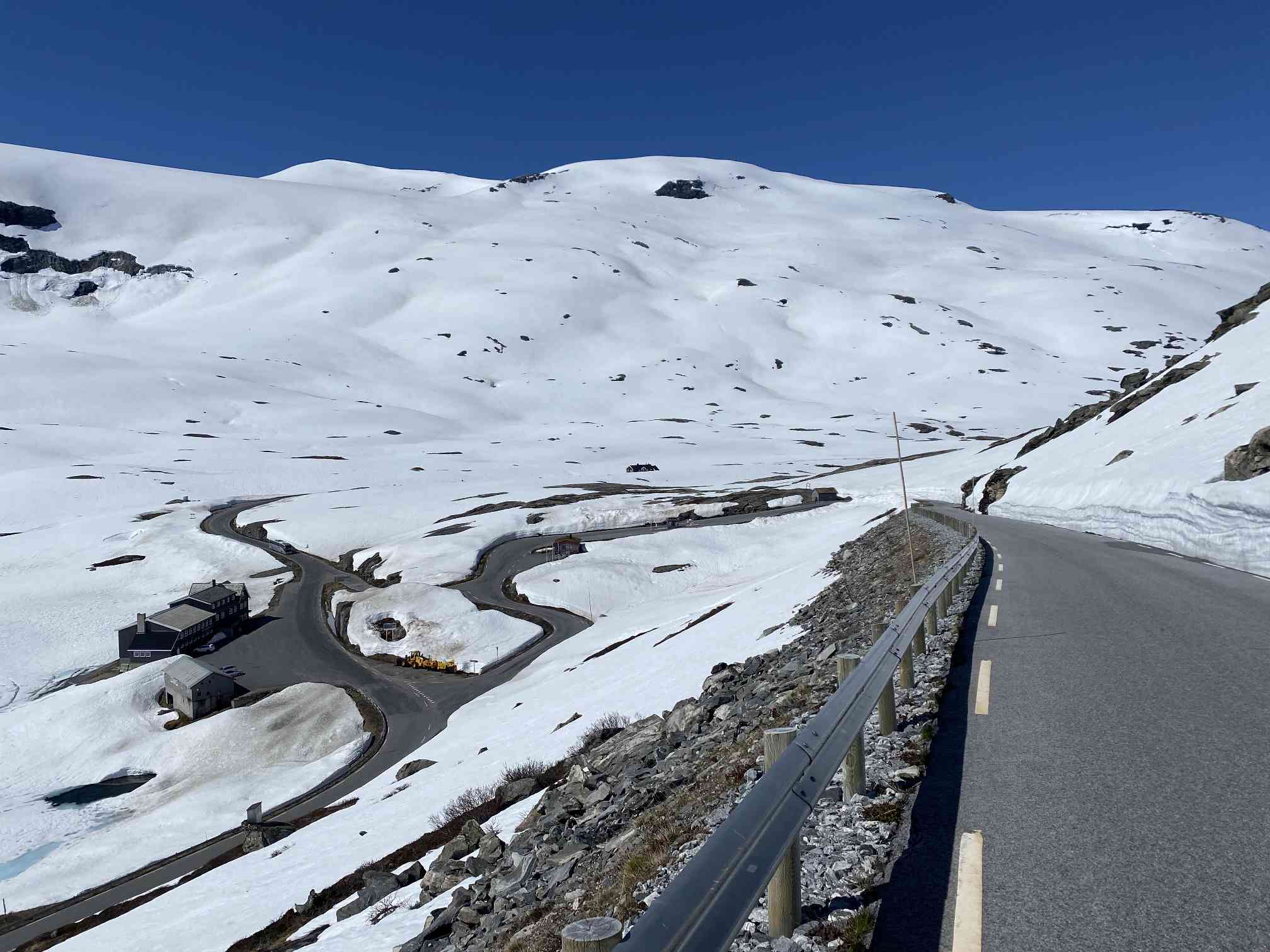 View back to Djupvasshytta and the toll station.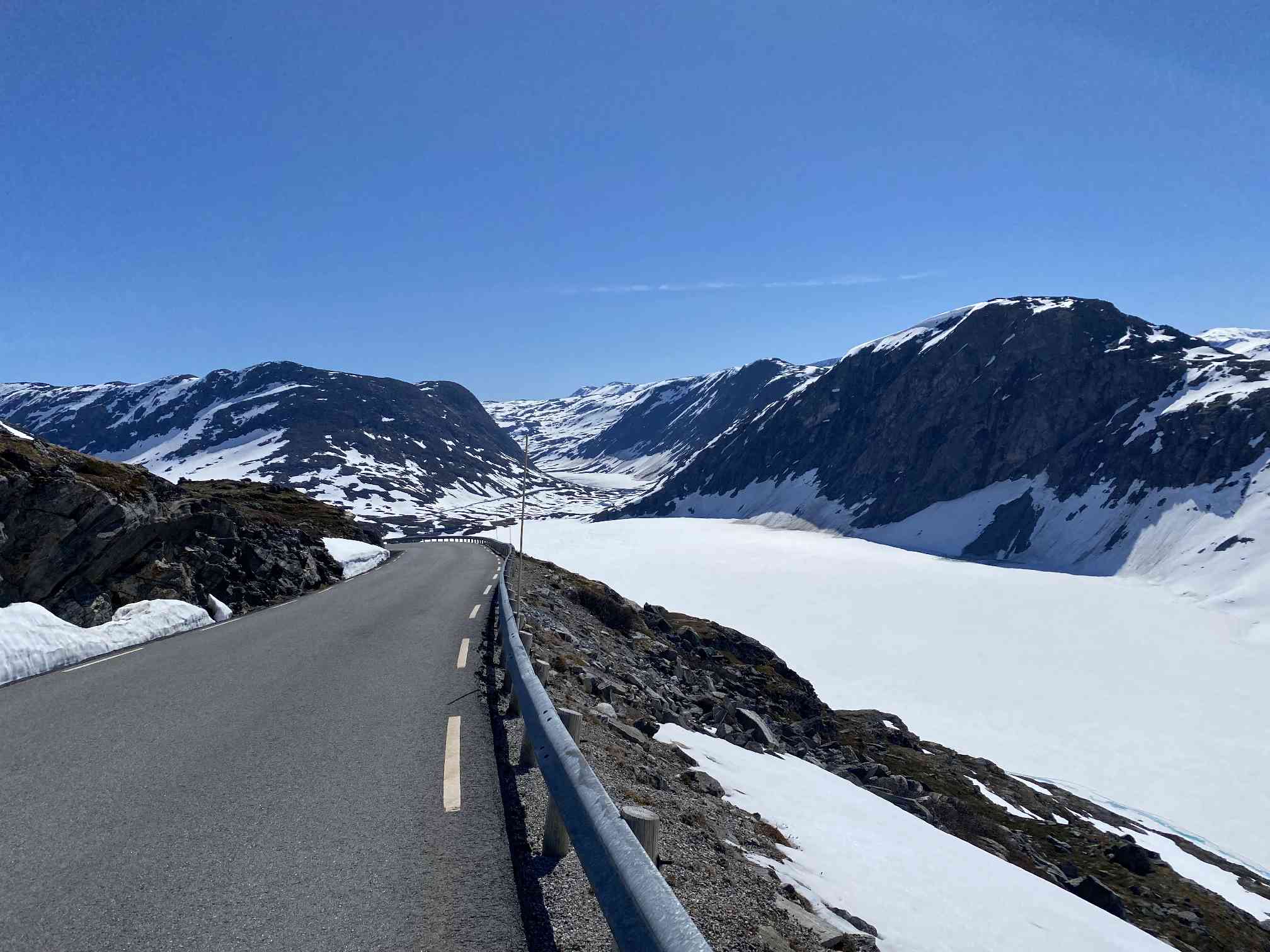 Great view down to the frozen lake and the surrounding mountain peaks.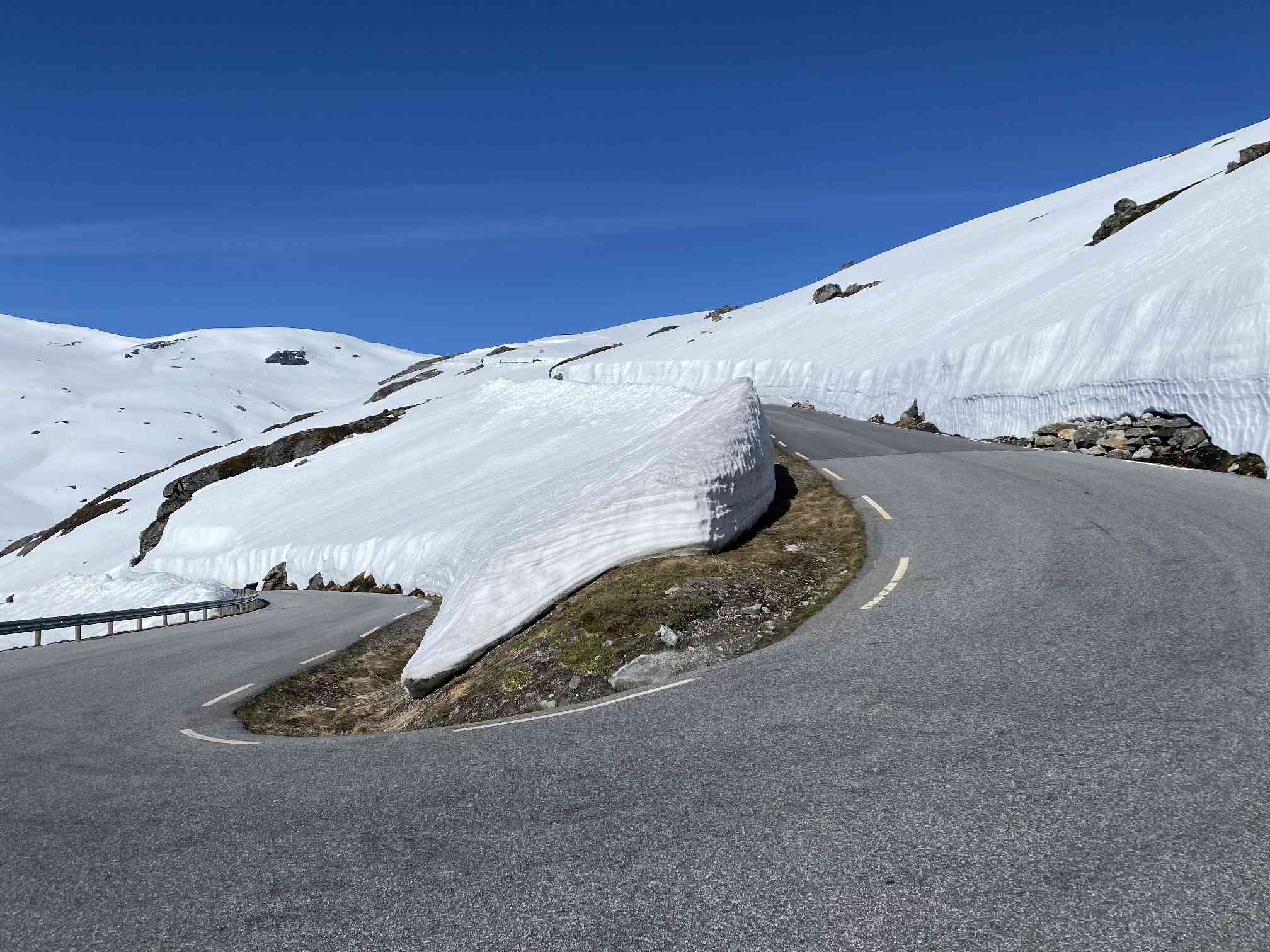 It's deepest winter up here. Beautiful switchbacks swing through the masses of snow.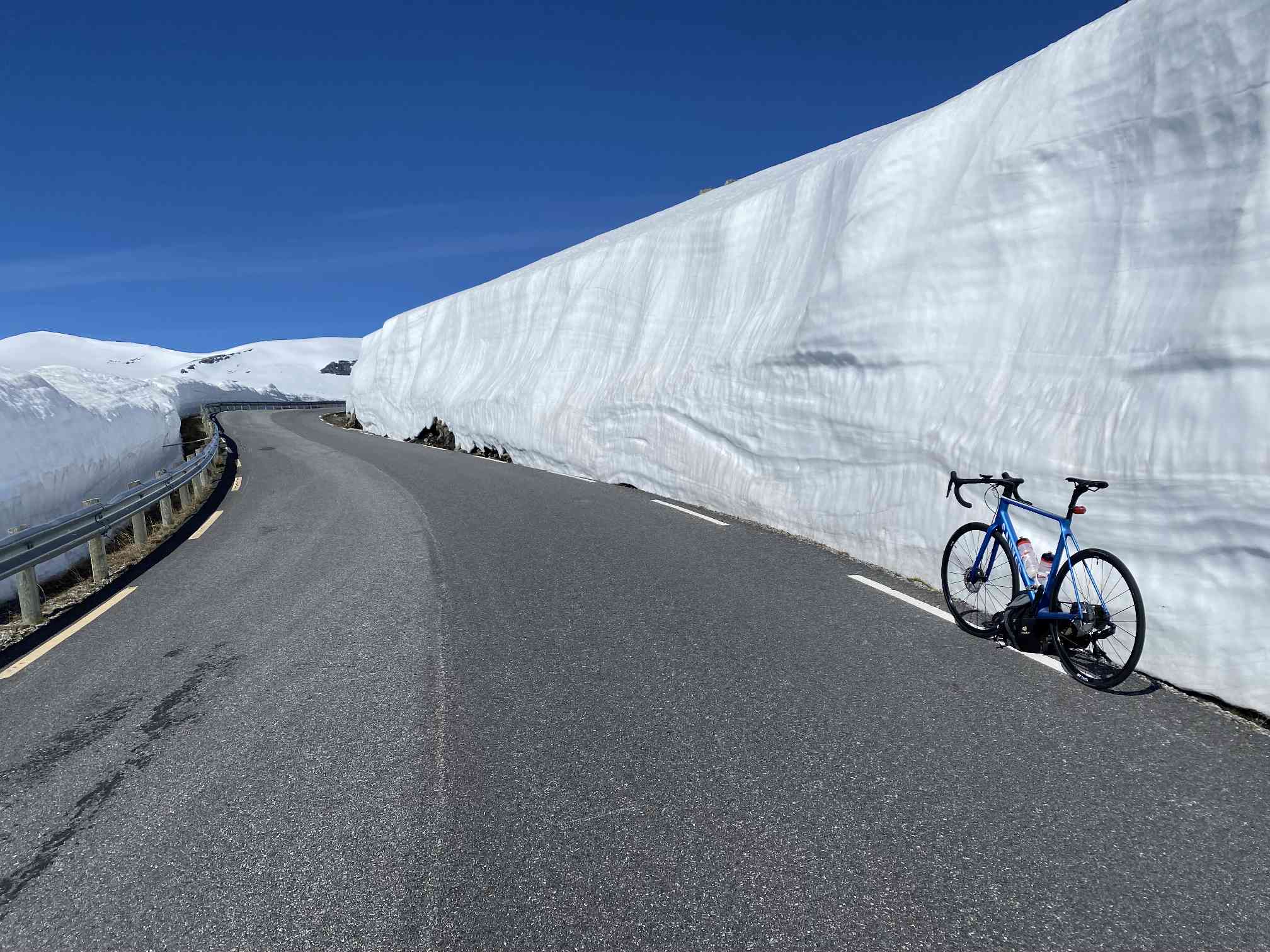 The snow depths become more and more impressive with bright sunshine and no wind - best conditions.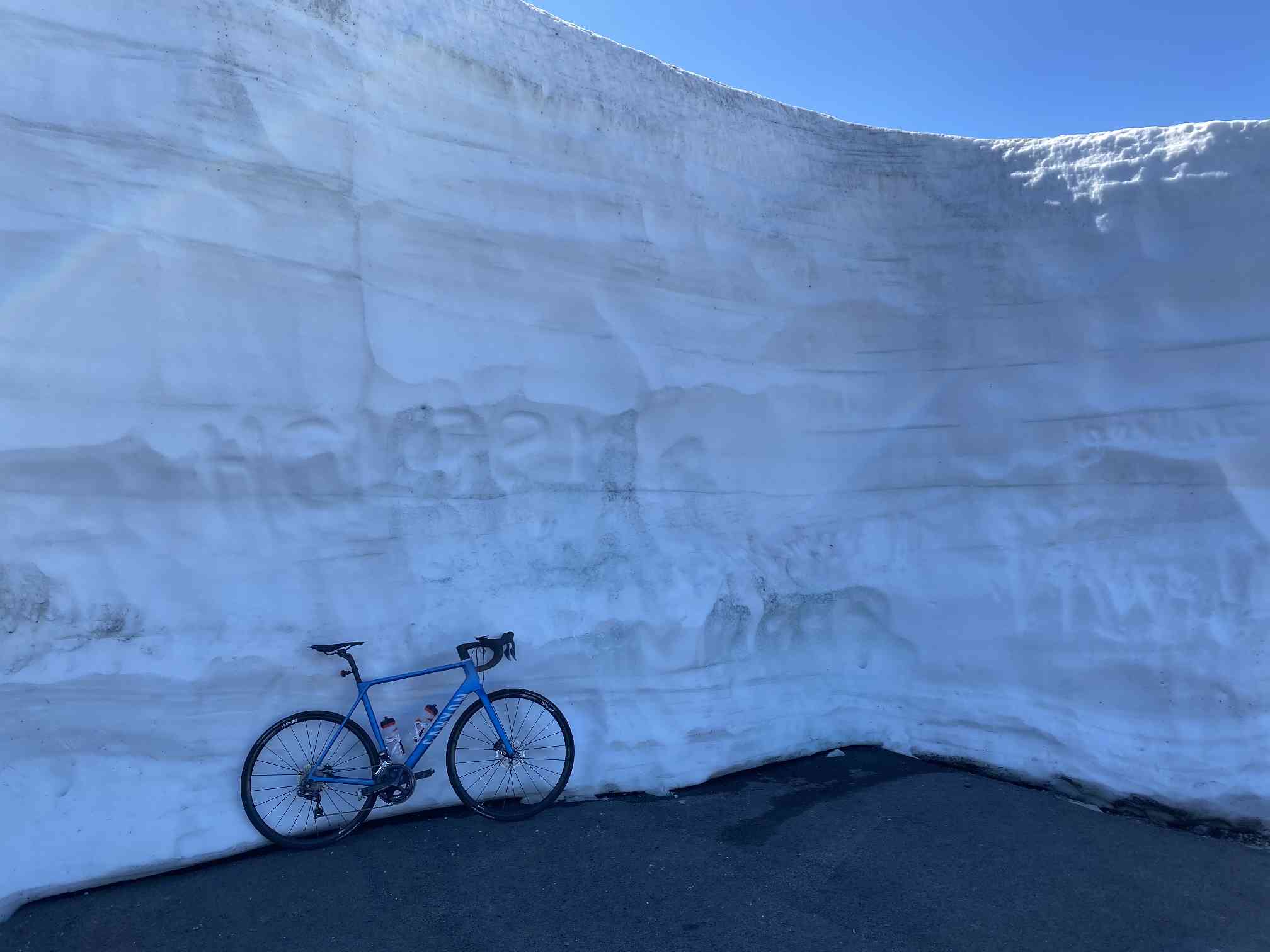 Oops...!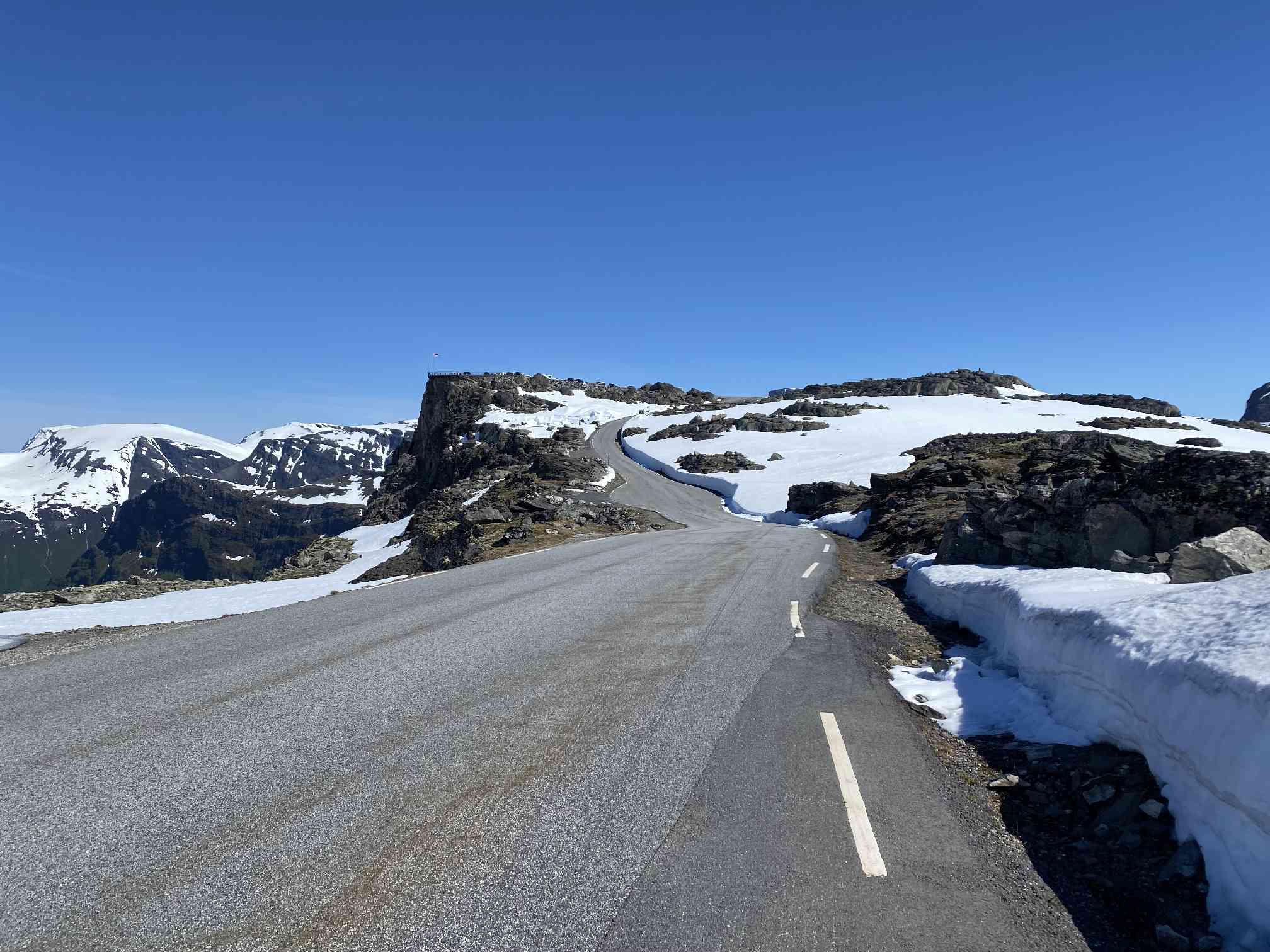 The climb is tough and only flattens out again just before the finish.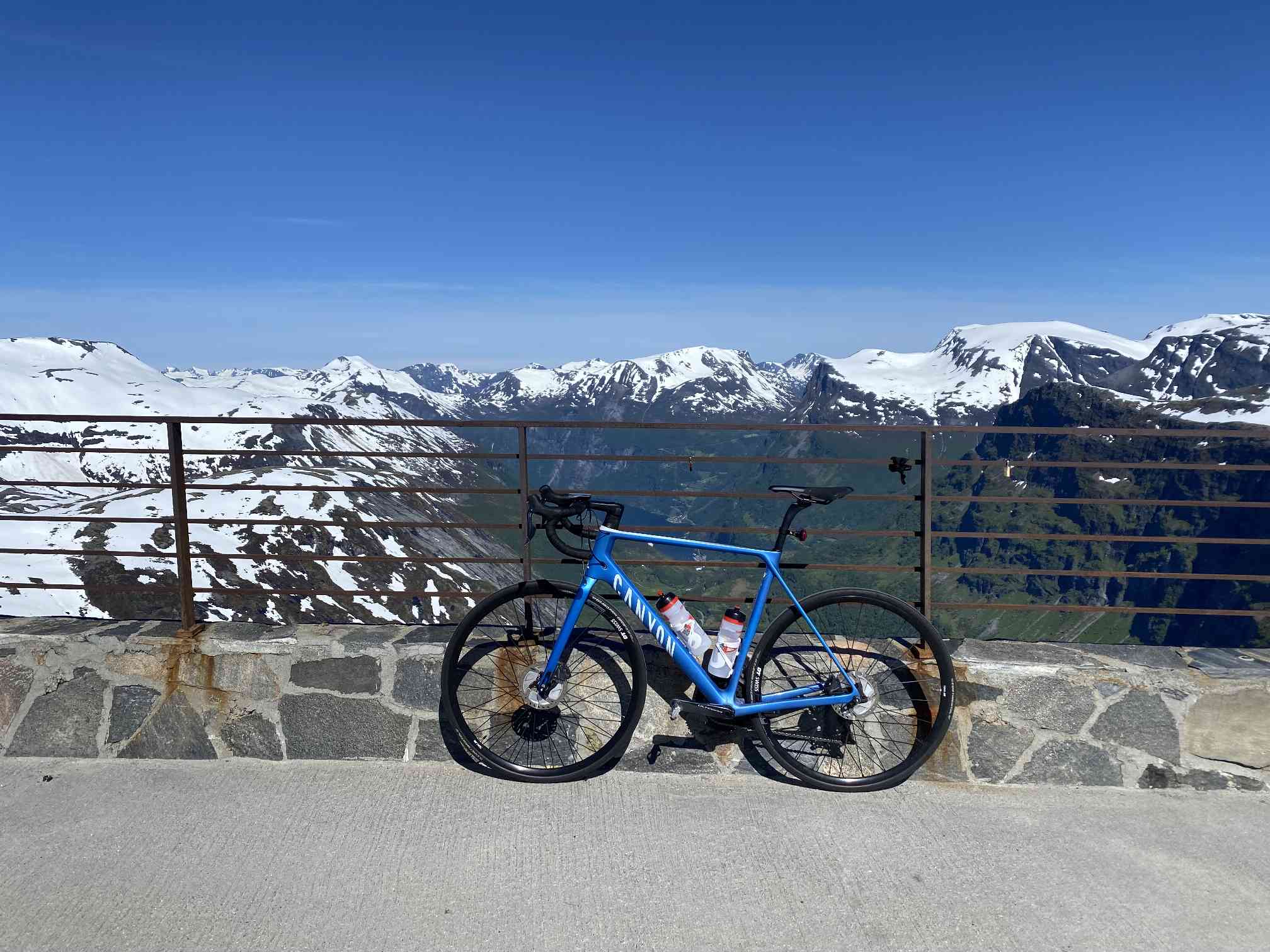 We reach the viewing platform on Dalsnibba.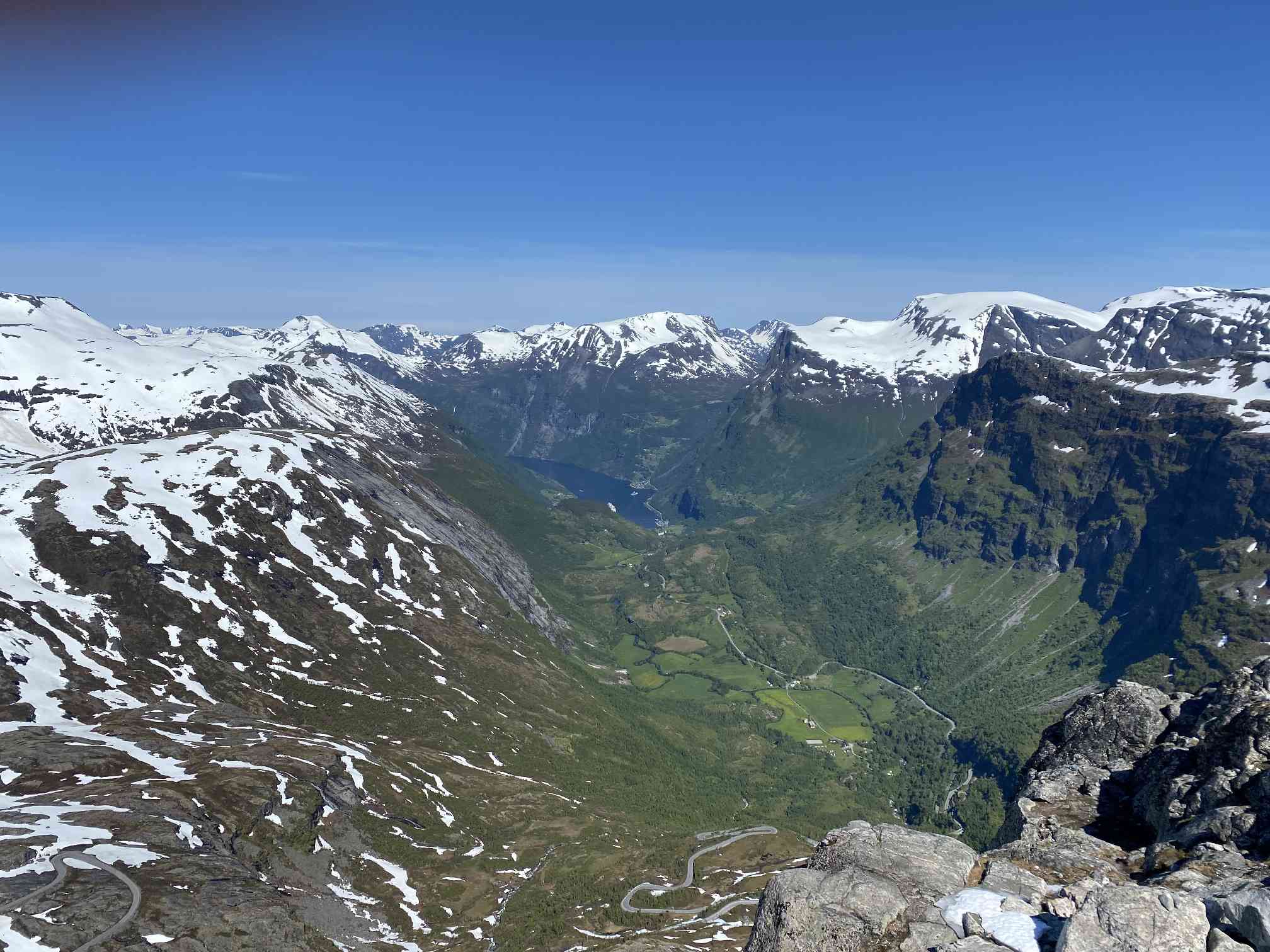 Impressive view down to the path and the Geirangerfjord.
A day later, we take Norway's highest road to Juvasshytta.