Silesia's highest peak is located in the Karkonosze Mountains and forms the boundary of Poland and Czech Republic. A very steep and stony cobbled way leads from the Polish side up to the summit which can be accessed by using a mountain bike. Last 700 meters of the way continue round the mountain on Czech's areal. Sniezka (Czech "Snezka" / German "Schneekoppe") is also the highest mountain in the Czech Republic.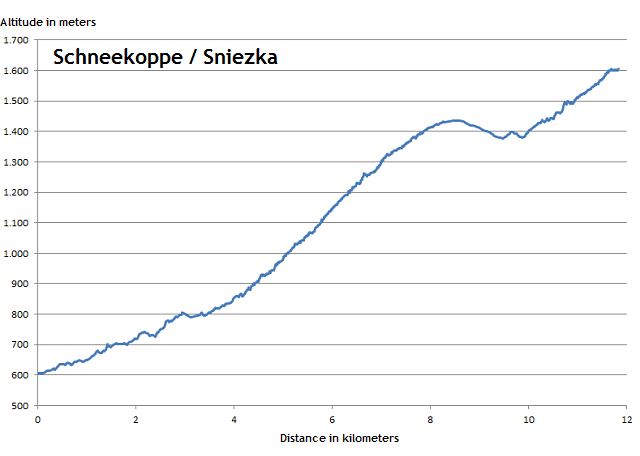 This profile commences in Polish winter sports center Karpacz and leads very steep uphill (unfortunately, on the wrong way). At some 1,400 meters altitude the gradient becomes very smooth but continues very steeply sloping up to the summit.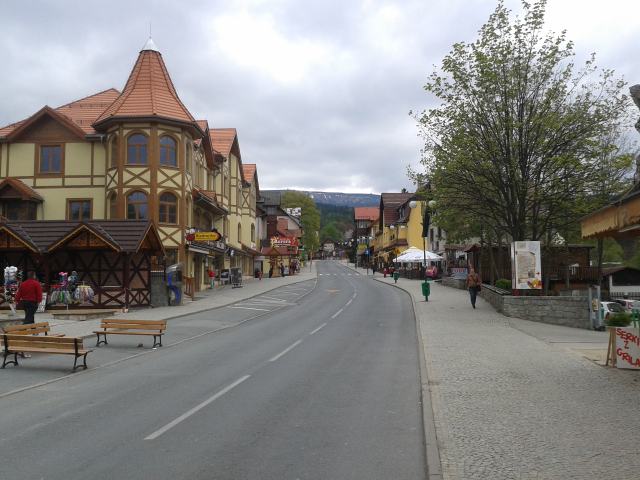 Centre of Karpacz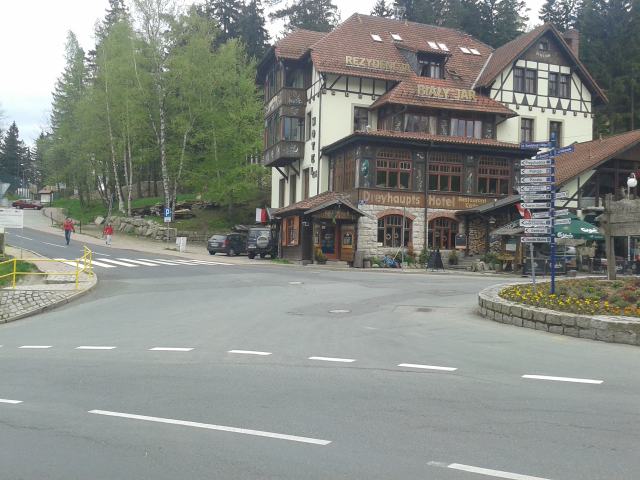 At this traffic circle at the end of the village the way diverts to the left.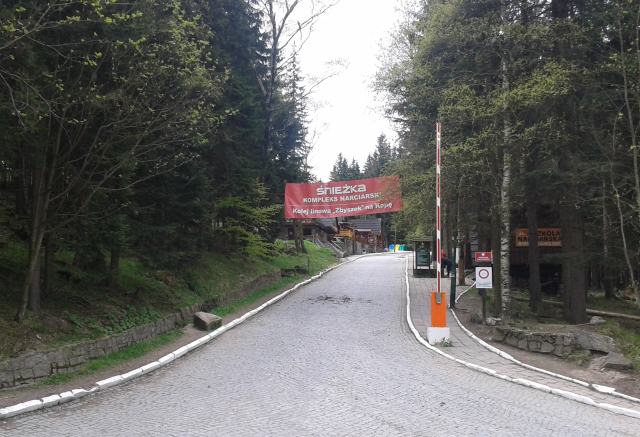 Anywhere here a cobbled way is said to lead up to the mountain. I take this way which finally turns out to be the wrong one. This is only the valley station of the cable car up to "Silesia's House" near the summit. However, a friendly but sceptical local national park ranger recommends to follow the right way of the two possibilities...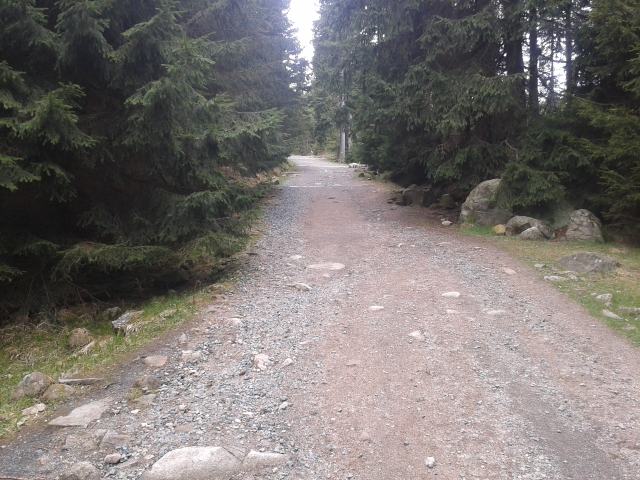 Am I right here...?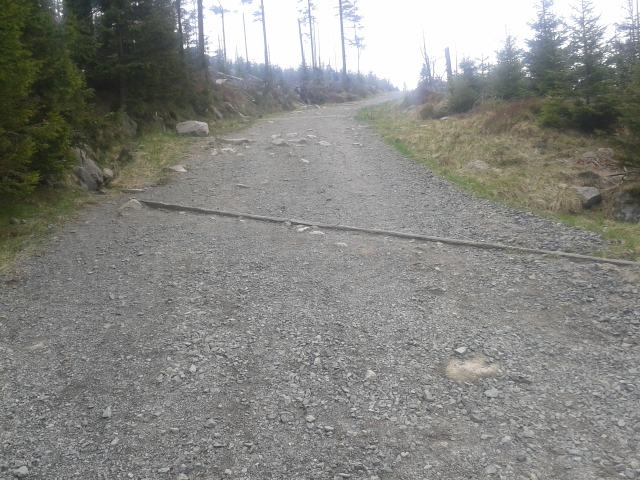 Unfortunately not. The way turns out to be very steep and the gradient becomes a 17% slope. After 3/4 hours of pushing my bike it becomes clear that I have started too far east of the correct way...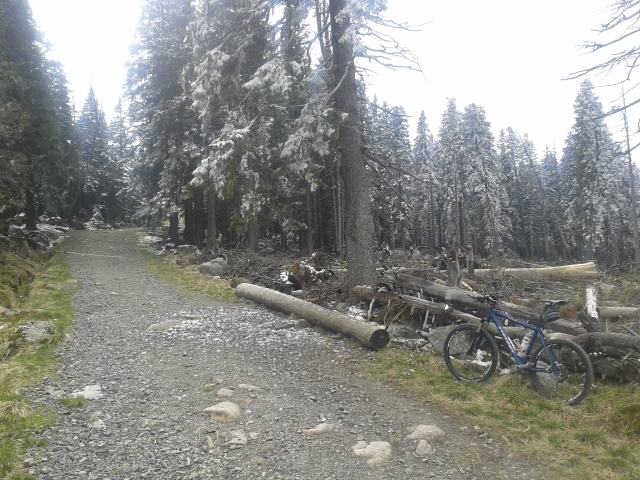 Early May splits of snow still cover the fir trees.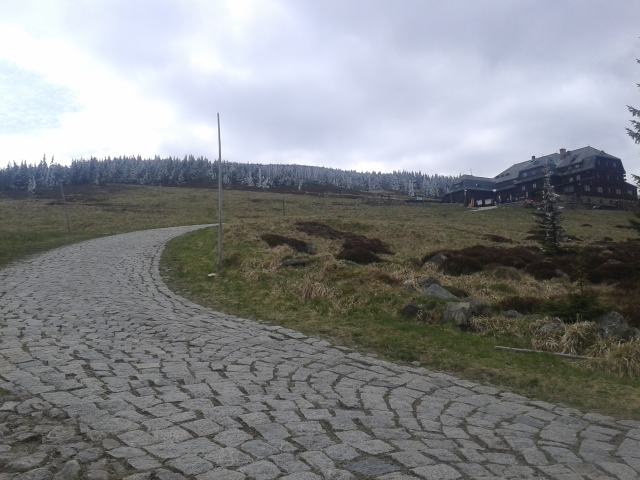 After an hour of cycling/pushing the way finally merges with the stony cobbled correct way. Football-sized stones with inches of space between can be cycled using a mountain bike.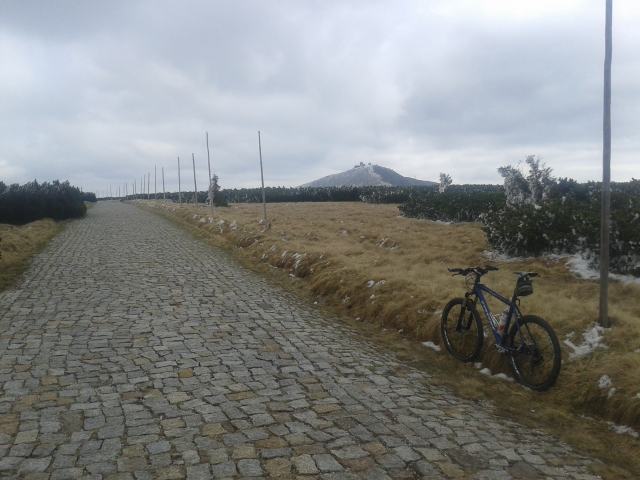 At an elevation of 1,400 meters the way conditions improve for some hundred meters and the scenery provides an amazing view on Sniezka mountain in the background.
Sniezka mountain with the way winding up at the left side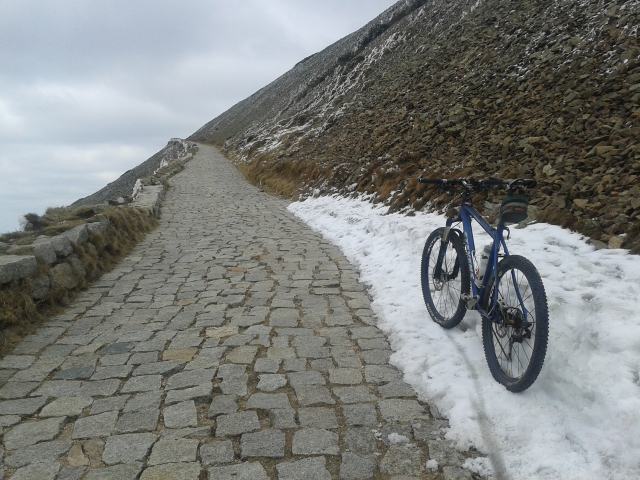 View up...
...and view back at the same spot.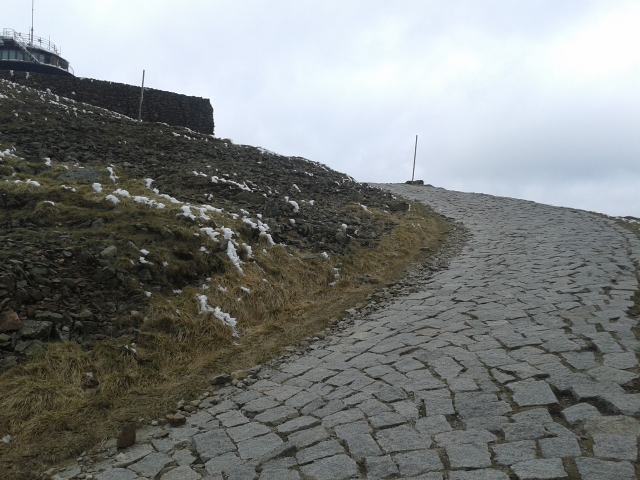 Last meters of the slope are very steep and no longer cyclable.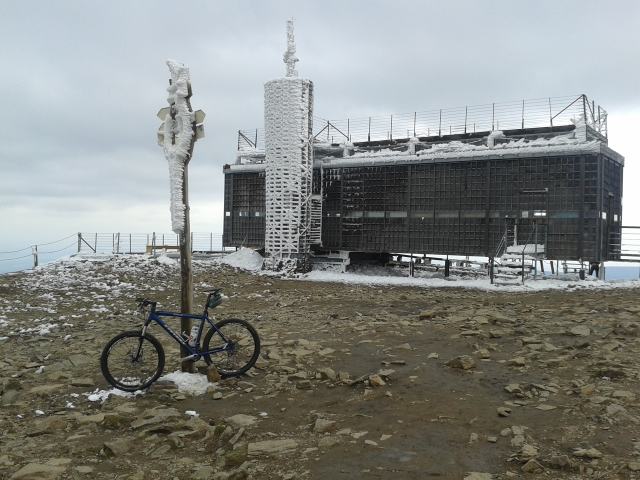 Strong cold wind formed weired snow designs at the summit.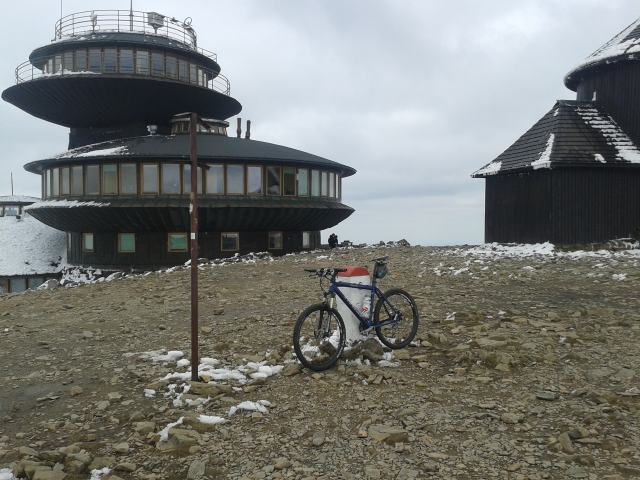 Boundary stone on the summit