The route to the highest cyclable point in Liechtenstein turns out to be an unexpectedly impressive and demanding tour - an insider tip in the Alps! The small but beautiful mountain world of the Principality stretches behind the tunnel near the village of Steg up to the border ridge to Austria.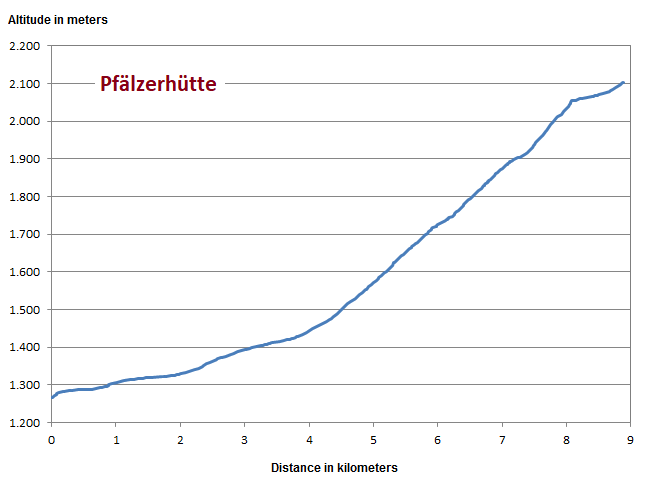 The gradient increases significantly behind the Alp Valüna at kilometre four and leads behind the Alp Gritsch to a magnificent final 20% grade between kilometres seven and eight. Once at the top, a flat passage to the hut follows. Those who like it even more challenging start the tour already down at the Rhine at about 450m and thus overcome another 700m of altitude difference in steep turns on asphalt.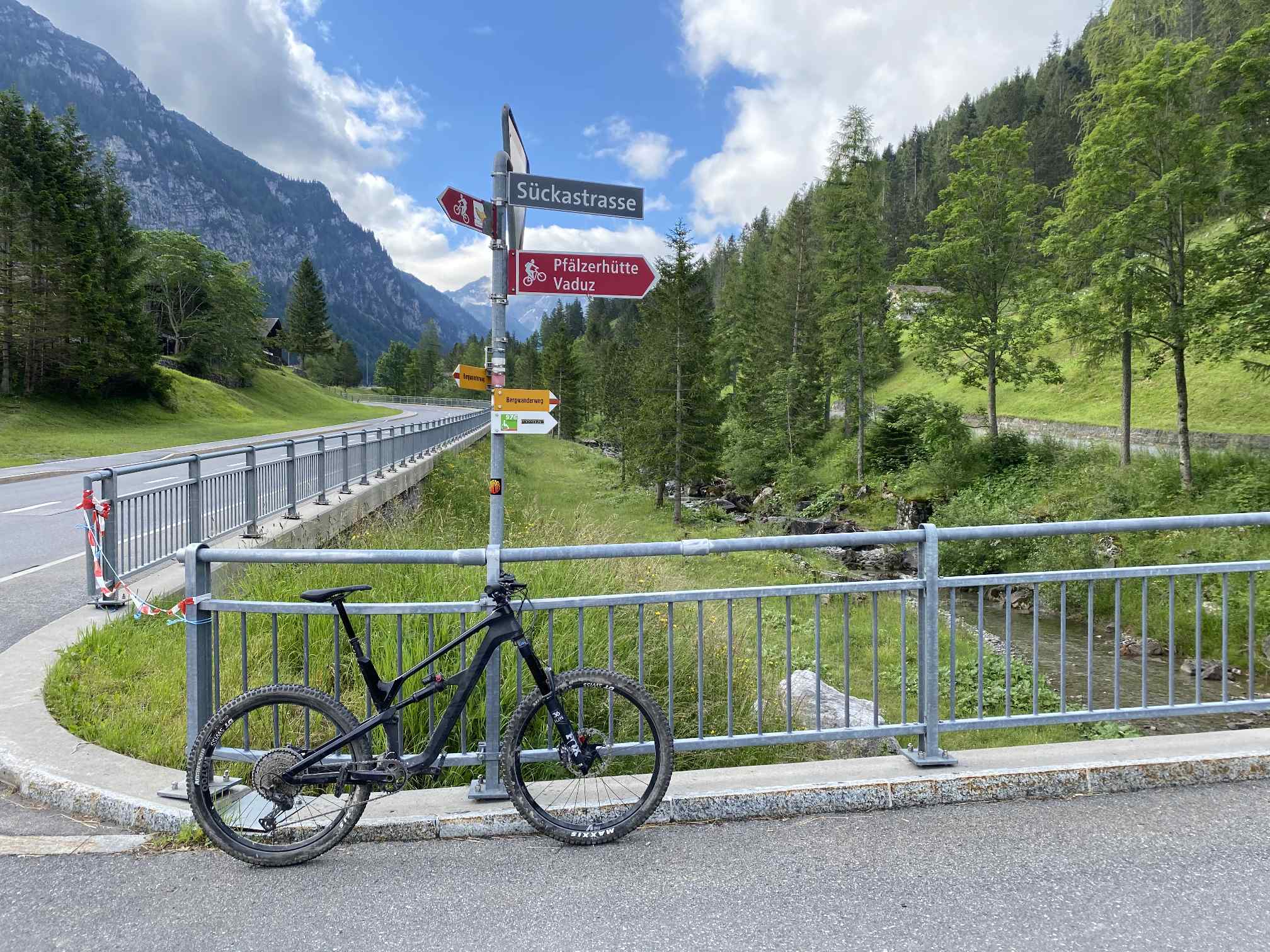 The well-signposted mountain bike route to the Pfälzerhütte begins directly behind the tunnel.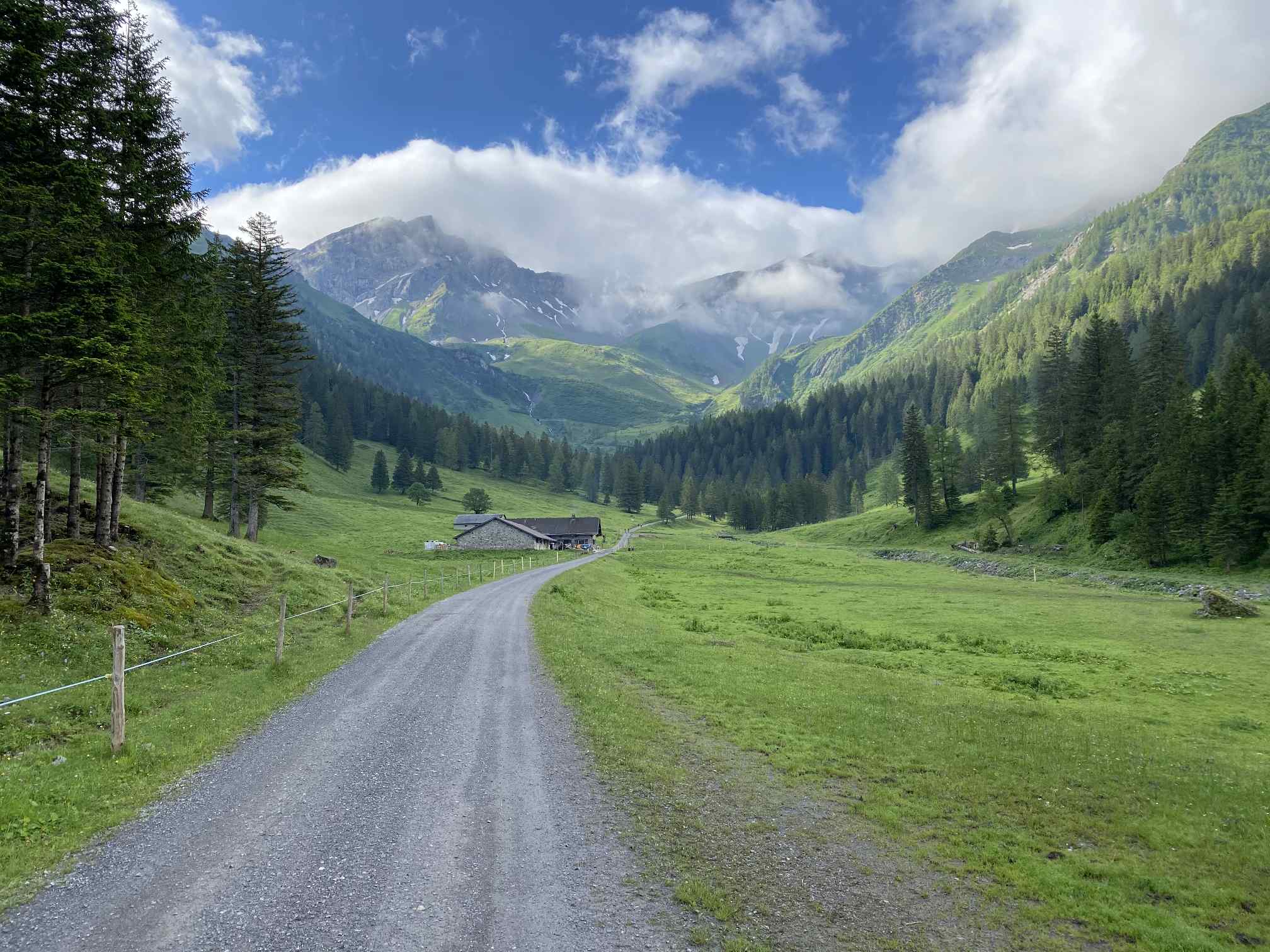 The first few kilometres lead along a wide gravel way to Alp Valüna with the highest mountains in Liechtenstein in the background.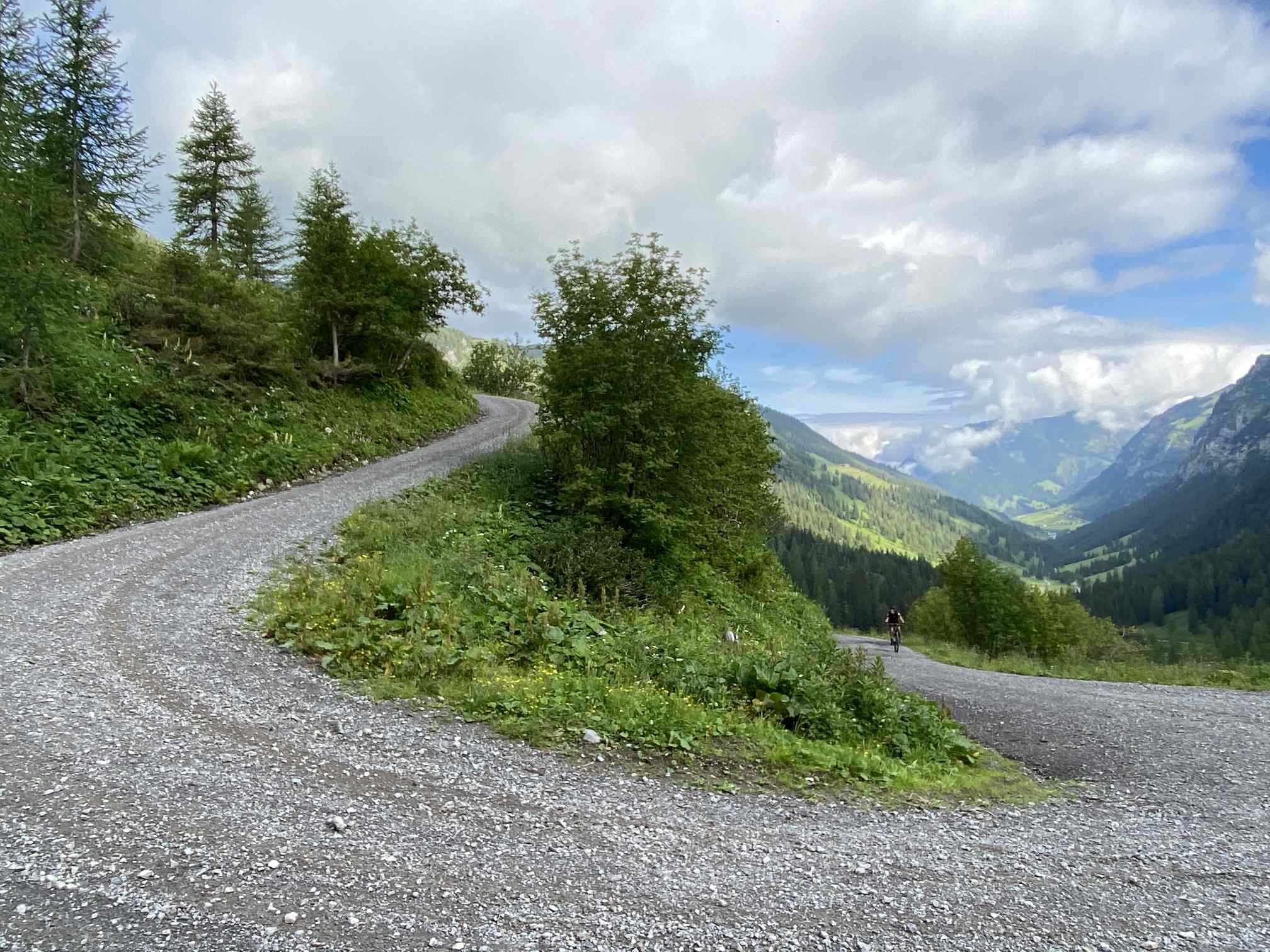 Behind the Alp the route becomes steeper and goes up in numerous hairpin bends.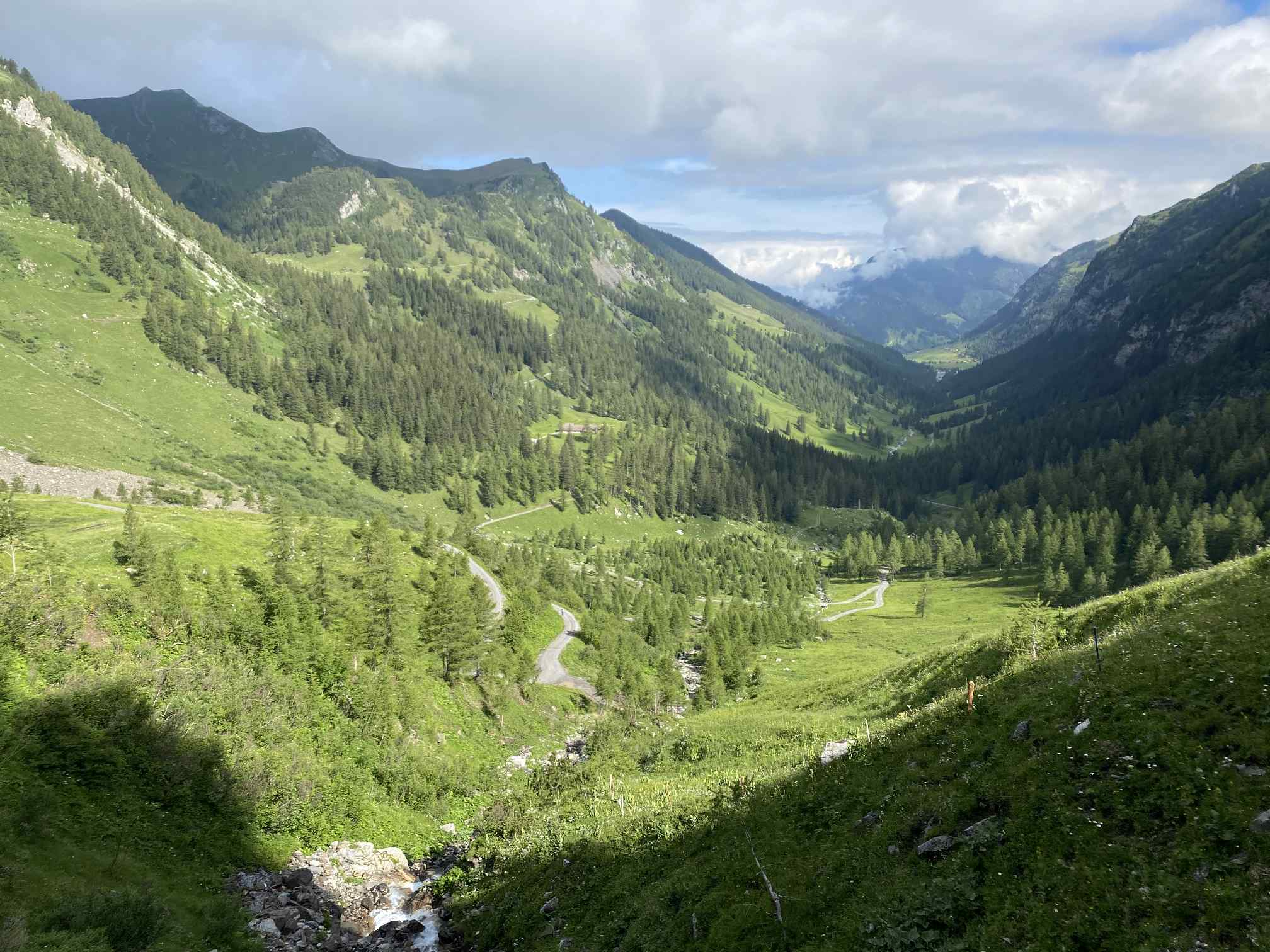 View down to the path through the Valüna Valley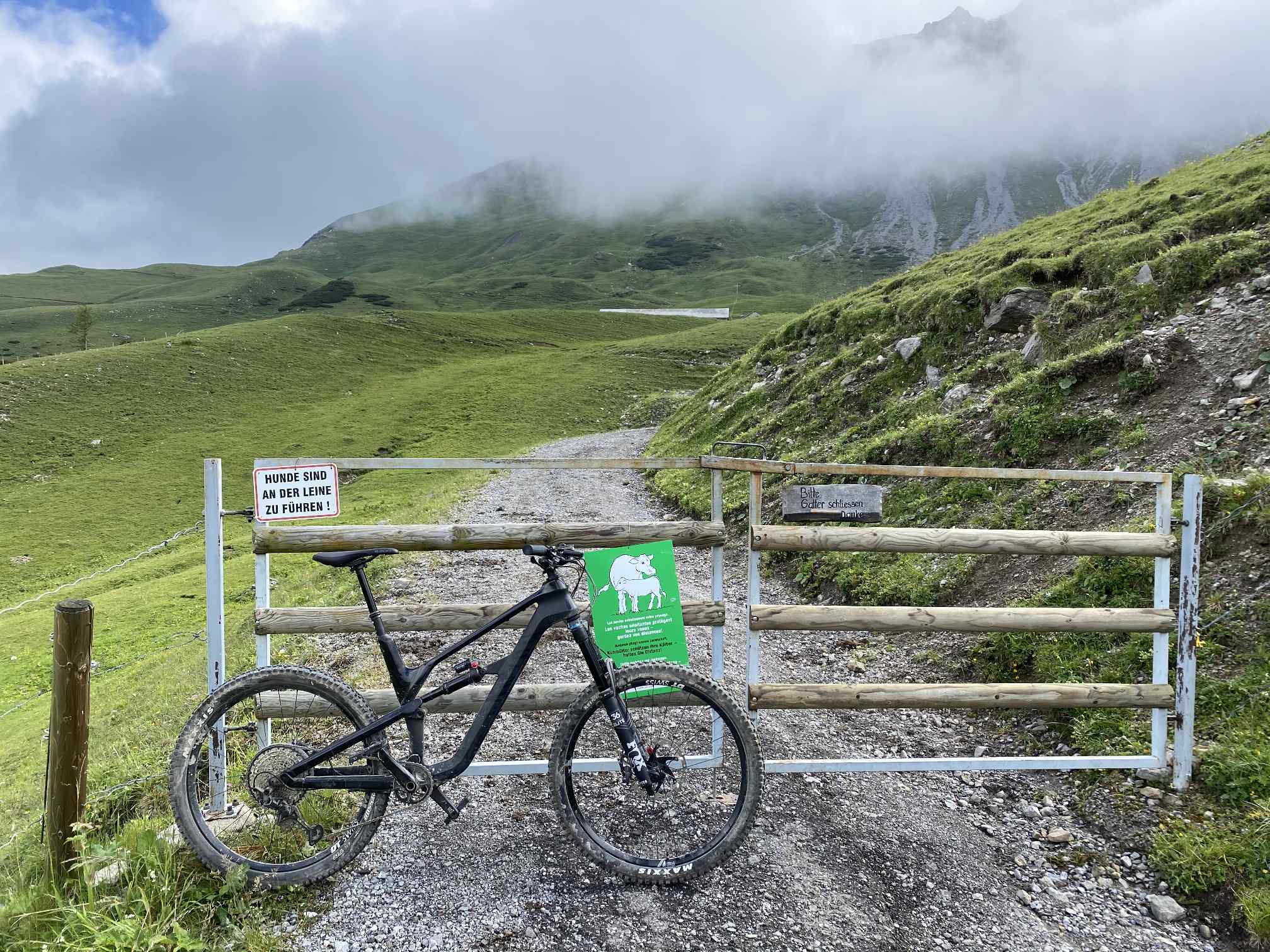 Behind this pasture gate at some 1,800m numerous cattle stand in the way and watch the crossing cyclist.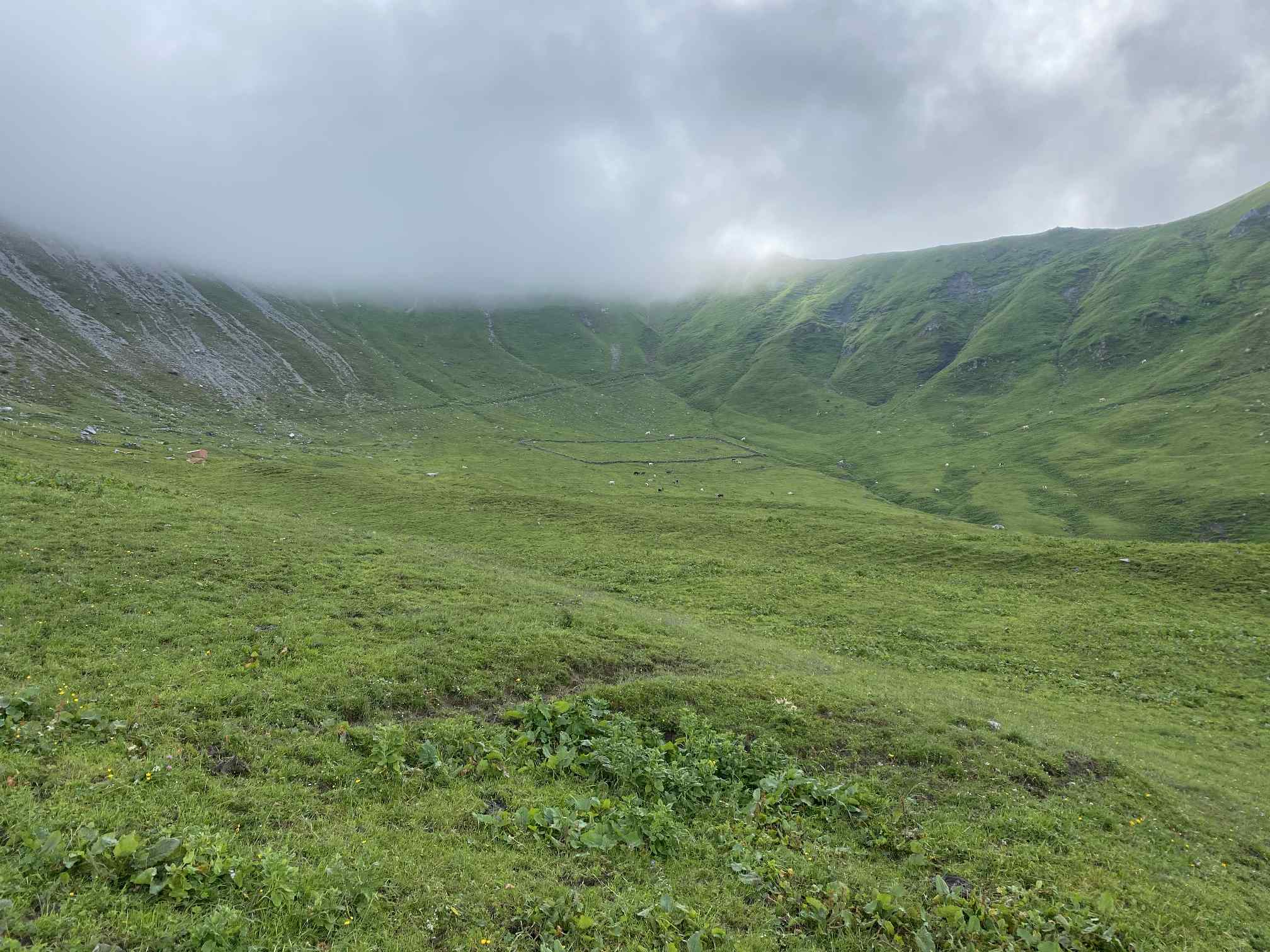 Impressive view from the Alp Gritsch high up to the path that leads from the bottom left to the top right to the crest of the mountain basin.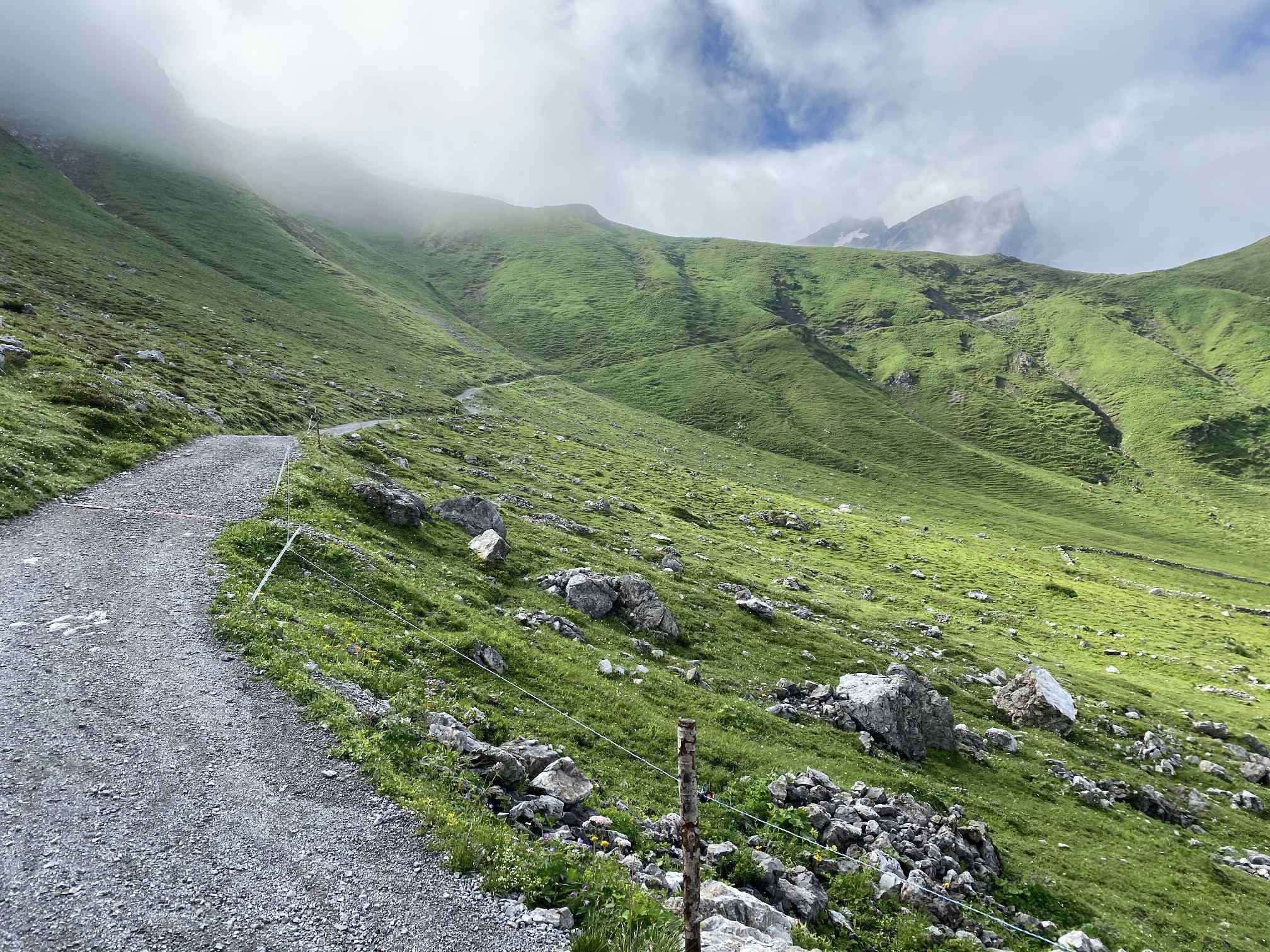 Several cow bells, the whistling of the marmots, the mooing of the cows and the barking of the dogs of the alp accompany the rider on the demanding path through the lush green of the mountain basin.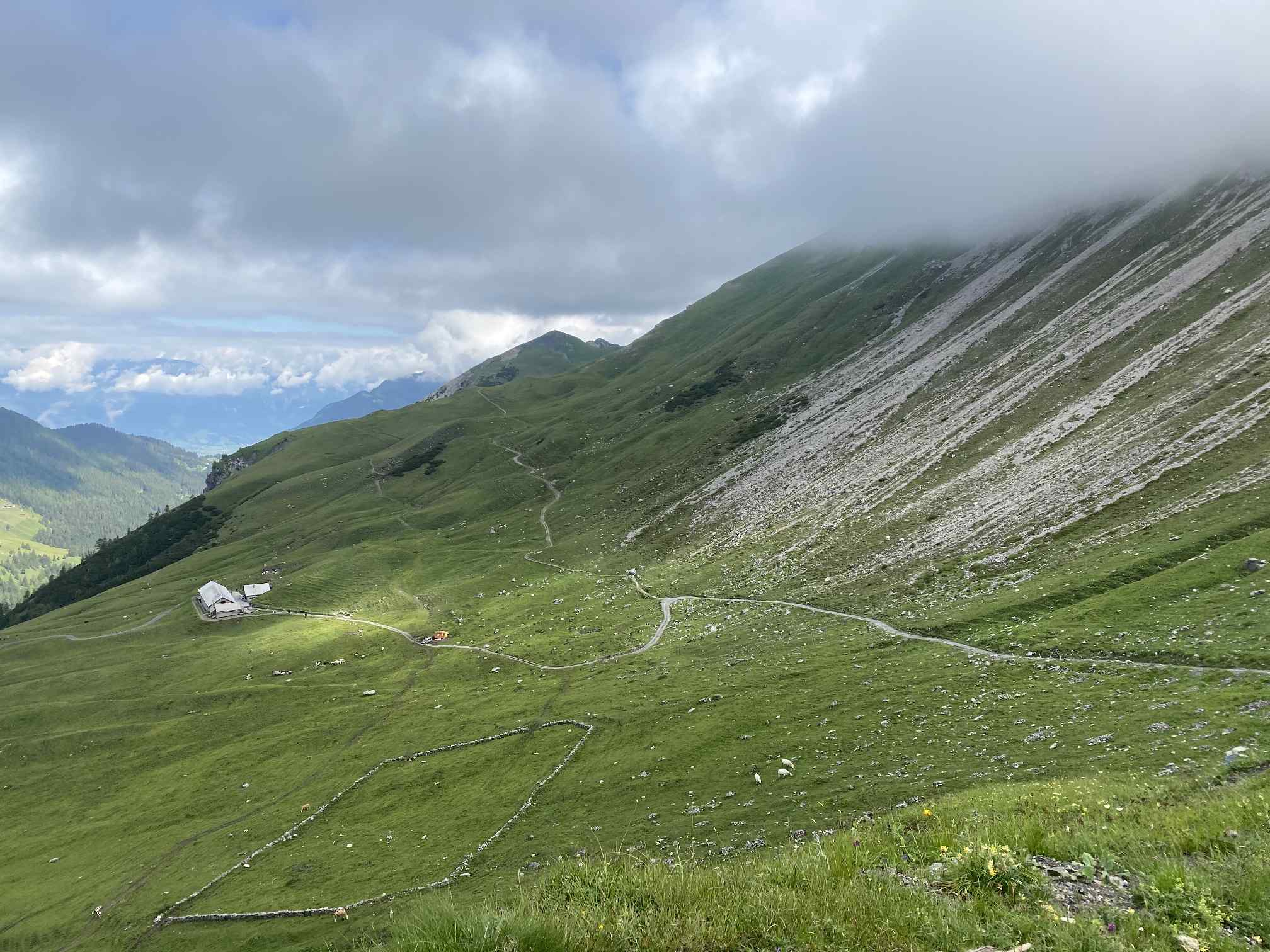 View down to the Alp and the path from there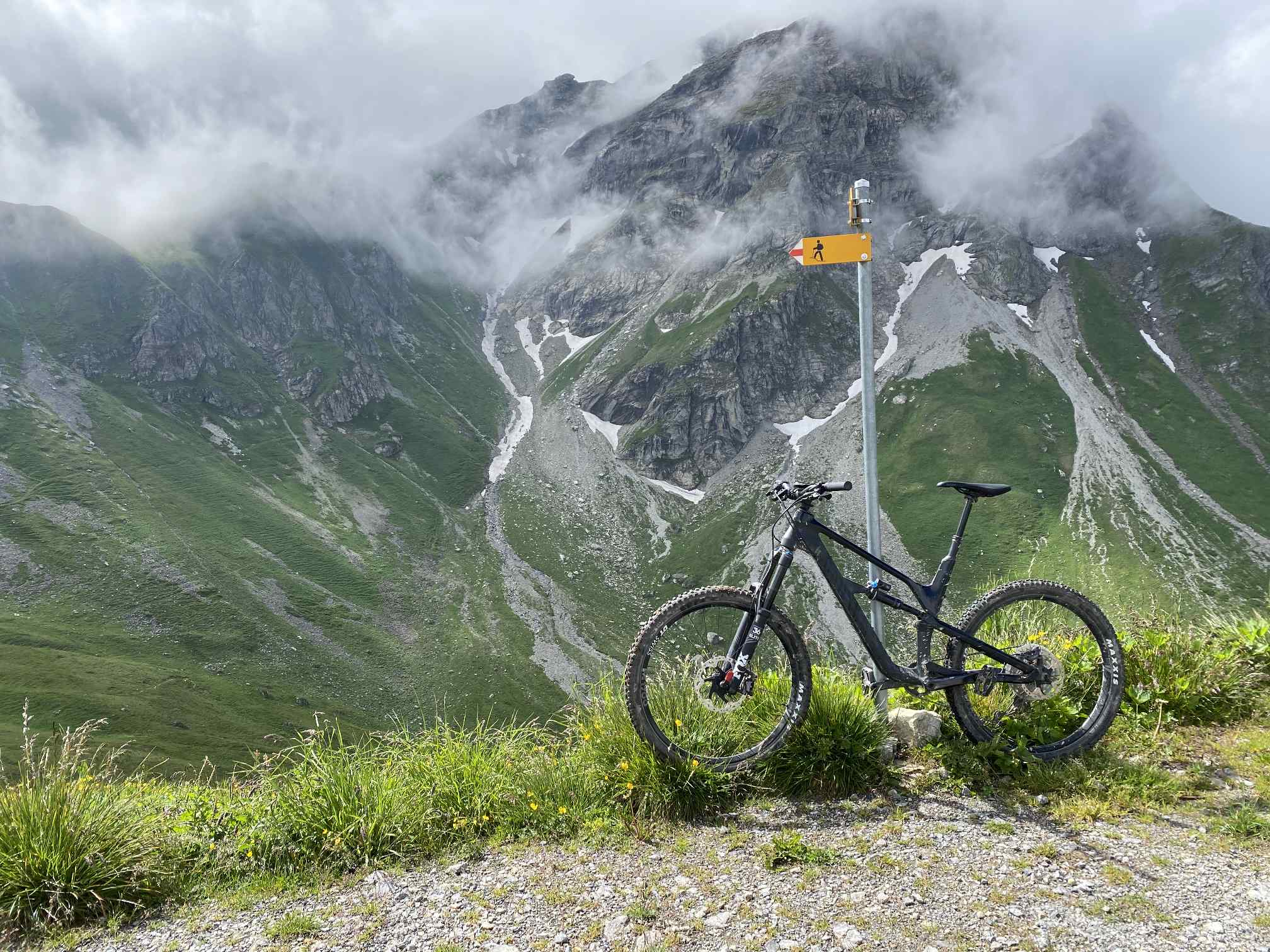 The last section up to the crest overcomes on only 700 metres a height difference of 140 metres = 20% gradient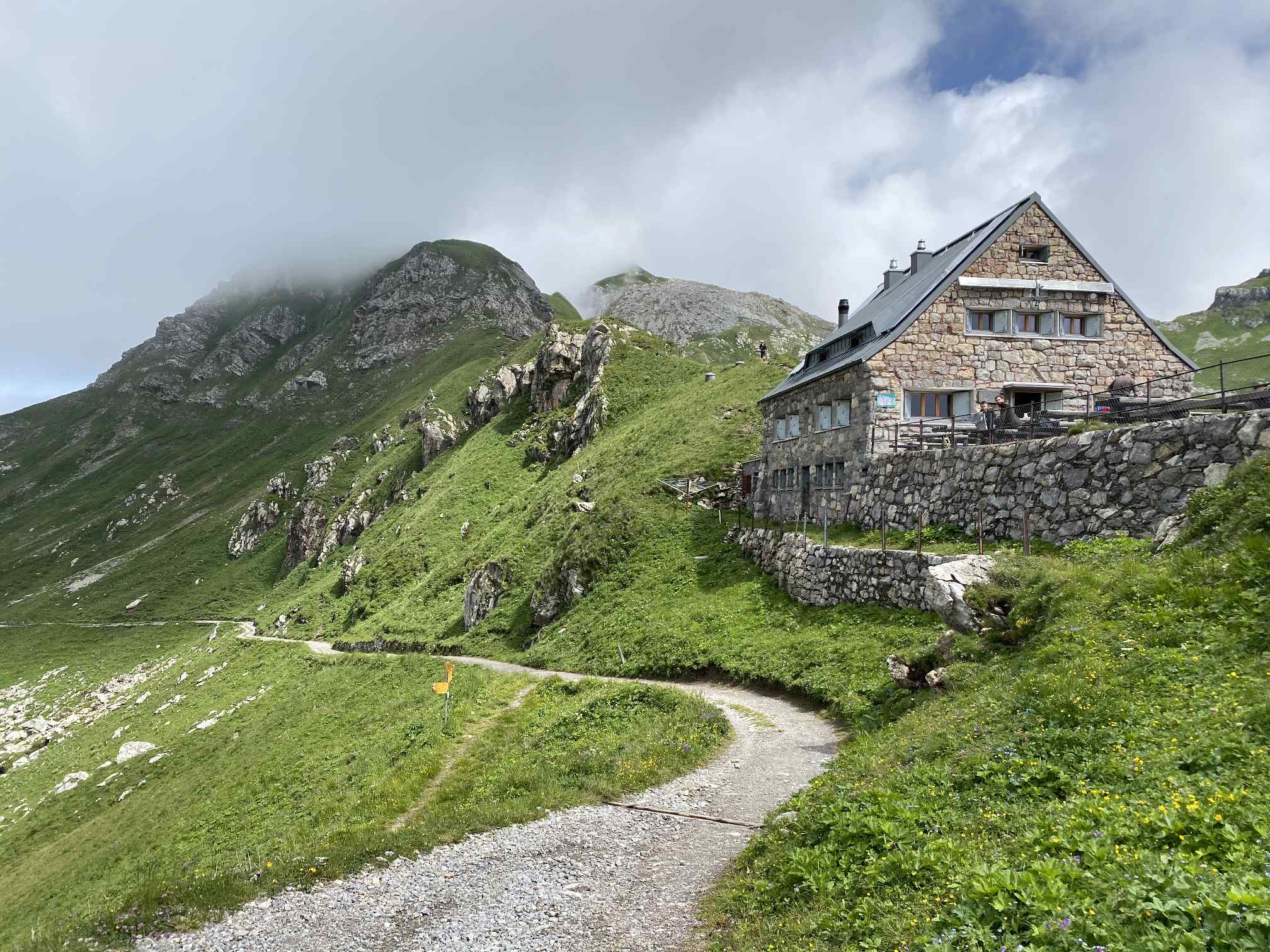 Afterwards, however, the tour continues in a comfortable way to the Pfälzerhütte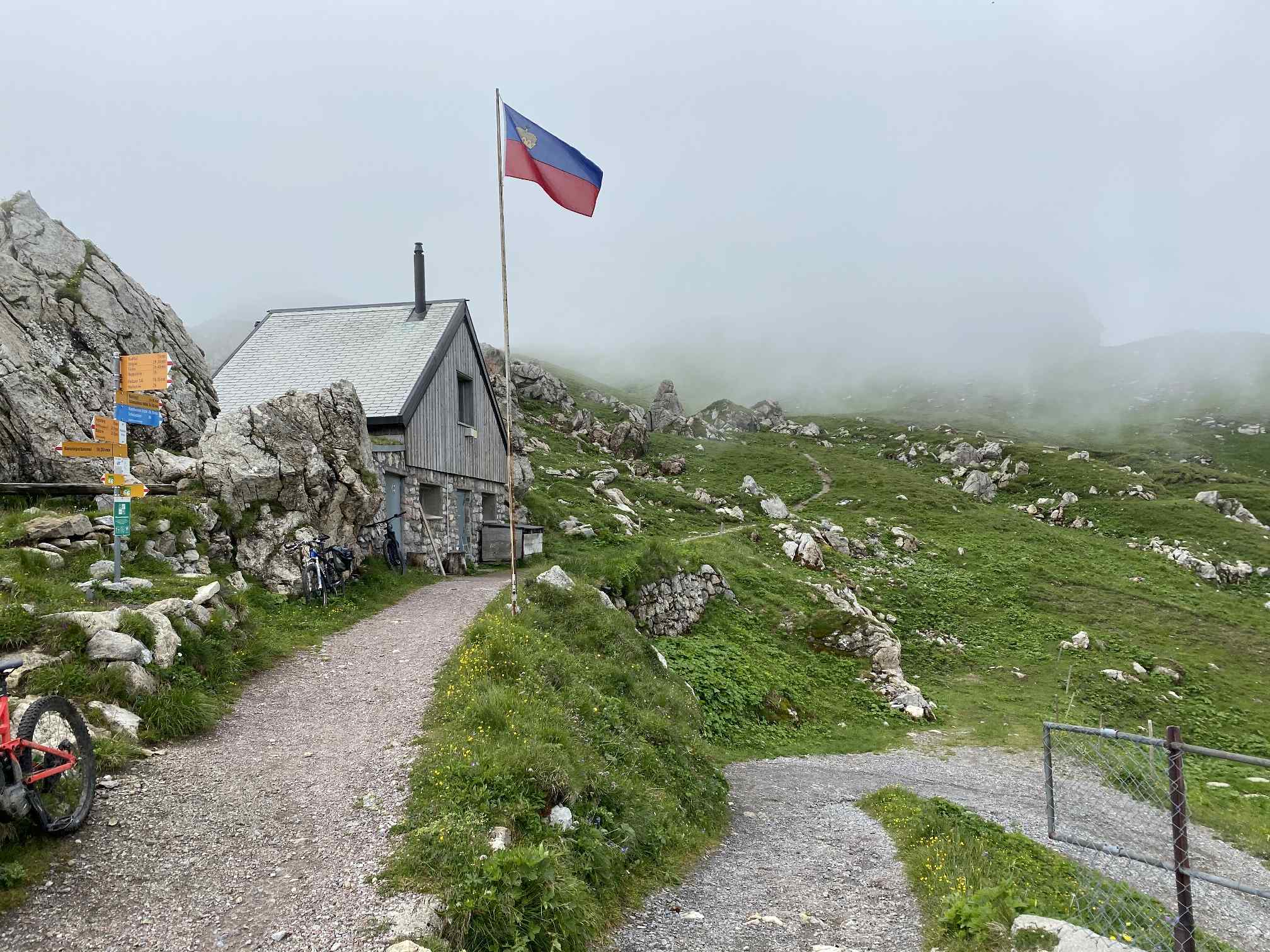 Waving flag of the Principality of Liechtenstein at an elevation of 2,100m