Crowning climb on Tenerife for any road cyclist is the way up to the plateau at Teide volcano with its highest viewpoint at Tabonal Negro providing amazing views up to the volcano and to bizarre solidified lava flows. Many different asphalted roads lead from all sides of the island up to the Teide high plateau differing only in distance and gradient. The way described as follows overcomes on the northern approach some 2,350 meters of altitude gain. If you like it even higher on the Canaries you should challenge the Roque de los Muchachos (2,426m) on neighbouring island La Palma.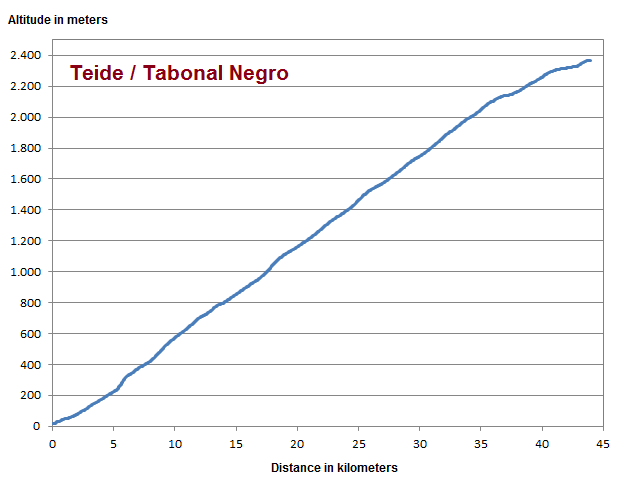 The profile of the northern approach reports a moderate ascent with an average 6% grade up to an elevation of some 2,100m. Afterwards the gradient becomes smoother in the upper part of the way. With its 44 kilometers of distance and more than 2,300 meters of altitude gain this ascent belongs to the most demanding asphalted climbs of its kind.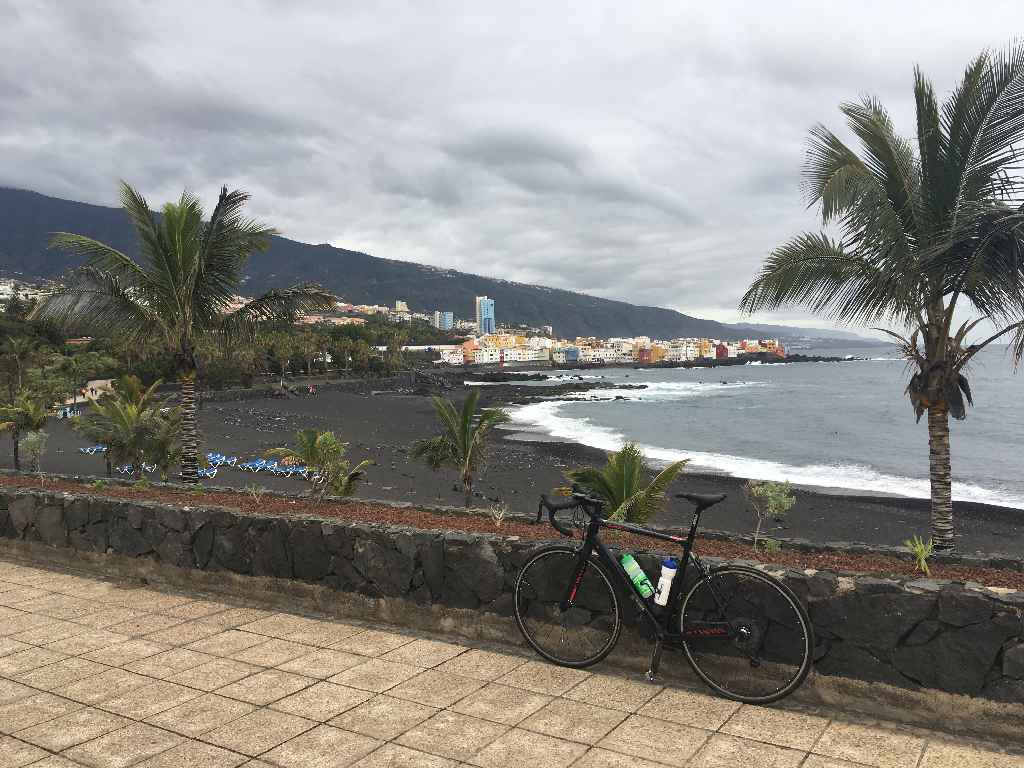 Start at the black beach of Puerto de la Cruz. Clouds are said to stick at the mountain at an elevation range between 1,200m and 1,800m. Hopefully, this applies today as well and the clouds disperse above.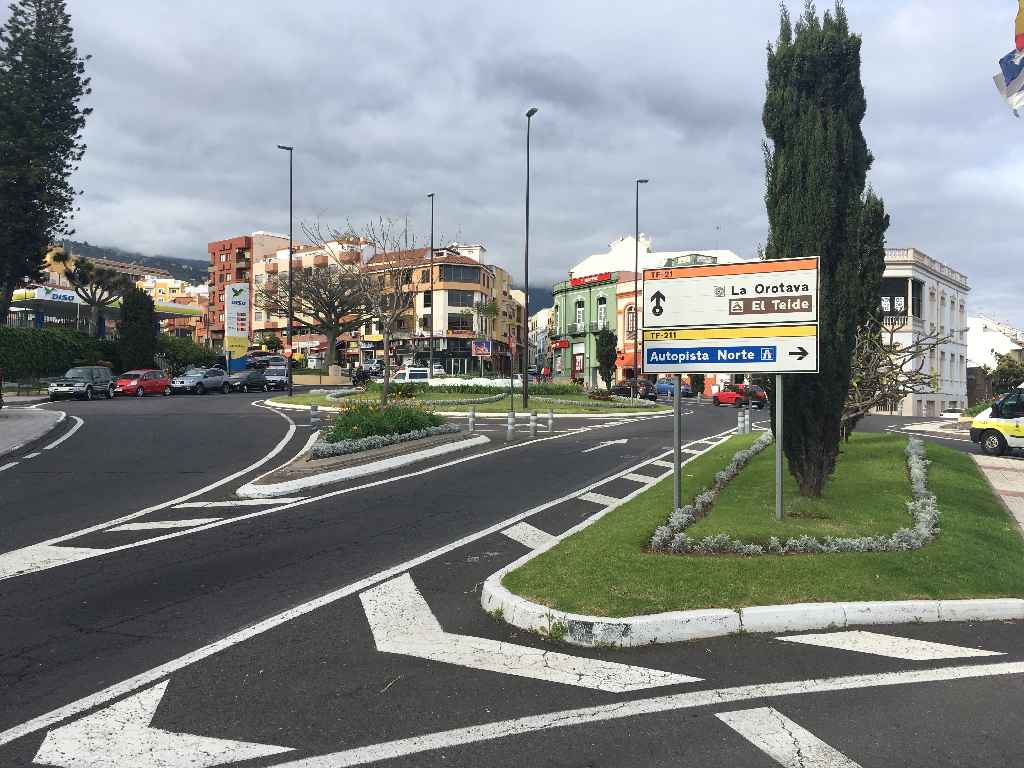 Initially the way routes to the small village of La Orotava. Directly behind the highway underbridge at the Puerto de la Cruz outskirts the road leads either a very steep 12% slope up to the village Orotava or alternatively on a smoother way via Cuesta de la Villa. Behind La Orotava the TF-21 road gets the cyclist to the high plateau.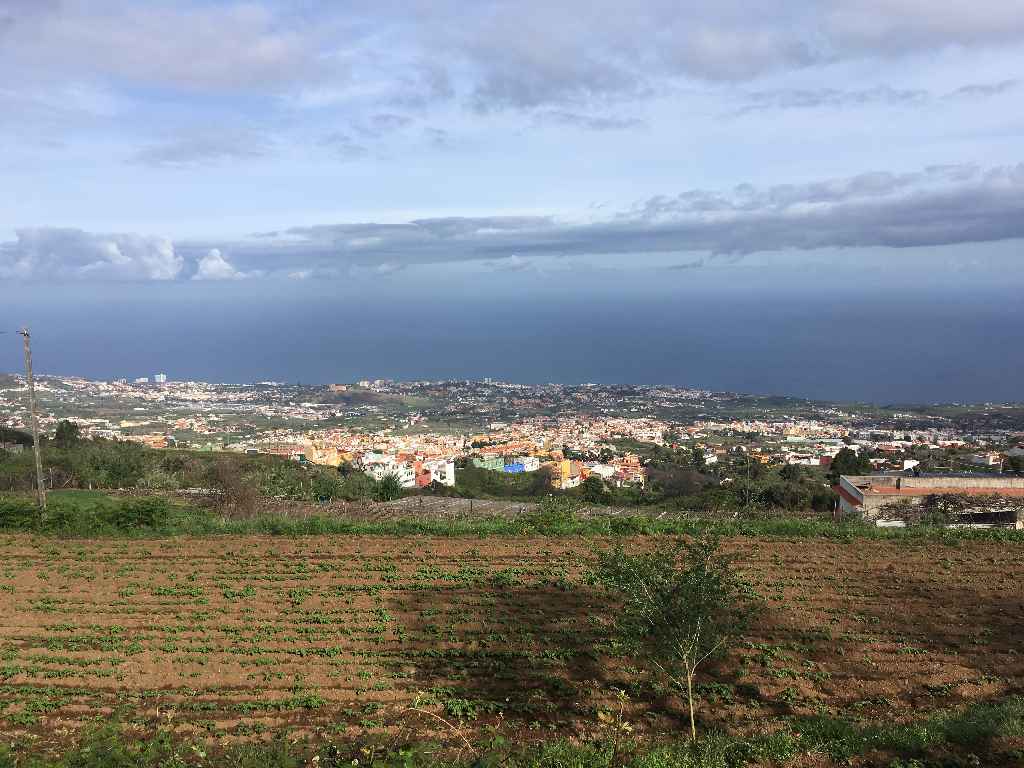 View down to Puerto de la Cruz with its lots of tourist hotels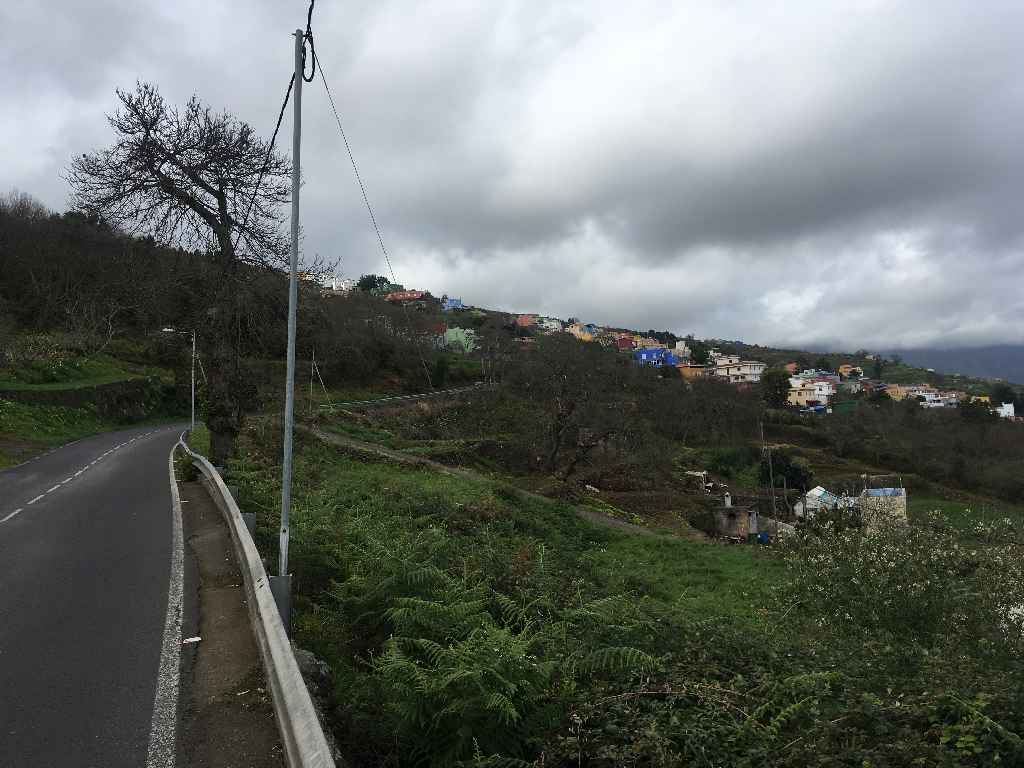 First 1,000 meters of altitude difference are unspectacular...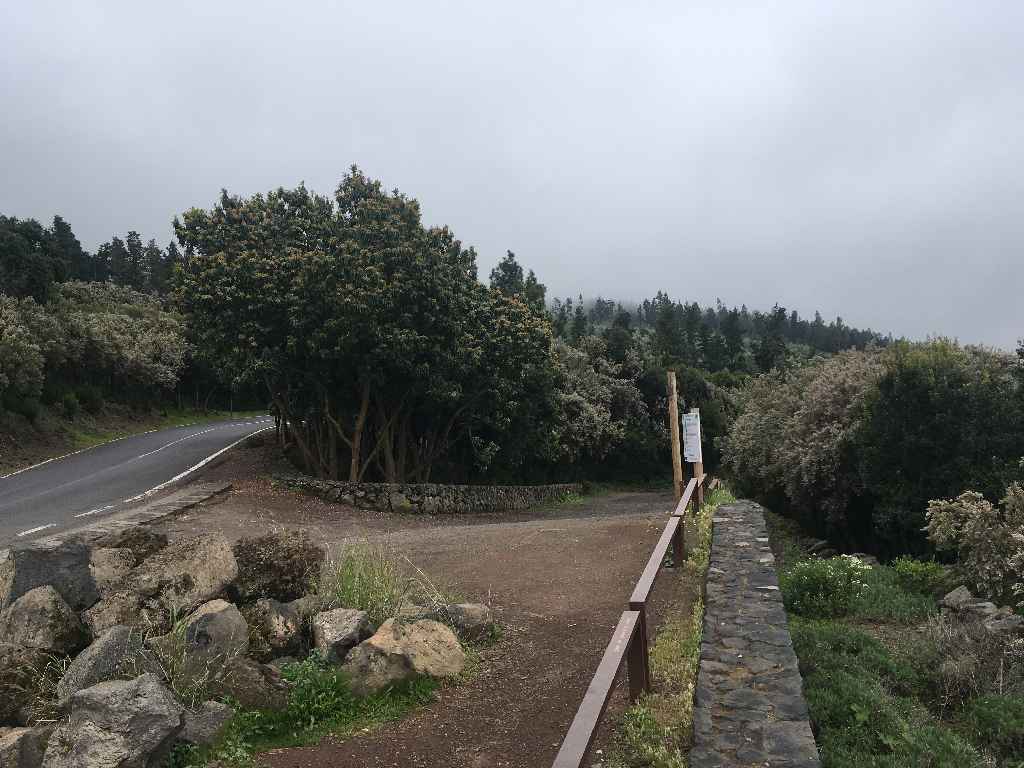 ...but behind Aguamansa the area turns into more interesting landscape.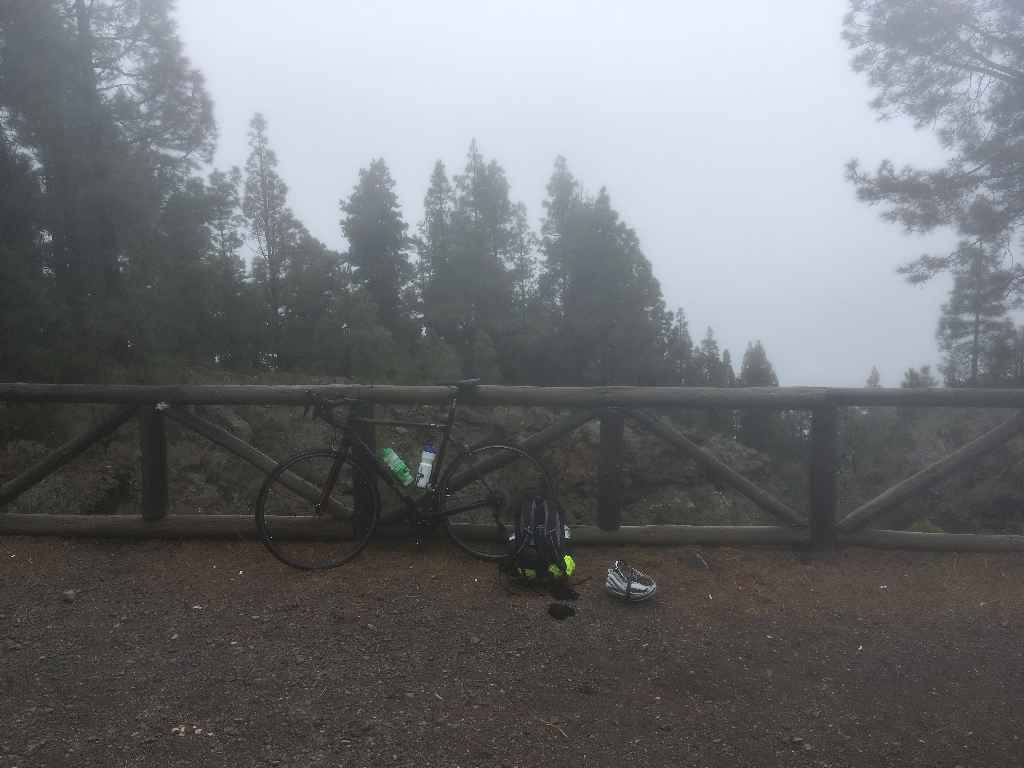 Unfortunately, thick clouds cover this part of the way.
Morning break at half altitude in moist, cold and foggy conditions...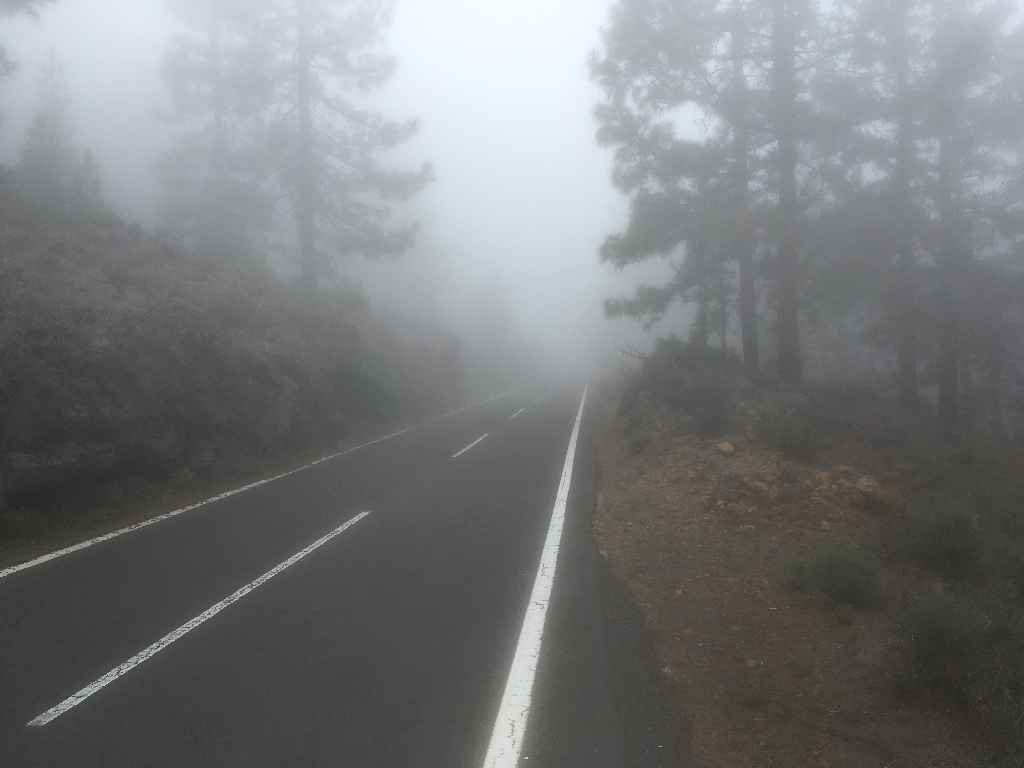 The experience of traversing clouds stands for a rapid drop in temperature, humidity and poor visibility - all a road cyclist does not really need.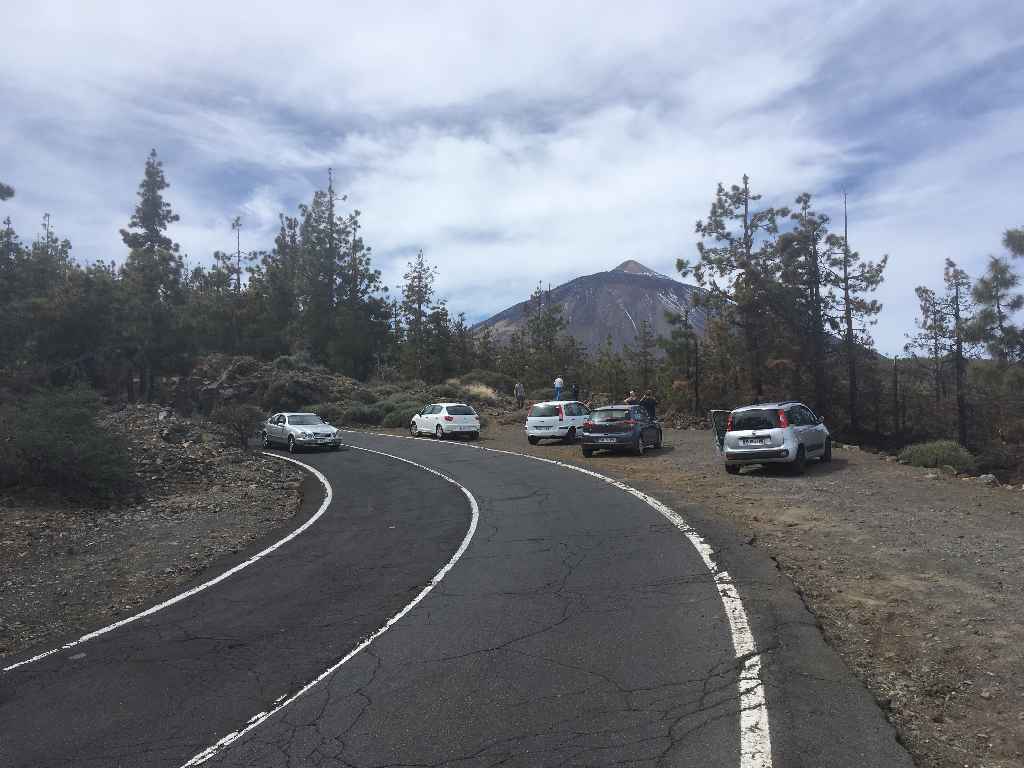 However, at an elevation of some 1,800m the clouds disperse and provide a first view to the peak of Pico del Teide.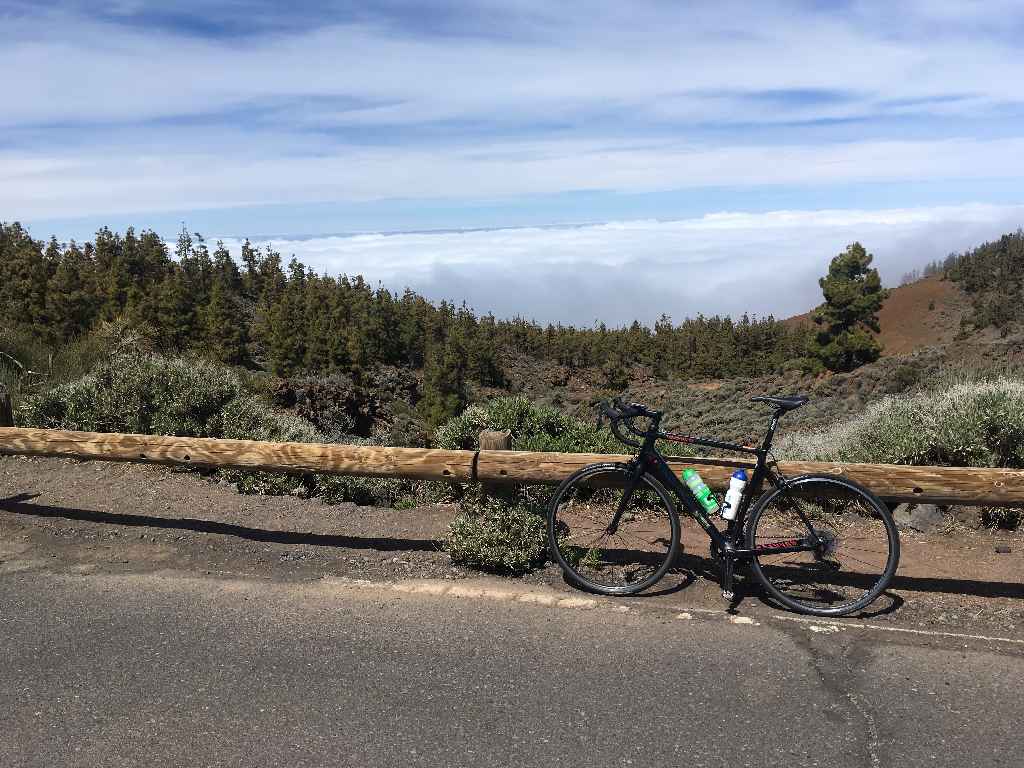 Rising temperature and the Tenerife typical view down to the thick cloud cover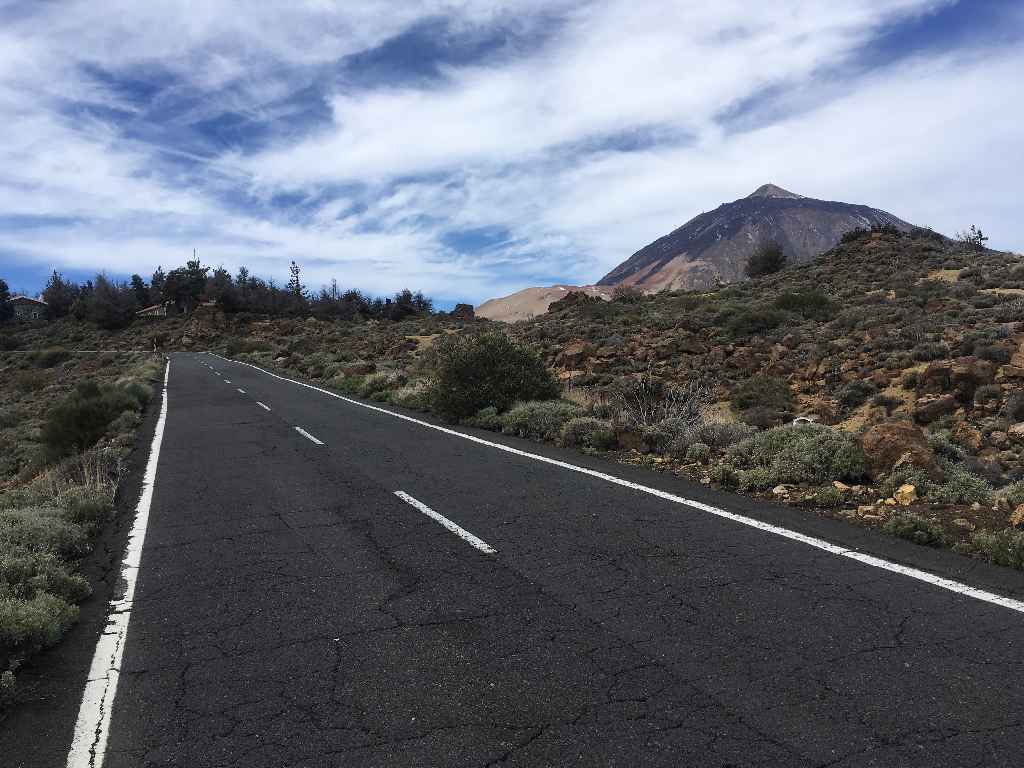 Looks like good road conditions but is actually in parts only loose asphalt fragments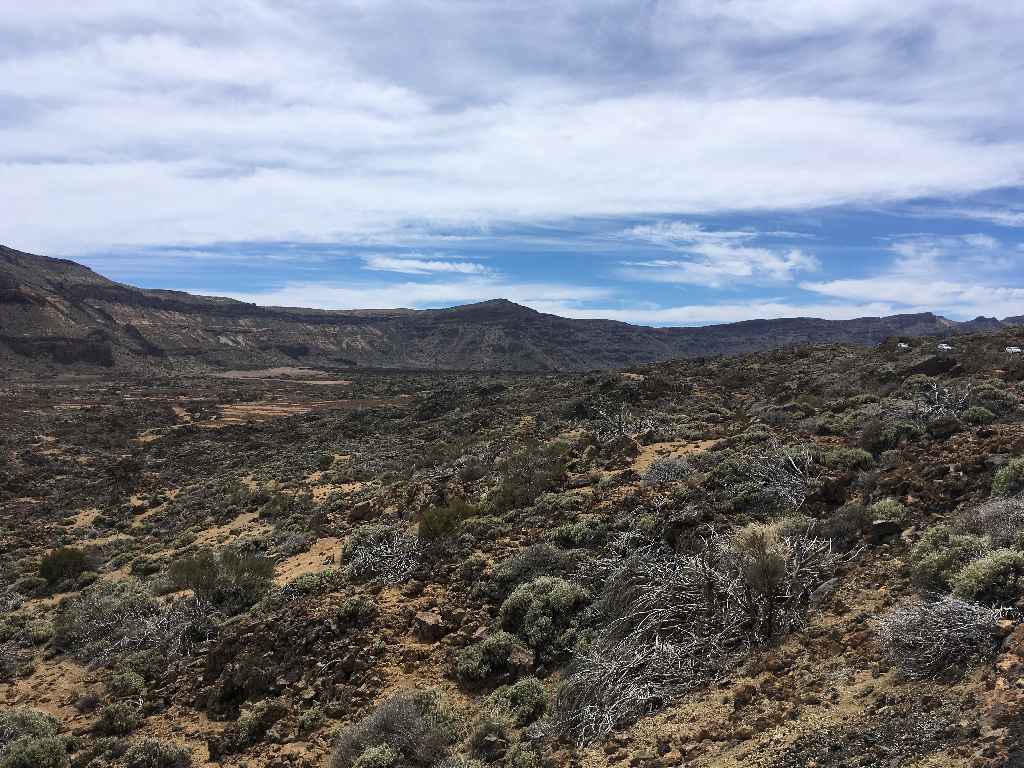 Volcano scenery is bizarre...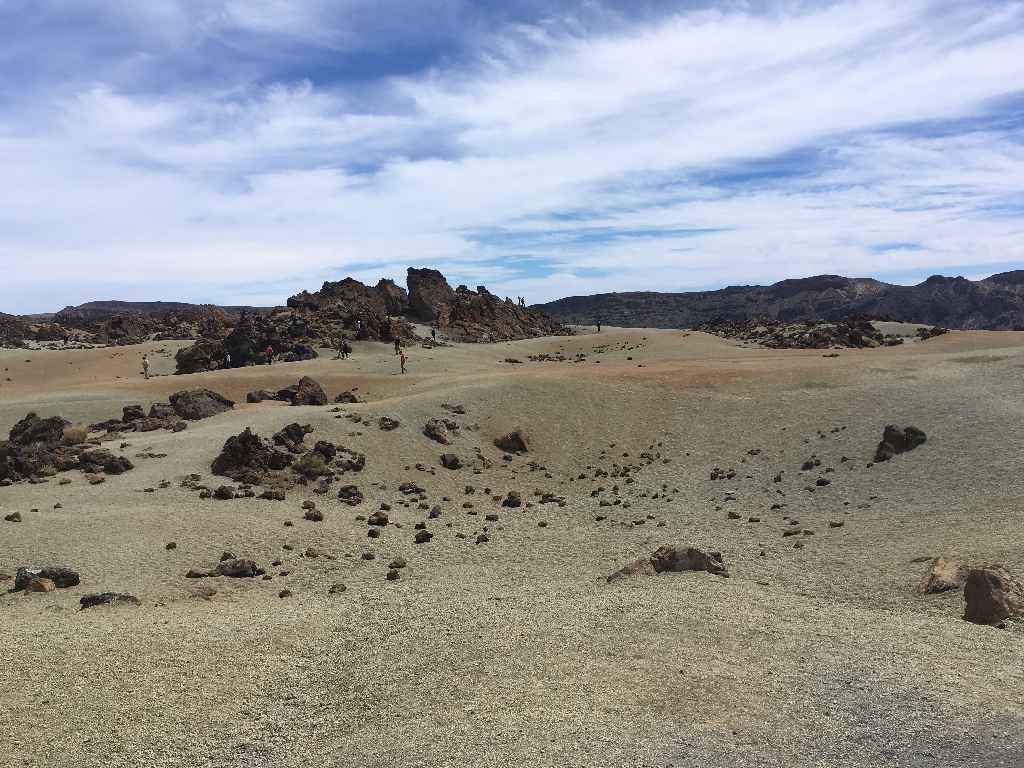 ...and partly desert-like.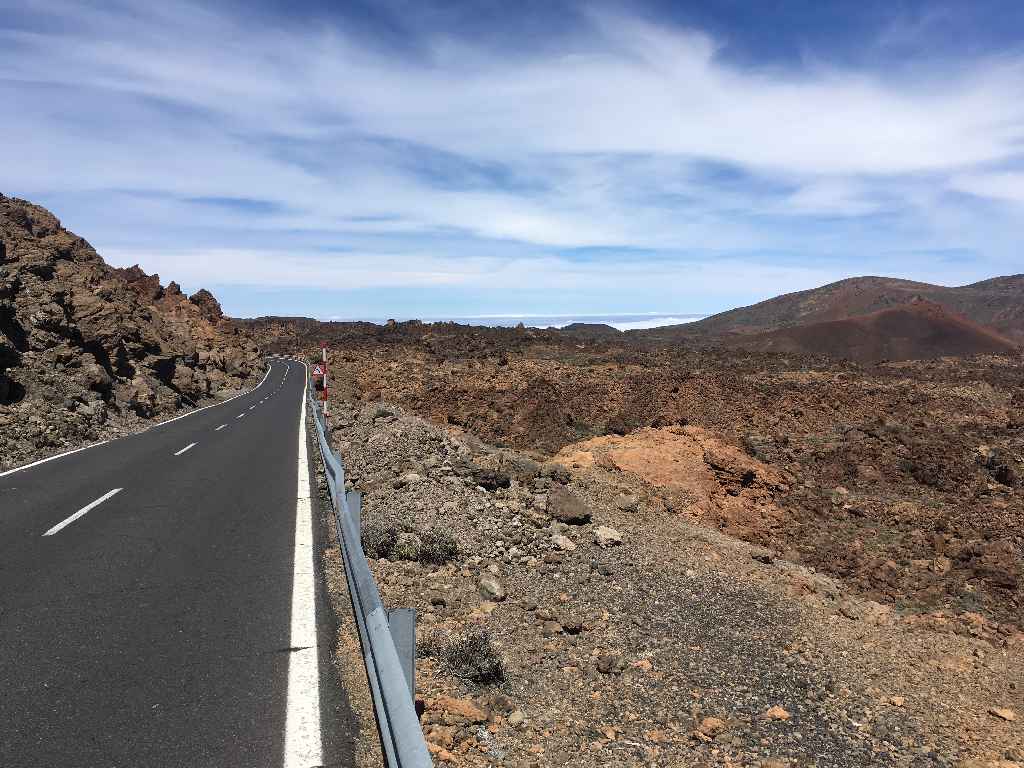 The gradient becomes rather smooth and the road winds south of the volcano.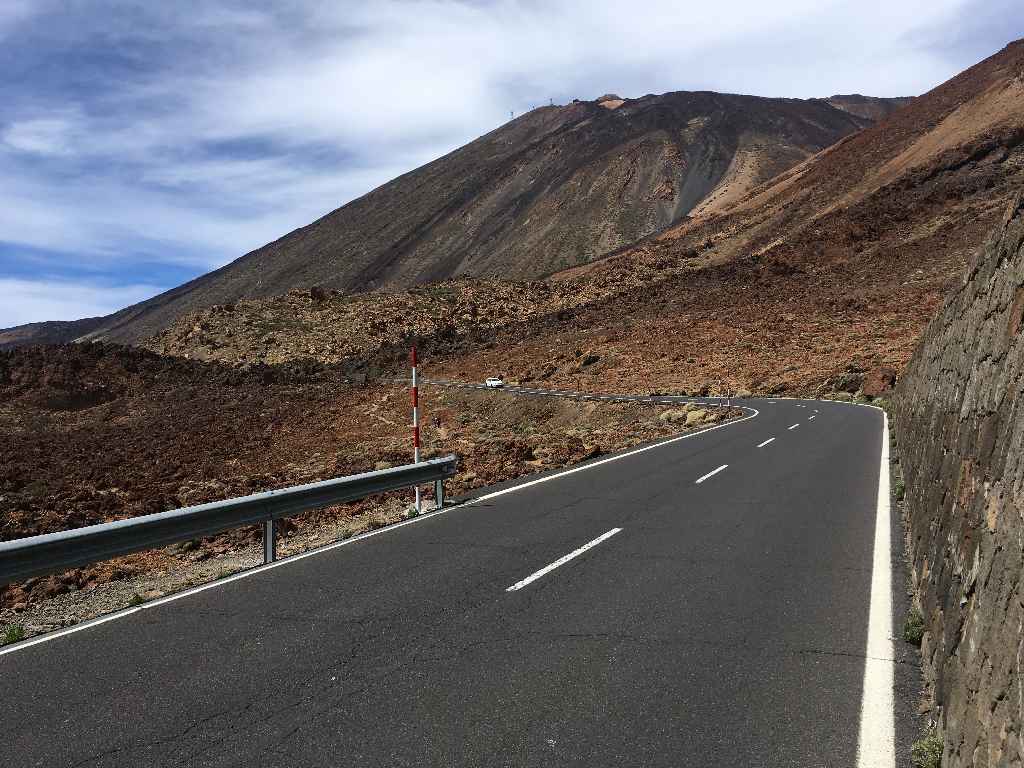 Amazing view to Teide volcano. A cableway leads from the left flank to the summit.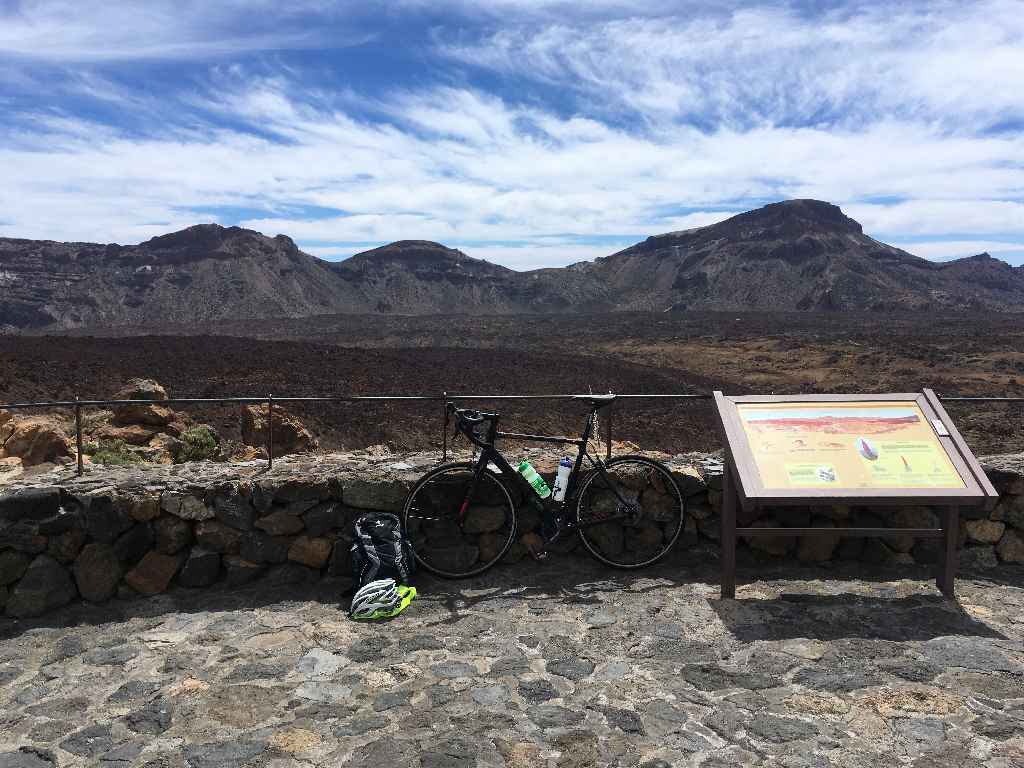 Highest spot of the scenic road is at viewpoint Tabonal Negro.
Tabonal Negro area (360 degree view)