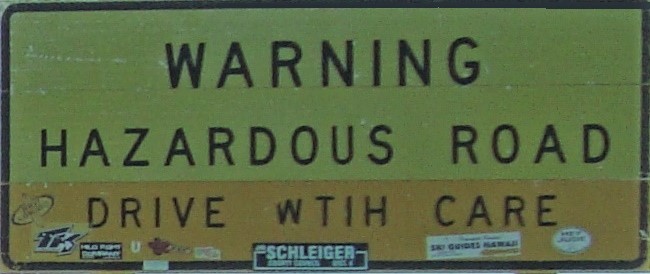 Bicycling mountain roads and passes
Welcome to the cutting-edge of uphill cycling
and world's most famous ascents of each of the continents

#passzwang

Potokonkga La approx. 4,900m

Potokonkga La is situated in neighbourhood to Namshang La on the way to Tso Kar, a dried up salt lake at an altitude of some 4,600m in Zanskar/Ladakh in the Indian Himalayas. Similar to its neighbour the actual altitude of the pass is unknown. Map data alternate at some 5,000m. An altitude of approx. 4,900m seems to be reasonable. Eastern ramp of the pass starts in Puga, routes on a dirt unpaved road up to the pass summit providing hundreds of Buddhistic prayer flags. On Western ramp the road leads afterwards down to Tso Kar Lake. The runway alongside Tso Kar provides 16km nasty washboard. A fullsuspension-bike is strongly recommended if you still want to father some children...
Start: Puga 4,400m
Altitude difference: 566m
Distance to summit: 15km
July 2008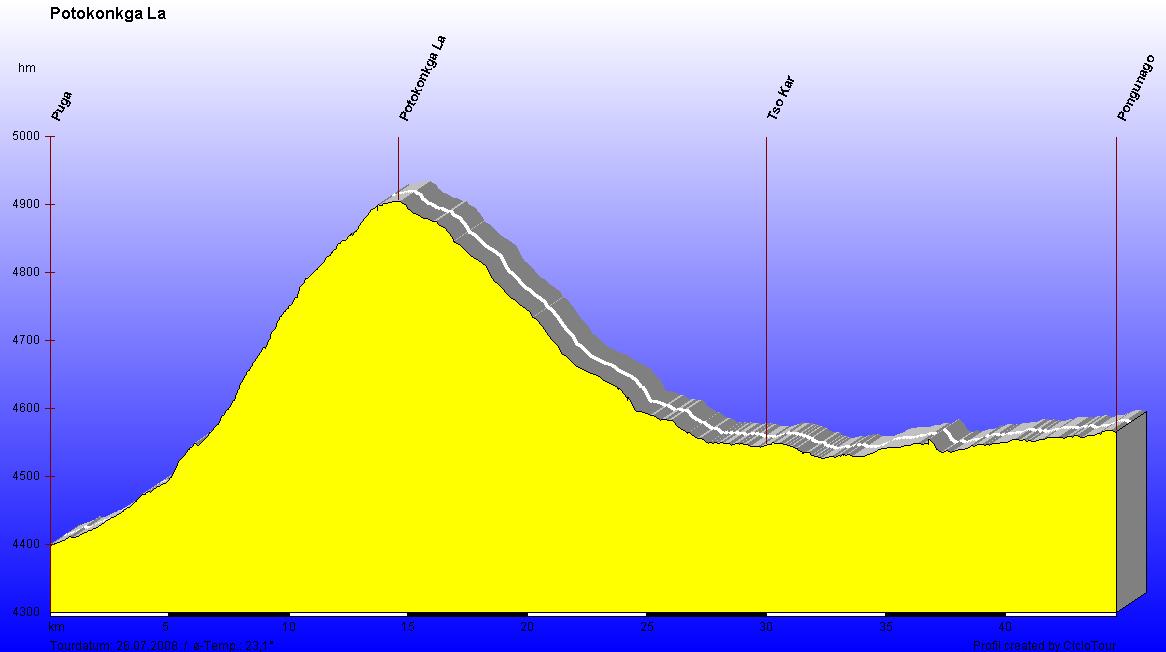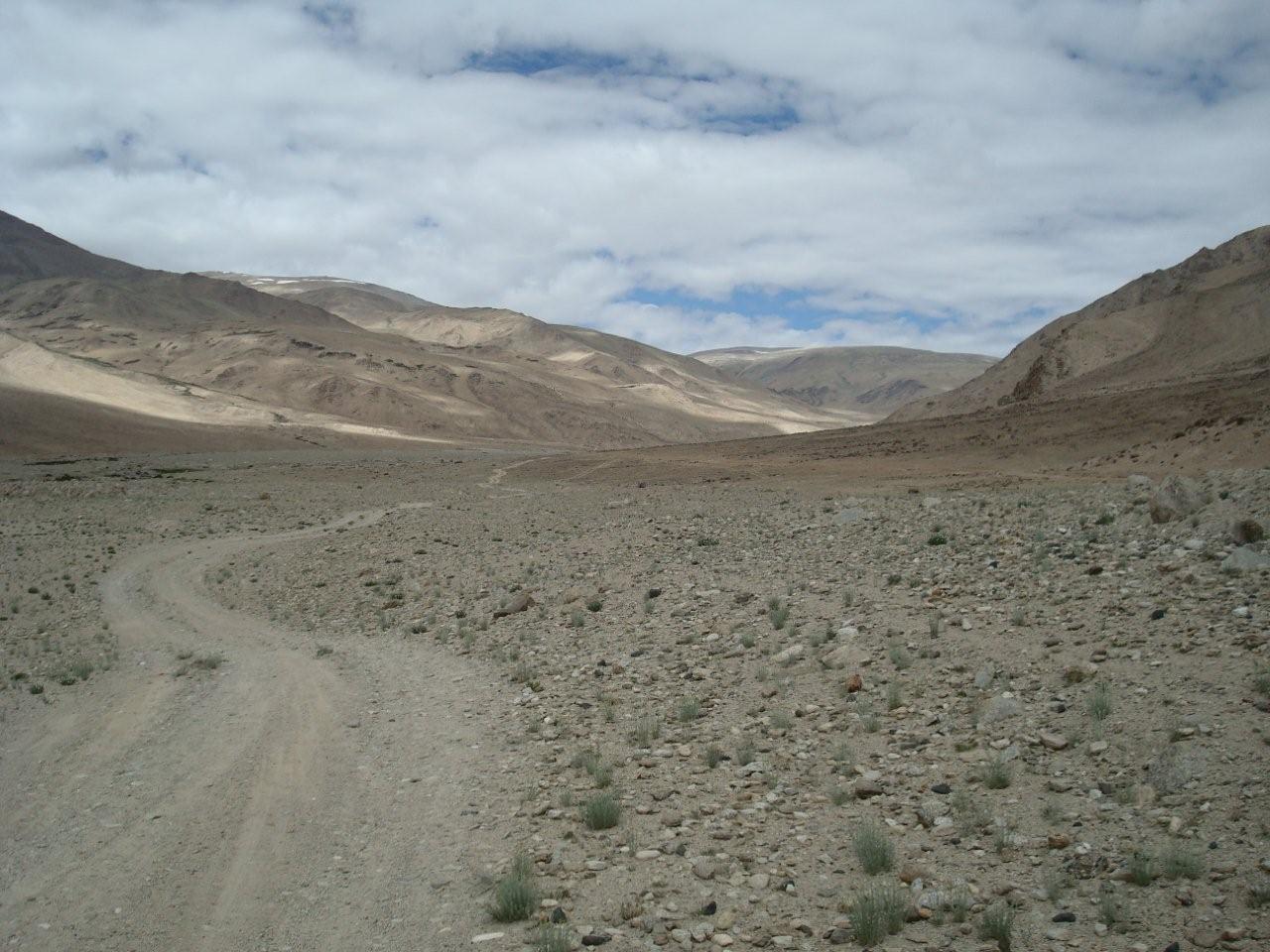 Unpaved bad road...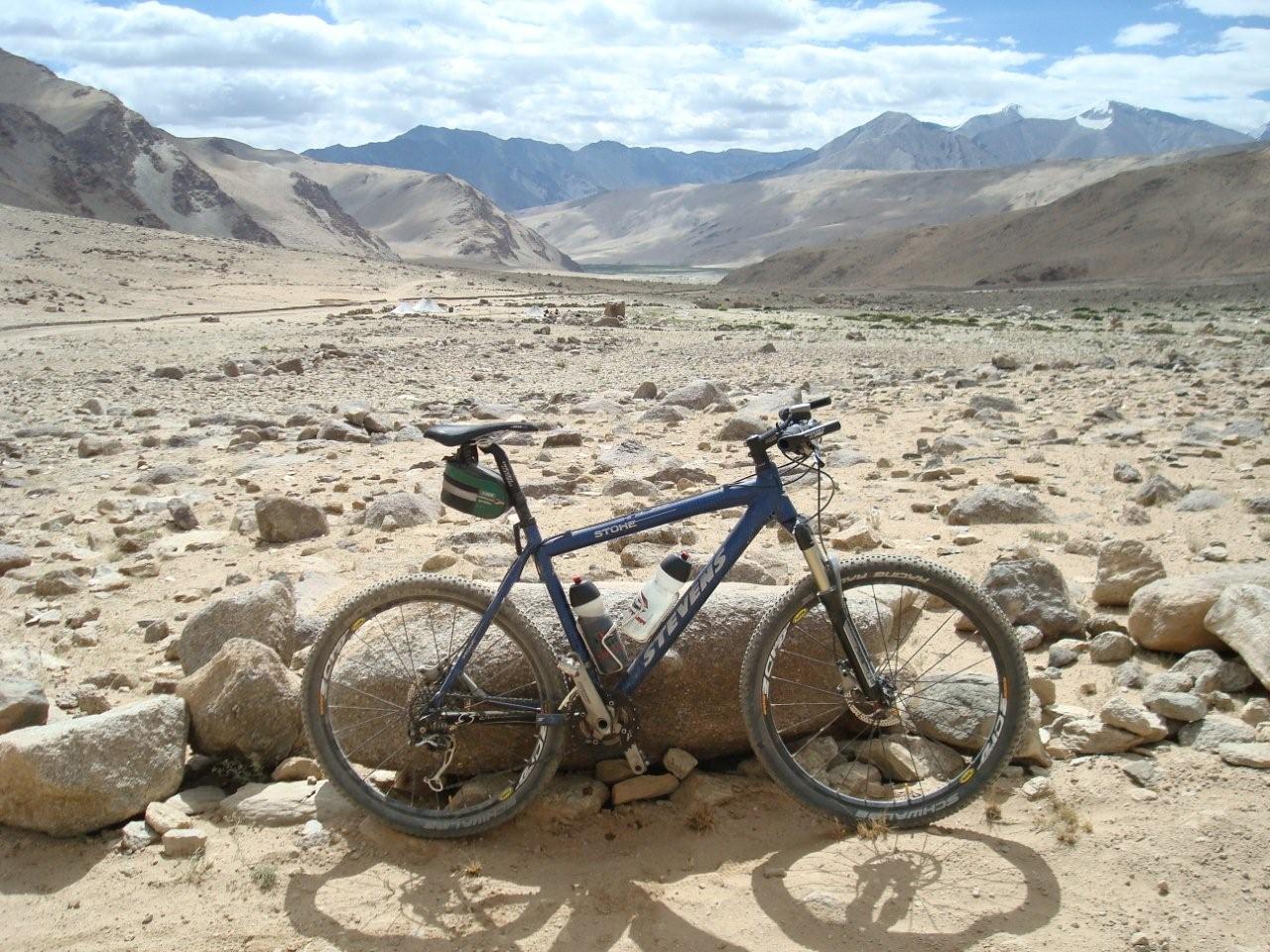 ...through a rocky desert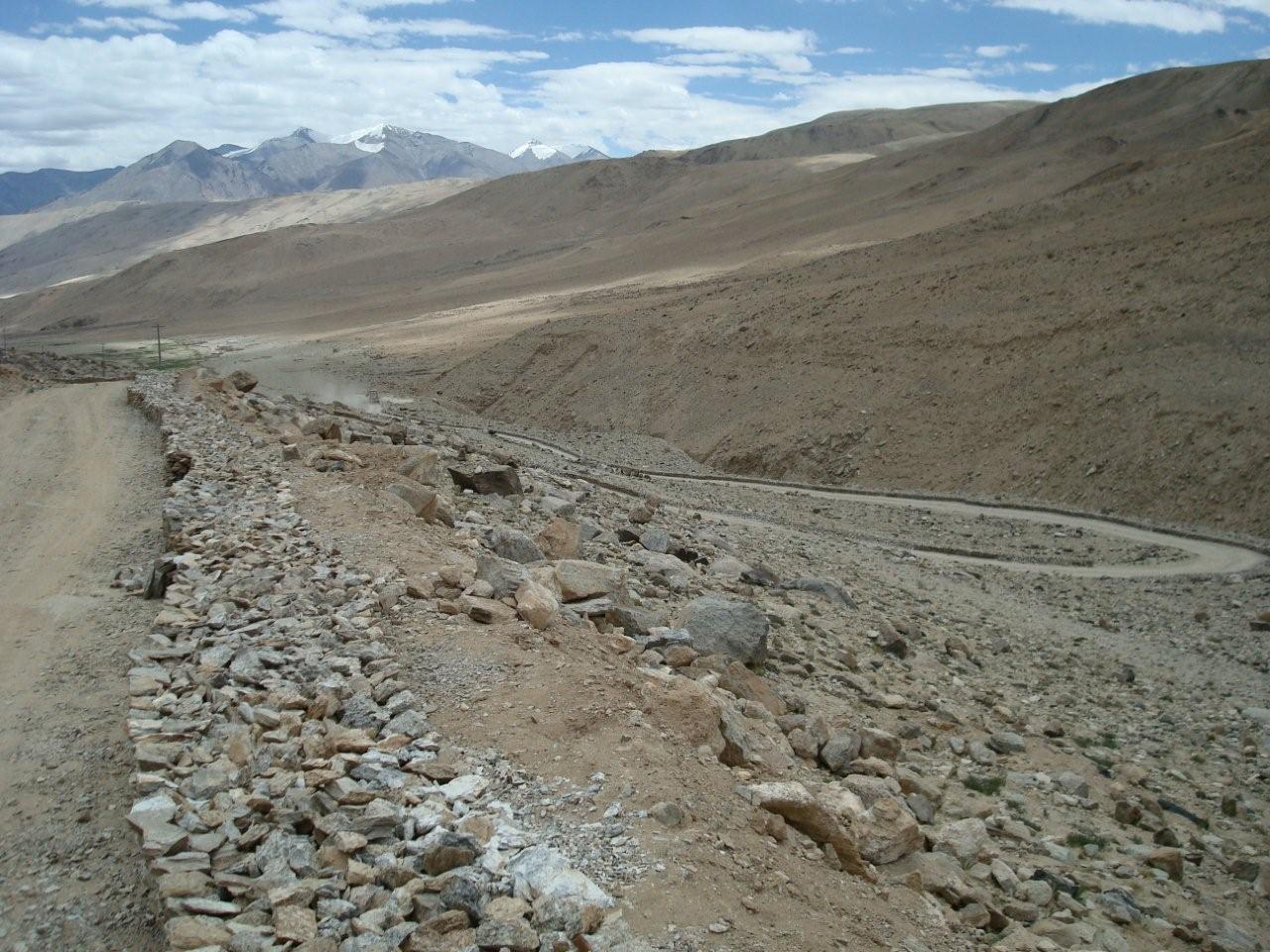 Upper part of eastern ramp becomes steep and winding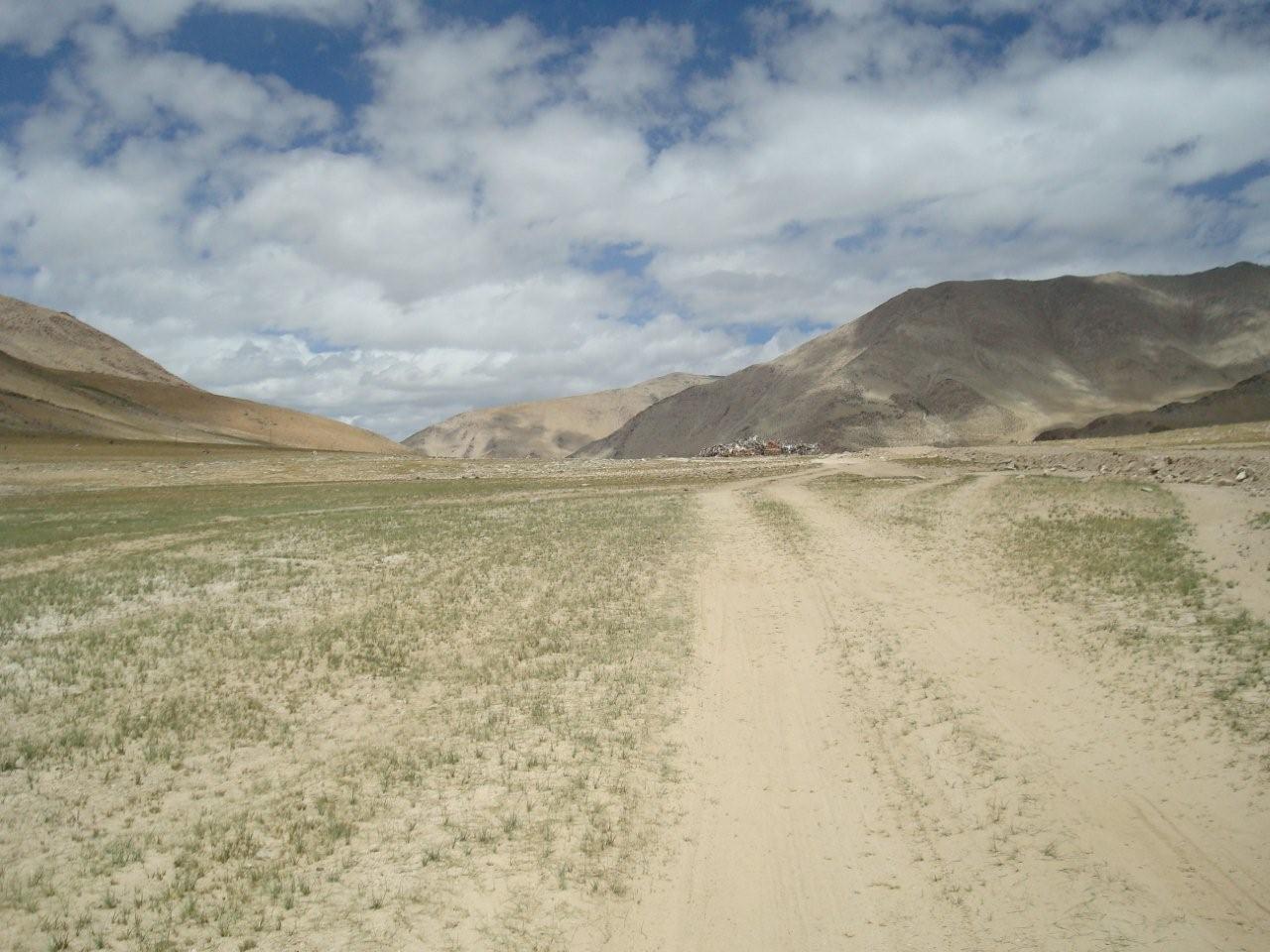 Pass summit appears...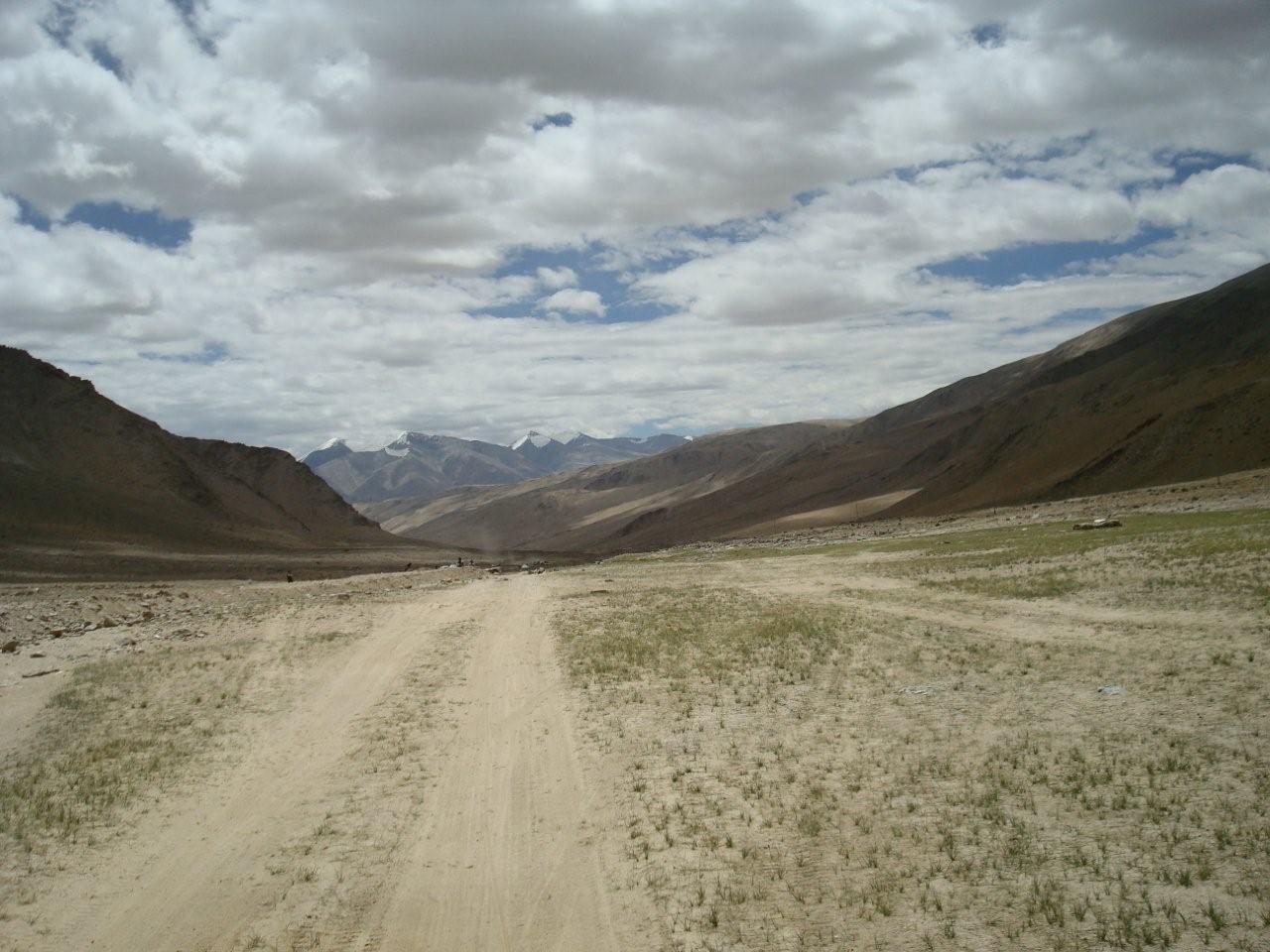 View backwards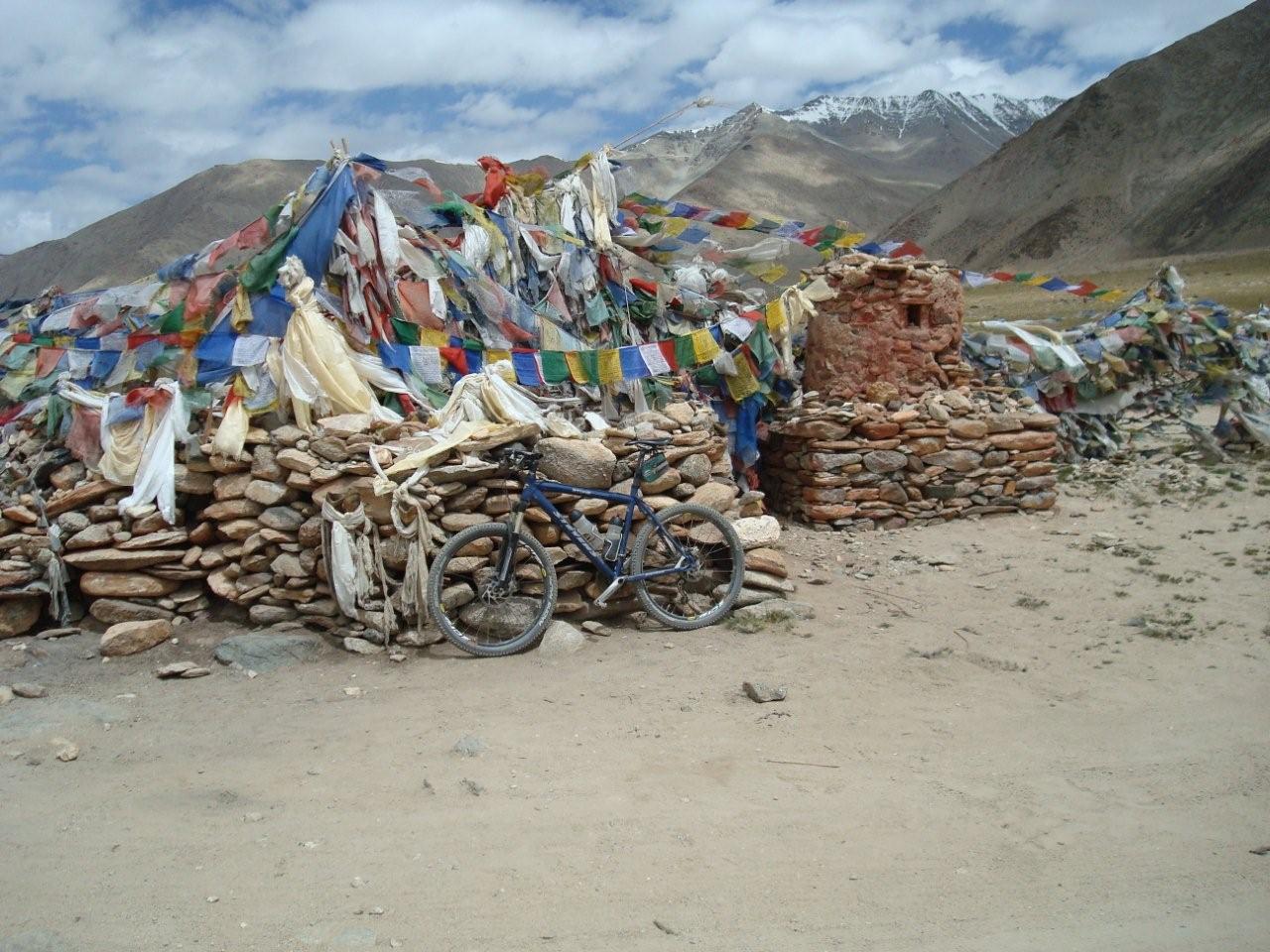 Pass summit at an altitude of approx. 4,900m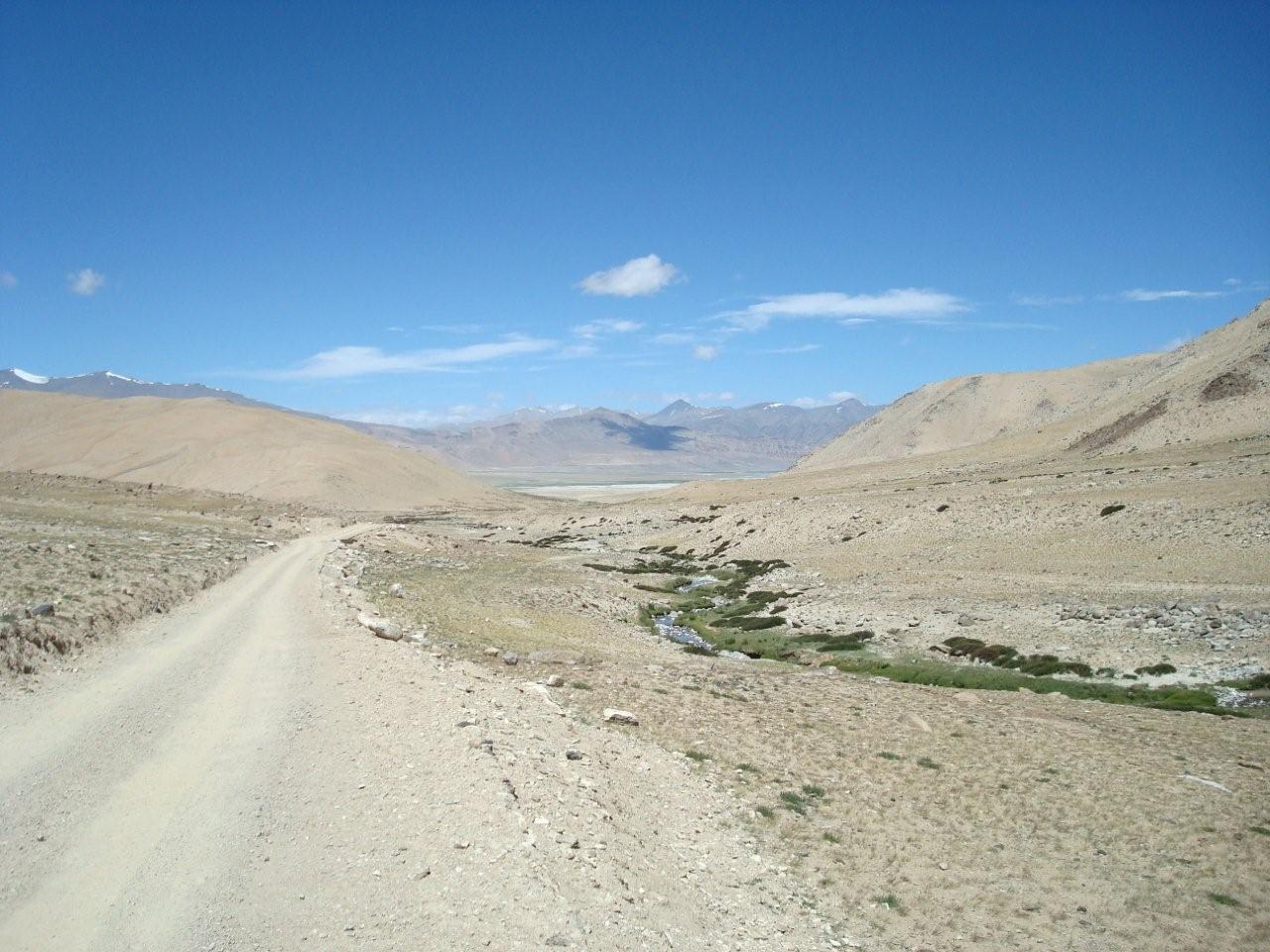 Descent towards Tso Kar Lake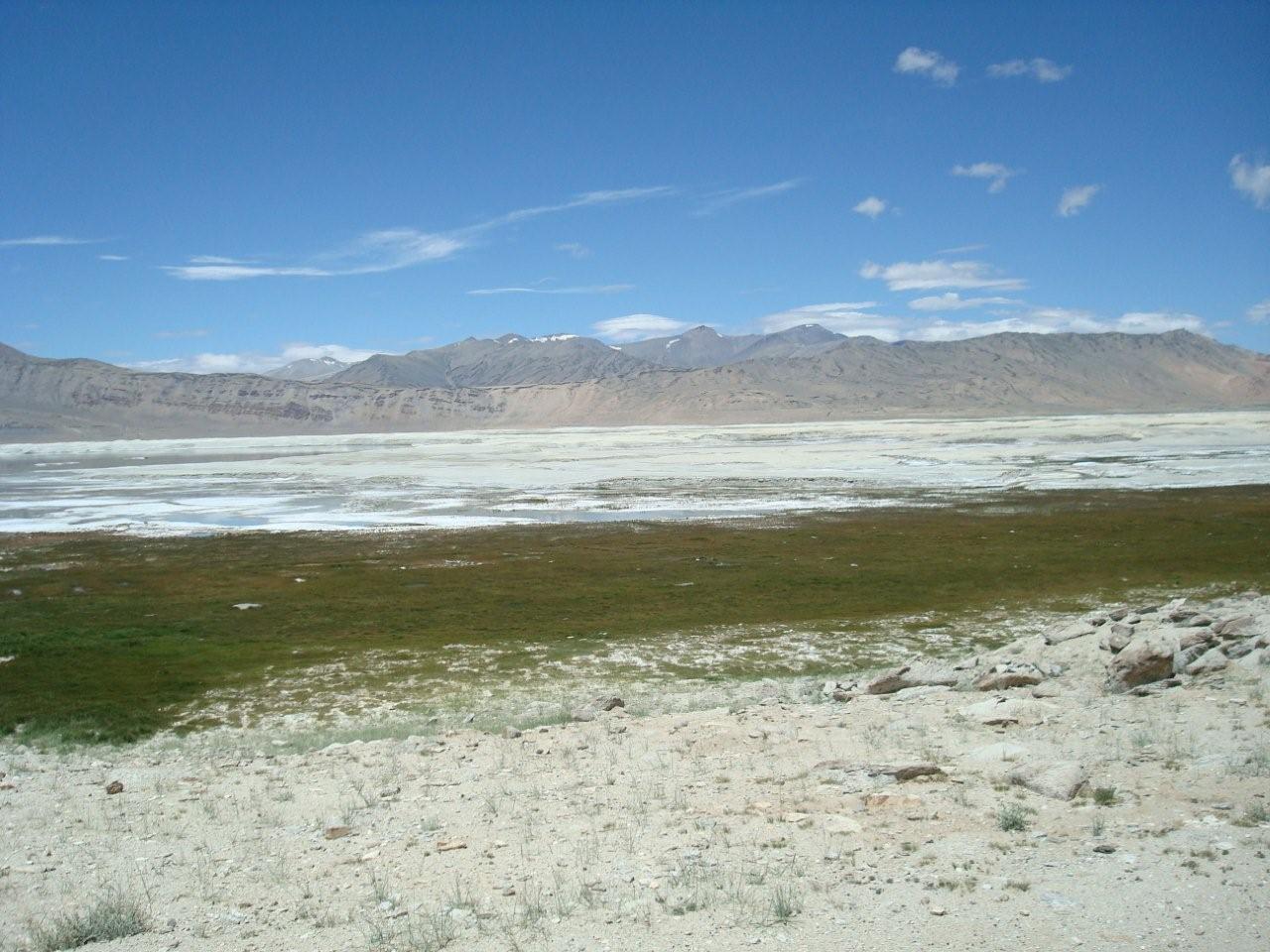 Tso Kar - the "White Lake" does not look very inviting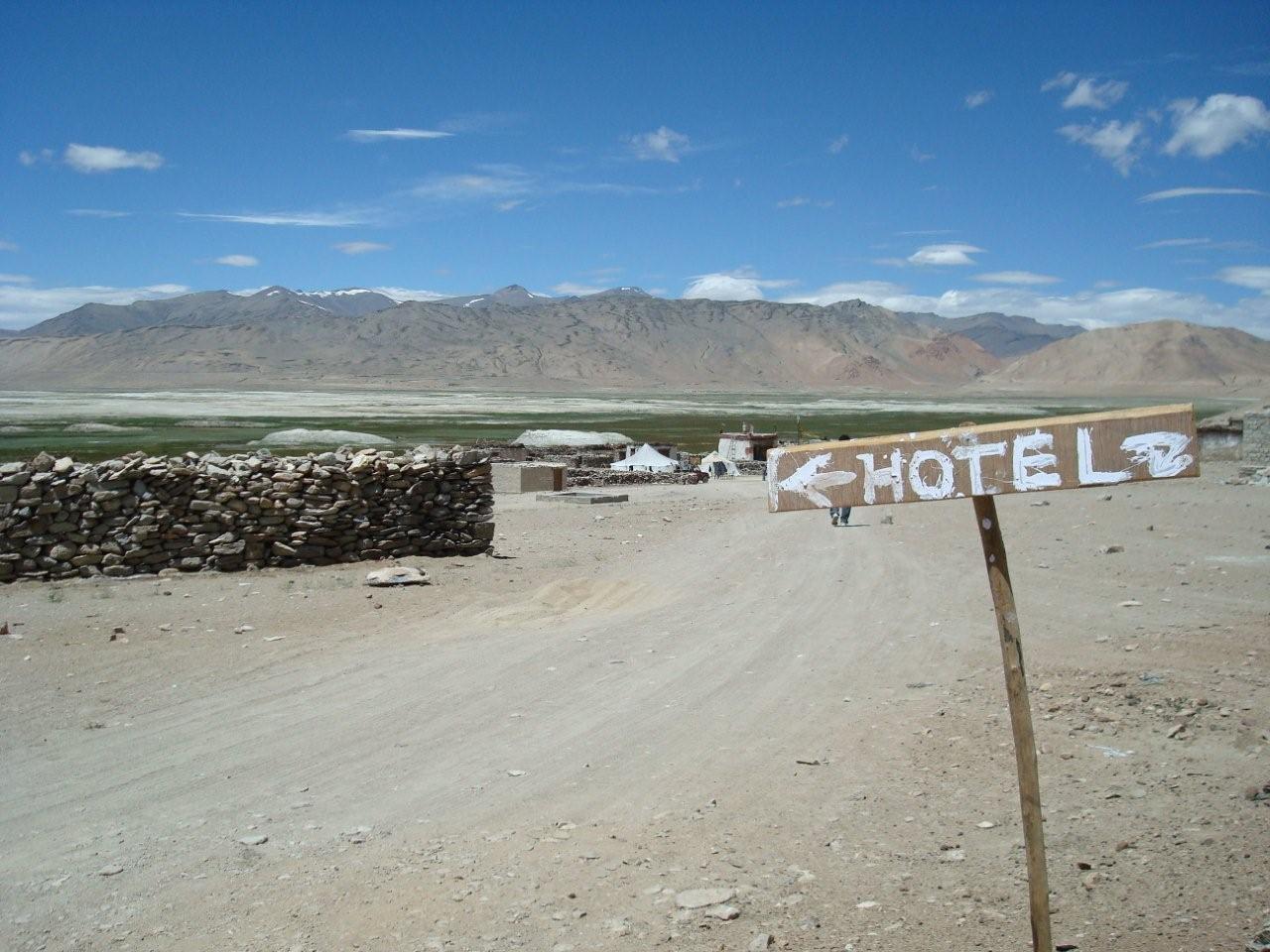 Looking for a low-priced accommodation?