Southern ascent of rather unknown Italian Manghenpass is said to be one of the hardest climbs in the Alps (20km+ distance / 1,600m+ altitude gain). The ride described below conquers the shorter opposite northern ascent from the village of Molina located in the Valle di Fiemme in Trentino.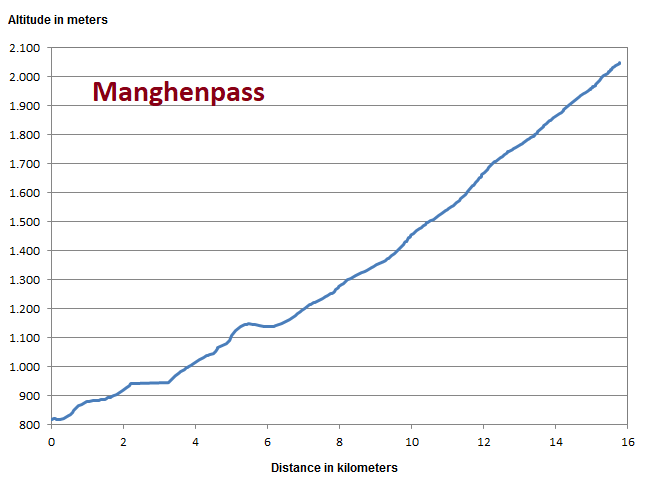 The slope on the northern ascent inclines steadily up to more than 10% at the end of the climb.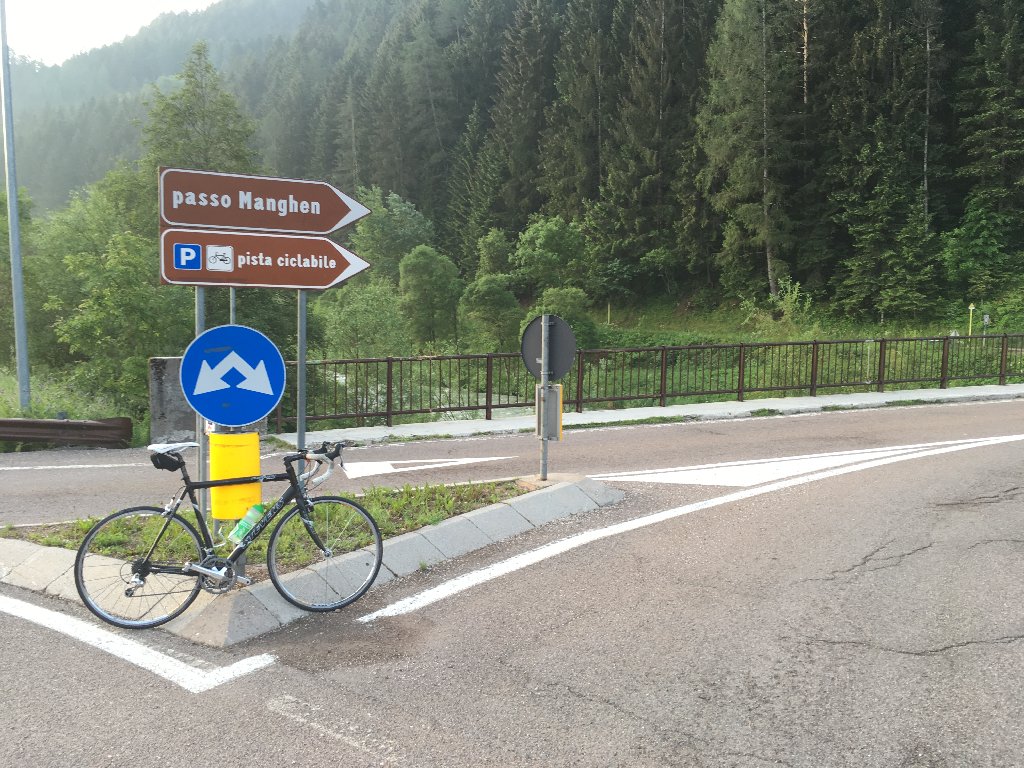 The ride starts at this bridge at the outskirts of Molina village.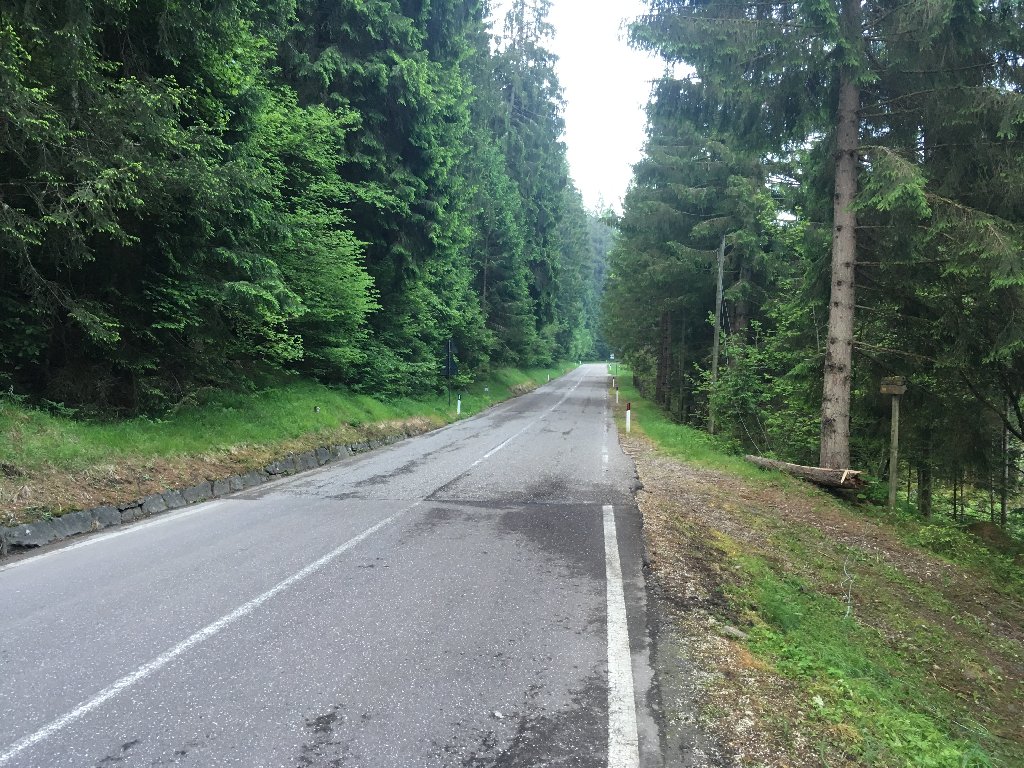 The road initially leads into forest with a smooth grade.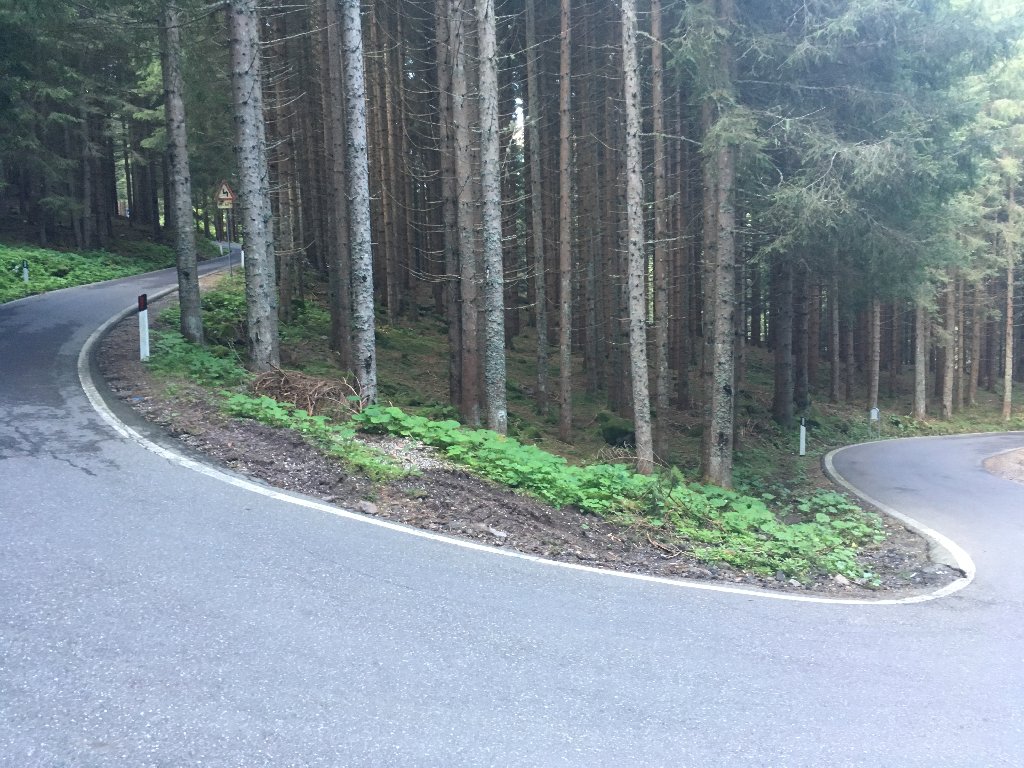 Pleasant turns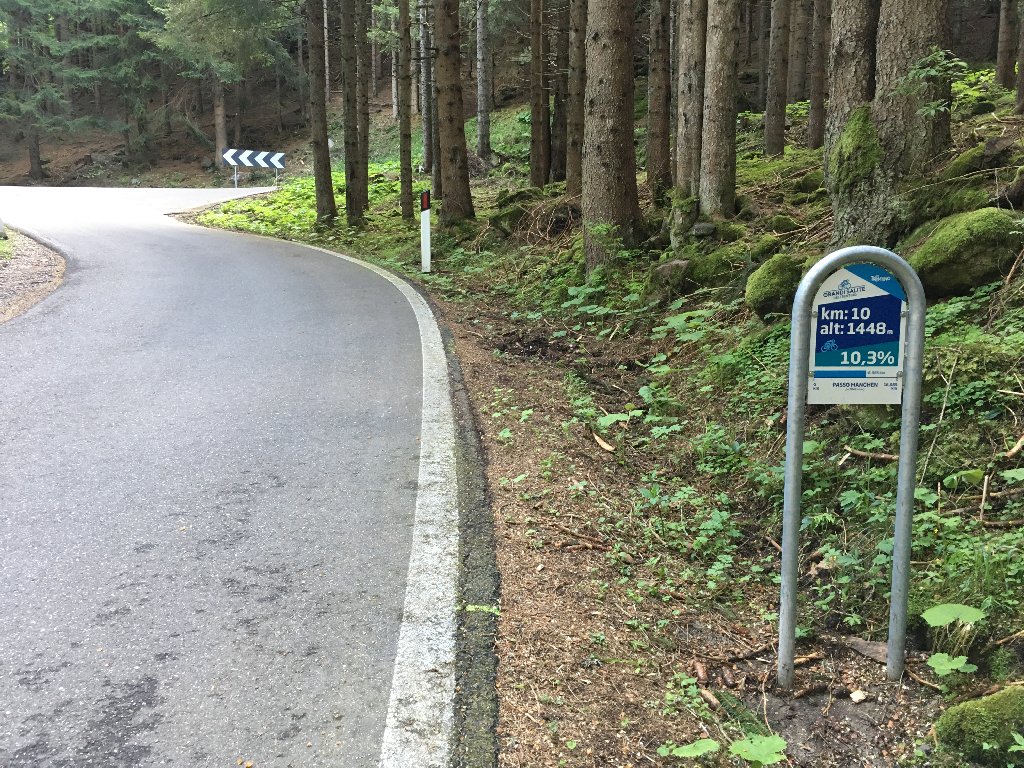 Distance and average grade are signposted alongside the road.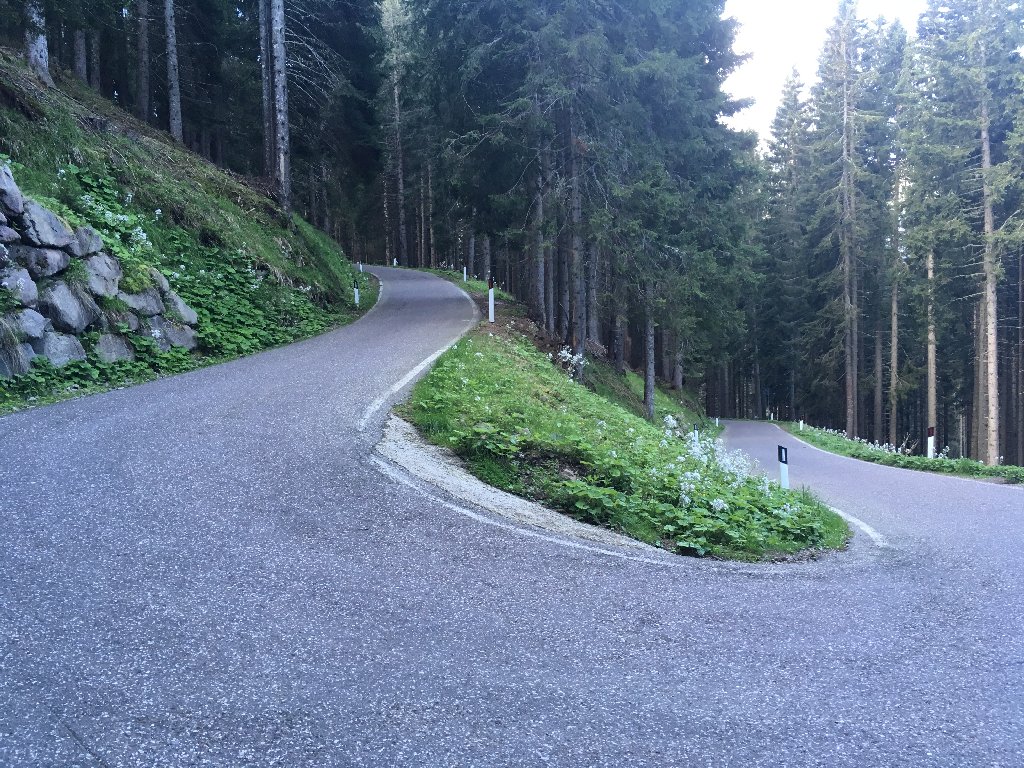 Nice switchbacks...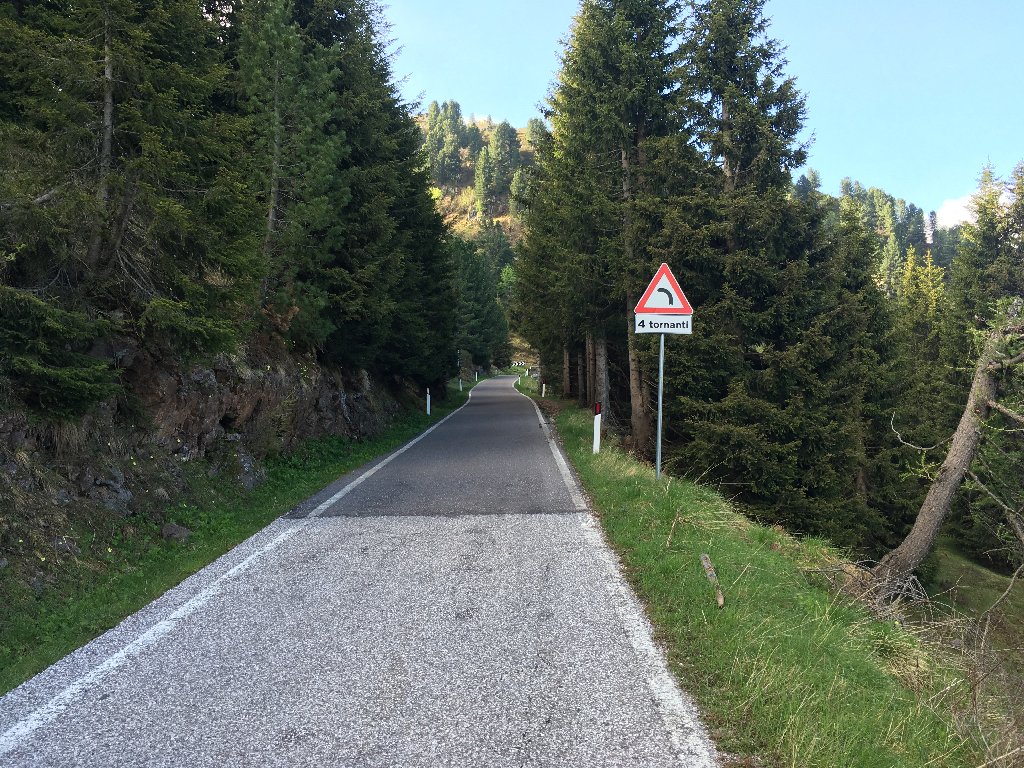 ...alternate with long straight parts.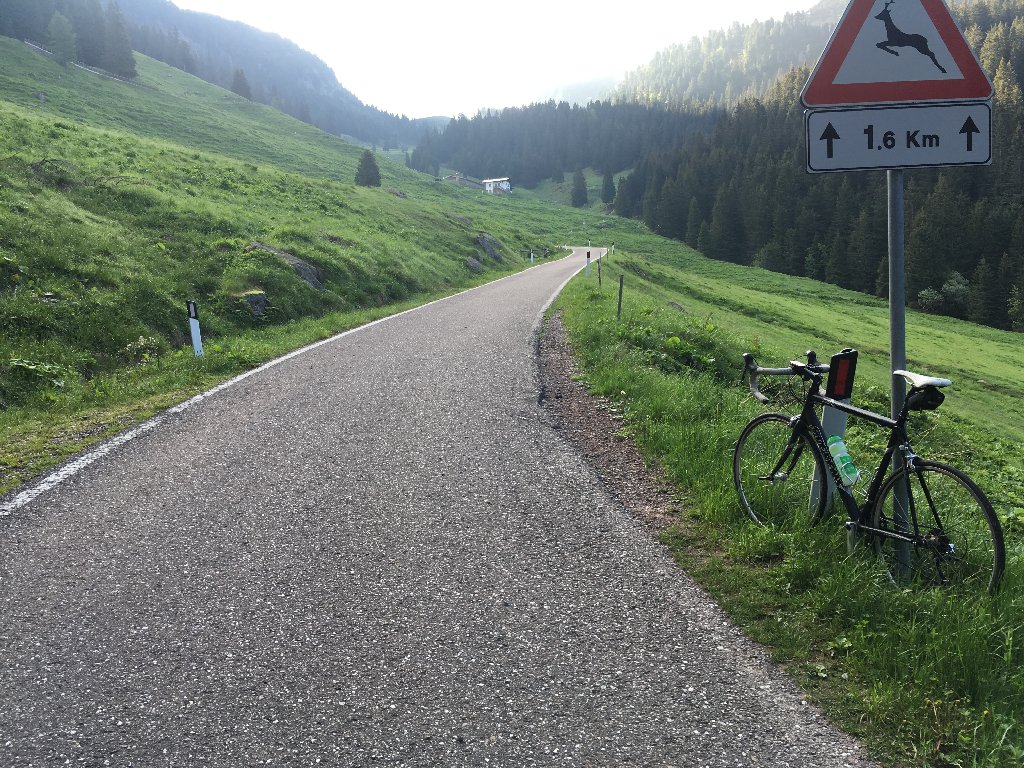 Behind forest area...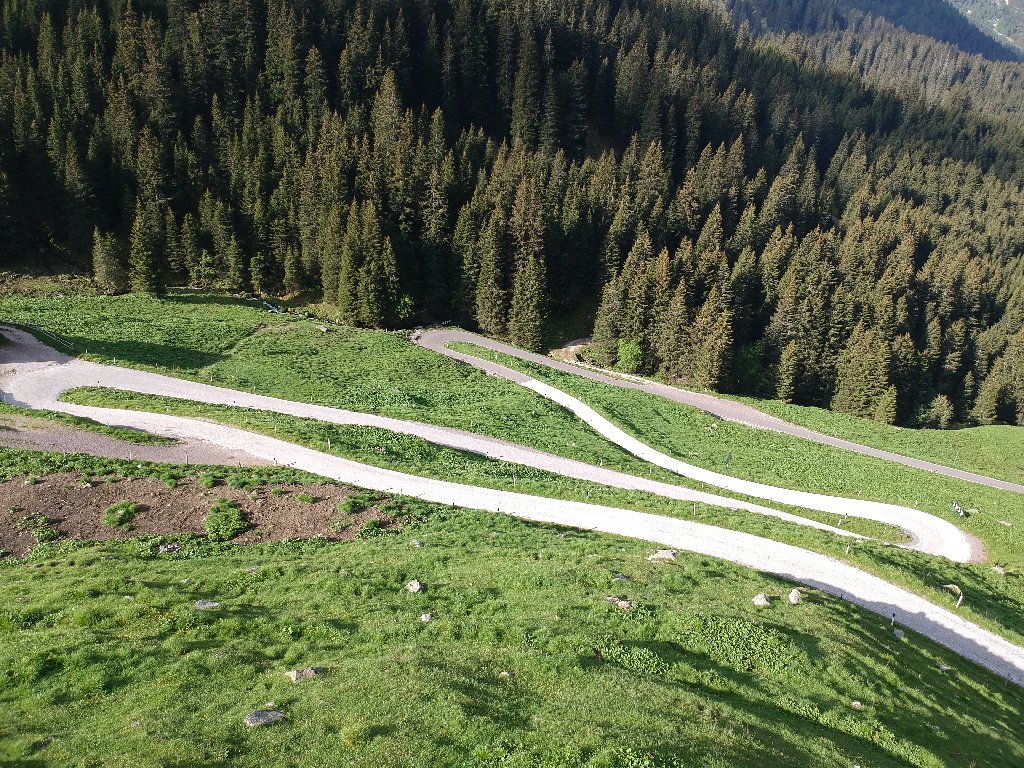 ...the road provides this pleasant group of turns in the early sunlight.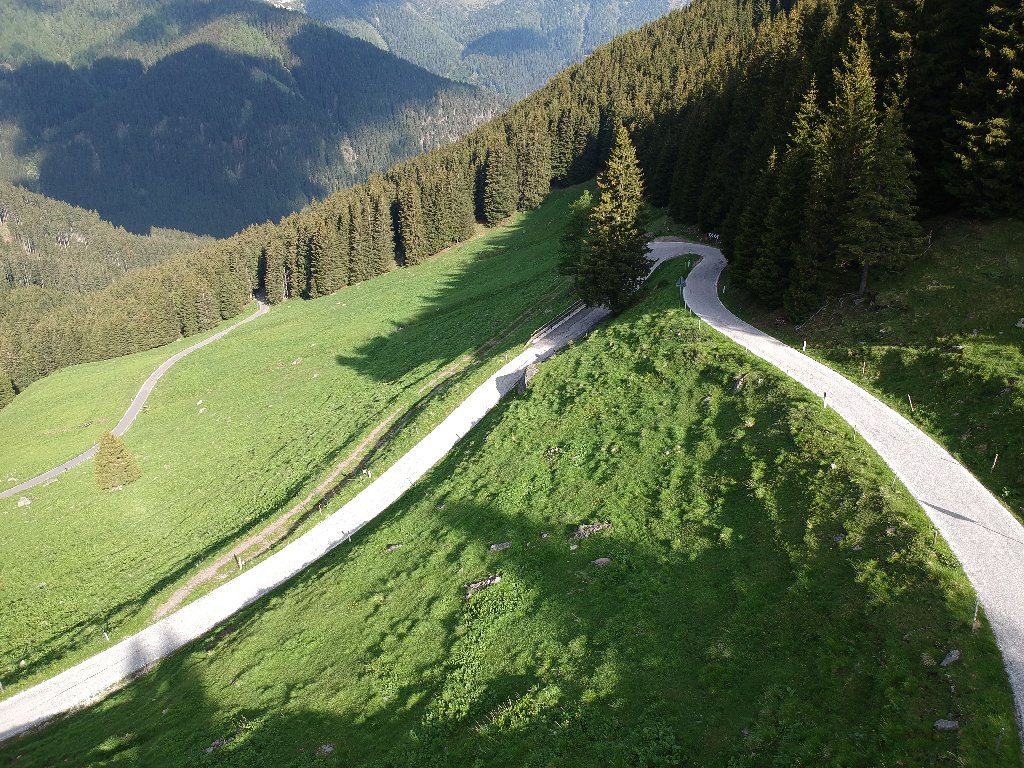 No people, no cars in the early morning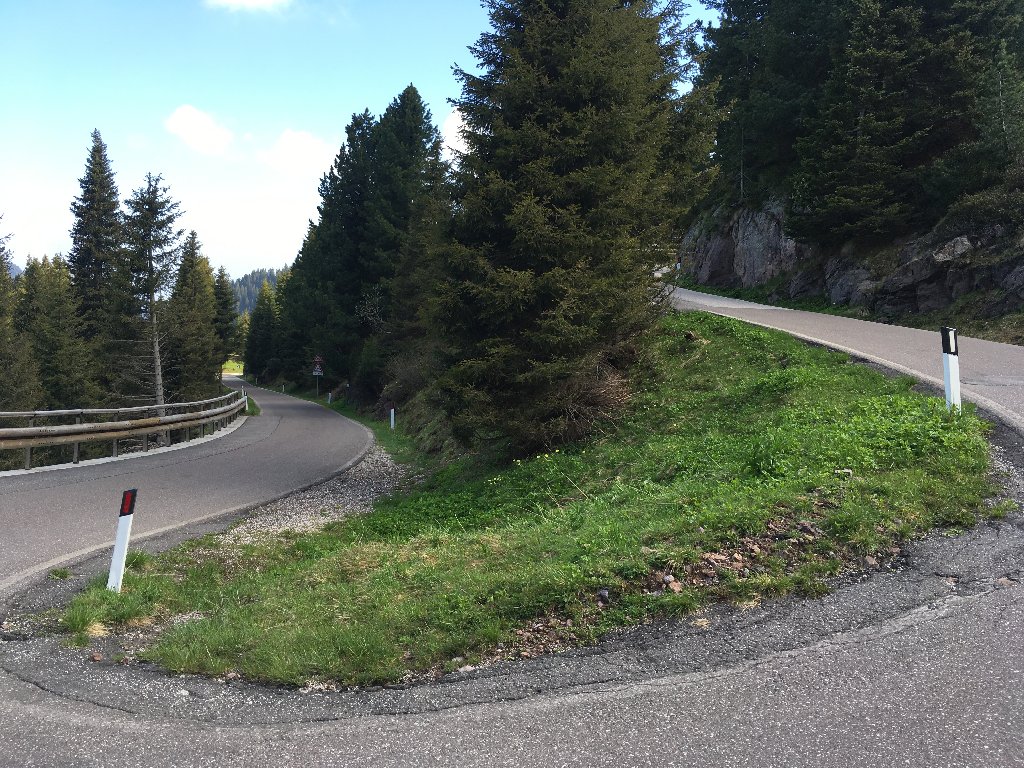 Final bend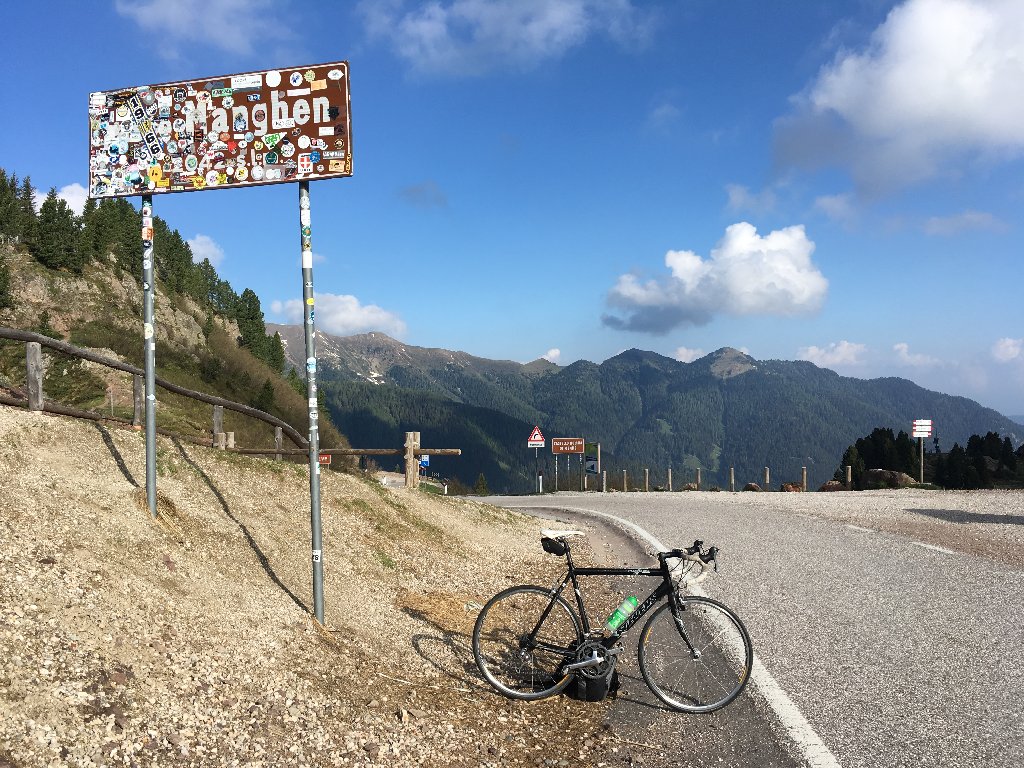 Pass summit at an elevation of more than 2,000 meters
The sign likely reports "Passo Manghen" :-)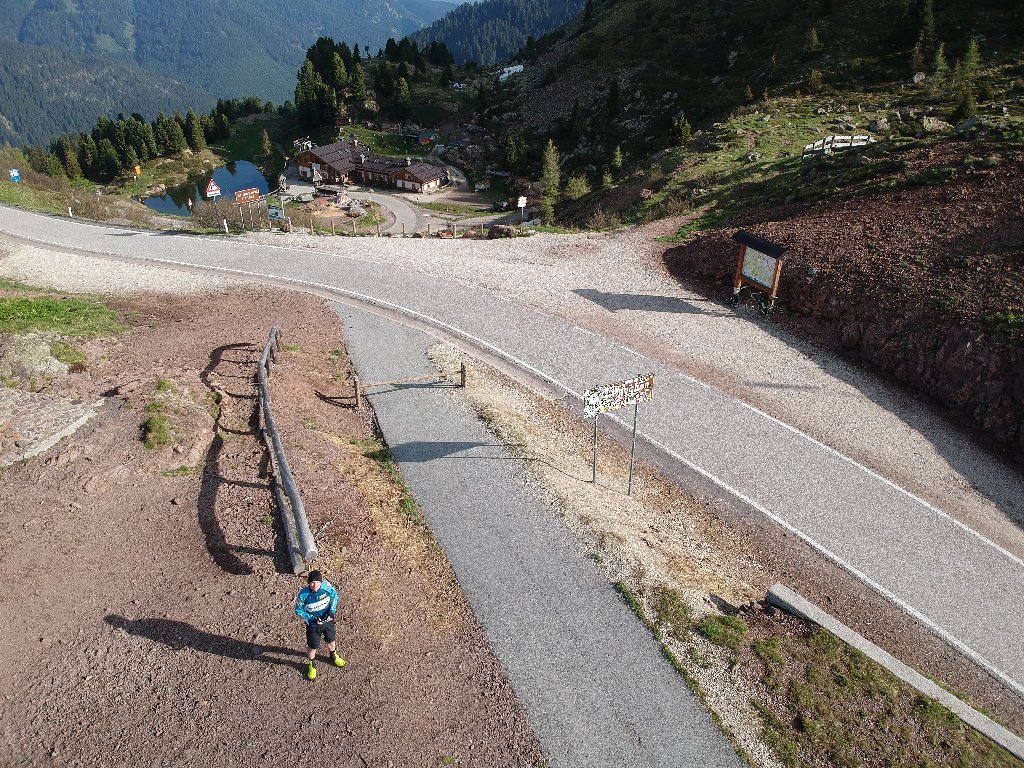 View from above onto pass summit with cosy mountain hut and small lake in the back