This is a somewhat strange passroad as the Eastern part of the pass has two ascents: An old one and a new one, the latter being a toll road with its peak at a higher elevation than the regular pass summit. Both ways can be combined in a pleasant round trip. However, the two ascents differ totally: The old passroad has low traffic, is partly very narrow and has grades of up to 17% while the new Gerlos Alpenstraße leads cleanly asphalted to the Krimml Waterfalls.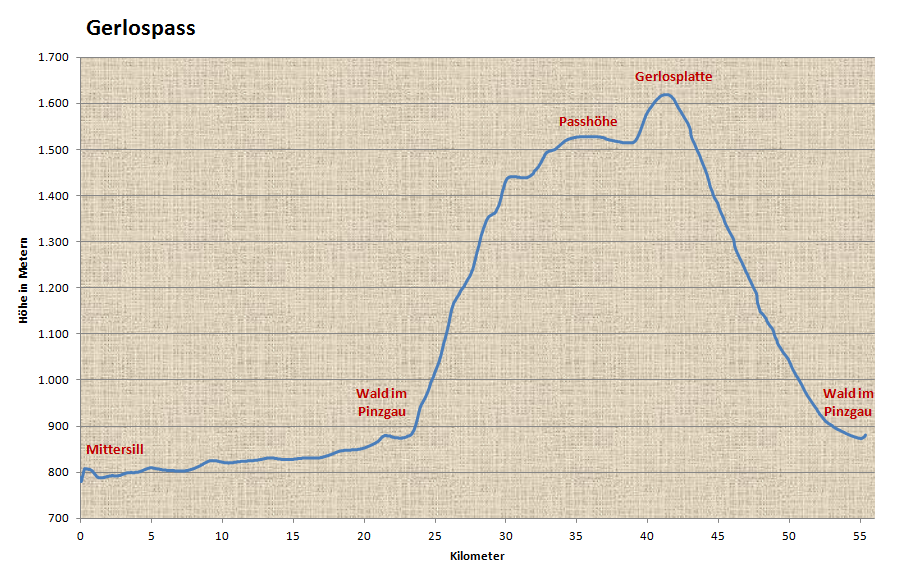 This tour starts in Mittersill at an altitude of only 790m and leads firstly 22 kilometers towards the village of Wald im Pinzgau. The way continues on the old passroad very steep and encounters the new road shortly before pass summit. The regular peak of the pass is situated at the border to Tyrol at an elevation of 1,527 meters. The round trip leads back to the new Gerlos Alpenstraße and to its peak at "Gerlosplatte" and afterwards down to the Krimml Waterfalls and back to Wald im Pinzgau.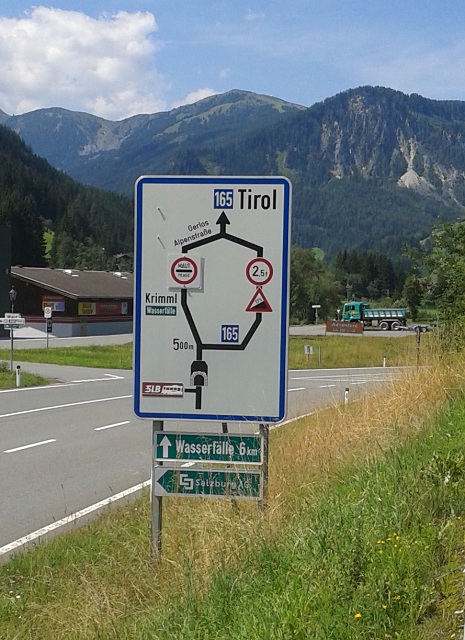 In Wald im Pinzgau you have the choice: Either to the left the new toll road to the Waterfalls or to the right the very challenging old ramp. Please be advised that Google Maps names the new road "B165", but actually the old road is the "B165".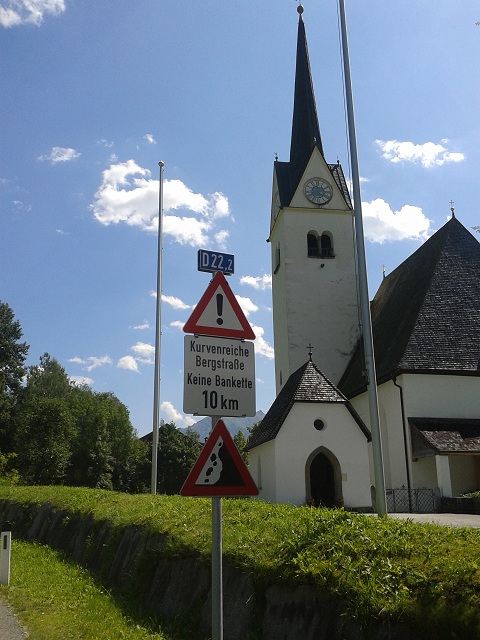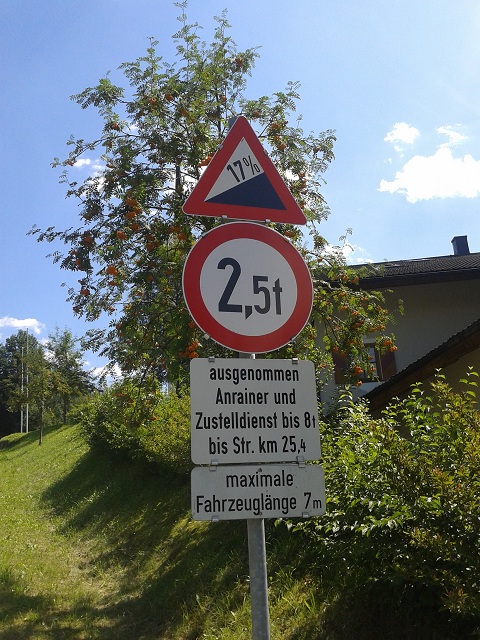 Mountain road with numerous curves and 17% grade - great!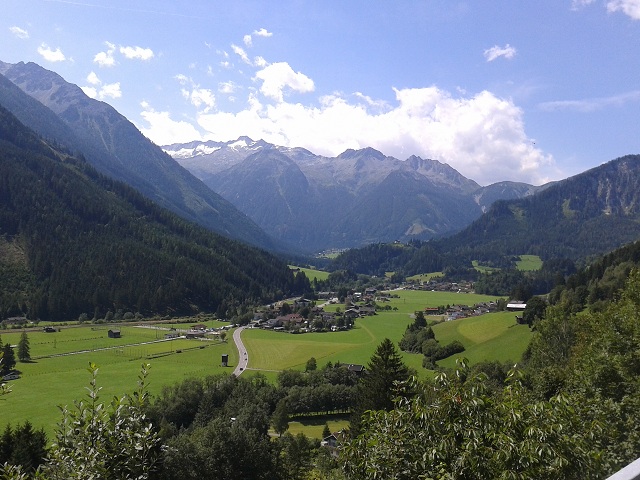 This is the view down to the new passroad.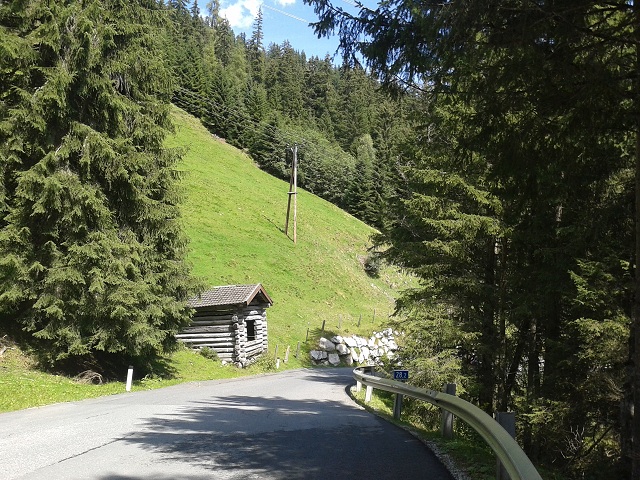 Mountain road with numerous curves and 17% grade - that sucks...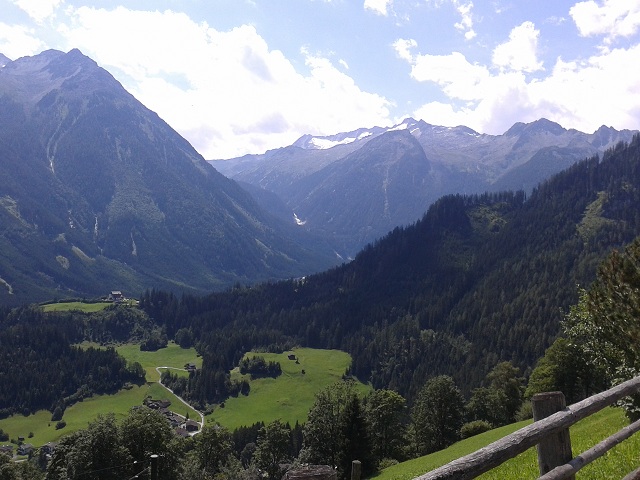 In the image center you can imagine the waterfalls.
After 10 kilometers of agony you have reached the top. The old route converges with the new one and the way leads to the right towards the regular pass summit. Unfortunately, there is no pass sign at the peak. Instead a short bridge forms the border to Tyrol.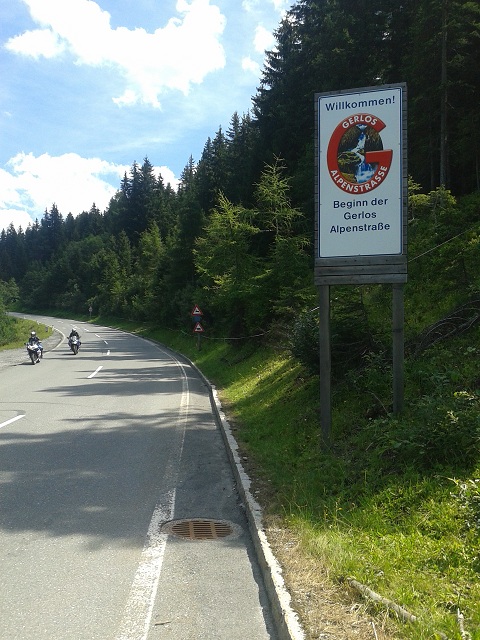 On the return way you take the new Gerlos Alpenstraße, which inclines some 100 heightmeters.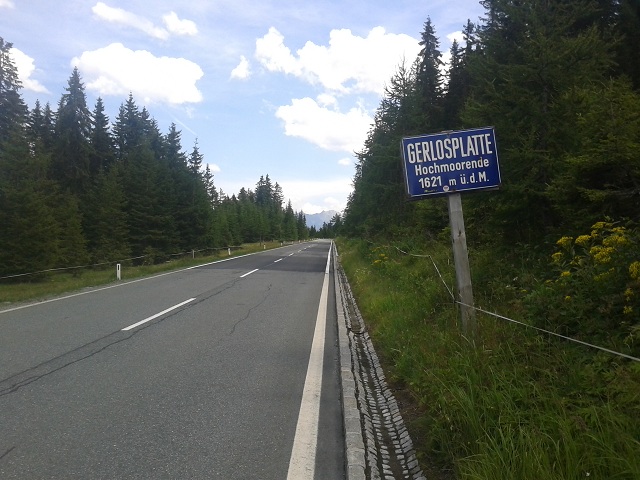 At an elevation of 1,621 meters is the peak of today's round trip - the "Gerlosplatte".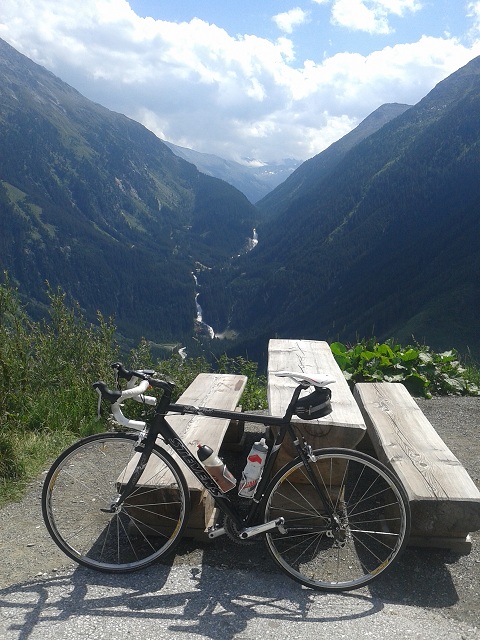 My loyal companion in front of the Krimml Waterfalls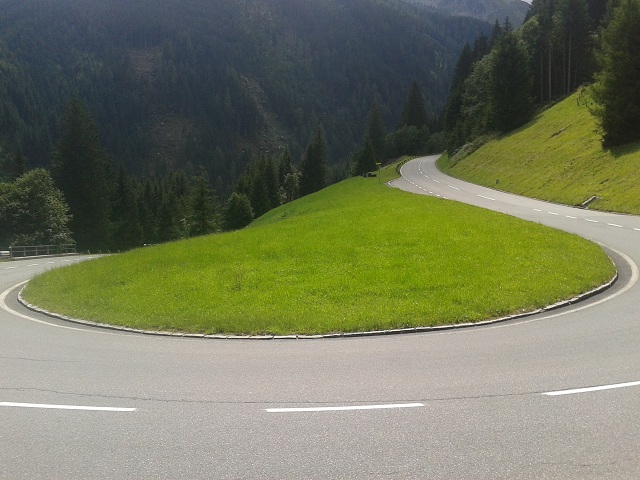 Numerous plainly asphalted hairpins provide some pleasure on the descent ride.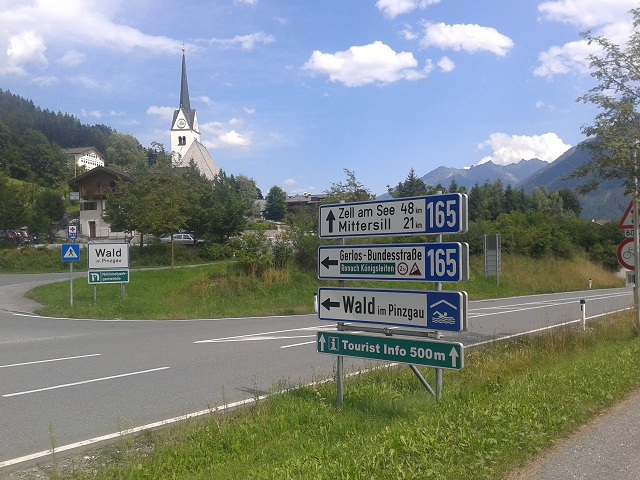 After a short downhill ride you are back in Wald im Pinzgau. (By the way: The "Tauernradweg" is a reasonable alternative to the B165 road with its heavy traffic.)